Alyaka is an online retailer that specializes in natural and organic beauty products. The company also has a beauty box and lifestyle magazine designed to help customers discover the latest, most innovative products and trends in the beauty world. We'll take an in-depth look at this brand, including Alyaka reviews from customers, promotions, and their most popular products; this will help you decide if this online retailer is right for you.
About Alyaka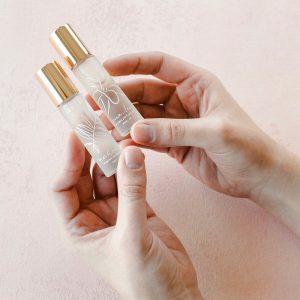 Founded in 2014, Alyaka is one of the United Kingdom's leading retailers of high-quality beauty products. With its expert team, the brand scours the world searching for the latest and greatest in beauty trends and ingredients.
The online retailer offers a carefully curated selection of natural, organic, and eco-friendly products. Its mission is to make ethical living, quality, beauty, and wellness accessible to everyone. That means finding exceptional beauty products that are effective, luxurious, safe, and sustainable.
The brand prides itself as the home of the open-minded, the bold who choose their path, and those who ask questions. It constantly allows customers to pick their preferred signature brand and become part of its story. Customers and the brand's experts can always converge and share their passion and love for natural beauty products.
The company seeks to do globalization the right way. It wants to connect with enthusiasts around the globe without spreading the nasty side-effects of mass production through the preservation of the traditions and beauty of all things handmade. That means Its products are free from toxins, artificial colors, and synthetic fragrances, so you can feel good about what you're putting on your body.
They have noticed a rapid decrease in generational-old artisan skills, creativity, abilities, and knowledge. That has been the result of globalization and mass production. As a result, the beauty industry continues to lose the uniqueness, handwriting, and quality that used to be inherent in every product.
Currently, Alyaka has something for everyone. Whether you're a die-hard beauty fanatic or just getting started on your natural beauty journey, this retailer has what you need. 
Pros
A wide selection of natural, organic, and eco-friendly products that are sustainably sourced and ethically produced

The company provides a unique selection of skincare and makeup products such as masks, lip tints, blushes, and brow pencils

Their products are free from toxins, artificial colors, and synthetic fragrances

They offer a personalized beauty box and lifestyle magazine

The brand offers financing options through Klarna

They ship internationally and provide a return window within 28 days of purchase
Cons
You can only purchase their products from their site

They do not accept exchanges

You can not return used items
Alyaka Products Review
Alyaka offers products from several global brands like Yorak, Faas, Chado, and Ellis. They also provide unique-to-you sample sets and subscription boxes to help you find the perfect products for your tastes and needs. Here are some of the best-selling Alyaka beauty products.
Alyaka Morning Delight Cleanser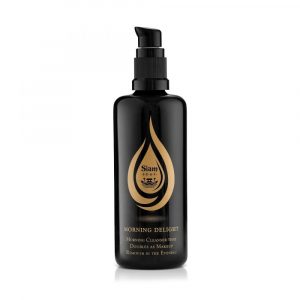 After a long day at work, the makeup can be sticky and heavy on your face. Waking up in the morning can also be a challenge. The Morning Delight Cleanser from Alyaka is the perfect solution to remove all traces of tiredness and makeup, leaving you feeling fresh and clean.
This product is an exotic and nutrient-rich cleanser that cleans your makeup, impurities, sunscreen, and excess oils. It does this while at the same time protecting your skin's natural barrier and unclogging your pores. 
The formula contains power ingredients, such as Mangosteen, Papaya enzyme and leaf, Sompoy, and Onion extract. It also has Aspen bark, Rang Jued, and Plai extract. They work together to give you a radiant and smooth complexion. 
The Mangosteen comes with natural antibacterial and antioxidant properties, which help heal and cure skin problems like acne and blemish. Papaya enzymes and leaves help decrease inflammation and soothe the skin. Sompoy contains Vitamin A, which is an essential nutrient for the skin. 
Onion extract can inactivate bacteria and promote healing. Aspen bark helps protect the skin from environmental toxins, while Rang Jued and Plai extract help diminish redness and sensitivity. 
Alyaka reviews show that customers love using this skin cleanser from Siam Seas because it is a great way to start your day feeling fresh, healthy, and beautiful. You won't just be cleansing your skin, but you'll also provide it with the nutrients it needs to stay young and glowing.
VELO Supra Stratum Protection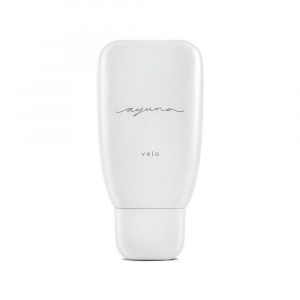 VELO Supra Stratum Protection is a unique and powerful 6-in-1 serum that helps to protect your skin from environmental aggressors. It also works to brighten your complexion, hydrate, and reduce the appearance of fine lines and wrinkles.
The VELO Supra Stratum Protection contains Marshmallow Root, Tocopheryl Acetate, Argan oil, and Iron oxide. It also has Non-nano Dispersion of Titanium Dioxide, Trehalose, Pentiol, and Zinc Oxide. These ingredients work together to create a protective barrier on your skin that helps protect it from pollution, UV rays, and other environmental aggressors.
The Marshmallow Root, also known as Althaea Officinalis, contains high molecular weight polysaccharides and mucilage. It creates a protective polymer film on your skin, preventing pollutants, such as VOCs, PM, and Carbon particles. It also prevents the pores from clogging, giving you a clean and clear complexion.
Tocopheryl Acetate is a form of Vitamin E that helps to protect your skin from free radicals that accelerate cellular aging. That way, the skin maintains a youthful appearance for a longer time. Argan oil is rich in essential fatty acids, vitamins, and minerals that help to hydrate and nourish the skin. 
Other ingredients
Iron oxide creates a physical barrier on your skin, reflecting UV rays. It mimics and blends with your skin pigments, giving you a natural-looking sun-kissed complexion. Non-nano Dispersion of Titanium Dioxide is another physical sunscreen that protects your skin from UVA and UVB rays. 
Trehalose is a sugar molecule that helps to hydrate and plump the skin, while Pentiol is an antioxidant that helps to protect your skin cells from oxidative stress. Zinc Oxide helps to reduce skin inflammation and redness, especially for people with sensitive skin. 
Overall, the VELO Supra Stratum Protection is a great way to protect your skin from environmental aggressors without worrying about clogging pores or looking too shiny. It also makes your complexion more even and brightens your skin tone. 
Alyaka Eye Care Serum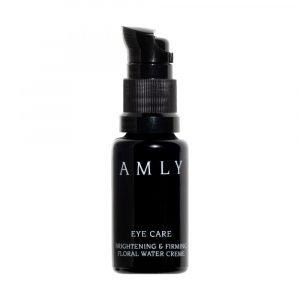 Evenings can be tough on your eye area. The skin near the eyes shows signs of fatigue and stress much faster than other body parts. That's why it's crucial to take good care of your eye area. Their Eye Care Serum offers a great solution; this powerhouse creme is packed with hyaluronic acid and pure distillates. 
The Eye Care Serum helps to protect the delicate skin around your eyes from environmental aggressors while promoting a healthy cellular renewal process. Essentially, it's both a correctional and preventative cream.
The Eye Care Serum contains unique hand-blended ingredients such as Hyaluronic Acid, floral distillates, oils, and natural plant extracts. Together these ingredients stimulate collagen production while hydrating and plumping the delicate skin around your eyes.
Hyaluronic acid is a crucial component of the skin that helps to keep it plump and firm. It also plays a critical role in the cellular renewal process, making it a good ingredient for those looking to reduce fine lines and wrinkles. 
Floral distillates such as rose flower water or lavender hydrosol contain high-level antioxidants that help protect your skin from oxidative stress. They also help soothe and calm the skin, making them ideal for people with sensitive skin.
Safflower seed oil and sweet almond oil are rich in essential fatty acids that help to nourish and hydrate the skin. Natural plant extracts such as green tea or chamomile help calm and soothe the skin, reducing redness and inflammation.
The Alyaka Eye Care Serum is a great way to take good care of your eye area. It helps reduce fine lines and wrinkles while moisturizing and calming the skin.
Alyaka Antioxidant Detox Serum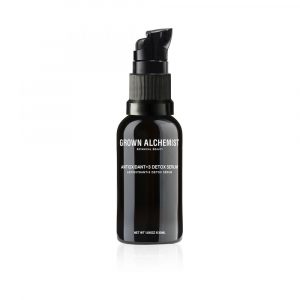 Detoxifying and antioxidants are all the rage these days for good reasons: They help remove toxins from your body and protect your cells from oxidative damage.
Our skin gets constantly exposed to environmental aggressors such as smoke and pollution. These can build up over time, causing a buildup of toxins in the skin that lead to premature aging and other health issues. 
Alyaka's Antioxidant Detox Serum is a great way to detoxify and protect your skin. It will not only take care of traditionally targeted oxygen free radicals but also nitrogen and carbon-centered ones. That's partly thanks to its unique blend of ingredients, such as complex Antioxidants and Tri-peptide.
The Antioxidants include Niacinamide, Dimethyl-methoxy Chromanol, and Aloe Vera Leaf Extract. They work together to scavenge free radicals and protect your skin from damage. 
Tri-peptide is a peptide that helps to stimulate collagen production, resulting in firmer, plumper skin. It also helps to reduce the appearance of fine lines and wrinkles. 
The Alyaka Antioxidant Detox Serum is the perfect way to keep your skin looking its best. With a unique blend of natural ingredients, it not only detoxifies your skin but also protects it from damage.
Mahalo Beauty Balm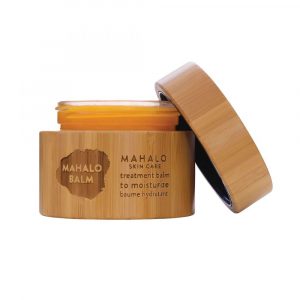 The brand also offers the Mahalo Beauty Balm, a luxurious multi-tasked product that moisturizes, protects, soothes, and regenerates your skin. It simply goes beyond hydration to holistic skin nourishment. 
This 100% organic waterless balm melts into a golden fluid when it's applied to the skin. It provides deep moisturizing while calming inflammation to attain an even appearance. Mahalo Beauty Balm is also rich in antioxidants, making it a powerful weapon against signs of aging. 
The balm features rosehip, macadamia, avocado, cocoa, grapeseed, and jojoba oil. It also contains marigold, turmeric, and hibiscus. Additionally, it has no fillers or artificial ingredients, only pure organic goodness. 
Popular Alternatives to Alyaka
The rosehip is especially noteworthy. It's rich in skin-nourishing vitamins and fatty acids that help to regenerate the skin. It exfoliates the dead skin, reduces inflammation, and hyperpigmentation, boosts collagen production, and moisturizes the skin.
Macadamia oil is another ingredient found in this product, and it helps repair scars and stretch marks while moisturizing and protecting the skin from sun damage. You won't have to worry about itchiness and rashes either.
Avocado is rich in anti-aging antioxidants such as Vitamins A, C, D, and E, making it a perfect addition to any beauty routine. Your skin gets replenished, smoothened, and toned.
Cocoa butter is a natural moisturizer that helps to soften the skin. It's also rich in antioxidants that help to protect the skin from damage. Grapeseed oil is another ingredient for those with sensitive skin. It's hypoallergenic and non-comedogenic, meaning it won't clog your pores. 
Jojoba oil is the perfect balance between oil and wax. It closely resembles our skin's sebum, making it easily absorbed. It's also non-comedogenic and anti-inflammatory.
Alyaka Beauty Box Review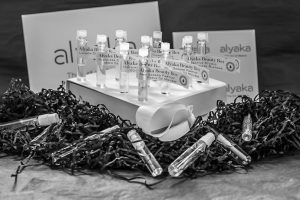 To enhance customer experience, Alyaka provides a beauty box with different skincare products. It's the perfect introduction to new brands and products, offering a curated selection of the latest and greatest in natural, organic, and cruelty-free beauty.
Alyaka Beauty Box review found that this box comes with 2-5 sample-sized items carefully selected to suit all skin types. It contains products from different categories such as skincare, haircare, makeup, and body care. 
This box offers you a chance to try out new products and find your perfect match. It also makes a perfect gift for any beauty lover in your life. 
Alyaka Reviews from Customers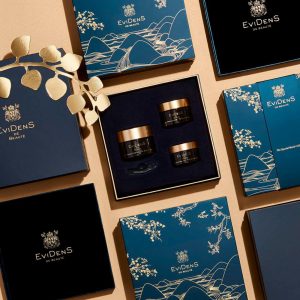 Now that we've gone through some of the brand's products, what do customers say about their experience? Is Alyaka reliable? We set out to find out.
On the brand's main website, the vast majority of reviews are positive, with customers praising the quality of the products. We also found some great Alyaka reviews on Trustpilot and the US Reviews. 
On Trustpilot, the brand has an average 4.5/5 star rating from over 1,400 reviews. One of the customers said she had purchased three separate items, and all of them were high-quality and effective, as they helped to hydrate and nourish her skin. 
Another customer raved about the brand's Beauty Box subscription, saying that it's one of the best. She loved the chance to try out different skincare products, and she got impressed by how well-curated it is. 
We also found a few negative reviews about the brand, with most people complaining that the company does not accept exchanges. 
Sign Up for Alyaka
To get started with Alyaka, visit their website and create your account. They need your name, email address, and a strong password. You'll then enjoy speedy checkouts and be the first one to know about new arrivals and their latest offers.
Where to Buy Alyaka
You can purchase their products directly from their website Alyaka.com. 
Alyaka Shipping and Return Policy
Alyaka ships worldwide, and domestic shipping takes 2-3 business days and costs £20. International shipping takes 3-7 business days and costs £12 with free deliveries for orders above £100.
If you're not happy with your purchase, you can return it within 28 days for a full refund. Returns are only accepted if the products are in their original condition and unopened.
Alyaka Promotions & Discounts
The brand has several offers for new and existing customers. It has a spin the wheel to win a discount on your first order and an affiliate program. 
You can also save on your purchase with an Alyaka coupon code. You can find an Alyaka coupon online and use it during checkout to buy your favorite beauty product at a discounted price. 
Contact Alyaka
Is there anything we haven't answered in our Alyaka reviews? You can reach out to Alyaka through the following communication channels:
Email: [email protected]

Phone: +44 (0) 808 164 8918

Customers can fill out a message form on their website 
Alyaka Reviews: Editors' Verdict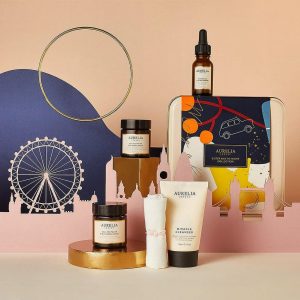 After reading many Alyaka reviews from customers, we conclude that it's an excellent brand for beauty products. The products are high-quality and effective, making them a perfect option for anyone looking to take care of their skin. We also liked that they get their products from multiple sources, helping them offer a wide variety of options for all skin types. 
Additionally, the sample beauty box is a great way to try out the products before committing to a purchase. Overall, we think Alyaka is a reputable online retailer, and its beauty products are worth checking out.
Are you looking for other beauty brands? Check out our reviews of Billie Razors, Boscia, Caudalie, and Ballsy.
Alyaka FAQ
Does Alyaka offer samples of products to try?
Yes. The brand adds samples to every order. However, the sample type is not a guarantee.
What should I do if I have an allergic reaction to Alyaka cosmetics?
If you have an allergic reaction to Alyaka cosmetics, you should stop using the products immediately and consult a doctor if necessary. You can also contact customer service for more information.
Can I exchange an Alyaka item?
No. Currently, the brand does not offer exchanges. However, you can return items within 28 days for a full refund.
Is Alyaka's supply chain sustainable?
Yes, Alyaka uses sustainable practices throughout its supply chain. They partner with suppliers, focused on reducing the environmental impact of their production processes.​