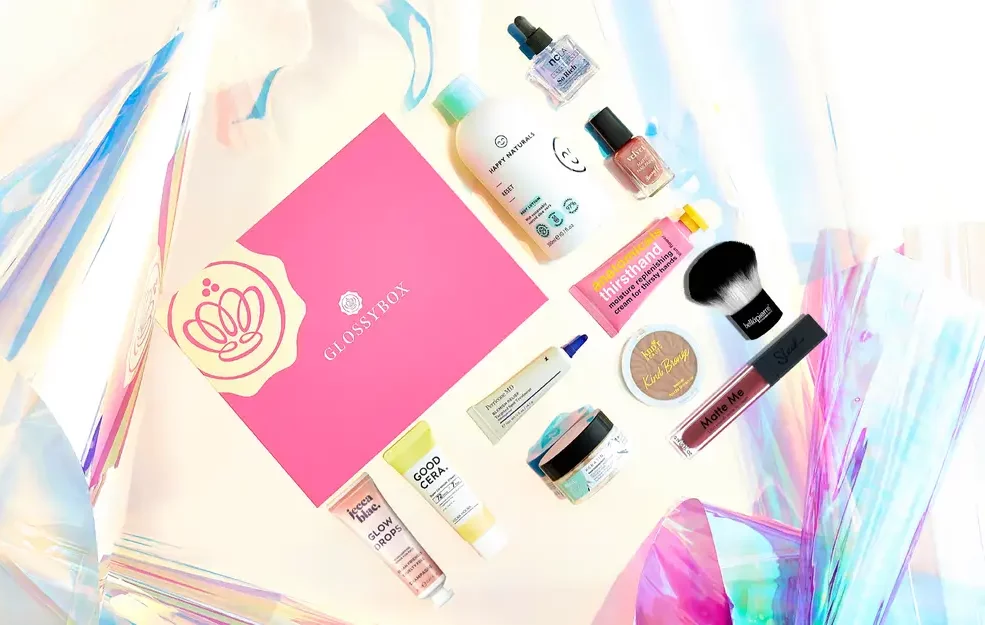 Is there anything better than receiving a beautifully wrapped, high-value, lovingly prepared gift in the post? Well, with a Glossybox subscription, you could receive a little luxury every month. For just $21 per month, you'll receive one of Glossybox's signature pink boxes. They are packed with five beauty, cosmetic, and/or well-being items that promise "boundless beauty discovery" potential. But although this brand certainly looks and sounds appealing, there are some very mixed Glossybox reviews.  That makes us wonder whether this beauty box subscription service is everything it's cracked up to be…
In this thorough and unbiased Glossybox review, we're going to do a deep dive into the company. We're starting with where the brand came from. We'll also analyze the various products, subscriptions, and limited edition boxes available.
We'll also be looking at plenty of real-life Glossybox customer reviews to find out once and for all whether this brand is worth your money.
About Glossybox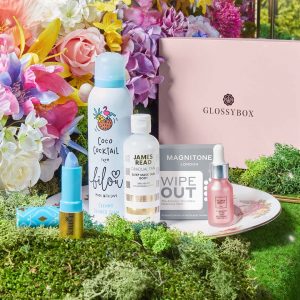 Glossybox was founded in Berlin in 2011 and quickly made a name for itself as the "leading purveyor of luxury beauty samples set on a global stage."
Today, Glossybox is available in 10 countries. They boast a team of over 150 beauty enthusiasts scouting the best premium and niche brands. Brands from "all corners of the world, including Paris, Milan, Tokyo, and New York."
A Glossybox subscription costs $21 per month (with cheaper options available for ongoing subscriptions. We'll discuss those later in this Glossybox review).
For this price, you'll receive a beautifully wrapped, signature pink Glossybox box containing five carefully curated products. They usually fit a theme that changes monthly. The boxes may contain almost anything, from hair and makeup to skincare products from top brands. Although some sample-sized products may be included in your box, most items are full or even deluxe-sized.
But while Glossybox seems to have a lot going for it, Glossybox reviews are a bit more of a mixed bag. Looking at the Glossybox Beauty Box Subscription reviews on the company's own website, the brand scores 4.43-stars across 726 reviews. Many customers rave about the quality and variety of products received in their boxes. This sentiment is echoed in Glossybox reviews on Trustpilot, where the brand scores 4.2-stars across 12,490 reviews.
However, these positive reviews are not consistent around the website. On the popular discussion site, Mumsnet, for example, many customers state that they were previously thrilled with their Glossybox subscription. However, there are criticisms that the boxes have been lacking in variety; more recently. Some say that they have ended up with duplicates and/or products that don't suit them.
Pros
Relatively affordable beauty box subscription, with all boxes valued at over $60.
Boxes include hand-picked and high-end, trendy products from over 100 brands.
Offers multiple different subscription options to suit your lifestyle and budget.
Glossybox is often ranked as the number one beauty box in the 10 countries it operates within.
Structured payment and shipping dates make it easy to keep track of your subscription.
Gorgeous packaging with the signature pink box – it even includes a mirror in the lid! Clearly, a lot of attention to detail has gone into this brand's image.
Includes high-end and lesser-known brands.
Boxes usually include full-sized products.
Cons
No ability to pick the contents of your beauty box or even see what's included (excluding Limited Edition boxes) – while the surprise of this can be a pro, it may mean not every product is right for you.
Shipping is only available in the US and Canada, with fees and delivery times varying based on your precise location.
Some Glossybox reviews note problems when trying to contact Glossybox customer service or trying to cancel subscriptions.
Despite positive reviews on the Glossybox website and Trustpilot, other independent review sites often show a very different picture of the brand, making it difficult to verify and analyze customer reviews.
Glossybox Products Review
Now we know a bit more about Glossybox and how this beauty subscription service works, it's time to look at what really matters: the products.
Glossybox Subscription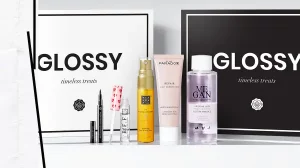 The Glossybox subscription service is really the whole point of the Glossybox brand. There are five subscription options that cost less the longer you want to commit to the service:
1 month: $21 per month
3 months: Upfront payment of $58.50
6 months: Upfront payment of $111.00
12 months: Upfront payment of $210 or 12 monthly payments of $18
Payment for your first box will be taken immediately when you subscribe to the service. Future payments are taken on the 1st of the month. Boxes are dispatched on the 5th of the month, and new subscribers joining after the 5th of the month will have their first box dispatched within 2 days of purchase (depending on availability).
Each monthly Glossybox subscription box centers around a specific theme. For May 2022, the theme is "Perfectly Imperfect." To keep the surprise-gift-fun element intact, Glossybox doesn't share the contents of the box ahead of shipping. Some variations can be found between boxes even in the same month. However, you can find "sneak peeks" on the website in the lead-up to the release of the next box.
Each box contains five beauty, cosmetics, and/or well-being products from some of the best brands around. The boxes are valued at a minimum of $60, but regularly boast a content value of closer to $100.
Glossybox Skincare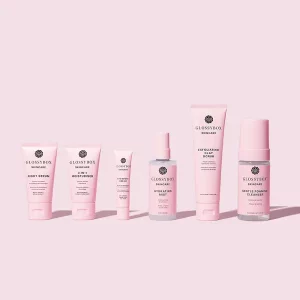 In addition to the Glossybox subscription service that put the brand on the map, Glossybox also offers a range of skincare products that you can shop at any time.
The Glossybox Skincare Collection currently features 10 products, all simply named to make shopping a breeze. Every item in the Glossybox Skincare collection is 100% vegan, cruelty-free, sustainably sourced, and free from parabens and other "nasties." The packaging is also made from eco-friendly, raw materials, so shopping with a conscience is no problem here!
What's more, Glossybox subscribers will find themselves eligible for a discount on the entire skincare collection. Glossybox offers multiple 'bundles' to help you find the perfect skincare routine to make you glow outside and in.
Glossybox Limited Editions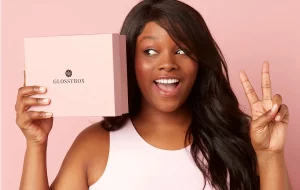 We've already touched on how the Glossybox Limited Edition sets are probably the most valuable offerings on the Glossybox platform. These are usually released in association with a holiday.  For example, the Glossybox Advent Calendar (value: over $550) or Limited Edition Mother's Day Box (value: over $215) – but may be released at any time.
As the name suggests, these Limited Edition collections are available on a first-come, first-serve basis. They often sell out quickly! One criticism we noticed in multiple negative Glossybox reviews was that the brand seems to have a tendency of leaving sold-out Limited Edition boxes up on the website. This leaves many customers dissatisfied when they pay for a box they will never receive.
This is also a common complaint against the Glossybox customer service team. Apparently, when customers buy sold-out Limited Edition boxes, it can be difficult to contact customer support. Many shoppers have been left without recourse when their order didn't arrive.
That said, for those who are able to get their hands on one of these boxes, they're in for a real treat! Plus, customers have the added bonus of being able to see precisely what's in each box.  You need only buy one if it features products you actually want!
Glossybox Gift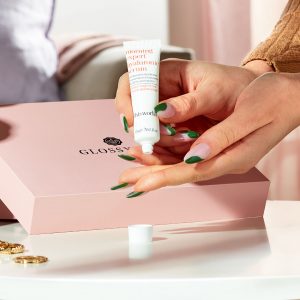 If there's a beauty-lover in your life who you think deserves a Glossybox treat, then you'll be pleased to know that you can easily purchase a Glossybox subscription or one-off beauty box as a gift.
The process for buying Glossybox as a gift is pretty much the same as purchasing for yourself.
Simply select the subscription option you want to go for (1, 3, 6, or 12-month plan), then enter the name and address of the recipient (plus a personal message to let them know it's from you!).
Glossybox will then email the gift recipient with an activation link. They simply need to click this to start their subscription and their Glossybox treats will be sent directly to them!
Glossybox Reviews from Customers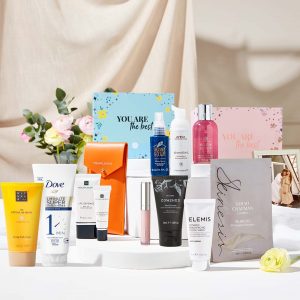 Now we've taken a look at some of the products and services available, we wanted to look a bit closer at some of the Glossybox reviews around the internet.
As always, we'll start with Glossybox reviews on the brand's own website. Here, the brand showcases a highly satisfied customer base, with the Glossybox subscription boxes scoring an impressive 4.43-stars across 726 reviews.
On the website, customers praise the brand for offering a "decent range of products" and plenty of love for the packaging – especially the "mirror on the lid of the box, very clever." Customers also praise the "good quality" and "good sizes" of the products included in the Glossybox subscription boxes, with many claiming they found some "surprising favorites" that they now can't live without.
But it's not all 5-star reviews. Some customers claim the quality and variation in the Glossybox subscription boxes have decreased recently, with a few questioning whether the $75+ claimed value is accurate, and others claiming they were "disappointed" and "none of the products were super exciting."
On Trustpilot, we find a similar rating of 4.2-stars across 12,490 reviews, which seems to verify the results shown on Glossybox's own review page.
Popular Alternatives to Glossybox
Further customer reviews
Here, many customers seem to be thrilled with their beauty boxes and love having the opportunity to "discover new products." Lots of reviews on this platform also praise Glossybox's customer service. However, there do seem to be several complaints on this platform regarding sold-out Limited Edition boxes not being marked as out-of-stock and not being sent.
But, despite positive ratings on Glossybox reviews and Trustpilot, we see a very different story when we check other independent review sites. Glossybox only hits 1.46-stars across 76 reviews on sitejabber.com. Consumer Affairs only gives the brand a 2-star rating across 50 reviews.
On these platforms, we see far more significant complaints against Glossybox customer service. We also found many customers who did not receive their subscription boxes and/or were charged for items even after canceling their subscription.
Other reviewers mention a decline in the quality, variety, and size of the products contained in the Glossybox subscription. They even suggest spending your cash on an alternative beauty box subscription service.
Sign Up for Glossybox
Signing up for a Glossybox subscription is the best way to make the most of your shopping. Not only will you get first access to Limited Edition products and money-off the Glossybox Skincare collection. But first-time buyers will also be able to benefit from a Glossybox promo code that may significantly reduce the cost of your first box.
At the time of writing, you can use the Glossybox promo code PERFECT16 to get your May 2022 box for $16. Through our research for this Glossybox review, we became aware that Glossybox promo codes are relatively frequent.
Glossybox subscribers can also earn credit on their purchases. This credit can be used on other Glossybox goodies, or you can spend your credit at LOOKFANTASTIC.com.
Where to Buy
Glossybox subscription boxes, Limited Edition offerings, and its skincare collection is exclusively available from Glossybox.com. However, you may be able to find individual items contained in the Glossybox beauty boxes on the individual brands' websites, or from Glossybox's partner beauty store, LOOKFANTASTIC.com.
Glossybox Shipping and Return Policy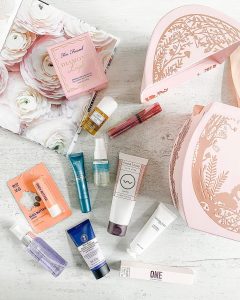 Glossybox offers free shipping on all US orders. Deliveries usually arrive within 3-6 business days. Orders to Canada can take up to 10 business days, and extra charges may apply.
If you're not satisfied with your order, you can contact Glossybox customer support to request a "returns authorization number." The team will talk you through the returns process on a case-by-case basis.
If you wish to cancel your Glossybox subscription, you must do this before the 14th of the month, otherwise, you will be charged for (and receive) one final box before the cancellation takes effect. You need to submit a statement advising the brand why you wish to cancel your subscription – a model is provided on the Glossybox website, or you can create your own.
Promotions & Discounts
Probably the best way to find a Glossybox promo code is to sign up for the brand's newsletter. Once you've done this, you'll receive emails containing exclusive beauty offers, access to the Limited Edition boxes, and all the latest Glossybox beauty news, tips, and advice.
It's also worth signing up for a Glossybox account. This will also give you first access to exclusive Glossybox discounts, Limited Edition boxes, and more, in addition to making you eligible for the brand's members-only reward scheme, Glossy Credit.
Glossy Credit (GC) can be acquired in a variety of ways:
Refer a friend for $5 GC.
Complete a box or product survey for $0.40 – $0.80 GC
Post a box or product review for $0.40 GC
Complete your beauty profile for $0.40 GC
Glossy Credits can be used towards any items at GLOSSYBOX.com or their partner retailer, LOOKFANTASTIC.com.
Contact Glossybox
The Glossybox customer service team offers plenty of ways to get in touch. The best option is to complete the email contact form on their website. The brand endeavors to respond to all email inquiries within 1 business day.
You can also contact Glossybox customer support by telephone at 801-252-4631 Monday to Friday, 6am-10pm MST and Saturdays 8am-12pm MST.
If you prefer to go old-school, you can even write to the company!
If that's not enough, Glossybox also offers a Live Chat option on the website, in addition to a thorough FAQ section.
Glossybox Reviews: Editors' Verdict
Overall, we are certainly tempted by the service Glossybox offers. The idea of receiving new and exciting beauty products at our door every month is very appealing. Glossybox reviewers seem to be more frequently impressed by the content of their boxes than disappointed.
We also love a bargain! And the idea of paying $21 or less for over $60 of premium products obviously piqued our interest from the moment we heard of this brand. Comparing it to other beauty subscription services, we found Glossybox to be mid-range when it comes to price. But it is on the high-end when it comes to full-sized and premium products.
Our main concern when it comes to recommending Glossybox is the drastic variation in reviews.
Usually, a company will receive a similar rating on independent review sites, but Glossybox reviews are significantly different on every review platform we checked. This makes it difficult to establish a clear customer consensus. It is perhaps a reflection of the varying quality of beauty boxes. Some being far higher quality than others?
We're also a little concerned about how difficult it appears to be to cancel a Glossybox subscription or get your money back for boxes that didn't arrive. Because of this, we'd be tempted to purchase the one-month rolling subscription (at least to start with). Yes, it's a little more expensive, but at least that way we wouldn't be tied into a long-term contract that appears to be impossible to cancel if we decided the service wasn't for us.
Are you still in need of other beauty subscription brands such as Glossybox? Check out our reviews of BoxyCharm, Birchbox, and Alltrue. Alternatively, read our reviews of the 10 Makeup Subscription Boxes. 
Glossybox FAQ
When will my Glossybox be sent to me?
Glossybox subscription boxes are usually shipped within 14 business days from the date the order is placed (for ongoing subscriptions, this will be the 1st of the month). For US customers, shipping usually takes 2-5 business days. Customers on the West Coast may need to allow 3-6 additional business days, while Canadian shipments can take an additional 10 business days.
How can I cancel my Glossybox subscription?
A $21 monthly subscription can be canceled at any time, with the cancellation taking effect the following month. You must cancel by the 14th of the month if you do not wish to receive your next box.
If you have a 3, 6, or 12-month subscription, you cannot cancel while the term is in progress. However, you can cancel up to the 14th of the last month of your plan (for example, if your last box should be received in July, you need to cancel by the 14th of July if you do not wish your subscription to automatically renew).
You can cancel your subscription by logging into your Glossybox account and selecting your subscription plan.
What should I do about missing/damaged products?
If you experience a missing or damaged product, you should contact Glossybox customer support within 30 days of receiving your shipment.
What should I do if I receive the same product twice?
Occasionally, Glossybox will repeat their most popular products in later subscription boxes, meaning there is a possibility you could receive the same product twice. If you receive a duplicate product and are unhappy about it, contact Glossybox customer service for further assistance.