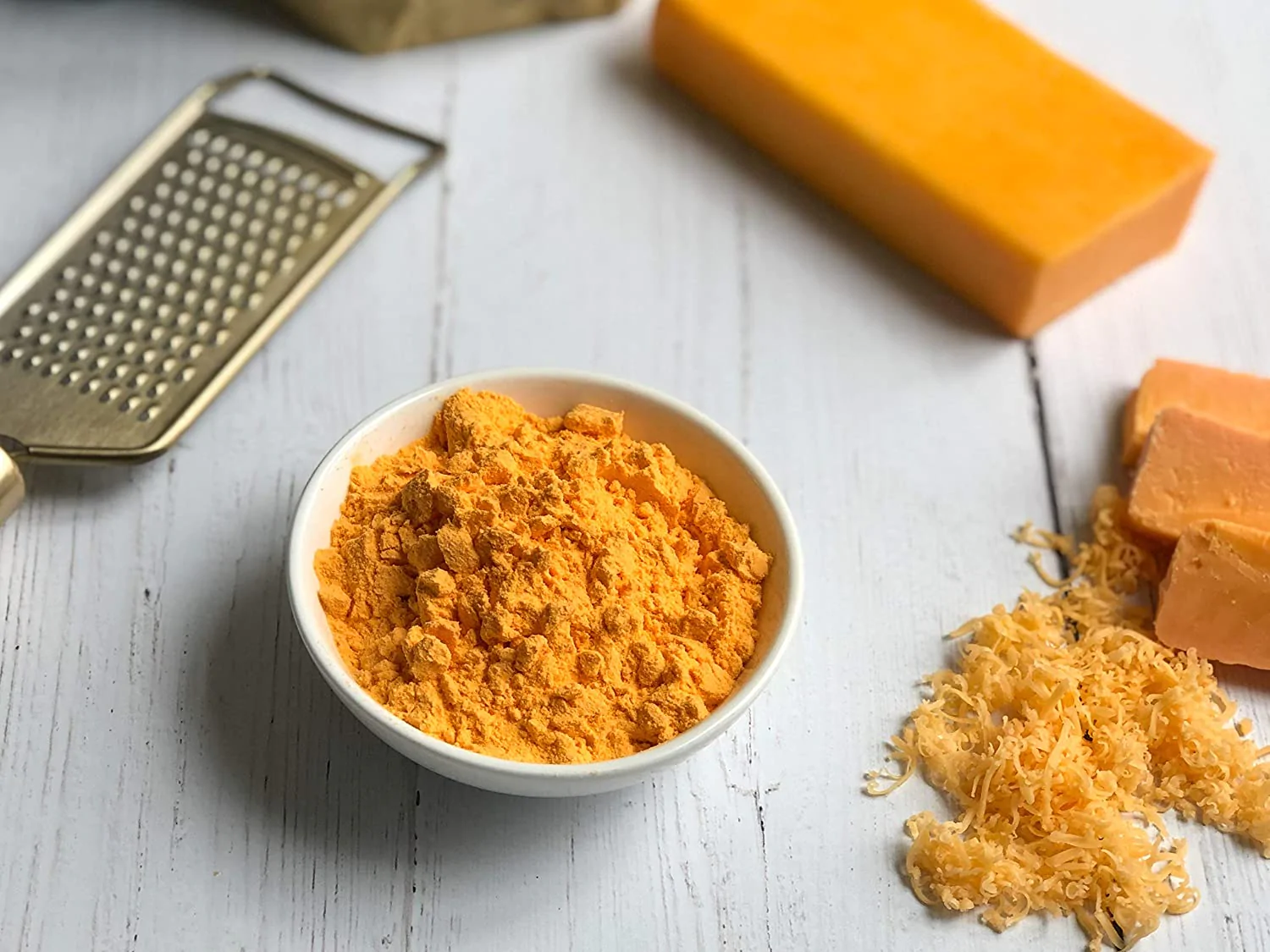 The consumer demand for healthy foods is growing every day. This is because they make people live longer and help prevent chronic illnesses, including diabetes, stroke, and heart disease. Anthony's Goods sells delicious, healthy organic flour, whole-grain snacks, vegan foods, and other natural goods. We'll look at Anthony's Goods reviews and answer 15 of the most frequently asked questions regarding this privately-held company and its products. Keep reading to determine if it is worth the hype.
About Anthony's Goods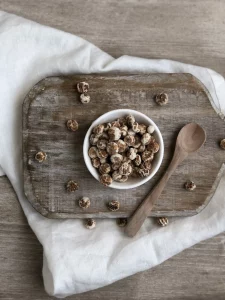 Anthony's Goods was founded in January 2013 by Anthony Zanontian and Alex Avakian after getting tired of seeing physical stores carrying small quantities of specialty foods, which made the everyday healthy lifestyle unsustainable. They opened this brand to change that.
The company offers high-quality, organic, natural foods at affordable prices. Anthony's Goods has hundreds of products that they source from farmers worldwide. Their lineup of natural, organic foods is growing every day. They operate as a small family and believe that injecting humor and camaraderie into their daily activities makes the journey fun. The superfood brands just like Anthony's Goods are worth your while. 
The brand's simple packaging helps to attract different consumers, including bakers, home chefs, and health and fitness enthusiasts. Amazon handles all its shipment logistics and uses several carriers when shipping the products out. It was featured in Food Business News, Nosh, and Find This Best, and many more. At the moment they count 2k followers on Instagram and 7k on Facebook. Before we get to Anthony's Goods reviews, check out its pros and cons. 
Pros
They offer a wide range of high-quality, organic, natural foods

Their products are available at competitive prices

Free shipping on all orders

Most of their products are certified gluten-free and non-GMO

Thousands of positive customer reviews on the internet
Cons
They do not ship internationally

The company doesn't offer kosher-certified products

No phone support
Anthony's Goods Reviews

Our team searched the internet to check Anthony's Goods Reviews from customers who have purchased their products. To find out what buyers think of Anthony's Goods, we visited its site and Amazon. 
Popular Alternatives to Anthony's Goods
Reviews on the brand's website show that those who left feedback love their products, as most of them had an average rating of 5/5 stars. They stated that they prefer buying Anthony's Goods products because they have healthy and quality ingredients and are reasonably priced.
Many customers said Anthony's Goods is the go-to place for quality supplements, superfoods, protein, pantry staples, snacks, nuts, and seeds. They also love their customer service representatives as they respond to email swiftly when you have a query or issue with your order.
Reviews on Amazon indicate that Anthony's Goods has a loyal consumer following, as there are thousands of positive comments. Their products have a 5-star average rating out of 5. Most buyers said they use their products daily because of their excellent flavor and consistent quality.
A high percentage of customers raved about how their products are great for plant-based, organic, gluten-free, and vegan recipes. Others commended the company for offering free shipping on all orders.
Anthony's Goods FAQ
1. What is the quality of Anthony's Goods?
Anthony's Goods reviews show that customers love its products because the brand delivers natural foods with high-quality ingredients. The brand works hard to find quality organic and conventional products.
2. How is Anthony's Goods Organic Peanut Flour? 
If you are wondering: How is Anthony's Goods Organic Peanut Flour? Made from blanched and electronically sorted organic high oleic raw peanuts, this product is perfect for stews and soups as it provides a nutty roux flavor. It's also great for plant-based, vegan, gluten-free, and organic recipes.
Additionally, it has an outstanding flavor and natural scent. Verified gluten-free, the Organic Peanut Flour is a good source of niacin, a vitamin with heart-protecting qualities. Furthermore, it's organically certified through the CCOF.
3. What is the quality of Anthony's Premium Cheese Powder?
Reviews reveal that Anthony's Premium Cheese Powder is of premium quality. It's perfect for blending with heavy cream, sour cream, and butter to make cheese sauces. The cheese powder is non-GMO and free from gluten and artificial coloring.
You can use it in many Anthony's Goods recipes, such as vegetable salads, casseroles, popcorn, and other dishes and foods that need extra flavoring. This product has all the flavor of regular cheese and is rich in taste.
4. Is Anthony's Goods Cocoa Powder worth it?
Yes. Anthony's Goods reviews show that many customers think it is great minimally-processed cocoa. The brand's Cocoa Powder is worthwhile because it is packed with antioxidants, which reduce the risk of various diseases, including certain cancers and heart disease.
The product is also rich in magnesium, which supports healthy blood sugar levels, promotes heart health, and combats depression while boosting exercise performance. Best of all, it is unsweetened and non-alkalized, and it does not contain preservatives or artificial ingredients.
5. How does Anthony's Goods compare to other similar brands?
Anthony's Goods is similar to the most popular brands in the industry, but the difference is that its products are affordable. It's also certified USDA organic by CCOF, which ensures you'll get high-quality products. Most of its products are also in Amazon's top-selling items category.
Anthony's Goods stands out against similar brands because food safety is paramount at the company. All their products comply with guidelines set out by CDPH, FDA, USCBP, USDA, HACCP, and GMP. This ensures that each product they produce is safe for consumption.
6. Are Anthony's Goods products really gluten-free?
The brand takes Food and Allergy safety seriously. They are transparent with their customers, and that's why they haven't claimed their products are produced in a 100% gluten-free facility. They test all their gluten-free products before making them available to their customers.
Some of their products, such as Anthonys Goods Vital Wheat Gluten, contain gluten. This product is derived from wheat protein, and it comes in powder form. It's made from hydrated wheat flour to activate the gluten, which is processed, dried, and then grounded back into a powder.
7. Are Anthony's Goods products kosher?
No. The company products, including Anthonys Goods Vital Wheat Gluten, do not comply with the strict dietary regulations of the traditional Jewish law. That means they are not kosher certified and cannot be consumed according to halakha.
8. Why are Heavy Metals found in Anthony's Goods products?
Anthony's Goods reviews show that customers don't mind that the brand's products contain heavy metals. This is because almost all foods have trace amounts of heavy metals since they are naturally occurring earth elements.
Due to California's maximum allowable heavy metal level being low, foods with heavy metals must include a label with Prop 65 warnings to comply with the law of this state. The state's maximum allowable level is much lower than the amount that European Union Standards and WHO recommends.
9. What is the shelf life of the product? Where can I find the expiration date?
While each Anthony's Goods product varies in shelf life, the company assures that they have a shelf life of at least three months. However, this can extend up to two years based on the product.
The company does not display the expiration date on their products because it depends on the shipping facility the product you order will come from.
10. Does Anthony's Goods offer free shipping?
If you want to purchase Anthony's Goods Organic Peanut Flour but are asking yourself: Does this brand offer free shipping? The answer is yes. The company has an ongoing free shipping policy without minimums.
11. Where do Anthony's Goods deliver to?
Anthony's Goods delivers to all 50 states of the U.S., Virgin Islands, the U.S. Virgin Islands, and Puerto Rico. They currently do not ship their products to other U.S. territories and internationally.
12. Where does Anthony's Goods get their products?
The company sources its products from farmers across the world. This ensures you always get natural spices, powder, and flours that you can include in Anthony's Goods recipes.
13. Where is Anthony's Goods located?
Anthony's Goods is based in Glendale, California, the U.S. This thriving digital-native business provides delicious products in the Functional Snack, Specialty Supplements, Superfoods, and Specialty Baking categories.
14. Who owns Anthony's goods?
ACH Food Companies, a manufacturer of baking and cooking products, became the owner of this company after acquiring it in 2019. However, Anthony's Goods operates independently of this brand, and founders Alex Avakian and Anthony Zanontian are still leading the company.
15. How do I store the products?
Anthony's Goods are shelf stable, and you can store them in a cool, dry place, such as a pantry or cupboard. Storing the products in your freezer or refrigerator may help extend their shelf-life. But you might want to use the recommended dates as a general guideline to ensure they have the best flavor and quality when using them in Anthony's Goods recipes.
The idea of shelf dates is not a requirement by the USDA but for guideline reasons. Instead, inspect Anthony's Goods Organic Peanut Flour or other products the brand offers before use. Avoid using a product if it develops an off odor, appearance, or flavor due to bacteria or spoilage.
Check out our reviews of other superfood brands such as Shakeology, Tropeaka, 310 Nutrition, and Kuli Kuli.