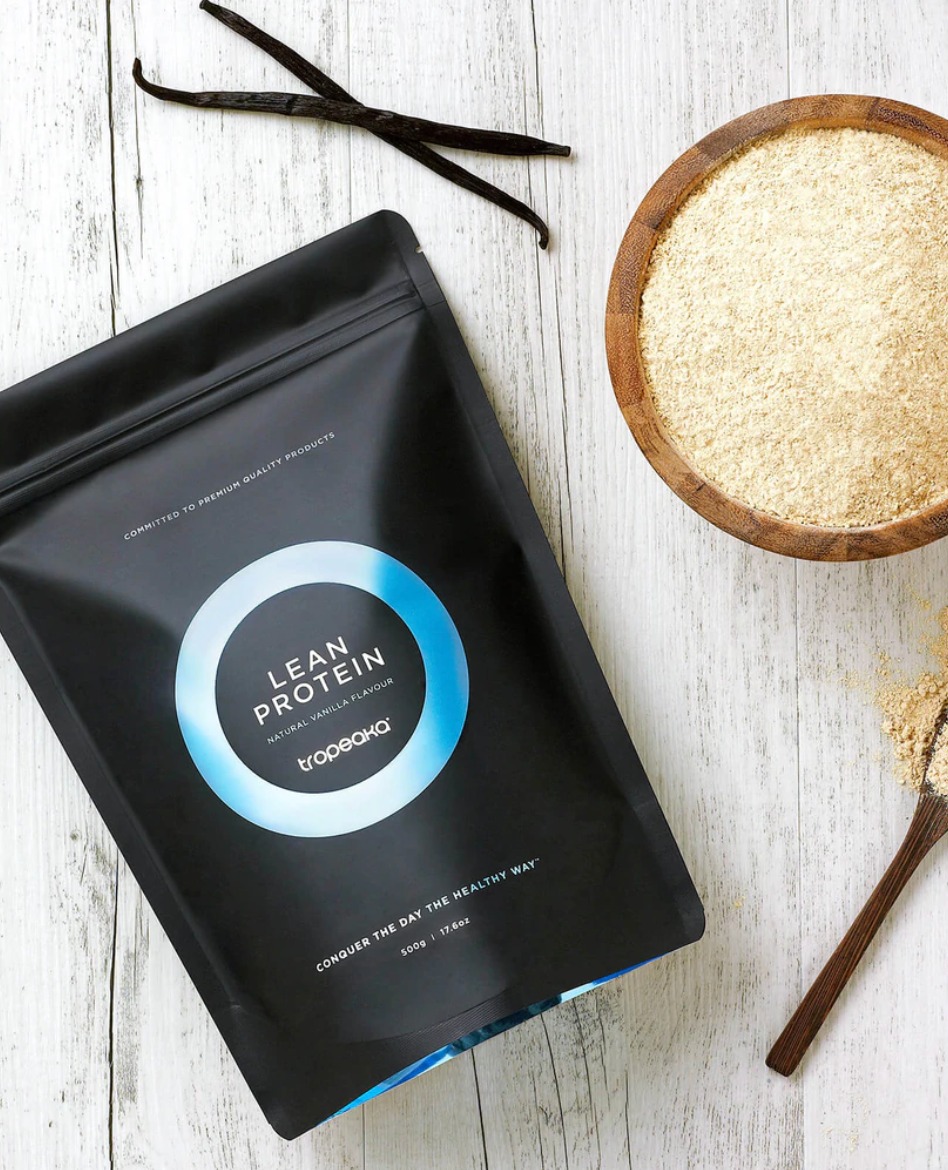 Located in Sydney, Australia, Tropeaka sells natural plant-based superfoods, teas, and protein powders with loads of health-promoting benefits. The company aims to provide products that ward off diseases and help you live a healthier, longer life. Tropeaka believes that we all deserve the right to feel our best from the inside out. Let's examine Tropeaka reviews, its bestsellers, shipping policy, and much more. Read on to decide if Tropeaka products are right for you.
About Tropeaka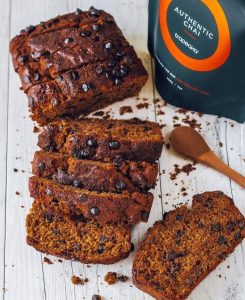 Caleb Marshall and his housemate Blake Mackenzie launched Tropeaka in 2016. The catalyst for the founders were arduous battles with chronic illness and day-to-day health concerns; this ultimately resulted in a journey toward realizing the powerful benefits of quality nutrition.
After personal trial and error, the duo discovered that most health products available on the market featured unnatural nasties or products that exacerbate stomach upsets. Tropeaka's unwavering commitment to providing top-notch customer service and efforts to market to a millennial audience has led to a highly-engaged social media following, with 248k Instagram followers, 62k followers on TikTok, and over 35k followers on Facebook. It was also featured in The Urban List, Naturally Good, Nutritional Outlook, Natures Basket, and Holistic Nerd.
Before we jump into Tropeaka reviews to see what buyers think of this health food and nutrition company, check out its pros and cons. 
Pros
They offer a range of 100% natural plant-based proteins, tea, and superfoods

The company ships its products to over 50 countries worldwide, including the U.S.

Their products deliver great taste and texture

They cover transport costs involved in exchanging and replacing incorrect or damaged goods

Afterpay is available to New Zealand, US, and Australian customers
Cons
No phone support

International customers complain of late deliveries

Some of their products, like coffee, are sold out
Tropeaka Products Review
The company stocks an immense range of foods with health-giving qualities. They are designed to transform your life for the better while ensuring your body is in a state of optimum performance. When purchasing their products, you'll save 15% when you subscribe. Here is an overview of Tropeaka's best-selling products.
Tropeaka High Powered Blends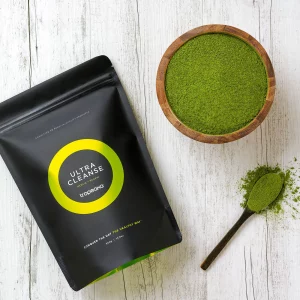 The brand's high-powered blends are ideal for those looking for wellness. In the Tropeaka High Powered Blends section, you will find products for boosting health, workout, and overall health. 
Tropeaka Body Bloom is a tasty inner-health and beauty powder that supports digestive well-being while promoting beautiful hair, skin, and nails. It has a natural berry flavor and helps feed beneficial bacteria. This innovative powder brings the balance back to beauty
The unique skin enhancement formula features powerful collagen-supporting superfoods like sea buckthorn, grape seed extract, and fruit powder. These anthocyanin and antioxidant-rich superfoods work together to protect you from free radical damage and support collagen production, which are all essential for beautiful nails, skin, and hair. You can get the Body Bloom for only USD 49.70. 
The Boost Protein is a formulated blend of boosted superfoods and alkaline protein to feed your needs. This Tropeaka protein powder is ideal for those looking for a boost when tiredness strikes or during workout sessions. 
The sustained-release formula provides users with an ongoing source of protein and branched-chain amino acids to help them build lean muscle. It also helps energize your day while boosting your performance. 
Boost includes vitamins C, E, B9, B5, B3, B2, and B1, which provide numerous health benefits. Additionally, this high-powered blend helps absorb iron for higher energy production, and it's a key tool for the psychological and neurological function of the body.
Boost has a chocolate taste and a hint of caramel. You can get this Tropeaka protein powder for only USD 29.70.
Tropeaka Protein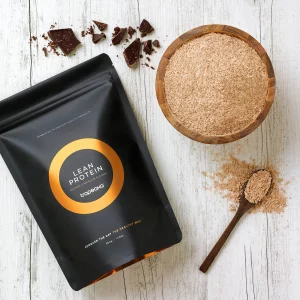 Tropeaka natural protein powders are 100% plant-based vegan protein powders featuring the full range of non-essential and essential amino acids that both men and women need to build lean muscle, especially when they find their progress stalling and they are not losing weight.
Their protein powders are free from GMO, soy, dairy, and gluten. Tropeaka offers the most popular flavors, including salted caramel, chocolate, and vanilla protein. 
The Lean Protein Vanilla is designed to help people tone and build lean muscle; this Tropeaka protein supports muscle recovery with a blend of organic ingredients designed to help users conquer the day using healthy means. 
This synergistic, nourishing whole protein features a complete amino acid profile and three bioavailable, organic protein sources, allowing it to provide a powerful approach to quick muscle recovery.
This Tropeaka lean protein is non-bloating, easily digestible, and perfectly balanced, which makes it perfect for your fitness and health goals. Sweetened by nature, this delicious protein is flavored with high-quality natural vanilla beans. It also ensures you are satisfied throughout the day. 
The powerful non-bloating formula also features digestive enzymes for protein digestion. Additionally, it contains an authentic spice and herb blend to support people with highly active lifestyles. Because it's low in saturated fat, sugar, and carbohydrates, this protein powder is ideal for your daily exercise and fitness schedules. The Lean Protein Vanilla retails for USD 34.
Tropeaka Vitamins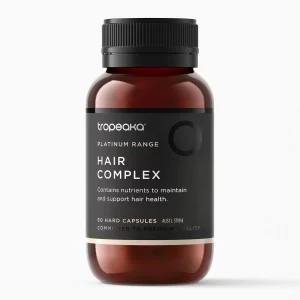 Vitamins are essential nutrients because they help keep your body and hair healthy. Tropeaka offers vitamin supplements designed to help you relax into sleep and have healthy hair and liver.
Formulated with scientific and traditional evidence, Tropeaka Hair Complex supports increased hair growth and health. To help you achieve this, it combines a range of high-quality and natural ingredients at a therapeutic dose. 
This hair supplement features a mixture of herbal and nutritional ingredients. Zinc and biotin maintain and support overall hair health; Biota Orientalis is used in Chinese medicine to promote hair growth and reduce hair loss. 
Tropeaka Hair Complex also contains vitamin C, an antioxidant that supports connective tissue and skin health. The iodine and selenium in this hair supplement support healthy thyroid gland function. For only USD 38.00, this hair supplement could be yours.
Tropeaka Body and Liver Cleanse combines some of nature's powerful detoxification and cleansing ingredients. This product features milk thistle, which supports natural liver cleansing processes. 
It also features burdock, an ingredient used in Western Herbal Medicine for its ability to help with the body's natural cleansing processes. Additionally, it contains dandelions to support healthy liver function. Tropeaka Body and Liver Cleanse retails for USD 39.70 as a one-time purchase. 
Tropeaka Relax Into Sleep contains a mixture of herbal ingredients that induce sleep. These include lemon balm, passionflower, and valerian. The supplement also features magnesium, which supports nervous system function. You can get it for USD 39.00 as a one-time purchase.
Tropeaka Superfoods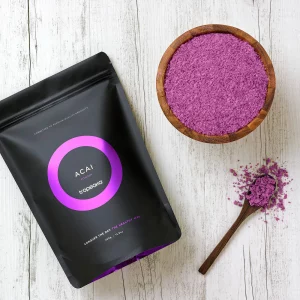 The popularity of superfoods is increasing every day because getting access to powerful l all-natural vegetables and fruits from different parts of the world is a true blessing. These nutrient-dense foods feature a more potent range of electrolytes, antioxidants, minerals, and vitamins that help you stay healthy and feel your best.
Tropeaka has a variety of superfoods, including popular favorites such as goji berry, barley grass, wheatgrass, coconut water, spirulina, matcha, cacao, and acai. They also have several unique products like maca and camu. Whether you are looking for superfoods to supplement your exercise sessions or for weight loss and general health, Tropeaka offers nutritional powders that are nutrient and antioxidant-rich. 
Tropeaka Matcha Tea is rich in antioxidants, nutrients, and chlorophyll, which makes it ideal for people who want to boost their energy metabolism and promote overall well-being. It's also rich in manganese, an ingredient that helps protect your cells from free radical damage. You can get their matcha tea for only USD 24.00 as a one-time purchase.
Tropeaka Barley Grass is a superfood with antioxidants and nutrients to help keep your body healthy. This power-packed plant has 5x the iron of spinach, 11x more calcium, 30x more B1 than milk, and 7x more vitamin C than oranges. 
This product is a great source of vitamin B6, an essential nutrient that provides your body with energy and reduces tiredness and fatigue while contributing to normal immune system function. For only USD 17.00, you can get Tropeaka Barley Grass as a one-time purchase.
Tropeaka Clean Coffee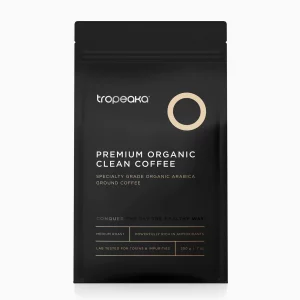 If you are a fan of clean coffee, Tropeaka offers two types of coffee: whole bean and ground. The Premium Clean Coffee is a delicious, healthy option with organic ingredients. 
Their premium organic whole Arabica lab-tested coffee beans do not contain toxins. They are a synergistic mixture of the specialty grade, finest high-altitude, premium coffee beans of Colombian and Nicaraguan origin.
Tropeaka's signature beans work together to produce a sweet, smooth blend with notes of malt, cacao, and toasted almonds while providing an exciting rounded mouthfeel that keeps its delicate acidity.
Defect-free and hand-picked, Tropeaka coffee undergoes rigorous quality control measures to ensure its customers always get a consistent flavor and superior quality.
The brand roasts their Premium Organic Clean Coffee using their THA+ Signature Sourcing and Roasting Process™, which starts with sourcing organic, specialty grade, high altitude green coffee beans free from defects. It then goes through a roasting process designed to ensure high antioxidant levels. Both the 
The Premium Organic Clean Coffee, both whole beans and ground, costs USD 24.00.
Tropeaka Reviews from Customers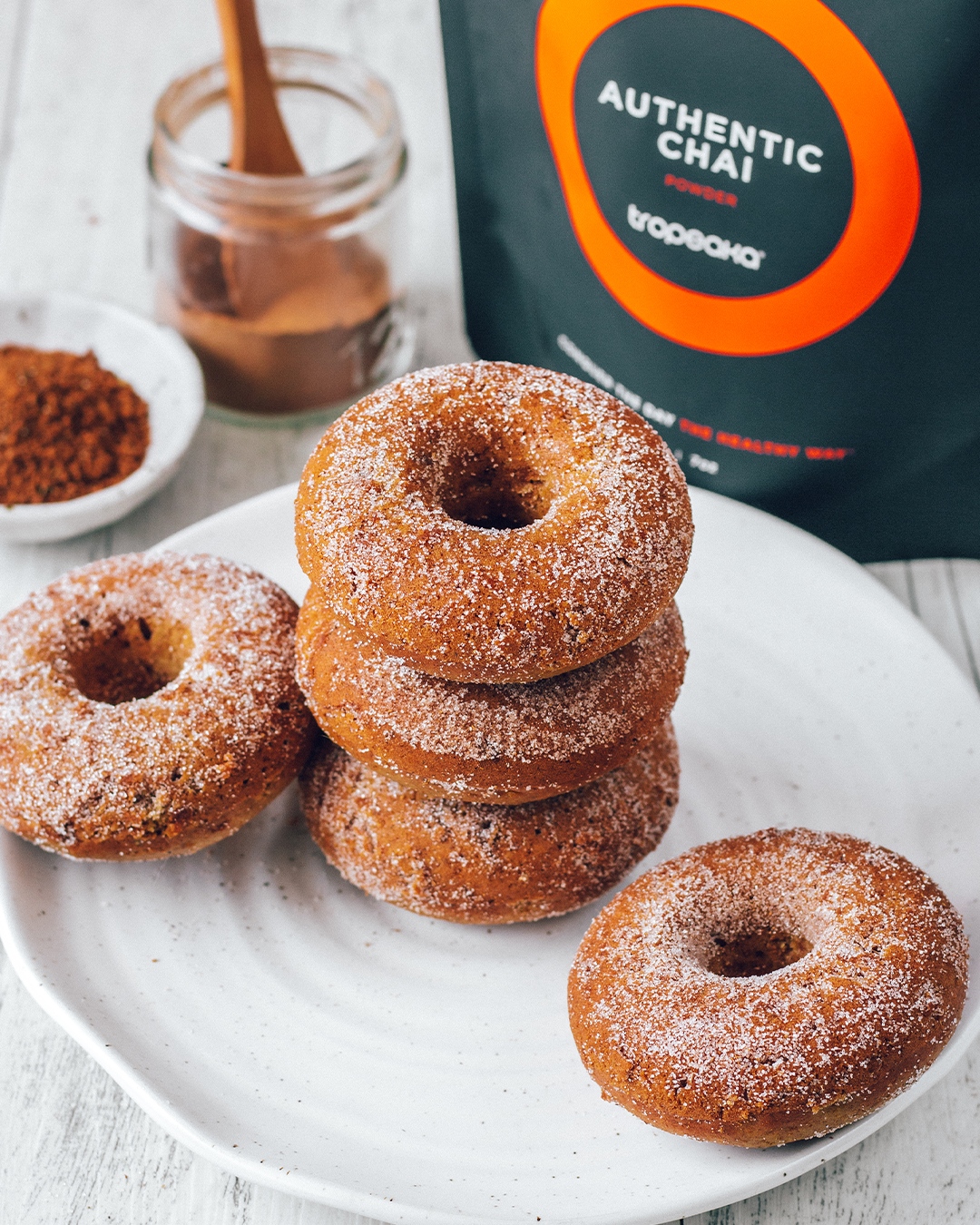 Our team combed the internet for Tropeaka reviews to see what customers say about this health food and nutrition brand and its products. We visited the brand's site and Trustpilot and found that most buyers left positive feedback and testimonials.
On the brand's site, most products had a 5-star rating. Tropeaka BCAA Raspberry is one of the products rated 5/5 stars based on 918 reviews. One customer stated they loved this tasty, energizing pre-workout drink because it made them feel hydrated and gave them an extra boost. The buyer also said they would recommend this product to their friends.
Popular Alternatives to Tropeaka
We also checked Tropeaka Body Bloom and found that 4571 customers left reviews on the brand's website. This inner-health and beauty powder had an overall rating of 5/5 stars, with most buyers stating they love how it improved their digestion and left them with beautiful skin, nails, and hair.
Tropeaka Lean Protein with vanilla flavor scored 5/5 stars from 3611 reviews. One of the customers loved how delicious this protein powder was. They also said it is easy to add to any drink or smoothie, and it kept them feeling full for longer.
Tropeaka reviews from Trustpilot also show that customers love their products. The brand received an average rating of 4.9 from 135 reviews, with 94% of buyers rating the company and its products as Excellent. 
One customer stated they have been using their Body Bloom for almost two years and loved the changes they saw on their skin and gut health. A few customers complained that they wanted to buy their coffee, but they were sold out. 
Overall, there were thousands of positive reviews online and only a few negative ones.
Sign Up for Tropeaka
To sign up for Tropeaka, you'll need to set up a customer account. Head over to their website and click the Login button. Hit the Get One button if you are a new user. You'll be redirected to the page with the registration form. Provide your name, email, shipping address, and phone.
Once your Tropeaka account is activated, you'll receive up to 150 rewards points and enjoy speedy checkouts. Sign up for the Tropeaka newsletter to receive emails with news and offers. 
Where to Buy
If you are asking yourself: Where to buy Tropeaka in USA? You can purchase their products directly on their site Tropeaka.com.
Tropeaka Shipping and Return Policy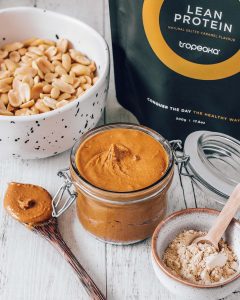 Shipping:
Tropeaka ships its products to over 50 countries worldwide They ship all orders from their warehouses in Sydney, Australia. The company has a 1 to 2 business day handling time when it comes to processing and shipping international orders. But handling times may be delayed if they receive an influx of orders. 
They ship with DHL Global Mail, DHL Express, and International Tracked Shipping. Shipments to the United States on orders under USD 800 won't receive taxes, duties, or fees.
Return Policy:
If you've any concerns about your purchase, contact their support team. The company has two refund policies. The Standard Refund Policy covers all Tropeaka products except clothing or apparel, while the Apparel/Clothing Refund Policy covers these related purchases.
The company covers all transport costs if you want to replace or exchange damaged or incorrect items.
Promotions & Discounts
We discovered several promotions and discounts on Tropeaka's site. Once you create a customer account, you will automatically join their Rewards Programs and get up to 150 reward points. You will also earn points every time you shop with them. For every 100 points you receive, you will get USD 5 to use towards a purchase. You will also get a 15-percent discount on orders and access to their private Facebook group when you subscribe.
Tropeaka also offers a student discount; you'll get a 10-percent discount if you use the Tropeaka discount code at checkout. You'll have to verify you are a student with Student Beans to enjoy this offer. 
Contact Tropeaka
If you have questions about Tropeaka or their products, their support team is available between 8 a.m. and 4. p.m, Monday-Friday Sydney, Australia time. You can contact their customer service representatives through the following channels:
Send a message to the Tropeaka Facebook or Instagram pages

Use the online message form they have provided on their website

Use the Live Chat feature on their Contact page
Tropeaka Reviews: Editors' Verdict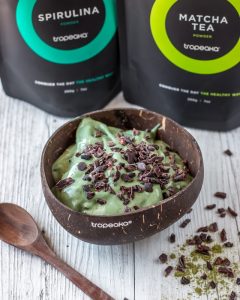 After checking the web and finding thousands of Tropeaka reviews, we were blown away. Our team thinks this health food and nutrition brand is worth it. The company helps millennials to live powerful and healthy lives. 
Their products contain natural ingredients, are vegan-friendly, and do not contain dairy, soy, or gluten. They also have a fair return policy that allows you to return products if you do not like them. Additionally, the company works with farms that share their values: no inhumane working conditions, child labor, or unsustainable farming practices.
The company has a professional customer support team dedicated to helping its customers have a thrilling shopping experience. We, therefore, recommend Tropeaka to men and women looking for natural plant-based proteins, organic coffee, or superfoods.
Check out the rest of the superfood brands we have written about such as Moon Juice, Thrive Market, Matcha Love, and Shakeology.
Tropeaka FAQ
Is Tropeaka protein dairy free?
Yes. Tropeaka protein does not come from milk camels, goats, sheep, buffalo, cattle, or other lactating animals. That means it's a good option for people who have trouble digesting the peptides or lactose in dairy-based powders. Their protein also won't cause acne breakouts like dairy products.
Does Tropeaka have caffeine?
Tropeaka does not contain caffeine. That means you won't experience headaches, anxiety, dizziness, restlessness, or shakiness related to taking products with caffeine.
Is Tropeaka protein pregnancy safe?
The brand uses a blend of organically-grown and certified organic ingredients in its products. However, its protein is not suitable for 15-year-old kids and pregnant women.
Where is Tropeaka made?
Tropeaka makes its products in Australia, where the company has its headquarters. They are devoted to providing their customers with premium quality ingredients and products.