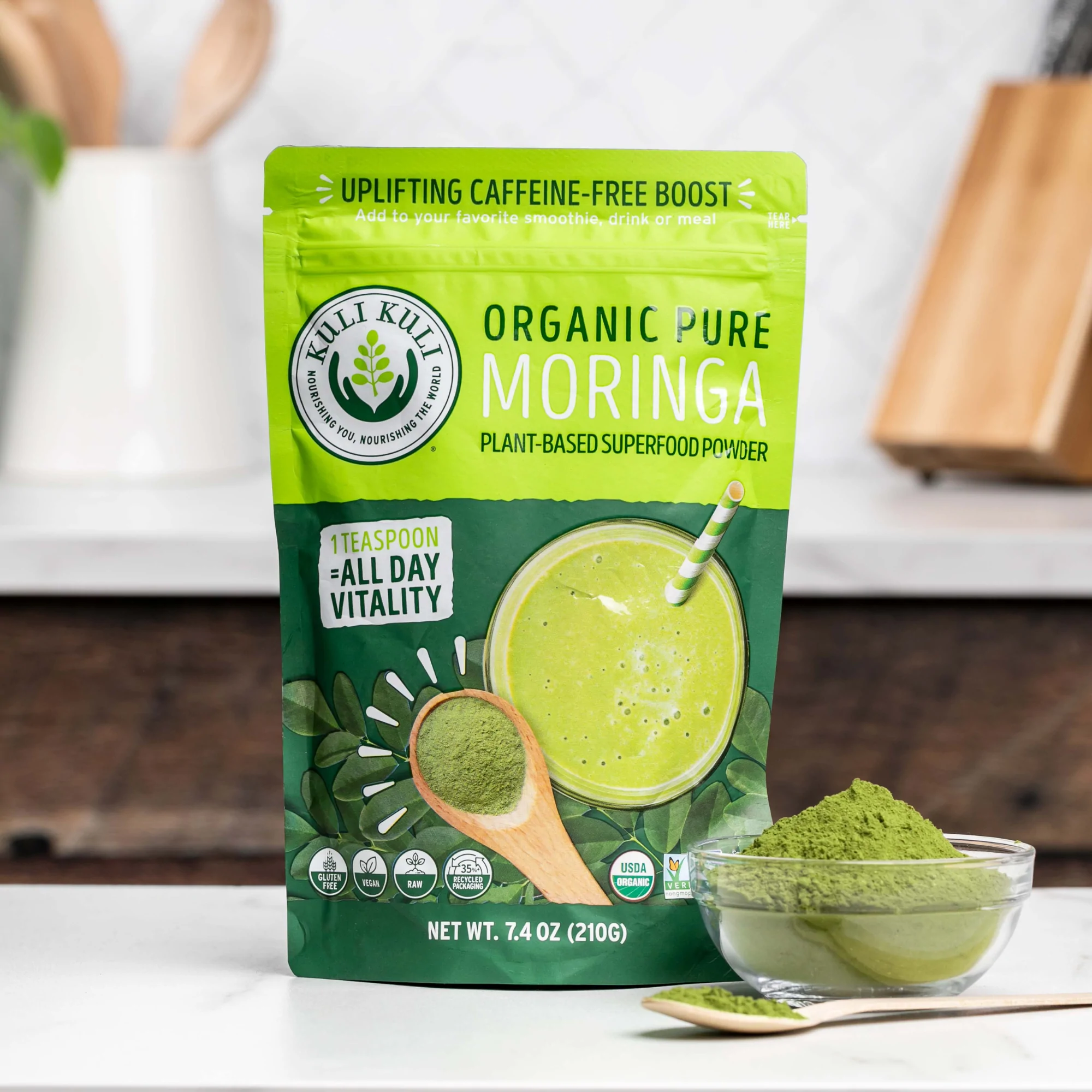 Kuli Kuli is the first brand to introduce Moringa to the United States in the form of smoothie mixes, powders, energy shots, and energy bars. The vision of this company is to work with farmers worldwide to drive women's empowerment, economic growth, and sustainable agricultural development. They are creating a world where people have the knowledge and resources to access the nutritional benefits of moringa. We'll look at Kuli Kuli moringa reviews from buyers and answer 15 of the most common questions potential customers ask about their moringa products.
About Kuli Kuli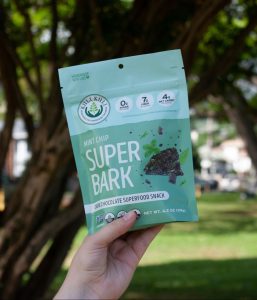 Kuli Kuli was founded in 2011 by Lisa Curtis. While working in Niger as a Peace Corps Volunteer, Lisa was introduced to Moringa's healing and energizing powers. When she returned to the United States, Lisa started to explore how she could introduce moringa to US markets. She dreamed of a business that had the potential to help people in the U.S. experience the power of moringa and other superfoods while empowering female farmers worldwide. Kuli Kuli was born out of that dream.
By rejuvenating Moringa Oleifera as a powerful tool for nutritional security, Kuli Kuli hopes a new generation will see a world without hunger. The company sources its moringa from women's farming cooperatives and family farmers in West Africa, South-East Asia, and Latin America. These farms meet the company's high standards for impactful sourcing and premium quality.
By importing a portion of their superfoods to the United States, the company has managed to create an international market for this miracle tree and a sustainable livelihood for small farmers around the world. Kuli Kuli has partnered with over 2,000 farmers, planted more than 12 million moringa trees, and provided an income worth $4 million to family farms, nonprofits, and women-led farming cooperatives. Before we get to Kuli Kuli moringa reviews from customers, check out the company's pros and cons. 
Pros
They offer products made from the high-quality moringa

The company empowers women-led farming cooperatives and small farmers

All their products are free from gluten

Free shipping on orders worth $25 and above

All their products are certified organic, except for Kuli Kuli Moringa Energy Bars
Cons
The company does not ship worldwide

They don't ship to PO Boxes, DPO, FPO, and APO

No phone support
Kuli Kuli Reviews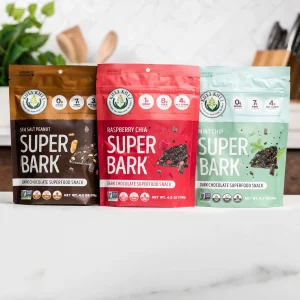 We searched the web for Kuli Kuli moringa reviews to find customer testimonials. We checked their website and Amazon to see what buyers think of their superfood snacks and nutritional moringa products.
Kuli Kuli reviews from Amazon show that shoppers love their moringa products. Most customers left a rating of 4.5 or higher, and they said they liked the taste of their products. A high percentage of buyers said it is easy to incorporate their products into their diet. Others stated their products provide a great way to get the vitamins and minerals their bodies need while on the go. 
Popular Alternatives to Kuli Kuli
Customers also praised their return policy and said it is fair, as it allows them to get refunds if a product has defects. Others also commended their customer service representatives on responding to emails fast.
Kuli Kuli reviews from the brand's site reveal that their moringa products taste better than those from other companies. Most buyers say they take their products because of their health benefits. Customers left an average rating of 5/5 stars on Kuli Kuli products.  
Most customers who wrote reviews on the brand's site stated they use Kuli Kuli products daily because they are gluten-free, non-GMO, and free from added sugar and preservatives.
While there were a few negative customer testimonials, most reviews were overwhelmingly positive; this shows that people love their high-quality moringa products and sustainable superfood snacks.
Kuli Kuli FAQ
1. Is Kuli Kuli Moringa Powder good?
Yes. Kuli Kuli moringa powder is a nutrient-rich, revitalizing, and good-for-you green that gives kale (leaf cabbage) a run for its money. It also rivals the anti-inflammatory properties of turmeric and is rich in antioxidants.
You can add it to your diet if you are looking for quick, caffeine-free energy, and it will provide the nutrients you need to power through the day. This moringa powder does not contain artificial flavors and is gluten-free, non-GMO, organic, and vegan.
2. What does moringa taste like?
Kuli Kuli moringa powder tastes like matcha: it has a deep earthy flavor. When you add it to water, the light powder easily dissolves, providing a bitter and slightly sweet distinctly green flavor. This flavor pairs well with fruit smoothies or savory dishes, such as stir-fries, sauces, and curries.
3. What are the benefits of Kuli Kuli Organic Superfood Energy Shake?
This product produces a delicious way to get greens on the go. Available in different flavors, Kuli Kuli Organic Superfood Energy Shake contains a cup of nourishing moringa greens, which have anti-inflammatory properties and are rich in antioxidants.
The Organic Superfood Energy Shake also features 4 grams of fiber per serving, which can help you manage weight, reduce your odds of getting heart disease and diabetes, and lowers cholesterol. Additionally, it contains 8 grams of protein, and it is easy to prepare, as you only need to add liquid.
4. How does Kuli Kuli compare to other similar products?
Kuli Kuli moringa reviews show that customers prefer its products to similar brands because it is the leading moringa brand in the world since it has the highest quality moringa you'll find on the market.
5. Are Kuli Kuli Herbal Tea good quality?
Yes. Available in three soothing flavors, Kuli Kuli Herbal Tea is packed with antioxidants that eliminate free radicals while improving focus. It's as restorative and pure as the traditional tisanes.
Kuli Kuli sustainably sources the moringa they use in making their herbal teas from small farmers in Ghana. The teas do not have artificial ingredients or flavors. They are also free from caffeine, which can cause increased heart rate, nausea, nervousness, insomnia, and other side effects.
6. What is the best Kuli Kuli product according to reviews?
Based on reviews we found on the internet, Kuli Kuli bars are the best product this brand offers. These energy bars come in different flavors and provide loads of plant-powered energy.
The energy bars are rich in whole ingredients and superfoods. People love them because they are made with an almond base and deliciously chewy dates. Vegan, gluten-free, and non-GMO, these energy bars are Kosher certified, meaning they comply with Jewish religious dietary guidelines.
7. Are Kuli Kuli products gluten-free? Are Kuli Kuli products vegan?
All Kuli Kuli products are free from gluten. That means they provide many health benefits, particularly for people who have celiac disease. They can reduce chronic inflammation, ease digestive symptoms, promote weight loss, and boost energy.
All Kuli Kuli products are vegan, except for their Green Tea Energy shot with honey. Their moringa powders, bars, mixes, and other moringa products they offer are vegan.
8. Are Kuli Kuli products certified organic?
Kuli Kuli moringa reviews show that all their products are Certified Organic, except their Moringa Energy Bars. Their organic products contain ingredients with fewer pesticides and are free from preservatives. They also do not contain artificial colors, flavors, or preservatives.
9. Where can I find Kuli Kuli nutrition information?
You can find Kuli Kuli nutrition information under each product page on the Nutritional Facts tab. Here, you'll see all the nutrients you will get in a specific product in each serving.
10. Where can I find Kuli Kuli products? 
Their products are available in more than 11,000 stores across the United States. These include Sprouts, Whole Foods, Safeway, and Walmart. You can visit any of these stores if you're interested in their products.
11. Where is Kuli Kuli located? 
According to Kuli Kuli moringa reviews, Kuli Kuli has its headquarters in Oakland, California. Their products are also made in the United States.
12. What is Kuli Kuli's return policy? 
Based on Kuli Kuli moringa reviews, the company accepts returns. However, you must return the product within 30 days of purchase to receive a refund. Reach out to the Kuli Kuli customer support team to start the return process.
13. Where can I buy Kuli Kuli?
You can purchase Kuli Kuli bars directly from the brand's official website KuliKuliFoods.com. Kuli Kuli products are also available on CVS and Amazon.
14. Who owns Kuli Kuli?
Lisa Curtis is the owner of Kuli Kuli. She launched this company in 2013 and started to offer Kuli Kuli bars, powders, energy shots, and smoothie mixes.
15. Are there any side effects after consuming moringa powder?
No. Moringa powder is derived from the leaves of the moringa tree, which is rich in fiber, and people have been using it to detox their bodies in ayurvedic medicine for many years.
You might want to start by adding one teaspoon of moringa powder to your smoothie or dish to see how your body will respond. Kuli Kuli recommends one 1 tbsp - 1 tbsp of moringa daily.
Are you interested in other brands with superfoods? Check out our reviews of Rhythm, Suncore Foods, Revive Superfoods, and Tropeaka.