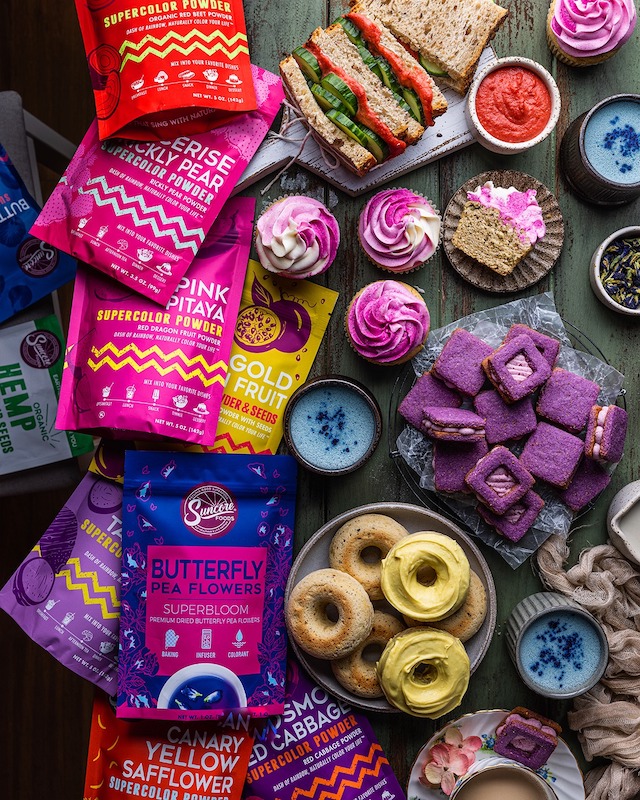 Superfoods promote weight loss and heart health and improve energy levels while reducing the effects of aging. Suncore Foods sells gluten-free, organic, and vegan superfoods, and they are committed to preserving the integrity and naturalness of the brand. We will highlight Suncore Foods reviews from customers and answer some of the most common questions people ask about this snack food and drink manufacturing company. Read on to decide if their nourishing superfoods are right for you.
About Suncore Foods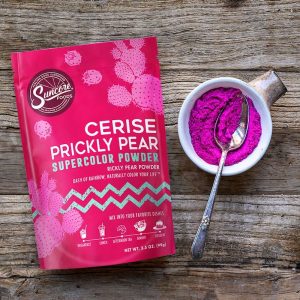 Suncore Foods was founded in 2016 by four high-school friends. The design of the product packaging and the ingredients of its superfood are created to be fun, vibrant, and healthy. With locations in California and Bolivia, Suncore Foods brings South American traditions, heritage, and values to balance the modern, fast-paced needs of households in the United States. 
The company believes people should enjoy healthy food and is committed to empowering people to live a colorful, vibrant, healthy lifestyle with its nourishing, organic superfoods. Suncore Foods has 113k followers on Instagram and more than 157k Facebook followers. Several notable media outlets have also featured Suncore Foods, including New York Magazine. 
When you shop at their site, the company donates three inspiring educational charities that strengthen and encourage youth writing, encourage students to fulfill their dreams in college, and close the gender gap in professional occupations. Before we get to Suncore Foods reviews from customers, let's look at the pros and cons of this snack food and drink manufacturing company.
Pros
They offer an immense range of nourishing superfoods

Their products are free from gluten, organic, and vegan

Lots of positive reviews from satisfied customers

Free domestic shipping on contiguous US orders worth $95 and above

The company empowers generations to live a lively, colorful, and healthy lifestyle
Cons
They don't accept returns for unused and unopened products

No free shipping for international orders

The company doesn't provide 24/7 customer service
Suncore Foods Reviews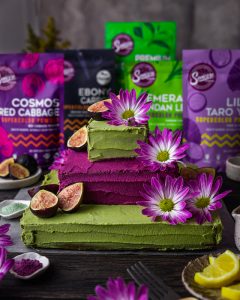 We browsed the web to search for Suncore Foods reviews to see what users say about their products. Our team visited the brand's site and Amazon to find out what buyers think about their superfoods. 
Reviews on the brand's site show that most customers love the quality and taste of their products. A high percentage of buyers who left feedback stated they like how Suncore Foods uses natural ingredients that contain GMOs or gluten; this ensures that customers are not ingesting harsh chemical fertilizers or toxic pesticides when consuming their products. 
Popular Alternative to Sunscore Foods
Most customers left a 5-star rating and said they would recommend their products to their family and friends. Only a few customers complained about their returns policy because it did not allow them to exchange or return products for a refund. 
Reviews on Amazon reveal that people who prefer a vegan diet love Suncore Foods because their products are plant-based and do not contain ingredients derived from animals. Others raved about how their superfoods are 100% organic and do not contain any harmful chemicals. 
Most customers also said they love buying Suncore foods because they are easy to incorporate into their diet. You can add them to desserts and smoothies or use the seeds as garnish. They loved how you can consume them anytime, including breakfast, lunch, and dinner. And you should also check out the rest of the superfood brands that are amazing. 
Suncore FAQ
1. How did Suncore Foods get started?
Four friends met years ago in high school; they connected over their love for vegan, gluten-free, organic superfoods. None of them accepted tasteless or bland healthy food as the norm. Therefore, they desired to make eating healthy, colorful, fun, and creative.
The four friends decided to start a snack food and drink manufacturing company. That is how Suncore Foods was born in March 2016. Their appreciation for organic superfoods led to the launch of this company.
2. What are the products offered by Suncore Foods?
The brand offers a range of nourishing superfoods, including dried pitaya snacks, quinoa, hemp seeds, and Super Juice fruit powders. Their products are high in vitamins and minerals that will help you ward off diseases while keeping you healthier.
3. Who are the owners of Suncore Foods? 
Suncore Foods reviews online show that the owners of this company are four friends. The founders are all women, and they met in high school. They had the same goal: to make superfoods that will help people live longer while having fun.
4. What are Suncore Foods' core products and services?
Suncore Foods' core products are super color powders and flakes, super snacks, superfoods, super blooms, and pancake supermixes. The brand has more than 70 products in its collection.
They also provide a page on their site with different recipes on their site that will help you incorporate their superfoods into your diet.
5. How does Suncore Foods source its ingredients?
The company ensures that they include simple, raw, and natural ingredients in their products. The ingredients they use in their superfoods are not derived from GMOs.
That means the products are better for your body as they are free from toxic pesticides and harsh fertilizers. Suncore Foods also uses gluten-free ingredients, making its superfoods an excellent option for people with celiac disease and those allergic to gluten.
6. How does Suncore Foods make its products?
Suncore Foods reviews show people love its products because the company tastes and handcrafts each batch before launching a new product. Right from the colors of the product packaging to the superfood itself, the designs and ingredients are designed to be lively, healthy, and fun.
All new products synergize and complement the brand's existing offering of superfoods, and they contain simple, raw, and natural ingredients. Their products are ideal for a quick snack, breakfast, brunch, lunch, dessert, and dinner.
7. Are Suncore foods vegan?
Yes, Suncore Foods is a 100% vegan brand. That means none of the products they offer contain ingredients from animals. Because Suncore foods are plant-based, they are high in healthy plant protein, minerals, vitamins, dietary fiber, and cancer-fighting antioxidants.
Suncore foods don't have toxins, saturated fats, or cholesterol found in animal flesh. That means they promote weight loss, help manage diabetes, and reduce your risk of cardiovascular diseases by lowering cholesterol levels.
8. Are Suncore Foods products organic?
Yes. The ingredients in Suncore Foods products are cultivated and processed without synthetic pesticides, sewage sludge-based fertilizers, petroleum-based fertilizers, and bioengineered genes (GMOs).
The ingredients in Suncore Foods are produced using natural fertilizers, such as compost and manure. Additionally, weeds of these plants are controlled with tilling, mulching, hand weeding, crop rotation, or other natural techniques.
9. Which are the top-rated products from Suncore Foods?
The brand's top-rated products include Blue Butterfly Pea, Pink Pitaya, Aqua Blue Spirulina, Yellow Goldenberry, and Sparkly Amber Passion Fruit Flakes.
Most customers also buy their Pink Pitaya Super Powder, Chia Raw White Seeds, and Rose Petals Superbloom. Our team found that these products are also their bestsellers.
10. Where do Suncore Foods products come from?
Suncore Foods reviews online show that their products come from small farms that meet the brand's high standards for impactful sourcing and quality. This has allowed the company to smash the stereotype of healthy food being forgettable and tasting bland.
11. Where can I buy Suncore Foods products?
You can purchase Suncore Foods products directly from their website SuncoreFoods.com. Their products are also available at online retailers, including Amazon, Walmart, Vitacost, City Market, QFCFred Meyer, Unbeatable Sales, and Lucky Vitamin.
If you do not want to shop online, Suncore Foods has physical locations in California, Hawaii, Michigan, New York, and Washington.
12. Where is Suncore Foods located?
Suncore Foods has its headquarters in Irvine, California, United States. They also have a location in Bolivia.
13. What is Suncore Foods' shipping policy?
Suncore Foods ships its products worldwide. They offer free domestic shipping to contiguous US orders worth $95 or more. Orders below this amount and above $369 incur a shipping fee, depending on the carrier you use.
Keep in mind that free shipping doesn't include expedited shipping. The company also doesn't offer free shipping to international orders, and they ship to domestic PO boxes. However, this depends on the size of the packaging.
14. What is Suncore Foods' return policy?
Suncore Foods reviews reveal that Suncore Foods doesn't accept returns due to the coronavirus pandemic for the safety of their staff and environment. International orders are non-refundable and final sale.
Returns due to failed deliveries/Returned to Sender deliveries or approved Returned Merchandise Authorization will be subject to a restocking fee of 10%. This cost covers the fees for receiving the orders and restocking the inventory.
15. Where to contact Suncore Foods?
If you have questions regarding Suncore Foods or its products, contact their customer representatives via email at [email protected]. You can also call them at (949) 439-9930 or use the message form on their site.
Alternatively, you can send a direct message to the Suncore Foods Facebook or Instagram page. Their customer support team is available from 9.00 to 17.00 (PST), Monday to Friday.
Looking for other superfood brands? Check out our reviews of Sprout Living, Shakeology, Ancient Nutrition, and Matcha Love.