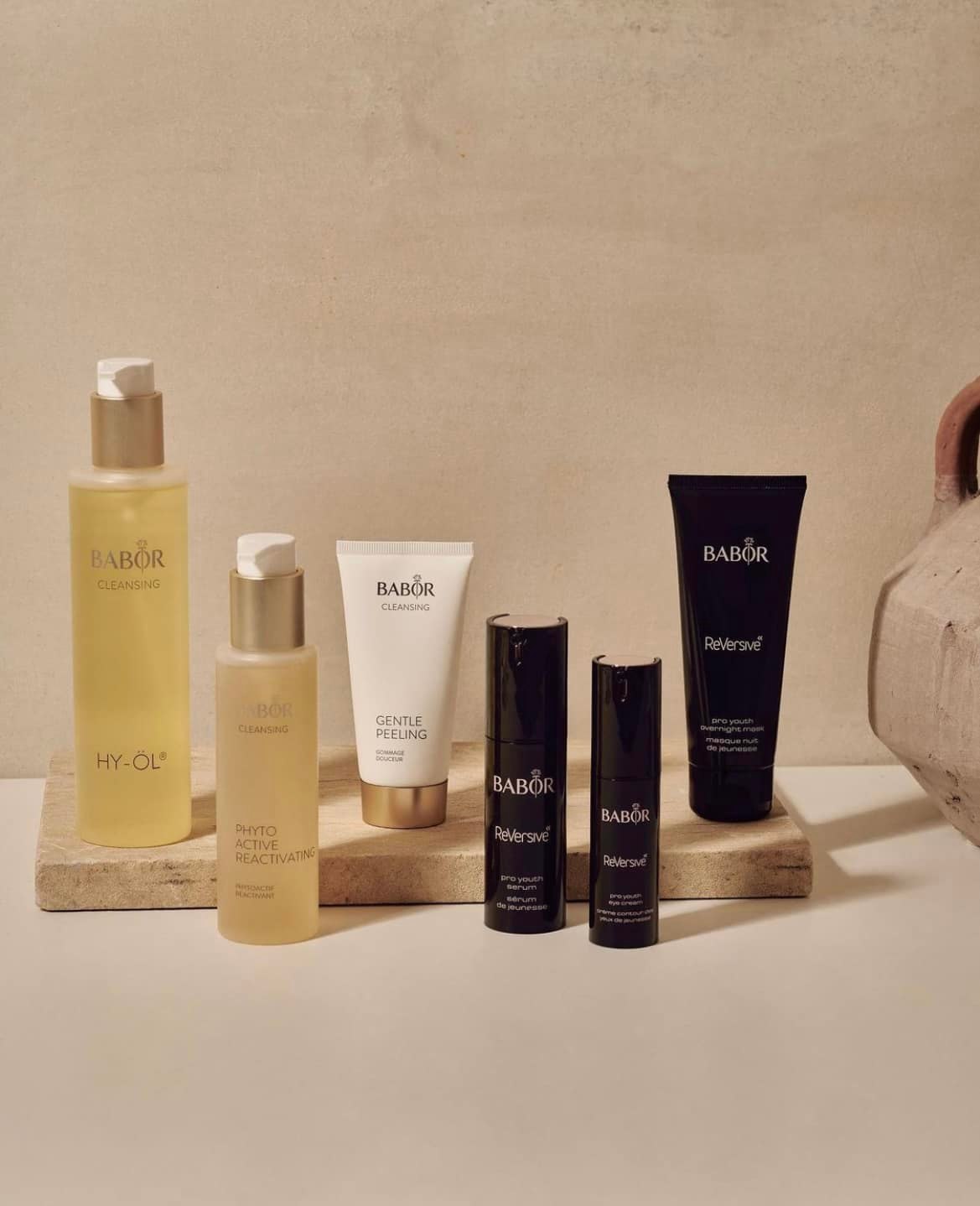 Babor is a luxury skincare line that works hard to deliver precise, observable results to men and women struggling with problematic or aging skin. Their philosophy consists of a simple word: "MORE" … This brand wants "more for you, for your skin, for your confidence. More performance and beauty for more visible results…" With a focus on sustainable efforts, this 100% carbon-neutral brand makes a range of skincare products for EVERY skin in their own lab, using vegan and sustainable ingredients that have been proven to work. And Babor skincare reviews seem to verify the brand's commitment to providing "more".
Reviews across the internet are overwhelmingly positive, with many professional bloggers and independent review sites alike raving about the brand's high-quality products.
But with luxury skincare comes luxury prices. So, in our thorough and unbiased Babor Skincare review, we're going to do a deep dive into this brand… Considering their background, ethics, products, and Babor skincare reviews from real customers. So you can decide whether this brand is everything it promises (and worth that luxury price tag!) before spending a cent.
About Babor Skincare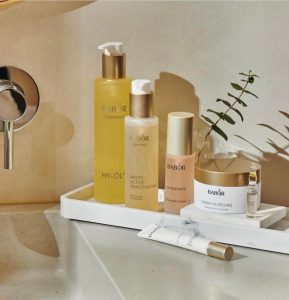 Babor skincare was founded in 1956 by chemist Dr. Michael Babor with the development of their now-famous, and ever-popular HY-OIL cleanser. This skincare product laid the foundation for countless future award-winning innovations in skincare and put the brand in the sights of pharmacist Dr. Leo Vossen. Dr. Vossen purchased the company, bringing it to Aachen, Germany, and turned Dr. Babor's innovation into a worldwide brand.
Today, Babor is still owned by the Vossen family. Dr. Martin Brablowitz (Chairman of the Board of Directors) and Isabel Bonacker (Brand Ambassador and Member of the Board of Directors) are both grandchildren of Dr. Vossen, making this a true family affair spanning over 60 years.
In addition to being a family-run business, Babor is also a proudly German company. All research, development, and production exclusively takes place in the company HQ in Aachen. Even today, as a worldwide brand, the company maintains a localized approach, ensuring "every product from the idea to the finished jar represents a promise of quality and stands for science, precision, and effect."
As we've found in numerous Babor reviews, this brand is committed to creating luxury skincare products that WORK. Reviewers rave about visible, noticeable results from using the range of skincare products, and the brand is confident that they have a solution for every skincare woe.
More about Babor
But it's not all about just making your skin look great… Babor is also committed to various good causes, so you can enjoy skincare that feels good and does good too. They're a 100% carbon neutral company and have partnered with multiple environmental charities and initiatives to help clean the seas and promote sustainable energy sources.
What's more, the brand makes a huge effort to ensure clean, green packaging wherever possible. And all products are free from microplastics or environmentally critical synthetic polymers.
Babor is also partnered with the Beauty Changes Lives non-profit to help fund BIPOC scholarships for students looking to pursue careers in professional beauty.
It was featured in American Salon, InStyle, Danai Wellness, and Business Wire and has a significant number of followers on Instagram and Facebook.
At first glance, it appears there's a lot to love about this brand… And we've not even considered the products yet!
Pros
Wide variety of skincare products to suit all skin types and problems.
Over 60 years of experience in high-quality skincare.
Family-run business.
Babor skincare reviews almost all state visible, positive results.
Environmentally-conscious company with a focus on sustainable practices, ingredients, packaging, and more.
Babor products are made from 98% natural, cruelty-free ingredients with a wide range of vegan products.
Free shipping on all orders plus 2 free samples with every purchase.
Cons
Luxury products come with a luxury price tag! This can make this brand unaffordable for some customers.
Some Babor skincare reviews mentioned the products caused breakouts or had no effect (this is to be expected, as no skin is the same and there cannot be a one-size-fits-all when it comes to skincare).
Some customers reported glass containers can be precarious.
Babor Skincare Products Review
In this section of our Babor skincare review, we're going to analyze some of the brand's best-selling products. We'll consider the ingredients and intended results, and compare these to Babor skincare reviews from real customers to find out whether the products are everything they promise to be.
Babor Enzyme Cleanser Review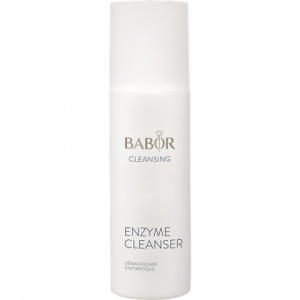 The Babor Enzyme Cleanser is summarized as "a fine-grained cleansing and exfoliating powder" and is supposedly suitable for all skin types.
At first glance, you'd certainly be forgiven for thinking this is a straightforward cleanser. However, the combination of Vitamin C and Water-Activated Enzymes produces a product that combines a cleansing and enzyme peel in one convenient product, so you can enjoy super-soft, vitalized, clear skin.
Based on the Babor skincare reviews on their own website, 97% of customers would recommend this product to a friend, and the product boasts plenty of 5-star reviews with customers calling it the "holy grail" of skincare.
The three negative reviews for this product include one individual who experienced breakouts after using it, one who received a half-full bottle, and another who found the powder complicated to use. Babor has responded in detail to the first two negative reviews.
Checking the reviews for this product on Amazon.com, we found similar, overwhelmingly positive results. The Babor Enzyme Cleanser has been rated an impressive 4.5-stars across 1,110 reviews, with the vast majority raving about the results they experienced from this "magic" cleanser. The few negative reviews tend to be regarding the high price of the product.
Babor Spas Body Lotion Review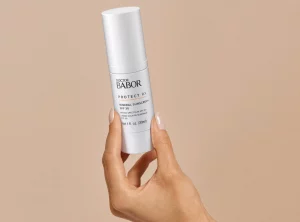 The Babor Spas Body Lotion range includes two main products: an Energizing Body Lotion and a Shaping Body Lotion.
The Energizing Lotion is marketed for people suffering from dry skin and promises to provide "hydration, radiance, and luminosity" with 97% natural ingredients and a "new invigorating fragrance" featuring rosemary, eucalyptus, and lavender to instantly refresh the senses.
According to the Babor website, 100% of reviewers would recommend this product to a friend, and all reviews are 4 or 5-stars.
The Shaping Lotion is also targeted toward dry skin and promises a "lightweight, fast-absorbing body location with precious natural ingredients." The "elegant fragrance" is composed of orange, mimosa, cedar, amber, and musk to indulge the senses "with every application."
Naturally, a body lotion can't actually help you lose weight or tone up, and the brand does emphasize the necessity of maintaining a healthy, balanced diet with plenty of exercise to "support the effectiveness of this product". But we're still intrigued…
According to the 'Key Ingredients' section, the product works by utilizing natural ingredients such as French cotton thistle to support the skin's protective barrier, while Babor's exclusive while service tree stem cell formula helps fortify the skin and produce a "radiantly healthy glow." The product also incorporates Glaucine, which is a highly active ingredient found in yellow poppy seeds, that helps support skin firmness and (with regular use) can reduce the appearance of cellulite.
We couldn't find any customer reviews on the Babor website for the Shaping Body Lotion. Checking Amazon (UK), we found this product boasts a respectable 4.5-stars across 117 reviews, with most customers stating how much they love the scent and how easily absorbed the product is.
Babor Eye Cream Review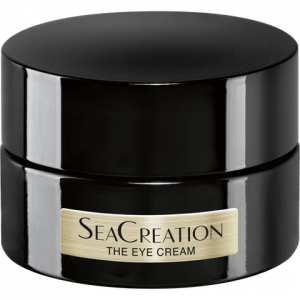 Simply referred to as "THE EYE CREAM", Babor SeaCreation Eye Cream claims to be a "luxurious anti-aging face cream for all skin types."
Inspired by "the depths of the seas", this cream utilizes various forms of algae to provide moisture and repair the skin barrier to prevent the skin from drying out. The product also incorporates Pearl Proteins for a "satiny skin feeling" that probably goes some way to justifying the huge price tag associated with this product!
Again, we couldn't find any skincare reviews for the Babor Eye Cream on their own website, but we did manage to find the product on Amazon (UK), where it scores 5-stars across 2 reviews.
Babor Hydra Plus Review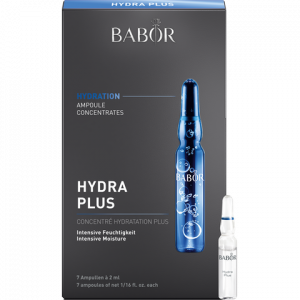 Babor Hydra Plus Ampoule Concentrates is a plant-based moisturizer that promises to deeply hydrate the skin and leave you with "a refreshed and visibly vitalized looking complexion."
According to the Consumer Trail Results shared on the Babor website, 100% of users stated their skin felt hydrated and their actual skin hydrations measured 25% higher after using the product for just one week!
The key ingredients for this moisturizer include hyaluronic acid, pentavitin, bio-glycerin, polymer moisturizer, pre-biotics, and probiotics. Furthermore, they are all working together to help fortify the skin "against environmental assault", "release continuous moisture to make skin hydrated, soft, and supple", restore, rebalance, and strengthen the skin.
87% of Babor customers claimed they would recommend Babor Hydra Plus to a friend, with positive reviews calling it "the perfect serum" and stating "everything is great about this product."
In a small number of negative reviews, we noted that the serum may irritate sensitive skin and that the glass ampoules the products come in can snap and cause sharp glass edges. We did notice the Babor customer support team has been vigilant in responding to these reviews with plenty of information to help customers find more appropriate products and/or understand the choices the brand made.
Babor Oil Cleanser Review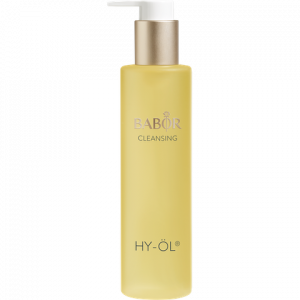 The Babor Oil Cleanser, HY-OL, was the original product Dr. Babor founded this company with, and effectively revolutionized the beauty industry more than 60 years ago!
Described as "a hydrophilic cleansing oil for all skin types," HY-OL combines the natural cleaning powers of oil and water to create a "unique 2-step, deep-action cleanser." The product promises to promote skin vitality while cleaning the skin without leaving it feeling tight or uncomfortable for a "clean, soft, and smooth" result.
According to the website, 98% of customers would recommend Babor Oil Cleanser to friends. Customers call it their "go-to cleanser" and love the "luxurious" feel on their skin after use. Almost all reviewers mentioned being able to see and feel results after using HY-OL, although a couple of more negative reviews suggest there has been a change in the formula, making the product less effective than it used to be.
Never ones to just check the company website reviews, we also checked this Babor Oil Cleanser on Amazon, and are pleased to report here it scores an impressive 4.6-stars across 1,023 reviews. Almost all reviewers commented on how effective the oil is for producing "clean, soft skin" with noticeable results.
Babor Skincare Reviews from Customers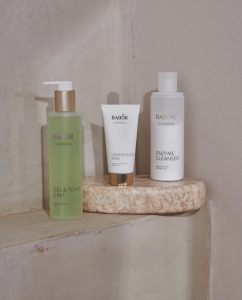 Throughout our research of this brand, we kept being exposed to overwhelmingly positive Babor skincare reviews… Not just on their own website, but on independent retailers such as Amazon, which gives us more confidence that the reviews are genuine, and not filtered or paid for by the company (which does happen, unfortunately).
Across the Babor products range, we've found hundreds if not thousands of 4-and-5-star reviews raving about the effectiveness of the product and claiming the various Babor products do, in fact, live up to the promises being made.
Popular Alternatives to Babor
The very few negative Babor reviews tend to be from individuals who haven't experienced the same results or have suffered some irritation from the products. While frustrating, this is to be expected with any skincare brand, as skincare can never be one-size-fits-all. However, we did notice Babor customer support reaching out to negative comments (without deleting the comments) to provide more assistance – showing genuine care for their customers and a dedication to helping you find the perfect skincare for your needs.
Sign Up for Babor
Customers who want to make the most out of their Babor skincare shopping can do so by signing up for an account via their website. You simply need to enter your name, email address, and a password and you'll receive:
Safe and convenient online shopping
Free shipping on all orders
Free gifts with all orders
Certified safety and buyer protection
You may also want to sign up for Babor Emails for 15% off your first order.
Where to Buy Babor
All Babor products are available via their website, and they also offer their products for sale via various Babor Spas and Salons, which you can search using their handy locator tool.
Some Babor products are also available in various stockists, including:
Amazon
Look Fantastic
Beauty Sense
Skinstore
Cosmetics Now
All Beauty
TSC
We're still waiting for a Babor-Sephora partnership, but if this brand continues increasing in popularity the way we expect it to, we can't imagine this is too far off the cards!
Babor Shipping and Return Policy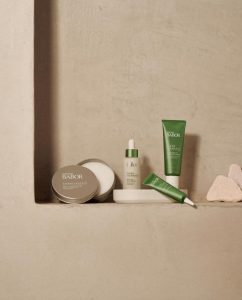 Babor offers free standard shipping on all orders. Shipping to the Continental US should take an estimated 4-8 days, with slightly longer for shipments to Alaska or Hawaii. The brand asks customers to be aware that some shipping delays can occur during busy periods such as holidays.
If you can't wait that long, Babor also offers Expedited shipping for $14.95. This should get your order to you within 2-3 business days after your order has been placed.
In addition to their relatively generous shipping policies, Babor will accept returns for refund or exchange on retail products within 14 days of the delivery date. Products must be returned unopened and in a sellable condition for a full refund. Gently used products can be exchanged for another item of similar value.
The customer is responsible for return shipping costs, and gift certificates or gift cards cannot be refunded.
Babor Promotions & Discounts
Babor offers a 15%-off discount for new customers who subscribe to their mailing list. Shoppers will also be able to enjoy a free gift with every purchase.
It can be worthwhile keeping an eye on Babor's social media pages for sales and other promotions, and you can often find Babor coupons online.
Contact Babor
Babor is committed to customer support and offers multiple ways to get in touch (including a text line!).
For US customers, you can contact the brand's US Headquarters using one (or more) of the following:
Telephone: +1-800-333-4055
Live Chat or Video Chat
Text: +1-831-265-5836
Email: [email protected]
Mail: Babor Cosmetics America Corp., 2980 NE 207th St, Ste 402, Aventura, FL 33180
Babor Skincare Reviews: Editors' Verdict
The luxury skincare market is an incredibly competitive one, with a HUGE number of companies trying to prove their skincare is worth the high price tags associated. And in all this noise, it can be tricky to pick out the best from the overpriced.
Based on the Babor skincare reviews we've found on multiple websites and independent review sites, customers are overwhelmingly impressed by the results of Babor skincare products, and regularly claim they can see/feel the promised effects.
What's nice is that we didn't just see these "would recommend" reports on Babor's own website. The reviews were relatively consistent throughout independent review sites and stockists. Making this a reliable result.
Obviously, the high price tags of some of these products are a bit of a barrier. But when you're paying for products that actually work and offer this brand's level of commitment to customer service, it's all a bit less painful.
What's more, the brand uses environmentally friendly, sustainable, and mostly vegan ingredients, all made in their own lab. They're 100% carbon neutral and actively support charities and initiatives to clean up our oceans and planet at large, as well as supporting other good causes… Something we really like to see from our recommended brands!
So, in conclusion, how can we not recommend Babor? The products do what they say they do, they provide excellent customer support, they look after the planet, and they work hard to be a force for good… Plus, free shipping and sample gifts with every purchase certainly don't hurt!
Are you looking for other beauty brands to fill up your shelf? Check out our reviews of SACHEU, Dr Dennis Gross, Capri Blue, and H2O Plus.