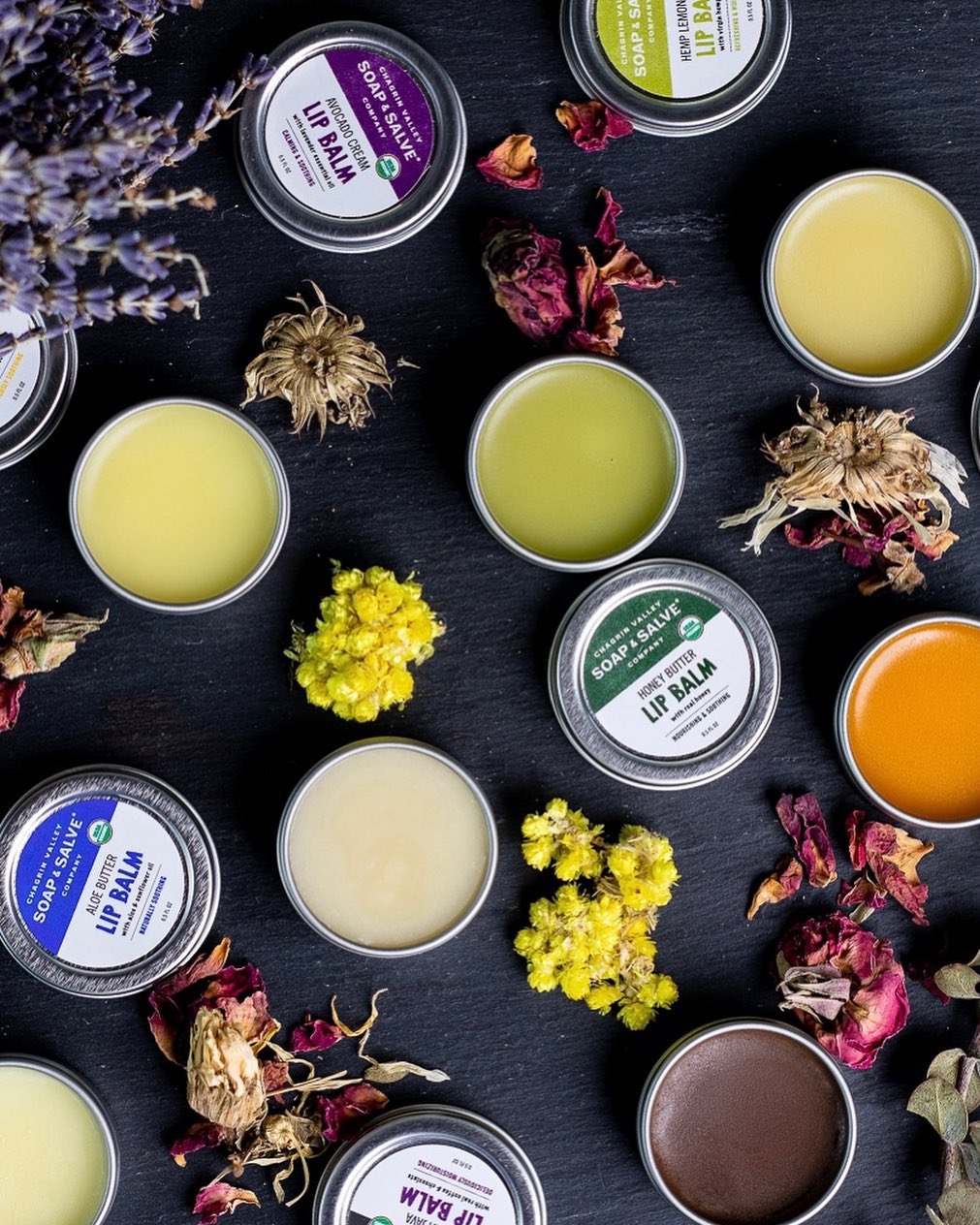 Nothing beats a refreshing bath with natural soap, especially if made with the best ingredients. Chagrin Valley Soap Co. offers a variety of soaps and salves made from all-natural ingredients that are great for your skin, body, and hair and smell amazing. All their recipes are created and manufactured in their Solon, Ohio-based facility. This Chagrin Valley review will look into different aspects of the company, including its best-selling products, customer ratings, shipping and return policies, and discounts; this will help you decide if the brand's skin and hair care products are worth the buy.
About Chagrin Valley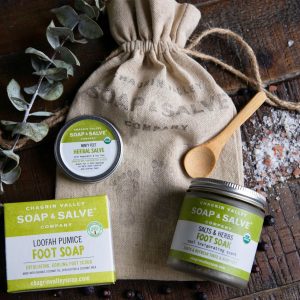 The Chagrin Valley Soap company is committed to providing high-quality, natural soaps made with love and care. The company offers a variety of scents, including lavender, rosemary mint, lemon verbena, and many more. They also sell gift sets for anyone who enjoys receiving a thoughtful treat each month. 
The brand's handcrafted soaps are available in several shapes and sizes, so there's something for everyone. The company has been making handcrafted soap since 2001. They produce their products in small batches using only the highest quality ingredients. 
Their handmade soaps are made from vegetable oils, such as olive oil, coconut oil, and palm and soybean oil, which are naturally rich in vitamins A & E. This makes them extremely moisturizing for your skin. They do not use animal fats or harsh chemicals in the products, so they are suitable for vegans and those with sensitive skin or allergies.
The company also offers a variety of other products such as lotions, lip balms, and body kinds of butter that are all made with natural ingredients. These products help keep your skin looking its best while leaving you feeling refreshed after each use.
Pros
The company offers a wide variety of cruelty-free products for kids, women, men

The brand's products contain only natural ingredients

The company offers sample products for customers to try out

They offer promotions and discounts to their customers

They use minimal packaging and ship worldwide

100 percent USDA Certified Organic
Cons
Some products are not vegan, and they contain beeswax, eggs, honey, yogurt, or goat milk

They do not offer 24/7 customer support

The company does not accept returns
Chagrin Valley Products Review
Chagrin Valley is a company committed to creating products made with the finest ingredients and treating its customers and employees like family. The best way to experience the difference between Chagrin Valley Soaps and other products is through your senses: touch, smell, and sight. But before you try them out, let's look at some of their bestsellers.
Chagrin Valley Shampoo Bar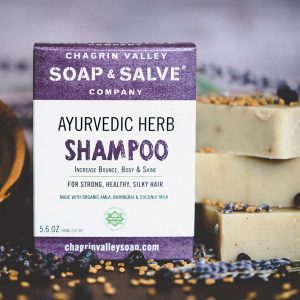 Chagrin Valley's Shampoo Bar is a great replacement for your regular shampoo. It provides a rich lather and leaves your hair feeling soft and silky. This product uses only natural ingredients like olive oil, coconut oil, and shea butter. It is also free of sulfates, parabens, gluten, phthalates, propylene glycol, and artificial colors. 
The shampoo bar has a light fragrance that is pleasant but not overpowering. Our Chagrin Valley review found that this product works well on long curly hair without weighing it down or making it feel greasy. 
This Chagrin Valley Soap and Salve review discovered that the only drawback is you'll have to use more water than normal because you need to wet your hair before applying the product (otherwise, it won't lather up). The shampoo bar comes in several scents, including lavender vanilla bean, rosemary mint, and lemongrass mint.
To use the Chagrin Valley Shampoo Bar, rub it between your hands, apply it directly onto your scalp, and work down through your hair's length. The full shampoo bar goes for $9.95. 
Chagrin Valley Soap & Salve Coconut Milk Shampoo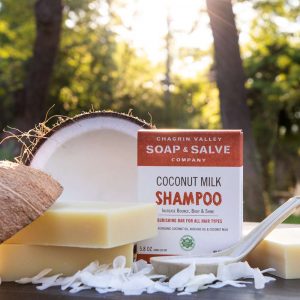 Designed for use on both hair and body, Chagrin Valley Soap & Salve coconut milk shampoo is ideal for traveling. It's even safe for color-treated hair. The product is 100% vegan, made with only natural ingredients, and certified cruelty-free. 
The coconut milk shampoo is free from sulfates, parabens, or other harmful chemicals. The shampoo bar will lather up just like regular shampoo would, but then it will rinse easily out of your hair, so you won't have any residue left behind after rinsing it away. 
This shampoo bar is formulated specifically to cleanse dry or damaged hair, but other varieties are available if it doesn't suit your needs. You can cleanse your hair with this coconut milk shampoo for $9.50.
Chagrin Valley Natural Soap Adzuki Bean Complexion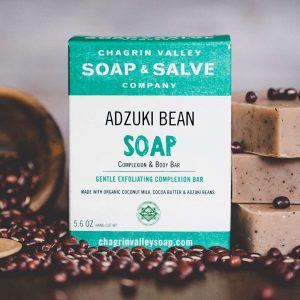 Chagrin Valley Soap is a 100% natural soap made with pure botanicals and no chemicals. The soaps are rich in vitamins, minerals, and antioxidants; they have been used for centuries to nourish skin, heal ailments and cleanse the body. The handmade soaps are made from scratch on their farm in Ohio. No artificial scents or colors are added to the soaps; only pure essential oils for fragrance are used.
Chagrin Valley Natural Soap Adzuki Bean Complexion is a gentle soap made from adzuki beans and organic oils. It contains no animal products. This soap is perfect for sensitive skin as it does not contain lye or sodium hydroxide (lye). The addition of glycerin helps keep your skin moisturized.
You can use this Chagrin Valley soap as a facial, body, or shaving bar. It is naturally rich in vitamins A & E and antioxidants that help fight free radicals that can damage your skin cells and cause premature aging. This soap is also gentle enough for babies and those with sensitive skin. You can get the full bar of the natural adzuki bean soap for $9.50. The sample bar needs only $3.25.
Chagrin Valley Whipped Squalane Face & Eye Cream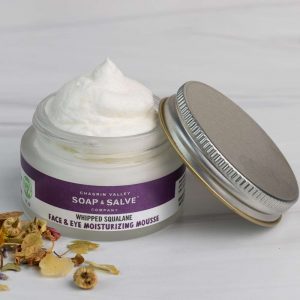 Chagrin Valley Whipped Squalane Face & Eye Cream is an ultra-moisturizing facial moisturizer that protects sensitive skin against sun damage while providing long-lasting moisture without clogging your pores or irritating sensitive skin. Squalane oil has been clinically proven to reduce wrinkles by up to 50% while improving elasticity and firmness by up to 30% after just two weeks of use.
Chagrin Valley Whipped Squalane Face & Eye Cream is a moisturizing cream that has been formulated to treat dry skin problems, such as wrinkles, fine lines, and dry patches, by adding moisture back into your skin. The cream contains squalane derived from olive oil, vitamin E, and essential fatty acids, which will help protect your skin against harmful UV rays from the sun. For only $15, you can use this product to ensure you have healthy and nourished skin.
After Shave Balm: Lemon Lime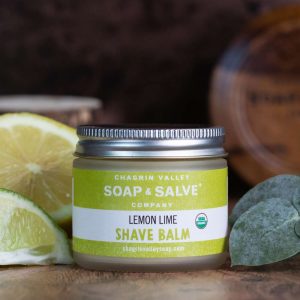 Lemon Lime is a soothing aftershave lotion that helps soothe minor cuts, burns, or scrapes on your face or body after shaving with a razor blade or electric shaver. This product also helps moisturize your skin to prevent further irritation from shaving.
The product was created for men who want to treat their skin gently after shaving; this aftershave balm moisturizes and heals your skin while leaving it feeling soft and smooth. 
The scent is a light citrus blend of lemon and lime that will leave your skin smelling great. Available at $13.75, the company uses only all-natural ingredients in this aftershave balm, so you can feel confident knowing that what you're using on your face is safe and healthy.
Some of the ingredients you'll find in this product include organic aloe leaf juice, organic coconut oil, and beeswax made by hand in small batches. 
Chagrin Valley Reviews from Customers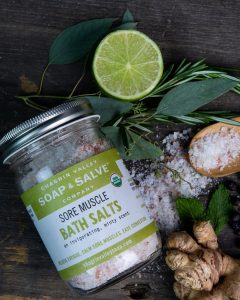 You're probably familiar with natural soap when reading our Chagrin Valley review. You undoubtedly learned that some brands weren't as natural as they claimed, so you're probably here to see if this one is. We checked several websites to see what customers had to say about the brand. Chagrin Valley Soap and Salve reviews show that most customers love these products because they leave their skin and hair soft and smooth.
We gathered feedback from Chagrin Valley product users on the brand's website. Below are a few ratings from the brand's top sellers list:
Their soap scored 4.8/5 stars from 17 reviews

4.6/5 stars for Whipped Cocoa Butter Body Cream 

4.7/5 rating for their Ayurvedic Herb Shampoo Bar 

Total Review score: 4.9/5 stars, 370 reviews
We wanted to see how effective their Whipped Squalane Face & Eye Cream is. And we found that most customers said that it's effective, with one reviewer stating that they have tried several creams, but Chagrin Valley's cream produced the best results for their skin. Other reviews indicated that the cream hydrates well and leaves the skin incredibly soft. 
We visited Yelp to check the feedback that people left after using Chagrin Valley's products. Most buyers rated the brand 4.5 stars out of 5 stars and raved about the purity of its products. 
Popular Alternatives to Chagrin Valley
Further customer reviews
One customer stated that this is her favorite body care line as it is organic and natural, with no unpronounceable components. She also liked that they offer vegan options. The customer continued saying that the Salve product line has been the most useful to her. Overall, most of the reviews on Yelp were good, with many long reviews praising the store's products. 
On MakeupAlley, the brand scored 4.6/5 stars out of 68 reviews. A 5-star reviewer praised the Butter Conditioner Bar and said it lathers well and left hair untangled and hydrated. 
These reviews show the importance of quality and ingredient mix. Natural shampoos and conditioners sometimes lack suds and results, so it's wonderful to hear this brand's bar excels. Chagrin Valley Soaps and Salves are natural. Nobody was hiding behind the misleading language. Customers like that they can trust the organization to produce healthy products.
However, we found a couple of negative Chagrin Valley reviews. Most of the customers complained that some of their products are not vegan. Others complained that they do not offer returns. 
Sign Up for Chagrin Valley
If you want to be part of the Chagrin Valley family, visit the brand's website and create an account. You will have to provide your basic details during the registration process, including your name and email address. 
Once you have provided all the required details, hit the Register Account button. Chagrin Valley will send you a confirmation email. 
Once your Chagrin Valley Soap & Salve account has been activated, you can log in and track and view current orders, save shipping information, and create wishlists. 
Where to Buy
You may purchase a wide range of Chagrin Valley products on the brand's website ChagrinValleySoapandSalve.com.
Alliteratively, you can visit their Euclid Avenue store location in Cleveland, OH. You can also find their products on Amazon and Whole Foods. However, we recommend customers buy their products from their website, as this allows you to enjoy the active discounts and promotions the brand offers.
Chagrin Valley Shipping and Return Policy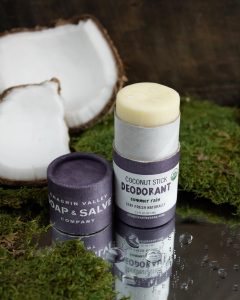 Shipping:
This beauty brand uses USPS as its shipping provider for consumers in the United States, ensuring that bare minimal packaging is used. 
If the weight of your product is less than one pound, you can ship it using First Class Mail, which will take roughly two to three days longer to arrive than Priority Mail, but it will be much cheaper.
First Class Mail isn't available during the summer months because of the risk of things melting in transit. Priority orders will also typically arrive within two to three business days, and orders mailed as First Class will reach their destination in 4 to 5 business days.
Depending on your location, First Class shipping might cost anywhere from $5 to $8. 
Return Policy:
If you're not satisfied with your purchase or there's a problem with your order, contact Chagrin Valley, and they'll do their best to make things right. For sanitary reasons, you cannot return their soap once it leaves the company's warehouse.
If you are considering buying a full-sized but not sure, sample sizes are available for most of its products.
Chagrin Valley Promotions & Discounts
The brand has several promo codes that users can take advantage of to save money. You have to identify what works for you and what does not. Also, to enjoy their discounts, you have to sign up for the brand's newsletter and be part of a loyal member. You can also follow them on their social media pages.
If you join the program, you'll receive Chagrin Valley coupons, discounts, and information about new products before anybody else.
Contact Chagrin Valley
Is there anything else you'd like to know about Chagrin Valley that we have not covered in this review, reach out to the Chagrin Valley customers support team using any of the following methods:
Phone number: (440) 248-7627.

Use the message form on their site

Send a direct message to any of their social media pages
Chagrin Valley Review: Editor's Verdict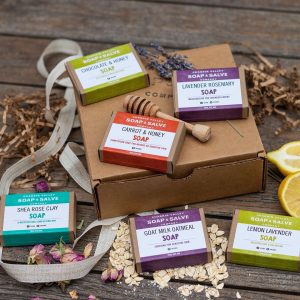 Chagrin Valley is the place to go if you want a company that offers healthy and cruelty-free skin, hair, and body care products. Despite the time in the industry, the business has progressed through the ranks by being trustworthy and ethical. Their use of quality ingredients in their manufacturing process has made many people praise their products. 
This Chagrin Valley review concludes by saying that the brand's products are worth adding to your daily skincare routine. Just like any other skin or hair product, what works for other customers might not work for you; identify your skin type and what will work for you before making any purchases.
Still looking for natural products that are good for your skin? Check out our reviews of Apostrophe, Ahava, Laurel Cosmetics, and Alyaka.
Chagrin Valley FAQ
Are Chagrin Valley products and ingredients USDA certified organic?
Yes. All Chagrin Valley product ingredients are USDA-certified organic. The USDA National Organic Program (NOP) sets national standards for the production of organic foods and prohibits the use of persistent toxic pesticides and chemical fertilizers.
Are Chagrins' Valley natural skincare products 100% vegan?
Most Chagrin Valley Natural Skin Care products are vegan. But some are not vegan, as they are made with yogurt, milk, eggs, honey, or beeswax. However, their products contain natural, simple, and organic ingredients.
Are Chagrin Valley products and their ingredients cruelty-free?
Chagrin Valley's natural skincare products and ingredients are cruelty-free, meaning they are never tested on animals and don't use ingredients tested on animals. Leaping Bunny has certified the company as cruelty-free.
Do Chagrin Valley natural skincare products contain GMOs?
The Chagrin Valley natural skincare products do not contain any genetically modified organisms. The Chagrin Valley company is very careful to ensure the materials used are free of genetically modified materials. Handcrafted in small batches, these products are made with the finest ingredients available and offer a high-quality product at an affordable price.
Is there an expiration date on my Chagrin Valley natural skincare product?
The Chagrin Valley line of natural skin care products has a shelf life depending on the product. Read the expiry date on each product you buy to know how long you can use it once it is open. You should use their products within six months of purchase except for their soap.