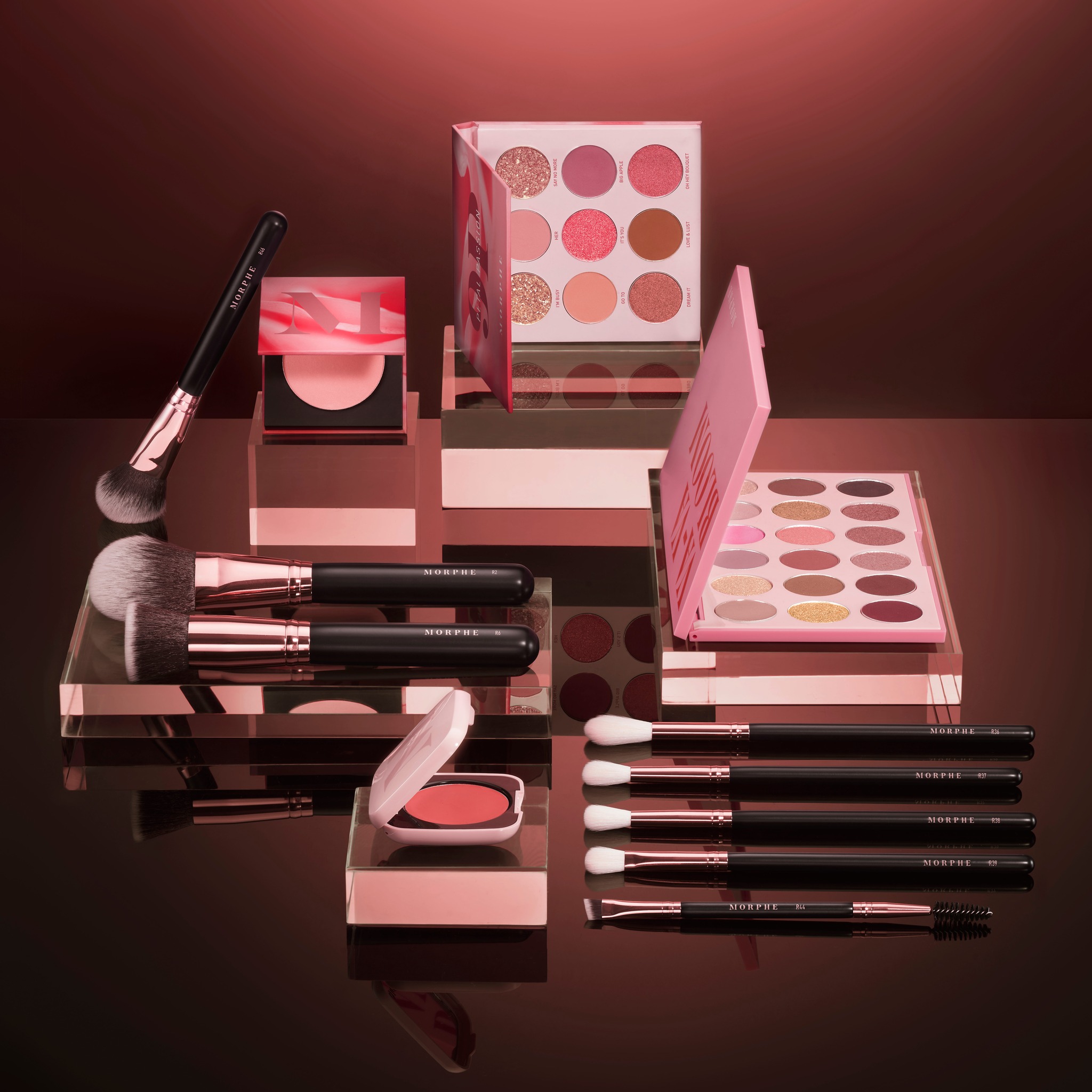 Once upon a time, Morphe used to be most people's favorite brand when it came to brushes. The brand produces quality products while keeping its prices very cheap. But since then, Morphe has expanded and is now selling everything from face makeup to skincare and even body products. In our extensive Morphe Brushes review, we'll get into products review as well as what customers have to say. 
Is Morphe still a good brand? Are their products as good as they once were when the beauty community would have so many videos of them? Don't worry, we'll cover all of this and more. Just keep on reading our unbiased Morphe Brushes review. 
About Morphe Brushes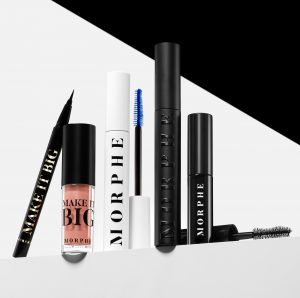 Morphe was founded in 2008 by Chris & Linda Tawil. Their goal was always to 'offer killer makeup that wouldn't kill your wallet'. It's safe to say they have achieved this and Morphe is still considered one of the reliable and affordable brands as far as makeup and even tools go. 
The co-founders explained how they started the brand by going to trade show businesses across the US and selling their brushes. The hard work paid off as with all the traveling they soon got to know more and more makeup artists and beauty pros who wanted to buy their products. 
But they did not stop at brushes. Back then the market was lacking big eyeshadow palettes that didn't cost too much. That's how Morphe introduced their famous 35 color eyeshadow palettes which truly changed the game for the brand. 
Throughout the years more and more products were introduced as well as collaborations with makeup artists and influencers. Morphe is well known and respected today, despite some controversy on the internet. We still believe in them and want to show you what products they have and whether it's worth the money or not. 
Pros
Quality makeup, skincare, and tools at affordable prices

Free shipping over $45

30 days return policy

Available to purchase products with Afterpay

Products can be tested and purchased in-store

Returns are also available in-store
Cons
Some customers complain of the shipping
Morphe Products Review
When you go on the Morphe website you do not just see brushes anymore. As we know, they have expanded to makeup, skincare, and other types of tools. In this Morphe review, we'll look at some of their brush sets as well as famous collaboration palettes, like the Jaclyn Hill one. 
Morphe Make Up Brushes Collection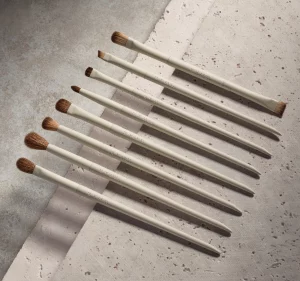 Are you starting out as a makeup artist? Or you're just simply wanting to test your skills and get better over time? Let us help you choose the right tools with this Morphe brush set review. There are a number of sets you can choose one. For example, Morphe did a collab with a famous makeup artist called Ariel. He is the makeup artist of Kylie. 
The Morphe x Ariel signature eyes brush set retails for $48. It has a total of 8 pieces in the kit, some with natural bristles and others with synthetic ones. In case you need even more pieces, get the full kit for $98 which consists of 12 pieces of the face and eye Morphe makeup brushes. 
Another great set to have is the Rose Away 6- piece travel brush set. It has a value of $72 however on the website you can get it for $28. The set features a sturdy traveling case, and brushes such as buffer, crease, oval shadow, concealer, or blending brush. You also get an angled contour and blush brush. All you need is a beauty sponge and your makeup and you're good to travel. 
Morphe Eyeliner Brush Review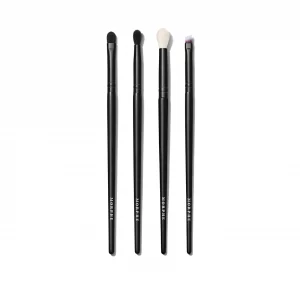 We all love a good cat eye, but finding the right brush for it might be difficult. Or finding the right brush for your eyebrows that creates hair-like strokes is also challenging at times. In our Morphe eyeliner brush review, we have found the perfect tools for your needs. 
The M158 angle liner and spoolie brush will help you achieve the best-looking brows. It only costs $6. As far as eyeliner, the M250-0 detail liner eyeliner brush can help you with a sharp cate eye and it's only $5. You cannot go wrong with these prices! 
There are a few sets to consider. The Eye Got This brush set has 4 brushes in total and it cost $12. In the kit, you'll receive an oval shadow brush, a pro firm blending brush, a tapered mini blender brush as well as an angled liner brush. With this set you can create so many different eye looks for so many different occasions. 
Morphe Face Brushes Review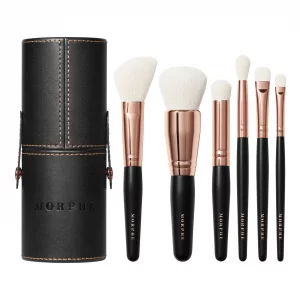 Let's talk about Morphe foundation brushes. Although since the Beauty Blender more people prefer using the sponge with foundation, however, many of the products can get soaked up quickly with a sponge. This is where a brush comes in handy. Morphe has a classic foundation brush called the M6 flat buffer foundation brush. This only costs $15 and it works well with products that are a bit runny. 
In case you still prefer to use a sponge too, for just $18 Morphe sells the Filter Effect brush & sponge duo. You can apply your foundation with the Microfiber beauty sponge and then just blend it out with the foundation brush which also works well with bronzing products. We also wrote a comparison of Morphe Brushes vs BH Cosmetics!
Morphe Jaclyn Hill Brushes Review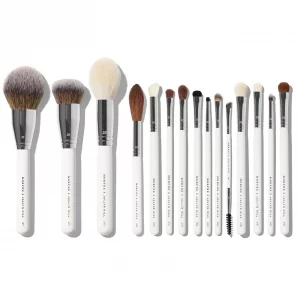 Jaclyn Hill is an OG on Youtube and she has been collaborating with Morphe for years now. It was only natural she brought out some makeup brushes with them. And we wanted to give our opinion in a Morphe Jaclyn Hill brushes review. The set is called 'The Master Remi Collection'. Thankfully this is not sold out, so you can get your hands on it!
The set costs $99 and it has 15 brushes for both face and the eyes. These brushes include the following:
Sweeping beauty brush

Undercover lover brush

Powder player brush

Best light brush

Know your angles brush

Shadow hustle brush

Blending boss brush

Mighty define brush

Epic eyeliner brush

Cover story brush

Through thick & thin brush

Slightly shady brush

Nice & Precise brush

Detail Obsessed brush

Fo'Chisel brush
They got really creative with the names! You can do a full face with these tools. They are beautiful, quality, and have a great value. If you already own any of her palettes too, then it's the perfect combination. It will look beautiful on your vanity!
You do not have to buy them in a set. In case you wish to purchase the brushes individually you can do so. Be aware as some of them are already out of stock. But if you're applying makeup on a regular basis then investing a little less than $100 in 15 brushes is a good idea! 
Morphe Eyeshadow Palettes Review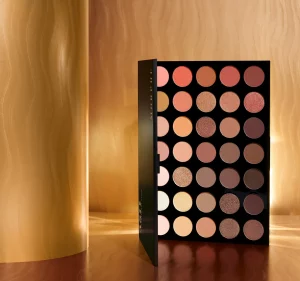 Now that you have a way to figure out which brushes to get, it's time to choose your palette. Morphe is probably the one signature brand that is famous for its 35 eyeshadow palettes. They come in all different shades and tones. 
One of the most famous ones is the 35 Supernatural glow artistry palette. You get 35 special shades both mattes and shimmers in one big palette. And the best part, it retails for $26, making one eyeshadow cost $0.74. 
The most recent collaboration palette Morphe did was a Lucky Charms-themed one. This is a colorful palette with 18 shades in total. These shades represent the colors of the cereal. There are some pinks, reds, greens, blues, and even some cool shimmers in it. 
Other Morphe collabs include Jaclyn Hill again. She has quite a few palettes available which are bestsellers. Some are still in stock on the website or available in one of your local Morphe stores. The most famous one is the first original palette, which is the same as their signature 35 shadow one. It has over 2000 reviews and they are well above 4.5 stars. They both include mattes and shimmers as well as the darkest black color and browns to blend out your shadows like a pro! 
Morphe Bath & Body Review
Lastly, we have some of the bath & body products from Morphe. The brand is known to sell other companies products in their stores, however, there's a limited number of stuff they advertise on the website.
Within this category, Morphe sells Frank Body, Iconic London, and Playa products. But they do have two products which are their own. The Faux Show sunless tanning face and body drops. This retails for $18. It's supposed to help you get a sunkissed glow with these aloe leaf juice drips. It's streak-free and easy to apply. You should mix the drops in with your moisturizer or serum and apply it evenly throughout your body.
It doesn't have many reviews, out of 5 reviews the product received 2 stars. If this one doesn't work out for you, the Iconic London Illuminating products should. Although these are not self-tanners, they just add a beautiful glow to your body. Whether you're tanner or not, you can still use it. 
Who knows, Morphe might just come out with other bath and body products in the future, but so far this is all they have. 
Morphe Brushes Review from Customers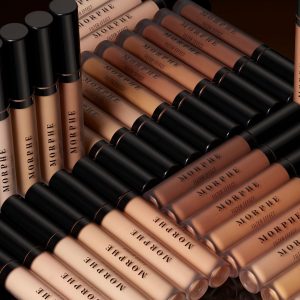 Our Morphe Brushes reviews would not be complete without checking some customer reviews. The website already has customer reviews under each product. The overall reviews of the brushes would be around 4.5/5 stars. 
For example, the Jaclyn Hill master brush set received 4.9 stars from 93 ratings. Makeup by Ariel brush set collection also received 4.9 stars from 121 customers. These are all great numbers and we already know that Morphe delivers quality when it comes to brushes and tools.
What about the palettes? Their Artistry palettes mostly have the same amount of high reviews. While researching the website, we couldn't spot any under 4-star reviews. But let's check a few other websites for more honest reviews.
We stopped to check Influenster. There are over 300k reviews of nearly 700 products on Influenster. The downside is that we cannot get an overall rating of the brand itself, however, this is a perfect place for product reviews. It is no wonder that here as well the 35 shadow palettes received nearly 5-star reviews from thousands of customers. 
Popular Alternatives to Morphe
Further customer reviews
Some of them said about the Jaclyn Hill 35 eyeshadow palette:
'"I love this palette because of the color story and the amount of shades. And even though it is a big palette the packaging is sleek and can fit in my drawers. There are shades in this palette for every eye color and skin tone.
Or some reviews of the 7 piece brush set with travel case:
"Love my small compact set of brushes all the bristles are so silky smooth but leave a photo finish look once used for either foundation application or eyes. A tub to store them in Is really cute to."
Sadly, on Trustpilot, the reviews are not too great. Customers gave it 1.6 stars from 528 reviews in total. They mostly gave feedback on the brushes and their customer service. This one customer really had a bad experience right before Christmas:
'do not use they take your money bulid up the kids hopes and then say we havnt got it !!!! do not order !!!!customer service is rubbish
do not order find another brand'
The feedback on Trustpilot is mainly old, there aren't many recent ones. However, on Sitejabber it's pretty much the same. 52 reviews and 2.5 stars, customers definitely came on these platforms to complain about the brand. 
While their customer service might need to improve in some areas, the overall feedback of the brand is positive and the products do not fail. Considering their price range, it's worth trying them out. 
Sign Up for Morphe
Sign up for Morphe to track all of your orders. By giving them your email address you'll join the mailing list to get exclusive offers and discounts. Sometimes brands send you better offers via email than on social media, plus you are more likely to see the email. 
Just create a password along with your name and email and you're done. You can also join the Morphe Rewards program and earn points for signing up and for shopping. 
Where to Buy Morphe
Morphe is available all over the world. There are thousands of stores available and one might be next to you. Check out the Store Locator on the website to see if there are any Morphe stores next to you.
Alternatively, you can purchase the products from morphe.com. In the US they also sell at Ulta and BDirect Online Amazon Store.
In the UK you'll find the products in Boots, CultBeauty, Look Fantastic, and even Pretty Little Thing. Lastly, in Canada, it is available in Sephora while in Australia sells in Mecca. 
Morphe Shipping and Return Policy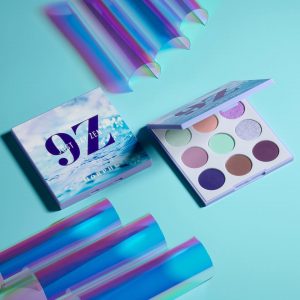 The good news is that Morphe ships out most of the products within 24 hours. But standard shipping can still take up to 7 business days, it just means that they send out their products quickly. They offer free domestic shipping over orders at $45. It is worth mentioning, that Morphe doesn't ship on  Saturdays, Sundays or US nationally observed holidays. 
Ultimately, there are three types of shipping:
Free standard on orders over $45 – a surcharge of $5.95 if orders are below this price 

2 – day delivery at $15.95

Express – next day delivery costing $25.95
You can order from the main website as an international buyer, however, if you're already in a country where Morphe is either available through a third-party website or in-store, then it's not worth the wait. 
The returns policy is standard. You can return the item up to 30 days after delivery. You can contact [email protected] in case you have ordered online. Otherwise, just simply return the item to a store and bring the receipt with you. 
It doesn't say anything about exchanges or whether you need to pay the shipping fee for the items you wish to return. 
Morphe Promotions & Discounts
You can get deals at Morphe all of the time. As you have seen from the product description there are some pretty good value brush sets as well as makeup on sale. If you want to find out about the latest sales, just hit the' Sale' category on the website. 
Besides items on sale, there's also a section for 'Promos & Offers'. For example, free microfiber brush with selected foundation. It's definitely worth checking this out in case you want to save some money. 
Contact Morphe
You can contact Morphe customer services in two ways: 
Morphe Brushes Review: Editors' Verdict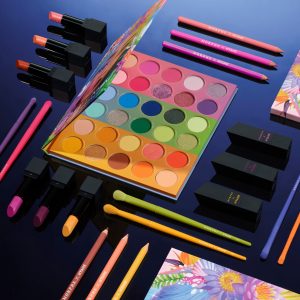 We finally reached our Morphe brushes review and are ready to give our verdict. So, do you still ask yourself 'are Morphe brushes good'? Yes, we do believe they are.
The reason why is simply because Morphe has been around for such a long time and they initially started the brand with the sole purpose of selling these tools. Surely they have expanded into the worldwide know brand they are today, however, they did not forget how to make quality and affordable makeup brushes. 
But it's not just the tools we are impressed with, the eyeshadow palettes have the best deals and they are versatile. There's one palette for everyone. It's up to you whether you choose to spend your coin on Morphe or other similar brands!
Check out our other reviews of Kylie Cosmetics, BH Cosmetics, TheBalm, and Makeup Geek.
Morphe FAQ
Are Morphe brushes synthetic?
Morphe brushes can be both synthetic and natural. To find out which one you are purchasing, simply visit the product description.
Is Morphe brushes vegan?
Morphe is not a 100% vegan brand, however, they have a large selection of vegan brushes. In case you wish to only purchase them, simply visit the 'Vegan brushes' section.
What are Morphe brushes made of?
Brushes are usually made of wire, nylon, polyester, or a combination of these materials. As Morphe has their vegan brushes, these are typically synthetic. The handle is either wood or plastic.
Are Morphe products cruelty-free?
Yes, Morphe is a cruelty-free brand through and through. They do not test on animals!
Are Morphe products gluten-free?
Morphe claims that they do not cater their products to be gluten-free, so you would have to check out the ingredients list if you wish to find out whether a specific product will work for you.
How do I know if my Morphe purchase is authentic?
By purchasing from an authorized seller. The stores are visible on the Morphe website as well as which websites and online retailers sell the products in different countries.