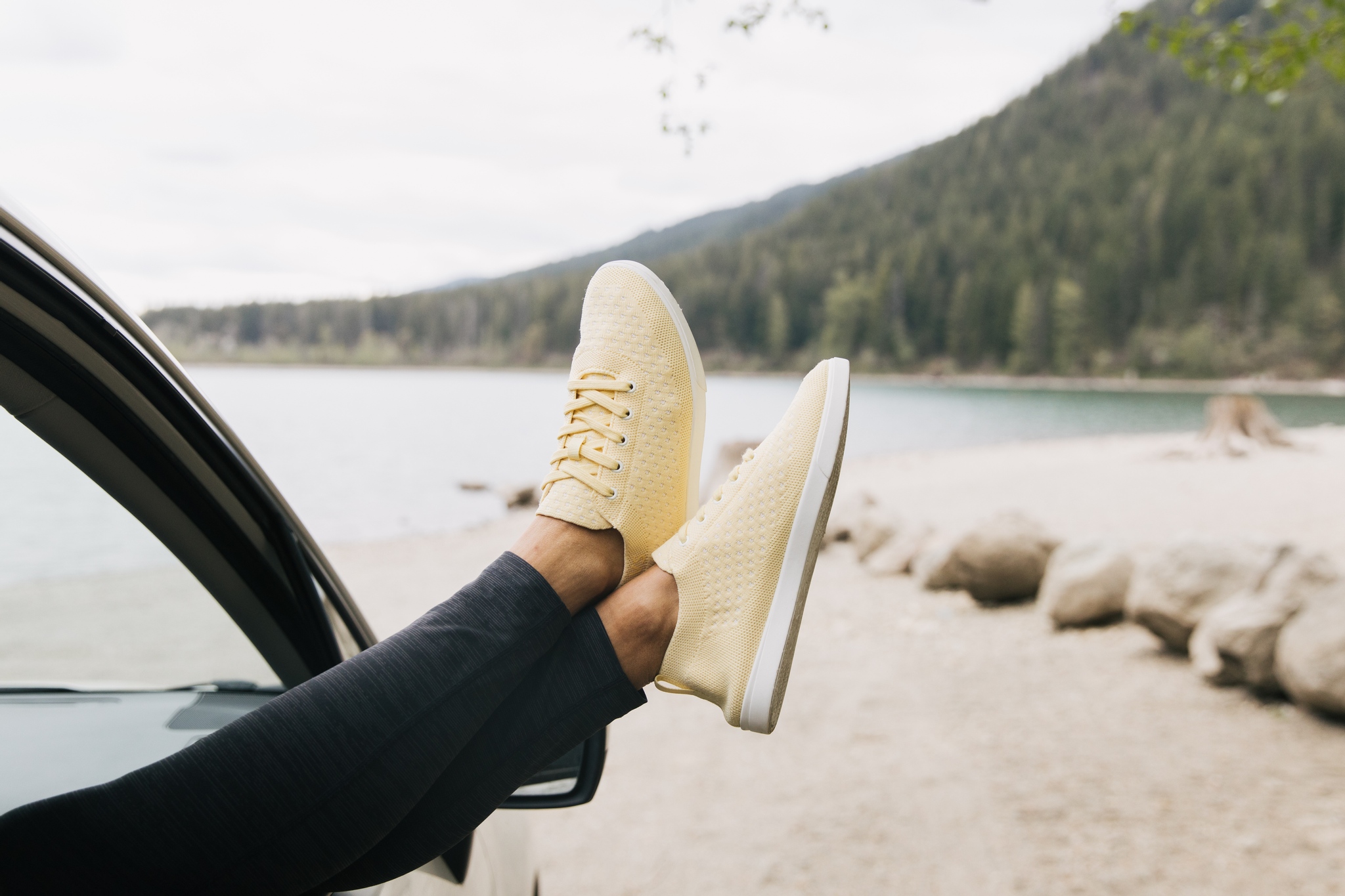 If you have ever wanted to combine style with sustainability, it might be worth exploring eco friendly shoe brands. With vegan leather, sustainable oceanic plastic, and upcycled plastic from the ocean gaining traction, many brands are working hard to save our plant, one small step at a time.
According to the experts, shoes and especially sneakers are a major culprit when it comes to environmental damage, with many brands using environmentally harmful materials like virgin plastic and petroleum. The carbon emissions are also huge with many large-scale factories contributing to global warming and pollution.
Happily, some brands are trying to make a difference. Here we explore ten sustainable, eco-friendly shoe brands and delve into how sustainable they really are.
If you want to do your little bit for the planet – step by step – you might give them a try!
10 Best Eco Friendly Shoe Brands
1. AllBirds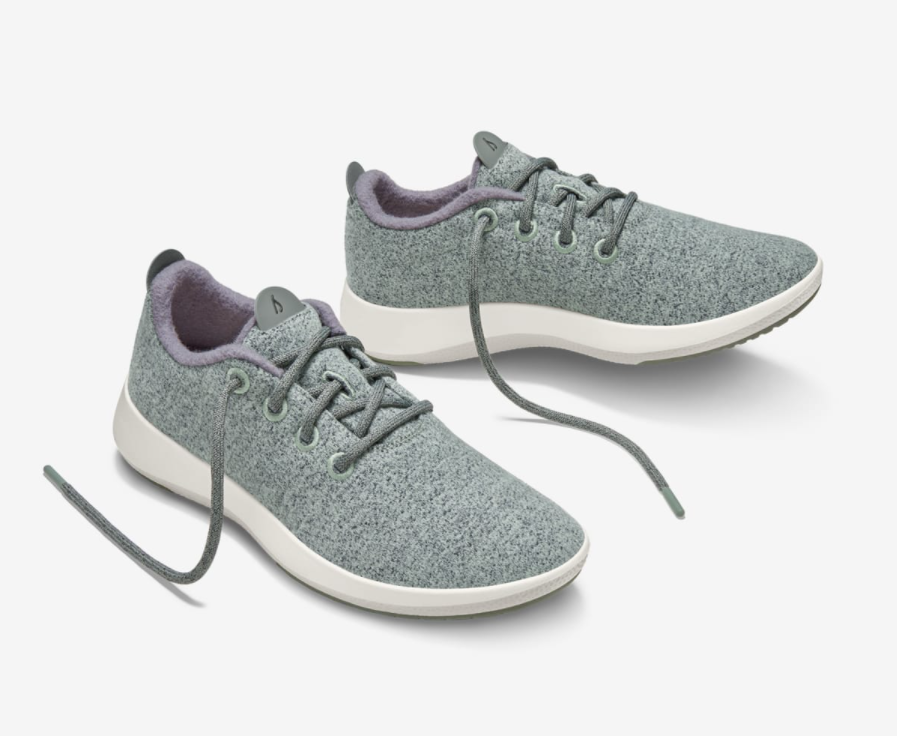 AllBirds are known for putting comfort first. So, if you happen to be on your feet all day and are looking for a super comfortable shoe design (with a stylish edge), they might be worth a shot.
The brand's sustainable sneakers have gained popularity, with many celebrities like Leonardo di Caprio and Jessica Alba sporting their brand. They are renowned for manufacturing "the most comfortable shoe in the world."
Whether you want to try the casual runners for low-impact exercise, the slip-on dasher design for a chilled workout session, or the simple loungers for daily activities and errands, the brand has it all. Their extensive selection of color varieties and styles is also notable, and their products enjoy fantastic customer ratings in terms of comfort and style.
In terms of being eco-friendly, the brand has a comprehensive sustainability profile, striving to minimize the impact of its shoes on the environment.
So, how do they do this? Their mission is to "make better things in a better way." AllBirds use sustainable materials like merino wool (a natural fiber) for the shoe itself and recycled plastic (usually in the form of water bottles) for their laces. They also use "tree fabric," known scientifically as Tencel lyocell. However, while originating from wood pulp, the material is chemically processed to transform it into a fiber, and thus, it isn't entirely natural.
They also have a few impressive sustainability goals, including a commitment to using accessible materials, limiting their use of materials sourced from endangered species, and not sourcing materials from any company that obtains materials by illegal foresting.
If you want to combine ultimate comfort with environmental sustainability (and have $100 or more to spend on sneakers), give them a try! You can also read our AllBirds review for more details!
2. Suavs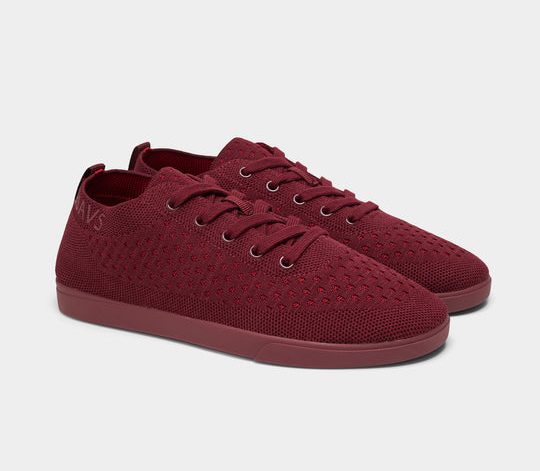 Suavs shoes are known for comfort, flexibility, and sustainability and can be paired with sporting apparel and cute casual looks. The brand makes modern, durable trainers for day-to-day wear and offers consumers a wide variety of unisex colors and designs. There is something for every style, with casual sneaker styles and others that resemble the classic converse shape.
For added comfort, consumers can also purchase specialized full-support insoles created by Suavs. These are super handy for anyone who is on their feet for hours on end but wants to do so with some style in mind.
In 2020 Suavs upped their green profile. Their digital knit fabric is amazingly made with recycled plastic, and one shoe uses about eight recycled bottles. They are also 100 % vegan (even with regards to the glue they use)! Added to this, they also have some pretty cool sustainability initiatives and donate any additional footwear to amazing charities like LifeWorks and Soles4Souls.
If you are all about the planet, saving the animals, and helping out those in need, check them out. Shoes range from $60 to $110.
3. Adidas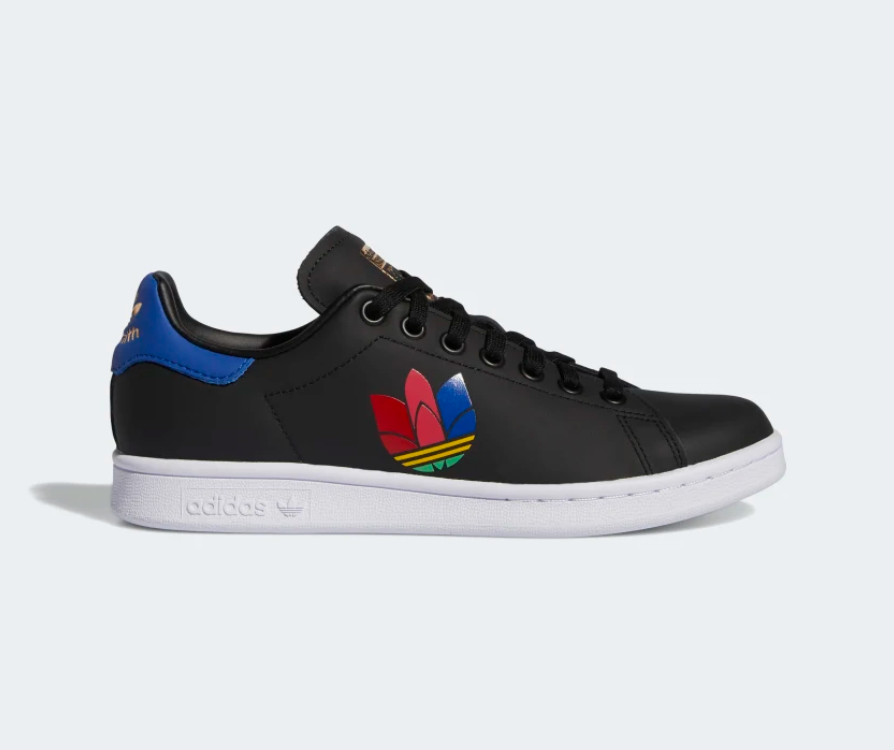 If you love the big brands like Adidas but are looking for more sustainable alternatives to their usual shoes, check out the Stan Smith Forever Sneaker. This innovative iteration follows the exact design of the original shoe (made popular in the 1970s) but is made with 100 % sustainable, PRIMEGREEN recycled materials.
The cloud-white palette is integrated with collegiate green, offering a minimalist and stylish aesthetic that pays tribute to the environmental efforts. However, there are loads of other Sam Smith designs available, sporting Disney characters and a variety of colors. Some of these are made of 50 % recycled materials, though.
The Forever design combines rubber waste with recycled polyester. By 2024, the brand wants to up its sustainability profile.
The Sam Smith Forever shoe is a must for those who love Adidas and the environment. Depending on the design and recycled TPR and PET bottles, they will set you back about $85 – $100.
According to 'Good on You,' the brand is pretty ahead of other top sporting brands when it comes to sustainability. If you love the big brands and care about the environment, they are one of the better ones.
4. Earth Shoes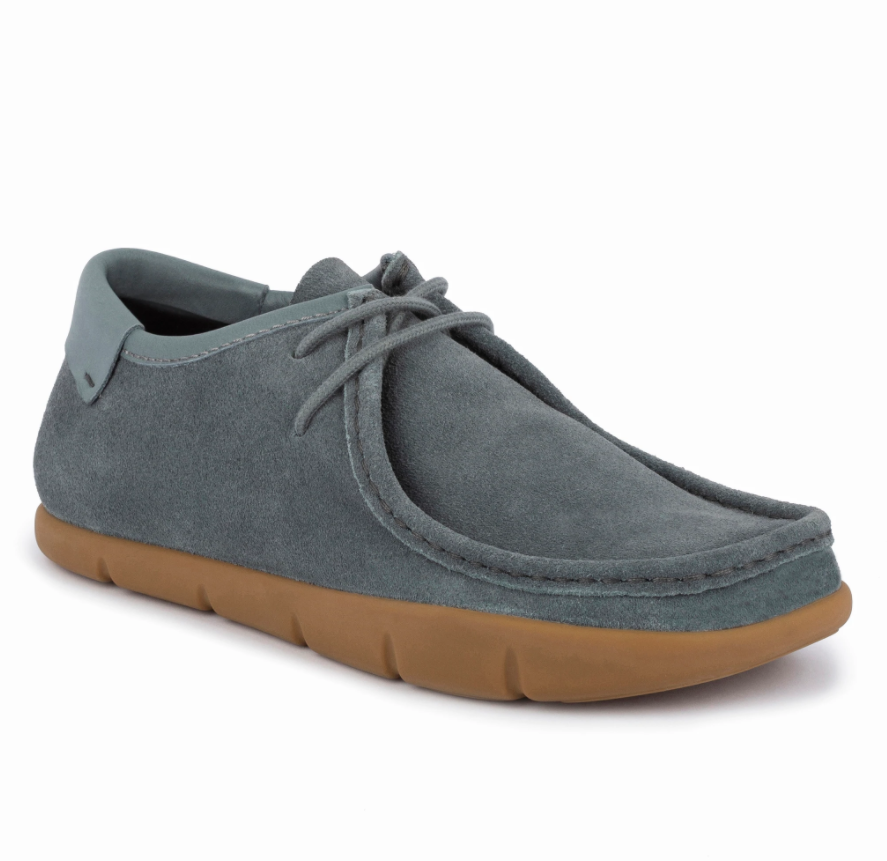 Earth Shoes strive to make shoes that are good for both humans and the planet. Some of the primary ways they do this are by using better materials, including natural rubber, rice husk, organic cotton, and recycled plastic bottles.
Earth Shoes have three different brands: Earth Origins, Earth Elements, and Kalso. Kalso is particularly interesting and is dubbed as "the original wellness shoe." The specialized "negative heel design" is based on a 1950s design by Danish yogi Anne Kalso. Negative heel technology purports to have some great health benefits, including putting less pressure on feet and improving posture.
A bonus of this brand is its huge versatility. They sell men's and women's shoes in a huge variety of styles. Whether you need sneakers for a run or work out, sandals for a hot summer's day, smart boots for work do, or heeled shoes for a function. Prices vary depending on the design but are usually anywhere from &70 to &120. Make sure to read our Earth Shoes review for more details!
5. Baabuk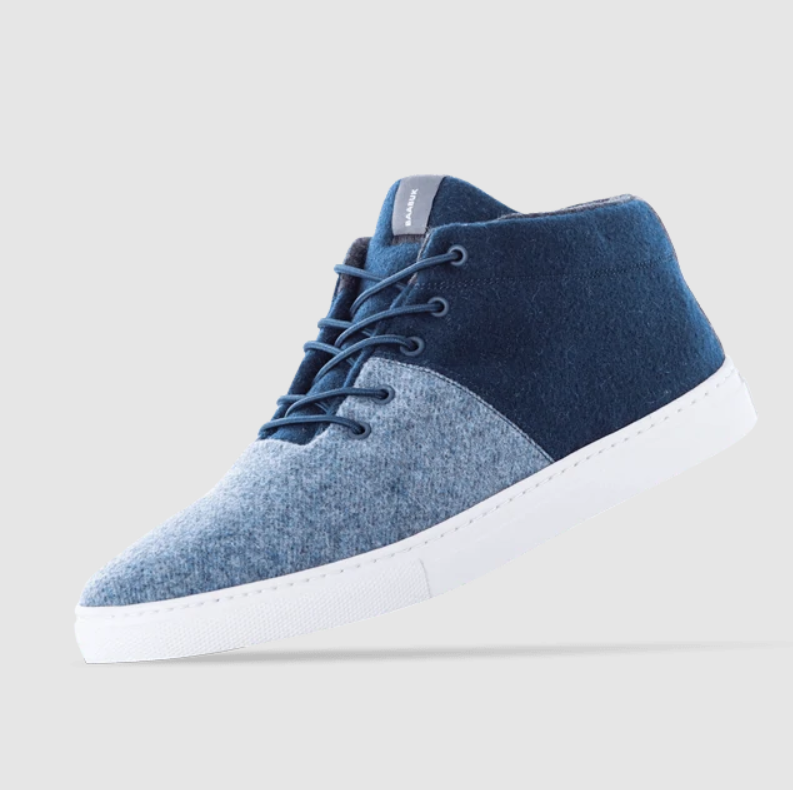 If you are looking for comfortable kicks made out of sheep's wool, Baabuk is the place to shop. While wool might have been relegated to jerseys and slippers in days gone by, the brand has created an innovative and super comfortable wool design. They also use animal-friendly wool, ensuring that no sheep are harmed in the process.
This brand has an array of styles and color options available, from the "Smart Wooler" high-top design (which is handily a slip-on shoe) to the everyday sneaker. Well-suited for the colder months, they also sell the Baabuk Boot. The entire shoe is amazingly made with a single sheet of fabric and handmade in Nepal. The specialized rubber soles ensure better grip in icy terrains, making them durable for colder climates.
They also have a customization option for clients who love dabbling in some creativity, allowing them to choose wool colors, lace colors, and eyelet colors.
As an added bonus, the shoes can be easily washed in the machine (but be sure to use the wool setting if you have one!)  Shoes start at around $120.
6. Wildling Shoes
If you are a free spirit who prefers walking barefoot, then Wildling Shoes and their minimal design might be what you are after. The German brand was founded in 2015, and they make shoes for men, women, and children. The core aim of their shoes is to strengthen the muscles in the feet through a minimalist design that supports natural foot movement (rather than hindering it.)
They utilize natural materials in their production process, including linen, cotton, hemp, and washi, and work hard to reduce sources of emission. They strive to become a "climate-positive company," and this is evident in every step of the supply chain. This focus on natural movement also flows into their sustainability profile, with the brand striving to reduce its environmental footprint.
If you are looking for eco-friendly, super comfortable shoes available in an array of exciting colors, they are worth exploring. Shoes range from $89 to around &129, and they also stock some great accessories, including socks, beanies, leg warmers, and waterproofing shoe spray.
Their website is also straightforward to navigate and offers customers some great drop-down selections to make the search easier. Customers can even search for vegan and organic shoes, too, making this a great eco-friendly option.
7. Nike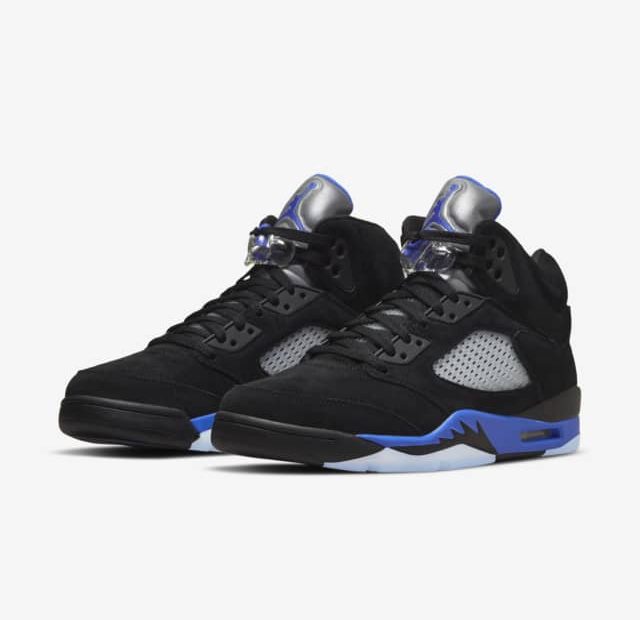 We love seeing the big names taking a stand for the environment, and Nike is making a start. They've joined the Sustainable Apparel Coalition and do use some eco-friendly materials in production (such as recycled polyester and cotton), there are still a few questionable policies around. Their stance on ending deforestation within their supply chain is backed by little evidence, and it's unclear how successful they have been with reaching targets.
In 2021 the brand released a few sustainable designs containing recycled materials like synthetic leather and felt. While this is a step in the right direction and the recycled materials are a plus, they still have a way to go when it comes to selling truly eco-friendly shoes.
8. BHAVA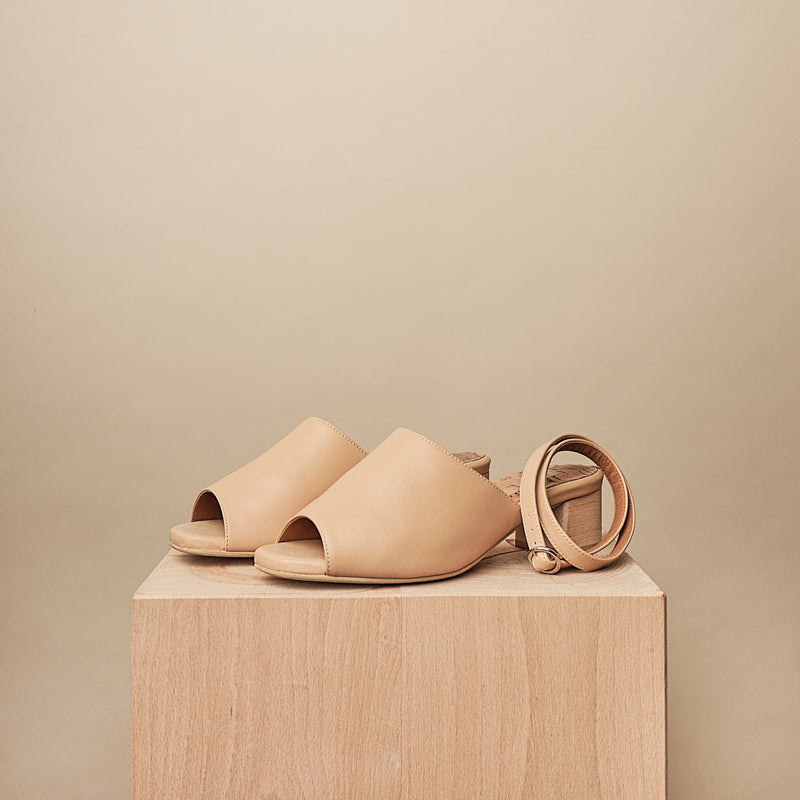 BHAVA is an animal-friendly company known for its vegan leather and durable, sustainable materials, including recycled microfibres and organic cotton. The brand has a compassionate approach to animals and the planet, amalgamating eco-friendly shoes with undeniable comfort. They stock a wide range of shoe styles, from vegan leather booties with heels to hiking boots and heels. This makes them a super versatile pick for treks through nature and corporate events.
However, their fashionable designs do come with a pretty hefty price tag, ranging from around $145 to well over $300. However, purchases do come with a few shoe-care products, including vegan shoe protector spray, special spot cleaner, a wooden cleaning brush, and a cloth for polishing.
If you are looking for premium, 100 % animal-friendly shoes made with style and durability in mind, check them out.
9. Nothing New
Known for clean lines, brilliant quality, and vibrant color designs, this eco-friendly sneaker brand has a great collection of high-top and low-top sneakers for women and men.
These comfortable shoes are made from 100 % recycled plastic, and the brand use around 5.6 plastic bottles per pair, saving over 160 gallons of water in the manufacturing process of each pair.   They also aim to eradicate their carbon footprint by achieving 'carbon neutrality completely.' They also buy carbon offsets to "neutralize more emissions than [they create]," thus boosting sustainability efforts.
Sneakers range from around $95 to $&160 and pride themselves on sustainable style.
10. Munjoi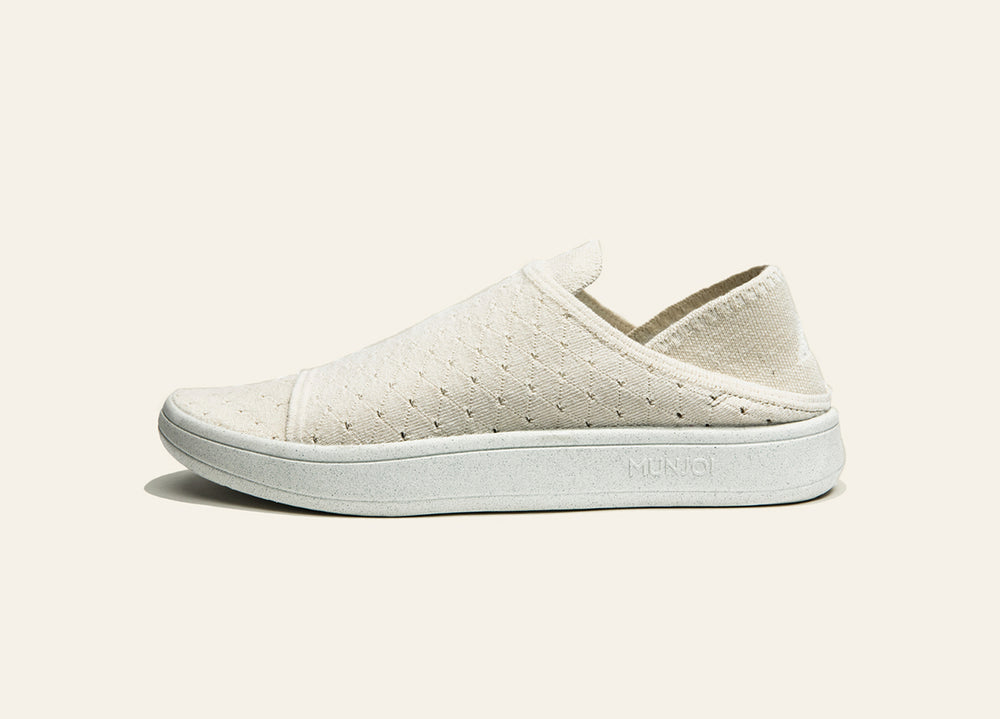 The Munjoi shoe is perhaps one of the most innovative on our list and truly embodies the phrase 'less is more.' Their All-Dai design is well-suited to the conscious buyer and can transform into a sneaker, a sandal slide, a backless mule, and an opened-toed sneaker. Rather than buying four separate pairs of shoes, this plant-based option offers it all.
The shoe is made from plant materials like sugar cane, hemp, cotton, and algae and is available in black, natural, and Sedona. The brand likens wearing these shoes to "walking on a cloud," and they're available for $98. The minimalist packaging is also entirely eco-friendly, and shoes can be easily washed in the machine. When you consider all the ways you can wear the shoe, you are essentially paying less than $20 per style.
Editor's Verdict: Eco Friendly Shoe Brands
All of the above brands are doing their small part to reduce their carbon footprint and enhance sustainability. Some, of course, take greater strides than others, doing their part to limit their wastage, utilize recycled goods, and reduce their carbon emissions. While no shoe can be entirely eco-friendly, these brands are certainly doing their part.
When it comes to eco-friendly companies, we love the ethos of Suavs. Not only do they use sustainable materials, but they also do their part for the broader community, often donating shoes to worthy causes. Moreover, the brand has such an eclectic range of designs, and these can be paired with sporting attire or casual wear. This makes them a pretty diverse brand, too, combining sustainability and style.
Looking for other shoe brands? Check out our reviews of Jack Erwin, Indestructible Shoes, M Gemi, and Ace Marks.