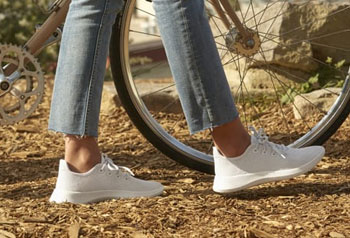 Looking for ultra-comfortable shoes that don't look like your standard comfy shoes? Then you've probably come across a brand called AllBirds. Marketed as the "world's most comfortable shoes" that are also sustainable and stylish, AllBirds shoes are becoming more popular by the year. And it's no wonder why. They are featured in major publications like The Wall Street Journal, Forbes, and Vogue. Moreover, Allbirds shoes are worn by many celebrities, including Jessica Alba and Leonardo DiCaprio. These AllBirds sneakers seem to be popular, suiting everyone, from busy parents to college students. In this AllBirds review, you'll find out why it became so well-known among celebrities.
But Silicon Valley's favorite sneakers don't exactly come cheap, so the natural question is, are they worth it? We explore this and many other questions about this brand in our comprehensive AllBirds review. Here, we focus on the company's background and their shoes' specificities, including sizing, materials, shipping, and return policies, to help you decide if and which AllBirds sneakers are right for you.
About Allbirds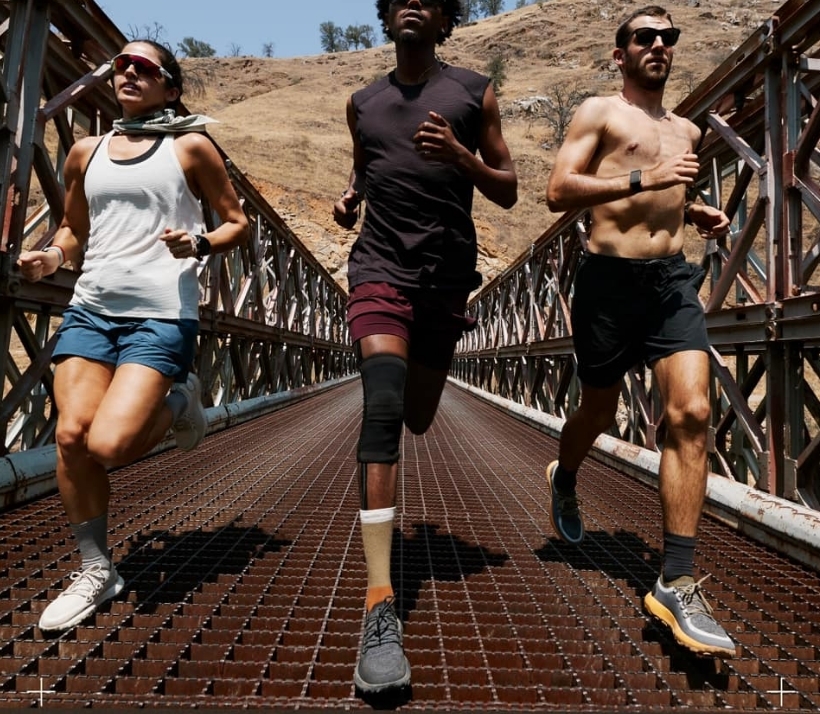 Created in 2014, AllBirds is the product of two highly imaginative and eco-conscious men; Neozelandese Tim Brown, and American Joey Zwillinger, an engineer and renewables expert. Their curiosity about the remarkable qualities of merino wool led them to invent a revolutionary wool fabric specifically made for footwear.
In 2014, merino wool was absent from the footwear industry, and AllBirds was soon created to fill that gap. The brand consistently upholds its sustainable, high-quality standards. The running shoes are inspired by natural materials and an ongoing mantra to create better things in a better way. Fast forward to 2021, and the sustainable footwear revolution is well-set into our modern lifestyle. In 2019, AllBirds ranked in well over 100 million dollars and currently employs more than 350 people worldwide.
The brand's core values have not shifted an inch, though. No senseless design details, full confidence in comfort, and unisex shoes made from Mother Nature's finest materials. AllBirds take their carbon footprint mission seriously with packaging that uses post-consumer recycled cardboard. The company also positively acts on a humane level, gifting lightly used returned shoes to SOLES4SOULS®, thus helping communities in need worldwide.
Pros
Sustainable brand, eco-friendly shoe materials and recycles packaging
Comfortable, lightweight, and breathable footwear
Stylish, unisex shoes for both men and women
Fair prices
AllBirds donates returned shoes to charity
Cons
Limited range of apparel
Sock bundles and accessories cannot be returned
Allbirds Product Reviews
From an all-shoe brand, AllBirds has evolved into a company that provides its sustainability-conscious customers with a wide range of footwear and clothing apparel. This includes T-Shirts, sweaters, jackets, underwear, socks, as well as accessories like face masks, insoles, and lace kits.
For this AllBirds review, although the brand offers quite an extensive range of shoes. For example, high-top shoes, flats, and loungers.  We will focus on some specific models, such as the Flats, Loungers, Wool Runners, and Tree Runners. All of these models are popular AllBirds sneakers.
Allbirds Flats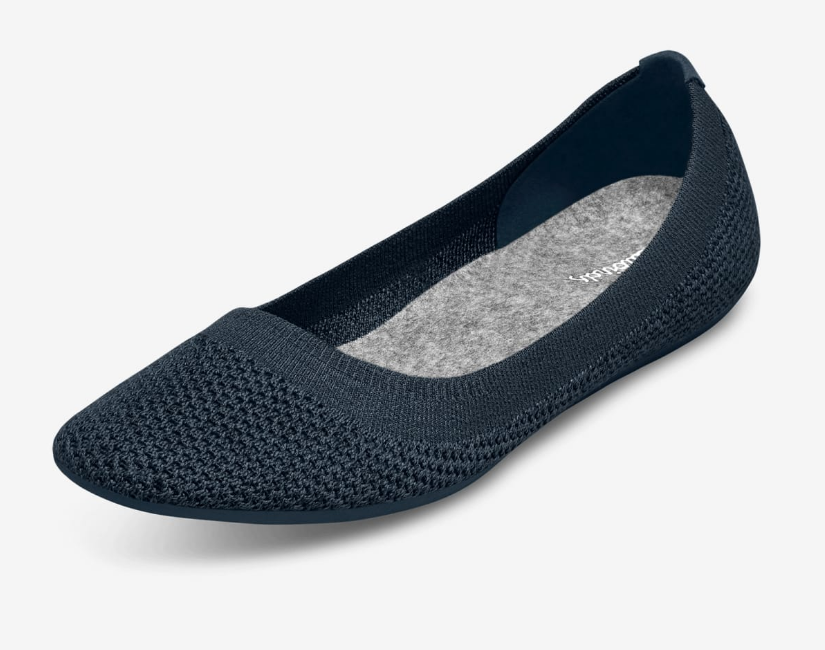 The Flats, also called Tree Breezers, are a women's flat shoe that retails for $95. It comes in 21 different colors for every mood and occasion. According to the website's reviews, the Flats run true to size, thanks to their ribbed collar, which allows a perfect fit.
AllBirds has imagined their Tree Breezers with an innovative cooling material developed from eucalyptus tree fiber. AllBirds sources the tree fiber responsibly, allowing the people and animals depending on their renewal to live sustainably.
For the Tree Breezers flats, AllBirds has also incorporated Brazilian sugarcane in their SweetFoam™ outsole. This is made with the world's first carbon-negative green EVA. The castor bean oil used by the brand also helps the feet breathe comfortably since it repels moisture and reduces odors. All in all, the Tree Breezers seem like a go-to shoe to wear on most occasions during the warmer weather.
Allbirds Loungers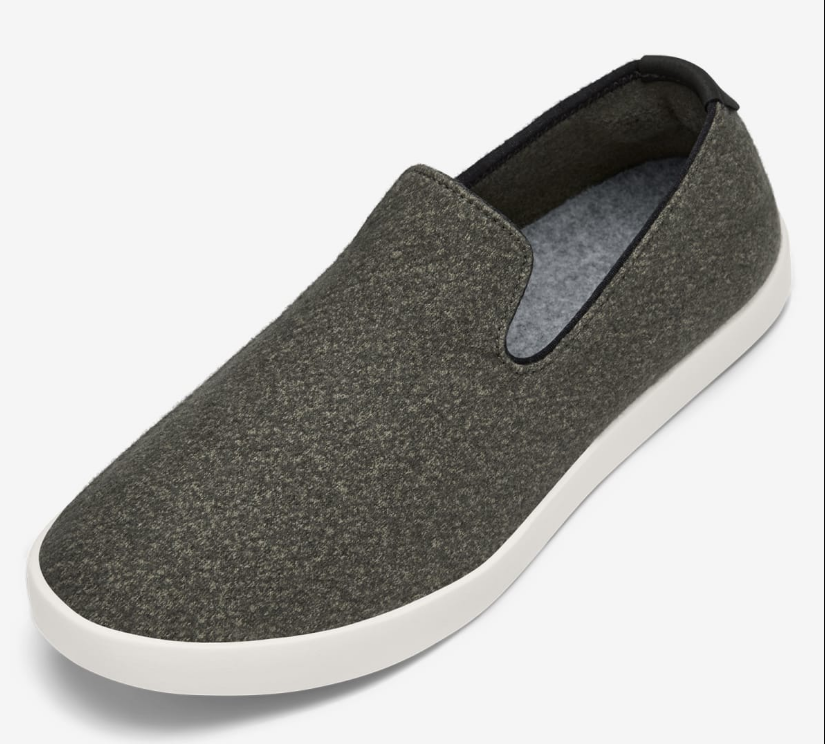 The brand is also an eco-friendly shoe brand that offers two types of Loungers shoes: the Wool Loungers and the Tree Loungers, both retailing for $95. These types of wool runners are highly versatile and amazing to lounge in.
Designed to be quick and easy to slip on and go, the temperature-regulating Wool Loungers offer the ultimate flexibility. Furthermore, it follows all of your movements, all the while minimizing odors. If you are looking for a pair of shoes ideal for warmer days, the AllBirds Tree Loungers are perfect as their cooling eucalyptus-sourced material makes them lightweight and breathable.
AllBirds Wool Runners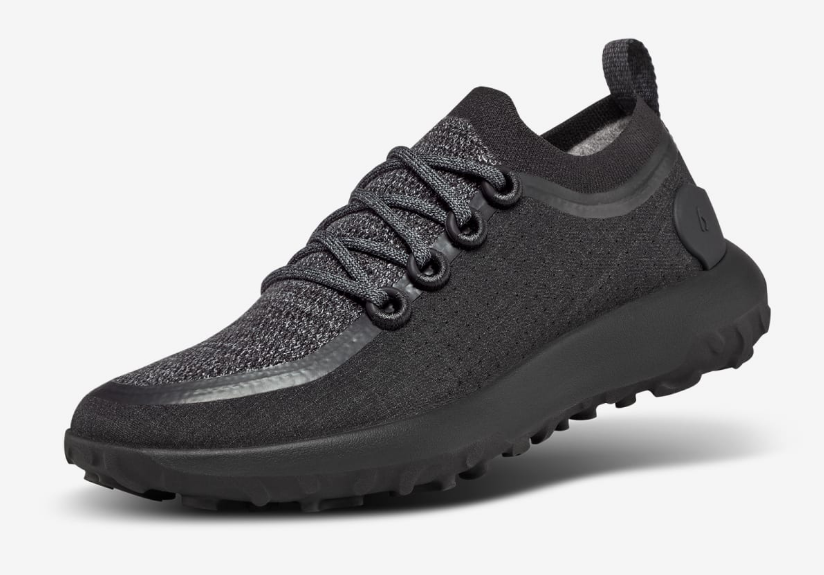 A minimalist and incredibly comfortable shoe, the AllBirds Wool Runners use the innovative merino wool material. This is the brand's own formulation and it allows you to wear them any time of the year. Although you can wear them with any pair of socks, the running shoes feature a design that enables you to use them without socks.
The Wool Runner running shoe retails for $95 and comes in six classic colors (Natural Grey, Natural Black, Natural White, Dapple Grey, Tuke Jo, and True Black) as well as ten limited edition colors.
The upper part of these stunning wool shoes is made from ethically sourced merino wool, while the bouncy SweetFoam™ insole is made with the world's first carbon-negative green EVA, with Brazilian sugarcane. Castor bean oil is another component of the Wool Runner shoes that provides a cushiony, moisture-wicking, and odor-reducing insole. Even the wool sneakers laces are recycled from old plastic bottles and made from 100% post-consumer recycled polyester. The Runners also have an S-curve tread, which helps keep feet nice and flexible, aiding in evenly distributing your weight as you move.
All in all, the Wool Runners AllBirds seem to be super-comfy, soft and breathable, making them perfect for everyday use. However, since they're made from merino wool, we don't recommend them for extremely hot summer days; they're ideal for chilly weather though as they do help keep the feet warm.
Tree Runners AllBirds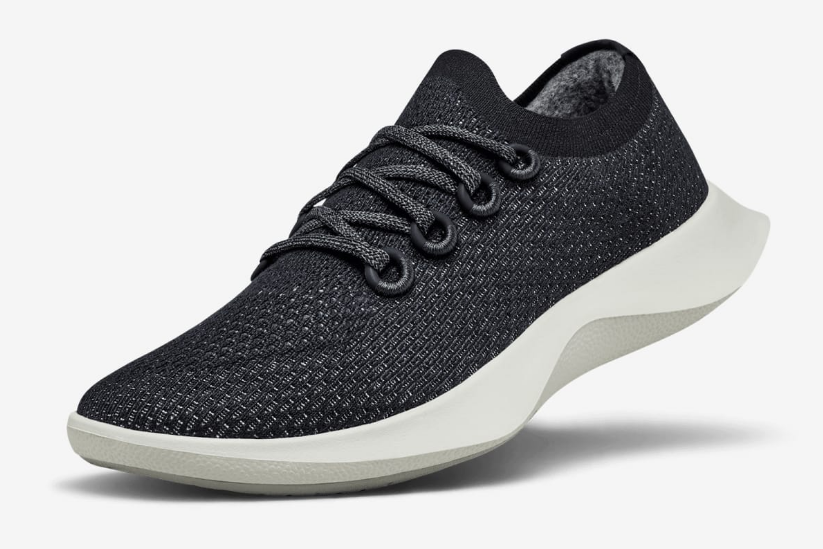 The AllBirds Tree Runners are one of the New Zealand-based brand's most popular sneakers. The Tree Runner is the perfect running shoe to wear when it is warm outside. This is a breathable and pleasantly cool material made of eucalyptus tree fabric.
Combine the eucalyptus fiber with a Brazilian sugarcane SweetFoam™ midsole, a castor bean moisture-wicking, cushiony and odor-reducing insole, and recycled laces, and you've got the AllBirds Tree Runners, a fine pair of everyday running shoes to tread the world lightly.
The Tree Runners AllBirds retail for $95 and come in three classic colors (Kauri Marine Blue, Charcoal, and Chalk). Moreover it comes in 12 limited-edition colors, so you can dress up any outfit or tread casually around the city or in the countryside.
AllBirds Review from Customer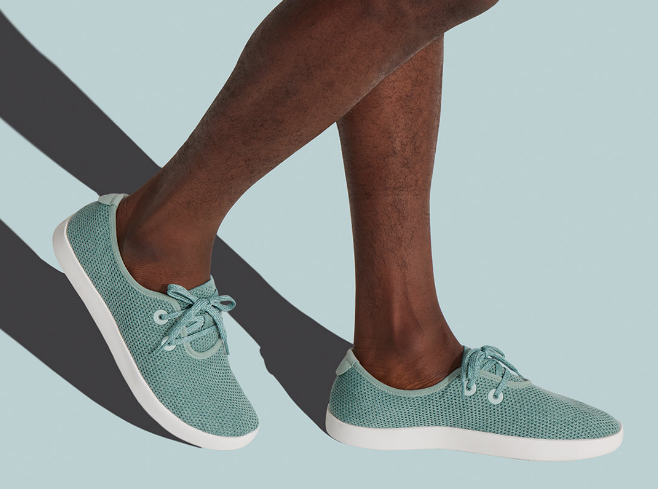 For this AllBirds review, we have taken a look at the experiences and opinions of previous customers of the brand. At the time of writing, the brand averages 4.1 out of 5 marks on the review website Trustpilot, which is pretty impressive.
Unsurprisingly, we have found that most customers who wear AllBirds products are more than pleased. Raving about the comfort of the products, one customer stated that the Wool Runners and Mizzle shoes (known for their water-repellent property and comfortable wear) had been a "game-changer for them." Other customers praised the efficiency and kindness of the customer service, with one review reading: "I 100% recommend this lovely company. Not only are their products amazing: kind to our planet, lovely to look at, amazingly comfortable to wear – but the staff themselves are absolutely FANTASTIC in their customer service."
Popular Alternatives to AllBirds
Some customers have experienced some difficulty selecting the perfect shoe size, while others felt the toe box a bit tight and normal wear and tear occurring several months after their purchase. If you are in-between sizes, size up as the company recommends avoiding receiving shoes too small, which could damage your shoes faster than usual. Also make sure you follow each pair's weather instructions to keep your shoes looking brand new for as long as possible.
Some reviews we have found expressed that their wool and tree shoes were not totally waterproof. However, the company does state that the AllBirds shoes are not completely waterproof anyway, although the Mizzle collection offers a few extra-special features that allow customers to wear AllBirds when the weather is less than ideal.
Overall, the reviews we have found from previous AllBirds customers were very positive, praising very comfortable wear and extensive shoe options and colors, and second-to-none customer support.
Allbirds Sizing
The shoes' sizes vary according to the shoe style, with most shoes being medium-width and full-sized. Women's AllBirds roughly size from 5 to 11, while men's shoes roughly size from 8 to 14.
Keep in mind that some of the designs stretch naturally over time, like the Wool shoe collection. Still, the brand recommends sizing up if you wear a half-size. Similarly, size up if you have a wider foot, and in case you need some advice, the customer support team can also help you select the appropriate size.
Promotions & Discounts
When we decided to review AllBirds, we looked for deals and discounts extensively. Unfortunately, the company does not offer promotions.
Since the brand works hard to make premium-quality products the prices are higher. However, shipping is free on all orders over $50, and returns and exchanges are always completely free.
Where to Buy Allbirds Shoes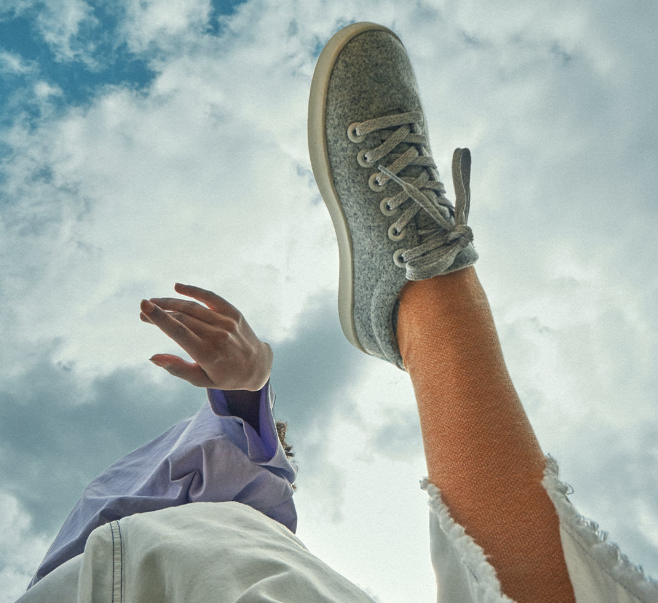 If you would like to treat yourself to a sustainable pair of AllBirds sneakers, you can do so straight from the brand's website. Additionally, the brand's many stores worldwide will allow you to see firsthand their designs in:
the United States, with stores in San Francisco, New York City, Los Angeles, San Diego, Chicago, Austin, Seattle, Boston, Washington, DC, Philadelphia
New Zealand: Auckland
Europe, with stores in London, Amsterdam, Berlin, and Paris
Asia, with stores in Tokyo, Shanghai, and Beijing
Allbirds Shipping and Return Policy
Shipping takes about 3-6 business days from the moment you place your order. Standard shipping costs $5, and the brand offers free shipping for all orders over $50.
Return Policy
The AllBirds return policy is very flexible. They offer a 30-day trial period within which you can return or exchange your shoes absolutely for free even if you have worn them. No matter what the reason is. Whether the toe box is too tight or the color is actually not to your liking, send them back, and AllBirds will exchange or refund them.
If you would like to return your socks, undies, and apparel, they must be unworn and undamaged in their original packaging within their return timeframe. However, you cannot return sock bundles and other accessories.
Returns and exchanges must be made in the same country of purchase, and you can return an in-store purchase online by reaching out to [email protected] with your order number, the address where you will be shipping the shoes from, and whether you'd like a refund or an exchange. AllBirds will then email you a prepaid return label for FedEx or USPS.
Contact Allbirds
If you still have some questions that haven't been addressed in this review, you can contact AllBirds from Monday to Friday, from 9 am to 5 pm PST via:
Text: 1-814-251-9966
Call: 1-888-963-8944
Email: [email protected]
A contact form on the AllBirds website
Allbirds Review: Editor's Verdict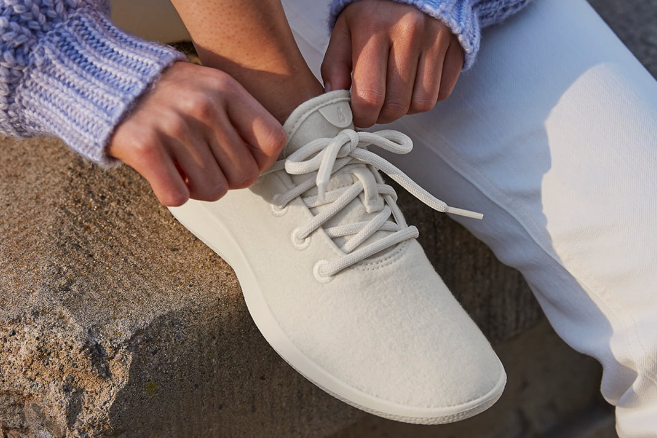 On a closing note of this Allbirds Review, we can confidently say that their shoes are worth the money.  From a sustainable and environmentally friendly perspective, the innovative shoe styles crafted from natural materials are beyond comparison. Shoelaces made from recycled plastic bottles, merino wool, eucalyptus trees are sourced responsibly to allow the animals and people around to thrive. Everything about the brand seems like a fantastic way to reduce our carbon footprint and act positively for the planet.
Far from a simply environmentally conscious company, AllBirds also acts actively to make the world a more humane and kind place. If your shoes don't fit, if they are not your style, you can easily send them back. The brand will donate them to a partner organization so that people in need all around the world can benefit from almost new shoes.
In short, if you're looking for genuinely comfortable and sustainable shoes, AllBirds footwear is a great option. The world's most comfortable shoes are not even that expensive – they retail for the same price, if not cheaper than most Addidas or Nikes! Oh, and it also helps that you can wear them without socks for that "walking on a cloud" sensation.
Still on the hunt for the perfect pair of shoes? Check out some more options like Indestructible Shoes, Vessi Shoes, Earth Shoes, and Oliver Cabell Sneakers.
Frequently Asked Questions
How Do You Wash Allbirds?
If your AllBirds pair starts to feel less than fresh, you will be happy to know that most footwear from the brand, like the Wool Runners, are machine washable. The company recommends washing them on the wool or gentle cycle. Remove the insoles and laces, use a mild detergent, avoid bleach, and put them in a delicates bag to protect them while they get washed. To dry them, the brand recommends air drying - avoid using dryers at all costs
Is Allbirds Really that Comfortable?
AllBirds pride themselves on the comfort of their shoes. Not only do their respectfully sourced materials lend an unmatched level of comfort to their shoes, but the brand also strives to accommodate all types of feet, including the wide and flat. A savant mix of merino wool, tree fibers, natural yarn, and more unexpected materials like sugarcane all come together to create unmatched comfort which gives Allbirds their signature "walking on clouds" feel.
Should You Wear Socks With Allbirds?
When you buy a pair of AllBirds, whether wool runners, tree runners, or any other style from the brand really, you don't necessarily need to wear socks if you don't want to. Indeed, even worn without socks, AllBirds are still some of the most comfortable shoes the market has to offer. However, if shoes worn without socks are not really your thing, the company has released a collection of Trino™ socks to match their shoes' comfort level, but you can, of course, wear Allbirds with your regular socks as well.
Are Allbirds Eco-Friendly?
To put it simply, yes - the New Zealand-based brand offers only eco-friendly products. Abiding by the motto "Mother Nature is our muse," the company strives to create renewable and naturally-derived alternatives to traditional fabrics.