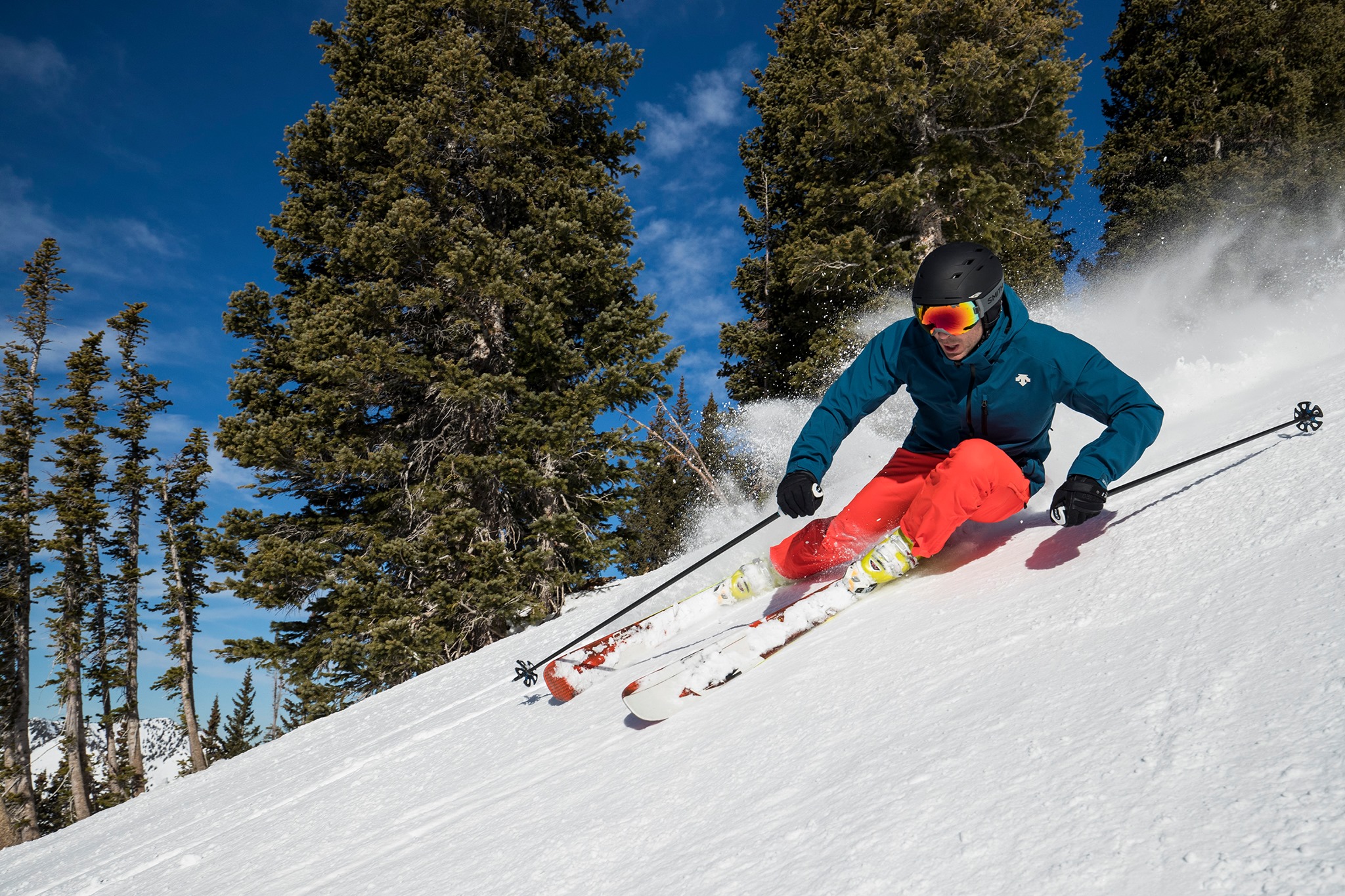 Since its inception, Descente has dedicated itself to offering the best in skiwear, from jackets and pants to hats and gloves. The brand's products are known for their high quality and innovative designs, which keep you warm and dry no matter how cold it gets. Renowned ski racers Carlo Janka and Marco Odermatt support the brand and its products. In this Descente Ski Jacket review, we'll give you a low-down on this brand, including its top-selling products and what customers think about their collection. In turn, you'll have enough information to decide if this company is worthwhile. 
About Descente Ski Jackets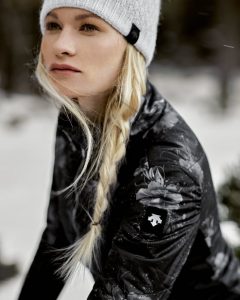 Descente ski jackets is a skiwear brand renowned for high-quality and innovatively designed ski apparel. The story of Descente began in 1935 when Takeo Ishimoto founded Ishimoto Shoten, a clothing label focused on quality menswear. In 1954, Ishimoto Shoten teamed with Kazuyoshi Nishimura, a professional skier passionate about developing skiwear. Out of the partnership, Descente was born. 
From the beginning, Descente was all about quality and innovation. Soon enough, the brand developed its first piece, the RWSB; this jacket was the first skiwear of its kind, a windbreaker that users could fold into a small portable bag that offered easy transportation. Within a few years following their first product, the brand released innovative wear for various winter activities and sports, including cycling, skating, and mountain climbing.
Descente is now a market leader in ski apparel. Their products are popular with professional ski racers and enthusiasts alike, and the brand has received numerous awards for having the most outstanding Japan-made ski apparel in the market. Descente has garnered a large following with over 24K on Facebook and 10k Instagram followers who all swear by the quality and performance of their products. The brand was also featured in Alpine Accessories, Hype Beast, and The Snow Mag.
Since its inception, the brand has retained its name Descente, meaning downhill skiing, to demonstrate commitment to its origins. Descente offers a wide range of jackets, pants, hats, and gloves designed to keep you warm and dry no matter how cold it gets. Whether you are looking for something lightweight and versatile for everyday use or a heavy-duty jacket for extreme conditions, this brand has got you covered.
Pros
The brand offers an extensive range of winter sportswear for children, women, and men
The brand has a great size range
The company handcrafts all products using quality materials
Their winter sportswear collection includes stylish pieces
Their ski apparel consists of lightweight and versatile pieces
Customers can get their products at numerous retailers
Cons
Because they don't sell their products directly on their site, there are varying price points
Their site doesn't have a live chat function
No phone support
Descente Ski Products Review
Descente has a wide selection of jackets, pants, hats, and gloves designed to provide you with the warmth and protection you need while skiing, snowboarding, cycling, skating, or mountain climbing. Keeping this in mind, let's look at some of their bestsellers.
Descente Womens Ski Jacket
The things that make a good ski jacket include waterproof and breathable fabric, insulation to keep you warm, a hood to keep the snow out of your hair, and pit zips to allow you to cool down. Additionally, the jacket has to look good on you while you enjoy the winter activity you love most: The Descente womens ski jacket ticks all these boxes and provides users with even more features.
The jacket comes in varying colors, including pink, navy, and black. This Descente Ski Jacket review found that models differ in price according to the design and features. The jackets contain waterproof and breathable fabric and are insulated with goose down to keep you warm. 
They also have a detachable hood, adjustable hem and cuffs, and underarm zips. The jackets come with a Descente logo on the front and are machine-washable.
The Down Jacket has two collar options: real and faux fur. It's suitable for women who want to keep extra warm during cold months. The jacket has cuff zippers and side ventilation for optimal breathability. 
Other features of this jacket include a purse-holder pocket and a duo direction zipper. It also has a move liner and a detachable inner collar. The move liner allows you to use the jacket as a standalone piece on milder days, and the detachable inner collar provides extra warmth on colder days.
The Down Jacket for women has a faux-fur system that offers a natural and luxurious look. It uses a satin stretch fabric styled in a design element inspired by a Japanese traditional Genjiko game.
Descente Mens Ski Jacket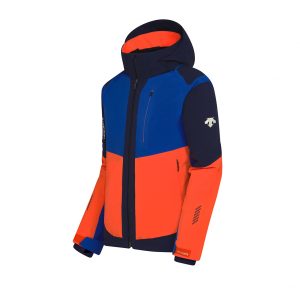 When choosing a ski jacket, you want something to keep you warm, dry, and looking good on the slopes: The Insulate Jacket does all of that and more. This Descente Mens Ski jacket has waterproof and breathable fabric insulated to keep you warm. 
The jacket is sublime performance wear designed using advanced 4way Stretch fabric. The piece comes with smart-breath ventilation that opens and closes according to the intensity of your activity.
Designed to keep you warm and comfortable, this jacket features an embossed shoulder detailing that gives it a stylish look. Our Descente Ski Jacket review discovered that it uses waterproof zippers to keep you dry even within areas of high humidity. Its unique Motion 3D fit gives it an elegant look and a luxurious feel while exuding perfection and performance. 
Additionally, it uses a 3M Thinsulate material that provides unmatched insulation. Other features include pit zips that let you cool down, waist/hood adjusters, and back pockets. It also has a D-Laser pocket, a pass holder pocket, outlasts liner, lycra cuffs, and wrist adjusters. 
This Descente ski jacket is sure to keep you warm and looking good on the slopes with its slick, relaxed, and cozy design.
Descente Ski Suit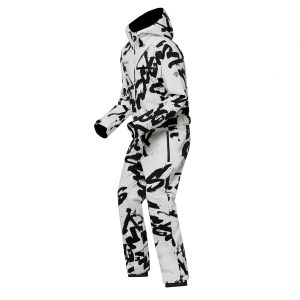 If you are looking for a ski suit that will keep you warm and dry, Descente One-Piece Suit is the perfect option. This Descente ski suit features waterproof and breathable fabric that keeps you dry and insulation materials that keep you warm. 
It's a popular choice for people looking for a great suit at an affordable price. The One-Piece Suit is a collaboration item by Descente and MAMI, a well-known calligrapher. The piece provides free-easy movement due to its stretch fabric and offers all other functionalities needed for skiing with its stretch fabric. The suit is so good that the Spanish national ski team often uses a variation of it as their official warm-up suit.
The piece comes with pit zips, breath ventilation, wrist adjusters, and a hood adjuster. Other features include waterproof zippers for extra protection, a pass holder pocket, and edge guards that protect the fabric from rips and tears. It also has inner snow cuffs, a back pocket, and waist adjusters. 
Aside from these features, the ski suit has a stylish build. It comes in two color variations available on their website and has a sleek design that will make you stand out on the slopes. The ski suit offers a new bold look for the slopes and is sure to keep you warm and dry all day long. 
Descente Snow Pants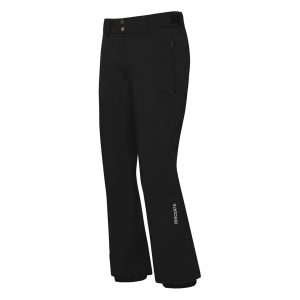 Snow pants are a necessary piece of gear when hitting the slopes, and Descente offers an outstanding selection for both men and women. Descente Snow Pants are made with waterproof and breathable fabric to keep you dry and insulation materials to keep you warm. 
The women's snow pants from Descente are designed to give you a feminine look while remaining tough and durable. The pants use a 4way stretch fabric with a waterproof and breathable membrane. Other features include zippered pockets for storage, adjustable cuffs, and an adjustable waistband for people with different waist sizes. The pants come in various colors, including black, navy, green, and red. 
The men's snow pants are designed with a more masculine look and come in black, navy, and camouflage colors. Like the women's, the pants have an adjustable waistband and leg cuffs, as well as zippered pockets for storage. They are also made with waterproof and breathable fabric to keep you dry and warm. 
An example of such pants is the Descente Insulated Pants, which come equipped with inner snow cuffs, waist adjusters, and lower leg zippers. These body-fit pants use a 4way stretch fabric containing 3M Thinsulate insulation material. 
The pants also have lycra positioned in the hips and knees to ensure a great range of motion. They are ideal for those who want an aesthetically pleasing, durable, and affordable pair of snow pants.
Descente Coat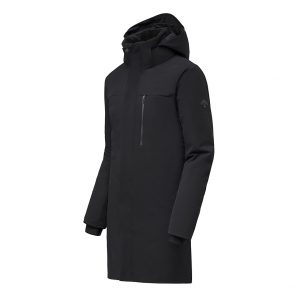 When the weather outside is frightful, a good coat is essential. The Men's Down Coat will help you stay stylish during winter while preventing you from getting exposed to illnesses such as coughs, fever, and colds. It is a versatile longline coat using a quilted down liner that keeps your body core warm. 
This Descente coat has a motion 3D cut that provides a great range of motion and comes with a hem and lycra cuffs that creates a seal to help prevent snow from getting inside the sleeves of your coat. 
It also has a removable hood that protects you from chilly climates. Pulling the hood over your head will give you added warmth. Additionally, it has a stretch sleeve lining for a comfortable fit and a zippered front pocket for storage. 
Ideal for skiing or casual wear, the black Descente Men's Down Coat has a rear zippered vent that offers outstanding free movement. The pit zips are designed to let perspiration out and let air into the coat to help dry your skin. The coat is available in different sizes, from size XS to 3XL. 
Descente Ski Jacket Reviews from Customers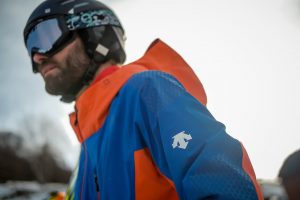 Descente reviews from previous customers have been overwhelmingly positive. Most of them stated that they love Descente All Terrain jackets because of their affordability and functionality. A high percentage of shoppers say that ski wear from Descente keeps them warm and dry in all weather conditions, making them a viable investment for skiing or other winter activities.
Other customers commended the jackets for their efficient fit, which allows for a lot of free movement. They also appreciate the variety of colors and styles available, making it easy to find the perfect jacket for your needs. One customer left a review stating that the Descente ski jacket offers value for the money. They continued saying that it is well-made and keeps him warm even in the coldest weather conditions. 
Popular Alternatives to Descente
Another customer loved the style and fit of the jacket, noting that it is perfect for skiing or any other winter activity. A woman who purchased the jacket said that it was lightweight and perfect for cold weather. She also likes that it is waterproof and windproof, which gives it immense value. The customer concluded by saying that she would be glad to recommend Descente ski products to her friends and family. 
The brand also received some negative reviews on TrustPilot ; some customers complained that each retailer is selling their products at different prices Overall, most customers say that Descente ski wear is easy to move around in, comfortable, and stylish.
Sign Up for Descente Ski
Sign up for the Descente ski account by providing your first and last name, email address, and password on the website. You will receive updates on the latest product promotions and events from Descente. Singing up will also allow you to find a store near you that offers their products.
Where to Buy Descente Ski Jackets
Descente provides a store locator on their website that allows you to search and find a shop nearby with their products. To locate a shop near your area, all you need to do is select your region/country and zip/address. Some of the companies that sell their products include Corbetts, Ski West, and Sporting Life. Note that the prices and availability of the products may vary depending on the retailer.
Descente Ski Shipping and Return Policy
Shipping Policy
Since Descente does not sell products from their website, shipping occurs through the retailer where you purchase the product. Each retailer may have different policies, so it is best to contact them directly for more information. You can also get the items from a store near you through a walk-in purchase.
Returns Policy
If you are wondering: Can I return Descente shoes or jackets? Descente has no return policy because you can only buy their product from a retailer. Each retailer you purchase the product from may have different return policies. You will need to contact them directly for more information. Descente encourages walk-in purchases because you get to try out the product before buying it. 
Contact Descente Ski
If you have any questions or concerns, you can contact Descente customer service through their website by filling out the contact form they have provided on the "Contact Us" page. You will have to enter your name, email address, subject, and message. The company responds to all emails within 24 hours.
Descente Ski Jacket Review: Editor's Verdict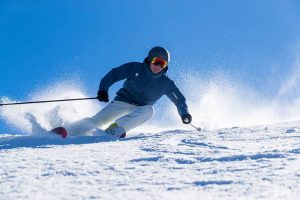 To conclude this Descente Ski Jacket review, the brand offers customers high-quality products made from durable materials. Their products are affordable, stylish, and functional, making them a viable choice for those looking for great gear. Additionally, their jackets have received positive feedback from customers, with many saying that they are ideal for skiing or other winter activities. 
All these factors are indications that Descente is a trustworthy brand dedicated to providing quality products to its consumers. With the numerous awards their products have received and their online following, you can be sure of the quality of Descente ski jackets. We find the brand and its products reliable.
If you're looking for some new skiwear, be sure to check out Descente products. They offer a great selection of jackets, pants, and coats for men and women that are sure to keep you warm and dry all day long. Their gear is stylish and affordable, making them a popular choice for those looking for skiwear. We also recommend golf lovers to check out Descente Golf Shirts.
If you're looking for other sports brands like Descente, check out our reviews of AYBL, DoYouEven, Ellie Activewear, and Girlfriend Collective.
Descente Ski Jacket FAQ
Where are Descente jackets made?
Descente makes all its products in Japan, where it has been awarded and recognized as one of the leading ski apparel manufacturers. Some of their pieces get their inspiration from Japan's traditions, like the Descente Womens Ski Jacket inspired by the traditional Genjiko game.
Does Descente fit true to size?
Yes, Descente jackets fit true to size. You can usually find this information on the product page of their website or the retailer's website. If you are unsure of your size, contact the retailer directly.
Is Descente waterproof?
Yes, all Descente jackets are waterproof. Descente Technology Lamination provides products with a 20,000-gram breathable layer and a 20,000mm waterproof. Despite these, the jackets remain lightweight and comfortable.
How do Descente ski pants fit?
Descente describes its ski pants as slim. The pants fit close through the legs for a sexy, athletic, and sleek look.