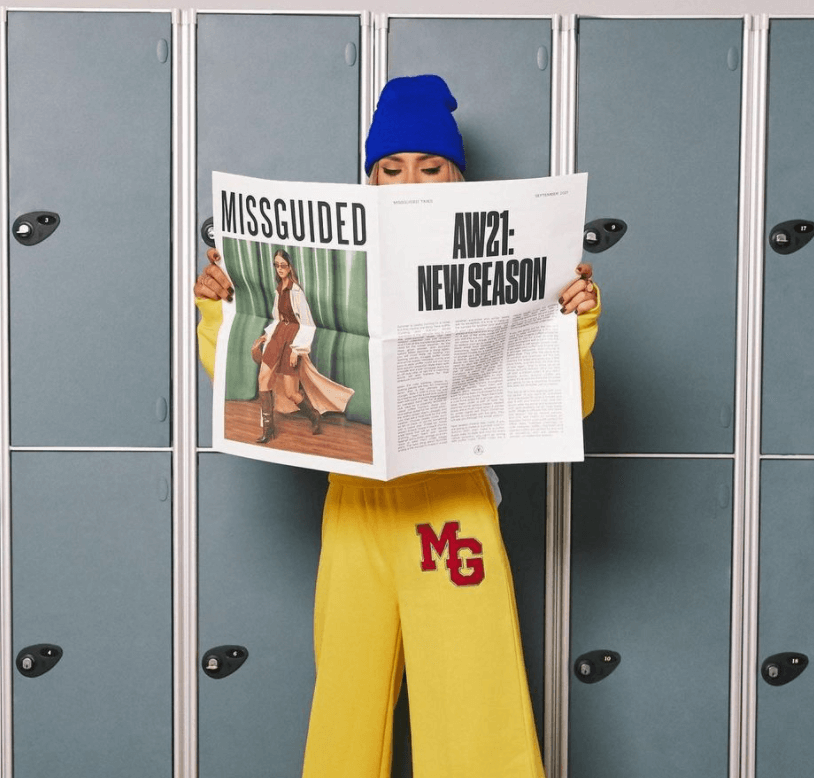 Fashion is one of the most intriguing things that has been defining different generations' identities for ages, and the status quo will remain for many years to come. Women are the most sensitive gender when it comes to fashion. With technology, women have everything that they want to know about the latest fashion trends and outstanding styles at their disposal. Missguided is a multi-channel retailer that sells clothes aimed at women aged between 16 and 35 years old. We will go through Missguided reviews to help you decide if this clothing brand is what you have been seeking.
About MissGuided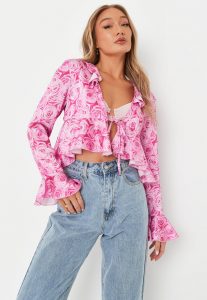 Missguided is a fast-growing UK-based clothing brand that caters to women's apparel. Nitin Passi established the company in 2009 following his career flight to the New York Fashion industry.
The multi-channel brand's headquarters were in Greater Manchester's Salford before shifting to Trafford Park in 2015. The company has grown in the past decade to establish itself as a global brand with elaborate sales channels.
Missguided's primary goal is to boost women's confidence in fashion. The store has always aligned its goals towards enhancing class and boldness in women by using fashion to bring out their best versions.
 The brand's fashion products are popular for their top-of-the-class touch, incorporating pop, bossy, culture, and street life that match the needs of every woman's daily life.
Everything in Missguided follows a client-oriented structure, thanks to the in-house talent behind the development of every masterpiece. The clothing company also ensures that its products are as appreciable to everyone as possible in fashion and cost.
Pros
Pocket-friendly prices
High-quality clothes
New styles come up almost weekly
Large orders and frequent sales
Offers free returns and exchanges
User-friendly site
Cons
Some international customers experienced delays in deliveries
Face coverings are non-returnable
Refunds can take up to three weeks before they reach your account
MissGuided Clothing Review
Missguided has established itself as a legit clothing store brand that has won millions of customers' trust globally. Its wide selection of apparel has earned the brand a top spot in the world of fashion.
Misguided clothing strives to offer the best with its vast collection of fashion products, giving you hundreds of options to choose from.
One revelation that may make your jaw drop is the realization that the store drops approximately a thousand brand new clothing styles every season for its customers. That means there is something new for you every time you visit Missguided's store, whether physical or online.
You will also be happy to learn that MissGuided stocks different sizing clothes to suit everyone. The retailer ensures that clients get the right sizes whenever they visit its stores. With that in mind, let's look at some of the top-selling fashion products this clothing brand offers.
MissGuided Dresses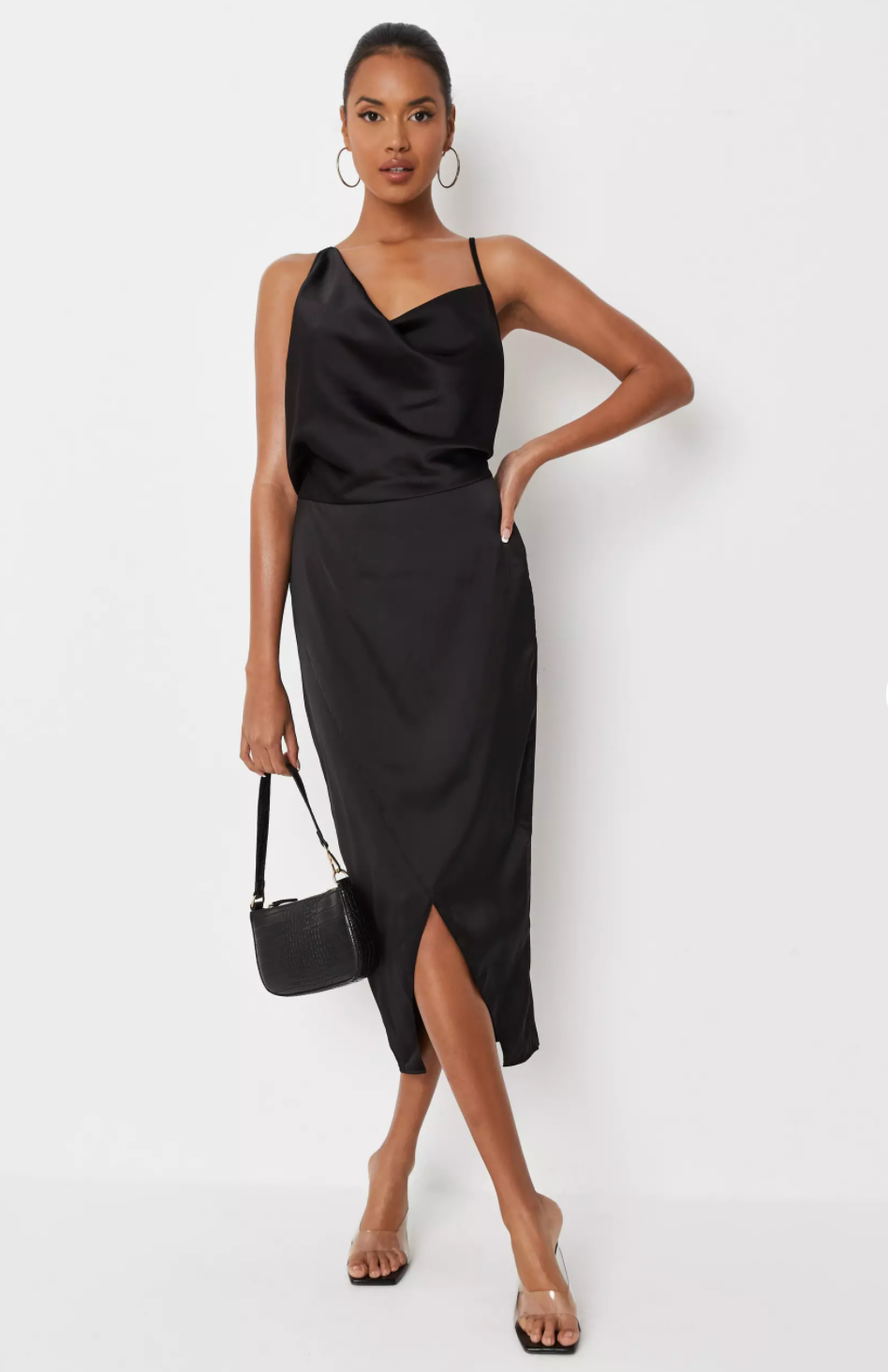 A close survey of Missguided's products reveals that the brand stocks some of the best attires to complete your vibrant dates, blast your birthday celebration, or for enjoying a summer evening outing.
Thanks to the 30+ dress styles available at their stores, you have several options to explore. You have a chance to choose what suits you most. Missguided dresses are stylish and perfect for all occasions.
Let nature complement you with the green printed mid wrap dress as you sit at the park on a summer weekend afternoon. Step out to attend a party wearing the fancy black rose print sleeveless tea dress as you make memories with your loved ones.
Are you in love with bright colors? Missguided's yellow floral print midi smoke dress will add a smile to your life during one of your merry-making occasions. The white crinkle maxi dress is a perfect match for your event.
Based on Missguided reviews, customers love their puff sleeve ruched and checkerboard plisse halter neck mini dresses. The brand also offers a range of dress shirts, knit mini dresses, hoodie mini dresses, and much more.
MissGuided Jeans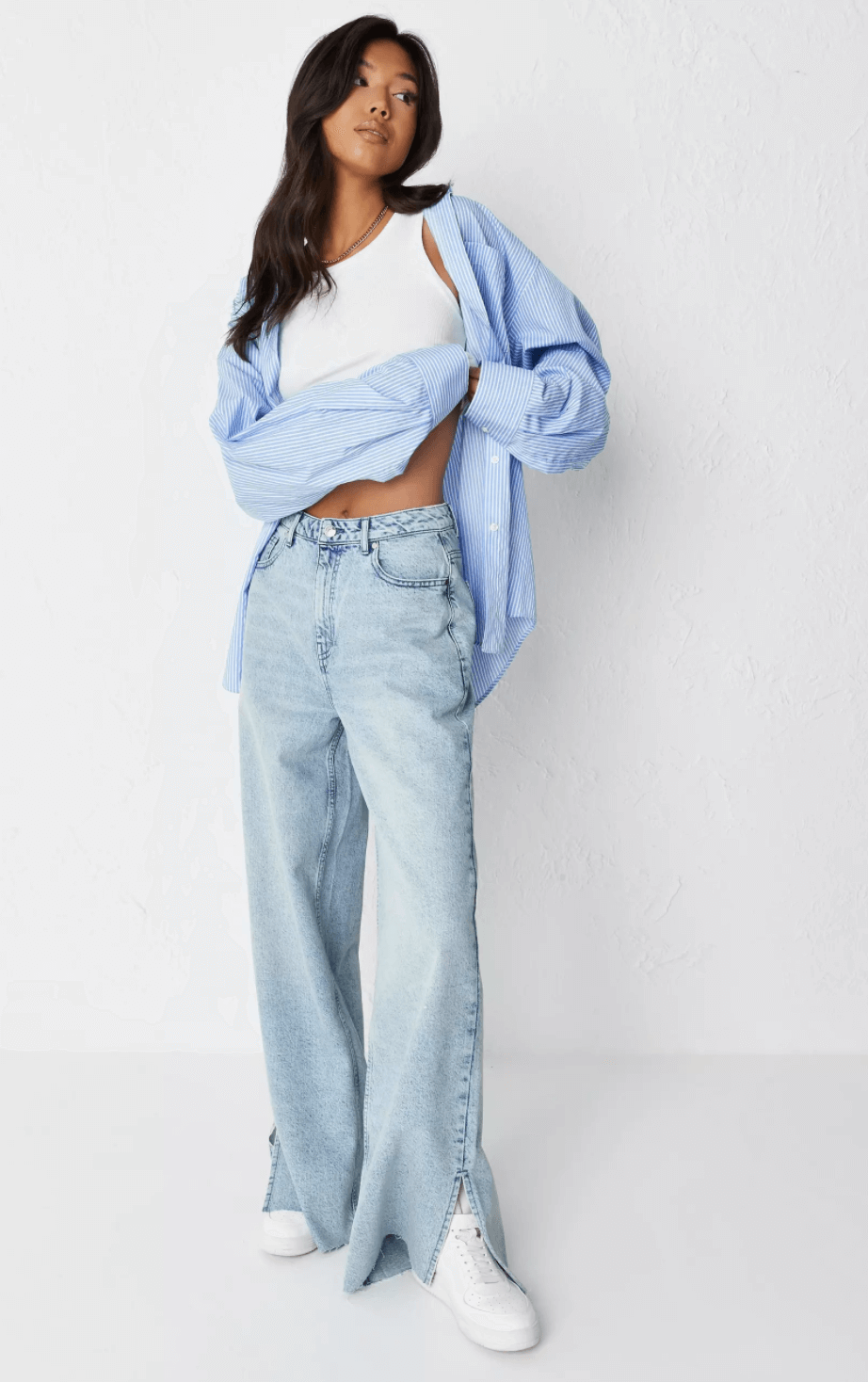 Comfort, style, and trendy are the definitions for perfect and fashionable jeans. Missguided Jeans offer all these qualities and more, as the brand has an impressive collection of jeans that suits everyone's taste.
Missguided opens avenues for you to explore an array of jeans with a host of luxurious features. Whether you are looking for high-waist, midrise, bikes, or ripe jeans, Missguided has you covered.
Thousands of women, including notable celebrities, have banked on Missguided whenever they are looking for jeans.
Do you like wearing light blue high-waist riot vintage mom jeans? Missguided has tons of them. Based on Missguided reviews, customers love the Tail khaki co-ord 90's dad jeans, while some settle for the black bikini front baggy jeans.
Among other selections, you can also go for extreme-ripped riot mom rigid jeans. This clothing brand offers more than you need in its jeans line.
MissGuided Sweatpants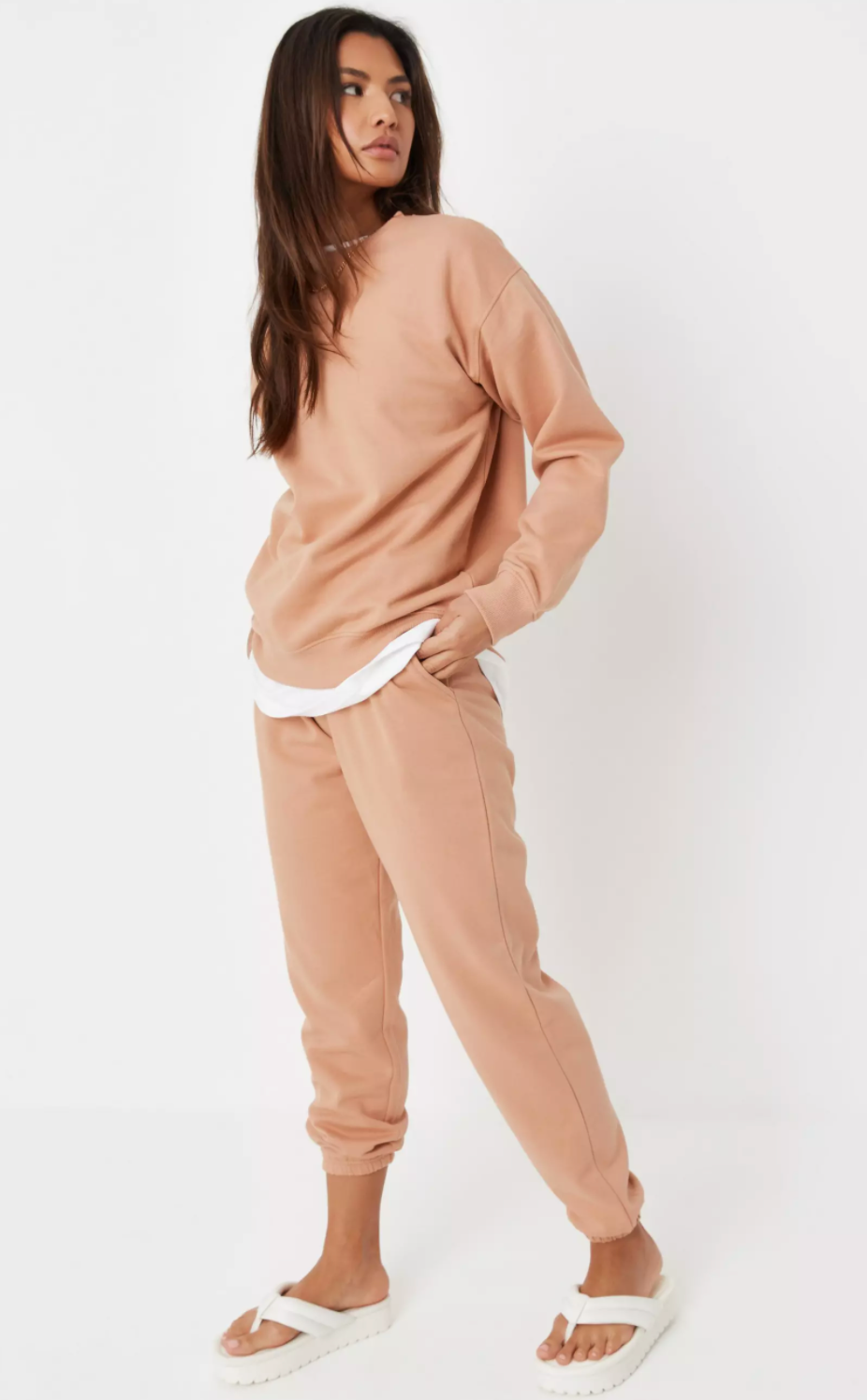 This winter, it is time to redefine your wardrobe by adding a pair of stylish Missguided sweatpants. You will stand out as the hottest among your peers during those teaming moments with trainers and allies.
If you are looking for top-of-the-class joggers, Missguided has got you covered.
The rocking of joggers with favorite celebs such as Rihanna, Beyonce, and Mariah Carey has complemented the place of joggers in fashion. They are no longer reserved for track activities as they carry a significant fashion theme.
Sweatpants are no longer the dull and heavy attires that women feared to tone when stepping out. MissGuided's jogger line has added taste to the world of joggers.
Whether you want a knee-ripped jogger, super stylish khaki jogger, or a pair of perfect formal joggers, this clothing brand has something for everyone.
According to MissGuided reviews, the clothing company is popular for original print sweatpants and jogging bottoms that everyone loves. You can amp up your wardrobe with artsy abstract-printed floral, Diggity dogtooth, and sporty ribbed sweatpants.
MissGuided Leather Pants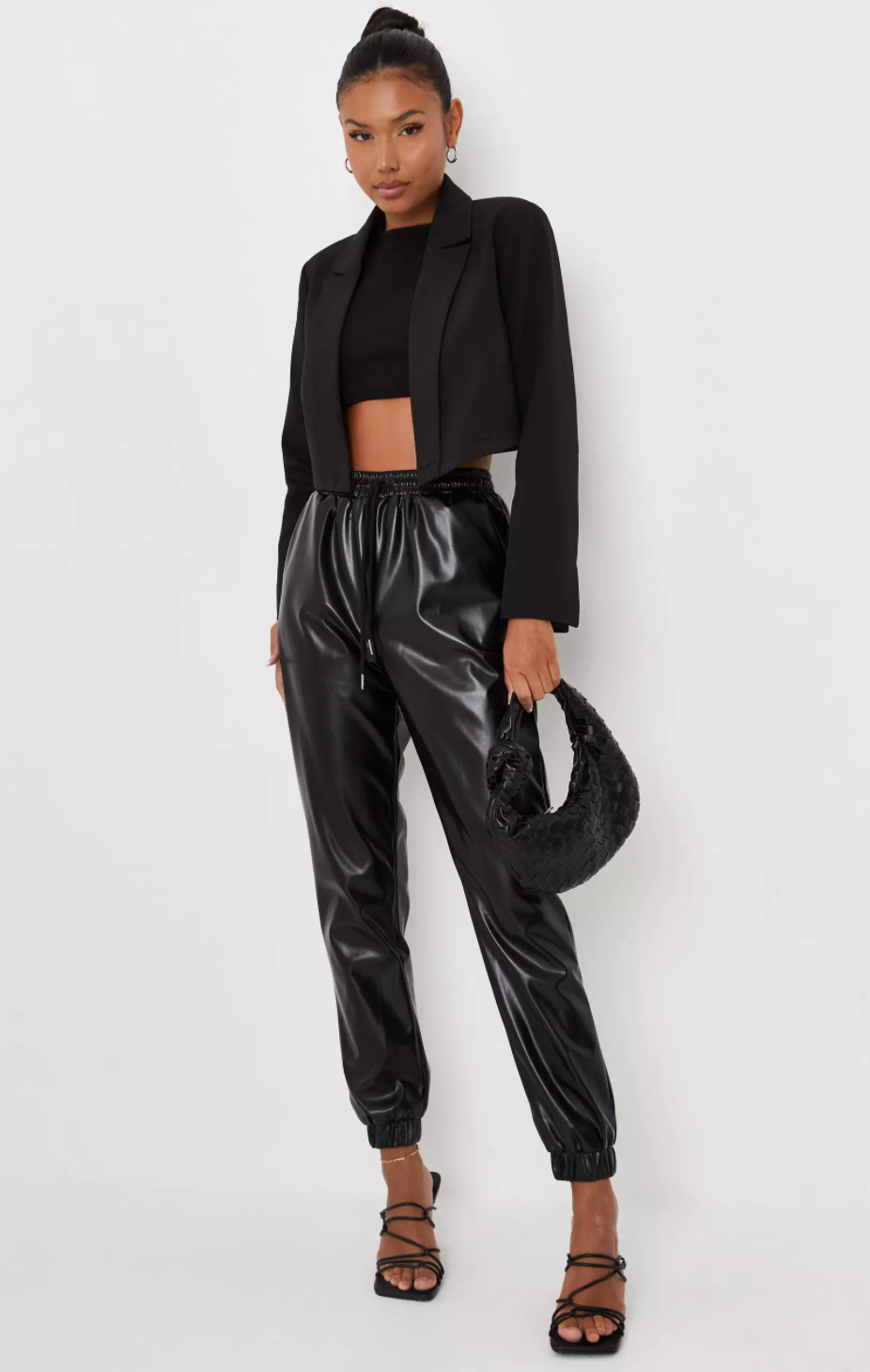 You can finally embrace total fierceness, thanks to the arrival of the dope MissGuided leather pants. It is your moment to stand out and be counted in the list of fearless women by donning one of their faux leather pants.
Handling the slick bad boys is no longer going to be an issue once you rock one of MissGuided's pairs of leather pants. A moment is here for you to mix urban street style with a rock n' roll edge with clean-cut minimalism: It will all depend on your style.
Whether you choose tall black or petite black leather jogger pants, stepping out in these pants will undoubtedly turn heads. The premium tall blue co-ord wide-leg faux pants and the plus-size brown snake print wide-legged faux leather complete your day.
MissGuided Leather Pants come in various designs and sizes to suit women with different tastes and body types.
MissGuided Leather Jacket
Leather jackets have stolen the show in the fashion industry with their sleek style. Most modern women subscribe to the idea that their wardrobes are incomplete without a pair. The Missguided leather jacket collection offers a timeless style and is designed to be durable.
Missguided empowers women to rule the streets with their chic biker-style jackets. You can also turn heads with the sleek tailored blazers that can make you fit anywhere, whether in the office or the club.
Missguided offers you access to top-notch tones of leather jackets with jaw-dropping features and designs. You can decide to go for the blue, green, or premium Mongolian fur leather jacket.
MissGuided Sweatshirt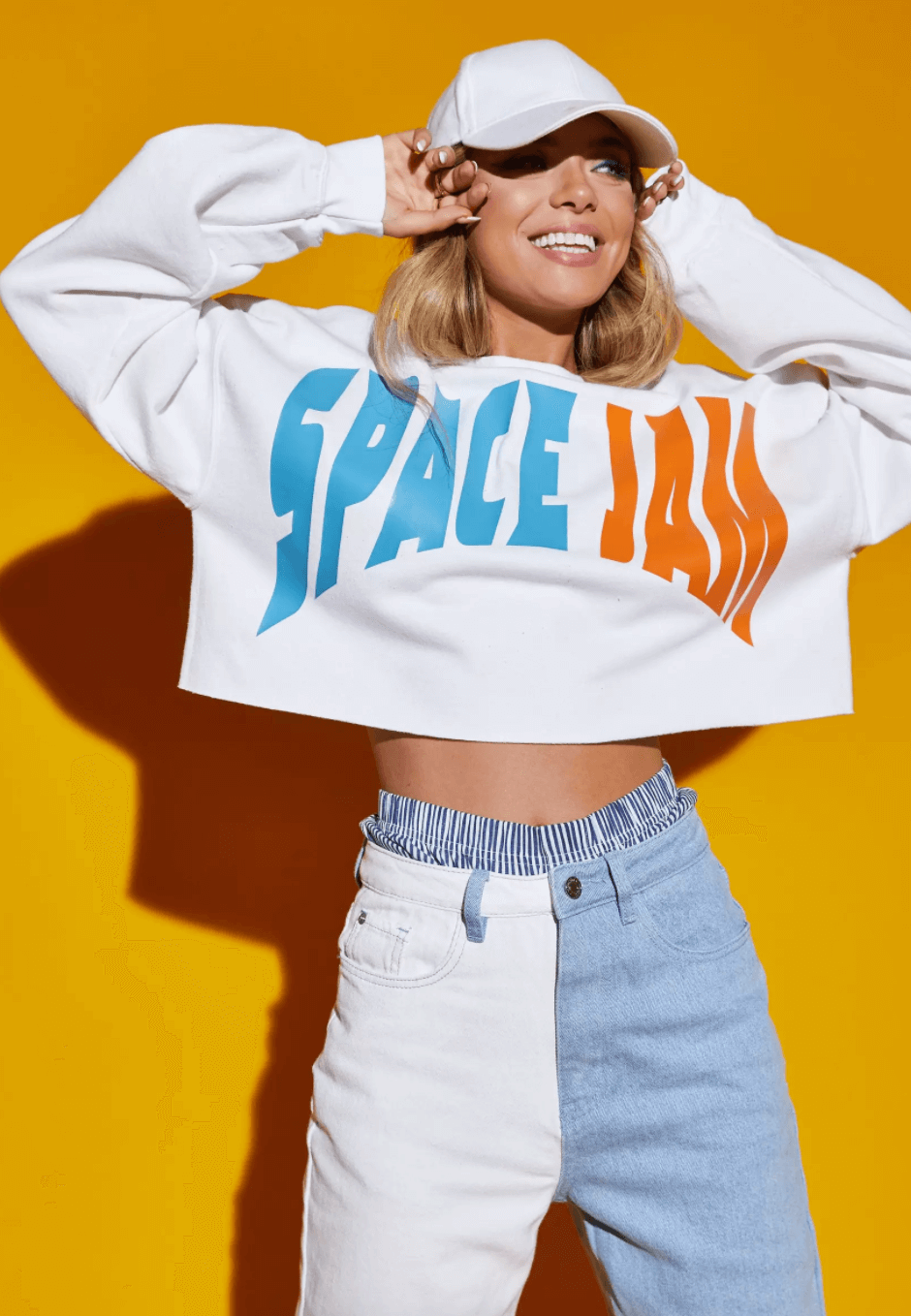 The brand has a great collection to serve all your sweatshirt needs across the seasons. It is with no doubt that you love sweatshirts that keep you refreshed and going for longer.
Whether you're looking for statement patterns, slogans, pretty prints, or color pop sweatshirts, you can never go wrong with Missguided's sweatshirts.
The retailer customizes sweatshirts for groups, teams, and individuals searching for unique designs. The brand has redefined the sweatshirt world by offering what most companies are yet to offer.
From basic tops, bodysuits, long sleeve tops, lace-up tops to t-shirts, Missguided offers a one-stop sweatshirt shop.
MissGuided White Dress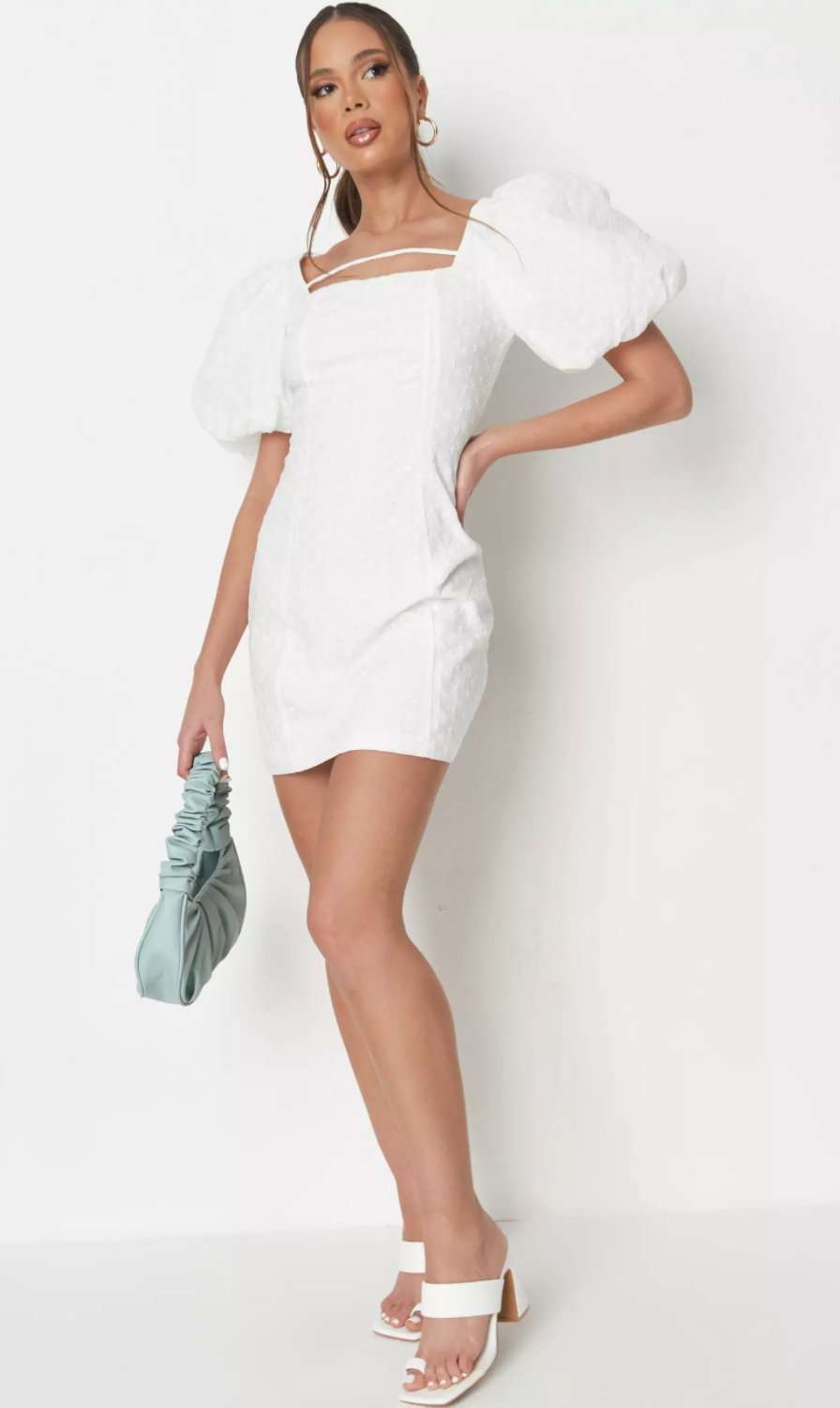 White is a beloved color to many, especially in the fashion industry. Whether you plan to attend an all-white party, a special family occasion, or commemorate a significant individual life moment, a white dress is all you need.
Missguided white dress collection offers tons of exciting options for people who look at life optimistically.
The retailer's sleek white dress collection ensures that you are on top of the game at all times. Their mini, midi, and maxi white dresses open doors for you to walk shoulder-high and show your peers why white is the best color in fashion.
You can wear one of Missguided's white dresses as you step out to meet and interact with your matches in bridal dress edits. The figure-skimming dresses leave you looking fresh, attractive, easy-going, and sharp.
You will create happy moments wherever you go because of the peace and tranquility associated with white.
Missguided offers you a wide range of white hue options to explore, ranging from cream, clean, ivory, to pure white. It is your moment to uplift your feminine side by adding their attention-grabbing white dress collection to your wardrobe.
MissGuided Boots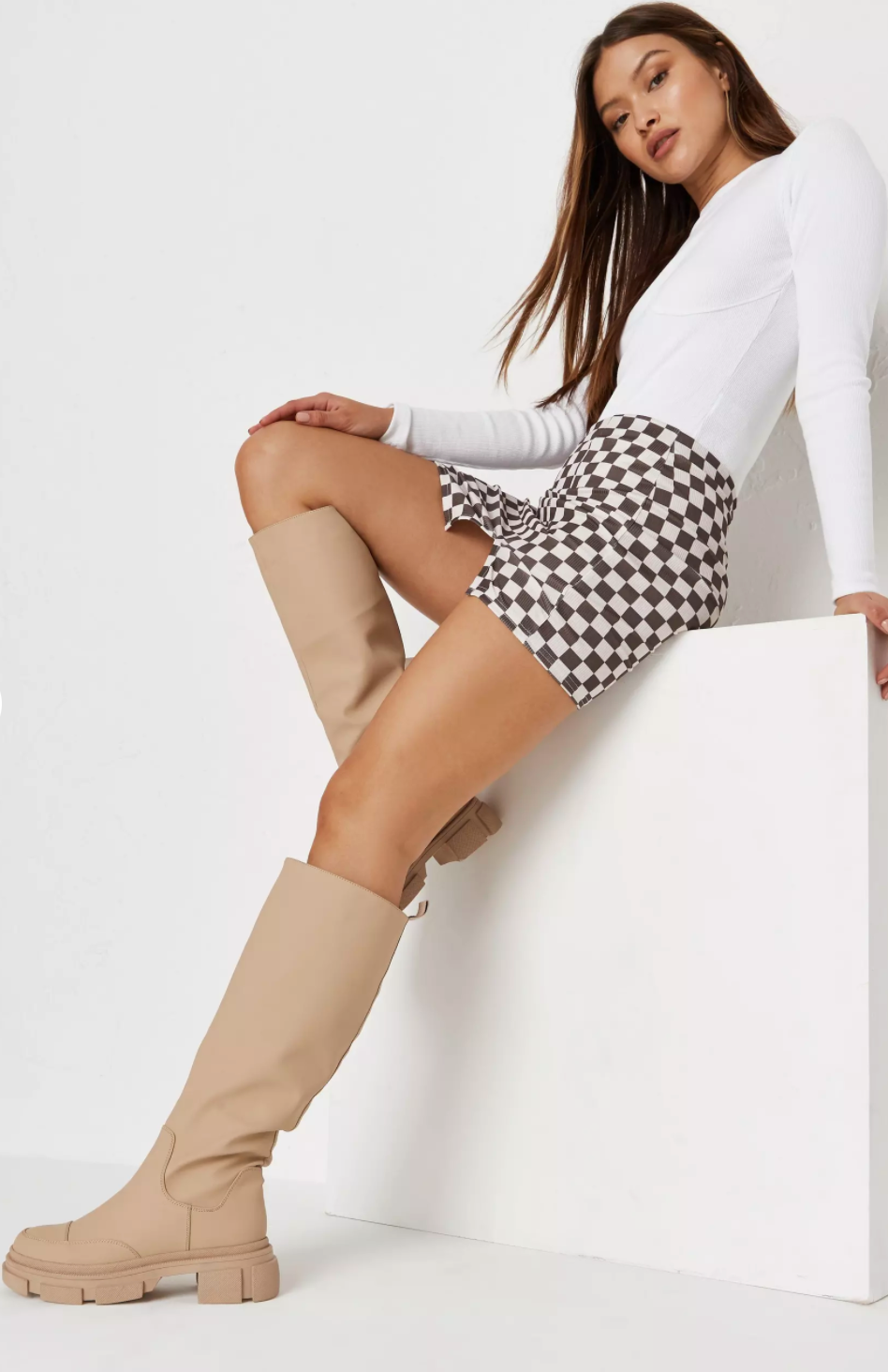 This company also has a variety of boots for women that are comfortable, aesthetically appealing, and suitable for different weather conditions. MissGuided boots are designed to be long-lasting and they never go out of style.
What is your occasion? Are you looking for boots that will take you through this season, or do you want to update your shoe wardrobe with something more fashionable?
You can give your wardrobe a new lease of life using Green mg scripted high-top trainer or Khaki rigid sole sliders from Missguided.
Together with the Nude clear ankle strap court shoes, these boots are among the shoes that will do justice to your wardrobe and rank it high.
The chunky boots are the best during cold weather, while the knee-high boots add value to your footwear collection. The brand also has Chelsea boots, Flat boots, Lace-up boots, suede boots, and more.
MissGuided Corset Top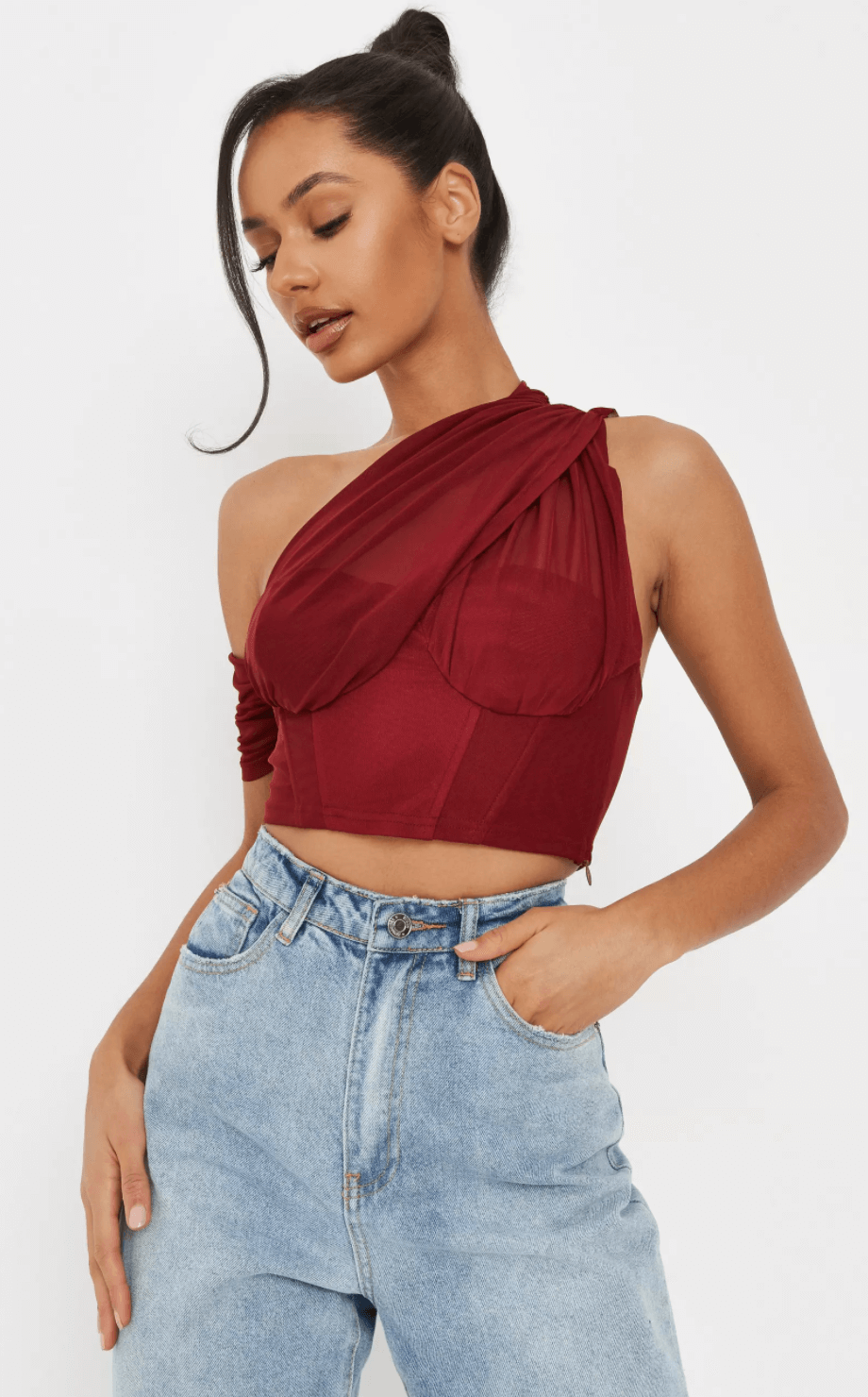 You can spice up your wardrobe with the MissGuided Corset Top collection that ranges from satin corset tops ideal for pairing up with jeans to tailored corset sweatshirts. The retailer offers more than you need.
Take your time to browse through the list of luxe satin, mesh, and velvet fabric corsets. Fashion converges with taste and style here because Missguided cares.
Are you searching for a long sleeve corset top to don with your best pair of faux leather trousers with chunky boots? Missguided has something to dress you perfectly.
Missguided offers you an opportunity to elevate your casual clothing to the top of the class with their corset tops. They have leather print, white milk-maid, satin sleeveless, blue rib corset tops, and much more.
MissGuided Size Chart
One of the scariest things in the fashion industry is realizing that you just bought or ordered the wrong clothing size. You will be frustrated and feel that you invested your hard-earned money on the wrong item.
Missguided size chart offers insightful EU measurements to help you make the right choice. Visiting their Size Guide page will ensure you get the desired fit.
MissGuided Clothes Reviews from Customers
We checked Missguided reviews online and discovered that a high percentage of customers left positive feedback after making a purchase. The multi-channel retailer received a 4.8-star rating from 3,576 client reviews on Trustpilot.
Popular Alternatives to MissGuided
One client was grateful for the company's quick response in solving her issue. Many buyers also praised the company for processing orders fast. Other customers commended their support team for helping them return items and get a refund.
However, Missguided also received some negative reviews, with most customers saying that their orders took long before delivery. The company is partnering with more shipping companies to increase shipping efficiency, especially overseas.
Sign Up for MissGuided
You can sign up for Missguided by registering an account at the company's website. Your details will remain private and secure. Once you sign up, shopping will be easier and faster.
The site asks for your email address so that they can update you on the status of your orders and the latest happening at their company.
Where to Buy MissGuided Clothes
You can visit their website Missguided.eu to buy their clothes or head to one of the retailer's physical stores. You can also order online through eBay and Amazon.
MissGuided Shipping and Return Policy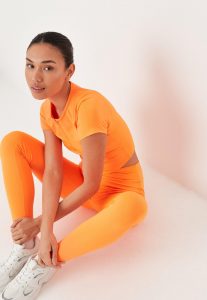 Shipping
The company ships internationally, with shipping costs starting from 7€ and can be as high as 22€ depending on the shipping destination.
Orders made before 3 p.m. on weekdays are processed the same day, and delivery duration ranges from four to eight working days from the day the order was made, depending on your location. The company has a regional website to help clients with shipping procedures.
Return Policy
The company accepts returns from unsatisfied buyers, and all returns are free. The maximum period for MissGuided returns is 45 days from the order delivery date. Customers have to create and print return labels using their portals.
Items have to be in tip-top shape with tags attached and in their original packaging, and you cannot return face coverings. Refunds can take up to 21 days before they reach your account.
MissGuided Promotions & Discounts
Missguided offers a 10% discount for students who register with the retailer's StudentBeans. You will receive a promotion code to enjoy this offer once you have verified your student status.
The company also offers promotion codes allowing clients to shop and enjoy up to 80% discounts. If you use the promotion code GET10 during checkout, you will receive a 10% discount on your purchase.
Contact MissGuided
You can channel all your inquiries by emailing the company through [email protected] or calling customer care on +44 203 471 7680 during weekdays.
They also have a live chat function, and the company takes a maximum of six hours to reply to Twitter and Facebook messages.
MissGuided Reviews: Editor's Verdict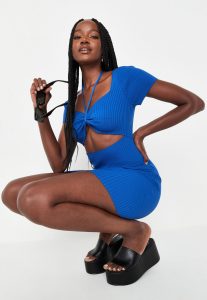 The positive Missguided reviews from satisfied customers are proof of this brand's commitment to offering top-notch services and high-quality products. Their site is easy to use, ensuring that customers have an exhilarating shopping experience.
The website also uses SSL encryption technology to make sure that shoppers' data is safe when they are making a purchase.
The brand offers an enormous collection of stylish clothing that boosts your confidence. Since its inception, Missguided has empowered women by building classiness and boldness in them.
Their fashion products are worthwhile and have a touch of pop, bossy, culture, and street style, and you can wear them in your daily life.
Looking for casual fashion clothing brands to diversify your style? Check out our brand reviews of Wantable, Everlane, Staud Clothing, and Rue21.
MissGuided FAQ
Is MissGuided good quality?
If you are wondering: Is MissGuided good quality? The answer is yes. The clothing brand offers high-quality fashion products that are durable, comfortable to wear, and stylish.
How long does MissGuided take to ship?
Many customers are asking themselves: How long does MissGuided take to ship? The company takes an average of 5-8 days to ship orders.
Where is MissGuided located?
If you are asking yourself: Where is MissGuided located? The clothing company is based in Trafford Park, Manchester, United Kingdom.
How do MissGuided sizes run?
If you are asking yourself how do MissGuided sizes run? MissGuided fashion products run true to size, and they are more consistent.
Who owns MissGuided?
Since its popularity is growing every day, everyone wants to know who owns MissGuided? Nitin Passi is the owner of this company.