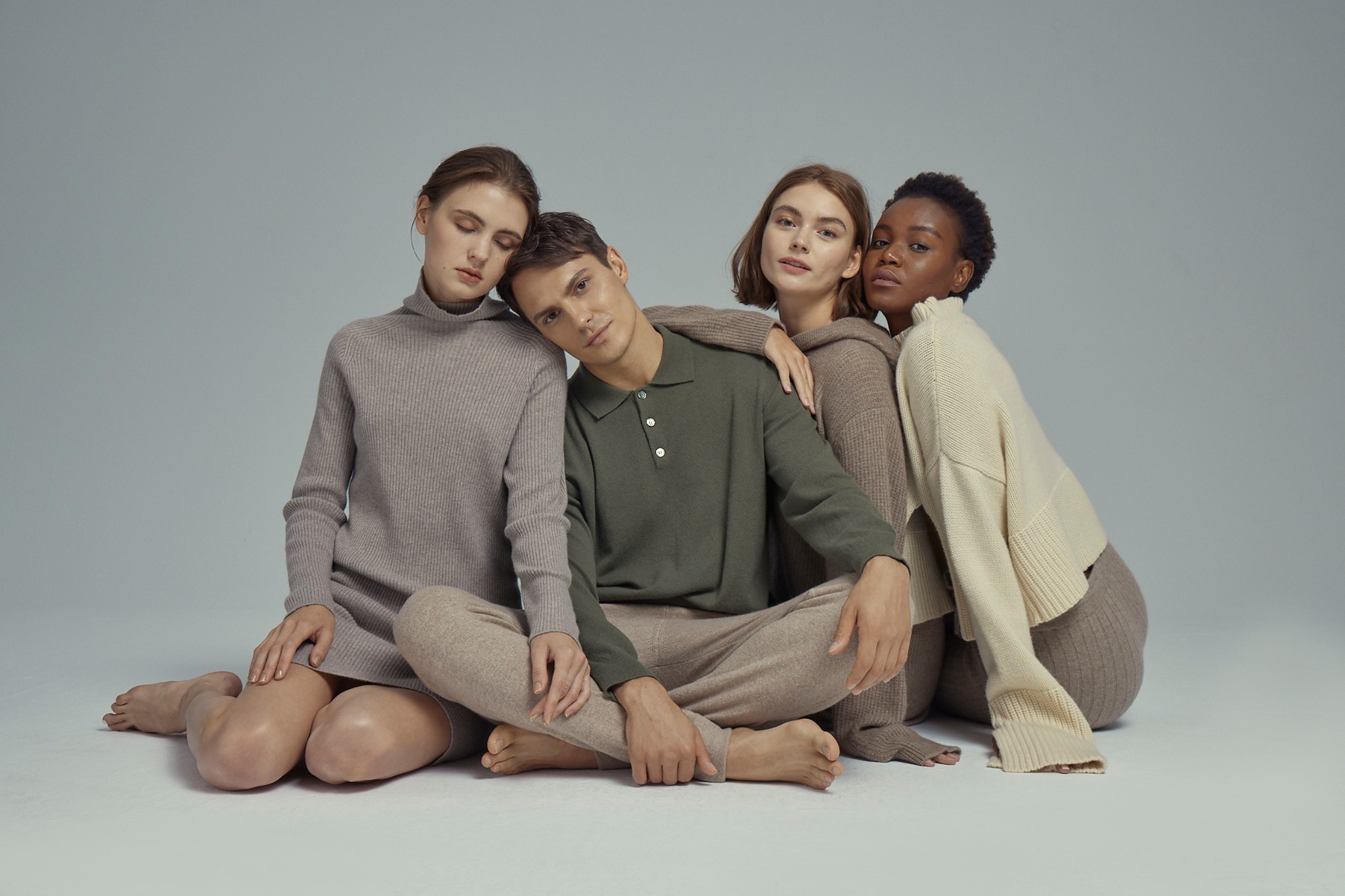 If you are looking for a fine garment with a touch of luxury that will stand the test of time, Gentle Herd might be worth your attention. Wool and cashmere are undoubtedly some of the most effortless luxurious fabrics that not only elevate your look but are durable and high-quality too. But how can one make clothing from these fabrics and yet be sustainable and ethical? What do Gentle Herd reviews say? Are these clothes worth your money?
Today, we are going to take a close look at the values, mission, and policies of the company. We are also going to look behind the Gentle Herd production and analyze customer reviews. As a result, we are going to give you our unbiased, 100% honest, and ruthless opinion about the brand. Ready? Let's get into it.
About Gentle Herd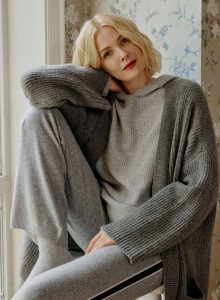 The story of Gentle Herd tells the story of warmness and that is true to many aspects of the company. Famous for their exceptional ability to keep you warm, wool and cashmere are one of the most luxurious natural fabrics you will come across when you look for quality pieces. Gentle Herd approaches the fashion industry with the same warmness by following an ethical and sustainable model. They source their fabrics from the world's largest pastures, Inner Mongolia, where herds and herders live an easy and comfortable life. 
According to the company's website, animal welfare is a big deal for them. So is the well-being of the manufacturers they work with. At every aspect of production, Gentle Herd upholds ethical production and fair trade practices and aims to deliver the finest product that is durable, eco-friendly, and sustainable. 
In terms of designs, Gentle Herd clothing is rooted in the urban style's practicality. Their garments are mostly neutral, simple, yet exquisite. Thanks to the refined fabrics, even the simplest piece can change your entire outfit and elevate your look effortlessly.  
But before diving deeper into Gentle Herd reviews, let's take a quick look at the most important pros and cons of the company:
Pros
Wide selection of garments in the women's section

Sustainable and eco-friendly fashion approach, including cruelty-free production and animal welfare

Clothes are made of high-quality fabrics such as 100% cashmere, wool, yak, silk, etc.

Clean, classic designs that you can easily wear for any occasions

A broad range of pricing with many options to enjoy a discount or benefit from promotions
Cons
According to reviews, some items might run small or seems to be too oversized

Shipping might take more time than expected

Unhappy customers with the customer support, as they had issues with the return process
Gentle Herd Products Review
If you are looking to find out more about the products and read legit Gentle Herd cashmere reviews, you came to the right place. In the next section of our review, we will take a close look at some of the most popular wool and cashmere garments. As we always do, at the end we will share our thoughts on the Gentle Herd reviews we collected and show you what previous customers have to say about their experience with the brand. 
Gentle Herd Women's Shirts and Tops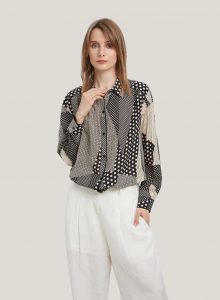 Looking at the shirts and tops section, our first impression is that the company has quite an extensive selection of options you can choose from. If you want to purchase a nice Gentle Herd cashmere sweater, you can be sure about the broad variety of colors, sizes, and models. 
In terms of sizing, tops and shirts are available from XS to XXL. When it comes to fabrics, there are 8 types of fabrics you can filter the results by: 100% cashmere, wool, silk, viscose, cashmere blend, yak wool, cotton, and acetate. 
The cheapest item on the website cost $65. For this amount of money, you can find crop tops, t-shirts, cropped hoodies, and sweatshirts too. The most expensive piece is the Slim Fit 100% Worsted Cashmere Polo Sweater which costs $299. This piece of delicate clothing features a polo neckline and thanks to its slim-fit design, offers a flattering look. Available in multiple colors, such as taupe, smoke gray, and black.
Gentle Herd Women's Sweaters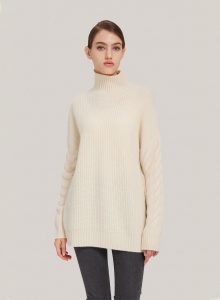 When you think of clothing made of wool and cashmere, the first thing that comes to mind is probably a cozy sweater that is comfortable and keeps you warm. You can filter the sweaters by style. There are boatneck, crewneck, oversized, slim-fit, and turtleneck designs to choose from. So no matter what style suits you the best, you most likely will be able to find the one you like. 
Gentle Herd has a beautiful selection of women's sweaters with the price starting from $70. The Zippered High-Neck Pullover Sweater is a must-have piece in any wardrobe that one can always rely on if the weather turns cold. But other items are worth investing in, such as the Pure Cashmere Crew Tee which can be a great addition to any classic or elegant outfit. The most expensive sweater is the Cropped Pure Cashmere Sweater, costing $438. Made of 100% cashmere, this item features a mock neck, wide sleeves, and an unexpected slit at the front. 
Gentle Herd Women's Dresses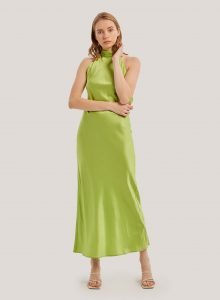 One of the most intriguing categories of Gentle Herd clothing is the women's dresses.  These are available in various colors and designs. You can find silk maxi dresses, cotton bodysuits, slip dresses, classic linen dresses, and many more on the website. 
The good news is that you have many options under $100, with the cheapest dresses being $65. These are usually cotton dresses perfect for warmer seasons. The most expensive dress on the Gentle Herd website costs $479. This dress is an oversized wide-sleeved wool and cashmere blend knitted dress. It is a one-size dress available in camel and ivory colors. 
Gentle Herd Men's Cardigans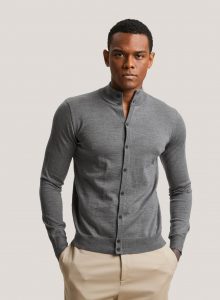 Gentle Herd cashmere is not only for women, men appreciate a well-made high-quality cardigan too. Unfortunately, after visiting the men's section, we were a little bit disappointed by the selection. For example, when it comes to men's cardigans, there are only 6 pieces men can choose from. Compared to the women's section, this number is surprisingly smaller. 
Looking at the cardigans, they are all classic pieces worth investing in. The cheapest one costs $90 and it is made of worsted wool. Gentle Herd also sells clothing made of merino wool, which is a huge favorite among people who love lightweight, yet reliable clothing that keeps them warm. A 100% merino wool cardigan at the Gentle Herd website costs $138 and it has a slightly loose fit.   
Gentle Herd Men's Outerwear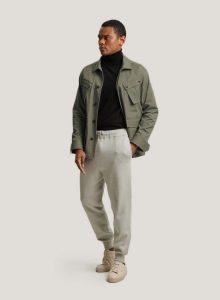 Before taking a look at Gentle Herd reviews from previous customers, let's see what we found in the men's outerwear section. Gentle Herd clothing is famous for the quality materials it is made from and the same is true for the brand's outerwear collection. 
Looking at the website, you can find jackets, coats, and sweatshirts made of wool and cotton. They are mostly classic and elegant pieces, but you can find items with a modern take as well. The sizing ranges from S to XXL. 
In terms of the price range, the cheapest item costs $89. This piece is a cotton sweatshirt, a comfort staple available in black, champagne, go ben green and light gray. The most expensive piece is a $399 color block coat made of wool and cashmere. A timeless classic piece with a modern take that spices up your outfit and elevates your look. 
Gentle Herd Reviews from Customers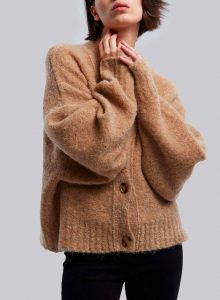 Now it is time to dive into Gentle Herd reviews. What we genuinely liked is that the company allows buyers to leave a review under the products they purchased. People can also rate the items, so new visitors can take a look at product ratings and reviews before confirming their order. 
Overall, it seems that people are happy with the quality of the garments, they describe the items as high-quality, comfortable, and style. In the Women's Sweaters section, a customer says that "After reading reviews, I was concerned about the fit but I was happy to find it fit just as expected." It is true, there are some questionable reviews about the Gentle Herd sizing. Most people who had issues with the size of the item they purchased say that items tend to run small or seem to be too oversized compared to the picture. 
We also looked at Trustpilot, where the brand has a 2.9 rating out of 5, based on 2080 reviews. Looking at the reviews, people don't really have issues with the quality of the garments. A previous buyer says: "I loved their quality, the pieces are so stylish and fit so well. The fabric and color are so beautiful. I got exactly what I ordered. Love their neutral pieces." 
What seems to be the problem though concerns the customer service, most exactly the shipping and return process. Many people say that their order arrived weeks later than the promised ETA. Others complain about the return process being unreliable as they are still waiting for refund weeks later when they returned the items. 
Sign Up for Gentle Herd
We also looked into the sign-up process and our overall impression is that it is simple and straightforward. To create an account you will need to give your email address and register. Then a password will be sent to your email address which you can use to log in.  Quick, simple, and easy, it can all be done in a minute or two. 
Where to Buy
Being an online brand, at the time of writing, the only place where you can purchase the Gentle Herd items is the company's official website. 
Gentle Herd Shipping and Return Policy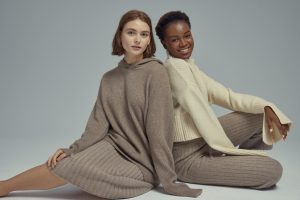 When it comes to the shipping and return policy of the brand, things are quite clearly and concisely communicated on the website. Gentle Herd offers free shipping to almost all countries for orders over $199. If your order doesn't exceed this amount, the shipping cost will be $15 per order. 
According to the website, the company needs 3 days to process your order, then the delivery time usually takes up to 7 business days. If you order from outside the US, delivery can take 7-10 business days. However, people in Gentle Herd reviews are usually disappointed and frustrated with delivery. A significant number of previous shoppers say that it took more than 7 days until they received their order. 
Popular Alternatives to Gentle Herd
If you create an account, you can track your order and follow up on the status of the order and delivery. So based on the Gentle Herd reviews, we recommend you to do that. This way, if your order takes longer to arrive than expected, you can take a look at it. 
In terms of exchanges and returns, you have 28 days within the day of delivery to request a return. To do this, you are instructed to contact the company at [email protected], and explain why you want to return the received items. You are also asked to email them the original receipt and the order number. 
Depending on the reason why you want to return your order, the company will approve or reject your request. Once you get their approval, you can return your order and your return will be processed shortly. According to the Gentle Herd website, it usually takes 5 business days until your refund shows on your account.
Promotions & Discounts
One of the best parts of online shopping is that brands usually offer you promotions and discounts that can help you save money. So if you are looking for a Gentle Herd coupon, we have great news for you: you most likely will find one. 
When you visit the Gentle Herd website, look closely above the menu header. At the time of writing our review, the company offers not one, but three deals and you might have a chance to benefit from both. For orders over $250, the company offers you a free gift. 
The other promotion targets students supported by Student Beans. This coupon code gives students a 25% discount on their orders. So if you are a student and you want to save some money on your Gentle Herd order, you should definitely use the code. To access it, you will have to create an account on the Gentle Herd website and get your student status verified with Student Beans.
The third deal you can find marketed on the website gives you 10% off on your first purchase. To benefit from this discount, you will need to subscribe to the company's newsletter. 
Last, but not least, if you happen to find nothing on the official website, don't be disappointed. Do some research quickly in your browser. Who knows, you might be lucky to find something that will help you cut a few dollars off at the checkout page. 
Contact Gentle Herd
If you want to reach out to Gentle Herd with any questions or inquiries, you have multiple options to choose from.
For general inquiries and customer problems, you can contact the company at [email protected]. You can also get in touch with them via one of their social media channels. You can find the company on Instagram under "gentleherd", or under "Gentle Herd" on Facebook. 
On the company website, you will find two addresses listed:
For general inquiries, returns, etc: Lucky Age INC: 200 Continental Drive Suite 401, RM 411, Newark DE 19713 County of Delaware

Business registration: Flat/Room 1101D, 11/F, Lippo Sun Plaza, 28 Canton Road, Tsim Sha Tsui, Kowloon, Hong Kong
Gentle Herd Reviews: Editors' Verdict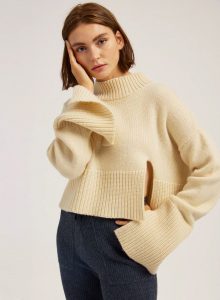 Now that we looked at the values and policies of the company and also analyzed Gentle Herd reviews, it is time to give you our honest opinion. Is Gentle Herd worth your money? Should you trust this company? Are the clothes truly as high-quality as you expect?
Based on all the information we gathered here, we can confidently say that yes, Gentle Herd is a legit and trustworthy company. The brand follows sustainable, eco-friendly production and creates well-made, urban-style garments from high-quality fabrics. So if you want to treat yourself to a nice silk dress, a comfy wool sweater, or a cashmere top, Gentle Herd is a go-to place that is definitely worth the money!
Are you looking for other fashion brands? Check out these reviews of Lunya, DIYANU, Boohoo, and Paloma Wool.
Gentle Herd FAQ
Do I need an account to place an order?
If you are ready to place an order you don't need to create a permanent account to do so. Gentle Herd allows you guest check-in. However, it is recommended to create an account, especially if you would like to manage your order and follow up on the delivery process.
How would I know which size to choose?
In case you are not sure which size fits you the best, you can rely on the international sizing chart. This is provided by the brand and you can find it on the website.
Is Gentle Herd Ethical?
After we looked into the values of the company and the production process, our impression is that Gentle Herd is a truly ethical brand. They put animal welfare first, making sure that no animals are harmed in the making of the garments. They constantly monitor the size of the herd and their grazing to make sure that herds live a comfortable and quality life. Gentle Herd upholds fair trade practices, takes care of the farming community, and respects labor rights.
Where is Gentle Herd clothing made?
According to the Gentle Herd website, the company sources its wool and cashmere from the world's largest pasture, Inner Mongolia. There is no mention of where exactly the production happens. The company has two addresses, one in Delaware and one in Hong Kong, so their factory may be located in either one of these places.
Is Gentle Herd legit?
And now it is time to answer the most burning question of all: is Gentle Herd legit? Based on all we learned during our research, we can confidently say that yes, Gentle Herd is a legit company that is transparent about both production and pricing.