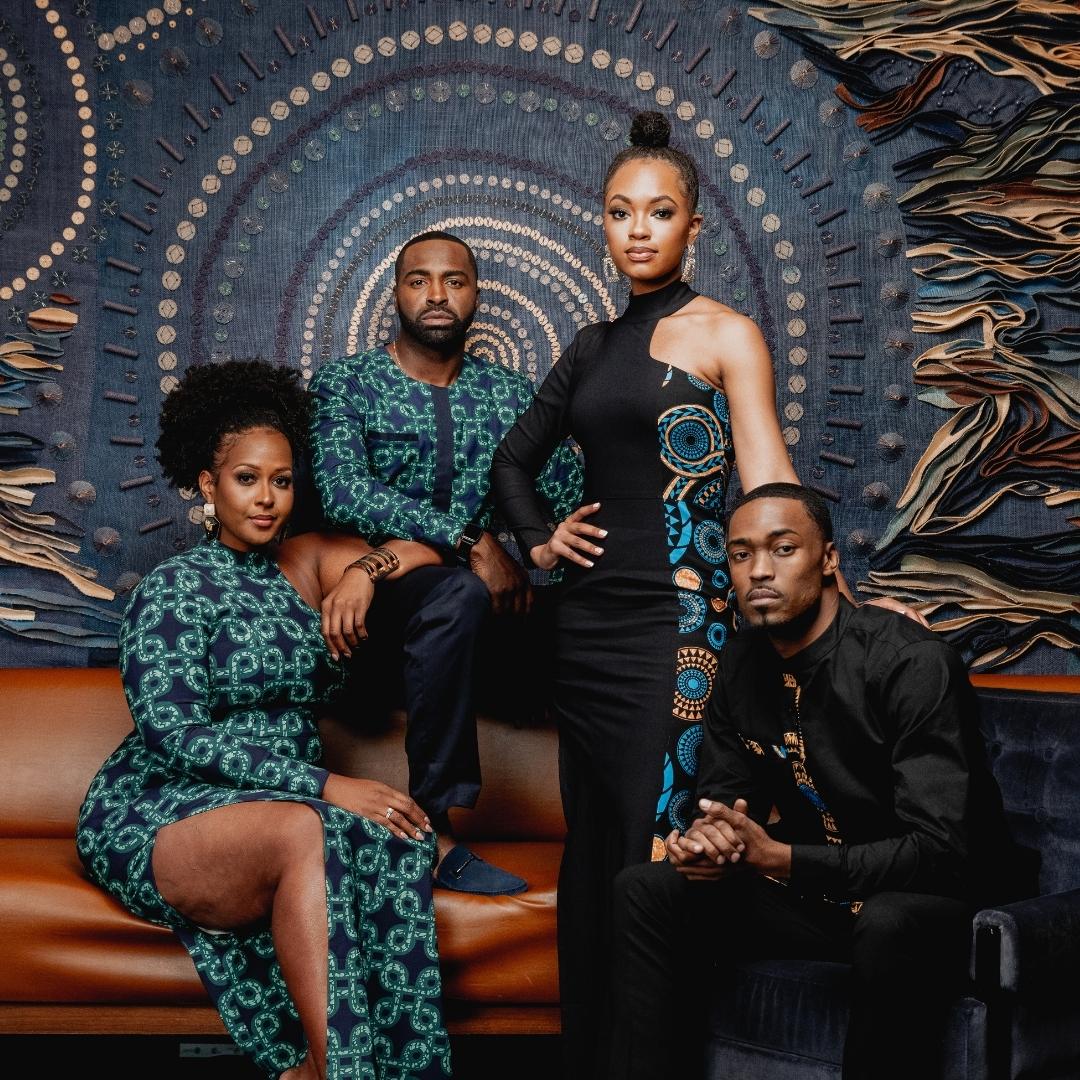 With their bold prints and vibrant colors, the D'iyanu clothes are definitely conversation starters no matter the occasion you wear them. The company approaches fashion in an exciting way, blending the exoticism of African cultural heritage into their apparel. But are their garments more than just fun, colorful designs? Is this company worth your money? Today we are going to dive deep into the brand's history, check the products and analyze Diyanu reviews from multiple sources. 
If you're ready to find out our unbiased and 100% honest opinion about this brand, join us in today's article. We won't leave any questions unanswered. 
About D'iyanu African Clothing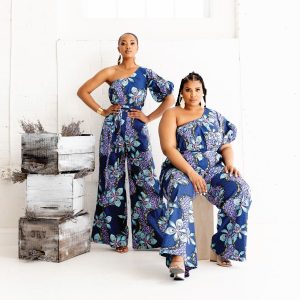 The history of the company goes back to the childhood of the D'iyanu owner, Addie Elabor. As a 6-year-old little girl who just moved to the US from the faraway country of Nigeria, Addie had a hard time trying to fit in her new home. Over the years she learned to embrace her uniqueness and found a friend in a fashion that allowed her to express her identity and cultural heritage.
Feeling empowered and inspired by clothing, she was constantly searching for African-inspired fashion, but she quickly realized that there are not many options for her or like-minded people to choose from. With absolutely no design background or experience, she decided to found her own fashion brand that will fill this void. 
In 2014 she founded D'iyanu which offered ready-to-wear African-inspired garments characterized by vibrant colors and bold designs. In 2016 she was joined by her brother, Dara Ajayi who contributed to the growth of the brand and took part in leading as a partner and the president of the company.
Pros
Ready-to-wear printed outfits inspired by the African cultural heritage

A decent selection of clothes, including dresses, shirts, skirts, activewear, swimwear, etc for women, men, and children

Affordable prices

True to size clothes

People are happy with the customer service and shipping time
Cons
Dresses and skirts might run too long for smaller customers, so you might need to get some items adjusted to your height

Larger sizes are typically out of stock for multiple products
D'iyanu Clothing for Women Review
In the next section of our D'iyanu clothing review, we are going to take a closer look at some of the most popular garments made for women and see what makes them worth buying. 
D'iyanu Rehema African Print Faux Wrap Maxi Dress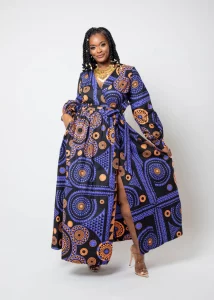 With its dramatic puff sleeves and chic cut at the wrist, the Rehema African Print Faux Wrap Maxi dress is one of the best sellers in the women's section. The dress comes in a beautiful Purple Mandala print, which makes you feel like a queen. And we didn't mention the best part yet: it has pockets! A comfortable, elegant dress, a ready-to-wear outfit you can pull out of your wardrobe for any occasion you can think of. 
In terms of material, the dress is made from 100% organic cotton. The reviews about the Rehema dress are more than positive. A previous shopper mentioned that she bought the dress to attend service at church and she was impressed by how well the dress fits. The dress costs $109.99.
D'iyanu Kimiya African Print Faux Wrap Skirt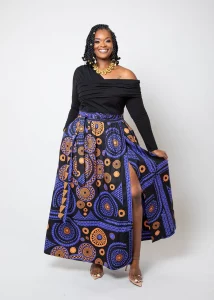 If you like the vibrant print of the Rehema dress, but you rather wear a skirt, the Kimiya African Print Faux Wrap Skirt was made for you. You can wear this piece of clothing for casual or more formal occasions, so it is definitely a great addition to your wardrobe you can always rely on.
Paired with a light blouse or top it can easily be a statement piece of your outfit. The stylish slit opening and the sash that you can tie in the front or the back make this skirt a comfortable, yet elegant garment that will 100% elevate your look. Similar to the dress variant, the skirt has pockets which needless to say, is usually a big favorite when it comes to skirts and dresses. The Kimiya skirt costs $82.99.
D'iyanu Farjana African Print Stretch Woven Blazer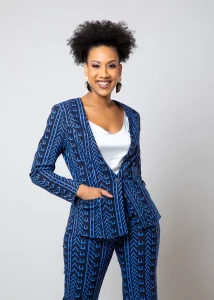 According to the company's website, the Farjana African Print Stretch Woven Blazer (Blue Navy Mudcloth) is made for "boss ladies". The comfortable, stretchy woven fabric will allow you to feel at your best all day long in the office or during running errands. The tasteful design follows your shape and emphasized your feminine energy. Not to mention the African-inspired print that will make you feel empowered.
Paired with black trousers and a white button-down it can take any business outfit to the next level, but if you're into a more bold look, you can wear it with the matchy Abebe wide pants as a set. The blazer costs $79.99, while the price of the matchy pants is $64.99.
D'ilyanu Clothing for Men Review
Now that we reviewed the women's section, let's take a quick look at the D'iyanu clothing options men can choose from.
D'ilyanu Chane African Print Button-Up Shirt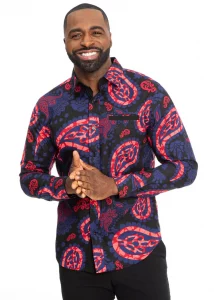 If you think that the men's section is less colorful, you cannot be more wrong and the perfect example is the design of the Chane African Print Button-Up Shirt. We can 100% agree with how D'iyanu describes this shirt, "The Chane will take you from office to party in style". 
Nothing proves better how well-made this garment is than the diyanu reviews from previous customers. A shopper from the US says in the review section under the product that he was so satisfied with his purchase that he would buy every design if it were available. Being a delicate material, the care instructions advise only dry cleaning for this piece of garment. Price-wise, this versatile shirt is quite affordable, especially if you think of the many different places and occasions you can wear it at. It costs $59.99.
D'iyanu Deion African Print Short Sleeve Button-Up Shirt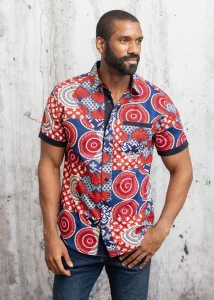 Another colorful shirt option is the Deion African Print Short Sleeve Button-up which costs $54.99. Undoubtedly, this short-sleeve lightweight summer shirt is typically ready-to-wear D'iyanu clothing you can pull out anytime and create an elegant, unexpected look.
If your goal is to create a casual outfit for a garden party, a night out in the city, or you are just ready to chill by a pool, wear the African print with a pair of blue jeans or white summer pants. You can also dress up the Deion shirt with a pair of black pants and attend any elegant event confidently by bringing some vibrant energy to the crowd. 
Awujo D'IYANU TRIBE Hoodie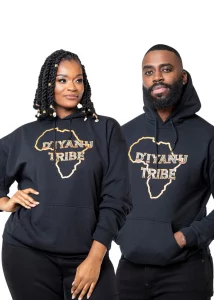 A more comfy option is the Awujo D'iyanu Tribe Hoodie in Gold Green Kente print. Made of 100% Cotton French Terry, this hoodie is more than your average, everyday hoodie. What makes it really special is the design with the map of Africa and the D'iyanu logo on the front. Among all items reviewed above, this cozy hoodie is the most affordable, it costs $49.99. Available in many sizes from S to 3XL. 
D'iyuanu Clothing for Kids
Before we start to analyze the diyanu reviews we collected from previous buyers, let's see how the company approaches kid's fashion and what options D'iyanu offers for parents and kids.
Haji African Print Applique T-shirt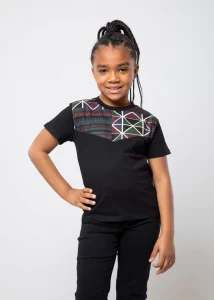 Looking at the D'iyanu kids' section, there are so many fun little outfits you can choose from. One of the most popular and at the same time, most affordable garments is the Haji African Print Applique T-shirt, a $29.99 short-sleeved shirt. The design is simple, yet sophisticated, with a small part of African-inspired print placed on a cotton ankara applique at the chest part. The 97% cotton and 3% spandex body fabrics create a luxurious feel and a material that is soft at the touch and comfortable to wear.
What's really great is that you can find the same print in the women's and men's sections too, so you can easily create a matching family outfit that speaks for your identity and cultural heritage. 
Oma African Print Kid's Sweater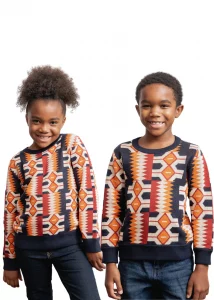 D'iyanu has a beautiful selection of kid's sweaters too. The Oma African Print sweater is available in many vibrant prints: Peach, Teal, Cream Orange, Yellow Red, Brown Orange, Black Tan Batic, etc. The all-over print knit fabric makes this sweater a fun little piece that is comfortable for playing and keeps kids warm during the cold season. It has a ribbed-knit neckline, cuff, and waistband. 
The original price of the sweater is 59.99, but at the time of writing, you can benefit from the ongoing promotion and buy it for only 29.99. So make sure to take a look at sales and promotions next time you shop on the D'iyanu website because chances are you might be able to save some money on your order.
D'iyanu Reviews from Customers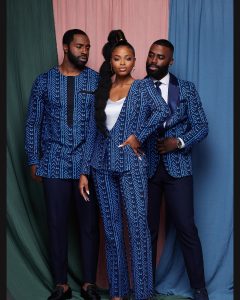 To get the whole picture, we are also going to check some D'iyanu reviews from previous buyers. Ready? Let's get into it.
As customers, people always appreciate it when a brand allows buyers to leave feedback and reviews on their official website, and this way they can get an idea about the quality of the products, the shipping process, returns, etc. When creating our D'iyanu review we happily noticed that you can find thousands of customer reviews on the D'iyanu website. You can read product reviews right under the garments, which helps a lot when you cannot decide whether or not a certain product is true to size or quality enough to be worth your money. 
Popular Alternatives to D'IYANU
Reading the diyanu reviews, our overall impression is that people are happy with the items they ordered. They appreciate the African-inspired designs, the colors, and the prints of the D'iyanu clothes. There are no complaints about quality, either. A previous shopper who ordered the Amara Women's shirt writes the following review: "This is a good quality shirt that is a true black not faded. It fits comfortably and is cute!" Another customer expresses her satisfaction with the shipping time and customer service saying that the "shipping time was great".
Many say that the clothes are true to size, the only common problem is that skirts and dresses tend to run too long. Our advice is to check the company's size guide before adding an item to your cart, and in case a garment is too long for your height, take it to a tailor for a quick fix. 
Sign Up for D'iyanu
We also looked into the sign-up process which seems very simple, and straightforward and you can easily complete it in a few minutes. To create an account you will need to register on the company's website by filling out a form with your first name, last name, email address, and password. After this, just click on the "Create my account" button at the bottom of the page. 
Where to Buy D'iyanu
If you decided to treat yourself to some vibrant African-inspired D'iyanu clothing, currently you have two options to choose from. The easiest is to place your order online. You can also choose the Curbside Pickup Option. In this case, you will need to call the company between hours of operation (Monday to Friday between 10 AM and 4.30 PM) and they will place your order over the phone. 
According to the D'iyanu website, due to Covid-19 regulations, the showroom is still not available at this time.  
D'iyanu Shipping and Return Policy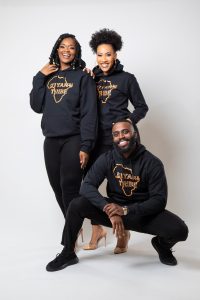 For US orders the company offers three types of shipping:
Standard shipping:

This shipping type will cost you $6.99 and your order will be delivered by USPS First Class Package within 4-7 business days.

Priority shipping:

If you opt for priority shipping you will be able to receive your order within 3-4 business days. Your package will be delivered by USPS Priority. The shipping charge in this case is $12.99.

Next Business Day shipping via UPS:

If you choose this shipping, in case you place your order before 12 PM (Monday to Friday) EST (US), your order will be processed on the same day and you will receive it on the very next day. 
All orders are shipped Monday to Friday, and it typically takes 2-3 business days for the company to process your order. 
When it comes to D'iyanu returns, on the company's website you will find a straightforward list of all return terms you should know about. Here are some of the most important ones to keep in mind:
The company accepts returns within refunds for 21 days for US orders and 30 days for international from the delivery date. 

They do not cover the return shipping cost, you will be responsible for the cost of returning the unwanted item(s).

All returned items must be unworn and unwashed in the original conditions with the tag attached.

Swimwear, masks, filters, altered items, and Clearance items are unreturnable without exception.
According to the D'iyanu website, your refund will appear in your account within 3-5 business days. 
D'iyanu Promotions & Discounts
In case you are looking for a D'iyanu coupon code, you don't need to research for hours to find a good deal. The company offers you one right on the official website. If you use Amazon Pay you will benefit from $20% off at the checkout. All you need to do is to use the AMP20 discount code. A straightforward offer that allows you to save money on your purchase. 
But this is not all. There are usually other promotions and discount you can enjoy. At the time of writing, you can get 50% off clearance or enjoy free shipping for all orders over $99. Not to mention their Easter sale that helps you to save 20% off your order. So make sure to look around on the website or make a quick research to see if there are any promotions or discounts available because the chances are, you will find some. 
Contact D'iyanu
We haven't answered everything in our Diyanu reviews? For any questions or customer inquiries, you can reach them at 484-681-4705 phone number or contact them at the [email protected] email address.
You can call them from Monday to Friday between 10.30 AM and 4.30 PM. In case you prefer sending them a mail, their official mailing and return address is D'IYANU, 910 E. Main St., Suite 202, Norristown, PA 19401.
For PR and partnership inquiries you are instructed to use the contact form on the company's website or send an email to the [email protected] email address.
D'iyanu Reviews: Editors' Verdict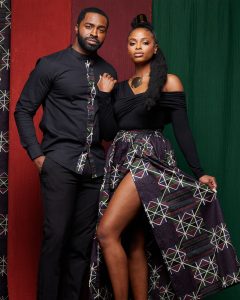 Now that we looked behind the company's history, mindset and production, and analyzed Diyanu reviews, it is time to give you our unbiased verdict about the brand. Our overall impression is more than great, we love the idea that inspired the founder to create the D'iyanu brand. 
Based on the customer reviews, the clothes are good quality and they are made to last. Just like customers, we think that the designs are out of the ordinary, the brand is not afraid to use bold, vibrant colors. 
The look you create with D'iyanu clothes will definitely make you stand out from the crowd and will allow you to express your true creative and unique self through fashion. These clothes are for those who like to create a look that is a statement, a look that speaks for itself and inspires others to learn more about the African culture through colorful printed garments that are high-quality and affordable.   
Are you looking for other stylish fashion brands? Consider reading our reviews of The Frankie Shop, The Black Tux, Charlotte Russe, and Canada Goose. 
D'iyanu FAQ
Is D'iyanu Black-owned?
Yes, D'lyanu is owned by Addie Elabor and Dara Ajayi, who leads the brand as a strong brother and sister team.
What does D'iyanu mean?
According to the company's website, the name D'iyanu translates to "of or from something wonderful". As a matter of fact, the letter "D" means "of" or "from" in French, while "IYANU" stands for "miracle" or "wonderful" in the Nigerian language, Yoruba. The combination of the two languages symbolizes how the brand blends together the African and the European culture and cultural heritage in fashion.
Are D'iyanu items true to size?
The brand does everything to make sure that all D'iyanu items are true to size. To help you decide which size fits you the best, they created a size guide you are encouraged to check out before placing your order.