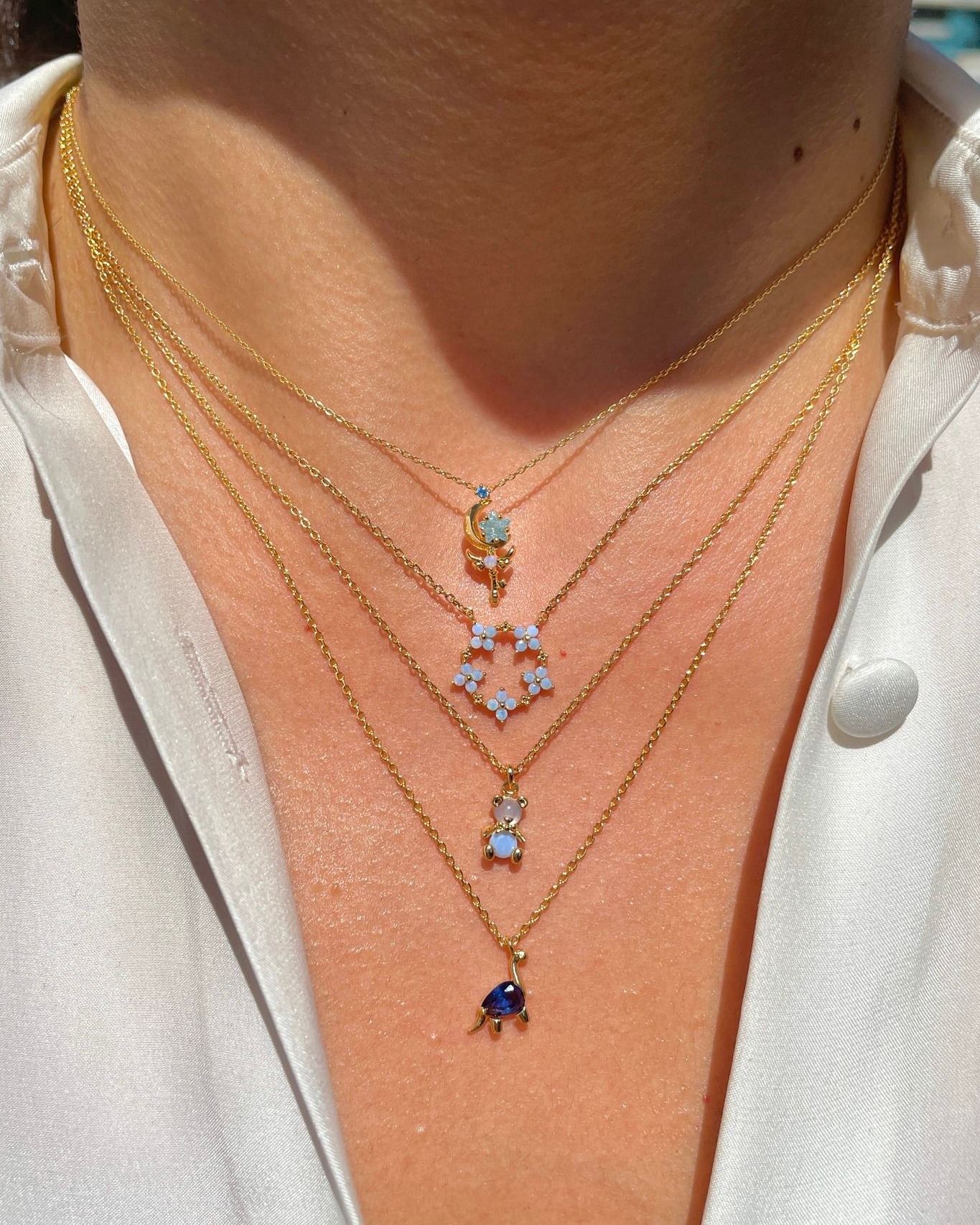 If you're a fashionista, you will agree that beautiful pieces of jewelry have their way of complimenting an outfit. However, it is rare to find original and long-lasting jewelry that will be perfect for your outfit. With our Girls Crew Jewelry review, you will understand why the brand was featured in Cosmopolitan and Buzzfeed, which are top-rated media outlets.
So whether you are looking for shiny, long-lasting, or affordable jewelry as an addition to your wardrobe, Girls Crew is here for you. You don't have to be bored with your jewelry, and the Girls Crew will help you achieve that. Over the years that the brand has been around, it has proven to be a store loaded with unique and creative designs.
This article will discuss a young brand that grew to have customers and large followers on Facebook and Instagram. You will learn how it sells its products in multiple stores. Keep reading to find out what this brand is all about. We'll also share details about their services, pros, cons, products, policies, and customer reviews. Ultimately, it will influence your decision to purchase.
About Girls Crew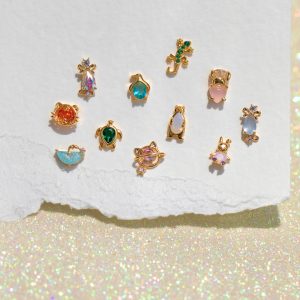 Have you wondered why the young brand is famous in the fashion industry with a large customer base? With this Girls Crew jewelry review, the reason is not far-fetched. The brand has various collections that can fit any outfit for different occasions. This makes them the perfect brand to patronize when you want to change your wardrobe or make an addition to it.
In 2017, Jina Chang started Girls Crew out of her love for fashion and jewelry, a desire she has had since she was a kid. After sharing her perspective with other women, they came together to create original designs expressing individual creativity.
The Girls Crew Jewelry was born out of a desire to see beauty through jewelry on people. Rare designs make people unique during occasions and events. Girls Crew is a conglomerate of young individuals with creative minds that work tirelessly to recreate old designs and innovate new ones. The brand specializes in creating original designs.
In addition, the brand prioritizes the customers' needs to make their customers leave satisfied. Therefore, all customer's comments and reviews in all forms are taken care of, and complaints are worked upon. Despite the outstanding quality of its collections, the brand strives to improve the collections to meet customers' expectations.
Also, the brand believes wearing jewelry should be fun regardless of the occasion. Therefore, they help you bring your imagination to life. They bring out the creativity in you and make you unique. In a bid to make their customers connected, they bridge the communication gap and act with integrity. This makes their customers keep coming back.
Moreover, the brand follows production ethics and ensures they work in a conducive environment. The brand also follows good manufacturing policies during significant productions. It was featured in many publications such as DailyMail and Brides. Continue reading our Girls Crew Jewelry Review to find out about the brand's products.
Pros
Offers a wide variety of collections

Creates original designs

Works with honesty and engages in transparent communication with the customers

It helps to bring your creativity to life.

Efficient customer service leaves the customers satisfied

International distribution of products.
Cons
Expensive products in comparison with other jewelry brands

Limited customer reviews are available.
Girls Crew Product Review
The Girls Crew is here for you if you need long-lasting jewelry pieces. The young brand specializes in creating original designs and also offers a wide selection of jewelry. Most of its collections present a way to help express yourself and your creativity. With the brand's emphasis on everyday improvement, they have collections that can accommodate the customers' needs and preferences.
Most customers feel connected to them because of the way the brand cares about them and the interactions done with honesty and transparency. Aesthetically, the brand has a playful side which shows in the Fun Fruit Collection and Dino-Mite Dinosaur Collection. If you are looking for trendy jewelry, find out more about the Girls Crew's top-notch products below!
Girls Crew Earrings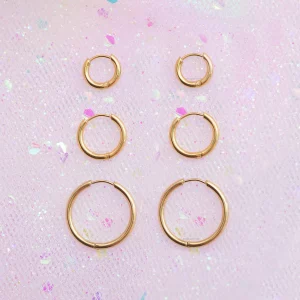 Whether you want a small-sized earring that will fit your outfit perfectly or you want a shape that will complement the shape of your face, the Girls Crew earrings offer a wide variety of earrings. The collections are designed in a way that suits your preferences. So, during rush hour, you can instantly complement any of your outfits with a pair of earrings.
A piece of earrings can give your outfit a different nice look. Fortunately, the earrings are available in various styles, designs, and lengths. So, a new addition to your earrings set is not bad, and you can get new varieties to spice up your collection.
The collection includes water-resistant earrings, which makes it the best if you like to shower or swim with your earrings on. They are designed with different durable metals such as stainless steel and gold to make them last longer. They are unique and compliment your outfits. In addition, people with multiple piercings can find pieces of earrings that can be used together to make a great combination.
In addition, the earrings are hypoallergenic with minimal risk of causing an allergic reaction, making them skin-friendly. As a result of the pure metals used in designing the earrings, there is a reduced risk of having allergic reactions and irritation. Are you a mother considering a good earring to protect your newborn from an allergic reaction? Then you should shop Girls Crew earrings.
Girls Crew Rings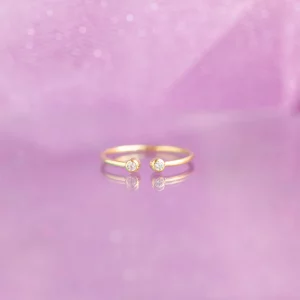 Shopping for rings can be time demanding, especially when you want a unique one. However, a classic ring can add a touch of beauty to your overall outfit. The Girls Crew has different collections to match your outfit or use for engagement. The brand will make finding your dream ring easy.
Are you worried about getting a ring that will still fit properly even after adding weights? Girls Crew rings have adjustable bands, making them fit on the size of your finger. The adjustable rings are ornamented on the two ends, which makes them suitable for you if you want something unique. Also, with its water-resistant ability, you can wear the ring all day long while doing house chores without fearing getting your rings tarnished.
In addition, there are different sizes of rings to suit your preferences. The size ranges from about 1 mm in width to higher widths. The thin rings allow you to add another layer of a ring to give a dazzling combination. There are also rings with beads and other embellishments that can make heads turn during an occasion.
Similar to the brand's earrings collection, the rings are hypoallergenic. The hypoallergenic ability makes it durable and resistant to tarnishing. In addition, it contains more precious metals in its constituent, making it medically safe with minimal risk of irritation.
Girl Crew Necklaces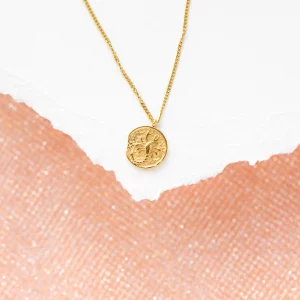 Next up on our Girls Crew Jewelry Review is the pendants. Suppose you are looking for high-quality necklaces with various designs with or without pendants; you'll appreciate the brand's collections of beautiful necklaces. Any collection brings you back asking for more because of the respect gained when wearing it. Apart from adding sparkles to your beauty, necklaces show your taste and fashion.
In addition, the brand has a collection of necklaces with zodiac signs as a pendant. So, do you want me to do the speaking for you and represent your zodiac sign? Then the Girls Crew necklace is here for you. Fortunately, the bracelets come with all zodiac signs so you can choose your preferred one. However, the stock is limited, and some of the necklaces with zodiac pendants have been sold out.
Do you want your necklaces glittering and shining all around? The brand has a dazzling collection, and one of its collections is a necklace with stars all around it. A piece includes three stars pendant and two iridescent, chunky stars. However, discounts and promotions do not apply to this type of purchase.
Girls Crew Bracelets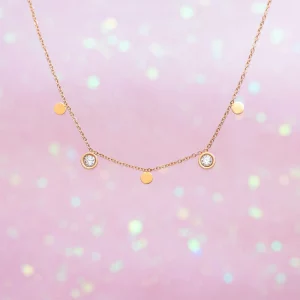 Are you looking for an ideal gift for yourself or a friend? Or a perfect surprise for a friend? Girls Crew bracelets offer the best set of bracelets. You can adorn your wrists with any of the brand's bracelets. So, whether it is a party, anniversary, or any occasion, you are ready to go. The bracelets are carefully crafted with unique patterns to suit your occasion.
Bracelets can give you all the confidence you need to go outside. You can shop Girls Crew jewelry for beautiful, elegant bracelet designs. Over time, they have proven to have designs that last long and maintain their sparkles and brilliance over time.
The creativity used in making the bracelets and the versatility of the bracelets makes them a great addition to any outfit. The unique designs are made with adjustable knots to make them fit perfectly on your wrist. So, it is reasonable to shop Girls Crew jewelry when considering an add-on accessory or a gift to a friend.
Girls Crew Jewelry Review From Customers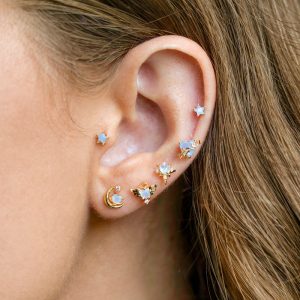 Now that you are familiar with the Girls Crew products, we should see the customers' feedback on their experience with the brand's products and services. This section will address what the customers patronizing them have to say. This will include the other information we missed in the product reviews. However, there is a limited number of reviews from customers found online.
Most reviews for the Girls Crew earrings are positive, especially for the fruit basket stud set. A satisfied customer says, "It doesn't get better than this fruit set. I love them and wear them every day!" Four comments gave the fruit basket stud set a 5/5 rating.
Popular Alternatives to Girls Crew
We also noticed positive reviews concerning the perfect peach ring. A customer said, "I love this store. This ring is absolutely gorgeous and super high quality. Great price and so cute. My boyfriend bought it for me, and I could not be happier."  This particular product has a 5/5 rating from 4 comments. Similarly, the perfect peach ring has a 4.8/5 rating.
A happy customer with a 5-star review commented on the rainbow stack ring, "I've seen rainbow stacking rings before, but never committed because I thought it might look too costume jewelry-ish on. However, this ring is stunning and subtle enough that it doesn't look flashy. I'll buy more in different colors."
Unfortunately, the last positive review is about the butterfly necklace. The happy customer said, "Super fun to add to your stack. It has a long chain, too. I have a thicker neck and sometimes have to add an extended to Girls Crew necklaces. This one is free to be. I would purchase it again." The butterfly necklace has a 5/5 rating, according to 2 comments.
As for the TrustPilot, there is only one comment and it is regarding the delivery to Germany, that took more than a month. But we can not blame the shop itself for that. There are also some concerns on Reddit about the products being overpriced, but still worth it and recommended from previous buyers.
Sign Up for Girls Crew
To improve your shopping experience with the Girls Crew, sign up and create an account with them. With this, you can access discounts and promotional offers for loyal customers.
Where to Buy
Officially, you can order any of the products from their website. You can enjoy discounts when you purchase directly from the website. However, if you cannot purchase from their website, you can get the products from Amazon and some other online stores that are independent retailers.
Girls Crew Shipping and Return Policy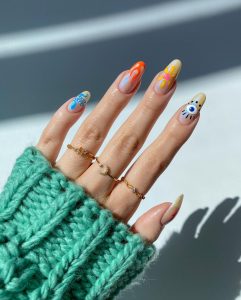 After your order has been confirmed, it is processed and shipped from the headquarters in Los Angeles. Usually, orders are packed and processed within two business days after purchase. However, during sales periods, the orders may be delayed due to the traffic of orders.
For orders above 100 dollars, the brand offers free standard domestic shipping; on orders above $150, the brand offers free international shipping. However, it is essential to note that the shipping costs are non-refundable.
Also, the Girls Crew is not in any way responsible for import taxes and countries' customs fees. Goods seized by these authorities will not be delivered again. Also, the brand does not accept billing and shipping addresses written in other languages besides English.
Girls Crew offers free domestic purchases. You can return an item within 30 days of delivery. The return packages must use the brand's pre-paid return shipping label.
It is important to note that products returned should be sent undamaged and without any traces of alteration with their original packaging. All the returns require authorization, and products are mailed back to the company no later than 14 days after the return authorization.
Girls Crew Jewelry Promotions & Discounts
To improve the shopping experience, the Girls Crew offers a discount on all their products during sales. You can get up to 30% off some products with their discount. However, to benefit from this, it is necessary to use the Girls Crew discount jewelry discount code. You can only use a discount code once.
Contact Girls Crew
If you have questions or you want to contact customer service, you can do so through the following means:
Girls Crew Jewelry Review: Editor's Verdict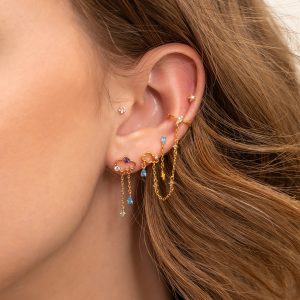 From the Girls Crew jewelry review, you will notice that the brand offers a wide variety of original jewelry that will complement your outfits. Your jewelry collection definitely reveals if you have an excellent taste for jewelry. The brand is committed to producing fun and intricate designs that suit your taste. How they treat you as a customer will always leave you with a great customer experience that will keep you coming back. Their creative ability exceeds expectations and allows the customers to wear their imagination as jewelry.
Based on the product's quality and the customers' reviews, our verdict is that this is one of the best brands producing quality and long-lasting jewelry. In addition, it has an extensive collection of high-quality products designed with creativity, making your money worth the investment. This young female brand has high-quality items worth the customers' review.
There should be no hesitation if you want to try them out. It also offers discounts and offers that keep first-time customers coming for more and encourage loyal customers. Also, your presence is not needed in the shop; a simple click online can get you all the products you want. However, if you don't like your purchase, you can request a refund or exchange the items with the ones that have caught your fancy.
Do you love jewelry as much as we do? Read our reviews of Kendra Scott, David Yurman, Jeulia, and Holden Rings. 
Girls Crew FAQ
What are the base metals used?
The base metals used are brass base and silver base.
How do I care for my jewelry?
To care for your jewelry, ensure the items are not exposed to harsh chemicals and sulfur products. You should also remove it during swimming lessons, showers, and exercise. This is to protect your jewelry and keep it safe.
Does Girls Crew offer repairs?
Yes, Girls Crew offers repairs. The repairs are usually for items purchased within 60 days. So, if you purchase an item and require repairs, you can definitely contact Girls Crew as long as it is within 60 days after purchase.
Does Girls Crew have rings larger than a size 8?
Yes, the Girls Crew have rings larger than size 8.