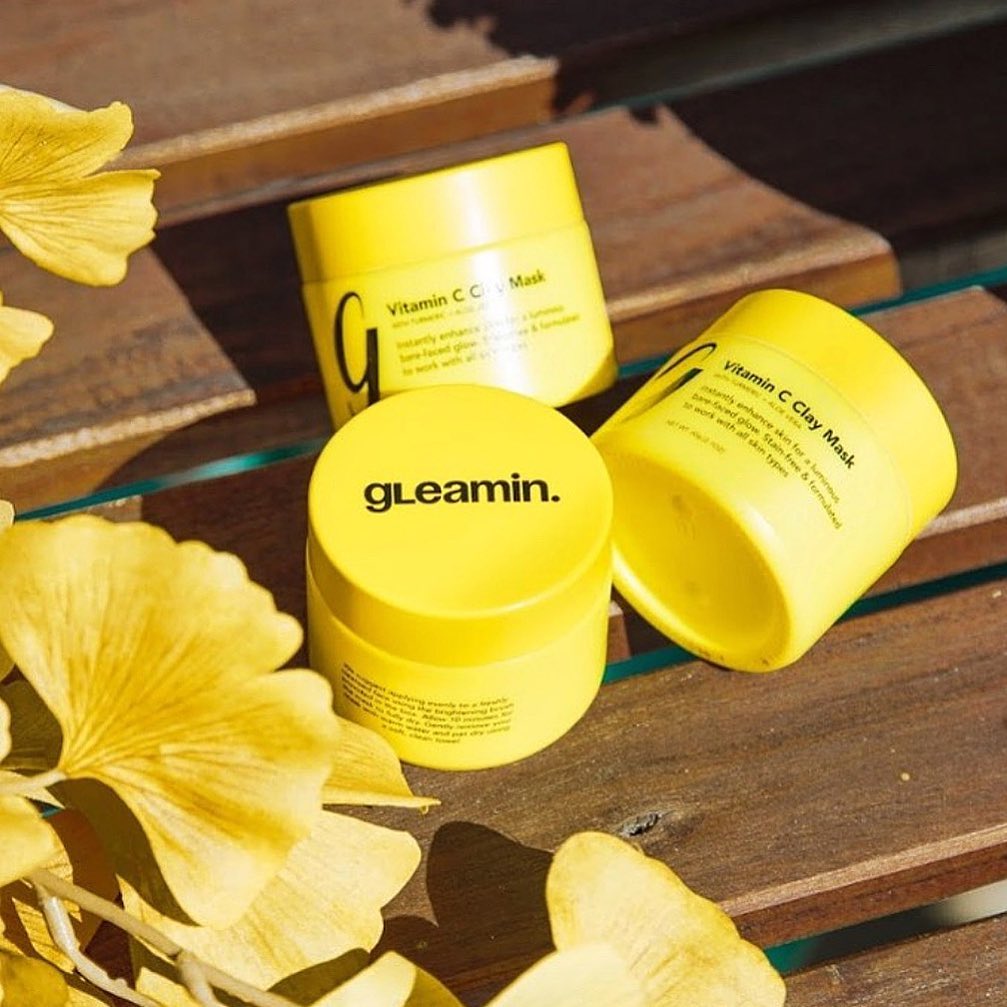 Finding clean skincare products that enhance your beauty is challenging. Gleamin uses potent superfoods to help you enhance your natural beauty while empowering you. The skincare products that this brand offers do not contain any harmful ingredients. Their formulas are designed with sustainable, ethically sourced superfoods safe for all skin types, including sensitive ones. We will cover Gleamin reviews from customers, the company's best-selling products promotions, discounts, return policy, and more to ensure you make an informed purchasing decision.
About Gleamin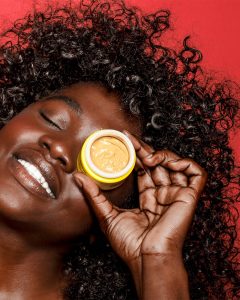 Gleamin was founded by Jordan Smyth, who has had his share of skin struggles. From the tender age of 13, he had rosacea, which lasted throughout his high school years. Jordan changed his diet and included anti-inflammatory foods like turmeric and aloe to heal his skin condition. As a result, this made him develop the knowledge of anti-inflammatory foods and led him to develop Gleamin.
The brand has grown over the years to become one of the skincare brands in the United States. Gleamin reviews show that the most popular product the company offers is Vitamin C Clay Mask; it provides remarkable results in just 10 minutes and helps you get bright and glowing skin.
Due to the astonishing results of Gleamin products, it has earned features in great media outlets like US Magazine and Elle, Marie Claire, and other publications. The brand boasts a massive following across social media, with 154K followers on Instagram and more than 24 Facebook followers.
Pros
Their products are formulated to work on all skin types, and you are guaranteed to see results in only ten minutes
All their products are vegan and cruelty-free, and they do not contain chemicals or any synthetic ingredients
The brand offers financing options with Afterpay
It has a good return policy and a 30-day money-back guarantee
The company offers loads of discounts and promotions
Customers enjoy fast and reliable shipping
Cons
Not all products may work for every customer; as such, you might want to identify a product that works well for you
No phone support
There is no live chat feature on its website
Gleamin Products Review
Gleamin skincare products are known for giving great results over a very short period. The company employs superfoods in creating its products, and it utilizes highly nutritious plants rich in vitamins that are great for the skin. To give you an in-depth analysis of what the company offers, we will analyze the brand's best-selling products, including their signature Gleamin face mask, moisturizers, and cleansing face cloths.
Gleamin Vitamin C Clay Mask
Face masks have become very popular and are an essential part of many people's skincare routines; this is attributed to the fact that you can instantly feel and see results.
The market is filled with different vitamin C clay masks; therefore, you must be extra careful when picking face masks. Some may irritate the skin and leave your skin looking red and raw. Others do not work and end up wasting your money and time.
The Gleamin clay mask is one of the top-rated vitamin C masks on the market, and it's loaded with numerous skin nutrients. In only 10 minutes, you'll be able to see and feel that your skin is smoother, and your dark spots will be fairly lightened to achieve evenly toned skin.
How does the Gleamin Clay Mask work?
You are probably wondering how the Gleamin Clay Mask works its magic. The clay mask is made of three ingredients: yellow clay, turmeric, and aloe. Yellow clay has detoxifying properties, allowing it to reach into your pores and remove toxins, dirt, and excess oils.
The clay also has minerals that increase the flow of blood to the skin, making your skin healthier and more radiant. Turmeric and aloe vera poses numerous benefits for the skin. Turmeric is an anti-inflammatory plant, while aloe vera soothes the skin, promoting the healing of various skin conditions.
The final ingredients on this product are caviar lime, Terminalia Ferdinandiana, and Citrus Glauca. The mixture of these ingredients brightens and tightens the skin after hydrating. Caviar lime contains vitamin C, an ingredient that protects your skin, leaving a youthful glow on your skin. This skin-loving vitamin is an antioxidant that protects the skin from damage by UV rays.
If you are looking for a solution for dark spots, acne scars, and hyperpigmentation, you should try out this product. It inhibits melanin production in the skin, thereby lightening hyperpigmentation, acne scars, and dark spots on the skin. You can get the 2-oz Gleamin vitamin C clay mask for $40. And if you buy two packs, you'll get a discount of 5%.
Gleamin Superfood Enriched Daily Moisturizer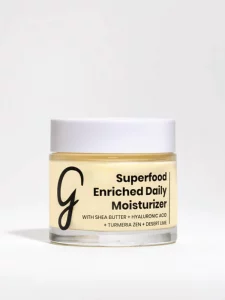 When people hear the term superfood, they often think of rare plants and rare fruits. If you love adding avocados and other plants to your meal, you are already incorporating superfoods into your lifestyle. Superfoods are more commonplace than you might think. They are just the nutritious foods you can easily find at the grocery store.
Gleamin superfood is packed with amino acids, anti-inflammatory properties, and antioxidants. They are, therefore, very beneficial to the skin as they build firm skin and protect it against environmental stressors.
If you are looking for a fast-absorbing moisturizer loaded with nature's goodness that hydrates the skin and evens out your skin tone, try Superfood Enriched Daily Moisturizer. This product is s a part of the Gleamin skincare line formulated to combat different skin conditions.
The moisturizer protects the skin by combating skin inflammation due to ingredients like turmeric. It also minimizes the appearance of dark spots due to vitamin C from Desert Lime and Kakadu plum.
To achieve instant, visible hydration, you should include Superfood Enriched Daily Moisturizer in your skincare routine. It contains the nourishing complex of hyaluronic acid and shea butter that binds moisture while keeping your skin moisturized for up to 72 hours. Restore the youthfulness and firmness of your skin for only $44. Best of all, you can get a discount if you become a member of Gleamin.
Gleamin Mask on, Mask off Bundle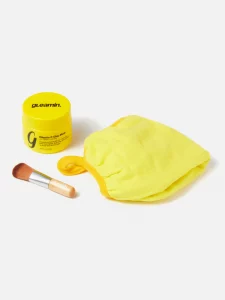 Skincare does not just stop by getting the best products but how you use the products is also crucial. How you put on and take off your mask is essential in achieving the best results. Gleamin under this too well, and that's why it provides a clay mask application brush for their vitamin C Clay Mask; this makes it very easy to apply the clay mask properly to your face.
Based on Gleamin reviews, a high percentage of customers say they love how the pack comes with a muslin face cloth made of 100% cotton, making it super soft and allowing you to dry your face after using the clay mask comfortably. The muslin cloth can also clean the face on other occasions, like removing your makeup. It can remove remnants from your skin: All you need to do is add water. The price of Gleamin Mask on, Mask off Bundle is $50.
Gleamin Cleansing Face Cloth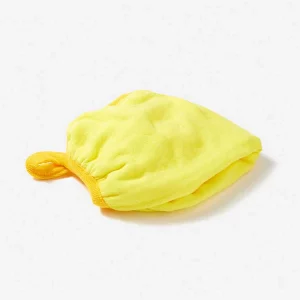 The towel you use when drying your face can define your skin as irritated or non-irritated. Rough towels can destroy your face by causing irritations, redness, and wrinkles.
Gleamins' goal is the wellness of your skin and hence the need to offer something 100% organic that is super soft and made of cotton to make sure your face is dried in the correct way, which is the Gleamin Muslin Face Cloth.
You can use the cloth anytime you want to remove Gleamin Face Mask to clean your face. It is very durable and can last you up to 3 years. Muslin cloths are very absorbent, allowing them to work perfectly with gel-based cleansers, balms, and oils.
Gleamin has different face cleansers to choose from that deeply clean and nourish your skin. It is advisable to avoid using lotions and creams with the muslin cloth as they can be wasted on the cloth. You should also not use grainy scrubs with the cloth, as it may cause damage to your skin.
You can use the muslin cloth as a cold compress. It is great for pulling heat out of your skin after a long day and balances sebum production. You need to freeze the muslin cloths individually in storage bags and use them after working out to cool off by placing them on your face.
You are probably wondering whether the muslin cloth works for all skin types. The Gleamin muslin skin cloth is designed to be used by people with varied skin types. It is highly recommended for people with inflamed skins due to its anti-inflammatory properties. For only $16, keep your skin glowing with the Gleamin muslin cloth.
Gleamin Ingredients List
You might want to know the ingredients used to make up this good skin product. Although we cannot exhaust the list of ingredients used, some of the common ingredients include:
Aloe
Vera leaf juice
Turmeric extract
Sodium citrate
Glyceryl caprylate
Glyceryl stearate citrate
Bergamot essential oil
Yellow Australian clay
Grape seed oil
Finger lime extract
Jasmine essential oil
Saccharide isomerate
Kakadu plum extract
Vitamin E natural
Visit the brand's Ingredients page for a comprehensive list of the ingredients they use in their products.
Gleamin Reviews from Customers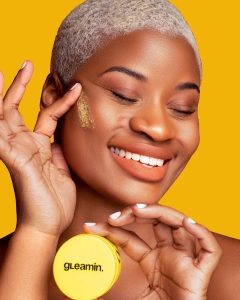 It would have been quite unfair if we could end this review without having to cover what the customers think about this brand. We gathered some information from their website Trustpilot and Amazon. Gleamin reviews before and after using their products show that most customers love their products because of their efficacy.
From the Gleamin website, buyers gave a rating of 4.6/5 from 7,347 reviews. From the earlier review about the Vitamin C Clay Masks rating, here is a better description of why it is highly rated. Experienced users of vitamin C Clay masks reduce hyperpigmentation, and if involved in your daily use, you will experience clean, refreshed, smooth skin all day.
Popular Alternatives to Gleamin
On Trustpilot, we gathered information about their shipping services, which rated 3.9/5 stars from 194 reviews, which means it is reliable. From the review, customers mentioned the courteous and rapid response by the customer service and how fast their shipping was.
Amazon's reviews were also not far from what we gathered from their website; the brand had a rating of 5 stars out of 5 from 68% of the customers. We found an honest review from the customer that stated how the product was effective and kind on their skin. Another customer said that their customer service was on another level.
We also came across a few negative feedback on Amazon. One customer said that the product that works for you does not work for everyone, so it is best to identify what suits you.
Sign Up for Gleamin
Want to be part of the Gleamin's family? Visit their website and fill out the registration form by providing your basic information. Do not forget to sign up for the Gleamin newsletter to get updates on offers, launches, products, and more. Once you complete the sign-up process, you'll get 15% off on your first order.
Where to Buy
You can purchase Gleamin products on Amazon or other retail stores. However, to avoid dealing with counterfeit products, visit their website and purchase one. From the reviews online, it is best to buy directly from Gleamin.com.
Gleamin Shipping and Return Policy
Gleamin ships to every location worldwide, and the cost and the delivery period will depend on your location. Destinations besides the US take 3-10 business days through USPS or UPS, while US shipping takes about 2-7 days business via USPS.
For security purposes, after you place an order, you will receive a confirmation email once your order is shipped, and you can easily track your products from the comfort of your home. If you feel that the items you ordered did not match your demand, you are allowed to return them within 30 days after delivery and be guaranteed a full money refund. All you need is to email [email protected] to begin the procedure.
Although you are assured of a full refund, the shipping cost will be on you. And if the return is valid, you will be refunded between 5 to 10 days after the request is received. Remember to include your name, order number, and the reason for your return.
Promotions & Discounts
While Gleamin products are worth purchasing, I bet you will appreciate a coupon, discount, or promotion that can help you save money when buying your favorite skincare product from their official website. Some of the discounts and promotions we found on their website include:
Use the Gleamin coupon code TAKE20 during checkout and save 20%
You can pay in installments using Afterpay
By choosing the Mask On Mask Off bundle, you'll save 8%
If you subscribe to their website, you'll get 15% of your purchase
Contact Gleamin
If you need more information about this brand or the skin care products it offers, you can contact their support team using any of the following methods:
Texting the word GLEAMIN SUPPORT to 2970 and including your order number
Filling out a contact form
Sending an email AT [email protected]
Gleamin Reviews: Editor's Verdict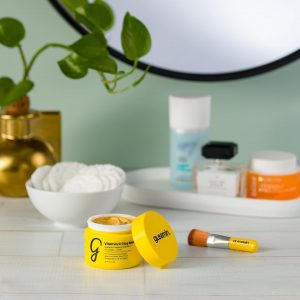 Based on the various Gleamin reviews we examined online, we can conclude that this brand is worth trying. So we recommend all women add its products to their skincare routine.
We can proudly say that Gleamin products satisfied many, and it was not a recurring circumstance for the few who were not satisfied.
Check out other amazing skincare brands such as Beauty Pie, Caudalie, Dr Dennis Gross, and bareMinerals. 
Gleamin FAQ
Do Gleamin products contain any animal products or by-products?
The good thing about this brand is that it does not use any animal products or by-products. The items are cruelty-free and vegan-friendly.
Where is Gleamin manufactured?
All the products that Gleamin offers are manufactured in Australia. The company chose this country because it has high-quality natural ingredients and potent extracts.
Is it suitable for all skin types?
Yes, the product is suitable for all types of skin, including oily and dry skin. If you are using the brand's Clay Mask that contains aloe Vera and turmeric and have an oily face, we recommend you use it 1-2 times a week; however, if you have dry or sensitive skin, use the mask 2-3 times a week.
Am I still able to use this product as my skin gets irritated easily?
The Aloe Vera + turmeric clay mask is made from natural ingredients that allow it to suit even sensitive skin. However, it is good to consult your doctor or carry out a small test on a small patch of your skin before using it to be sure.
Are the essential oils used inside the mask safe during pregnancy?
The three essential oils included in the masks are less concentrated and considered safe during pregnancy. And to be safe, it is advised to patch safe to avoid some instances that might occur; it is also good to consult your doctor before applying the product.