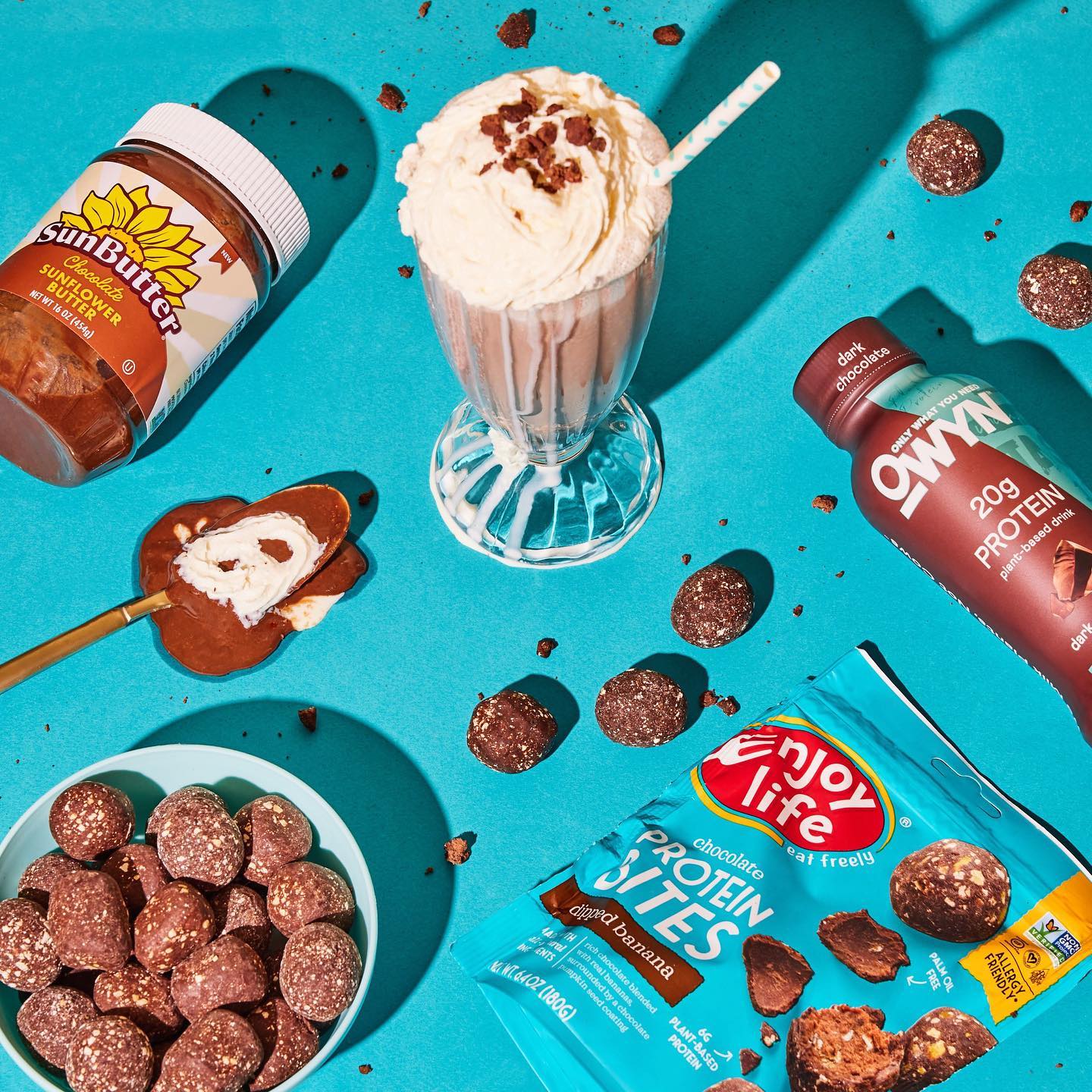 If you're a fan of protein and meal replacement shakes, then you'll appreciate OWYN's nutritional meal plans. The brand creates delicious formulations that promote wellness and support healthy weight loss routines. You can learn about this brand from objective OWYN reviews and see if it's a good fit.
This unsponsored review will take you through the brand's history and its broad selection of products. We will also provide additional information on how OWYN meal shakes compare with other products in the market. Finally, the customer feedback section will help you make an informed decision on whether or not OWYN is worth the buy.
About OWYN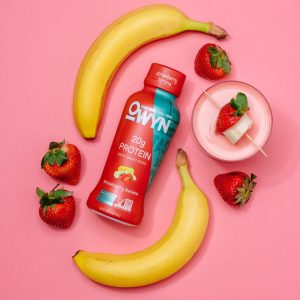 OWYN creates a blend of nutritious, plant-based meals that are perfect for a life on the go. It prepares essential ingredients that will give you "Only What You Need" to meet your health and nutritional goals. Based on the general OWYN reviews, it offers healthy fats and high protein content with low calories so that you can maintain a healthy lifestyle.
The brand's goal is to make healthy nutrition available to everyone, whether you're an active, relatively in-shape person or on a new weight loss journey. It is designed for anyone who wants an alternative to boring diet meals that do nothing to satisfy your cravings. OWYN also prides itself in using organic, all-natural ingredients in all its products.
Additionally, OWYN markets its products as allergen-free, meaning they have been stripped of common food allergens. It also conducts clinical tests on all its finished products to ensure they're free of any contaminants. OWYN products have also been featured on CVS, Insider, Refinery 29, and other notable publications for its unique formulations.
Pros
Delicious meal shakes made with organic fruits, vegetables, and healthy fats

100% plant-based, preservative-free, Non-GMO ingredients

Offers dietician consultations

Does not contain the top 8 allergens

15% discounts on first-time orders from military veterans

20% when you sign up for their newsletters
Cons
High prices compared to other products

No international shipping
OWYN Reviews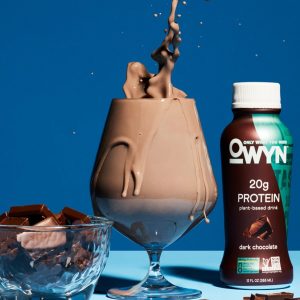 Customer reviews go a long way in ensuring that you get all the right answers before you start shopping for a product. OWYN operates a transparent business where customers can drop reviews on their website and Facebook page to encourage potential buyers. We also looked at unsponsored OWYN reviews on other sites.
To start with, OWYN boasts of 4.9/5 stars from about 10k customer ratings on the website. Words like "Outstanding," "delicious," and "great product" make up the general OWYN reviews from customers on the site. Many buyers shared that they enjoyed their meal shakes and appreciated the protein value.
Going through the site and product reviews, many customers reported that they had a wholesome shopping experience and would visit the site again. One buyer had trouble changing their password, but they were immediately attended to by customer service. Overall, the website showed great responses from customers.
Popular Alternatives to OWYN
Likewise, OWYN reviews from CVS stand out with a whopping 5 stars from real customer reviews. It works well with customers with health issues like diabetes, gallbladder, and other intestinal conditions. Many people shared that OWYN protein shakes offer daily sustenance and lower unhealthy cravings.
Overall, OWYN reviews from Amazon and Target also confirm that OWYN protein and meal replacement shakes are healthy, reliable, and delicious. Many buyers believe that even though OWYN is more costly than other products in the market, it's worth the purchase. It is also accessible to anyone who wants to try foods with more nutritional value.
OWYN FAQ
1. What is OWYN? What is the company's mission?
OWYN is a health and nutrition company that offers 100% plant-based meal replacements, protein shakes, and powders that support weight loss and gut health and can fit into any autoimmune diet. Our OWYN protein shake review also found highly beneficial nutrients that are free from the top 8 food allergens or other artificial ingredients.
OWYN, an acronym for Only What You Need, fully represents the company's mission of catering to only your essential nutritional needs without any non-vegan or harmful additives. OWYN's mission is to provide full transparency into its ingredients and ensure all products are made of clean formulas that never compromise on taste.
2. Who is the founder of OWYN?
OWYN was founded in 2016 by married couple Kathryn Moos and Jeff Mroz. It is currently a portfolio company with Purchase Capital and PowerPlant Partners investment firms as the most recent investors.
3. How did the founder come up with the idea for OWYN?
OWYN co-founders Kathryn Moos and Jeff Mroz were once professional athletes and have always been aware of the benefits of a protein-rich diet. According to OWYN reviews, the couple's products broke through the already populated nutrition market because of their unique idea to make all products allergen-free.
After Mroz was diagnosed with a health problem and was advised to start taking plant-based foods, they became inspired to produce natural beverages and develop purely plant-based protein drinks and powders. Kathryn Moos worked with dietitians, nutritionists, and consumers to develop a plant-based protein formula with clean ingredients and a delicious taste.
4. How was the name OWYN chosen?
The co-founders chose the name OWYN, which stands for "Only What You Need," as they wanted their products to offer only what a healthy body needs and nothing it doesn't. OWYN meal replacement diets, protein powders, and shakes are non-GMO, gluten-free, dairy-free, soy-free, fillers and chemical-free, and vegan.
Since its inception, OWYN has been a company that stays true to its name. The brand has set a health standard that others in the nutrition industry adopt.
5. What are the OWYN's products?
This OWYN protein shake review confirms that the Variety Packs and Body Reset Bundle are cheaper options that reduce restocking intervals. OWYN's nutritional products range includes the OWYN protein powder enforced with probiotics and superfoods. They come in various flavors like the OWYN Complete Nutrition Shake, and Gluten Free Pancake and Waffle Mix.
It is a health and wellness company that offers over 20 clean, vegan, delicious protein products for weight loss and a healthy lifestyle. Also, you can get in touch with a registered dietitian from OWYN's elite team for personalized nutrition advice, consultation, and recommendations at only $59.
6. Where can I find the ingredients?
The nutrition panels and full ingredients list can be found on each product's page. OWYN's protein products use a signature protein blend of flax, pea protein, and pumpkin seed protein for a total of about 20 grams of protein per serving. Some other ingredients they contain are chia seed protein, green blend, organic sugarcane, and probiotics.
7. What is the shelf life of OWYN drinks?
OWYN drinks have a shelf life of 18 months and only need refrigeration after you open them. Based on some OWYN reviews, the drinks are safe for 72 hours after opening if refrigerated.
8. Are OWYN products Non-GMO?
Yes! All OWYN products are made with Non-GMO formula that does not contain artificial ingredients. However, the OWYN protein powder is the only product that is not yet Non-GMO Project Verified.
9. Are OWYN products organic?
OWYN products contain as many organic ingredients as possible. The products are simple, clean, and 100% plant-based, with no fillers or chemicals. OWYN protein drinks and powders do not include any of the top 8 food allergens, which means they do not contain dairy, gluten, egg, soy, nuts, peanuts, fish, and shellfish.
10. Where to buy OWYN protein shakes
OWYN's key retailers are CVS Pharmacy, Walgreens, Kroger, Whole Foods Market, Sprouts, Wegmans, and Shoprite. The OWYN vegan protein shake is also available on Amazon, Target, etc. OWYN reviews confirm that subscribers get 20% off every order on their website with free shipping to different parts of the world.
11. Where is OWYN headquartered?
OWYN's headquarters is in New York, USA/ Fairfield, New Jersey, USA.
12. Where is OWYN's manufacturing facility?
OWYN's manufacturing facility is based in the USA. They work with top nutritionists and food technologists to develop an all-natural formula for their protein shakes and powders. OWYN meal replacement shakes have recently been added to the line of products manufactured at this facility.
13. Where do OWYN's ingredients come from?
OWYN reviews show that the brand openly markets its product as plant-based and free of synthetic additives. The protein blend which is the signature ingredient in all OWYN's protein products is formulated by professional food scientists and nutritionists.
Additionally, OWYN only purchases ingredients from contractors and suppliers who operate within the brand's simple, transparent and ethical standards.
14. What is the shipping for OWYN?
When you shop directly from OWYN's website or other retail online stores, orders can be shipped to any part of the world. Orders are usually shipped within 1-2 business days and will be delivered to you within 3-5 business days.
OWYN provides free shipping and more convenient delivery for its subscribers. You can contact the company's customer support team for questions about your order status.
15. What is the returns policy for OWYN?
The brand accepts returns on products purchased on their website only if they do not match the product described in your order confirmation. Orders can be returned within 30 days of delivery with receipts attached.
OWYN only offers a refund of the purchase price, shipping fees or processing fees will not be refunded. You can return items for a refund by contacting [email protected].
Check out these amazing brands we have featured already, such as Keto Function, Soylent, Aloha Bars, and Exante.