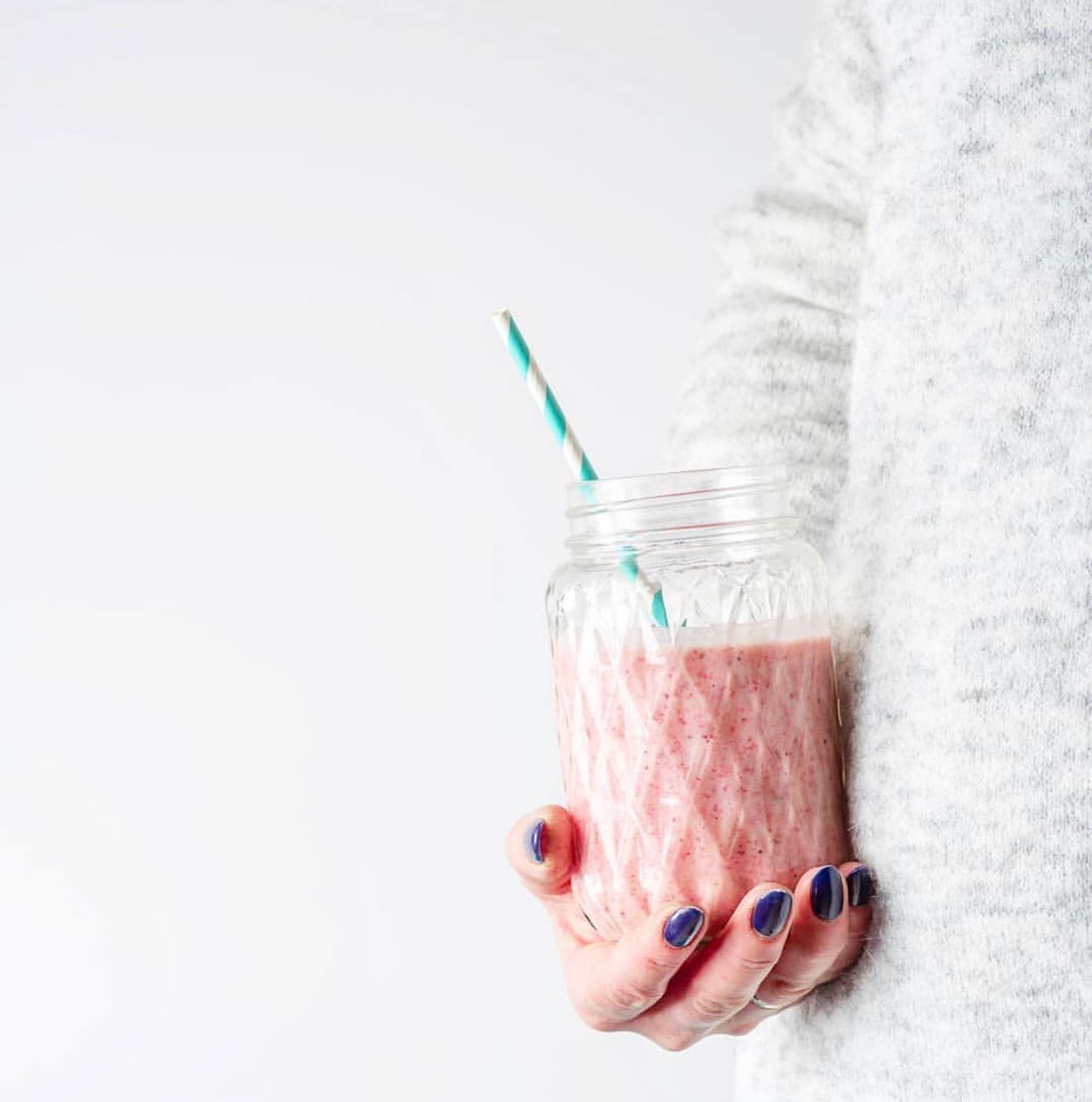 A well-balanced diet and nutrition are secrets to good health and complete wellness. However, you may have to rely on junk food or skip meals with work demands and a busy routine. Luckily the best meal replacement shakes are prepared with many functional ingredients to offer a perfect substitute for meals.  While protein shakes mainly serve as dietary supplements, meal replacement shakes can work in place of meals to keep you full. It is prepared with a lot of nutrients and typically comes in powder form so you can prepare your drink. A quality meal replacement powder can be a great way to meet your dietary needs.
10 Best Meal Replacement Brands
Meanwhile, the wellness industry is booming, and many health brands on the market offer meal replacements. But it would be best to look for quality ingredients, dietary support, and environmental impacts before purchasing. Please continue reading to find our top picks for the best meal replacement shakes and what makes these brands unique.
1. Huel Ready To Drink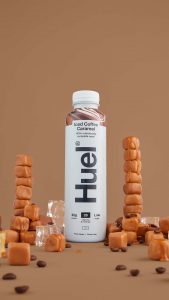 The Huel Ready To Drink p comes in various flavors, including vanilla, chocolate, banana, and berry. This gluten-free, vegan shake is available in the US and UK as one of the best meal replacement shakes for weight loss. It comes from eco-centric focused brand Huel, known for its vegan meal replacement shakes.
It comes in a functional box design with the full nutritional and ingredient information on the box. The brand also offers a well-packaged recyclable bottle with their meal replacement shakes. Huel RTD is also completely plant-based and soy-free with a natural sweetener to avoid sucralose in your drink.
Meanwhile, Huel Ready To Drink was made for your convenience, and it will help you avoid skipping meals. The shake contains a ton of micronutrients made from ingredients that are obtained all across the world. It contains tapioca starch, gluten-free oat powder, and brown rice powder, which are the main source of carbohydrates.
The brand also uses rapeseed oil, flaxseed oil, and MCT coconut powder, healthy sources of fatty acids. It serves as a complete meal for anyone who doesn't know how to cook and wants to try healthy alternative foods. You can also save time and energy trying to make healthy, nutritious meals.
Huel Ready To Drink can work well with most diets but contains potential allergens like flaxseed oil and coconut powder. In addition, Huel RTD doesn't offer the same dietary composition as the protein powder, so it can't completely replace well-prepared balanced meals. Overall, the Huel RTD is created for general sustenance and wellness.
2. PhenQ Meal Shake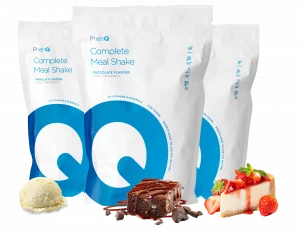 The PhenQ team creates its complete meal shake to offer great nutritional value, and it comes in two distinct flavors chocolate and vanilla. The complete meal shake contains various healthy nutrients that can help burn excess fat, suppress appetite, and keep you energized. Like the best meal replacement shakes, PhenQ caters to health-conscious consumers as a perfect substitute for meals.
Additionally, it serves as a nutritional supplement or snack for individuals with active lifestyles and those who want to maintain good health. The PhenQ Meal Shake offers vitamins and minerals, protein, healthy fat, and other essential nutrients that can help replace meals. It is extremely satisfying and helps to curb hunger, boost energy, and control cravings.
Many consumers use PhenQ meal shakes to lose weight and maintain a healthy dose of essential nutrients. It is dairy-free, nut-free, gluten-free, vegan, and also keto-friendly. PhenQ meal shakes may also work better than traditional weight loss dieting, which lacks many delicious and nutritious meal options.
In addition, PhenQ creates delicious plant-based meals that will remove cravings for unhealthy carbs and junk food. It is also popular among many individuals who do not have the time to make healthy and nutritious meals. You don't need culinary experience to make PhenQ meal shakes, and you can have your complete healthy meal in minutes.
The brand works with a team of nutritionists to create science-backed formulas that can help to optimize your metabolism and activate your metabolic switch. Unlike most diet drinks and protein powders, PhenQ meal shakes leave you feeling full and satisfied so that you can continue a productive lifestyle. It also has a great taste and is fast becoming the customer's favorite meal shake across the US.
3. Exante Meal Replacement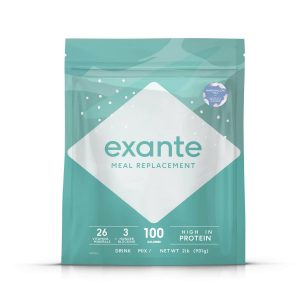 The Exante diet meal replacement shake has inspired many weight loss journeys and is recommended by many personal trainers. It encourages users to swap out unhealthy junk foods for meal replacement products with lower calories and functional nutrients to replace regular meals. Exante healthy meal replacement shakes can also complement your active lifestyle.
In addition, Exante provides a variety of high protein shakes, breakfasts, soups, pasta, bars, and low-calorie snacks and desserts. It offers a healthy approach to snacking and dieting so you can enjoy the benefits of a well-balanced diet. Exante meal replacement shakes offer a great source of vitamins and minerals that taste delicious and fill.
The Exante vegan complete meal shakes stand out from other products for their delicious flavors, savory snack shots, caramel meal replacement bars, and berry yogurts. It caters to mindful consumers who want well-balanced meals that lay a foundation for good health. Exante meal replacement shakes are generally low carb, allowing you to lose weight naturally.
Additionally, you don't require formal kitchen experience and can make your simple shakes in minutes. The brand uses formulas fortified with vitamins and minerals that build strength, and "each serving provides over 17 grams of protein, five grams of fiber, and 27 vitamins and minerals." Some Exante meal plans offer small snack shots of flavored nuts, seeds, dried fruits, and chickpeas.
Meanwhile, the brand may recommend a variety of meal replacement shakes depending on your BMI and weight goals. In addition, you may have to stick to Exante meal replacement shakes once or twice daily to complement your solid meals. Also, you can pick from a wide range of flavors depending on your tastebuds and check the ingredients' profile for any potential allergens.
4. Garden of Life Raw Organic Meal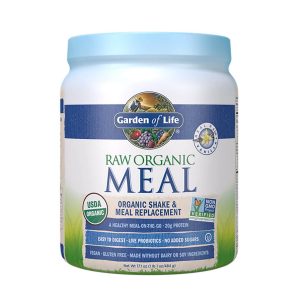 Garden of Life's best tasting meal replacement shakes are cheap, organic, and come in delicious flavor offerings. The brand offers healthy and nutritious meal replacement shakes with high protein and other essential nutrients. It doesn't use soy, corn, dairy, gluten, fillers, gums, artificial flavorings, or other potential allergens.
In addition, Garden of Life Organic meal replacements are certified USDA organic and non-GMO project verified. It offers organic sprouted grains and seeds with healthy probiotics and prebiotics. Garden of Life organic meal shakes can also be unflavored and lack sugar, stevia, gums, and any natural or unnatural additives.
Garden of Life organic shakes are plant-based meal replacement products that help to repair muscle and nourish your body even with the demands of a busy lifestyle. It allows you to enjoy the benefits of a well-balanced diet without the stress of meal prepping and grocery shopping. You may also find Garden of Life more satisfying than traditional diet options.
Each 36g serving scoop contains 20gs of protein organically obtained from the earth to the table. It also contains greens, healthy fats, 7g of organic fiber, microbiomes, enzymes, and a combination of 21 vitamins and minerals. The brand also ensures a careful manufacturing process to ensure that you get all ingredients in the most effective form.
This meal replacement also comes with Vitamin C content which aids in the reduction of tiredness and fatigue. The powder also provides Vitamin D and protein for normal muscle function and muscle mass. It provides all the essential nutrients and foods you need to stay full and maintain a healthy weight routine.
5. Ka'chava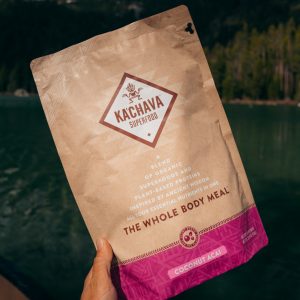 Ka'chava offers some of the best meal replacement shakes for weight loss and a healthy immune function. This brand caters to all individuals and wellness enthusiasts who want to take care of their bodies with healthy, satisfying nutrients. It is a plant-based formula that helps to nourish the body with fortifying vitamins and minerals in the form of low carb meal replacement shakes.
In addition, Ka'chava gives a healthy source of proteins and organic superfoods to provide a wide range of health benefits. It has gained a lot of media popularity for providing amazing nutritional value and high-quality ingredient standards. Ka'chava meal shake is highly satisfying and works well for different types of individuals on the go.
The meal replacement shake contains 70 plant-based organic ingredients and superfoods that provide a wide range of health benefits. It consists of 5 plant protein sources with Sachi Inchi protein, one of the main ingredients. Ka'chava is also made with coconut milk, giving the drink its rich, creamy texture.
Ka'chava meal replacement shakes also help to manage hunger and regulate blood levels. It contains 240 calories, 25 grams of protein, 7 grams of healthy fats, and 9 grams of fiber. Many personal trainers also recommend Ka'chava meal shakes as a healthy alternative for dieting and managing a weight loss routine.
This meal doesn't contain dairy, soy, gluten, or any artificial preservatives. It is a whole-body formula that offers all the essential nutrients you need for a complete, well-balanced diet. Ka'chava meal shakes also offer a wide range of benefits for immunity, digestion, appearance, weight balance, and mental health.
6. GNC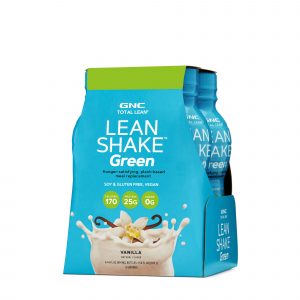 GNC lean shake meal replacement promotes a healthy dietary habit where you can satisfy hunger and food cravings without compromising your weight management goals. It is one of the best tasting meal replacement shakes that offers the pleasure of life-changing nutritious meals for mindful consumers.
In addition, the lean shake comes in various flavor offerings for your pleasure. GNC also ensures its products are made with scientific-backed formulas and partners with independent labs for proper clinical testing. The product is also licensed by Girl Scouts of the USA with its cookie-inspired flavors.
This delicious meal replacement shake is full of protein, fibers, and vital nutrients that aid immunity, balanced blood pressure, and weight loss. It also removes cravings and satisfies hunger to ensure a full stomach. The shake also consists of high-quality proteins and fibers fortified with 22 vitamins and minerals.
Additionally, it is suitable for vegan, low-carb and ethical diets. However, GNC meal replacement shakes are not completely organic and may contain some extra preservatives or additives. Overall, it is a complete meal shake that allows you to enjoy the healthy goodness of a well-balanced and nutritious diet in your daily routine.
7. Orgain Clean Protein Shake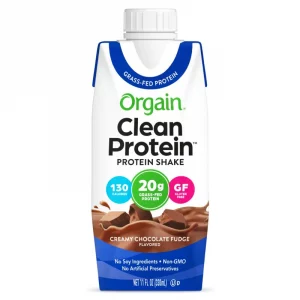 Orgain meal replacement protein shake consists of healthy natural nutrients that offer a well-balanced diet. It works as an effective substitute for your regular meals and caters to individuals on the go. Like most healthy meal replacement shakes, Orgain offers delicious meals that help to satisfy hunger and food cravings.
It is a plant-based meal replacement free of soy, artificial flavors, and synthetic preservatives that can be toxic. Orgain clean protein shakes come in creamy chocolate fudge and vanilla bean flavorings made from vegan-friendly ingredient sources. It is also made from real, food-based ingredients to substitute for your regular whole foods.
The Orgain meal replacement shake comprises organic protein powders and green food supplements that offer a solid nutritional balance. It is also USDA organic certified, so you can be sure your food doesn't contain artificial preservatives. And it is also available in the ready-to-drink product for the buyer's convenience.
Although Orgain clean protein shake is not marketed as a weight loss product, it can be effective for weight management routines. However, it lacks certain micronutrients and essential ingredients obtained from whole foods. For instance, the meal replacement shake falls short on omega-3 fatty acids and comes with small serving size.
8. Ample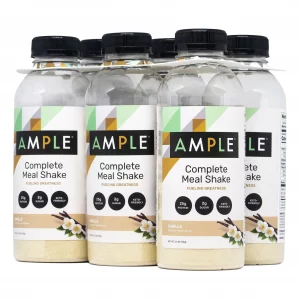 Ample Meal replacement shakes come directly from whole food ingredients to substitute traditional diet meals. It is created to reduce inflammation, improve gut health and lower insulin spikes. Therefore, it is among the best meal replacement shakes for low carb, weight management, and general wellness diets.
Unlike most snack bars and meal replacements that do not offer complete digestive support, the Ample organic blend is well-tolerable and highly nutritious. It is also one of the clean meal replacement offerings in the market and consists of a wide range of science-backed ingredients. Ample meal replacement shakes are also a rich source of antioxidants and contain high protein and fat content.
Additionally, meal replacement drinks offer six ranges of probiotics and solid macronutrients. The 600-calorie Ample meal replacement shake consists of 34g of protein, 15g of carbs, and 45g of fats. It stands out from other healthy drinks that load carbs and contain little fat.
However, the Ample meal replacement shake can account for about 17 percent of your daily cholesterol intake. Hence, you may need to take precautions if you're watching your cholesterol levels. This product is highly-satisfying and ensures that you never skip meals or allows you to have a guilt-free diet plan.
9. OWYN Plant-Based Drink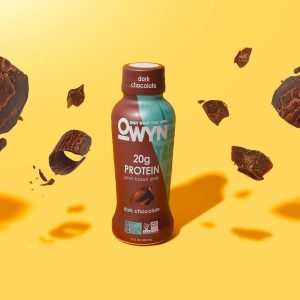 OWYN vegan meal replacement shakes are keto-friendly, gluten-free, low-carb, and extremely satisfying. The brand offers this delicious meal to enjoy a completely healthy and nutritious diet. It is also free of common allergens such as dairy, gluten, soy, eggs, peanuts, tree nuts, fish, and shellfish, so it is generally well-tolerable.
In addition, OWYN protein content is part pea protein which is known for its unique, edible flavor. Unlike many competitors, the product offers a natural sweetness without artificial sweeteners or flavorings like sucralose. Many consumers also appreciate the compact ready-to-drink format for active lifestyles.
Meanwhile, the OWYN plant-based drink only comes in two limited flavorings: chocolate and chai. But, it has gained popularity in the wellness market and has a lot of user-positive reviews. With this OWYN vegan meal drink, you can maintain a healthy diet without skipping meals or starving yourself.
10. Soylent Meal Replacement Drinks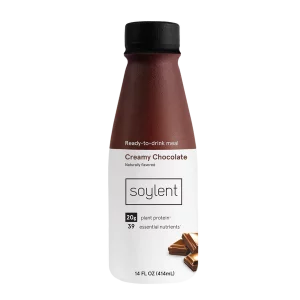 Soylent is amongst our top picks for low carb meal replacement shakes for its delicious, satisfying substitute meal drinks. It opens up more access to sustainable meals that offer a great source of prebiotics and micronutrients. The Soylent meal replacement drink is popular amongst health-conscious individuals who are mindful of their diet.
It is designed for mindful consumers who want to enjoy nutritious meals daily and comes in various flavors. Soylent Meal replacement ready-to-drink beverage consists of 9 essential amino acids with soy-based protein. It comprises digestible carbs and fibers with polyunsaturated fatty acids from sunflower and canola oils.
Soylent also follows clinical studies and trials to ensure a high-profile ingredient formula with strong scientific backings. It comes in chocolate, strawberry, vanilla, mint chocolate, and mocha flavors to suit individual tastes. In addition, you can buy the Soylent meal replacement powder packs in case you want to make your drinks with milk or water.
Best Meal Replacement Shakes: Editor's Verdict
Ultimately, the best meal replacement shakes offer all the essential macro and micronutrients to substitute for your regular whole foods. It offers a healthy approach to a low-carb diet with satisfying, delicious, well-balanced meals. You can try the variety of meal replacement drinks mentioned above to build a solid foundation for good health and wellness.
Check out other amazing meal replacement brands such as Athletic Greens, Aloha Bars, GoMacro, and Huel vs Soylent.