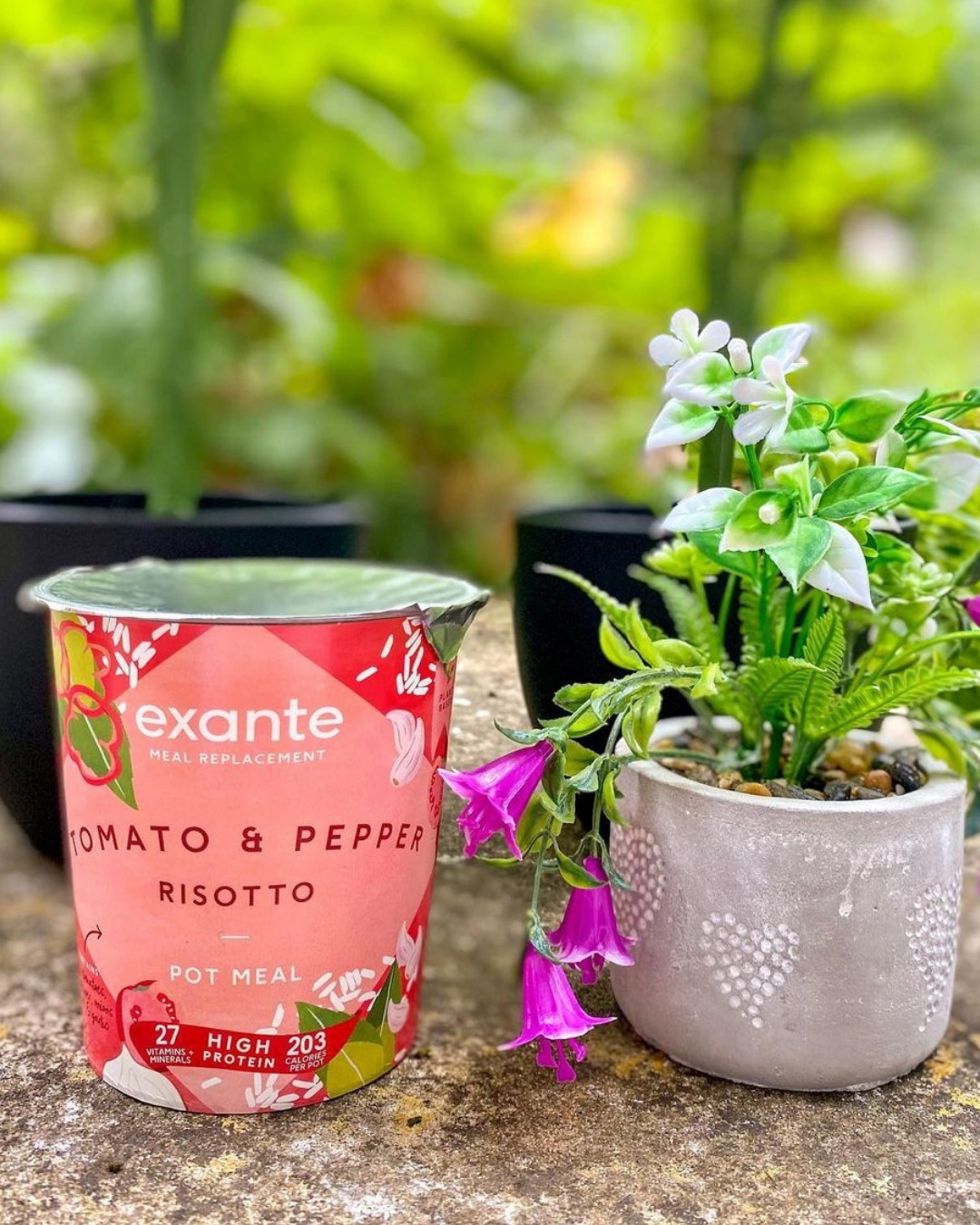 Exante designs low-calorie meal replacement foods to help consumers lose weight with a proper well-balanced diet. Many wellness experts have agreed that meal replacements come in handy in any weight loss journey and are suitable for various dietary preferences. Kindly read our Exante reviews to form a realistic perspective on what it's like shopping with the brand.
Additionally, Exante meal replacement offers different meals and diet plans to suit individual nutritional goals. The meal replacement plan supports a healthy weight loss journey and an active lifestyle. We'll answer your top burning questions below to see whether or not the brand is worth the hype.
About Exante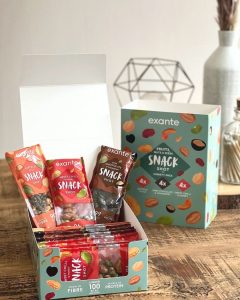 Exante diet meal replacement plan offers you low-calorie, nutritious meals suitable for a life on the go. It originally started as IdealShape, a health & fitness brand, but the company later rebranded to Exante. For the first part of our Exante reviews, we'll look at what sets the brand apart from other plans.
The company is widely known for its flexibility, affordability, and accessibility. Exante diet offers different meal plans to suit specific nutritional goals. You can use the BMI calculator on the website to find plans that will work with your specific body type. It also works with a team of nutritionists and dieticians to create nutritional, low-calorie meals.
Meanwhile, Exante prides itself is straightforward, direct, and transparent business practices. It also promotes sustainability and a fair wage policy to support local partners and suppliers. Exante diet consists of delicious best-selling meal replacement shakes that will stave off hunger and keep you full until your next meal.
The brand was featured in Dallas News, Mirror, Medical Health Authority, and LA Magazine. It is also very popular on Instagram, Facebook, and TikTok.
Pros
Offers convenient meal replacement, boosts, and diet supplements to support weight loss and a healthy lifestyle

Shakes are gluten-free, low-calorie, vegan friendly, and made with natural sweeteners

Flexible diet plans, 26+ vitamins, and minerals with a BMI calculator for individual nutritional goals

Exante group network and lifestyle blog to support members' weight loss journey

Free shipping for orders above $89

Exclusive offers on the website
Cons
High pricings compared to other brands

Exante diet is not available on GNC
Exante Reviews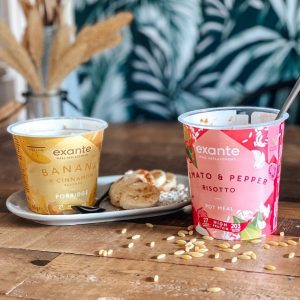 This section will examine customer feedback on various platforms to review buyers' general shopping experience. The Exante reviews from Facebook consist of a total of 3.5 out of 5 stars from 506 customer ratings. Many customers agreed that Exante meal replacement shakes are delicious, sweet, and highly nutritious.
One customer complained that the Exante diet powder is too sweet and suggested using a lot of water to make the shakes tolerable. We also noticed complaints of artificial flavors, and one buyer compared the taste of Exante meals to eating sweetener directly from the bottle. Another member also verified that they lost 18lbs in under 3 weeks.
Popular Alternatives to Exante
Meanwhile, Exante reviews from Trustpilot offer a broader insight into the brand's products and services. It has 4.3 out of 5 stars ratings from over 18k verified customer reviews. The majority of customers report approved the customer services and straightforward ordering process. Many customers also testified that they're making more progress on weight loss since starting the Exante diet.
Exante FAQ
1. What is Exante?
Exante is a meal replacement company that offers delicious and highly nutritional meal shakes to substitute for a regular meal. Whether running from the gym to the office or trying to cut back on certain foods, the Exante diet works for different lifestyles. The brand also allows customers to choose from flexible meal plans that fit their schedules.
In addition, the Exante diet is healthy and filling and may contain organic superfoods that are missing from your regular diet. It is also made without any additives, preservatives, or artificial flavors. The Exante diet meal replacement flavors include cookies & cream, chocolate, mint chocolate, strawberry, and salted caramel.
2. How does Exante work?
Exante offers highly nutritious meal replacement shakes that can substitute one or two meals daily. Our Exante reviews also discovered various flexible weight loss or weight management plans to suit individual dieting goals. Depending on your BMI, you can choose from the Exante Trim or Exante Maintain diet plans.
In addition, you can shop for Exante boxes starting from $1.90 per serving to stock on your daily supply of meal replacement shakes. Exante diet also offers exclusive shopping deals on the website. It also provides a blog and support network to help members through their diet plans.
3. How is Exante different from other weight loss programs?
Exante diet stands out from other weight loss programs by offering nutritious on-the-go meals. It prioritizes meal formulations consisting of protein and healthy fats while avoiding carb overload to ensure effective weight loss. Exante shakes have lower calories but are filled with high protein and over 26 vitamins & minerals.
The brand offers meal replacement shakes that are filling and keep you satisfied until your next meal. Diet exante shakes taste delicious and can help satisfy snack cravings so you can avoid junk and unhealthy foods. Unlike traditional weight loss plans, Exante shakes discourage hunger and gives your body all the nourishment it needs to stay active.
4. How long will it take me to lose weight on Exante?
Exante weight loss diet plans are streamlined to suit your specific BMI group. Depending on your nutritional goals, you can take one or two meals per day and mix the powder with water or juice. You can combine Exante diet shakes with fitness exercise and healthy nutrition for the best results.
5. What are the benefits of using Exante?
Exante meal replacement shakes are unique formulations that focus on helping you lose weight and gain your ideal shape. It is a healthier alternative to high-calorie beverages and sugary energy drinks, contributing to weight gain and unhealthy fats. The brand offers a blend of clean ingredients that help you achieve your weight loss and nutritional goals.
6. What are Exante's products and services?
Exante is a wellness company offering over 80 clean, convenient, delicious meal replacement shakes for weight loss and a healthy lifestyle. It comprises expert dieticians who formulate healthy diet plans that suit your nutritional goals. Exante reviews also appreciate the brand's support network that allows you to connect with other members as you go through your weight loss journey.
In addition, the Exante Supplement range includes the Exante Burn, Night-time Probiotic, Immune Support, and Glucose support products. It also provides Boost packets in various flavors to satisfy cravings and ensure you don't lose track of your goals.
7. What are the bestselling products of Exante?
Exante shakes are available in a bundle box, a customer favorite option. The 7-day detox bundle includes one each of the Cosmic Rainbow Juiced packs, Boost variety pack, Immune support supplements, and an Exante shaker for a convenient on-the-go meal. Also, the bestseller Exante meal replacement shakes include Strawberry, Mocha, and Salted Caramel.
Other Exante bestsellers include the Shake sample pack, Meal Replacement Bundle, and the Variety Pack Boost. The Exante Trim box is another bestselling package for weight management.
8. How does Exante compare to other brands?
Exante diet plans are convenient and affordable, costing about £2.75 daily with over 80 meal replacement shakes options. The brand is also the pioneer of the 'world's first clear meal replacement, JUICED.' All Exante shakes have a high fiber and protein content with about 27 vitamins and minerals.
In addition, the brand also provides a wide range of diet plans to support its growing network of Exante members.
9. Where can I find Exante products?
Most Exante reviews confirm that the company's products and services are exclusive to the website exantediet.com and it's not yet available in stores.
10. Who is the CEO of Exante?
Matthew Moulding is the founder of The Hut Group and the current CEO of Exante diet.
11. Where is Exante located?
Exante's main office is located in London, England, United Kingdom.
12. Where do Exante products come from?
Exante diet is based in the UK and the brand partners with top food technologists in the state. It is also the first UK meal replacement company that uses no aspartame ingredients in its products.
13. Where does Exante get its ingredients?
Exante reviews its contractors and suppliers to ensure that they operate within the brand's transparent, straightforward and ethical standards. The key ingredients in the Exante meal replacement shake are slendesta and digezyme, formulated by professional Exante scientists and nutritionists.
14. What is the shipping policy of Exante?
Exante provides free shipping on all US orders that add up to $89. However, standard shipping costs $6.99, and delivery takes 3-6 working days. The brand offers express shipping service for orders before 4pm CST costing only $14.99 per order. It processes and ships Express/Premium orders within 2-3 working days after payments.
Standard tracked shipping to Canada costs about $10 for orders less than $89, with customs and tax duties paid. It ships within 5 to 10 days, and orders are dispatched from St. Louis(MI).
15. What is the returns policy of Exante?
Exante accepts returns on all orders within 28 days of delivery. But to be eligible for returns, you must ensure that the package is unopened and comes with the original retail seals intact. This means that you can sample the powder and return it after use if you don't enjoy the product. We also recommend stating the reason for the return, especially if you received a damaged item during the return process.
You can contact Exante customer service to process your returns for a unique Returns Authorization number. Immediately after your return order has been accepted, you can expect a full return of all payments, including delivery, within 14 days after receipt.
Don't forget to read our articles on other meal replacement brands such as Orgain, Ka'chava, Aloha Bars & Athletic Greens.