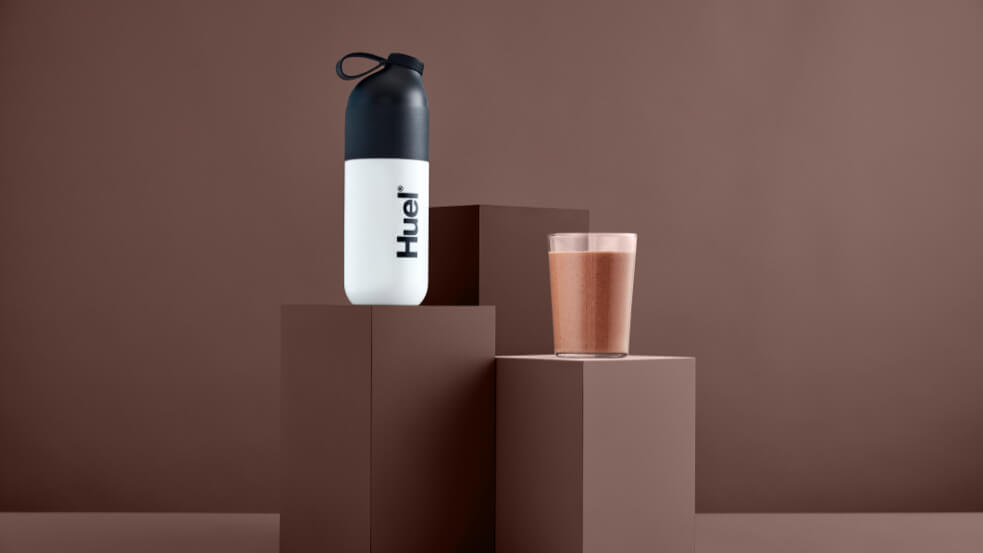 People with a busy lifestyle often struggle to eat healthily. Huel provides nutritionally complete food that saves time while offering an ideal balance of fiber, slow-release carbs, protein, 27 essential vitamins and minerals, and fats your body needs to thrive. The company prides itself on creating delicious and affordable plant-based meals that minimize environmental damage. This Huel review will look at the customer testimonials and provide answers to 15 of the most frequently asked questions to help you determine if their snacks and ready-to-eat meal replacements are worth purchasing.
About Huel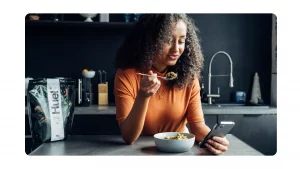 James Collier and Julian Hearn founded Huel in 2015 in Aylesbury, England, deriving the name through a combination of two words: human and fuel. They launched the company to provide affordable and easily accessible healthy meals. The goal of this brand was to use sustainable production methods and reduce waste with small packaging. They are among the best 10 best meal replacement brands.
Huel's collection includes powders, bars, ready-made drinks, and savory meals. With its headquarters in Tring, Hertfordshire, the company expanded to the United States. It now has regional offices in Berlin and Los Angeles. Many media outlets have spotlighted Huel, including Business Insider, Vox, Forbes, and CNN.
The company also has a devoted social media following, with 286 Instagram followers and more than 253k followers on Facebook. Before we delve further into this Huel review, we'll highlight the brand's pros and cons.
Pros
They have an expansive selection of convenient, vegan-friendly, nutrient-dense snacks and meals

Loads of gluten-free options

Their products are reasonably priced

Low-waste packaging

They use sustainable and environmentally-friendly production methods
Cons
The company is not responsible for return shipping costs

Some people experienced some side effects from the ingredients

Their products are not organic
Huel Reviews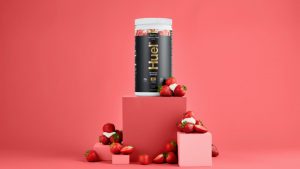 This Huel review would not be complete without filling you in on what customers think about this meal replacement brand and its products. We visited Trustpilot and Amazon to see if Huel lives up to the hype.
Reviews from Trustpilot reveal that most customers love Huel meal replacement products because of their health benefits, convenience, and great taste. Other buyers stated they prefer their products because they are soy-free, vegan, and GMO-free. The brand received an average rating of 4.5/5 stars, with 81% of the customers giving it an Excellent.
Reviews from Amazon were also overwhelmingly positive, with most products scoring between 4 and 5 stars/5. Most customers praised their high-level customer service and the convenience and flavor their products offer. Others said they love their meal replacement products because they make them feel full and energized, and they are easy to prepare. You should also read our comparison between Huel vs Soylent.
Popular Alternatives to Huel
Huel FAQ
1. What is Huel?
In a nutshell, Huel is an affordable, nutritionally complete, convenient food with minimal impact on the environment and animals. This Huel review found that it provides all the 27 essential micronutrients, fiber, fats, protein, and carbs your body needs to function efficiently.
2. What are the benefits of taking Huel?
Many nutritionists and doctors have affirmed that switching to vegan meals can improve your health. Huel provides convenient, nutrient-complete, low-calorie vegan meals at affordable prices. For instance, the Huel Hot and Savory is a hot, delicious, plant-based instant meal formulated to give your body all the essential nutrients it needs to thrive.
It's also easy to prepare as you only need to add water and microwave the mixture. That means you can have a healthy meal in less than five minutes. The flawlessly calibrated balance of fiber, fat, and protein in Huel products may also contribute to slimming. Best of all, Huel meals drop your blood fat levels.
3. What are the key ingredients in Huel?
Staple Huel ingredients include coconut oil MCTs, flaxseed, sunflower, pea protein, rice protein, oats, and several dietary supplements (minerals and vitamins). They also sweeten most of their products with stevia or sucralose.
Huel Protein Powder is one of the brand's bestsellers, and it is a nutritionally complete, lactose-free plant-based protein powder. The product is made from high-quality, animal-free, and sustainably sourced pea protein, faba, and hemp. It's dairy-free, gluten-free, and non-GMO, and it contains more EAAs (essential amino acids) per gram than whey protein.
4. How is Huel made?
Each raw material goes through some processing to maintain its nutritional value, safety, consistency, and quality. All the dry ingredients are converted into powder and sent to their production depot. All the ingredients have to be evenly distributed; the company uses a dry-blending method to maintain the product quality and nutrient profile.
The powder will then go through another sieve and metal detector. The Huels team makes quality control checks and taste tests before packing. Once the powder passes all the tests, they will transfer it to its pouches. The Huel Powder pouches will then be put in a box and added to the pallets.
5. What are the different flavors of Huel?
Huel is available in different flavors to suit your needs. Huel Hot and Savory is ideal for people who want a savory alternative product to conventional sweet-flavored meal replacements and protein powders. It's chock full of protein-rich grains and loads of vegetables and delicious spices.
Huel Complete Protein is a delicious protein powder that tastes like a chocolate milkshake. This Huel protein does not have the weird vegan aftertaste, earthy taste, or oaty taste like other vegan protein powders on the market. Suitable for busy people seeking nutritious food on the go, this Huel Meal Replacement product helps healthy digestion and makes you feel full longer.
6. How do I prepare Huel?
Preparing Huel is a walk in the park. You only need to add water to the shaker's 500ml fill line. Next, add two level scoops of Huel Protein Powder, then place the internal grid in the shaker. Now, screw your lid and cap on tightly before shaking hard for ten seconds.
You can add ice cubes or keep your Huel refrigerated for up to 24 hours. For a creamier result, replace water with milk or milk alternatives.
7. How long does Huel last?
This Huel review found that most of the products this brand offers have a shelf-life of between 7 and 13 months if the pouch is unopened and 3 to 6 months if it's open. Be sure to store your Huel meals in a cool, dry place away from direct sunlight to increase their shelf-life.
8. How many calories are in Huel?
If you are asking yourself: Is Huel healthy? The answer is yes. Your body needs calories to operate. Huel shakes, meals, and powders contain 400 calories per serving. Huel nutrition bars, on the other hand, provide 200 calories each.
9. What are the nutritional values of Huel?
Huel is used to replace meals for short periods because it is relatively rich in nutrients. Huel Protein Powder contains a 37:30:30:3 balanced macro split ratio. That means 37 percent of the energy comes from carbs, 30 percent from fat, 30 percent from protein, and 3 percent from fiber. It's also packed with 27 essential vitamins and minerals.
One 90g serving of Huel Black Edition contains 17g of fat, 18g of carbs, 40g of protein, and around 6g of fiber. The blend also features 26 essential vitamins and minerals.
10. How does Huel compare to other meal replacement shakes?
When comparing Huel vs Soylent, we would go with Huel. While these two are the world's biggest meal replacement brands, Huel does not contain soy like Soylent. Instead of soy, Hue uses pea protein. Huels also has nine flavors to choose from, while Soylent only has two.
Huel offers a 30-day return policy for all unopened products. Soylent, on the other hand, does not accept returns or exchanges. Unlike Soylent, Huel uses more whole ingredients and adds kombucha and probiotics to improve gut health.
11. Who created Huel?
James Collier and Julian Hearn created Huel. The idea of Huel came to Hearn after trialing a diet plan, and he found the art of carefully balancing his nutrient intake a nightmare.
12. How much does Huel cost?
The price of Huel Hot and Savory is $3.76 per meal. Huel Black Edition costs $2.50 per meal, while Huel Complete Protein needs $1.25. You'll save 10% if you subscribe.
13. Where to buy Huel
You can purchase Huel products directly from their website Huel.com. Their products are also available on Amazon and other retailers throughout the United States. Use their store locator to find a nearby Huel retail partner.
14. Where is Huel made?
Huel produces their range of powdered foods in Devon, a county in South West England. Huel nutrition facts show that their products meet EU and the UK Reference Nutrient Intake, Nutrient Reference Value, and Reference Intake for all macro- and micronutrients.
15. Where does Huel ship to?
This Huel review discovered that this company ships to most parts of Europe, Germany, and the United States. They deliver in 3 to 7 business days and offer free shipping for US orders worth $25 and above.
Looking for other meal replacement brands? Check out our reviews of Orgain, Ka'Chava, Athletic Greens, and OWYN.