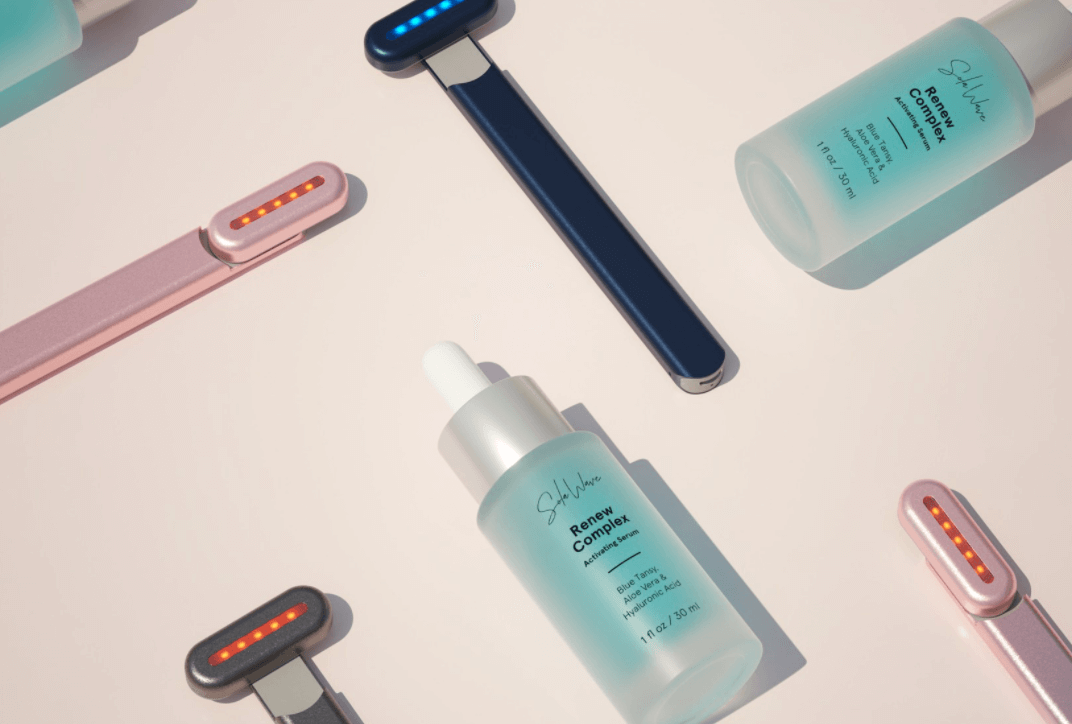 Based in Los Angeles, California, SolaWave is one of the leading science-first skincare brands. The company allows women to engage in beauty rituals by giving them literal skin. On top of their list of products is the Skincare Wand, a multi-use, high-tech gadget that is rechargeable and easy to use. They offer the most promising innovations in modern dermatology that come without the time commitment and sky-high price tag. We will scrutinize SolaWave reviews to help you decide if this techy brand is worthwhile.
About SolaWave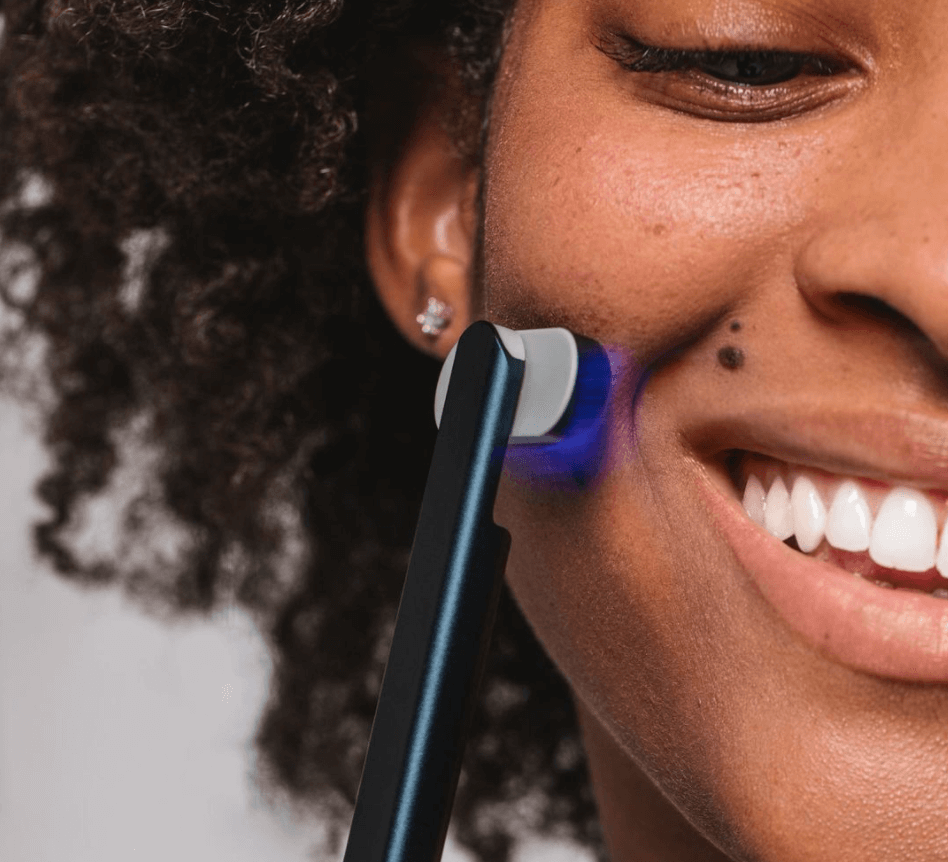 This science-first skincare brand was launched in September 2020 by co-founders Eli Bailey, Andrew Silberstein, and Fatima Loeliger. After decades of research, the team came up with intelligently figured-out tools to help customers look good and feel good as a result.
The company offers high-quality, innovative, and efficient skincare products for all gender and race. The popularity of SolaWave is growing every year, and it has already established firm roots in the beauty world in such a short period.
It has already been featured in Yahoo, Well + Good, RealSimple, People, and Forbes, and the brand has attracted a loyal 17k followers on Facebook and 132k followers on Instagram that keep up with its growth.
They know firsthand that when their customers look good, they will undoubtedly feel good. They also understand that finding the time for making self-care a priority can be challenging, so they empower their clients with their tools to help them live in their best skin.
These tools address their issues without breaking the bank and are ideal for all skin types. That means you will have healthier, smoother, and more naturally radiant skin in just five minutes.
Pros
It offers an extensive collection of well-thought-out skincare products and topicals
30-day return policy
International shipping is available
Easy to use products
Free domestic shipping
They offer a 30% student discount
Cons
There is no warranty for Renew Complex Serum
No live chat function
Some customers complain about slow international delivery
No free samples
SolaWave Products Review
Our reviewers analyzed the best-selling SolWave products to learn how they work and their benefits.
Skincare Wand + Red Light Therapy + Serum Kit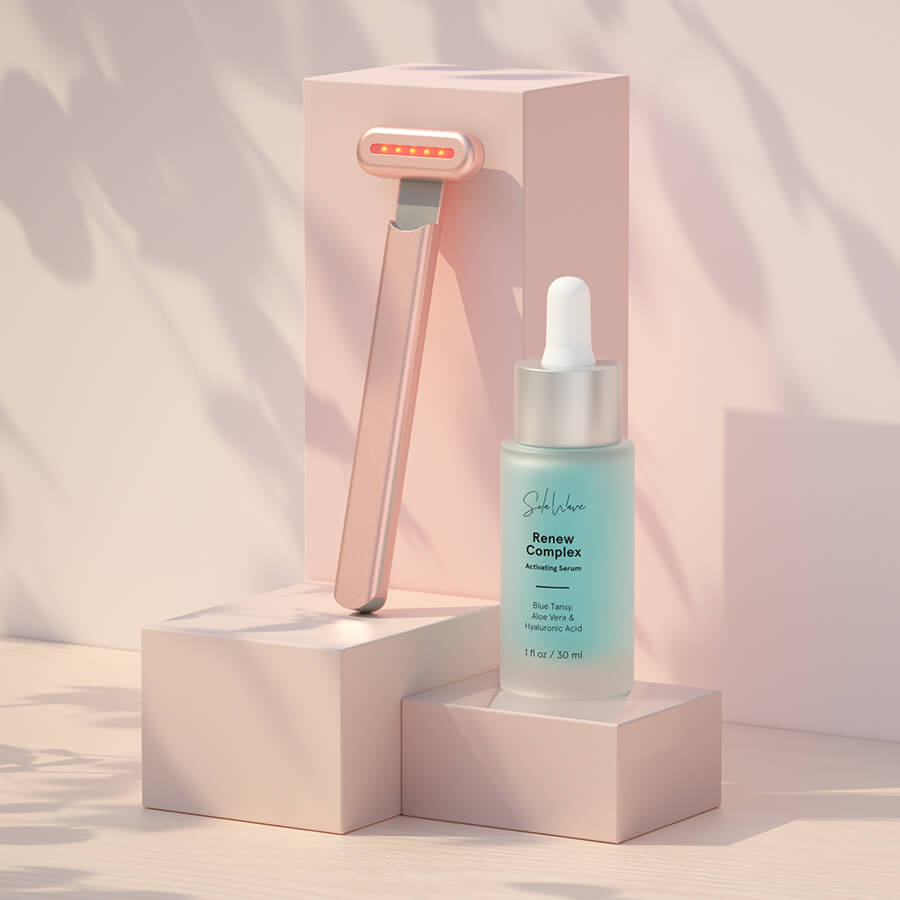 As the star of the show, this device is a beauty tool that helps you supercharge your skincare routine. The device offers 4 in 1 powerful functions: red light therapy, microcurrent, therapeutic warming, and facial massage.
Our SolaWave Wand review found that it's made from aluminum alloy, making it easier to clean.
Your skin needs to stay hydrated when using the skincare wand. To achieve better results, use the activating serum of your choice to keep the skin hydrated. We recommend the SolaWave Renew Complex Serum that comes alongside this device.
The Renew complex serum is vegan, cruelty-free, and long-lasting. You can also use face moisturizer or mist in place of the activating serum. The wand is rechargeable and comes with a micro-USB port.
The SolaWave microcurrent wand targets your muscles and hits the deeper layers of your skin with low-voltage power to nurture healthier skin that resists the signs of aging.
The SolaWave light therapy wand rejuvenates your skin using LED red lights, bringing more life to it by gradually erasing those fine lines, blemishes, breakouts, and wrinkles.
Additionally, the SolaWave face wand features a function designed for therapeutic warmth.
Based on SolaWave reviews, customers love this tool because the heat it produces increases your blood flow while opening up those pores to encourage your skin to regrow glowier and healthier. The wand also gives users a nice facial massage.
Advanced Skincare Wand with Red Light Therapy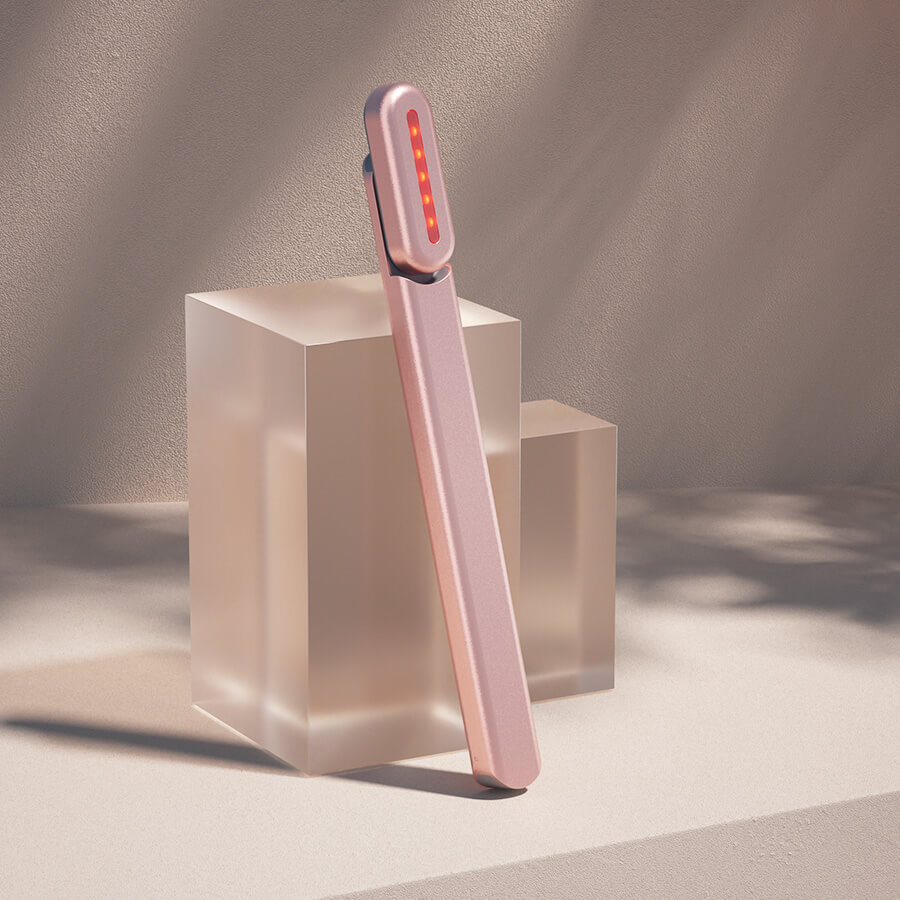 Designed to allow you to enjoy red light therapy at the comfort of your couch, the SolaWave Wand combines microcurrent, red light, therapeutic warmth, and facial massage. It is an effective tool, has excellent design, and is easy to use.
The device also comes with clear instructions on how to use and clean it. Crafted from aluminum alloy, the tool is lightweight with a beautiful and durable style. According to SolaWave reviews, customers love this product because it is suitable for all skin types.
To achieve practical results, use it 5 minutes a day, thrice a week. It turns on and off by touch activation when it touches the skin or moves away from it respectively.
Use it on the most problematic areas on your face such as forehead, jawline, cheeks, under eyes, neck, and upper lip. Its warming head helps reduce skin redness to achieve healthy glowing skin.
Embrace a consistent routine to reduce wrinkles, acne, and fine lines, and have a smoother, firmer, and healthier face.
"Ultimate Gift of Glow" Two Wands and Two Serums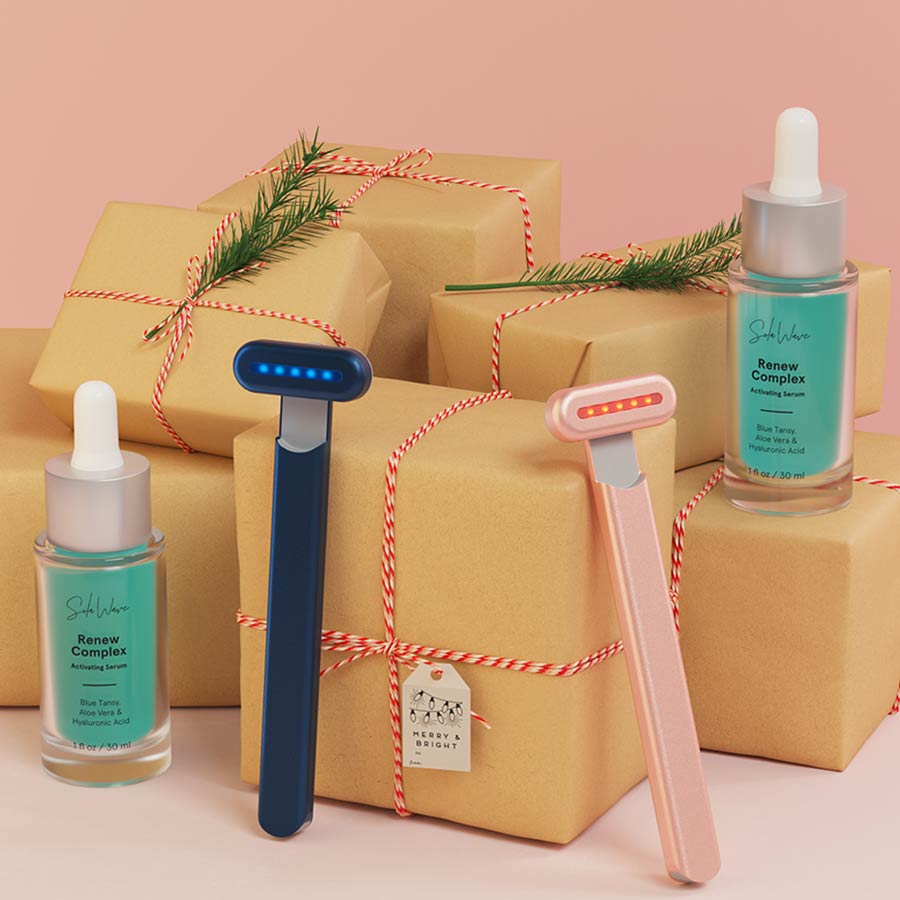 This set includes the red light and blue light therapy and two serums. It comes with two wands and two Renew Complex Serums. The sola wave wand integrates 4 skincare techs, including microcurrent, facial therapy, therapeutic heat, and blue/red light therapy.
This kit also includes 2 renew complex serums for skin activation – one for blue light and the other one is for red light therapies. Both serums from SolaWave are cruelty-free, vegan, and designed to last long.
Advanced Skincare Wand with Blue Light Therapy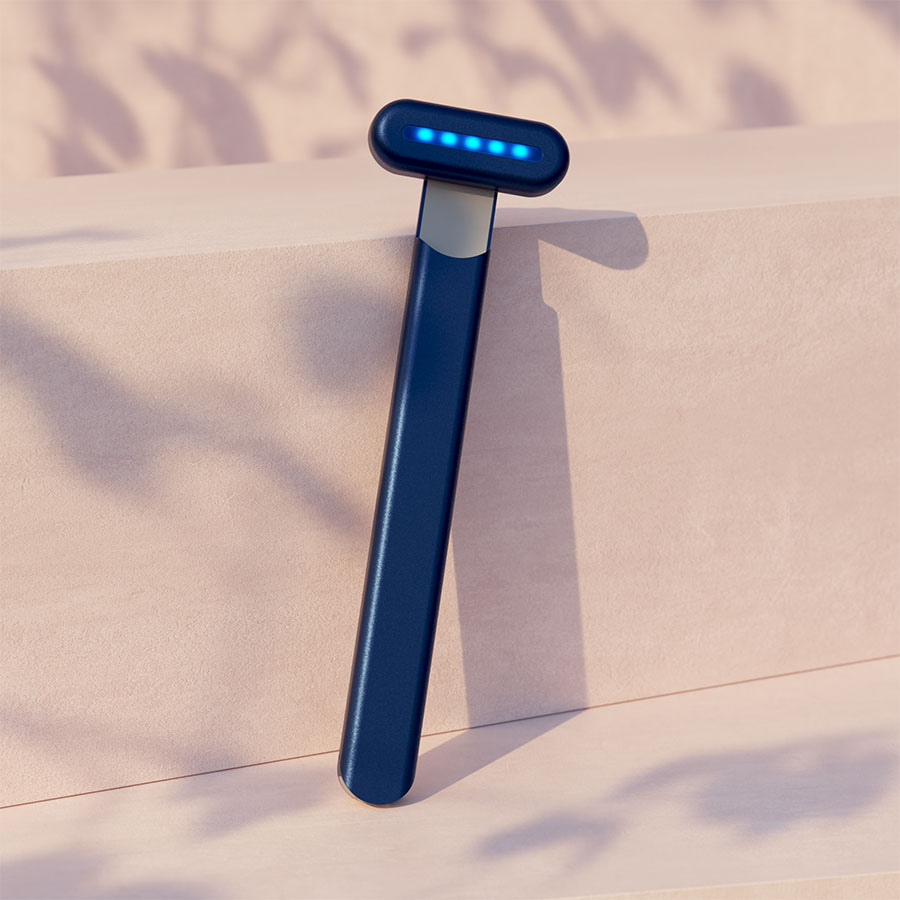 Get an ultimate home facial spa with this advanced skincare blue light therapy wand from SolaWave. The device features blue light therapy, facial massage, heat therapy, and microcurrent.
Sola Wave Wand reviews show that the 4 in 1 tool with blue light therapy is portable and easy to use.
This gadget amplifies serums and moisturizers, boosts skin glow, reduces fine lines and blemishes, and makes your skin more radiant and youthful.
It also comes with a smart-touch activation that turns on when in contact with the skin, and turns off when it's away from the skin.
Renew Complex Activating Serum Bundle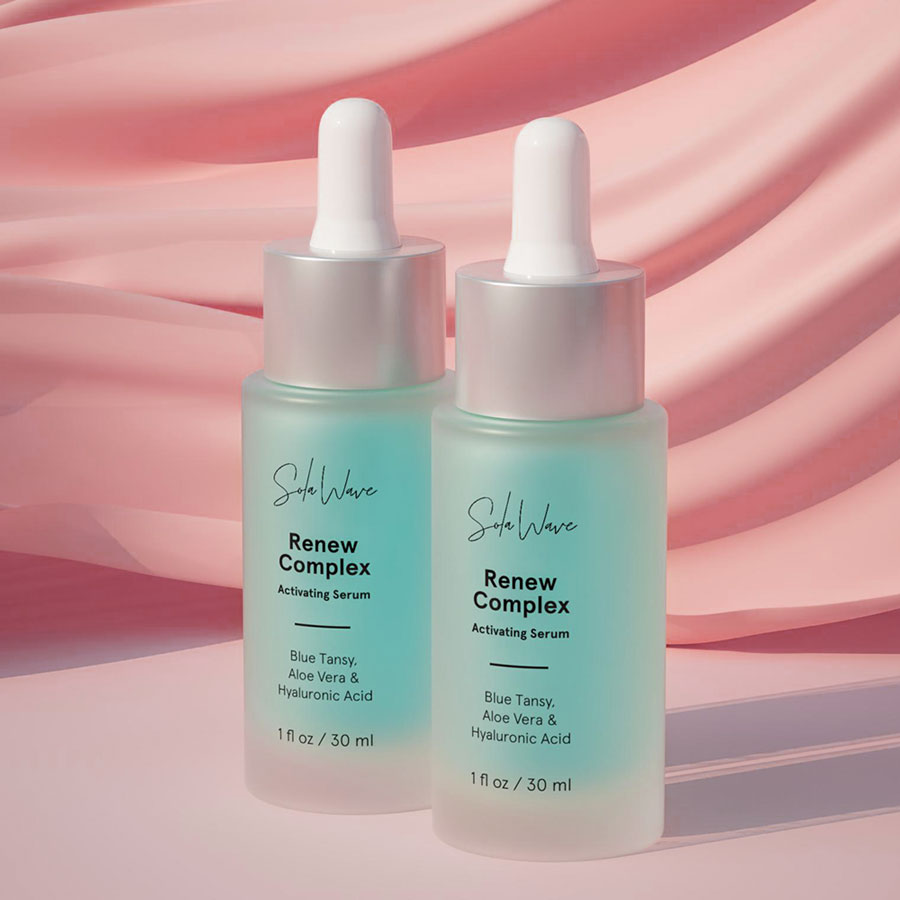 This is the best escorting formula to use with the SolaWave wand. The serum features aloe vera, the conductive ingredient that makes it work perfectly well with microcurrents.
The Renew Complex Serum also consists of hyaluronic acid and blue tansy to maximize its hydrating power.
The main aim of this product is to amplify the effects of the skincare wand. Your skin should be clean before applying the hydrating formula for incredible results.
Renew Complex Serum acts as a primer to the skin before vibration while activating the microcurrent functionalities. As such, you can't afford to miss it in your skincare products cabinet for the SolaWave session.
Clean and prep your face first, then add a layer of the serum before using your skincare wand. If your skin becomes less lubricated or completely dry, re-apply the layer to enhance hydration.
You can also apply the serum section by section as you massage the face with your wand to avoid drying out.
SolaWave Reviews from Customers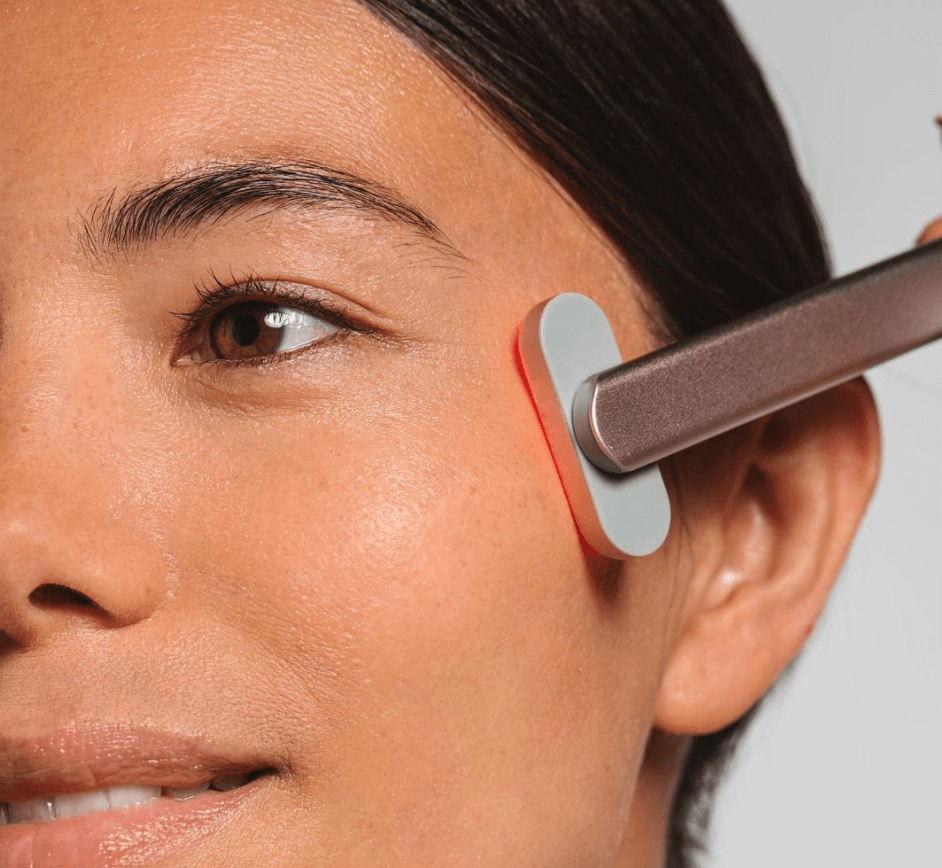 We visited trustworthy sites to check SolaWave reviews from customers to see what they think about the brand and its products. The SolaWave wand has a 3.8 star and the serum 4.8-star ratings on Amazon.
Important to note is that the brand is still an infant having only 1 year in the market. Therefore, as time goes by, these ratings will increase. Customers are impressed by the relaxing experience they get from the SolaWave facial wand.
Popular Alternatives to SolaWave
Other customers have mentioned that the serum makes the experience even more exciting, giving their skin a smoothing effect. The majority of the customers receive the skincare advantages that the brand promises.
While SolaWave has super positive testimonials and reviews, some customers complained that they don't offer a free sample, and there is no warranty for Renew Complex Serum.
Sign Up for SolaWave
To access SolaWave products online, you need to open an account on their website. SolaWave offers a 30% student discount to use at the checkout.
To enjoy this discount, register for an account at SolaWave 's official website and verify your student status with Student Beans. The student discount is available globally.
The sign-up process is straightforward and will take you less than 5 minutes to register. Click on sign-up and enter the required details, then click on submit, and you are good to go!
Where to Buy SolaWave
You can buy SolaWave products at their official website SolaWave.co. You can also get their products at Amazon, Goop, or Shop rescue spa.
SolaWave Shipping and Return Policy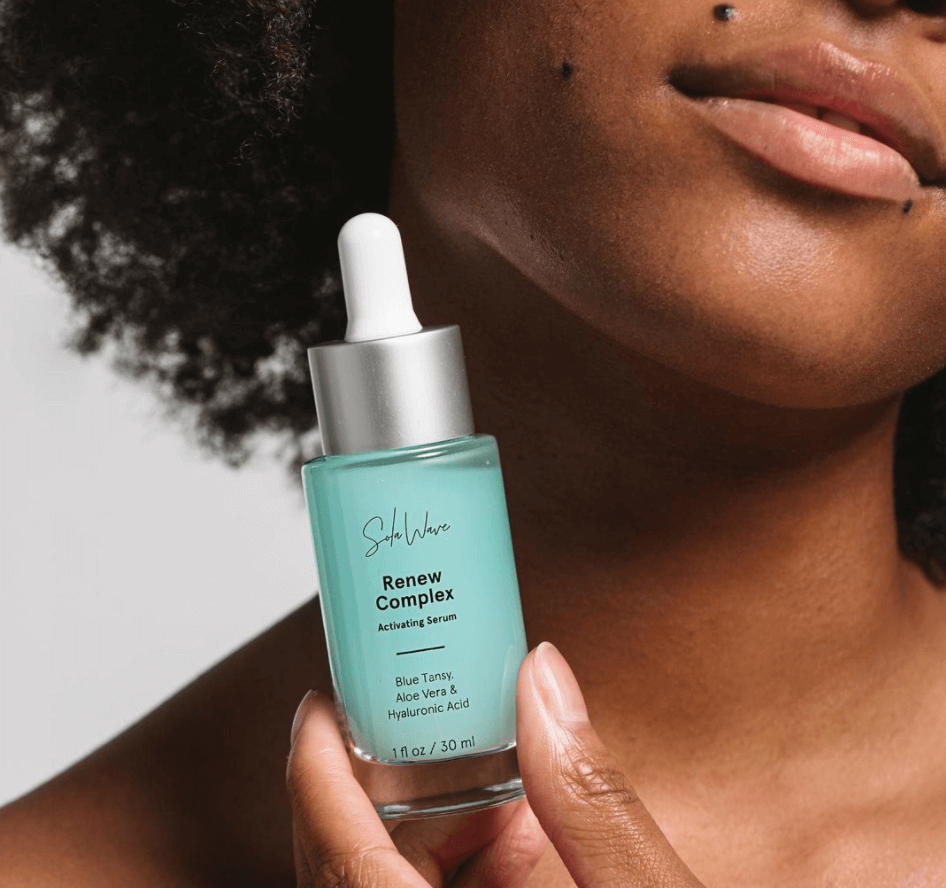 Shipping
SolaWave offers both domestic and international shipping on all orders, and orders over $100 are eligible for free shipping locally and internationally. Shipping options include estimated costs and delivery time set by the Carrier Company and not SolaWave.
Shipping happens daily except on Saturday, and orders that reach the facility before 2 pm PST are shipped the same day. Orders placed after 2 p.m. ship the following day.
Tax and duties for international orders are charged during checkout. You will see a list of rates under "shipping method" and a separate list of taxes and customs.
Returns
SolaWave offers a 30-day return on all orders bought through their website. The return process takes 30 days after receiving your order, and shipping fees are not refundable.
If the fees were initially covered by the company, they will be treated as part of the return payment.
The company doesn't charge a restocking fee, and the items should be in good shape, and free from wear and tear to qualify for a refund. Refunds take between 5 and 10 business days after the company receives the product.
All the refunds will be in the original form of payment and take a few days to reflect on your statement.
SolaWave Promotions & Discounts
Currently, SolaWave is only offering a 30% student discount when you log in or sign in to their website. To enjoy the 30% off discount at checkout, you must verify your student status with Student Beans.
Subscribe with the brand to get exclusive access to new launches and promotions.
Contact SolaWave
To reach out to the SolaWave customer service team, you can send an email to support@SolaWave .co. You can also use [email protected] for general inquiries.
If you want to talk to one of their customer service representatives, you can use their phone number Call +18447652928. Alternatively, you can always send a message to their Facebook or Instagram social media accounts.
SolaWave Reviews: Editor's Verdict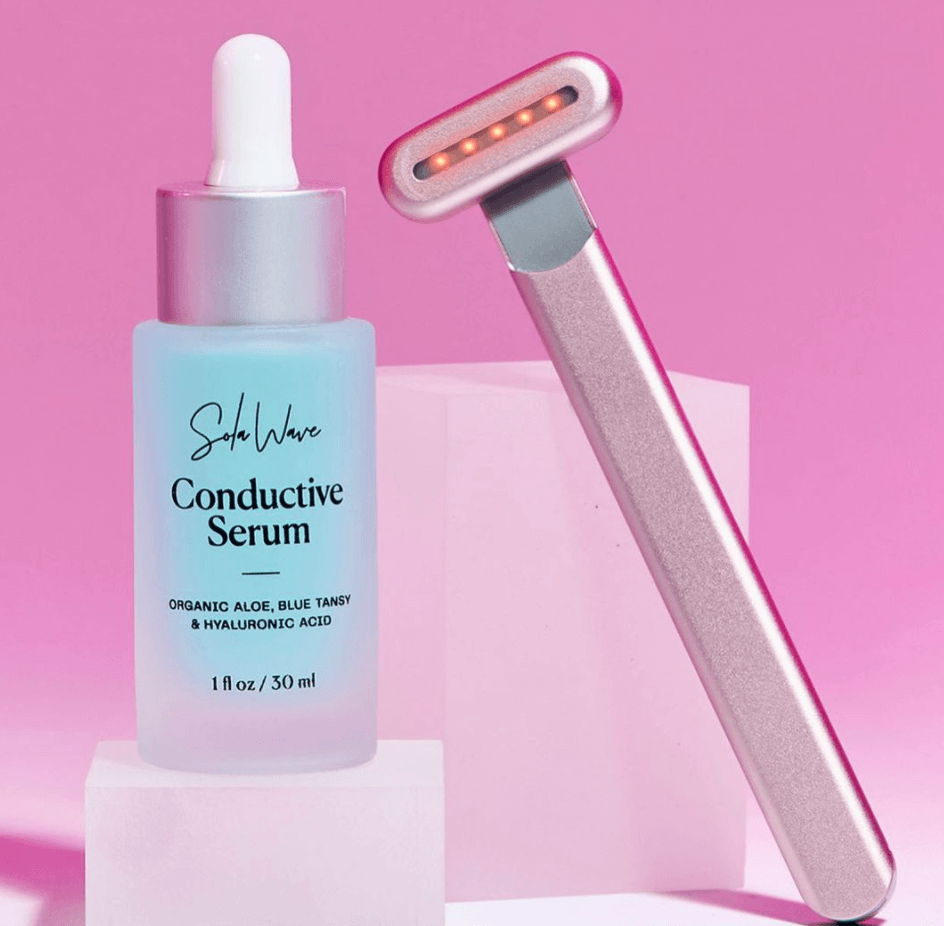 After perusing through SolaWave reviews, we have concluded that this science-first skincare brand is worth checking out. Their products are backed by scientific evidence, and most users had good things to say about them and the products they sell.
The skincare brand offers innovative and efficient skincare tools and topicals with exceptional results. The SolaWave Wand is easy to use and even smoother when used alongside Renew complex serum.
The gadget's multifunctional benefits improve tone, reduce acne and wrinkles, reduce puffiness, improve glow, and better facial product absorption. Additionally, customer service and shipping and return policies seem to be working according to the customers' expectations.
Looking for skincare tools and products to keep your natural beauty? Check out our popular beauty brands reviews such as Michael Todd Beauty, Elemis and Dime Beauty.
SolaWave FAQ
Is SolaWave waterproof?
No, SolaWave is not waterproof. Do not expose the gadget to water or use it under the shower.
Is SolaWave portable?
Yes, SolaWave is a lightweight tech device that is easy to carry around.
How do I charge SolaWave? And Can I use it while charging?
Use the included micro USB cable with a wall adapter, laptop, or a power bank to charge the SolaWave wand. It takes 2 hours for the wand to charge 100%, and lasts for an hour of constant use.
You cannot use the SolaWave Wand while it is charging. You need to unplug it from the charging source before using it.
Can I use SolaWave if I have facial piercings?
Yes, the gadget is safe for use with facial piercings. Avoid using it with metallic piercings as it causes a zinging sensation when it touches metal.
Does SolaWave include a warranty?
All products purchased at SolaWave include a 1-year limited warranty covering repairs and replacements relating to manufacturing defects. The warranty doesn't cover wear and tear, accidents, or stolen items.
This warranty only applies to the wand and not the serum that is addressed separately in the return policy.