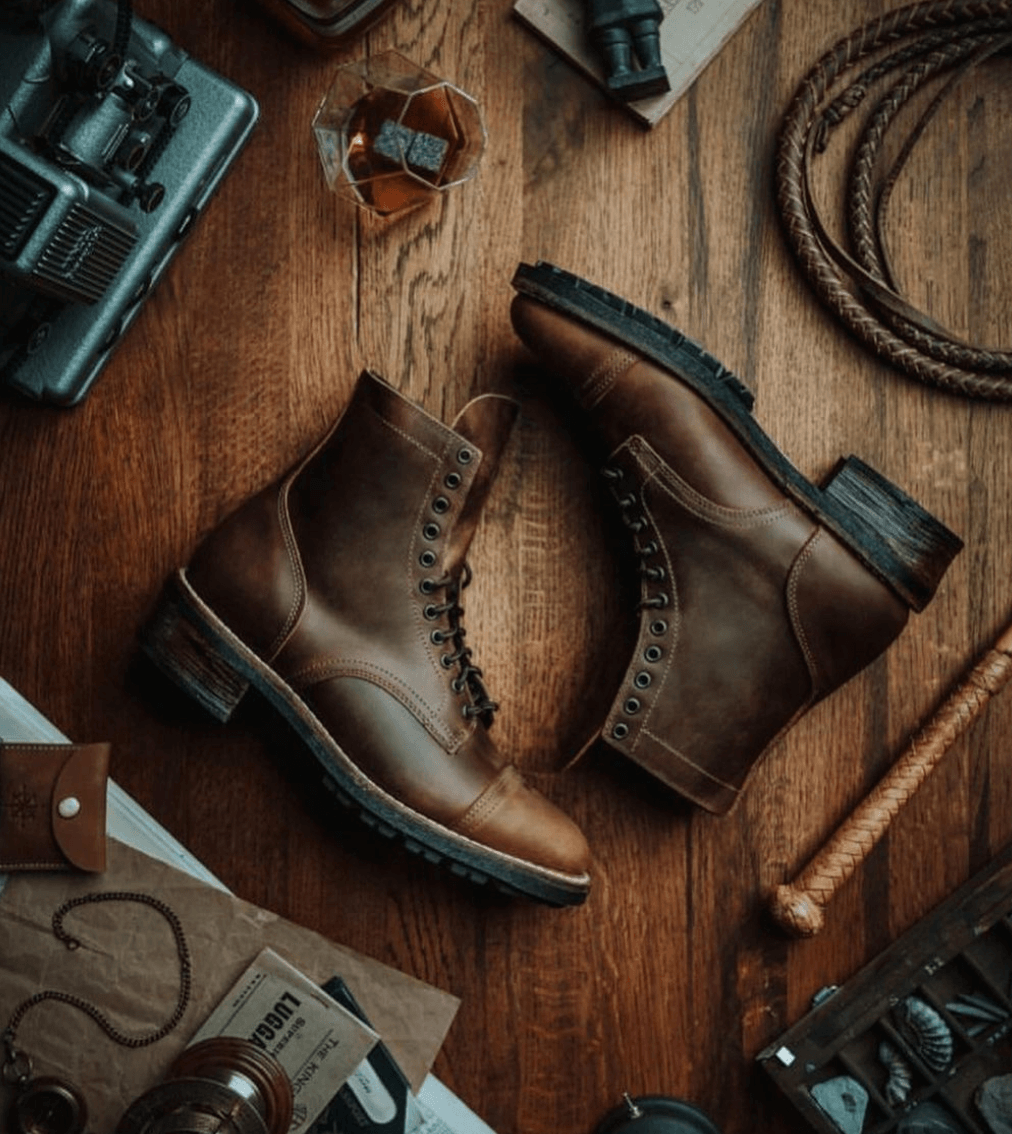 It's the start of the new year and what better way to kick off 2022 than with a new wardrobe! Now that COVID is finally taking a back seat – knock on wood! – it's time to bring out your fashion A game for all those piled-up events. And we all know that there's really only one way to take an outfit from meh to fab – that's right, shoes! Whether you're into boots or high heels or dress shoes, Thursday Boots is your go-to for all things footwear. And once you've fallen in love with their shoe collection, Thursday Boots has a lot more to offer you – whether it's belts for the women or clothing for the men. And of course, there is the pristine Thursday Boots review to put you at ease before you shop!
About Thursday Boots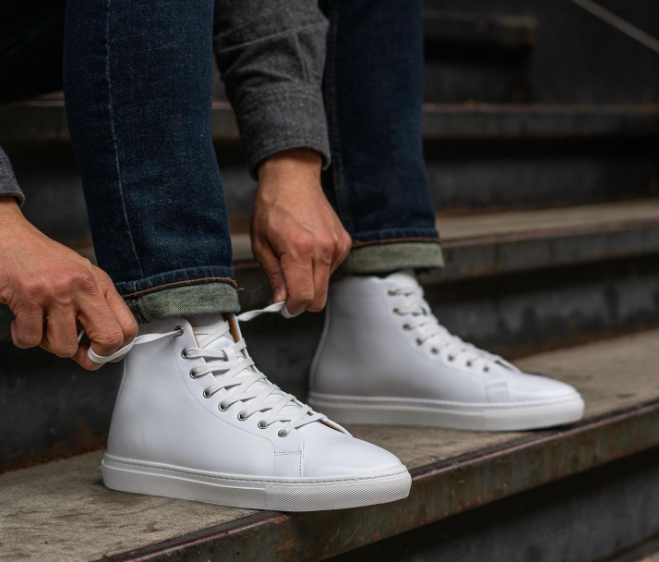 Thursday Boots operates on one simple notion: you, the customer, deserve it all. The brainchild of a Nicaragua surf trip, Thursday Boots is still going strong eight years later.
In fact, the brand is now a resident of almost 60 countries and all 50 states of the US – and their mission to bring you the best boots possible at the best possible price has only just begun. 
You might be wondering, why Thursday? Well, the name behind the brand comes from the ideology behind it! At Thursday Boots, they believe that the day of the week is what signifies the start of the weekend – something we all eagerly look towards – and yet it's still a day where we get our work done.
And that's exactly what a Thursday pair of shoes aims to signify – it's the perfect boot no matter where you are or when. Working or having fun, do it all on a Thursday!
Pros
Thursday Boots offers a wide variety of shoe styles, including wingtips, loafers, and whole cuts
Their boots come in uncommon colors, such as navy blue and olive, giving their customers a wider variety to choose from compared to competitor boot brands
Many of their shoes are weather-safe, meaning that your shoes will be protected against water, sun, and snow
Their boots come with a solid, sturdy sole, adding about an inch and a quarter to the wearer's height - great for individuals who would want that extra height boost
They're comfortable shoes!
Thursday Boots makes shoes that are slip-resistant, and their shoes are true to size, making online shopping that much easier
They're affordable as far as boots go - it's possible to get a good Thursday boot in the $199 ballpark range
Cons
Most of Thursday's boots are heavy, making them unsuitable for individuals who are going to be wearing the shoes for multiple hours on end
Their leather varieties are prone to creasing, perhaps a bit more than the standard leather shoe
Thursday Boots doesn't have any outlets, restricting customers to an online shopping experience
Thursday Men's Boots
Let's see what we can find out in this Thursday Boots Review about men's boots and dress shoes! If you're a man looking to add some style to your everyday look, then you've come to the right place. There's an exquisite – and varied – collection waiting just for you on the Thursday Boots men online aisle, and once you've seen your options, the only trouble you'll have is deciding which ones to get!
Thursday Boots Cavalier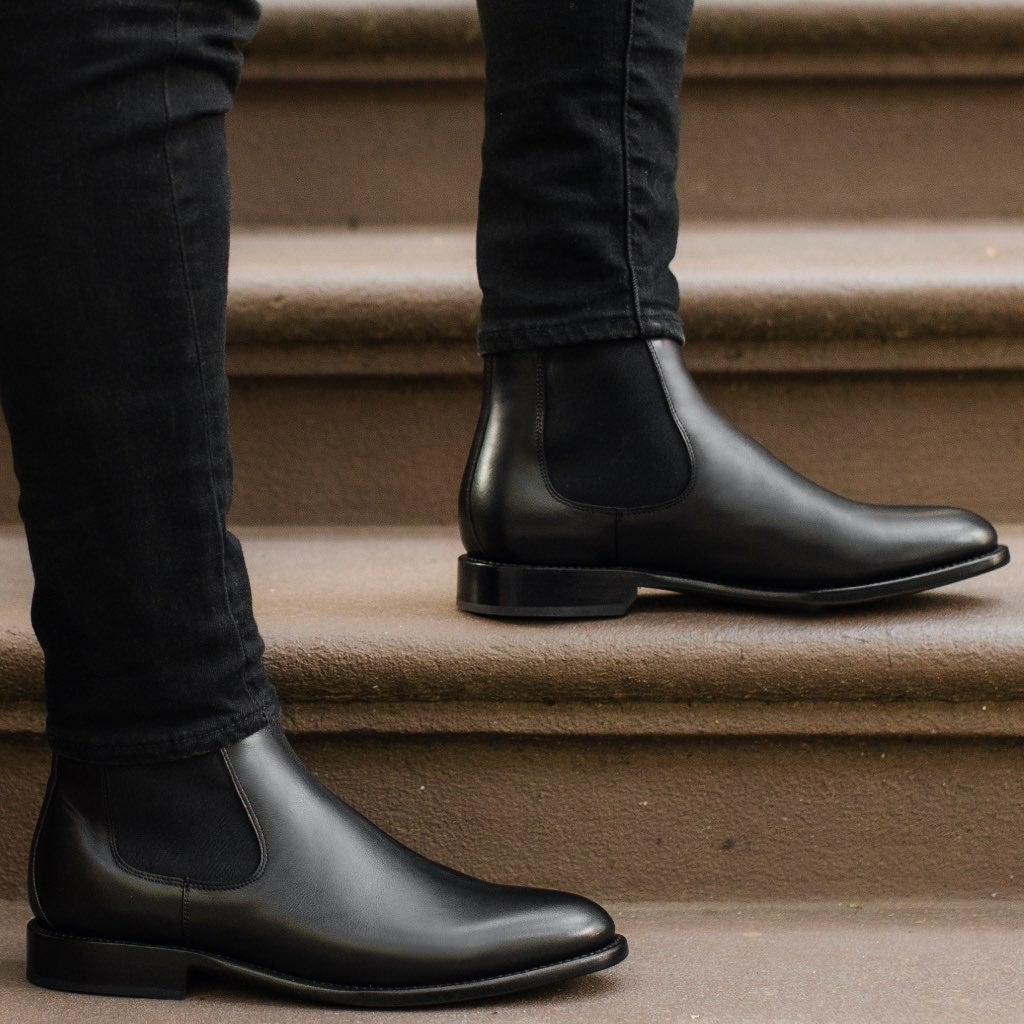 The Thursday Boots Cavalier piece is available in six different colors – everything from sandstone to hickory to classic black – giving customers plenty of color choices to make their pick from. These are one of the leather boots you should have in your wardrobe. 
The Thursday boot is $190, which is adequately priced for the quality, look, and durability that they're offering. And the best part is that they're not restrictive in the customer base that they cater to – sizes start at shoe size 6 and go all the way up to 16! And they've even got an option for people with wider feet with the EE/EEE fitting. 
With a full-grain leather exterior, flexible elastic goring lined supple glove leather interior, and shock-absorbing cork-bed midsoles, the Cavalier provides exquisite comfort paired with a versatile look that goes just as well with a suit as it does with a pair of jeans.
Thursday Boots Vanguard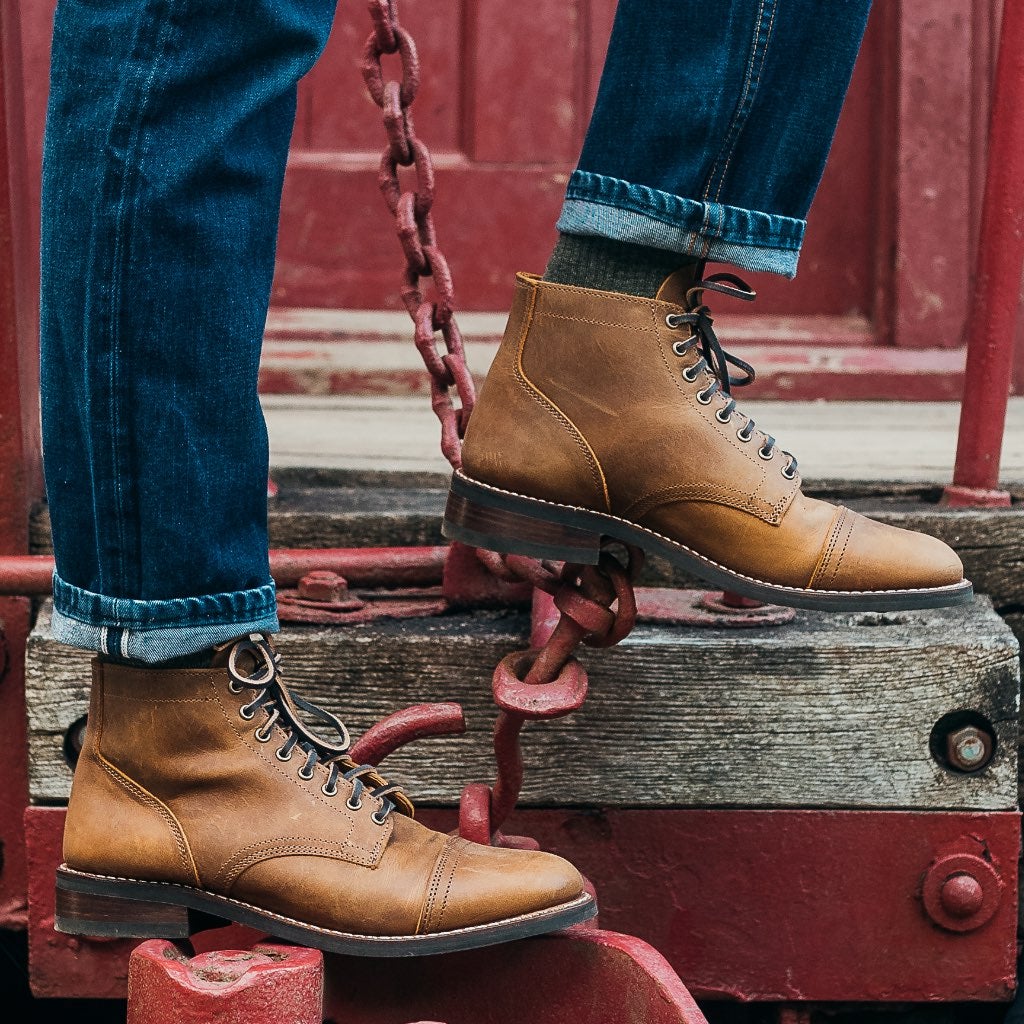 Designed for true boot enthusiasts, the Thursday Boots Vanguard number is a boot of its kind. An ode to the classic American 1940s service boot, the Vanguard is crafted by expert artisans from leather and comes in a variety of colors with everything from indigo to burnt copper. 
Priced at $265, the Vanguard is a pricier Thursday Boots pick, but its longevity and quality do justice to the price. With a classic lace-up style and a block heel that will add a good inch and more to height, it's the perfect finishing touch to any man's attire. 
And the best part? You can get Thursday Boots Vanguard right at your doorstep no matter where you are with Thursday Boots' international shipping option. So, just sit back and relax as the Vanguard comes your way!
Thursday Boots Wingtip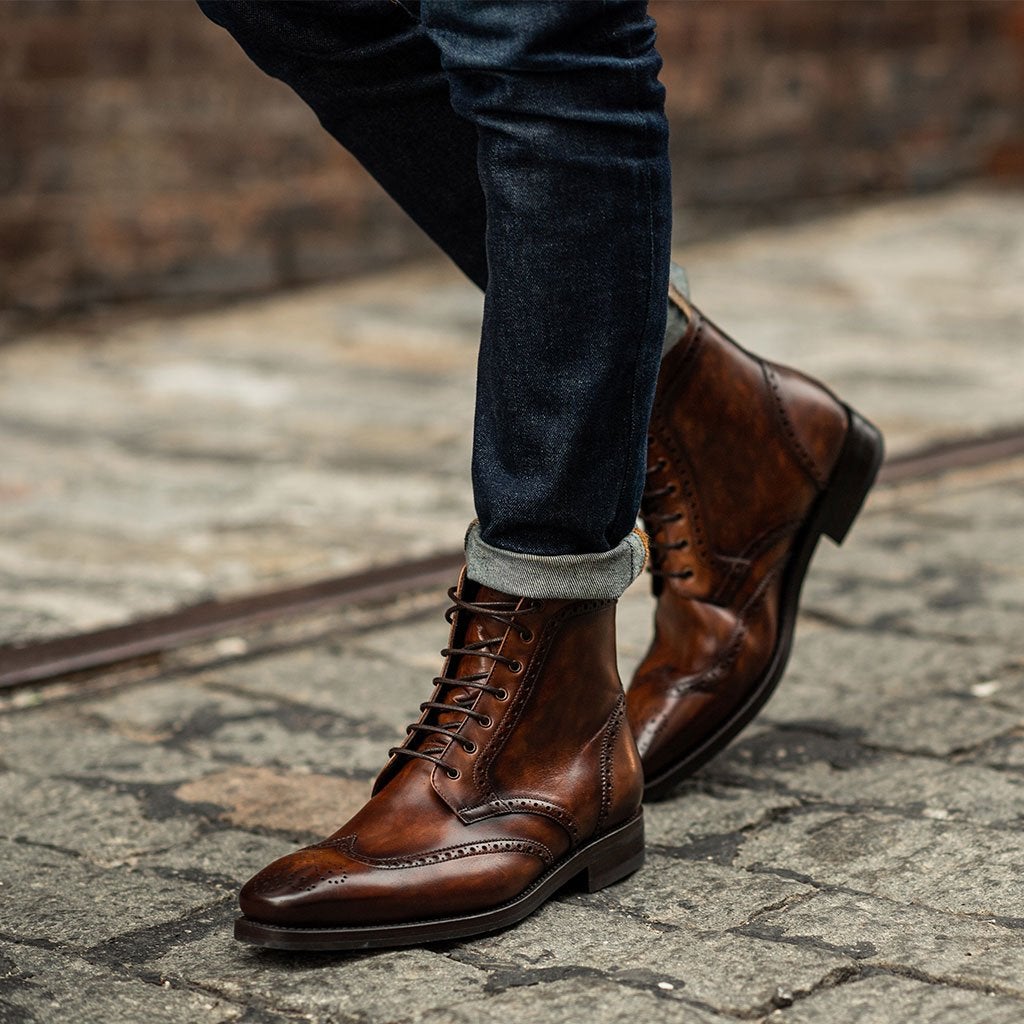 Rustic yet sophisticated, the Thursday Boots Wingtip is truly a legendary shoe. A complex interplay of pebbled and smooth leather complete with brogue detailing the Wingtip is a shoe that turns heads without overdoing it. 
At a price point of $235, the Wingtip will last you for years, and its stunning aesthetic will make any shoe pale in comparison. And Thursday Boots pricing comes with an honest price guarantee, meaning that customers are getting the lowest possible price for the product that they're being afforded. 
Available in three colors – dark oak, the classic 77, and black – the Wingtip will be a stunner addition to your wardrobe, and it's the perfect companion for when you want to enhance that daily pair of jeans without compromising your comfort!
Women's Boots
So let's dig more into our Thursday Boots Review! Who said a woman can't wear boots? Well, Thursday Boots Women's certainly doesn't seem to think so! Whether you're looking for the perfect work companion or an addition to your weekly hikes, Thursday Boots has got you sorted with their collection of women's boots.
From the classics to their own signature style, any and every woman will find their perfect shoe right here at Thursday Boots! 
Thursday Boots Captain Review
Another highlight in our Thursday Boots Review. The Thursday Boots Captain is any woman's perfect companion for both work and leisure. Available in both matte and full-grain leather, the boots are handcrafted by expert artisans that have perfected their craft through years of handmanship. 
The Thursday Boots Captain is sophisticated yet stylish. Offering a simplistic cap toe design and solid materials, the boot will last its worth over years of thorough use. And with sturdy laces, shock-absorbent soles, and solid block heels, the boot will pass the test even in rugged terrains, keeping your feet safe and secure. 
And the best part? Captain boots are available in 12 different colors ranging from the exotic Arizona Adobe to black coffee to the dark olive suede. And that's not all, they're also versatile in size with numbers starting from 5 and going all the way up to 12!
Thursday Boots Legend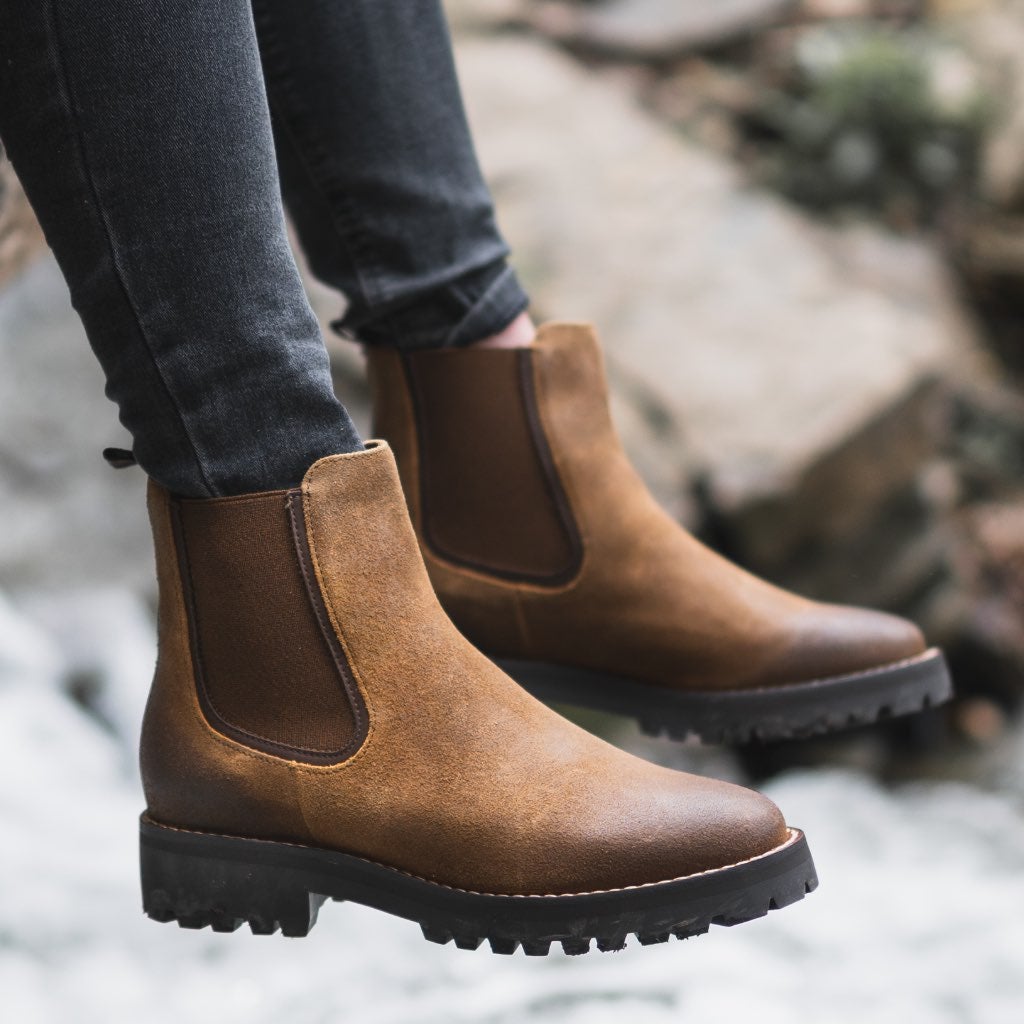 Crafted in varying varieties of suede and leather, the Thursday Boots Legend is a top-notch everyday boot. Comfortable, lightweight, durable and fashionable, they really are a show-stopping shoe all in one. They are almost like a Chelsea boot, but with a better structure and studded rubber outsole. 
Their no-laces design and block heel make them a no-hassle pick for all those busy go-getters, perfect for last-minute slipping on before you head out the door on your latest adventure! Priced at $160, the Legend facilitates ease in both movement and finance with not only its affordable price point but the option to make payments in four easy installments!
So you can finally say goodbye to missing out on your favorite boots because the bank's tight, Thursday Boots Legend has got your back!
So strut your style in one of the Legend's many fabulous colors, they've got everything from olive to safari to truffle – and of course, the classic black!
Thursday Boots Heartbreaker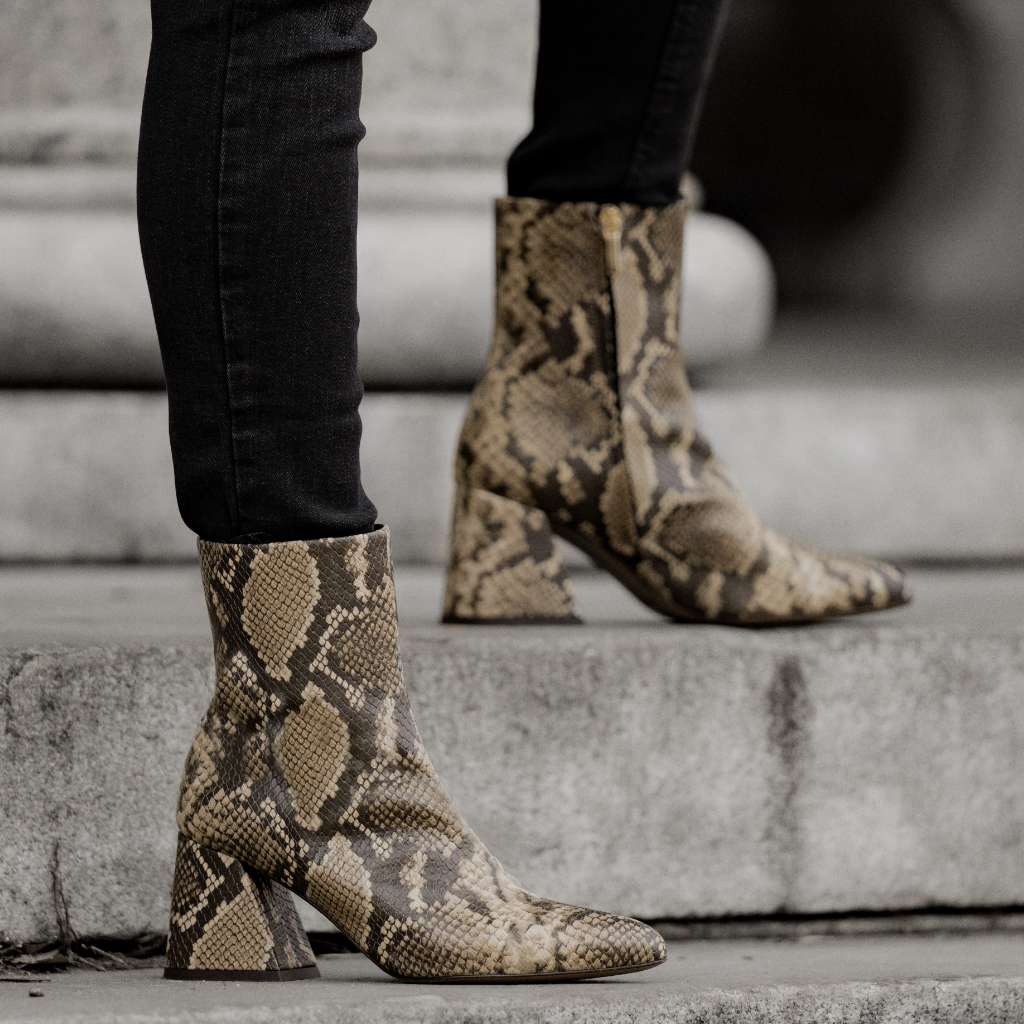 Here comes the breakup shoe – Thursday Boots Heartbreaker! Luxurious and fashionable, the Heartbreaker is the shoe to wear after a breakup, at the announcement of a major success, or on your night out with your favorite girlfriends! It's a shoe that boosts your confidence and makes you feel like your best self. 
Handcrafted in bespoke printed leather, the Heartbreaker is complete with zipper detailing and a three-inch block heel, giving wearers that extra oomph factor that will make them stand out and above the rest. 
A Spanish beauty, the Thursday Boots Heartbreaker is perfect for a long night of dancing or your morning grocery run – just wear it with confidence and you've already won!
Thursday Boots Sizing
Thursday Boots realizes that all feet are unique and that they all deserve to get the shoe that makes them shine. Staying true to this thought, the company is an advocate of inclusive sizing through their expansive Thursday Boots sizing range. 
For women, shoes usually start at a size five and go all the way up to a size twelve, with some products having slight variations in the size range. 
As for men, shoe sizes typically start at a six and go up to a good sixteen, making sure there's something out there for every man. And the men's boots department also specifically caters to those with wider feet by providing shoes crafted according to the special EE/EEE fitting designed for men with broader feet, making sure that their comfort is not compromised. 
What's more, each individual shoe design has guidelines listed, directing users on whether they should order a size up or down from their regular sneaker fit. 
Not sure what your perfect size would be? No worries! Simply click the 'find your size' button listed on each shoe design page and go through a number of simple questions to arrive at your perfect fit. It's as easy as 1, 2, 3! 
Thursday Boots Reviews from Customers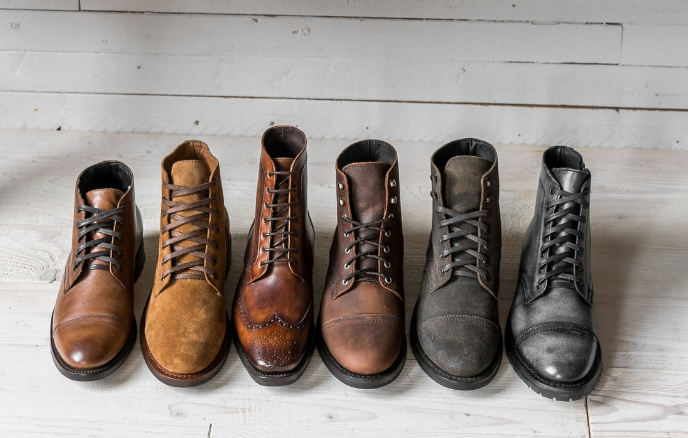 If there's any way to guarantee the integrity of a product, it's through what its existing customers have to say. Reviews are a big help, and Thursday Boots customer reviews are no different. So, are Thursday boots durable?
With close to 50,000 five-star reviews, it's safe to say that Thursday Boots is doing something right. One thing that customers seem to love is Thursday Boots' inclusive sizing. 'Quality and style are extremely difficult to come by in a size 16, but Thursday Boots has made my life so much easier!', cited one satisfied customer. And it's not just the foot size that the shoe molds to, but the entire leg itself! 'I have average size calves and these boots stretch perfectly and stay up' said another satisfied user. 
And of course, the quality department didn't disappoint either. 'These are absolute show stoppers. I love them!' said one user who purchased the Heartbreakers. And it wasn't just the look that customers loved, but also the comfort, saying 'These boots let me walk in them comfortably all day!'.
Thursday Boots also won some major points for the authenticity department. Customers said that they got exactly what they saw and that this made them feel secure when shopping for a pair of Thursday boot.
In fact, customers love them so much that they readily purchase them as gifts for family members and other loved ones – 'This present was a winner!'. 
And even those that didn't have a ten-on-ten experience were amazed by the customer service that Thursday Boots had to offer, quickly rectifying their order and leaving them satisfied. 
Sign Up for Thursday Boots
Signing up for Thursday Boots and becoming a valued member of the brand's family is super simple. All you need is your name, email ID, and password and voila! You're all set to go.
Remember to log back in every time you visit the Thursday Boots website or want to make a purchase and you'll be swiftly redirected to your account. 
You might be wondering, why sign up in the first place? Can't I just make a purchase without making an account? Well, you sure can, but signing-up has unlimited benefits!
Not only do members get early access to sales and new product launches, but they are also invited to exclusive members-only events. So, better sign up soon!
Where to Buy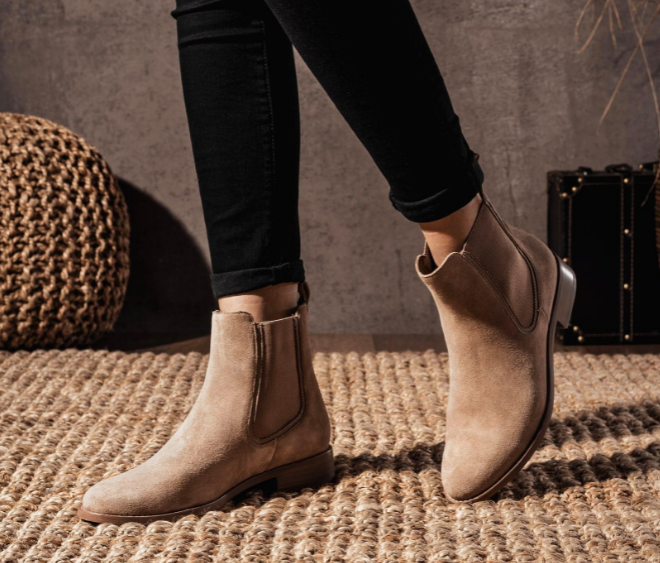 The best place to buy a pair of Thursday Boots is online. Not only do they ship internationally, but customers can view complete details of any and all shoes online, right from the comfort of their homes. 
However, coming down to a Thursday Boots store is also an option, but only if you're based in New York City in the US. Located in the flatiron area, the store is open from 11 am to 7 pm Monday to Saturday, and from 12 pm to 7 pm on Sundays, giving you plenty of time to visit no matter how tough your schedule is.
And there's always the lovely Thursday Boots staff waiting to help!
Shipping and Return Policy

 
The Thursday Boots team is dedicated to making sure you have a superb experience, which is why they offer a Thursday Boots return within 30 days of product received.
They do operate within some guidelines, mainly that returns are only applicable for US orders, and that the product in question should be undamaged and unworn. Once a return has been approved, the process takes two weeks until payment has been returned to the customer. 
As for shipping, Thursday Boots provides free shipping within the US for orders over $50, whereas international orders have varying shipping fees depending on the location of the order. 
Promotions & Discounts
Thursday Boots is committed to providing honest pricing on all of its products, which is why Thursday Boots coupon and Thursday Boots sales are not offered to any customers. However, Thursday Boots does provide free shipping to its US customers. 
Contact Thursday Boots
Is there anything we have not answered in our Thursday Boots review? Contacting Thursday Boot is easy breezy. Simply head onto the 'Contact Us' page on the Thursday Boots website and leave your message, a representative will soon reach out to you!
Thursday Boots Review: Editors' Verdict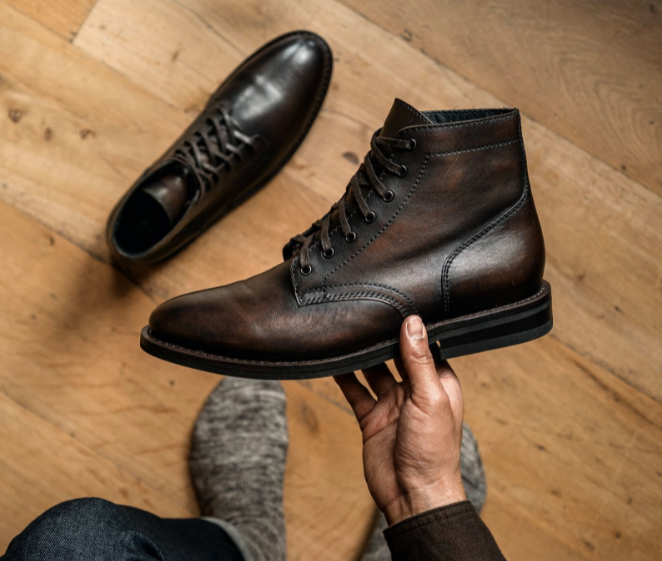 So, are you getting your next pair of boots from Thursday Boots? We hope the answer is yes after reading our extensive Thursday Boots review. Wearing boots has never been easier and more fashionable than with a good old pair of Thursday boot.
We love the fact that the sizing is so versatile and everyone is inclusive. Not to mention how you can get anything from casual boots to work boots. And the leather quality is truly amazing. As long as you're taking care of your first pair of Thursday captains or Chelsea boot, you have nothing to worry about, they will last a long time.
So, are Thursday Boots worth the hype? Yes, we truly believe they do! 
Are you in love with shoes? Then you should definitely take a look at other popular footwear brands such as Earth Shoes, Vessi Shoes, Cariuma and Indestructible Shoes.
Thursday Boots FAQ
Where are Thursday Boots made?
Thursday Boots are made by skilled artisans, and currently production units are set up in Mexico, Portugal, Spain, and the US.
Are Thursday Boots waterproof?
While Thursday Boots are not waterproof - in that you shouldn't submerge them in water - they are water resistant. So, your trusty pair of Thursday Boots will keep your feet warm and dry on a rainy day!
How do I care for my Thursdays?
You can check out their boot care guide for more information on how to care for your Thursdays boots. Find the info here https://thursdayboots.com/pages/leather-boot-care
What type of leather does Thursday Boots use?
Their leather hides come from the USA, France, or Italy which are then tanned in North America or Italy. All of the leather is premium selected.