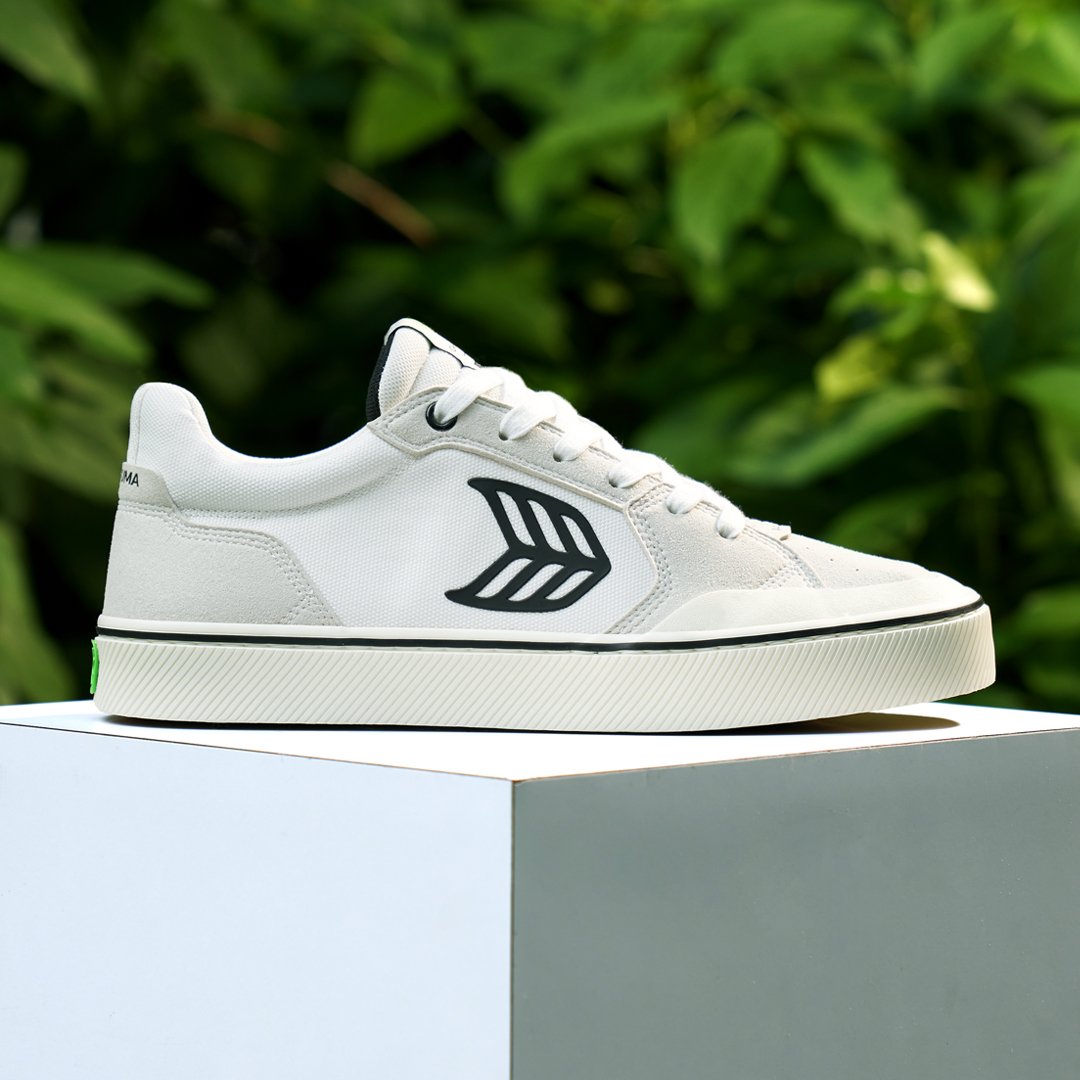 There are thousands of sneaker companies in the world that use materials that damage the earth. Cariuma is not your ordinary shoe company: it offers sustainable solutions by using eco-friendly materials like organic cotton and bamboo sticks in its shoe manufacturing process. This Cariuma review will give you the low-down on the brand, including bestsellers, customer ratings, and return policy. Read on to determine if their sneakers are worth the buy. 
About Cariuma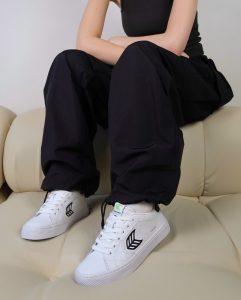 Cariuma is a Rio-based sneaker company founded by David Python and Fernando Porto. David and Fernando resigned from their previous jobs and teamed up to create a unique shoe brand. The two chose to follow their passion by putting sustainability first. 
Cariuma has reinvented sneaker shoes with their eco-friendly collection. They have produced a wide range of shoes designed to be long-lasting. The materials used to manufacture the shoes are sourced from other manufacturers and are recycled. The company's deliveries are packaged in recycled materials, and they are also carbon neutral. 
Fernando, one of the brand's co-founders, stressed the need to be responsible and create sustainable footwear. According to him, there is a rising demand for conscious consumerism that manufacturers need to be aware of.  
The company has several vegan shoe collections. Not all their sneakers are vegan friendly, but they are working to create new vegan materials to replace leather and suede. 
Cariuma uses vegan materials because they believe sustainability is everyone's responsibility. It is easy to achieve sustainability through recycling vegan materials and using bio-based materials. 
The recent launch of the IBI shoe line is a boost to the company. The IBI collection has a big commitment to sustainability and performance. Cariuma is lucky to have strong partners who have supported the company through the years and more so during the launch of the IBI shoes.  
Over the years, Cariuma has grown to be a leading celebrated sneaker company. The company boasts 203k followers on Instagram and over 54k Facebook followers.
This Cariuma review will now look at the brand's pros and cons. 
Pros
The company ships worldwide

Their shoes are made using sustainable materials

They offer a wide variety of stylish sneakers for both men and women

The company plants two trees for every pair bought

Their products are ethically made

Their sneakers are simple and elegant with minimal design
Cons
The designs focus on a specific niche, which may not appeal to everyone

Some shoes are not 100% vegan

Almost exclusively available online
Cariuma Products Review

 
When it comes to shoes, Cariuma knows how to make a statement. With a focus on high-quality materials and cutting-edge design, their shoes are the perfect blend of fashion and function. Whether you're looking for a new pair of dress shoes or some sneakers to take your workouts up a notch, Cariuma has you covered. Here are some of their bestsellers.
Cariuma OCA High Men's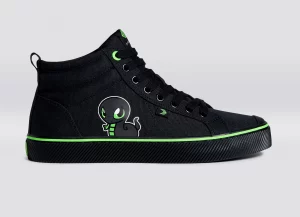 Cariuma offers a wide variety of men's shoes to choose from. The all-black canvas is a classy example because it can match any outfit. 
The OCA High All-Black canvas shoes are made from durable, long-lasting synthetic fibers and cotton. These shoes are lightweight, making them perfect for daily wear. 
The design of these canvas shoes features a classic cap-toe, lightweight cushion technology, and a perfectly weighted rubber sole. 
The canvas material used to make these shoes are breathable, making them ideal for summer when you want to keep your feet cool and comfortable. The canvas material is also water-resistant, so you can wear these shoes during rainy months without worrying about getting your feet wet.
The inner sole is 100% vegan because it is made from cork and organic Mamona oil. The design of the inner sole has extra arch support. You can get canvas shoes for $98.
Suede shoes
Suede shoes are also part of the Cariuma High Top collection. The shoes are available in camel, all black, and cloud gray. These suede shoes have a nice appearance, and with proper care, they are wear-resistant. 
Their suede shoes are resistant to dirt and stains, and you can easily clean them with a damp cloth. You can also buy a specialized suede cleaner and protector to keep your shoes looking new. Because suede is a tough material that can withstand a lot of wear and tear, these suede shoes will last for many years.
Suede is a soft and supple material that molds to the shape of your foot, providing superior comfort. The lining of the shoe is made from cotton canvas, which is durable, sturdy, and heavy-duty. The sole is made from 100% slip-resistant rubber that provides enough cushioning to reduce fatigue and foot injury. 
The inner sole is lightweight and vegan because it contains vegetable-tanned leather with a Cariuma logo. The laces are eco-friendly because they are made from organic cotton and recycled plastics. 
Cariuma IBI Slip-On Men's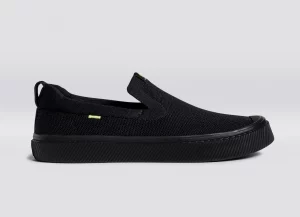 The brand's IBI Slip-on collection has a range of shoes you can choose from. They are one of the most popular styles of shoes. The Cariuma Slip On collection consists of a relaxed, flexible pair of shoes ideal for anyone who wants to stay comfortable.
The Blue-Knit is available in a wide variety of colors. These shoes are made from harvested bamboo sticks and recycled plastics. The materials used make them super comfy. 
The outsole of the shoe is made from sugarcane, a natural material that is biodegradable and makes the shoe more eco-friendly. The inner sole is made from cork and Mamona oil, making it lightweight and comfortable. Available at $98, the upper part and lining are made from bamboo to keep your feet fresh and odor-free in a natural way.
The Sand Knit shoe is part of the Cariuma Slip On collection. The shoe is made using IBI technology for a low-impact, high-performance, and ultra-lightweight feel. IBI shoes are light on your feet, and they always leave behind a small footprint. 
Sand Knit shoes are also eco-friendly because they are made from materials that are not harmful to the environment. The laces of these shoes are made from recycled plastics, which conserves the environment. It is also easy to maintain them because they are machine washable. 
Cariuma OCA High Women's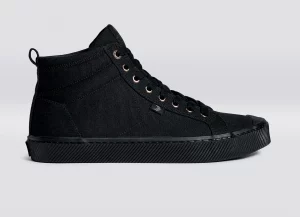 The OCA High Women's is a collection of different shoes. The Brown Premium Leather is one of the most popular shoes in the women's Cariuma High Top collection, with a pair going for $159. 
The upper part of the shoe is made from naturally pebbled leather, high-quality leather that is less prone to scratching, and any scratches are unnoticeable. Pebbled leather makes the shoe durable because it is made from long-lasting microfiber.  
The collar lining is also made from leather, which makes the shoe easy to clean and water-resistant. These leather shoes have a sophisticated appearance that will make you look classy. 
For extra protection, the lining is made from cotton canvas, which is waterproof and makes the shoe perfect for outdoor activities. The laces are made from organic cotton, and the end fits with debossed metal aglets for durability. 
The TOZ Collector's Edition is a high-demand shoe with a unique outlook designed by Brazilian contemporary artist Toz. The artist is known for his bold use of colors and passion for using comics in art. 
These shoes are always in demand because of their uniqueness. They are made from cotton canvas, making them easy to maintain. 
Cariuma IBI Slip-on Women's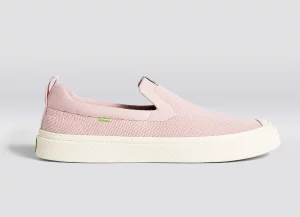 Designed to be ultra-comfy, Cariuma Slip On shoes for women are vegan and made from harvested bamboo and recycled plastics. They are one of the lowest carbon footprint sneakers to be made.
The Polka Dots Knit is a unique sneaker that fits snugly on your feet and supports your arch and toes, making them the perfect option for everyday wear. They are classy outdoor shoes that you can wear on any occasion. You can wear them with a dress, pants or jeans, or a skirt or dress shirt.
The upper and lining of the shoe are made from bamboo and recycled PET. The bamboo lining makes the shoe comfortable and sustainable. Bamboo material is beneficial because it is breathable in summer, and it keeps your feet warm and insulated during winter. The material is gentle and does not irritate the skin. It is the perfect solution for sensitive feet.  
The outsole is made from sugarcane because sugarcane fiber is used alongside bamboo. Sugarcane is a perfect alternative to plastic: it is rich in fiber and environmentally friendly. 
IBI Slip-on women have other alternatives you can choose from, including Green Knit, Yellow knit, and Red Knit. For only $98, you can get any pair of Cariuma IBI Slip-on shoes for women.
Cariuma Skate Shoes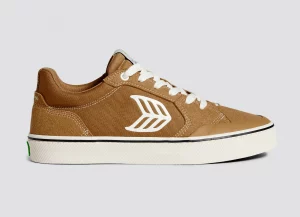 Designed to give your feet a good grip on the board, skate shoes Cariuma come in different designs. The Valley Camel/Ivory are high-performance skate shoes with a heart. They are also 100% vegan because they are made from plant materials.
The upper part of the shoe is made from heavy-duty recycled fabric and high-performance vegan suede. Vegan suede is three times more durable than animal suede. It is also breathable and tear-resistant. The shoes are easy to maintain because the suede used is washable.
The lining of these shoes is made from recycled mesh lining, a lightweight material. Mesh lining is also easy to wear, especially in the warm months, because it allows the feet to breathe. 
The inner sole is made from removable cork and bio-based foam to ensure maximum comfort. Cork prevents the accumulation of bacteria. It is also hydrophobic, meaning it repels water. In turn, this prevents the trapping of moisture, which often leads to unpleasant odors in shoes. The material is a perfect choice, especially for the hot summer months. 
Cariuma Review from Customers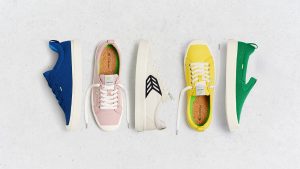 Our Cariuma review checked what customers had to say about Cariuma sneakers. The company has received many positive remarks from its buyers, who are impressed with the sneakers.
Many buyers praised the company because it uses unique and eco-friendly materials to manufacture its products. Most customers appreciate the fact that their products are environmentally conscious. Their sneakers are loved because they are casual and comfortable. Cariuma sneakers brim with morals that most people relate to. 
One of the customers left a review on Cariuma women's sneakers. They said they loved how the shoes were super lightweight and unbelievably comfortable. The sneakers are slim, sleek, and made from breathable material.
Another customer stated that she loved their slip-on shoes because they are stylish and comfortable to wear, making them an ideal option for everyday wear. Our team also discovered that Cariuma sneakers have overwhelmingly positive feedback, and almost all the customers are content with their purchases.
Popular Alternatives to Cariuma
Further customer reviews
One customer commented on the Sketchers she bought. The customer purchased the shoes a few days before her vacation and did not have enough time to fit them. She was worried they would be uncomfortable since she did not prepare well for the vacation. To her surprise, the shoes exceeded her expectations because they were comfortable and fit perfectly.
A satisfied customer from Amazon said that he loves Cariuma mens shoes. He bought them two years ago, and they are still in good condition. Over the years, he has used baking soda, vinegar, and water to clean the shoes, and they always go back to their original color.
While most buyers were happy with their purchases, we found some negative feedback. Some customers complained that some of their designs focus on a specific niche and some shoes are not 100% vegan.
Sign Up for Cariuma

 
Want to join the Cariuma family, visit the company's website and create an account. You'll have to provide the requested details before clicking the Create Account button. Once you become a member, you'll enjoy speedy checkouts. 
Where to Buy
You can purchase Cariuma mens shoes from their official website Cariuma.com. You can also get their products at Level Shoes, Lane Crawford, Berrics, Farfetch, and Selfridges. 
Cariuma Shipping and Return Policy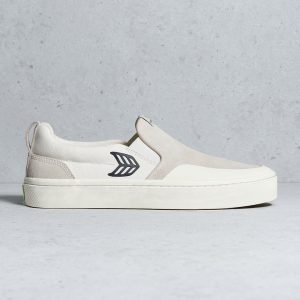 Cariuma partners with trusted carriers to ship worldwide and offer door-to-door services. They have express and standard shipping; the Express shipping option takes 2 to 4 business days, while Standard shipping can take five business days.
The Cariuma return policy allows returns 60 days from the date of purchase. Returns and exchanges are only acceptable if the shoes are unworn, unwashed, and in the original packaging.
Promotions & Discounts
Our team discovered that the company does not have any discount, but they offer free shipping if you choose the standard shipping option. 
Contact Cariuma

 
To know more about Cariuma products, visit the company's website, click on the live chat icon, and their support team will get back to you. You can also call Cariuma Customer Service representatives at +188 830 88698 or send an email to [email protected]. 
Alternatively, you can send a message to the Cariuma Facebook or Instagram page. 
Cariuma Review: Editor's Verdict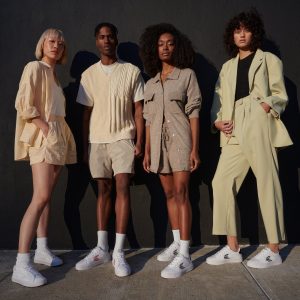 Our Cariuma review thinks this brand is worth checking out because their shoes are made with high-quality materials, like organic cotton and recycled polyester. That means they're not only stylish but also environmentally friendly. Additionally, Cariuma uses a particular type of Brazilian rubber called "IBI," which is sustainably sourced and provides extra durability. 
Their shoes are designed with both style and function in mind. Their minimalist aesthetic makes them perfect for any outfit, while their innovative construction ensures a comfortable fit. Cariuma's team of designers is constantly coming up with new ways to improve their shoes, so you can be sure that you're getting the latest and greatest. 
If you're looking for a new pair of shoes that are both stylish and sustainable, Cariuma is the perfect brand for you. Many of their styles are unisex, so anyone can find a pair they love.
Are you in need of other shoe brands? Check out our reviews of Camper Shoes, APL, Vessi, and Clove.
Cariuma Shoes FAQ
Who owns Cariuma shoes?
If you are wondering: Who owns Cariuma shoes? The owners of this brand are David Python and Fernando Porto, entrepreneurs who embrace sustainability in the production of shoes.
When can I receive my whole order if it includes pre-order items?
If your order includes pre-order items, your order will be shipped and delivered as soon as the pre-order items are available.
How do I take care of my shoes?
Cariuma shoes are made from high-quality natural materials. They require gentle care to keep them in perfect condition. To keep the shoes in good condition, avoid exposing them to sunlight and heat. You also have to store your sneakers in their original packaging. Remember not to let the shoes come into contact with oil, perfume, cosmetics, and water.
How do I find my size?
It is crucial to find your perfect fit shoe. Use the size chart on the brand's Size Fit Guide page to size your sneakers right.
Is Cariuma Vegan?
Cariuma has a collection of vegan sneakers made from plants and recycled plastics. Every component of these shoes is made with our planet in mind.
Is Cariuma sustainable?
Yes. The brand embraces personal style over status-quo trends by empowering conscious shoppers to purchase quality over quantity. They imbue every stage of their sneaker-making process with an eco-conscious spirit. Their priority is being better for the earth.
What is Cariuma x Razer?
It is a pair of sneakers celebrating Cariuma's commitment to a greener and more sustainable world.