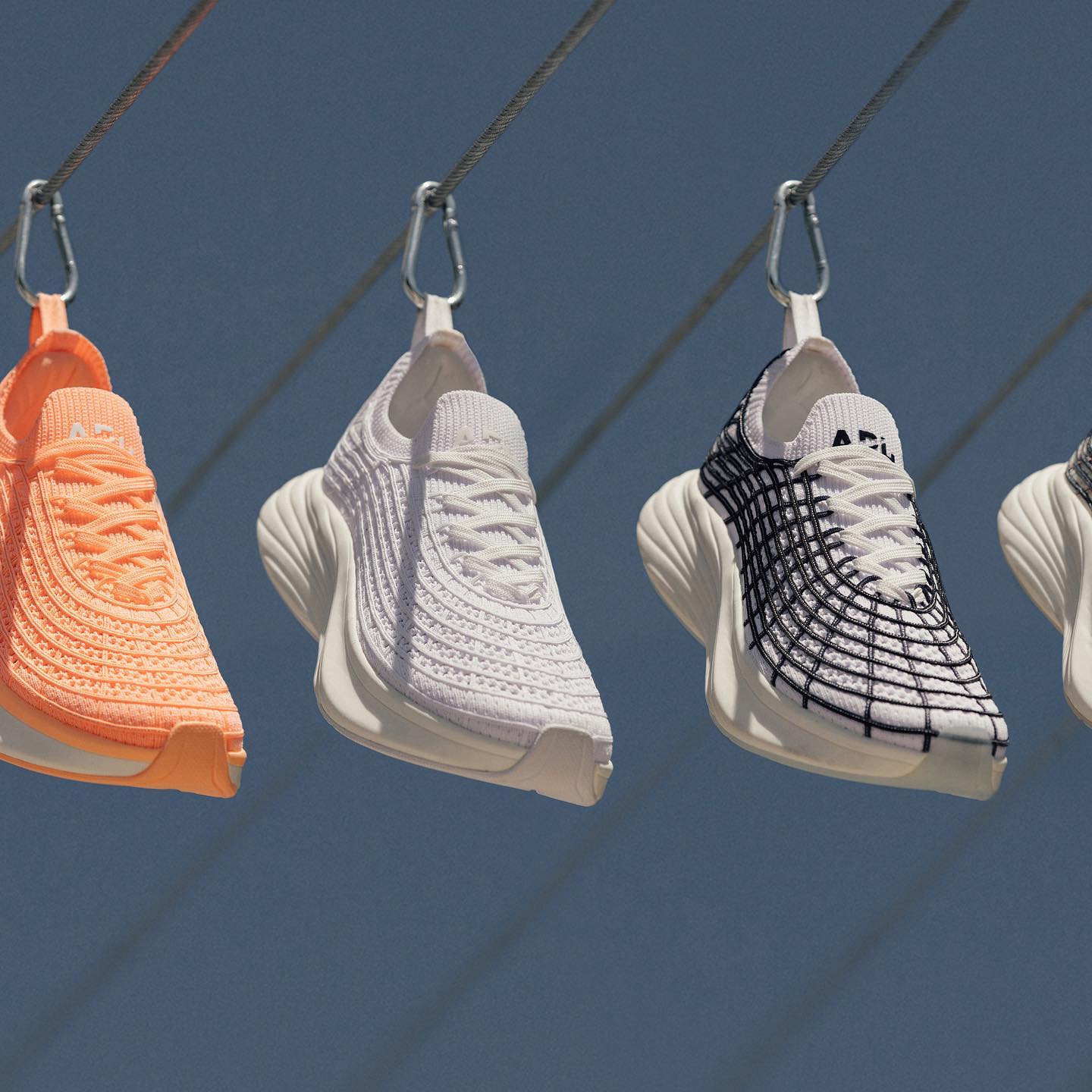 You know you can expect results from the first-ever sneaker brand banned by the NBA for 'providing an undue competitive advantage' to the wearer. But if you are not a professional basketball player, you are more than welcome to take advantage of APL's unparalleled vertical leap boost. And that is only the beginning, as the makers of this high-performance basketball shoe have since expanded its range to include sneakers for running, gym training, and more, equipped with equally as innovative and performance-increasing technologies. But Athletic Propulsion Labs shoes are undoubtedly luxury products, which is reflected in their price points. So in this APL shoes review, we will focus on whether you get your money's worth with these sneakers and answer the most burning question – are APL shoes worth it?
We will determine this by explaining the famous innovative technologies, and looking at the brand's background, individual products, and existing customer reviews. So read on to find out!
About APL Shoes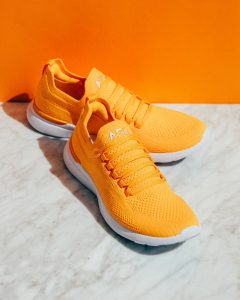 Athletic Propulsion Labs (APL for short) was founded in 2009 in Los Angeles by identical twins Adam and Ryan Goldston. Both were at a young age of 22 at the time, fresh out of college, where they were both sports athletes, playing basketball and football for the University of Southern California. This was the foundation of their business idea of creating high-performance comfortable athletic footwear with next-level innovative yet fashionable design and luxurious materials, which Ryan started developing in his entrepreneurship program at college and the brothers started in their dorm room. Of course, all of this comes at a price, that tends to range from $160 to $400, with an average price of around $300 for most of the styles.
Referencing their background in basketball, they soon launched the now somewhat iconic Concept 1 basketball shoe, which made history as the first sneaker to be banned by the NBA for 'providing an undue competitive advantage' to the player. The founding duo achieved this by increasing vertical leap by up to 3.5 inches with their now patented Load N' Launch technology (along with many other patents registered over the years) located at the forefoot of the shoe. In contrast, other basketball shoes focus solely on shock absorption and cushioning in the heel area instead. But more on this later, when we look at the brand's current Concept X basketball shoes.
Since launching their company, the twins have been included in the Empact 100, which recognizes the Top 100 Entrepreneurs age 35 and under in the US. They were named as 30 under 30 by Forbes magazine and more recently 40 under 40 by WWD.
More about APL
It appears that the brand has gone from strength to strength. Since launching a wider range, which includes sneakers designed for running, training, the outdoors, and more, they have attracted a star-studded following, including the likes of Oprah. APL has been stocked in some of the most popular luxury stores and retailers worldwide, such as Bergdorf Goodman, Net-A-Porter, Barneys New York, Bloomingdales, Saks Fifth Avenue, Selfridges, and Le Bon Marché, among many more.
And in 2019, the company has also finally opened an impressive and heavenly flagship store in its home city of Los Angeles, which was inspired by the city of angels, so that customers can get lost in the APL universe that is characteristically minimalist.
Pros
Wide range of sneakers to choose from for all aspects of life
Patented innovative technologies for high performance that set the brand apart
Comfortable design
Visually pleasing styles
Available worldwide through many luxury retailers, both online and in brick-and-mortar stores
Available in the brand's physical flagship store in Los Angeles
Loved by celebrities such as Oprah
Ships internationally
Accepts returns and exchanges within 10 days of delivery
Offers free shipping and returns for all US orders
Offers a rewards program, allowing you to earn points and redeem them for discounts on your shopping
Cons
High price point
Doesn't provide shoes for tennis - APL doesn't recommend wearing any of its designs for tennis
APL Shoes Men Review
When it comes to the APL Shoes men category, the styles are organized into four categories, depending on the purpose or activity they were designed for. These include:
Running
Training
Basketball
Slides – in addition to sneakers, APL now also offers a range of comfortable slider sandals perfect for the times you want to relax, whether that's at the beach or at home.
Despite popular belief, there are no APL tennis shoes as the company doesn't offer a sneaker style designed for this sport. At least as of yet. The brand itself states that it doesn't recommend or warrant using any of its footwear for playing tennis, as having sneakers designed specifically for each sport is critical. And despite running and tennis both heavily involving the use of feet, each sport does so in very different ways.
Now let's look at some of the brand's most popular designs.
APL TechLoom Tracer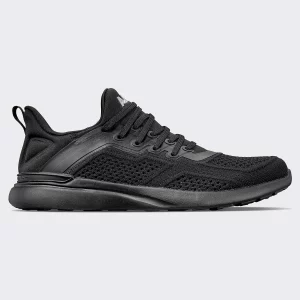 APL's first low-top training shoe is designed to be the perfect companion for your gym session, whether it's HIIT, weight lifting, or cross-training that's on the agenda. Retailing for $250, this minimalist-looking pair doesn't look like anything special at first glance. But it's the performance that makes these sneakers stand out. The brand's mantra is 'simple but severe', after all. Fitted with another patented technology in the form of the Propelium midsole, it provides cushioning for superior comfort and better rebound, maximizing energy generation compared to traditional EVA foam.
Available in 20 different colorways, the shoe is constructed from a non-stretch knitted front panel, which keeps your foot in place, secure and stable during your workout. Meanwhile, the back panel is equipped with a molded lycra collar and tongue, printed with the brand's logo, and a sculpted heel offering a full range of motion while keeping comfortable.
Designed to be machine washable, which is a huge plus for us for its convenience, the shoes are fitted with a new lacing system, which limits lace loosening in order to prevent any disruptions to your session. The laces can also be tucked in via a phantom lace loop to keep with the sneaker's innate minimalist aesthetic. The features and benefits of this training shoe go on, but you get the gist. The only downside of this style? That would be its narrow fit and opening, making them difficult to put on. Some customers recommend opting for a half size up for this very reason.
White APL Shoes Streamline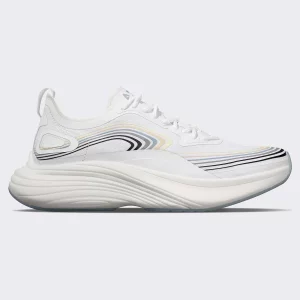 The Streamline design is APL's latest and most advanced running shoe style. Even though the $320 design is available in 20 color variations, our favorite must be the white design as it is also easily the best and coolest-looking pair of white APL shoes. Since everyone needs a pair of white sneakers in their arsenal.
Adorned with colorful curved lines along the sides, they mirror the horizontal channels carved into the midsole to make each stride smoothly flow through the air. At the same time, a diagonal, forward-leaning plate is placed between the thick two-piece midsole, promoting forward motion upon each foot strike.
The shoes are designed to be super lightweight to seamlessly move through the air and increase speed and ease of movement. They seem to deliver on their promise as customers report these sneakers are half of the weight of similar-looking styles from the major brands. You know, the ones with thick, molded lug soles. How is this achieved?
By crafting the mid and outsole from the brand's new material named FutureFoam and the upper from its AeroLux textile. And not only that the former it's super light, but it also provides high compression, rebound, and energy return. The latter material is woven from a blend of textiles to achieve a strong yet breathable upper with thin layers of reinforcement and support.
Perhaps most importantly, they feel like walking on clouds owing to the Soufflé sock liner. Its superior cushioning make the style feel like a recovery shoe. Meanwhile, the integrated lacing allows you to make your shoe as tight or as loose as is most comfortable for you. But unfortunately, this design is not machine washable.
Ascend APL Gym Shoes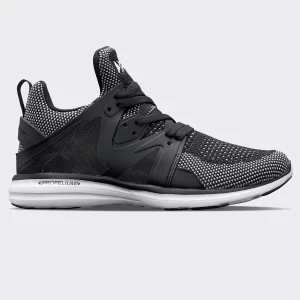 If you prefer a mid-rise fit for your training sneakers rather than the low-rise silhouette of APL's TechLoom Tracer, then the Ascend style from the brand's core collection is for you. Retailing for $200, this style is famous for being one of the signature APL gym shoes. They come only in three monochrome variations, so if you like a pop of color, then better look elsewhere.
Crafted from the same TechLoom woven textile as the TechLoom Tracer, the stretch-less upper is engineered with zones of support and ventilation, and it's fitted with additional overlays with eye rows providing numerous lacing possibilities and foot flexibility. And just like the TechLoom Tracer, this design is equipped with the patented Propelium mid and outsole, providing lightweight cushioning for extreme comfort and maximizing energy generation at the same time.
APL Women's Shoes Review
It is the APL women's shoes, more specifically running shoes, that propelled the Californian brand to the success that it is enjoying today when launched in 2015. That's what really put the brand on the map and why many believe the brand was started only around 2015-2017, as the twin founders say. However, all of the Athletic Propulsion Labs shoes are designed as unisex. So if the website is ever sold out of a style in your size, then simply go to the men's section and select a size that's down by a size and a half than your usual. And vice versa. So, for example, a size 9 in women's is 7.5 in men's.
APL Athletic Propulsion Labs Techloom Bliss Sneakers
When creating the Techloom Bliss sneakers, APL aimed to design the most comfortable shoe possible.  It is marketed as a running shoe and is also just as suitable for everyday wear and travel. But if you were to wear it for its intended purpose, then you can rest assured that it will deliver.
Made with APL's signature TechLoom woven material, the Bliss is the label's lightest running shoe that took over two years to develop. The slip-on style features an elastic across the forefoot in place of a lacing system for easy putting on and taking off. Equipped with the label's Propelium technology in the sole, it contributes to the comfortable fit and lightweightness of the shoe while maximizing energy generation.
Priced at $220, the sneakers are available in 20 different color variations, including ones with a leopard print and color-blocked designs. So if you're a fan of vibrant statement shoes, these ones might be perfect for you. One to look out for with this style, though is that they tend to run relatively small, tight, and narrow, as many other APL designs do. Hence, many existing customers have recommended sizing up for this one.
Concept X APL Basketball Shoes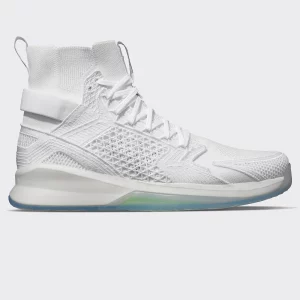 To end our individual product reviews by APL, we are going back to where it all started – basketball shoes. Over the years, the original Concept 1 sneakers have evolved into the current Concept X basketball shoes, which are the most pricey design from the entire collection, sold for $400, and available in eight solid shades.
As previously mentioned, the main difference between this APL shoe and basketball sneakers from other brands is the placement of the support. While other companies focus on the heel, instead APL concentrates on the forefoot area. The brand places a spring-based technology that instantly increases the wearer's vertical leap. Named Load 'N Launch Carbon 10, a newer and improved version of the Load 'N Launch that the NBA banned in 2014, the technology uses a full-length carbon fiber plate that acts as a springboard to transfer energy into every jump efficiently. Beneath it sits a larger device with larger coil springs strategically positioned throughout the forefoot. In addition, the high-rise fit is equipped with a featherlight FutureFoam midsole, providing responsive cushioning that ensures you land softly every time.
Meanwhile, the sock-style upper is crafted from the now-signature TechLoom knitted textile, along with Exolock overlays on top, offering enhanced yet lightweight support via embroidery techniques using cord and threads.
APL Shoes Reviews from Customers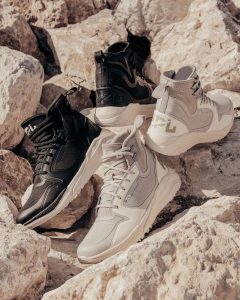 As part of our APL shoes review, we have looked through numerous customer reviews to understand what existing customers really think about the brand's products. And it seems that apart from the rather high price point, there are very few aspects that people can fault this brand on. Most customers sing APL's praises and say they love their shoes. However, some have complained that the styles run relatively narrow, which doesn't suit every foot shape, and they often run a size or half small. But here are some examples of reviews from APL customers for you to have a look at:
"One of the most comfortable pair of shoes I've ever owned. Been using them for my 12-hour Urgent Care shifts and they are a dream. Feet have never left a shift feeling so good."
"I wanted to love these shoes but the do not offer support for my high arches and didn't fit my orthotics. Tried 2 sizes and had to return both. I have bunions and these shoes really drew attention to them. They just didn't work for my terrible feet."
Popular Alternatives to APL
"This is my favorite training shoe! Great support for all movements, comfortable. I just used it more for conditioning training, not for heavy lifting. Wish they had the old colors back though!"
"Relative to other brands, these shoes run quite small and are narrow. The quality and style is great, but if I went up another size, they would be slipping off of my heel. As it stands, I ordered a full size larger than what I normally wear. Would be helpful if there were more reviews to let people know to order up!"
Unfortunately, there are not many outside reviews, such as Influenster and TrustPilot.
Sign Up for Athletic Propulsion Labs
APL offers its customers a rewards program you can sign up for for free on the brand's website. Just create an account and start earning points in various ways, including making a purchase. These points are then redeemable for exclusive discounts.
Where to Buy APL Shoes
Athletic Propulsion Labs shoes are available through the brand's website and its flagship store in Los Angeles. The label is also stocked through various international luxury department stores and online retailers, including Bloomingdales, Selfridges, and Net-A-Porter. For the complete list of stockists, go to the Retailers section on APL's site. Then search the closest store to you using your postcode.
APL Shoes Shipping and Return Policy
Shipping
APL offers free shipping on all US orders, except Hawaii and Alaska. The brand delivers internationally, with the fees calculated individually at check out, depending on your country and the weight of your order.
Returns
APL operates under a 10-day return and exchange policy from the delivery date. This applies internationally. However, what doesn't is the free return policy on all US orders within that time window.
APL Shoes Promotions & Discounts
APL offers a range of discounts to its customers, which include:
the previously mentioned rewards program
a 15% military discount for all active, reservist, veteran, and retired US military personnel, as well as spouses and dependents of all active military personnel
15% teaching discount to all teachers, faculty, or staff at a K-12 or degree-granting universities
a 15% student discount for all high school, college, and university students in the US
a 30% discount for all healthcare workers in the US, Canada, UK, Austria, Denmark, Finland, France, Germany, Ireland, Italy, the Netherlands, Norway, Spain, Sweden, and Switzerland
Contact Athletic Propulsion Labs
In this thorough APL shoes review, we have tried to cover all possible areas of interest and answer any questions you may have had. However, if there are still some queries left unanswered, feel free to get in touch directly with Athletic Propulsion Labs via:
Email at [email protected]
Phone at (866) 672-8630 from Monday to Friday between 7 am and 7 pm PST
Contact form on the site
Live chat support on the site
APL Shoes Review: Editors' Verdict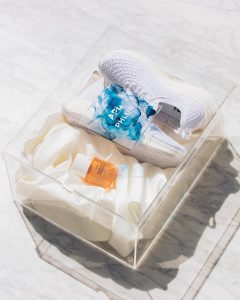 In this APL shoes review, we have looked over the beginning of Athletic Propulsion Labs and the founders' motivation. We have tried to explain some of the brand's key technologies in more detail, as well as explore some of the label's most popular styles and see what existing customers have to say. All we have to do now is to draw our conclusions and answer the most burning questions of them all – are APL shoes worth it? And for us, the answer is yes. We believe that the innovative technologies and materials resulting in superior comfort and high performance justify the price, as long as you can afford it.
And while some price points are rather steep – we're looking at you, Concept X – others are not far off some of the other mainstream brands, as is the case with the TechLoom Tracer. The one department that we think the brand could improve in is the reportedly narrow fit and the fact that some designs run small. This is not outlined anywhere other than in the reviews section.
Still looking for amazing shoe brands? Check out brands like AllBirds, Vessi, Oliver Cabell, and Thursday Boots.
APL Shoes FAQ
Are APL Shoes good for running?
Yes, APL offers several styles of sneakers designed specifically for running.
Are APL Shoes worth it?
In our opinion, the innovative technology and materials paired with fashionable design justify the prices of APL's shoes. So if you can afford it, we think they are worth it.
How to wash APL shoes?
Certain designs are machine washable, while others are not. Check with the particular styles that you are considering.
How to tie APL Shoes?
Many APL sneaker designs feature a loop at the tongue to tuck your laces into for a cleaner and more minimalist look.
How do APL shoes fit?
Based on many existing customer reviews, APL shoes tend to run relatively narrow and often about half a size small.