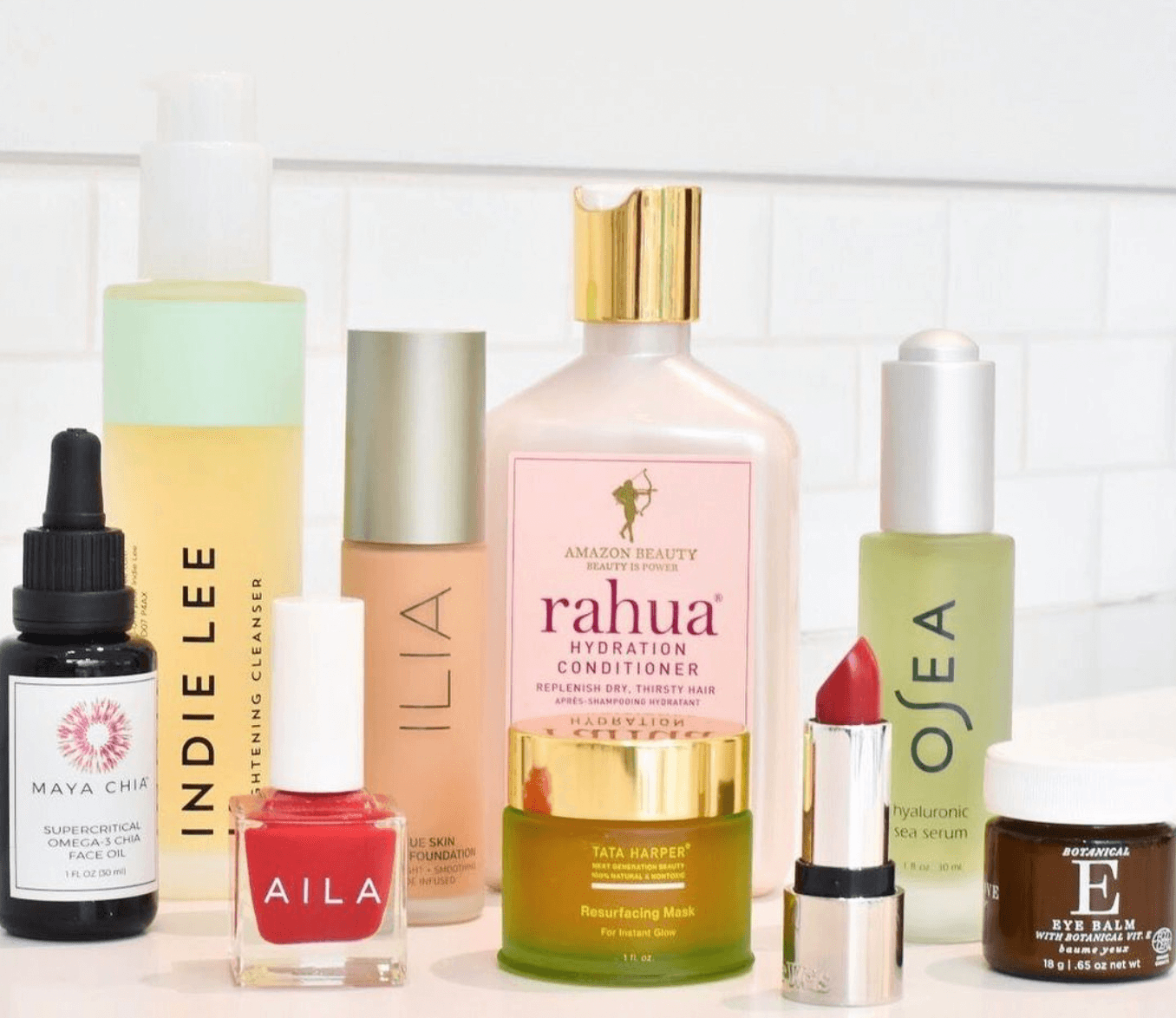 Are you looking for some new makeup and skincare products? Look no further, AILLEA Beauty will be your favorite natural beauty products! If you've already heard of AILLEA Beauty but needed one more AILLEA review to make that leap of faith –we have got you covered. Indeed, AILLEA Beauty is a one-stop-shop for all your beauty needs. 
From fragrances to bedazzled nails; to hair products, all the way to skincare that smells clean –you can get it all at AILLEA Beauty. And that's not all; AILLEA reviews often rave about how AILLEA Beauty also stocks other major brands that believe in green products. So, you can surely ease your doubts and shop away all under one roof. 
About AILLEA Beauty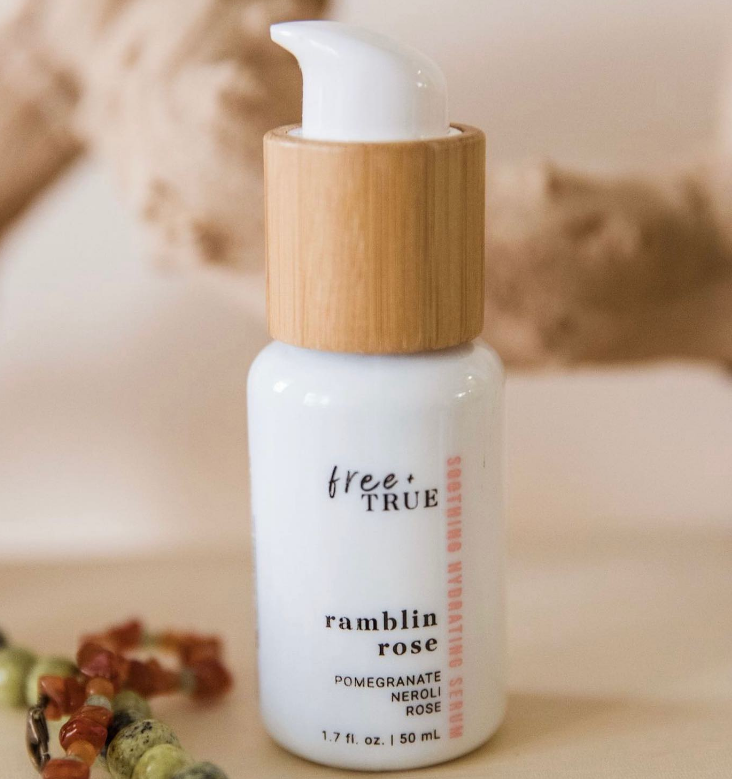 AILLEA Beauty was originally founded by a makeup junkie, by the name of Kathryn Murray Dickinson, when she was on the lookout for healthier alternatives. Her dream, as a veteran NY beauty executive, is to establish a sanctuary where nobody has to wonder if the items they are buying for their skin are clean or not.
Instead, when at AILLEA Beauty, people can buy products with the certainty that they are receiving the finest products available on the market for their skin.
You'll also get a whopping 15% off on your first purchase just by providing your email address as an AILLEA coupon code. To learn more about the perks offered at AILLEA, keep reading this exclusive AILLEA review! 
Given how promising AILLEA looks to makeup enthusiasts who like to keep it clean, and AILLEA review was long due!
Pros
Indisputable performance is indeed the clear winner of all their pros.
AILLEA Beauty is for the customer who doesn't want any IFS OR BUTS when it comes to performance.
AILLEA Beauty is not entirely vegan, it has been verified by Leaping Bunny as cruelty-free.
AILLEA Beauty is among the few companies we've seen that use a range of age groups in their advertising.
Cons
Referring to the use of synthetic colorants like D&C and FD&C in goods like AILLEA's Multi-Stick as well as the Color Block Lipsticks.
The hues, which were once obtained from coal tar but are now sourced from hydrocarbons. They have been associated with neurotoxicity, mutagenic, cancer, and long-term safety issues. In Europe, many colors, particularly "Yellow 5", are outlawed now.
Phenoxyethanol, which is utilized in AILLEA Beauty's Clean Line Liquid Liner, is also a contentious component.
Since newborns are susceptible to its neurotoxicity, baby goods by AILLEA that contain commercial-grade phenoxyethanol may be a significant danger to users as well.
AILLEA Best Sellers Review
The best sellers at AILLEA beauty aren't just the green products offered by one brand, but they expand over to some of the best natural beauty products available on the market. There are no sulfates, parabens, endocrine disruptors, petrochemicals, or other hazardous ingredients in these products, and they have certainly not been tested on animals.
There are no exceptions. What's more? In terms of performance, these few bad boys are at the top of the heap. Customers adore them because they really work, which is why they've become bestsellers!
ILIA Super Serum Skin Tint SPF 40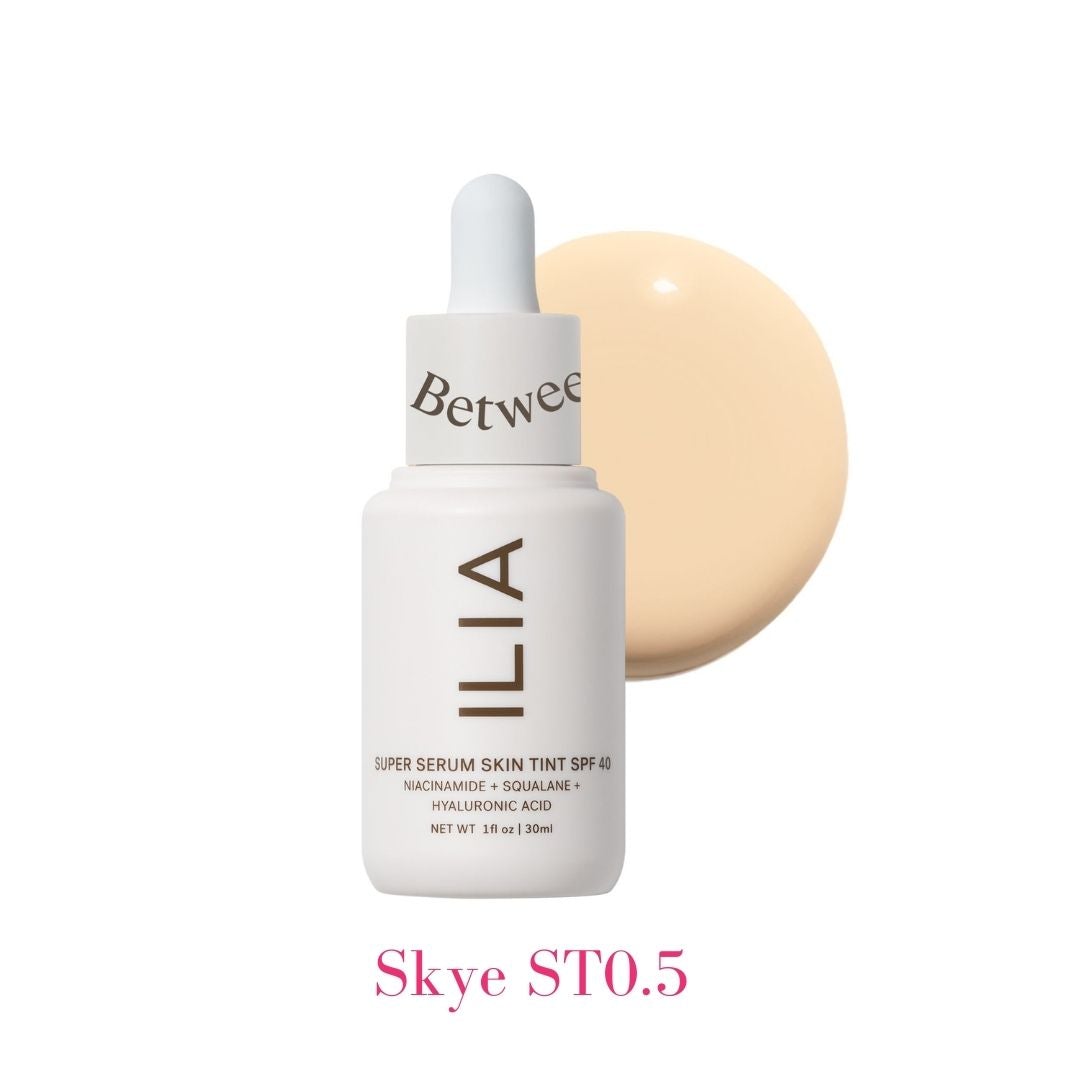 The ILIA Super Serum Skin Tint SPF 40 by AILLEA Beauty is a tinted SPF 40, mineral, light-coverage, all-natural serum that provides skin protection and comes in a variety of different shades. This product is definitely a unique product and combines sun protection, cosmetics, and skincare into one simple step: a feather-light serum that looks like your skin but better. 
The sun protectant formula consists of non-nano zinc oxide (which safeguards skin against blue light, infrared, UVA, UVC, and UVB) as well as SPF 40 protection in an astonishing 30 hues!
The Skin Tint smooths the tone, reduces the appearance of wrinkles and blemishes, and gives a natural, luminous finish thanks to a mix of Niacinamide, Hyaluronic Acids, and plant-based Squalene.
This powerful serum doesn't end its amazing benefits here; this even acts as a barrier that locks in your skincare, locking in moisture, and plumping the skin, while also increasing the efficiency of any antioxidants by 200 percent.
Fragrance-free, non-comedogenic, silicone-free, chemical-screen-free, oil-free, and skin-safe. Simply put; the best way to describe this would be "Super SPF" because this serum is literally a sunscreen and skin-tint crossover.
We recommend this if you don't enjoy the feeling of layering on sunscreen, foundation, and more makeup on top of one another. This sunscreen checks all the boxes and reduces morning get-ready time as well.
If you're struggling to find the perfect shade because you have unique undertones and almost every skin tint looks a bit off-shade when you use it then the ILIA Super Serum Skin Tint will not disappoint you. With its wide range of shades and undertones; it has a little something for everybody. 
RMS "Un" Cover-Up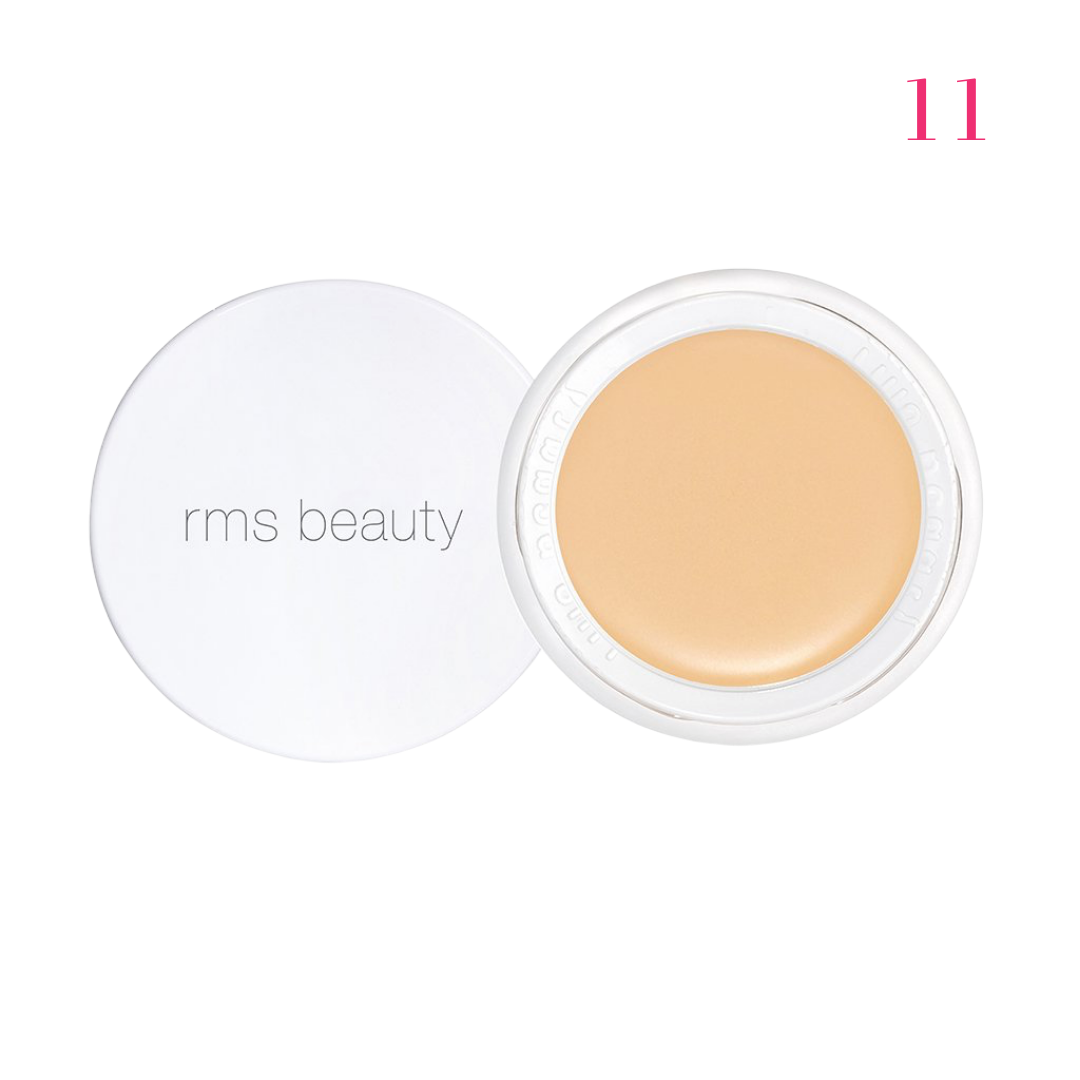 The RMS "Un" Cover-Up serves not merely to cover up but to enhance and reveal healthier-looking skin. The 'uncover-up' is lightweight, nourishing, and moisturizing for the skin, revealing younger and glowing skin. If large pores are one of your concerns then this serum can reduce the pores while also revitalizing the skin.
Since it seamlessly dissolves into the face while hiding flaws and rosacea, it may be used as a light concealer or even a foundation. The product homed by AILLEA Beauty also provides even buildable coverage for skin that looks beautiful and is never tacky or dry. It moisturizes and cures the skin, giving it the appearance of a freshly-uncovered second skin.
The AILLEA beauty website recommends buyers use natural or organic moisturizers beneath the RMS skincare products instead of chemical-laden commercially available moisturizers. The RMS beauty oil is recommended to be used as a synergistic product that can operate in tandem with all of the RMS skincare products, particularly the 'uncover-up.'
While it does crease, customers claim that a quick blend can take care of it and return you to that "your skin but better" look in no time. An AILLEA review notes that since it doubles as a concealer and foundation, it has helped them maintain their no-makeup appearance on a daily basis with a quick application.
It also comes in a variety of 16 hues that differ from one another not only in color but also in undertones, so you can easily choose one that matches your skin tone. The product is frequently re-stocked by the AILLEA Beauty stores due to its popularity. 
ILIA Limitless Lash Mascara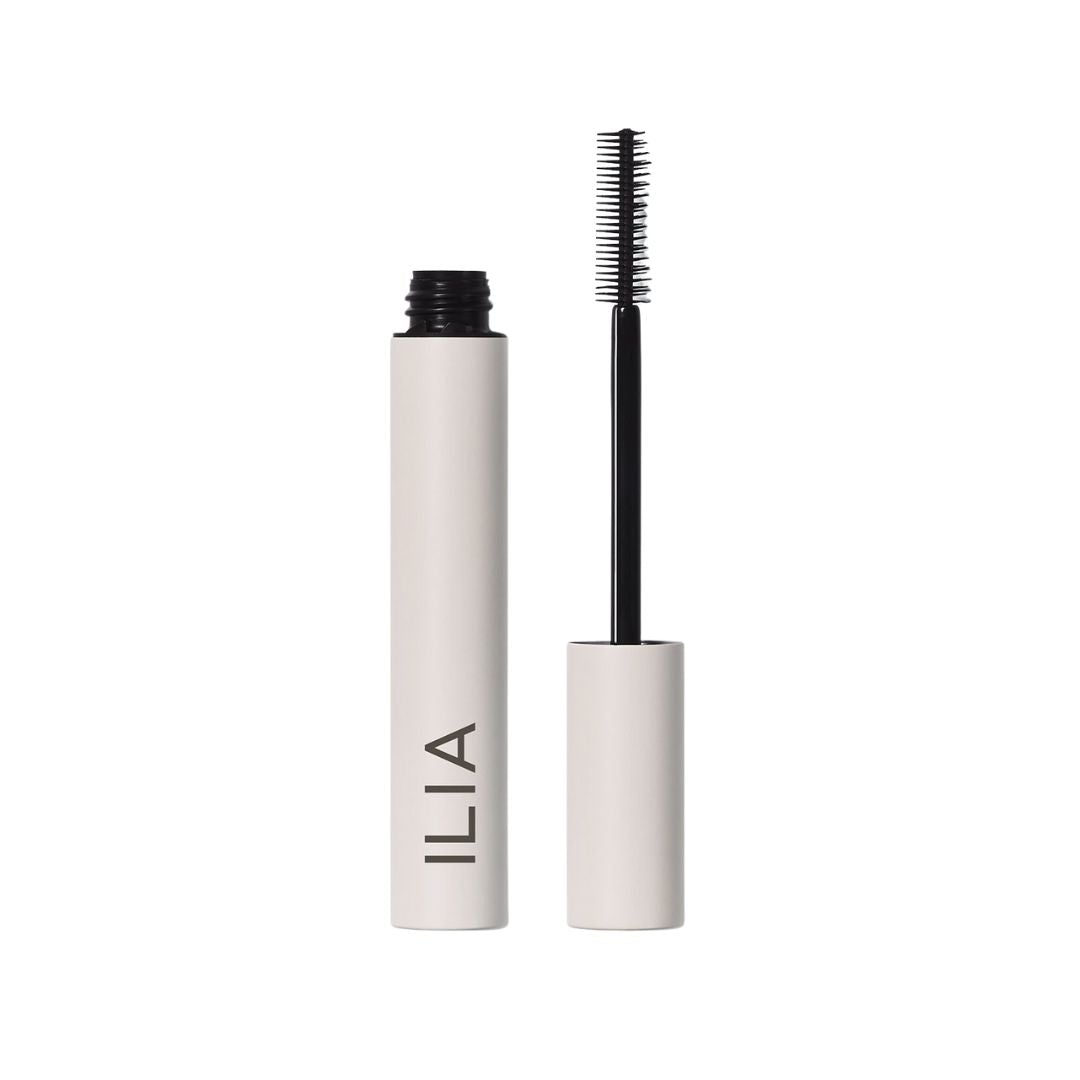 We have all thought of what makes the best natural mascara, but award-winning performance definitely seems too much to ask for when looking for clean cosmetics. Well, that's definitely not the case with this AILLEA Beauty mascara which goes above and beyond. It may be the messiah for your environmentally conscious and very sensitive eyes!
This innovative mascara can lift, curl, lengthen, and even add the exactly perfect volume needed for fuller, healthier-looking lashes. The best part is that you can do multiple swipe-throughs as the mascara is buildable and also flake-free.
The ultra-lightweight conditioning and lifting cream of the mascara is developed with a mix of Carnauba and organic Bee Waxes to keep lashes elevated all through the day. 
We recommend this great product because of another stellar ingredient that has been making rounds among skin-geeks. Arginine is quickly gaining popularity as a great instant Botox-in-a-bottle ingredient. This amino acid, when applied to the lashes, can not just perk them up but also strengthens the lash follicle and prevents breakage.
ILIA settled on a double-sided mascara wand after trying 100+ brushes for this mascara. This double-sided bristle wand effortlessly produces volume and also separates lashes with finesse.
Even the most sensitive eyes will appreciate the 99 percent organically derived formula at AILLEA Beauty. The Limitless Lash Mascara has been ophthalmologist-tested and recommended for wear even to contact-lens users. 
An AILLEA review claims that while this mascara has a long-lasting, water-resistant formulation, it can still be removed with a splash of warm water and damp cotton without adding to more fatigue at the end of your day. 
One Love Organics Botanical B Enzyme Cleansing Oil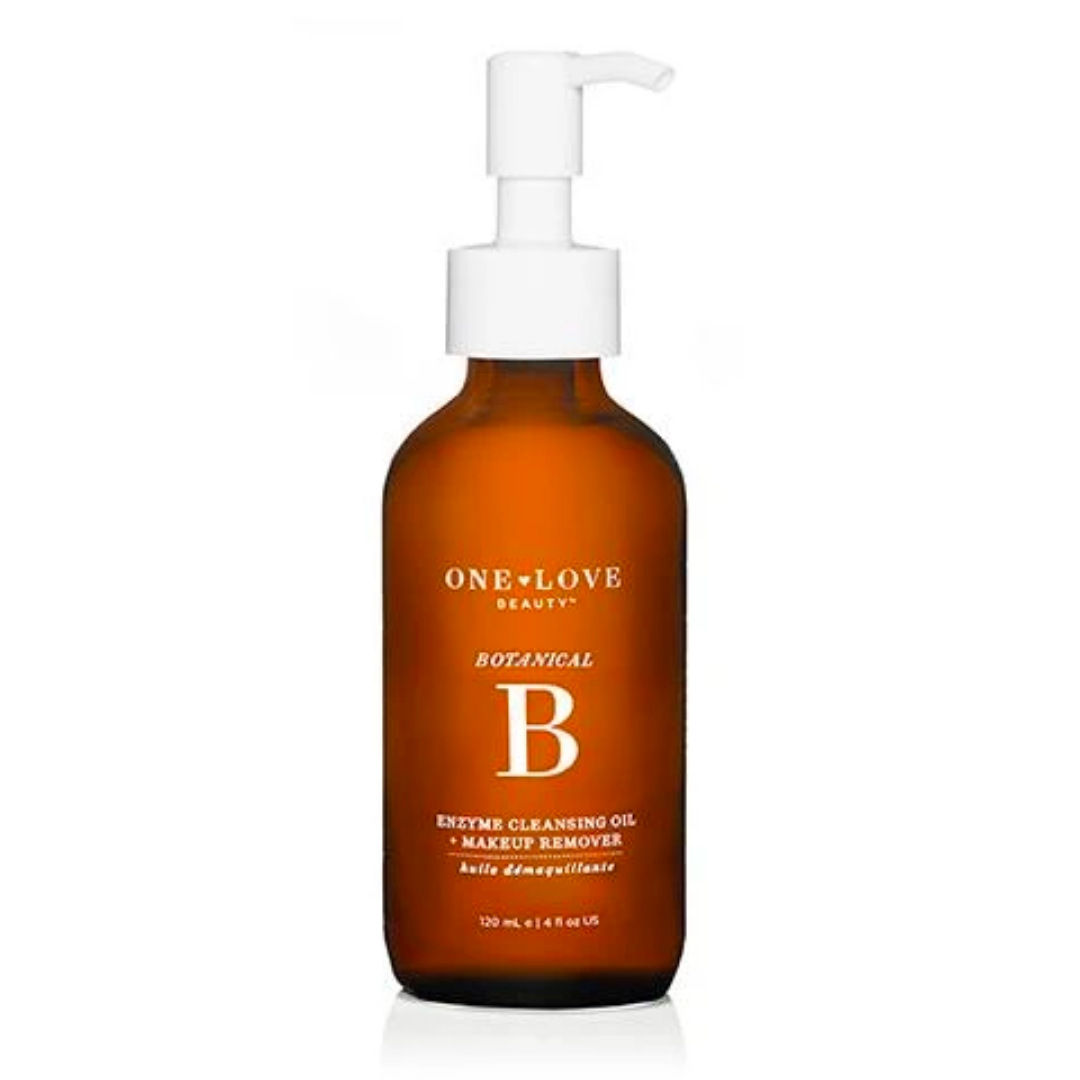 This AILLEA Beauty Botanical B Enzyme Cleansing Oil + Makeup Remover is indeed the ultimate multi-tasker in the way it restores the skin's moisture barrier, maintains the natural pH, effectively removes pollutants, and makeup, and leaves you feeling luxurious. 
This clean-rinsing, lather-free, and non-stripping solution contains "papain", which is an enzyme from fruit that exfoliates and softens skin. It also contains a complex Vitamin B, which detoxifies and tones the skin.
As per AILLEA Reviews, this Cleansing Oil is ultra-effective whether it's used on its own or as an ideal initial step for your double-cleansing skincare routine users. While this was created having dry, or dehydrated skin in view, it is powerful enough for any skin type.
The website further boasts, which our personal AILLEA review team also confirmed, that this Cleansing Oil requires minimum to no rinsing with water; rather, you can dab it on your face and let it soak into your makeup than simply wipe it off with a cotton square. The effect is still flawless. 
Rahua Hydration Shampoo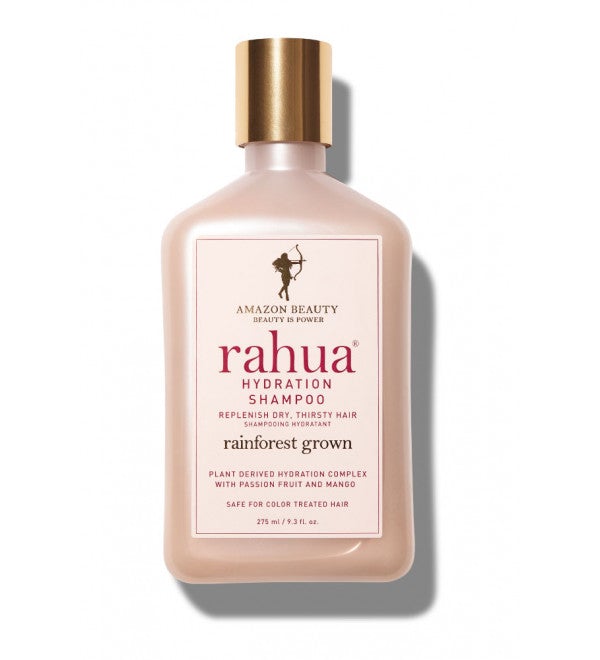 If you take to the internet, you will find more 5-star AILLEA Beauty reviews on this product that you can read, and for good reason. This shampoo by AILLEA Beauty can bring the biggest transformation to even the most damaged, dullest, and driest hair.
If you thought you've given everything a spin but nothing seems to work then this Rahua Shampoo formulated with exotic Amazonian oils and organic protein-bonding glucose can be a game-changer. It is creamy and thick; filled with a plant-powered complex that sends an extra boost of hydration into every hair strand and hydrates from within.
This is a revolutionary mix of all-natural ingredients; scented with natural fragrances of mango and passion fruit that leaves your scalp moisturized and pH-balanced.
AILLEA reviews claim to have found their hair to be smoother, healthier, and shinier within four to five washes. The logic is simple; Rahua uses its unique mix of oils to deliver maximum hydration; smoothens the cuticles and settles the frizz.
This automatically results in shiny hair that will sit like a crown atop your head. 
H. Hazel Eye Gels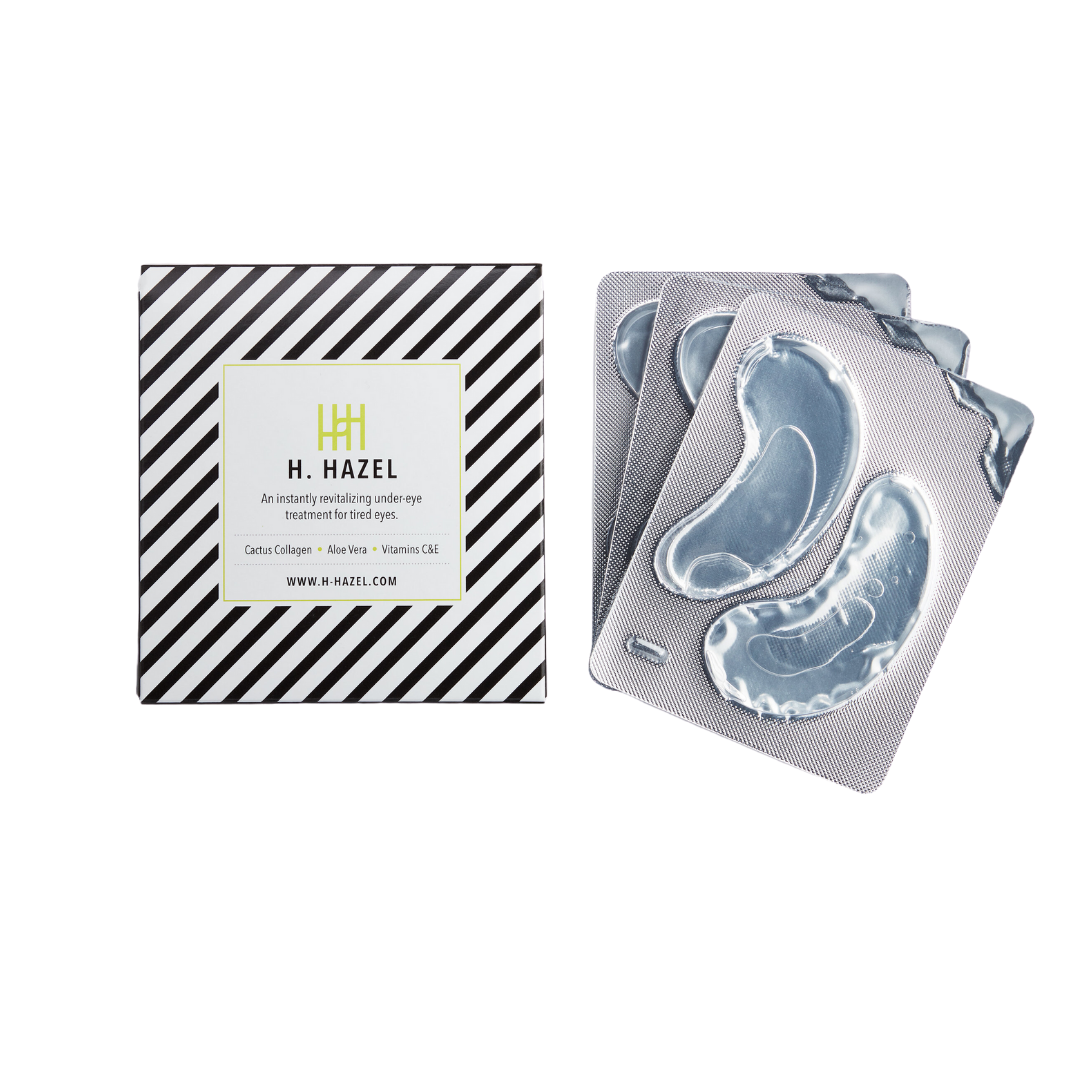 The H. Hazel Eye Gels are a revitalizing under-eye treatment for weary eyes and it also gets to work instantly. The rapid treatment works in multiple ways, resolving many skin issues faced in the undereye area by people.
It primarily aims to reduce puffiness, brighten dark circles, plump up and reduce fine wrinkles, and hydrate the sensitive thin skin of the undereye with organic ingredients.
The stellar ingredient is the Cactus Collagen which is a powerful natural substance that enhances skin suppleness, minimizes puffiness, and encourages circulation. Improving oxygenation of the area also helps in the thickening of the under-eye skin in a natural way.
Vitamin C, Aloe Vera, and Vitamin E help decrease crow's feet, wrinkles, and fine lines. While Arbutin helps in reducing hyperpigmentation and dark circles.
According to an AILLEA review, nasty skin reactions are a possibility with this product. So, be sure to scan the ingredient list if you might be allergic to some natural ingredients. Of course, that doesn't go to discredit the product.
One shouldn't order an almond muffin if one is allergic to almonds. Few AILLEA reviews also recommended multiple uses out of the 3-pack eye gels, however, that might not be the most hygienic way to use this product. 
AILLEA Reviews from Customers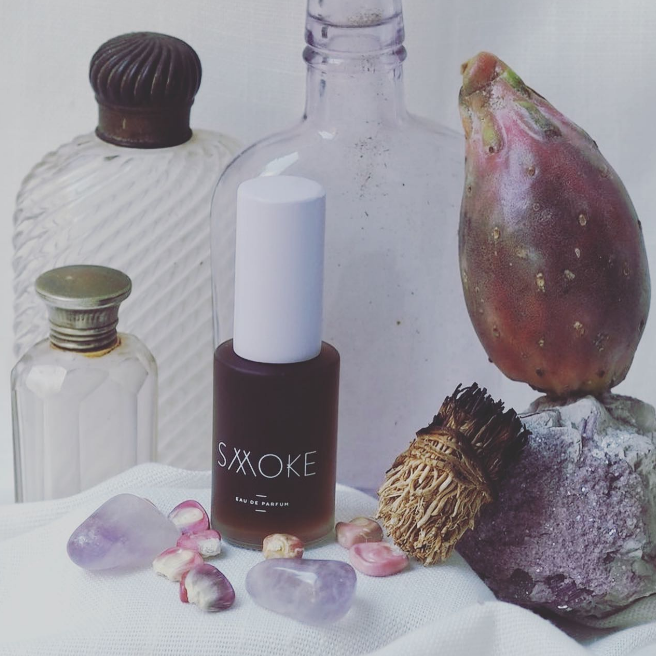 These products have been all the rage with the highest star ratings and multiple purchases site-wide. Our AILLEA review was also based on dermatological recommendations, a survey of the customer's AILLEA reviews, awards received by the products, the website's own recommendations according to skin type, and beauty tools.
Don't believe us? Check out customers' own Aillea reviews firsthand on their website.
Sign Up for AILLEA
If you want an AILLEA coupon code, you can sign up on their website for 15% off on your first order.
Where To Buy AILLEA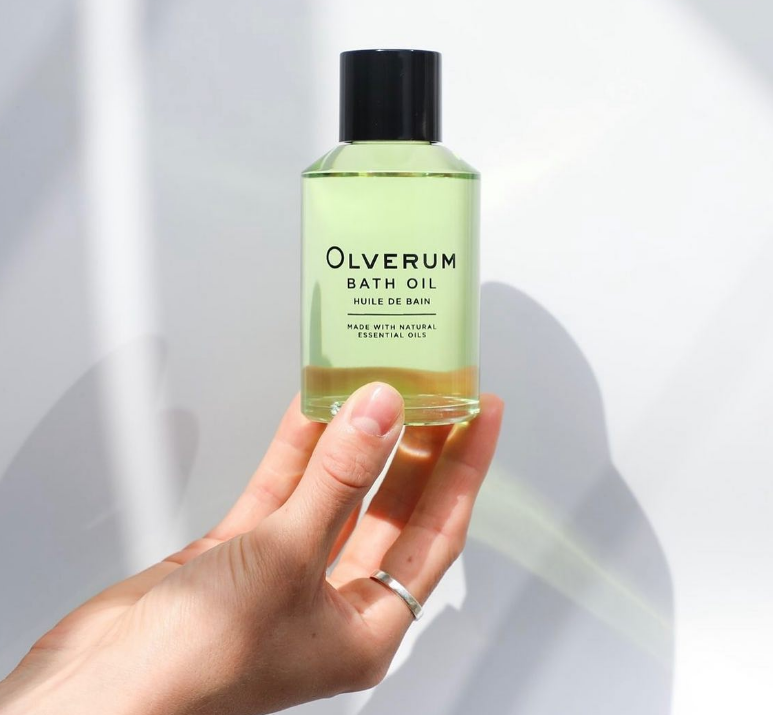 Stores
Colorado
North Carolina
GA
South Carolina 
For more info and maps to these stores, check out: the store page.
AILLEA Shipping and Return Policy
If AILLEA Beauty products are not at par with your expectations, or you feel the AILLEA reviews have failed you then fear not; AILLEA Beauty will accept unopened and unused products and provide you a full refund within just 21 days of the purchase. That includes all taxes within 21 days of purchase.
Even with the 21 days after purchase, used items that are opened and therefore, cannot be resold may be exchanged for in-store credit. Refunds will be processed in the same way as they were received (i.e. transactions made with a credit card will be refunded to credit cards). At the time of returning the products, cash refunds need a receipt as proof of purchase.
For a Return Authorization Number, send an email to [email protected] (RAN). When returning the goods to AILLEA, mention your RAN in a legible font on the box.
AILLEA Beauty gives store credit for used products and replacements, or refunds for unused products after they receive your delivery (minus the shipping costs). Packages without a RAN are not reimbursed so be sure to mention it!  Within two weeks after receiving the RAN, packages must be dispatched and received by AILLEA Beauty.
All products bought on sale or with AILLEA coupon codes are final sales that are not applicable for refunds or store credit. Clients who misuse the refund policy may have their returns and reimbursements denied by AILLEA.
AILLEA Promotions & Discounts
Once you create an account on AILLEA Beauty(especially recommended if you want to provide your email and snag a 15% Aillea coupon code), you can complete a variety of social media tasks to earn points!
These tasks vary anywhere from giving AILLEA Beauty's Instagram page a like to sharing posts shared by AILLEA Beauty and tweeting or sharing posts on Facebook.
You even get 100 points on your birthday as a present from the AILLEA Beauty team! These rewards and promotions are also available at Aillea Raleigh and Aillea Denver stores.
Contact AILLEA
If you have questions for the AILLEA beauty team or need any AILLEA review verified for whether a product will really suit your particular skin type, feel free to shoot them a message over at their Contact Page.
If you want information from a particular store like Aillea Denver or Aillea Raleigh, simply Google the branch contact number and let a sales representative help you out. We have found that Aillea customer representatives are quite helpful and prompt, so you don't have to worry about that. 
AILLEA Beauty Review: Editor's Verdict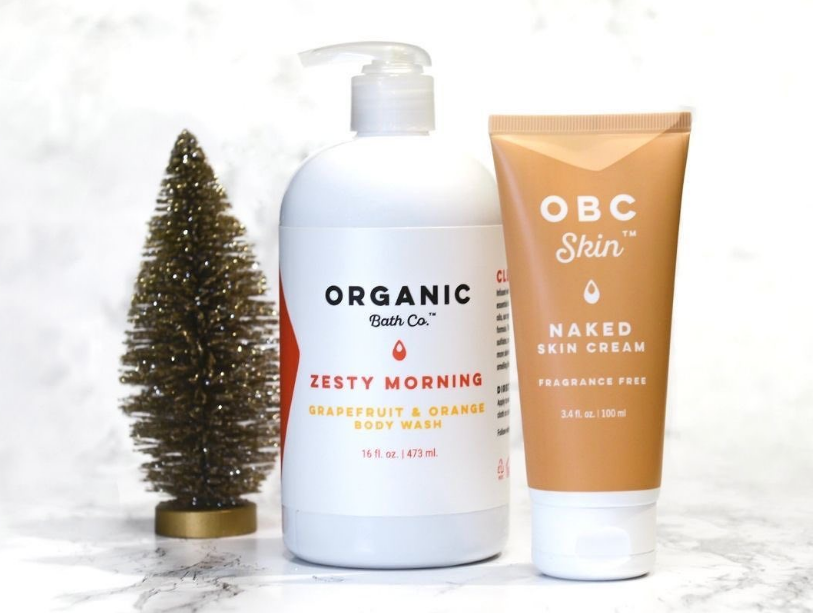 Finally, we reached the end of our AILLEA beauty review and are ready to give our verdict. All in all, we believe that AILLEA beauty is worth it. It's such a convenient way to purchase clean makeup and skincare or haircare. Don't be afraid to get into the store and check the products yourself.
The beauty representatives are always helpful and the customer always comes first. You'll never be coerced into buying something you feel 50-50 about. 
So, based on the reviews, the products, and the variety you get to choose from, we think you should give AILLEA Beauty a go. There are other options like this brand, however, the fact that you can check them out in a store is a big plus!
If you are still looking for clean beauty products, read our reviews of Credo Beauty Products, Giovanni Cosmetics, Better Not Younger, and Coco & Eve Products.
AILLEA FAQ
Is AILLEA legit?
Absolutely! If AILLEA reviews don't say as much then feel free to check out their official website or go to AILLEA Denver or AILLEA Raleigh for an in-store experience of the brand.
Their sales representatives will help you choose the right products for your skin and answer any other questions you might have about the brand.
Is AILLEA Vegan?
Yes. In fact, as a bonus, AILLEA Beauty arranges its products by categories (collections), so you can check out all the clean brands available under the "Vegan" tab in their collections on the website. There are also Soy-Free and Gluten-Free options available.
Is Aillea cruelty-free?
Thankfully none of the brands at Aillea have been tested on animals. This is also true for the ingredients.
What is the shelf life of Aillea products?
Expiry is usually displayed on each product marking them with 12m or 24m, meaning they are good to use for 12 or 24 months. There are some products which you shouldn't use for longer than that, for example, mascara or liquid liners should be used within 3 months.