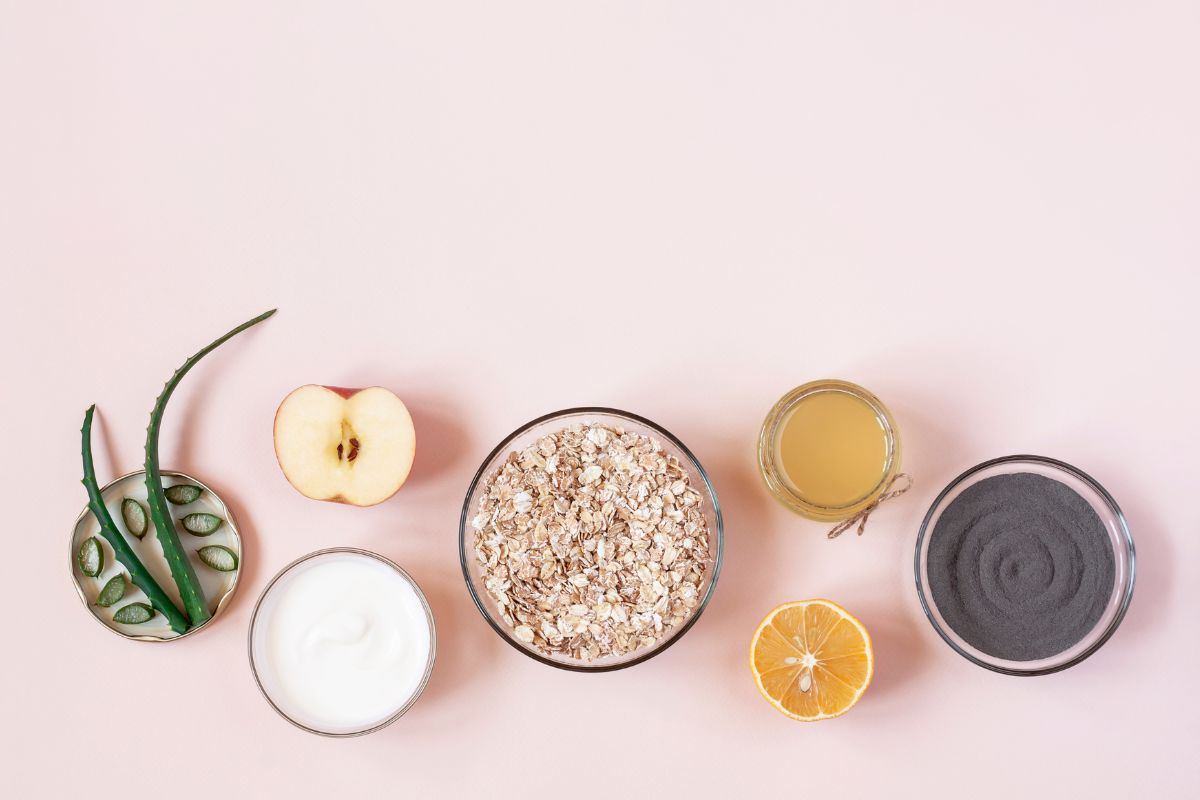 What are your hair goals? To most people, hair goals mean having long, healthy thick hair with volume and shine. However, achieving these goals can be challenging, especially if your hair is weak and tends to break easily. Luckily, there are lots of natural ingredients for hair growth that you can rely on. Today, we are going to take a close look at some magical hair oils and other hair growth products that have an incredibly nourishing and growth-boosting effect. Using at least one of these ingredients you will experience major improvements in your hair thickness and growth. But let's dive deeper.
10 best natural ingredients for hair growth
If you want to boost your hair growth, you need to build a good hair care routine. This includes using the right products for your hair type and texture, but that is not all. There are basically two objectives you should focus on: nourishing your hair and protecting it from damage. With these two on point, you have all the chances to achieve your hair goals. And the good news is that sometimes the simplest things such as natural oils or honey can do the trick. In this article, we collected the 10 best natural ingredients for hair growth that you can safely apply to your hair. Without further ado, let's take a close look at each one!
1. Argan oil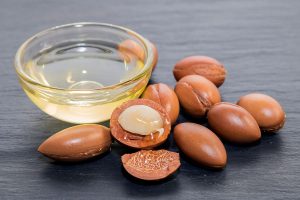 The first on our list of the best natural ingredients for hair growth and thickness is argan oil. Argan oil is one of the most commonly found ingredients in hair growth products. Among the best qualities of argan oil is that it is rich in substances that can easily get into your hair, this way decreasing dryness. It includes vitamin E which is a key component if you want shiny, healthy hair. Argan oil is also rich in antioxidants such as oleic acid and linoleic acid which are great if you want to nourish your hair after dye treatments.
If you already started to research the best hair care products you have probably come across MoroccanOil. This award-winning brand is world famous for its argan oil-infused hair care products. The expansive collection of conditioners, masks, oils, and other hair treatment products has the highest-quality ingredients. If you want to get the best out of the benefits of argan oil, MoroccanOil is definitely a go-to brand for result-oriented products.
2. Coconut oil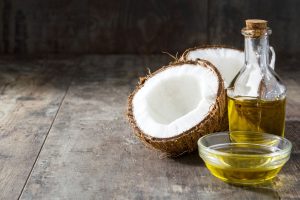 As we have mentioned before, sometimes the best natural ingredients for hair growth can be found in the simplest things. Even in coconuts. What makes coconut oil a huge success in the hair care cosmetics industry is that it works well with all hair types. Being rich in vitamin E and antioxidants, coconut oil not only promotes hair growth but also nourishes your scalp. Needless to say, healthy hair starts with a healthy scalp. Also, coconut oil is a hydrophobic ingredient, which means that it repels water. This feature allows the oil to penetrate the hair, protect it from damage and even improve hair loss issues.
In case you are looking for hair growth products that rely on the nourishing advantages of coconut oil, you should check out Maui Moisture. The company offers a wide array of high-quality hair care products that are free of harsh chemicals, parabens, and silicone. What they have is goodies such as shea butter or coconut oil sourced from the tropical island of Maui. The best way to use coconut oil is to apply it before washing your hair. This way it can protect your hair from drying out due to wetting and keep in the moisture.
3. Avocado oil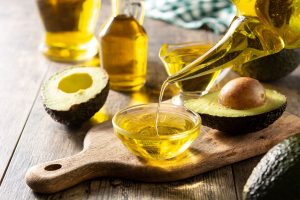 Another great option for natural ingredients for hair growth and thickness is avocado oil. Avocado oil is known for its many beneficial qualities. It is a natural emollient which means that it softens and smooths the hair texture. Also, it has a powerful hydrating effect on the hair shaft. With such a high level of hydration avocado oil provides, your hair will be hydrated which has a serious role when it comes to preventing damage due to heat styling and dye treatments. Avocado oil is rich in fatty acids and antioxidants that protect the hair from environmental pollutants, support hair repair and reduce hair breakage.
Hairstory is a famous brand that offers budget-friendly, yet high-quality hair care products for long and healthy hair. The company has a decent range of products for all hair types and hair issues that are rich in avocado oil. So if you want to give this nourishing oil a try, Hairstory is quite a good brand to start with.
4. Honey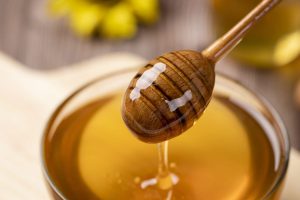 Next on our list of the best natural ingredients for hair growth is honey. Honey has been used in the beauty and cosmetics industry for hundreds of years and a good reason. Being rich in antioxidants, honey is a great weapon against free radicals and oxidative stress. It not only prevents but can also reverse damage from damage done by the sun and other environmental pollutant exposure. Thanks to its humectant properties, honey hydrates the hair, prevents breakage, and also helps with dandruff.
While you might have a jar of honey in your kitchen before you start to make a mess creating a homemade hair mask, hear us out. Camille Rose Naturals offers a more convenient way to enjoy the benefits of honey. Their Camille Rose Naturals Cocoa Nibs Honey Ultimate Growth Serum is loaded with the best component to combat hair breakage and thinning. The feedback on this product is amazing. Customers say that the product is light, doesn't weigh down the hair, and delivers the promises. Last, but not least, it is also affordable, considering the $16.00 price tag.
5. Tea Tree Oil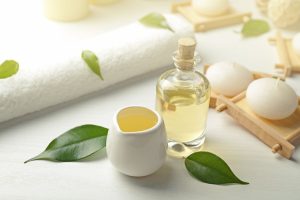 Tea tree oil is another good example of the best natural ingredients for hair growth. What makes it stand out from other oils is that it is more beneficial for the scalp than for hair. As we already know, a healthy scalp is a key to healthy hair and tea tree oil is an amazing choice for both. This oil has strong antifungal properties which can reduce itching, scaling, and fungal dandruff. So if you are struggling with dandruff, you should definitely give tea tree oil a try.
Some good products we can 100% recommend come from the brand Giovanni Cosmetics.  The company has an extensive selection of tea tree oil-infused hair care products that boost hair growth and improve scalp health. Their Giovanni Cosmetics Tea Tree Shampoo was developed to invigorate the scalp and the hair and give a refreshed and renewed feel. In case you're wondering, the price point is incredible, as the shampoo costs only $2.49.
6. Aloe vera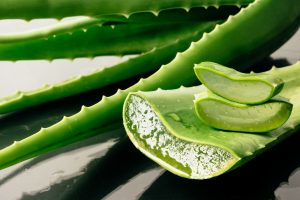 Continuing our selection of the best natural ingredients for hair growth and thickness, now we are going to take a look at one of the most commonly used ingredients in the cosmetic industry, aloe vera. Looking at the shelves with cosmetics, it seems that there is an unlimited number and types of products including aloe vera. And the truth is that knowing how great aloe vera is, we are not surprised that brands happily use it as a component.
7. Castor Oil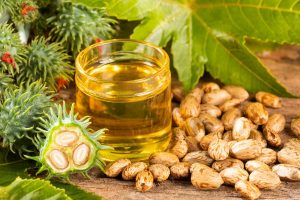 If you are looking for hair growth oil, castor oil is worth giving a try. Castor oil for hair growth is an excellent choice for many reasons. It is packed with antioxidants and ricinoleic acids that improve hair follicles and boost hair growth. It makes hair luscious without weighing it down, which is key when you choose oils.
While castor oil is not the most common ingredient in hair care products, especially if compared to coconut oil or argan oil, luckily, some great brands include it in their products. For instance, Cantu's JIMBO Taming Gel is a blend of Jamaican black castor oil and shea butter. This product not only fixes the ends of your hair and gives your hair a put-together finished look, but thanks to the beneficial properties of castor oil, it also reduces hair breakage.
8. Almond Oil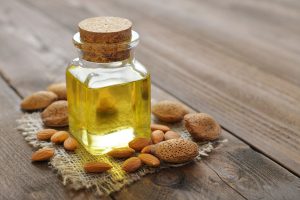 We are slowly getting close to the end of our selection of natural ingredients for hair growth, but we still have some remarkable natural oils to share with you. Almond oil is another great natural oil used in cosmetics that you can include in your hair care routine if you want to grow your hair. This oil works like a booster when it comes to hair growth. It is rich in vitamin E and magnesium, both components famous for their abilities to support hair health, improve the moisture of the hair, and prevent hair loss. Furthermore, almond oil is great to reduce breakage, and split ends, but it also treats itchy scalp and improves dry roots.  Almond oil is an excellent solution that is widely used in the hair care beauty industry, but you can also consume edible almond oil to further boost the effect.
A good brand to check out is EVOLVh. This company offers a broad range of 100% organic hair care products made from carefully selected natural ingredients only. Their science-backed, high-performance hair care products are for all hair types and offer solutions for many hair issues. If you are looking for a product with almond oil, we recommend their EVOLVh Wonderbalm which is perfect if you are after shiny, nourished, and lustrous hair.
9. Lavender Oil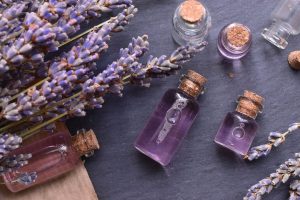 Lavender oil is an excellent hair growth oil to apply to your hair if you want to improve the texture and health of your hair and boost your hair growth. Studies show that thanks to lavender oil the hair not only grows faster but after applying the oil, the hair will become fuller and thicker. Needless to say, this is a game changer, especially for those with thin hair without volume. What lavender oil does is that it increases the number of hair follicles this way boosting growth. This can be very beneficial for those who struggle with pattern baldness.
In case you have also researched vitamins for hair growth, you might have come across Hairtamin. This product is a potent blend of vital nutrients specially designed to nourish hair from within. What makes it special is that it contains all the goodies your hair could need, including biotin, vitamins C and B, turmeric, zinc, and folic acid. The brand also has a selection of hair care products such as the natural oil-infused Biotin Shampoo and Conditioner, enriched with floral extracts. Among the components, you will find lavender oil, but also tea tree oil, peppermint oil, rosemary oil, and safflower seed oil. A true booster for hair growth.
10. Grapeseed Oil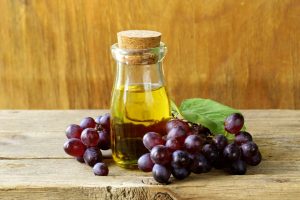 Last on our collection of hair growth products is grapeseed oil, which is an essential natural ingredient to achieve your hair goals. Grapeseed oil has many beneficial properties that make it a great option to include in your hair care routine. Being rich in emollients, nutrients, and antioxidants, grapeseed oil not only promotes hair growth but also strengthens the hair. Another amazing advantage of grapeseed oil is that it revitalizes the growth of hair follicles.
The best way to use grapeseed oil is to massage it into your hair and scalp before washing your hair. This way you can hydrate the hair, improve the health of your scalp, and most importantly add moisture that is key for both hair health.
Natural Ingredients for Hair Growth: Editor's Verdict
As you can see, to achieve your hair goals you don't necessarily need to invest in pricey hair care products. Sometimes the simplest things like honey or coconut oil can do the trick and improve the health of your hair. There are so many natural ingredients for hair growth and thickness. The key is to find the one that you truly enjoy including in your hair care routine. Most of the things we mentioned on our list can be found in many products, so you really have a lot of options to choose from. To have a healthy scalp and hair you need to focus on hydration and protection, and these 10 ingredients do both well.
Are you looking for other haircare brands that will make your hair look amazing? Check out our reviews of Vegamour, Gisou, AQUIS, and Function of Beauty.