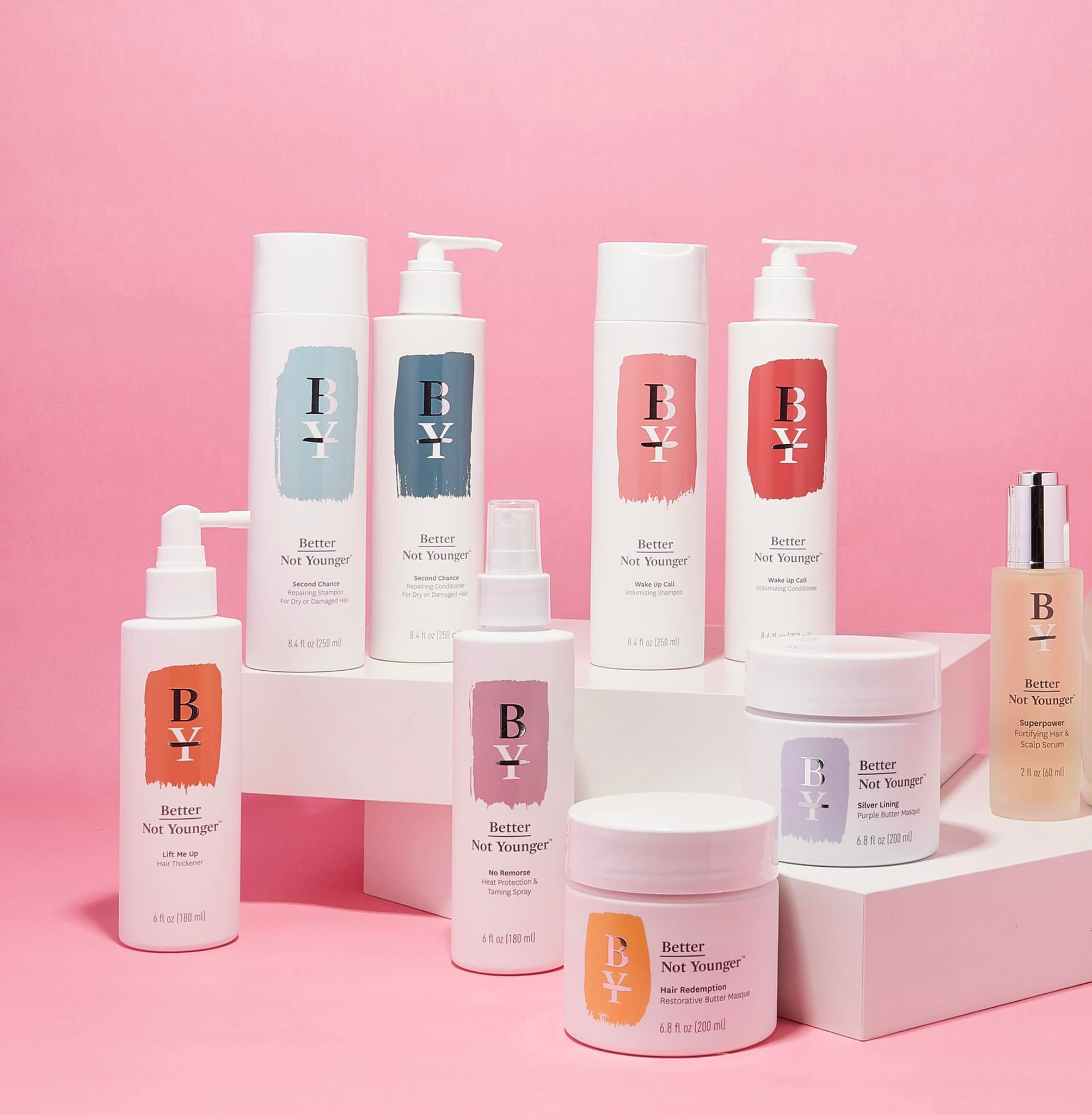 The hair care industry is heavily competitive, but some brands have grabbed widespread attention. Most brands cater to hair types, from straight to naturally curly hair. However, Better Not Younger focuses on a niche that is not widely popular. Better Not Younger provides hair care solutions for women over 40. The brand targets elderly women dealing with hair loss and hair damage due to several common factors. It has gained a lot of prominence all over the internet with many positive reviews from customers. Read our Better Not Younger reviews below to learn about this brand and its products.
About Better Not Younger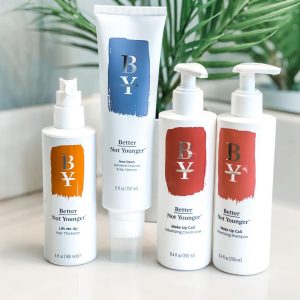 Better Not Younger was founded by Sonsoles Gonzalez, who also had trouble finding products that worked for her hair. Sonsoles is a seasoned hair professional who has worked with many reputable brands such as L'Oreal, Proctor & Gamble. She started Better Not Younger to create formulas that work against the effects of menopause and aging on hair.
Sonsoles took from her 25 years of experience in creating hair care products to solve hair damage in aging women. Amongst other issues, many women suffer hair thinning, dry hair, and other problems due to menopause. Better Not Younger raises awareness of these issues and offers an effective solution.
They manufacture hair care products enriched with nutrients for hair nourishment and repair. In addition, they make hair products that are good for graying and thinning hair in elderly women. The brand also prides itself in discovering solutions to different conditions on the scalp, hair follicles, and inner health.
Furthermore, Better Not Younger has a growing following of 27k on Instagram, 9K on Facebook, and almost 6K on TikTok. In addition, it has been featured in Oprah Magazine, Harper's Bazaar, InStyle, and Vogue. The company is based in Florida, from where it ships its products to customers globally. Overall, it is committed to creating the best possible hair care formulas to offer a therapeutic treatment.
Pros
Offers a wide variety of products such as shampoos, conditioners, and serums for protective hair care
Caters to elderly women battling hair thinning and hair loss
It is cruelty-free, 100% vegan, paraben-free and sulfate-free
Free shipping for all domestic orders in the US
Suitable for all hair types and sensitive scalp
Multiple payment options
Cons
High price rates
Delayed Shipping and Delivery for international orders
The results stop showing once you stop using the products
Better Not Younger Hair Care Products
Better Not Younger offers a variety of hair care products to solve different issues concerning aging hair and hair loss. They supply serums, shampoos, conditioners, and hair supplements as well. In addition, the brand has a line of products that addresses all the different factors that affect women's hair with practical solutions for hair repair.
The brand offers a great selection of hair care products that attend to diverse needs. However, for the purpose of this review, we will examine a few bestsellers in the Better Not Younger product line. You will also learn our observations from testing and trying out these products.
Volumizing Better Not Younger Shampoo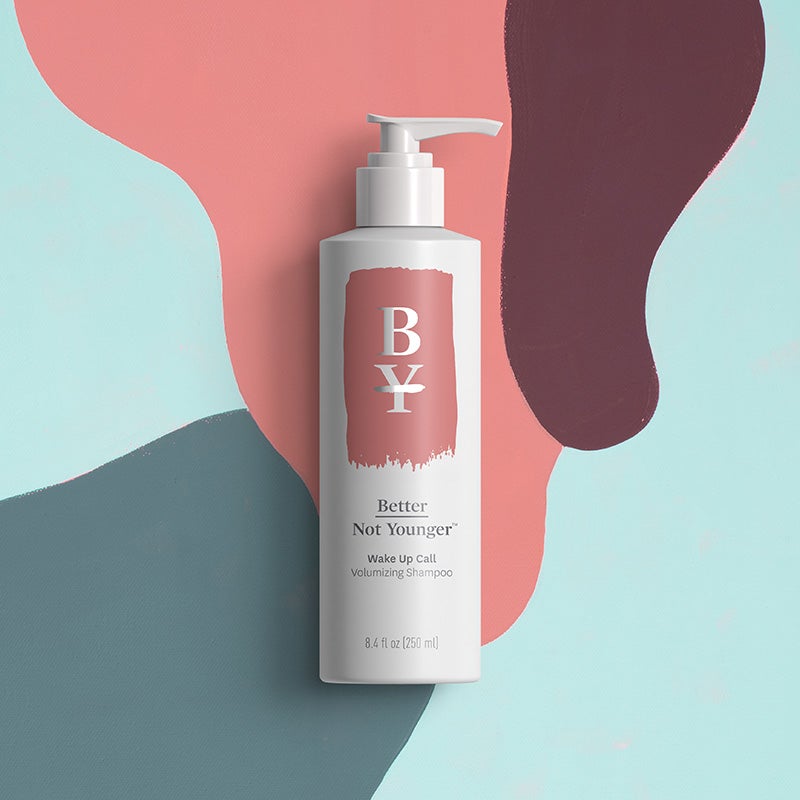 The volumizing Better Not Younger shampoo helps combat hair thinning by increasing the hair's fullness and texture. It also adds moisture elements that help to nourish and strengthen the hair strands. In addition, the Better Not Younger shampoo is made with a sulfate-free formula that cleanses the hair without removing natural oils or minerals.
Key ingredients in the shampoo include Bamboo, which provides silica content that aids moisture retention and builds up the hair strand. It also contains hops, a natural conditioner that provides thick and shinier-looking hair. In addition, burdock Root has high nutrient content that treats the scalp and nourishes the hair follicles.
It is suitable for all hair types and is safe for color, keratin, and chemically treated hair, as well as all-natural hairs. In addition, the shampoo is highly effective, and it is clinically tested to stop hair breakage by 95%. Another positive detail about the shampoo is that it's 100% vegan and cruelty-free. It is also free of parabens.
The consistency of the shampoo is light, and it produces thick, bubbly suds with only a few drops of the product. It is prepared for anyone struggling with significant hair breakage, and the results start to show right from your first wash. Volumizing Better Not Younger Shampoo comes at a price point of $27.
Better Not Younger Hair Thickener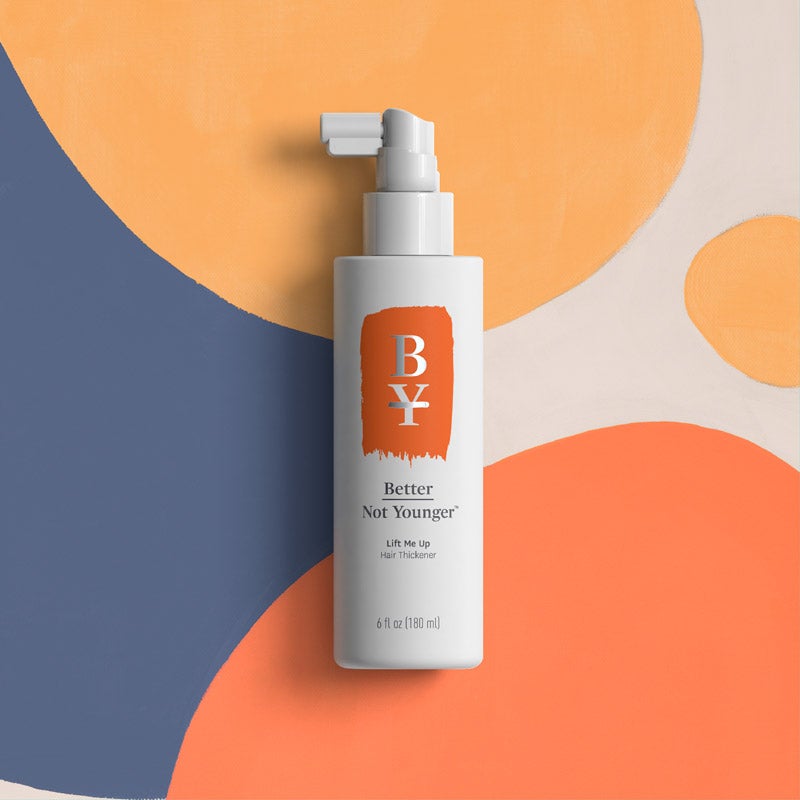 The Better Not Younger Hair Thickener comes in a lightweight spray container. It is designed with a precision nozzle that helps spread the formula in the needed areas. It is very rich in skin-restoring ingredients such as ceramide, biotin, and niacinamide to support, nourish and build hair thickness.
In addition, the lightweight hair thickener helps to improve the overall shine and appearance of the hair. It offers the volume and fullness effect without causing the hair strands to strip and thin out. It can be applied to dry or slightly damp hair, and ceramide helps prevent build-up or residues in the hair.
Better Not Younger Hair Thickener formula contains the Wintergreen essential oil that nourishes the scalp and follicles and gives an overall refreshing feeling. In addition, the product is vegan-friendly, paraben-free, and sulfate-free, and it is compatible with all hair types. You can also use the product as often without worrying about the build-up.
A one-time purchase of the Better Not Younger costs $34, but the subscription plan comes at a subsidized fee of $28. According to the brand's site, this product is also a two-time award winner and is an all-time bestseller. While individual results vary, the effects are more apparent with every use.
Better Not Younger Scalp Serum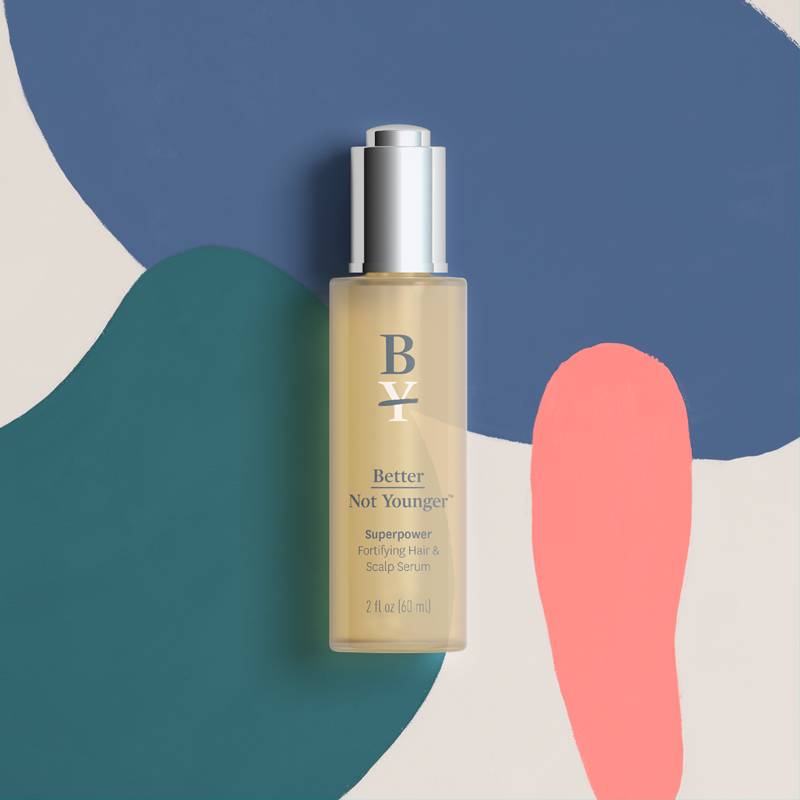 Formed especially for women over 40, the Better Not Younger Scalp serum focuses on scalp treatment to restore your tresses. The serum is also an award winner in the brand's product selection with many positive benefits. The contents include a combination of powerful ingredients that offer nutrients that help rejuvenate the scalp.
Some active ingredients include Apigenin, Oleanolic Acid, Kelp extract, Ceramide-NG, Niacinamide, and caffeine. It restores the scalp oils while also ensuring that the hair follicles remain conditioned from the roots up. The caffeine helps activate the tresses and repairs the scalp damage from the root. It works well with all hair textures and stops thinning while promoting hair growth.
Aside from elderly women, the scalp serum is highly effective for women dealing with postpartum hair loss. It supports healthy hair growth, from the roots down to the tip of the hair. In addition, Better Not Younger serum helps to reduce the amount of hair thinning DHT and prevents follicle fatigue.
In addition, a 60 ml bottle of the fortifying hair and scalp serum lasts for about 4 weeks with daily usage. The hair serum is cruelty-free, paraben-free, and sulfate-free, so it is entirely ethical and vegan friendly. A one-time payment for the fortifying hair serum is $47.
Hair, Skin & Nails Supplement + Retinol Boost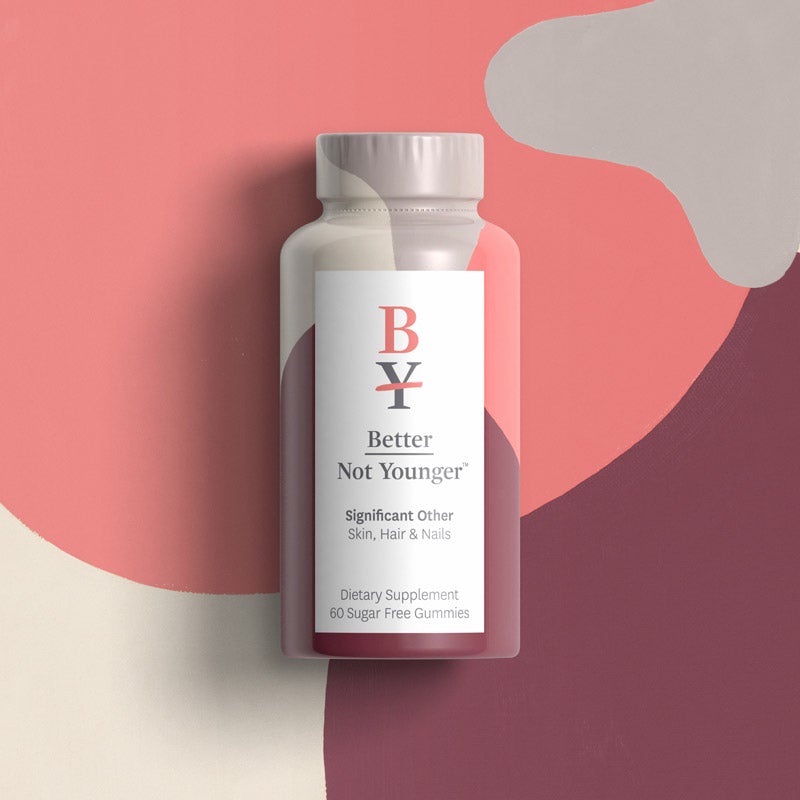 Better Not Younger provides edible supplements and boosters to aid hair, nails, and skin nourishment. The heart-shaped gummies offer a rich Vitamin A boost, supply retinol, and encourage even brighter skin. The boost targets your inner health and provides the proper nutrients that aid hair and skin glow.
It contains other valuable minerals such as biotin and folic acid, which help to give that hair and skin a smooth, healthy look. The dosage includes one serving of two gummies daily, which pairs well with most dietary preferences. The Significant Other supplement does not contain any animal products like eggs or milk. Asides from being cruelty-free, it is also nut-free and sugar-free.
The Significant Other hair, skin, and nails supplement + retinol boost costs $28 for a one-part purchase. It is also safe for consumption and does not include any toxic chemical ingredients. It is an excellent addition to your diet plan, and it helps to moisturize, smooth, and brighten the hair, skin, and nails. These products are also amazing if you wish to gift someone a self care box.
Restorative Butter Masque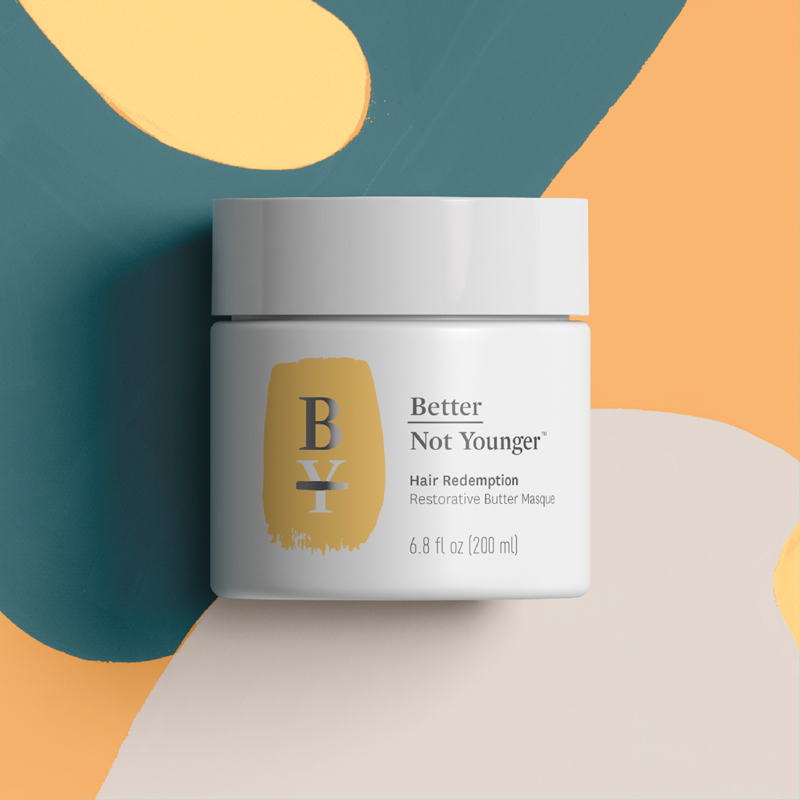 The brand offers the hair redemption restorative butter masque, which works in a conditioner to moisturize and repair the hair. It is a plant-based butter mix of Mango, Macadamia, Cupuacu, Murumuru, and Avocado nuts. It adds elasticity, smoother and shinier hair, and helps reduce frizz. In addition, the butter masque deeply penetrates into the hair strands and reduces split ends.
The product is highly effective for all hair types and colors, keratin, and chemically treated hair. Plus, it is SLS-free, paraben-free, vegan, and cruelty-free. For quick and better results, the butter masque is meant to be used 1 to 2 times a week. It's used to replace regular conditioners and costs $35.
Better Not Younger Reviews From Customers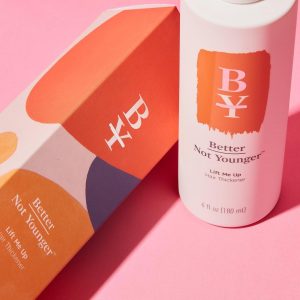 To show what customers have to say about their products, Better Not Younger provides an active review page. They rank 4.5 out of 5 stars on the site from 4462 customer reviews. The comments are filled with good product reviews from actual customers. Also, you'll find reviews of bestseller products we didn't include, such as the No Remorse Heat Protection and Taming Spray.
For the Significant Other Hair, Skin & Nails Supplement + Retinol boost, a verified user comments that "my nails are not splitting as much, my hair is growing faster." Again, there are no negative reviews, so it appears that all customers are satisfied with their Better Not Younger products. However, we looked at what customers have to say on other sites for a more objective review.
Interestingly, apart from the company website, we could only find a few reviews on third-party sites like Sephora, Influenster, and Ulta. On Ulta, from 379 customer reviews, the Fortifying Hair and Scalp Serum get 4.3 of 5 stars. But, it doesn't include any comments from customers, unlike Sephora, which shows 4.2 stars from 164 product ratings.
Popular Alternatives to Better Not Younger
Further customer reviews
In addition, for the Volumizing conditioner, a customer writes, "Received this as a sample and fell in love. I put it through my whole hair, roots to ends, and left it in for 10 minutes, and my hair was SILKY and VELVETY like I've never felt before. IT'S AMAZING." Many comments are similar to this, so it's clear that the brand is well-loved.
After a deep dive into the comments, we were able to find some negative reviews. A few customers stated that they did not see results even after consistent use for the recommended 3 to 4 weeks. A user on Influenster gave the products 2/5 ratings because their hair remained "thin and lackluster" despite prolonged use of the product.
Sign Up for Better Not Younger
When you sign up with your email address, you get 100% privacy to browse and purchase your order. Subscribing will also grant you access to free and exclusive deals directly in your inbox. You will also find out more information about Better Not Younger and the brand's products.
Where To Buy
Once you've signed up, you can purchase your product directly from the company on the Better Not Younger website. It also supplies retail outlets like Sephora, Target, and Amazon, where you can buy their products from. Better Not Younger products are also available in specific locations all over the United States. Don't forget to sign up for another great brand such as EvolvH.
Better Not Younger Shipping and Return Policy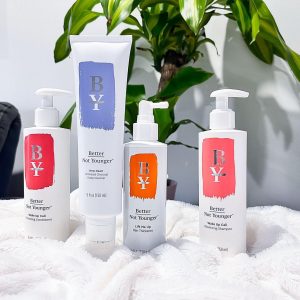 Shipping
The brand offers free shipping on all domestic orders within the United States. It also provides international shipping, but the shipping costs depend on the laws and regulations within the particular location. They also have USPS First Class mail for international orders to Canada, Australia, Mexico, and the United Kingdom.
The shipping period for US orders typically averages 1 to 2 business days. Still, the delivery may extend for 5 to 8 days, depending on your location. For international orders, you may have to wait for 3 to 4 weeks for your order to arrive. It mainly depends on your state's customs process, and delivery could extend for 6 weeks.
Better Not Younger does not currently offer expedited shipping, so you will have to wait for the normal shipping process for your order. But, if you want your order to arrive earlier, you can contact Better Not Younger support to send out your order as soon as possible. Ultimately, when you get your order depends on how far away your location is.
Returns Policy
For returns, Better Not Younger gives a 30-day return policy for all products purchased directly on the website. It offers refunds on unused products or if you've used 1/3 of a package. The refund only applies to the original purchase fee, and it doesn't include any shipping costs.
To process your returns, you can send a mail to their customer service rep, stating your order number, the items you intend to return, and the reason for returns. Then, you need to securely package the item and ship it to their mailing address. Better Not Younger will complete the refund within two to three weeks after getting the package.
Better Not Younger Promotions and Discount
The brand offers occasional promotions and discounts for active customers. For example, if you're in their rewards program, you can save points for future purchases. In addition, they offer a complimentary Deluxe Minis Kit at $10 for orders over $100. The Better Not Younger Discount code is KIT10.
Contact Better Not Younger
You can contact the Better Not Younger customer representatives through different means for more specific information.
Phone – You can reach the support team at 1 (800) 406-3026. The phone lines are open within working hours, 9 am – 5 pm ET on business days.
Email – [email protected]
You can also fill out the online contact form to reach them through the website.
Better Not Younger Reviews: Editors' Verdict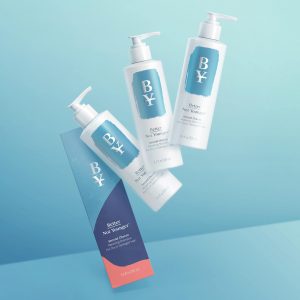 We believe that Better Not Younger is a reputable and legit brand offering hair care solutions for women over 40. While you can't find many Better Not Younger reviews apart from their website, it is a well-loved brand. It has many positive reviews and recommendations from users across the United States and abroad.
It scores 4.5/5 stars based on all the customer reviews and global ratings. Better Not Younger opens the topic of aging, menopause, and how it affects women's hair. To combat these issues, they also create hair care products such as shampoo, conditioner, serum, hairspray, etc. The company is also open about all the ingredients they use for their products.
They offer cruelty-free, vegan-friendly, paraben, and sulfate-free formulas suitable for all hair types. You can also take the Better Not Younger quiz to learn more about your hair issues and find the best solution. Overall, it's worth it if you're looking for effective hair thinning or breakage formulas. But, you may consider other brands for cheaper alternatives.
Still on the hunt for the perfect hair care products? Feel free to check out our brand reviews of Keeps Hair, 4C Only Hair, Gisou as well as Madison Reed. 
Better Not Younger FAQ
Do Better Not Younger products contain SLS?
No, they do not. Better Not Younger are free of SLS, Sulfate, or Parabens. They are made with only plant-based products and are 100% vegan.
Where does Better Not Younger manufacture?
All Better Not Younger products are made in the United States. They have an ethical policy complying with industry regulations for quality control and assurance.
Are Better Not Younger products gluten-free?
Yes, their products are gluten-free, except the Superpower Fortifying Hair & Scalp Serum which contains wheat protein.
What fragrances are used in the products?
The fragrances created are all bespoke and signature scents. Better Not Younger fragrances also comply with regulatory requirements.
Are Better Not Younger vitamins / collagen gummies kosher?
Yes, their products are kosher certified. If you are still skeptical about this, the brand is very transparent and the certificate can be found in the records or they can also email it to you.