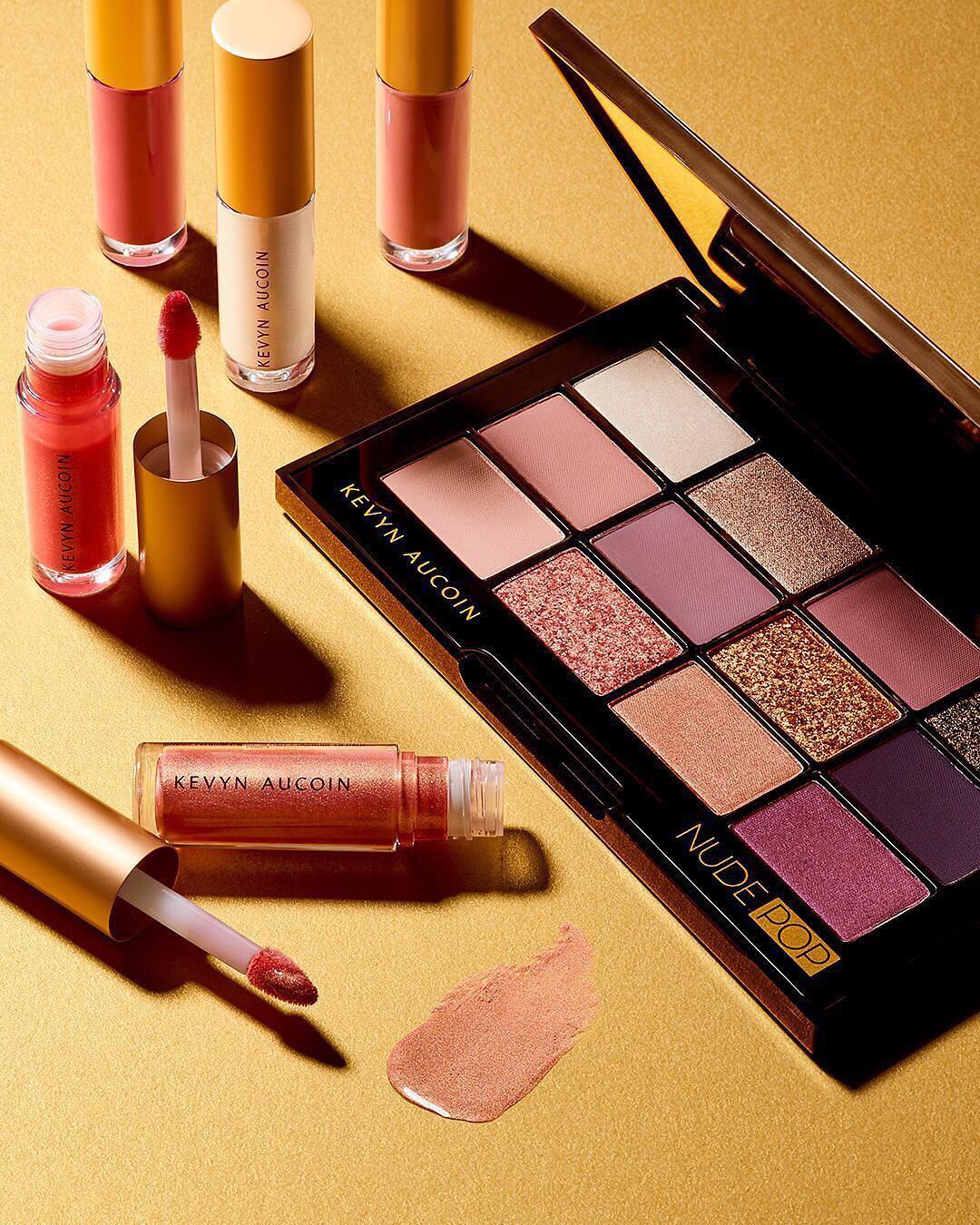 It is not everyday you have a makeup icon that starts a makeup brand. However, considering the apparent success of the brand, as will be noted in this Kevyn Aucoin makeup review, more makeup enthusiasts and experts should consider devoting time to the manufacture of cosmetics. Kevyn Aucoin is further proof that actual artistic brilliance patrols the corridors of Hollywood. But you need more evidence that the brand truly lives up to the founder's reputation; otherwise, you wouldn't be on this page. In this Kevyn Aucoin makeup review, we strip the brand of all its covers and dig among the details. Among these details are reviews of the brand, reviews of specific products, and relevant information detailing its operation.
Continue reading to learn all we have to share and get our opinion on whether Kevyn Aucoin is worth the hype it receives.
About Kevyn Aucoin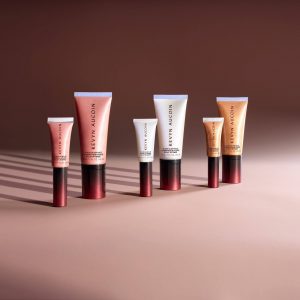 This Kevyn Aucoin makeup review charts how this genius has translated into a global brand's success. Furthermore, we shall look at the company and provide relevant information to help you decide whether they are worth patronizing.
If you recognize the name Kevyn Aucoin, then the quality associated with this brand shouldn't be odd to you. The man is a makeup icon with years of experience. So, when he decided to turn his expertise from simply applying cosmetics to making them in 2001, the world was in for some impressive products. True to form, the brand has performed to the standards of its founder, and women worldwide are better for it.
Kevyn Aucoin is no longer around to witness the success of his namesake brand. However, he lives on with the success of every product. Till today, Kevyn Aucoin's makeup products are a staple in Hollywood sets. Celebrities like Gwyneth Paltrow and Julia Roberts remain big fans of the brand. At the same time, popular makeup experts like Lisa Eldridge continuously turn to Kevyn Aucoin products. More impressively, the brand won Allure's 2020 Best of Beauty award and has been featured on WWD.
Tellingly, Kevyn Aucoin can boast of being a best-selling author as well. This is particularly important as the books are how-to guides on applying makeup and beauty techniques. That they remain popular till today is simply evidence of the man's genius.
Pros
The brand offers a range of makeup products for the face, lips, and eyes
Their products, especially those for the face, can serve multiple functions
The owner of the company is a reputable makeup artist
The company currently offers free shipping on orders over $50
They regularly give out samples
Cons
The brand isn't very sustainable
The prices of its products are somewhat prohibitive
Kevyn Aucoin Products Review
As we stated earlier, Kevyn Aucoin is a common name in the beauty industry. Per this reputation, the brand manufactures and sells various products spanning many aspects of makeup. This Kevyn Aucoin makeup review looks at the five significant collections under the brand's banner. The collections are the complexion collection, the face makeup collection, the lip collection, the eye makeup collection, and the tools.
We can't cover all there is to know about these collections, nor can we list all of the available products. However, we can indicate well-performing products in each group and give an idea of how customers feel about them. Our Kevyn Aucoin makeup review does just that. So read on, feel the brand out, and identify products that would make good additions to your makeup bag.
Kevyn Aucoin Complexion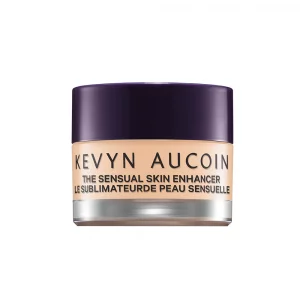 It says something to have attained cult status for specific products. In the case of Kevyn Aucoin, their entire Complexion-oriented collection is a customer favorite and firmly deserving of this status. That said, there are still best sellers in the collection. One ubiquitous name is the Kevyn Aucoin Sensual Skin Enhancer. In addition, there are also many Kevyn Aucoin concealer products on the complexion best sellers list. Two examples of these concealers are the Kevyn Aucoin Etherealist Super Natural Concealer and the Kevyn Aucoin Foundation Balm.
As expected of quality makeup products, the Kevyn Aucoin complexion products (including those listed above) are available in multiple shades. Individually, the Foundation Balm could also function as an eyeshadow base and is safe for use on the arms and legs. The Sensual Skin Enhancer, on its part, is appropriate for concealing spots. Still, its shades are suitable for highlighting contours of providing a finishing look after the Foundation Balm.
Kevyn Aucoin Face Makeup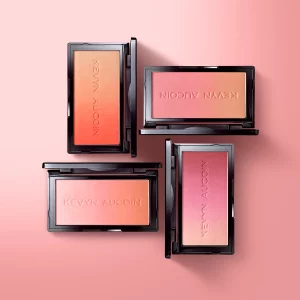 Technically, all Kevyn Aucoin products are Face makeup products. Still, the company has a standalone collection of face makeup products worth checking out. Not surprisingly, some of the best-selling products of the complexion collection make entries on the Face collection best sellers list as well. However, there are still other products that piqued our interest. Among those were the Kevyn Aucoin glass Glow, the Kevyn Aucoin Foundation products, and the Kevyn Aucoin Contouring Products.
The latter category of facial products includes the famed Kevyn Aucoin Contour Book and the Sculpting Contour Powder. No Kevyn Aucoin makeup review can be complete without mentioning both. An alternative (or support) to the contouring products is the Glass Glow. This comes in 6 shades and should grant your skin a radiant, nearly transparent look.
Kevyn Aucoin Eye Makeup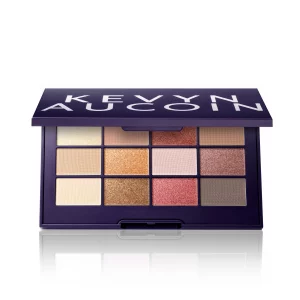 As small as the eye is, it requires various products to touch up. This isn't so odd as you want people looking into your eyes when communicating. On the other hand, the last thing you want is to be looking worn while under the microscope. Our Kevyn Aucoin makeup review took a look at the company's eye collection and their best sellers. Key performers in this collection included a variety of Kevyn Aucoin Eye Makeup like Mascara, precision eye pencils, and even a steel eyelash curler.
The best Kevyn Aucoin mascara, according to popularity, was the Volume Mascara though the Curling Mascara was a close second. The former utilizes ingredients and technology to thicken and lengthen the eyelashes. At the same time, the latter helps to develop a curled finish. Both are also smudge-resistant and do not clump up the individual lashes. Alternatively, you can ditch the Kevyn Aucoin mascara products for a more mechanical approach. Kevyn Aucoin's stainless steel eyelash curler has won awards for its contribution to female beauty. In addition, it comes with a silicone cushion pad to aid its usage.
Kevyn Aucoin Precision Pencils, like the Precision Brow pencil and the Precision Eye Definer, also made it onto our Kevyn Aucoin review. Both are smudge-proof and would do wonders for the lining of your eyebrows.
Kevyn Aucoin Lips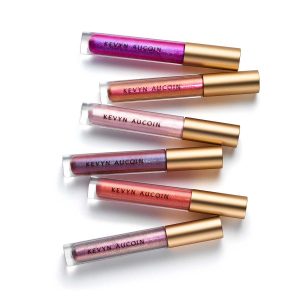 The lips are not to be abandoned during your morning routine lest they dry, chafe, or stand out for many other unattractive reasons. Thankfully, the Kevyn Aucoin Lipstick collection contains excellent choices for beautifying this part of the face. In addition, there are also other helpful lip care products to consider. The lip collection's best sellers include the Glass Glow Lip, the Unforgettable products (such as the Unforgettable Lip Definer), the Molten Lip products, and the Shape & Sculpt Pro Lip Kit.
Molten Lip products are all lipstick and are available in multiple shiny colors. The unforgettable products, however, include lipstick and lip definer. Among these, the lip definer stands out with its water-resistant lining. In addition, the dual-ended penciled product comes in six shades with its sharpener and brush.
Continuing the roll call of quality lip care products is the non-sticky glass glow lip. It would go well with a transparent, glassy look and is infused with antioxidants and vitamin E for an extra moisturizing effect.
Kevyn Aucoin Tools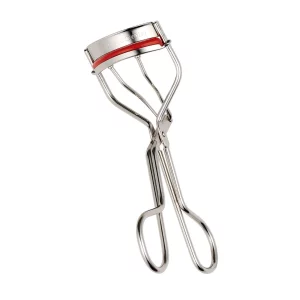 All the quality makeup products in the world may not matter if you don't have quality tools to apply them. Thus, Kevyn Aucoin lends its careful design and manufacturing to develop a collection of tools to match its top-shelf makeup products. The undoubted queen of the group is the Kevyn Aucoin Eyelash Curler we have already profiled above. However, other best-selling tools of the brand include brushes and how-to guides.
We are not referring to run-of-the-mill generic brushes but specialized ones intended to draw out optimal performance from the products they support. Specific brushes include the Kevyn Aucoin Loose Powder Brush and the Kevyn Aucoin Neo Powder Brush. How-to guides like Face Forward and Making Faces should also serve you well in getting the best of Kevyn Aucoin Makeup products. These guides also show how to create many looks, detail makeup techniques, and outline Kevyn Aucoin's secrets that would benefit your makeup routine.
Kevyn Aucoin Makeup Review from Customers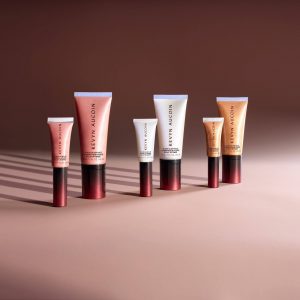 The Kevyn Aucoin Sensual Skin Enhancer: averaging a 4.0 rating from 53 reviews
Foundation Balm: averaging a 4.4 rating from 29 reviews
The Etherealist Super Natural Concealer: 6 five-star reviews
Kevyn Aucoin Glass Glow Face: 10 five-star reviews
The Curling Mascara: averaging a rating of 4.4 from 14 reviews
The Volume Mascara: averaging a 4.7 rating from 26 reviews
The Precision Brow Pencil: 16 five-star reviews
The Precision Eye Definer: averaging a 4.5 rating from 4 reviews
Glass Glow Lip: 6 five-star reviews
Unforgettable Lip Definer: 13 five-star reviews
Kevyn Aucoin Eyelash Curler: 8 five-star review
Making Faces by Kevyn Aucoin: 2 five-star reviews
Face Forward by Kevin Aucoin: 1 five-star review
The raw numbers behind our Kevyn Aucoin Makeup Review tell the whole story. Buying customers may not have time to review the drop ratings as much as we'd like, but those that do seem satisfied by the performance of their products. The numbers above are from the official brand website. Still, the general vibe across multiple online reviewing platforms is that the brand is much loved. However, there were negative reviews that stood out.
For starters, the Sensual Skin Enhancer mentioned above received three 1-star reviews. One of the reviews was for a cracked bottle, but the other two complained about the formula. One of the latter two wanted the old formula back, while the other went a step further, claiming that the new formula wasn't doing its job.
Popular Alternatives to Kevyn Aucoin
Further customer reviews
The Foundation Balm had better luck with just a single 1-star review. However, the lone severe rating had more critical comments. The customer complained that the balm could not blend with a brush and left a patchy finish behind. The company replied to this review, suggesting it must have been a defective product. We agree because if that were the norm, the product would not be so highly rated by others.
A similar complaint made up the single 1-star review of The Curling Mascara. The offended customer seemed to be a repeat customer. The brand replied and offered to reship a fresh product to replace the damaged product. Unfortunately, the Volume Kevyn Aucoin Mascara didn't have such a relatively understanding 1-star reviewer. Instead, the reviewer pointed out that the product was ineffective, the brush was "small and very skinny", and the product represented no value for her money.
The Etherealist Super Natural Concealer, Glass Glow Face, The Precision Brow Pencil, Glass Glow Lip, Unforgettable Lip Definer, Kevyn Aucoin Eyelash Curler, Making Faces by Kevyn Aucoin, and Face Forward by Kevin Aucoin all had no reviews under five stars. So, we could conclude that unsatisfied customers were still impressed enough not to deter other buyers.
Kevyn Aucoin is a respected name in the makeup space. Our Kevyn Aucoin Makeup Review stumbled on numbers supporting the popular opinion. Besides the ratings obtained from the company's website, Kevin Aucoin Makeup Reviews from Sephora and Makeupalley.com rated the brand 4.0 of 4 stars and 4.2 of 5 stars, respectively. That's not necessarily a slam dunk, but it's a huge positive.
Sign Up for Kevyn Aucoin
With your email and name, you can sign up for Kevyn Aucoin. This would help you access your past orders via the account, save time at checkout, and earn points from the brand. In addition, you also get a 15% discount off your first purchase and receive newsletters on new products and exclusive deals.
Where to Buy
The benefits of signing up on the company's website and patronizing their online shop are apparent reasons their website should be your first port of call. However, if you want another retailer, you can try out Sephora and Amazon. If you want a physical store, though, the store locator on the website can help identify a suitable shop around you.
Kevyn Aucoin Shipping and Return Policy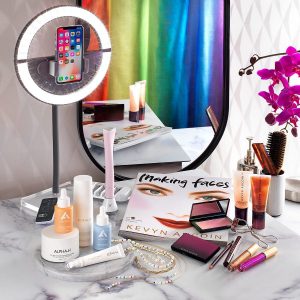 A few simple details of the Kevyn Aucoin shipping policy could save you problems down the line if adhered to. Some of these are:
Standard shipping orders go out within two business days, while expedited shipping orders take a day to move. Once on the move, customers would receive a conformational email and tracking number for their order.
Orders are not cancellable after confirmation
Free shipping is only for domestic orders
Such Domestic orders would arrive within 5 – 7 days of shipping unless you selected the expedited shipping option
International orders arrive within 14 business days of shipping. They are subject to duties and taxes not included in the total cost at checkout.
The brand is open to facilitate a refund or return if you receive a defective product. However, the following Kevyn Aucoin return policies guide such actions:
The company doesn't accept returns on products bought outside of their online store
Returns are available within 30 days of purchase but only for products in used or gently used condition.
Payment of refunds occurs within 14 days after the receipt of returned goods
Further details concerning Kevyn Aucoin's shipping and return policies are available on the company's website.
Promotions and Discounts
In addition to the sign-up discount on first purchases, our Kevyn Aucoin makeup review also discovered that the company offers free shipping on all local orders over $50. You might also be able to get discounted prices from an online retailer. Right now, though, we can confirm that the brand is offering discounted sales on certain products. The affected products include Molten Lip Color Lipsticks, the Lights Up Sculpt & Brush Duo, a Kevyn Aucoin Pencil Sharpener, Kaleidochrome All Over Highlight Palette, Blitz Kid Eyeshadow Palette, some brushes, etc.
Contact Kevyn Aucoin
The hallmarks of a great brand today are quality products and transparency. Transparency spans many critical issues, and though companies can share information online, some things might get lost in the mass. Thus, clear lines of communication are necessary to sort out any unclear issues. To this effect, Kevyn Aucoin is available through email, online contact forms on their website, and via call. This Kevyn Aucoin makeup review found the following company details to contact them through:
Calls and emails receive attention only during the official operating hours of 9:00 a.m. to 6:00 p.m. (Monday to Friday except on major holidays).
Kevyn Aucoin Makeup Review: Editor's Verdict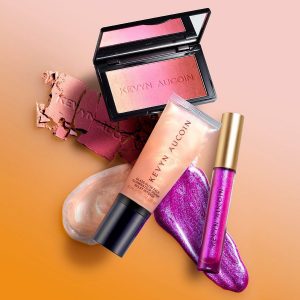 We will not recommend any products because needs differ, but we can conclude that Kevyn Aucoin is worth patronizing. The brand receives largely positive reviews from buying customers. When we did stumble upon negative reviews, they were more often cases of defective products than ones of poor performance.
With our Kevyn Aucoin makeup review further supporting a buying decision, why don't you survey the company's online store and give yourself the beautification you deserve.
Looking for other makeup brands that are hot on the market? Check out our reviews of Makeup Geek, TheBalm, BH Cosmetics, and Kylie Cosmetics.
Kevyn Aucoin FAQs
How can I receive free samples?
Customers of Kevyn Aucoin receive free samples with every purchase. Specific samples are selectable during checkout. Deluxe samples, however, are not always available, but when they are, they only accompany purchases over $50. In both cases, free samples automatically appear in the cart upon addition.
Are the products latex free?
Yes. All Kevyn Aucoin makeup products are latex-free.
Do Kevyn Aucoin products contain paraben? If so, why?
Some Kevyn Aucoin makeup products contain parabens. The parabens in such products help preserve them and extend their shelf lives.
Is there a taste or smell of the lip products?
Kevyn Aucoin lipstick and lip products have fig flavors. The products also contain mango butter and some natural oils. These ingredients provide the hydrating and conditioning effect of the products and account for their taste and smell.
What is the safest way to remove Kevyn Aucoin products?
Makeup removers appropriate for your skin should do the job. However, note that oil-based makeup removers work best for oil-based and waterproof products.