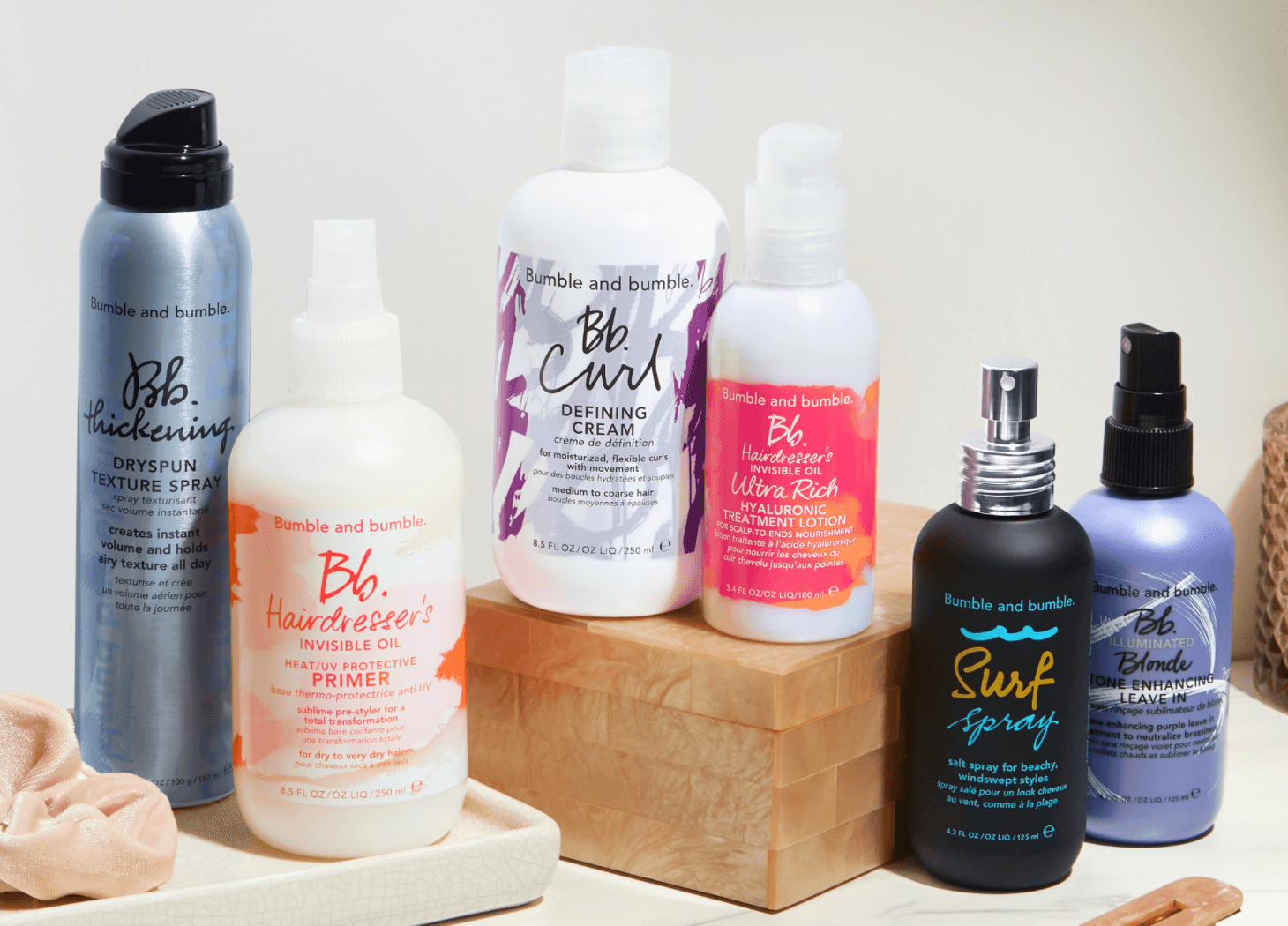 Headquartered in NYC, Bumble and Bumble is a haircare line devoted to helping you achieve healthy hair. From shampoos, conditioners, and treatments to the finishing touches like the invisible oil, Bumble and Bumble is your ticket to healthy hair. Their products are vegan-friendly and packed with vitamins and nutrients to keep your hair shiny and strong. Our team will share in this Bumble And Bumble review their top products, shipping and returns policy, discounts, the Bumble and Bumble reviews from customers, and more, to help you find out what sets this brand apart from the rest.
About Bumble And Bumble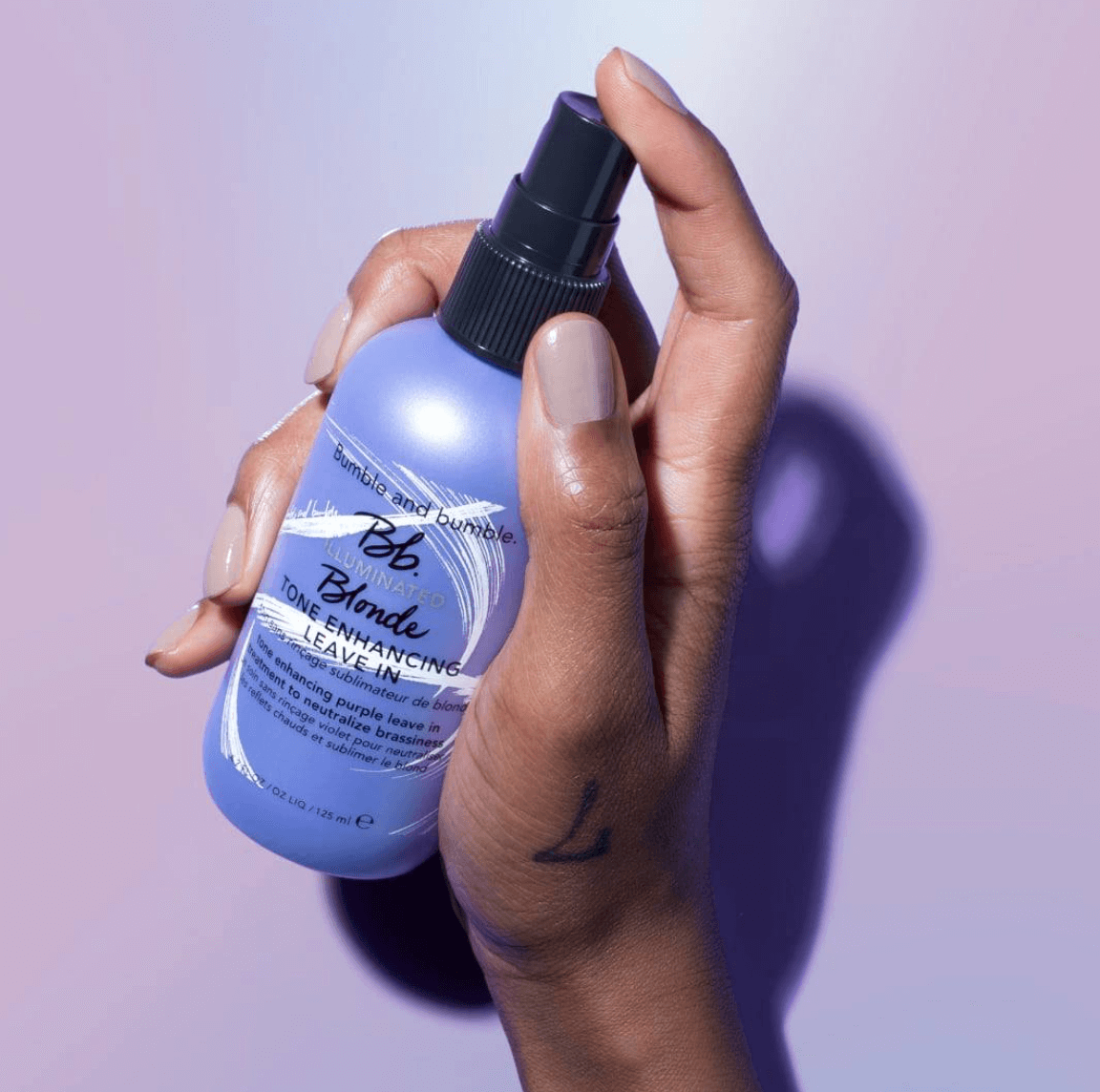 Founded in 1977, Bumble and Bumble is one of the few hair care brands with five decades of recorded history. Its founder Michael Gordon was inspired to start the company by the forward-thinking fashion he had seen as a young apprentice to a hairstylist.
His unique perspective on hairstyling led to a desire to redo the haircare industry.
Until today the brand's headquarters are still in New York City, Where it began as one humble salon. Despite its tremendous success, The brand's mission has remained unchanged throughout the 80s, 90, 00s, and the crazy trends in the decades.
Bb still aims to provide products that allow diverse people to express themselves creatively through healthy and fabulous hair.
Since its inception, Bb has become a trusted and reputable hair care brain in most high-end salons. Furthermore, respectable publications such as Forbes, Glamor, Vogue, Allure, POPSUGAR, Refinery29, Harper's Bazaar, and more have praised the brand for its quality products.
Bumble and Bumble Overview
The brand has also garnered a substantial social media following with 349k Instagram followers, 40k on Twitter, 260k on Facebook, and 14.5k YouTube subscribers.
Bb launched its first product, the Brilliantine, in 1991. This product was a texturizer that provided an innovative way to achieve that tousled yet separated look that became widespread in the 90s. Since then, the brand has continued providing game-changing products for men and women.
Pros
The brand offers an extensive range of products that cater to different hair textures, types, and goals
They formulate their products without harmful substances like formaldehyde, phthalates, mineral oils, or parabens
PETA has certified the brand and cruelty-free
Tons of positive reviews regarding product results
The brand offers free shipping
They allow split payments along with Afterpay options
Cons
The brand does not offer international shipping
Their products can be too pricey
They do not have a standardized return policy
Bumble And Bumble Products Review
Bb has an extensive product line for women that caters to different hair types, textures, and goals. The brand focuses on minimizing frizziness while nourishing the scalp and strands. Here is a quick review of some of their most popular and effective products:
Bumble And Bumble Shampoo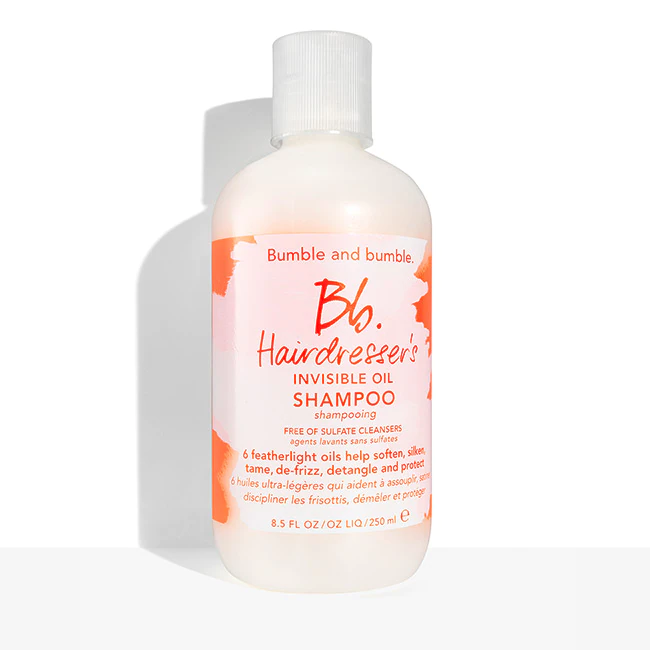 One of the essential products in any hair care routine is a good shampoo. The type of shampoo a person uses affects a lot of factors like the health and texture of their hair. Bumble And Bumble Shampoo collection includes products suitable for different hair types.
The Hairdresser's Invisible Oil Shampoo is a multi-tasking product that instantly transforms brittle, coarse, and dry hair, making it smooth, silky, and soft. This featherweight moisturizing shampoo is cruelty-free, meaning they do not test it on animals.
Bumble And Bumble reviews from customers show that they love this gentle shampoo because it cleanses without stripping the hair of its natural oils.
It also contains four oil blends, grape oil, Sunflower seed oil, coconut oil, and macadamia seed oil. These oils work together to hydrate and condition the hair. The shampoo also has a subtle fragrance that smells great all day long.
Bumble And Bumble Surf Spray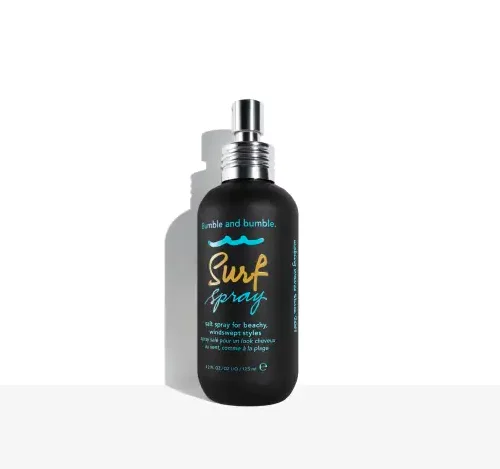 A hair care routine without surf spray is incomplete as the product is essential for anyone looking to achieve volume, textures, and different looks and styles. Bumble And Bumble Surf Spray will keep your hair from going limp and flat.
Their Surf Spray is an original sea salt spray that adds body, texture, and volume for year-round beachy, matte waves. The product caters to moderately coarse and healthy hair types, with fine, to medium densities and straight to wavy textures.
It is sold in a bottle pack of 4.2 fl oz at $29.00 and another 1.7 fl oz at $16.00. This surf spray is the kind of product that takes your hair from a flat look to a glossy and voluminous hairstyle.
Use the product by spraying it evenly onto dry or damp hair. Twist and squeeze the strands to improve texture. Afterward, air-dry to achieve a windswept mantle look. Remember to always air-dry your hair since using a hairdryer will ruin the effects.
The Bumble And Bumble surf spray has a light, beachy scent that smells amazing all day long.
Bumble And Bumble Curl Creme
Designed for any hair care routine, Bumble And Bumble Curl Creme give your curls definition, volume, bounce. And with the right consistency, it will keep your curls looking fresh all day long.
Bumble And Bumble Curl Defining Creme is one of the best curl creams out there. This curl cream is remarkable as it has an impressive hold without stiffness.
It works for all textured hair types as it is lightweight, non-sticky, and does not flake or leave any residue. It is UV protective and shields your movable curls from sun drying. The cream offers perfect shine for any hair color and does not fade.
Bumble And Bumble curl-defining creme has a concentrated blend of coconut, avocado, jojoba oils, and shea, cocoa butter that combine to give its hydrating formula. It nourishes, moisturizes, and conditions your hair while keeping it moldable to achieve the look you desire.
Other benefits include defining and defrizzing while adding a glossy and frizz-free shine. The cream comes in a 2 fl oz bottle that sells for $16.00 and an 8.5 fl oz bottle for $32.00.
Bumble And Bumble Pret A Powder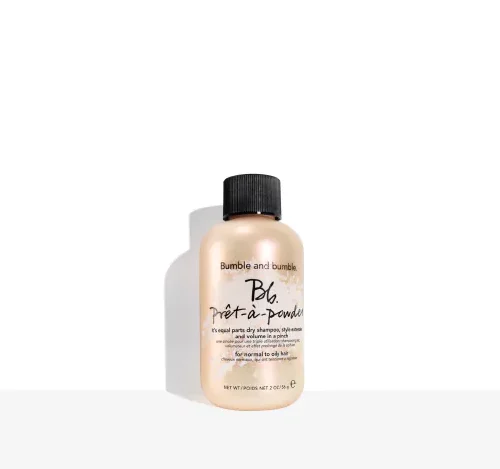 Dry shampoo is a must-have product for anyone looking to refresh their hair between washes. A product like this helps you maintain that hairstyle you spent hours creating. It eliminates the need for water and works by absorbing excess oil and dirt from your hair.
The Bumble and Bumble Pret a Powder is a unique dry shampoo, unlike any other product you have used. The formula absorbs oil and dirt and nourishes the strands, instantly boosting hair volume and texture with its dry cleanse.
This product has a powdery consistency that feels like baby powder to the touch, meaning it can be messy if you are not careful.
This dry shampoo is ideal for any color-treated or healthy hair type, with straight to wavy texture and fine to thick density.
Based on Bumble and Bumble reviews, customers love this product because it is cruelty-free, vegan, and gluten-free. It comes in a 2 oz bottle that sells for $28.00 and a 0.5 oz bottle for $14.00.
To use, squeeze or shake the bottle. Apply the powder to your hair and massage it into the roots. Alternatively, you can add a pinch onto a brush and gently brush your hair. Remember to keep the powder away from your eyes.
Bumble And Bumble Invisible Oil Primer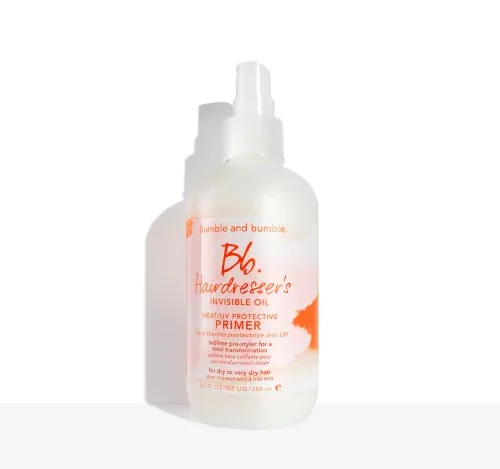 Priming your hair with oil is the best way to prep before styling. This measure will protect and nourish your hair while giving you the best base.
The Bumble And Bumble Invisible Oil Primer products are some of the best primers; it is a lightweight, nourishing primer ideal for all hair types, whether color-treated, dry, or damaged.
This product is a leave-in treatment with six featherlight oils blended to help tame, detangle, soften, defrizz, silken, and protect hair strands against breakage. Additionally, it has UV protection abilities that shield hair from drying upon exposure to the sun.
It works well in medium to thick density hair with straight to curly texture. To use the product, apply it to damp hair on the first day and rake through the hair while styling it.
On the subsequent days, spread the primer to dry hair to restyle and refresh. The primer comes in an 8.5 fl oz bottle that sells for $29.00 and a 2fl oz bottle for $14.00.
To use the product as an efficient leave-in conditioner, spray it onto wet hair and then weave it back into the preferred hairstyle. Alternatively, to detangle, enjoy UV protection benefits, or moisturize, spray it on damp hair.
Bumble And Bumble Dry Shampoo
As mentioned above, dry shampoo is a must-have product for anyone looking to refresh their hair between washes. The Bumble and Bumble Dry Shampoo selection contains more than six different products.
Like Pret-a-powder, all of these dry shampoos absorb excess oil and dirt from your hair. A product like the Blondish Hair Powder works wonders if you want to add a bit of volume and tonal texture into your look with a touchable matte finish.
It eradicates all the excess oil while adding a color care flare to your hair.
Prêt-à-powder Post Workout Dry Shampoo Mist, on the other hand, is a unique dual-phase liquid mist product for gym lovers. It dries quickly to refresh and clean sweaty strands.
It also eliminates odor and absorbs oils. Such products allow workout enthusiasts to sweat fearlessly and keep their hair clean effortlessly.
Bumble And Bumble Reviews from Customers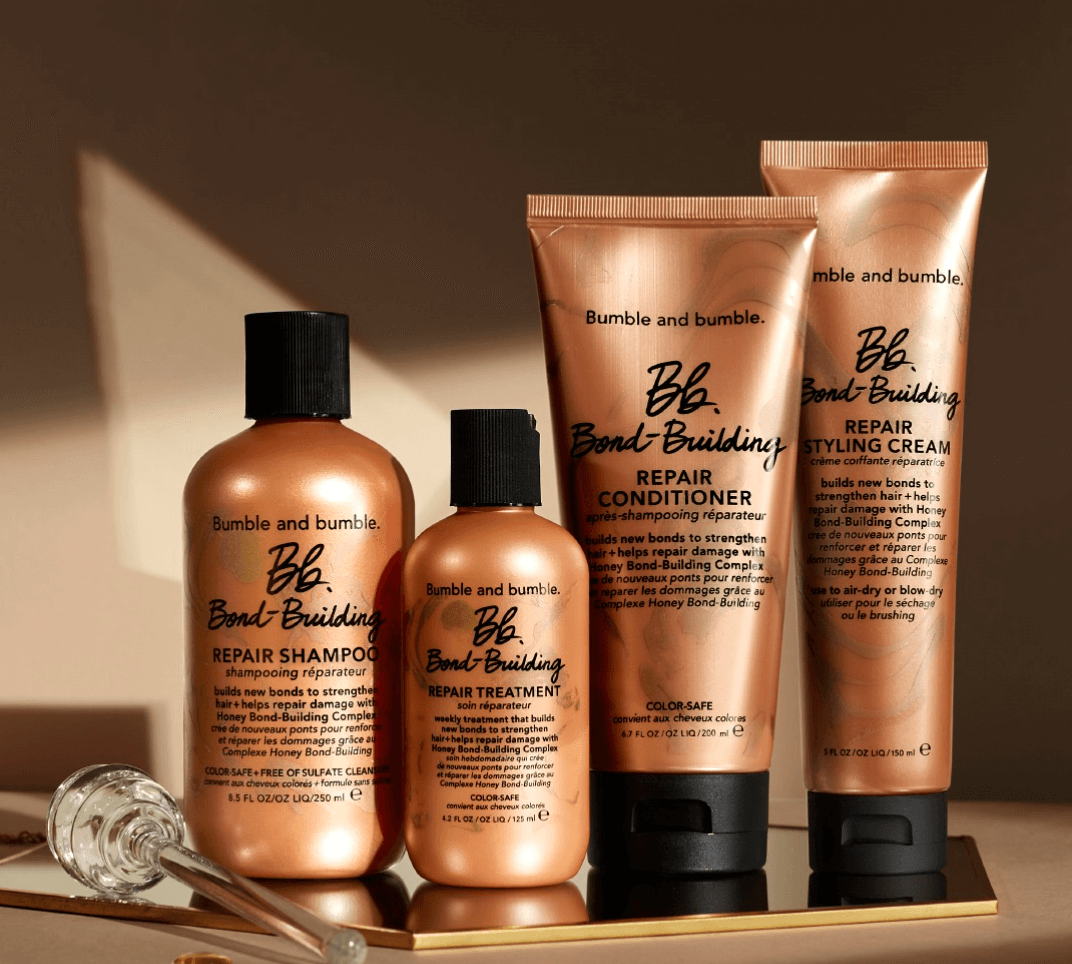 Many customers praise B&B for its variety of vegan and organic products. They claim these natural ingredients make their hair retain its healthy appearance after many months of use. Customers also love that their products cleanse and care for the hair with minimal to no effort.
One of the products with tons of positive reviews from customers is the Bumble And Bumble Styling Creme. Users love it because of its versatility and strength. They said that the more they use this product, the more it holds their dry or wet hair.
One customer was especially thrilled about the surf spray and the dry shampoo. She claims that the products revived her damaged, coarse, and wavy hair. The customer says that the product transformed her from a brunette with flat locks into a woman with soft curls.
Popular Alternatives to Bumble & Bumble
What Other Said
Another ecstatic reviewer is a former swimmer who says she used to have a nasty sweat buildup in her hair every day after practice.
After trying several products, she found that surf spray helped reduce the buildup and smoothed her hair. She was so pleased with the products that she recommended them to some of her friends.
Overall, most Bumble And Bumble reviews from previous customers have been positive. However, a few users complained that some of the products are pricey.
One such reviewer said that, although she liked the products, she felt the prices were too high for some of the products. All In all, most customers find B&B products helpful and would recommend them to others. Read our reviews of another popular brand like Amika.
Sign Up for Bumble And Bumble
Sign up for Bumble and Bumble on their website by providing your email address and password. You can also choose to register for updates about upcoming promotions and new products.
Where to Buy Bumble And Bumble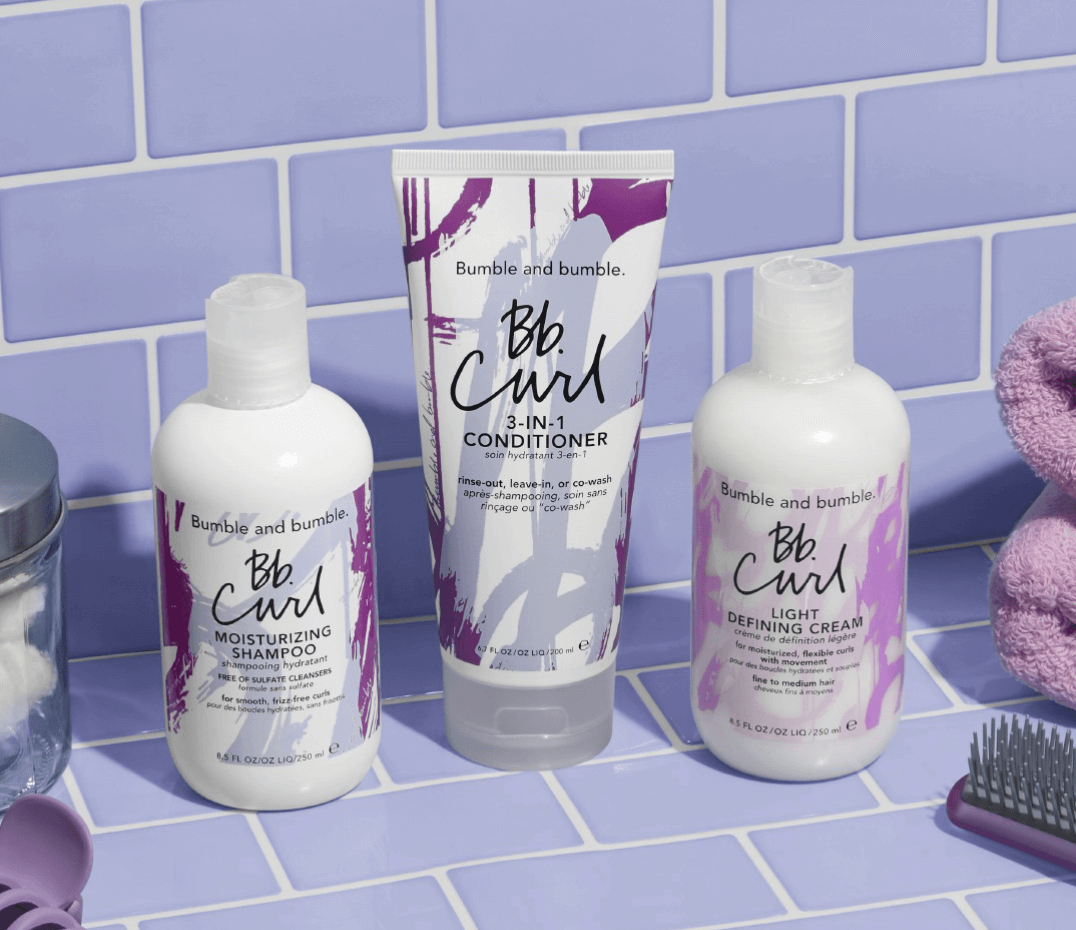 You can purchase B&B products from their website BumbleAndBumble.com, where you can also sign up for updates. The brand also has numerous Bb salons that sell the products.
Their website also provides a salon finder, where you can search and find a salon near you that sells Bumble And Bumble products. Other affiliate stores include Nordstrom, Sephora, Ulta Beauty, and Beauty Brands.
Bumble And Bumble Shipping and Return Policy
Shipping Policy
Bb offers three shipping options. The first is free standard shipping, which takes 2-5 workdays. The brand also provides second-day shipping, which costs $10.00 – $15.00 and takes two business days.
The final option is overnight shipping, which costs $15.00 – $20.00 and takes one workday. All orders ship to P.O. Boxes.
For FPO/APO/DPO and all U.S. territories, shipping takes 14-21 days. Second Day and Overnight services are not available for P.O. Boxes orders or FPO/APO/DPO addresses.
Return Policy
Bb has a 100% return policy if the customer is not satisfied with their product. Only products purchased on their website are eligible for return.
Additionally, return shipping fees are also not refundable. For return information, contact their customer support team. They will gauge the viability of the return and offer you the help you need.
Bumble And Bumble Promotions & Discounts
Bb frequently offers discount codes and coupons on its website. The currently available promotions include 15% off after joining, gift wrappings, Automatic reorder, and 10% off purchases.
They also offer discounts when you refer them to a friend. Visit their Discount page to learn more about the available promotions.
Contact Bumble And Bumble
If you want to reach out to Bumble And Bumble customer service representatives, use the following contact methods:
Use their website: contact form or live chat function
Email them at [email protected]
Call them via their phone number 1 (866) 513-0498
Social media platforms: Facebook, Instagram, or Twitter
Is Bumble And Bumble Good: Editor's Verdict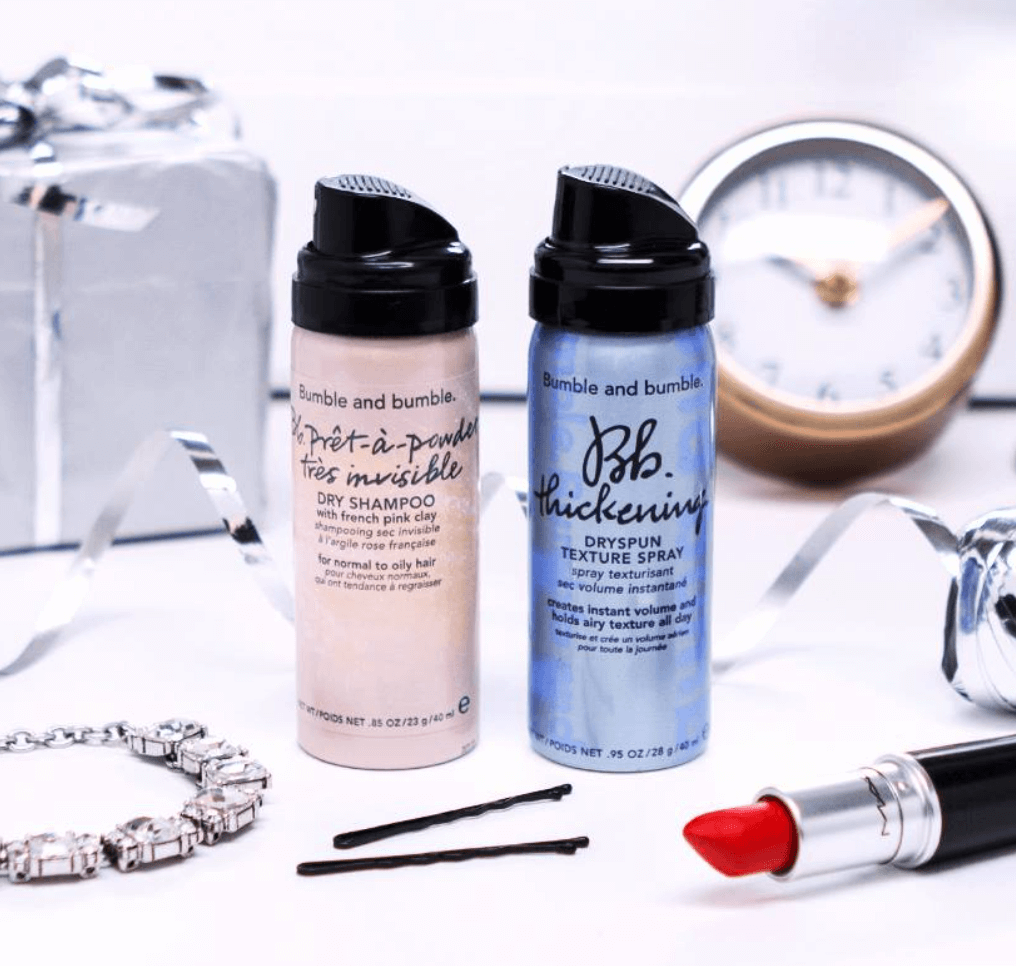 If you are asking yourself: Are Bumble and Bumble good? The answer is yes. The numerous positive Bumble and Bumble reviews from customers show that the brand has a good reputation.
These reviews indicate that most Bb customers find their products very effective. They commend them for being of good quality and easy to use.
Additionally, there are numerous good things to say about their customer service, which is always willing to help with questions or concerns.
Looking at all these aspects, it is clear that Bumble And Bumble is a good brand that provides some of the best hair care products on the market. 
We, therefore, find them better than most other brands and recommend their products to anyone seeking to upgrade their hair care routine.
Looking for more natural cosmetic products to enhance your natural beauty? Consider reading our popular beauty brand reviews of Cantu, DevaCurl, Function of Beauty, and Clairol.
Bumble And Bumble FAQ
Is Bumble And Bumble cruelty-free?
If you are wondering: Are Bumble And Bumble cruelty-free? The answer is yes. The brand is c do not test its products on animals. Their products have also been manufactured using methods that don't involve cruelty to animals.
Is Bumble And Bumble one of the Estée Lauder brands?
Yes. It became part of the lineup in Estée Lauder Companies after joining in 2006; this made it among the 27 brands Estée Lauder Companies, Inc. owns.
I used a Hair Powder, and it was a little messy - did I do something wrong?
You should not apply Hair Powder on freshly-washed hair. You should use the product one or two days after shampoo or with some of the product already in the hair for proper adhesion.
However, like any colored cosmetic product, you should expect some smudging. Avoid such stains by shaking off excess powder from your hair.
Are your aerosol hairsprays safe for the environment?
All aerosols hairsprays from the brand comply with the most rigorous environmental provisions in the world. This aspect means that the sprays are not harmful to the environment in any way.