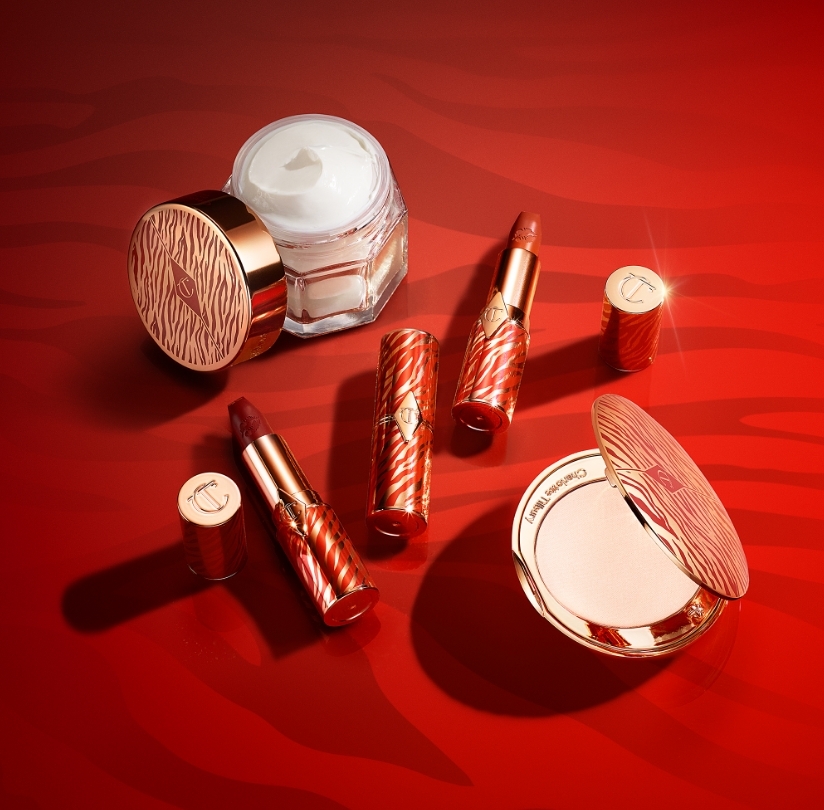 Finding a brand that delivers what you need for your face and skin can be a hard nut to crack. Charlotte Tilbury is one of the topmost fierce makeup brands that offer what you want regardless of who you are. The classy brand specializes in quality makeup and skincare products suitable for everyone. Our Charlotte Tilbury review will look at the ins and outs of this brand, including its top-selling products, customer reviews, and promotions. With this information, you'll be able to decide if this company is right for you.
About Charlotte Tilbury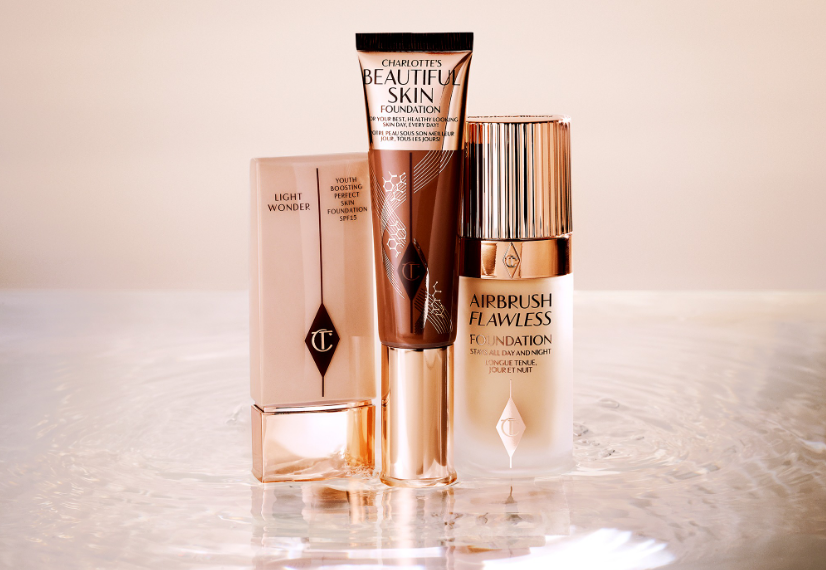 Charlotte Tilbury, the founder of the company, grew up in the United Kingdom surrounded by musicians, artists, actors, and writers. Her father was a painter and her mother a fashionista. Being raised by two innovative people, Charlotte was sure she would become a creative entrepreneur.
She met Mary Greenwell, a makeup artist at the age of 11, and later on, realized that makeup has transformative power when she was 13. The two moments inspired her way towards makeup artistry. Charlotte and industry leaders launched beauty lines and created best-selling products for big brands such as MAC, Burberry, Helena, and more. 
She started trending and was a show makeup director for brands such as McQueen, Miu Miu, Lanvin, Prada, and Chloe. She received 390 awards for her influential work and has also featured in the world's best fashion magazine and worked on beauty campaigns for her exceptional beauty work.
In 2013, the beauty entrepreneur started the brand and called it Charlotte Tilbury, her name. Because of her popularity, the brand has made a big splash in London. The company produces high-quality matte, glowing, and shimmery makeup for women.
Her mission is to offer makeup for everybody regardless of age and skin tone. Charlotte Tilbury's headquarter is in The Strand in London.
Pros
Their products are cruelty-free
Reward programs available
The brand offers high-quality products suitable for every skin tone
They have an expansive range of cosmetics products to choose from, including setting sprays, lipsticks, foundations, and a contour wand
Free shipping and returns available on all orders
They offer free samples for those who would like to try out their products
Cons
Their products are not entirely vegan
Their products are relatively expensive, but they are worth every penny
They don't offer 24/7 customer support
Charlotte Tilbury Products Review
The brand offers a variety of liquids, powders, and makeup formulas. This Charlotte Tilbury review examined their best-selling products by checking their ingredients and effectiveness.
Charlotte Tilbury Flawless Filter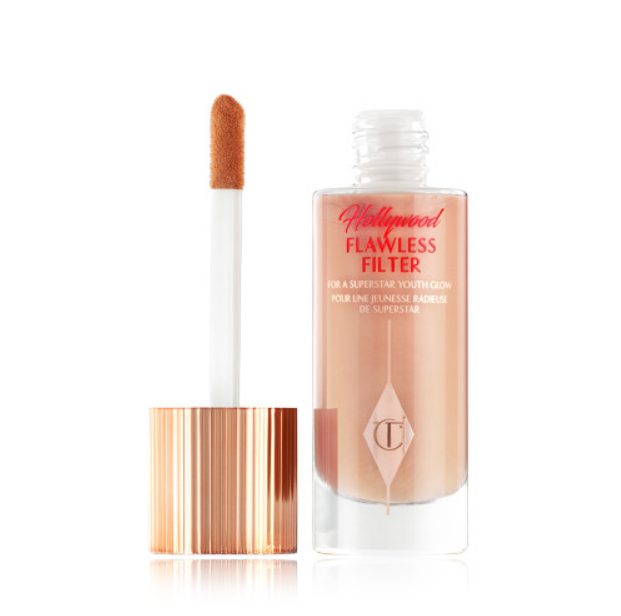 Do you want a magic red carpet glow for your day-to-day life? You will never go wrong with Charlotte Tilbury Hollywood Flawless Filter. It will get you wondering whether it is a primer, foundation, highlighter, or concealer; this product smoothly applies all of the above. You can use it alone, with foundation, underneath foundation, and on top of foundation.
The formula contains Mica, which gives it shimmering properties due to its ability to reflect light. The ingredient helps create smoother and softer skin, and it adds highlighting and contouring effects on your face. The Charlotte Tilbury Flawless Filter is available in 12 different shades, and every skin tone has a shade of its own.
Our Charlotte Tilbury review found that The product is lightweight, versatile, and contains glossy oil that moisturizes the skin and minimizes pores to keep the skin hydrated. That means your skin will get a real-life filter, become more youthful, glow differently and stay moist all day long.
Charlotte Tilbury Blush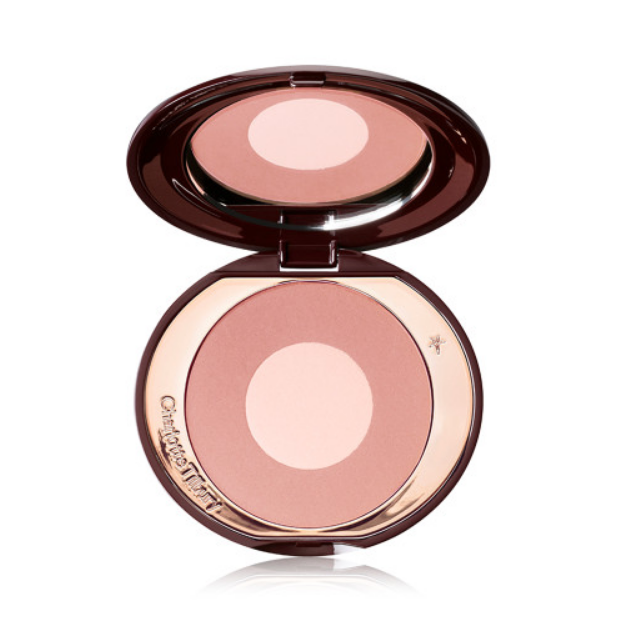 Give your skin a new life by adding a pop of color with Charlotte Tilbury Blush. The blush is highly-pigmented but still blendable, buildable, and smooth. The product is creamy and powdery to ensure it sticks to the cheeks all day.
This product contains Isononyl Isononanoate, an ingredient that acts as the emollient, plasticizer, and texture enhancer. It gives the blush the skin smoothening and softening power and hydrophobic properties.
Charlotte Tilbury Blush also contains Dimethicone, which is the physical barrier that keeps the skin moisturized. The Polymethylsilsesquioxane in the powder gives it a lubricating-silky texture that isn't sticky or greasy.
Polymethylsilsesquioxane blocks water from evaporating from the skin but allows oxygen, nitrogen, and other essential nutrients to penetrate the skin. Because this product features Mica, it offers glow and shimmer for a smoother and softer skin tone.
Charlotte Tilbury Magic Cream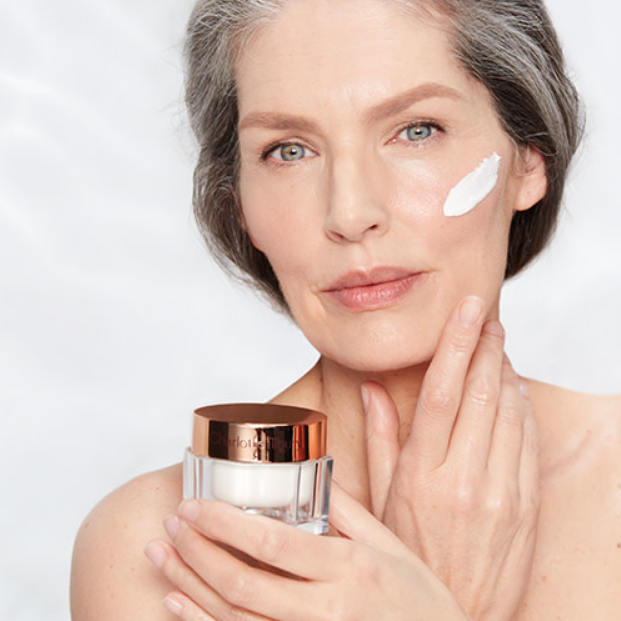 Every woman wants her skin to look youthful, and Charlotte Tilbury Magic Cream is designed for that particular reason. It's a dynamite makeup containing hyaluronic acid, peptide, and vitamins C and E to get rid of wrinkles for a smoother and brighter face. You can also apply it alone on no makeup days or when you want to give your skin a breathing room.
The cream contains C12-15 alkyl benzoate, which is an emollient, dispersing agent, and texture enhancer. The ingredient helps the formula to have moisture-sealing and skin-softening capabilities, keeping the skin moist all day long.
Cetyl alcohol content in the formula thickens and stabilizes it. It also acts as an emollient for soothing and healing parched skin. By thickening the formula, cetyl alcohol provides a protective layer on the skin to prevent water loss.
Charlotte Tilbury Magic Cream contains Aloe Barbadensis (aloe vera) leaf juice; this ingredient has antioxidant, anti-inflammatory, antimicrobial, humectant, anti-itch, and soothing properties suitable for the skin. The above qualities make the formula perfect for all skin types, including sensitive, irritated, or damaged skin.
Charlotte Tilbury Magic Serum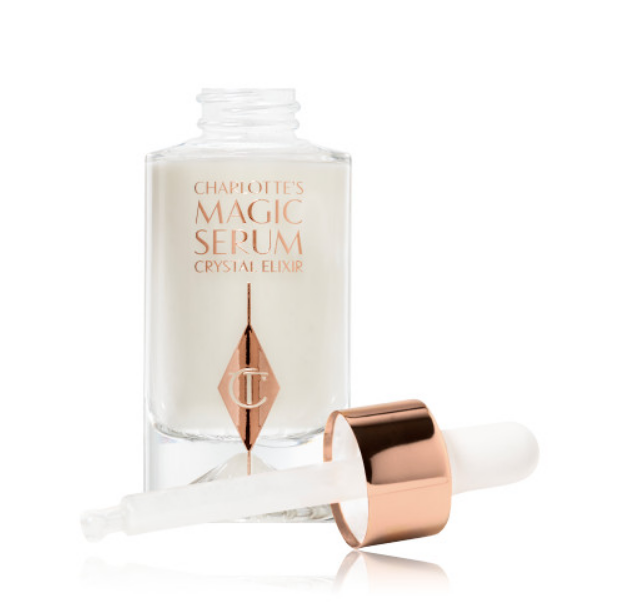 The secret for having a sweet sixteen kind of skin is the Charlotte Tilbury Magic Serum. With the help of experts in science and skincare, Charlotte made this ground-breaking serum to give your skin a magical boost.
The serum features a matrix of ingredients. These include Niacinamide, which boosts keratin (the skin's protein responsible for keeping it firm and healthy). Keratin also minimizes the pores, wrinkles, fine lines, redness, blotchiness and regulates oil. Niacinamide acts as a lipid barrier that prevents water loss, keeping the skin moisturized and rejuvenated.
Camellia Oleifera seed oil is another ingredient in the magic serum, and it is rich in antioxidants that calm irritated and inflamed skin; this ingredient is perfect for acne-prone skin as it doesn't clog the pores leaving behind a greasy residue. It only blocks moisture while keeping your skin hydrated and smooth.
Our Charlotte Tilbury review discovered that this product also features glycerin, which offers moisture-retaining benefits. The ingredient refreshes the surface of your skin, relieves dryness, increases hydration, and makes the skin softer for longer. The above ingredients, blended with other powerful and effective formulas, make the serum the magic skin boost you can ever find.
Charlotte Tilbury Exagger Eyes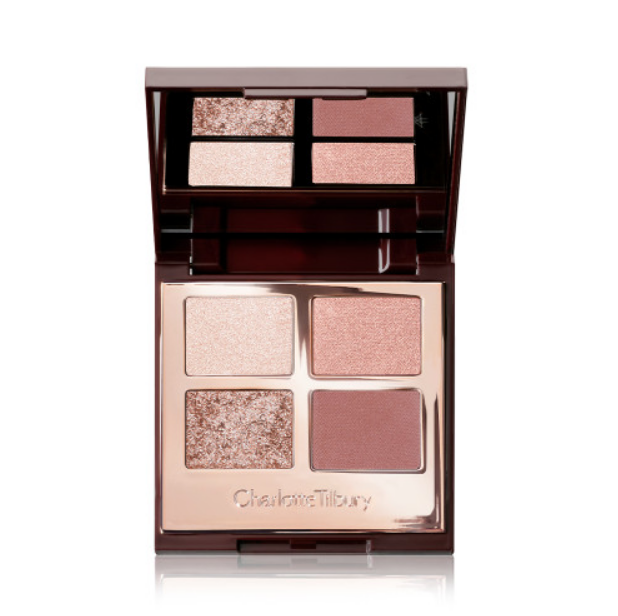 Designed to give you the biggest and most bright-looking eyes magic, Charlotte Tilbury Exagger eyes is an eyeshadow palette quad featuring rose-gold, ivory-cream, red-brown, and transparent shades to create a wider eyes illusion. One of the formula's prime ingredients is talc, a mineral that gives the eye shadows a silky texture for easy application.
Paired with mica, the two ingredients allow this eyeshadow to apply seamlessly. Mica also adds shimmer to the eye shadow to not only give it a beautiful but glowing look.
The Pentaerythrityl Tetraisostearate found in this product thickens the formula due to its high-molecular weight. It is also an emollient ester that leaves the skin feeling "wet" and smooth. Carmine (Ci 75470) gives the product a red/pink shade, which is beautiful. Not to forget Calcium Sodium Borosilicate, which contains tiny glass-like compounds that add shimmer to Charlotte Tilbury Exagger Eyes.
Charlotte Tilbury Eyeliner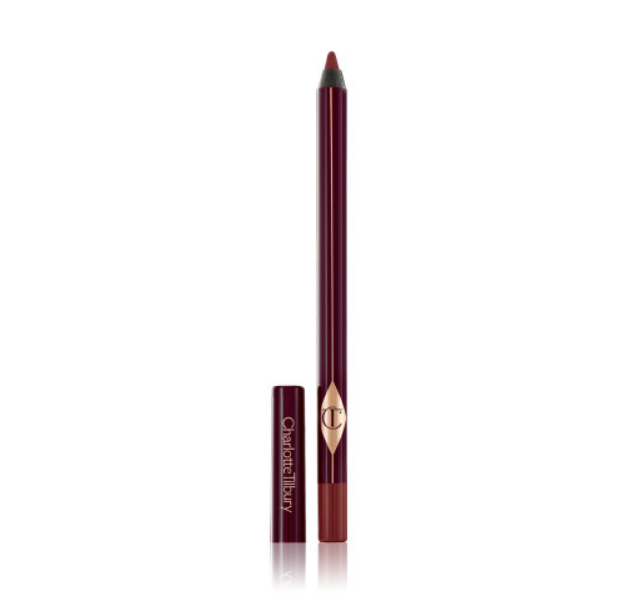 Considered the perfect eyeliner for cat-eye enthusiasts, Charlotte Tilbury Eyeliner offers a smokey berry-brown shade that looks sexy and flirty. It blends easily and is long-lasting to hold on to your eyes throughout the day.
The eyeliner contains a high concentration of powerful ingredients, such as Hydrogenated polyisobutene. This ingredient prevents clumping of the eyeliner, doesn't irritate the eyes, and it's non-comedogenic. It dries out to firm a thin layer on the skin while lubricating the surface to keep it moist.
The product also features Isododecane, an ingredient that breaks down with ease for smooth application. As such, it allows the eyeliner to spread out effortlessly without leaving behind a thick and oily residue. It helps create a matte finish while retaining moisture to keep the area around the eye moisturized.
Mica is another prime ingredient in Charlotte Tilbury Eyeliner, which creates an illusion of a shiny and shimmering effect due to its ability to reflect light.
Charlotte Tilbury Concealer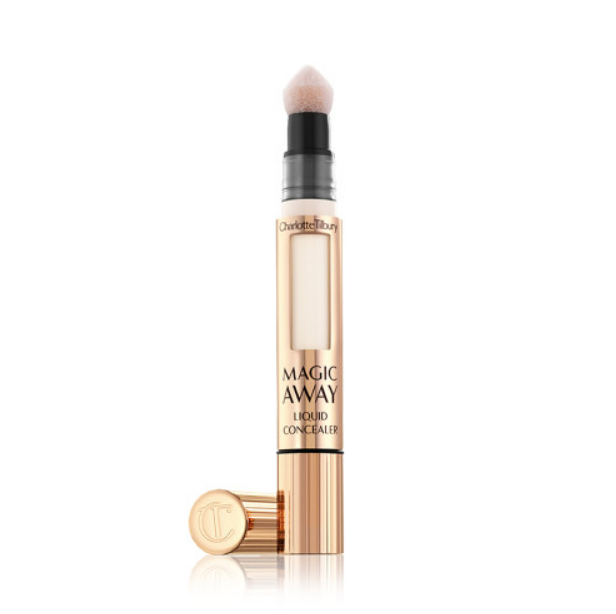 Everyone wants a successful makeup session with a flawless complexion; this is possible if you have Charlotte Tilbury Concealer. The brand offers a collection of concealer and color correctors that neutralizes blemishes, redness, under-eye circles, and uneven skin tones.
Paired with Charlotte's foundation, this concealer provides an additional layer to give a smooth and soft finish. The formula contains Hydrogenated Didecene, a hydrocarbon compound that acts as a skin-softening agent.
Moreover, this product features Trimethylsiloxysilicate, an ingredient that helps keep the pigments in place. It also offers water resistance to the concealer and makes the product long-lasting and ideal for correcting skin imperfections.
The Dimethicone found in this product helps it to improve the skin's hydration and moisturizing capabilities. The ingredient gives a silky-smooth texture and fills wrinkles and fine lines, making the makeup appear even on the face.
Charlotte Tilbury Reviews from Customers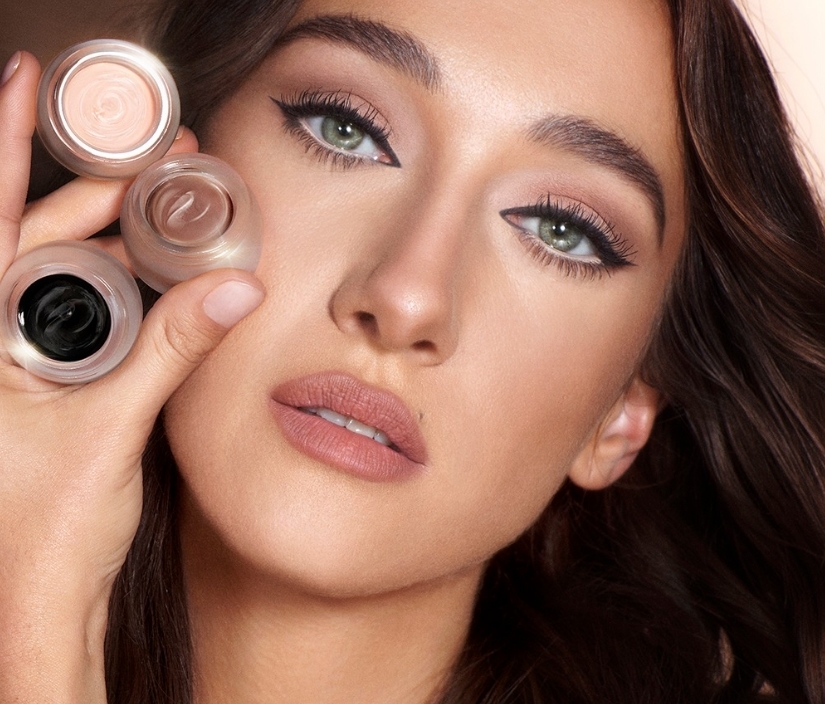 We checked customers' feedback about the brand and its products that they left on the brand's site and found that most reviews were positive. A high percentage of the customers talked about the products living to the hype. They reveal their underlying love for the extensive collection of lipsticks, eyeliners, foundation, and concealers. They also praised the effectiveness of their products.
The brand has a 4.4/5 star rating on Trustpilot, where customers are happy about the quality of the products. Many customers say that the products met their expectations, while others believe they have already seen positive results.
Reviews from the brand's Facebook page are shining. Most customers praise the brand's originality and say they provide a thrilling shopping experience. While a vast majority of reviewers love the company and its makeup, a couple of customers left negative reviews saying that their products are not entirely vegan.
Sign Up for Charlotte Tilbury
You have to sign up for an account to manage your orders, update your account preferences, or access the brand's loyalty program. You will be required to provide your details, a valid email address, and create a password to use while logging into your account. The sign-up process is that simple, and within minutes, you will be able to access their products and the available deals and promotions.
Where to Buy Charlotte Tilbury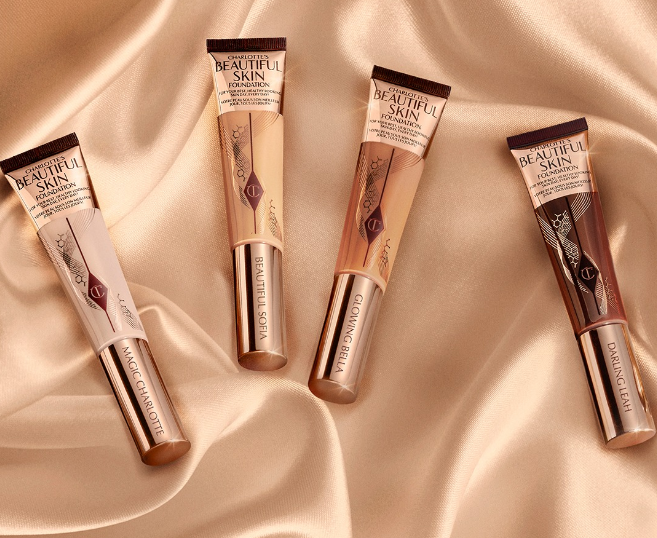 You can purchase Charlotte's products through the official website CharlotteTilbury.com. To access the products through the company's website, you need to register an account. You can also get their cosmetics products from authorized online retailers such as Amazon, Sephora, Walmart, and Nordstrom.
Charlotte Tilbury Shipping and Return Policy
Shipping
The brand offers two methods of shipping: Standard ground and express shipping. Let's look at what each method offers:
Standard shipping:  Customers enjoy free shipping on all orders, and it takes 2-4 days for orders to reach their destination. Orders ship from Monday to Thursday except on holidays.
Express shipping:  You need to pay $20 delivery cost on orders below $250; orders worth $250 and above ship free of charge.
Return Policy
The company accepts returns for unused or gently used items free of charge. They offer a full refund as long as you return the item within 30 days after the purchase date. Refunds take about ten days to reflect on your end.
Popular Alternatives to Charlotte Tilbury
Charlotte Tilbury Promotions & Discounts
Register for an account on Charlotte's website to join the pro program and enjoy 30% off makeup and skincare. You can also enjoy a 10% off discount when you sign up for the brand's newsletter and $15% if you refer a friend and they make an order worth $75 and above.
Contact Charlotte Tilbury
If you have any inquiries about the brand or its products, you can reach out to their support team using various contact methods. They have a live chat feature that you use to connect instantly and chat directly with a customer care representative and get a quick response.
The brand also has a phone number that you can use to talk to one of the customer service agents +44 (0) 1202 629527. You can call from Monday to Friday between 8 a.m. and 9 p.m. BST (GMT+1). Alternatively, you can drop them a message on their website by filling out the contact form provided on their contact page.
Charlotte Tilbury Review: Editor's Verdict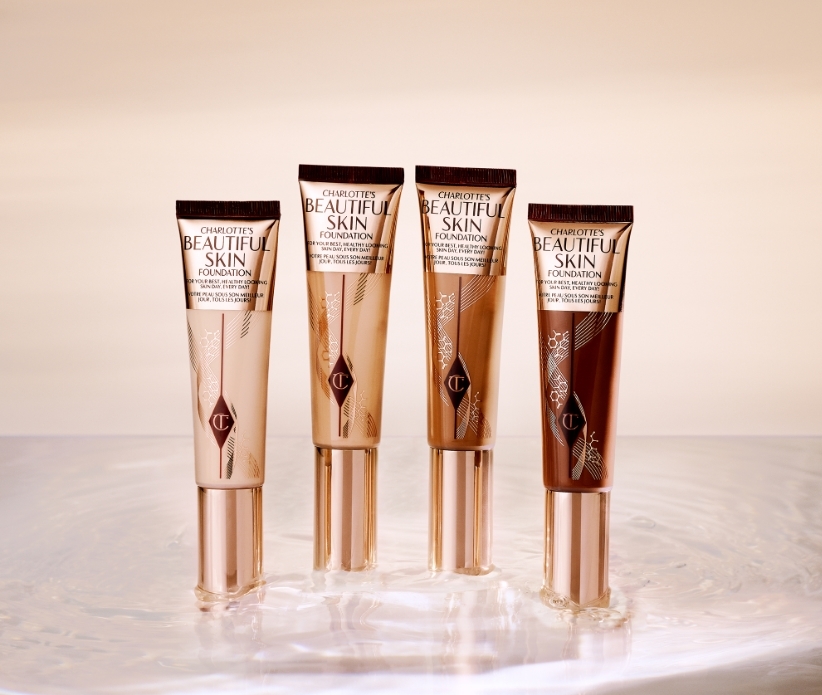 This Charlotte Tilbury review concluded by saying this cosmetics company is worth checking out, as it offers high-quality makeup. Their products are original, effective, outstanding, and offer value for money on every purchase you make. The brand collectively proves to deliver iconic makeup that women worldwide enjoy wearing.
The company has taken the industry by storm by offering classy and stylish products suitable for every skin tone out there. Online reviewers are impressed by the convenience that comes with using Charlotte Tilbury cruelty-free products.
The products are easy to apply and come with clear instructions to reduce the hassle. The originality that Charlotte products carry translates to their long-lasting nature and efficacy. Based on the many positive reviews left by customers, we can tell that the brand is a high-end go-to makeup place for all skin types.
If you are looking to improve your beauty game, Charlotte is undoubtedly the ideal brand for you. Their products are easy to find; as long as you purchase them directly from the company or the partnered retailers, you are good to go.
Looking for more ways to build your makeup routine? Check out these cosmetic reviews of Love Goodly, Kylie Cosmetics, Buxom Cosmetics, and Wildling Beauty.
Charlotte Tilbury FAQ
Is Charlotte Tilbury cruelty-free?
If you are asking yourself: Is Charlotte Tilbury cruelty free? The answer is yes. All products that this brand offers are cruelty-free and approved by the animal protection and advocacy group Cruelty-Free International.
Since its inception in 2013, the brand has maintained its cruelty-free commitment, values, and promises as it climbs up the success ladder. That means they don't test their final products on animals, and neither do they sell products where animal testing is mandatory.
Are Charlotte Tilbury products vegan?
The majority of Charlotte Tilbury products are vegan. That means they do not contain animal ingredients.
Are Charlotte Tilbury products paraben-free?
Charlotte Tilbury has loads of products that are free from paraben. You can check their website for the complete list of their paraben-free products.
Are Charlotte Tilbury products gluten-free?
Various products contain no gluten. But, some have come into contact with gluten-derived ingredients during the manufacturing processes.
Does Charlotte Tilbury expire?
Charlotte Tilbury's products have a 12-24 months shelf life. Therefore, it is a good practice to replace makeup that is a year old.