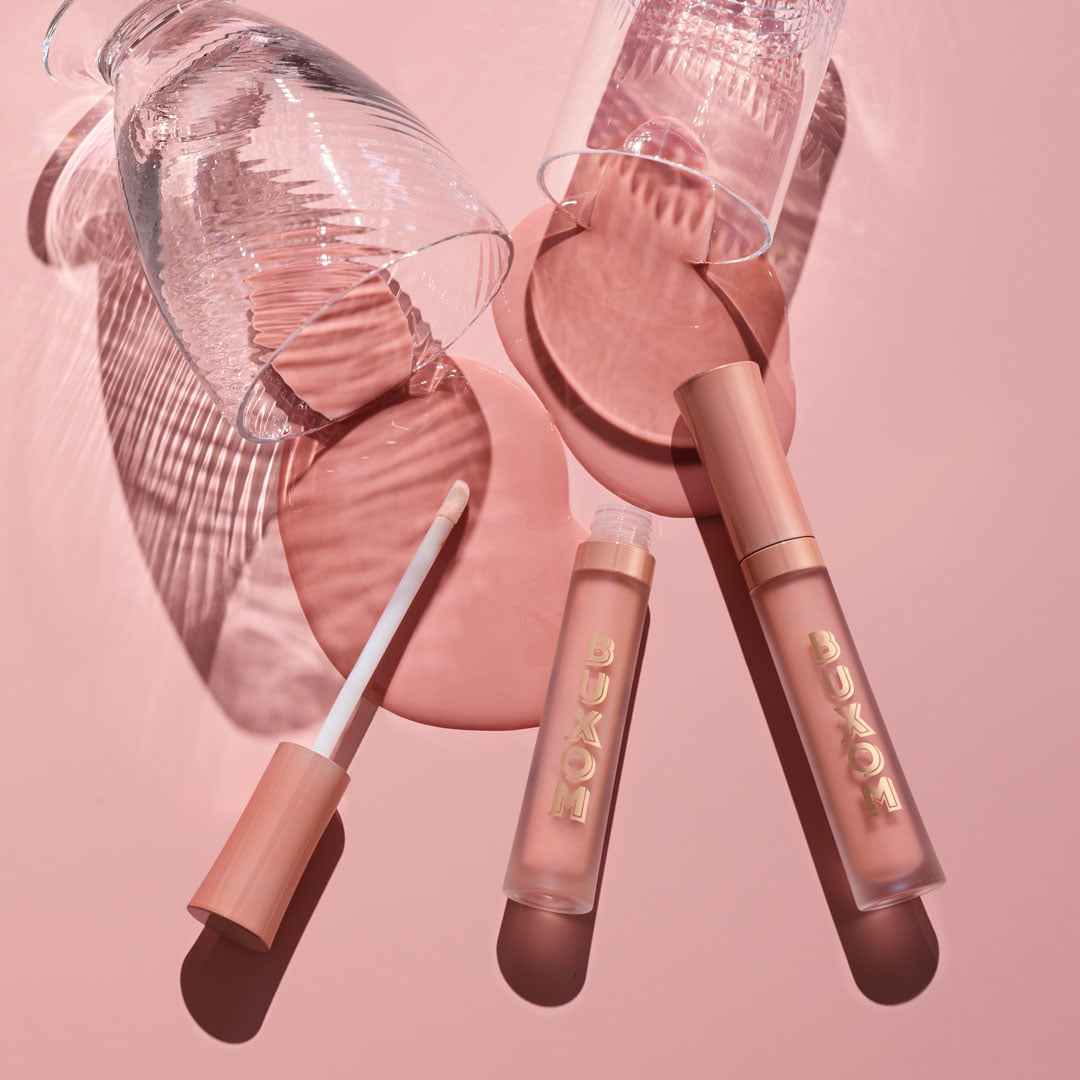 The beauty industry is flooded with varieties of beauty brands promising to deliver beauty products that would make women more beautiful. However, only a handful of these brands can fulfill their promises. Most of these companies fail to realize that the application of makeup was more about looks than expressing one's creativity. Buxom Cosmetics sells high-quality, cruelty-free makeup. The brand offers an expansive range of cosmetics, including blushes, lipsticks, and highlighters. We'll examine Buxom Cosmetics reviews from their customers, their top-selling products, and more to show how the brand has redefined the beauty industry.
About Buxom Cosmetics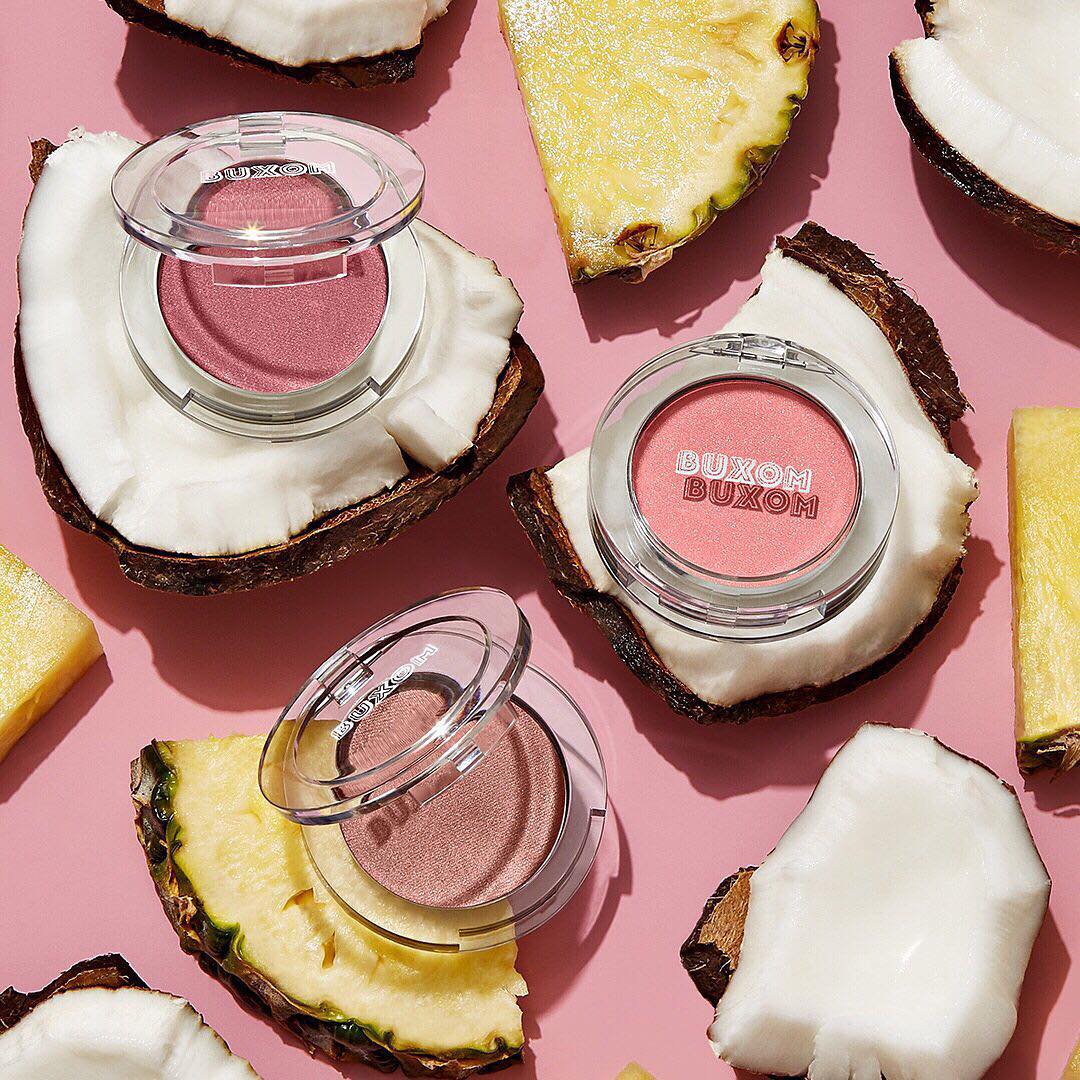 Located and headquartered in New York, United States, Buxom Cosmetics was founded in 2007, and its current president is Jill Scalamandre. The company is currently a subsidiary of Orveon who acquired it from Shiseido Americas Corporation. Its product collection is available across the United States, United Kingdom, Canada, and Nordic countries.
Buxom has grown over the years to become one of the most reliable and most sought-after beauty brands within the United States. The brand specializes in selling quality cruelty-free cosmetics that meet clients' diverse needs.
Buxom believes in helping their customers step out boldly feeling big and sexy by giving them the right products they need to make things happen. The company thrives on the idea that sensuality is a strength that can help women to achieve greater ideals.
The company enjoys massive 728K Instagram followers, 151k Facebook followers, 17.2k TikTok followers, and 5k Youtube followers with membership increasing by the day. Popular celebrities and influencers, such as Bella Thorne, Ash K. Holm, and Shay Mitchell have not shied off from expressing their unending love for Buxom's products.
Prominent magazines and publications have also featured the brand, including InStyle, Byrdie, and Cosmopolitan. The popularity of Buxom's products continues to expand as more women show their interest in their makeup.
Pros
The brand stocks a vast collection of makeups
The products are cruelty-free, with wide options of vegan products
The company accepts returns within 30 days
Most lip products include the brand's signature plumbing ingredients for large lips
The company offers to pay by installments option through the over $35 after pay program
Their products are available in multiple outlets and retailers
Cons
Some products are not vegan
The company only ships their cosmetic products within the United States only
No live chat feature
Does not offer 24/7 customer support
Buxom Products Review
Buxom burst into the market to offer women avenues to do things differently in the makeup world. Each product that they sell is tailored to enhance the modern woman's confidence and reassure her that her beauty is beyond something that she fathoms. From highlighters to blushes to lipsticks, Buxom has all your needs covered. Here are some of their best-selling cosmetics products.
Buxom Mascara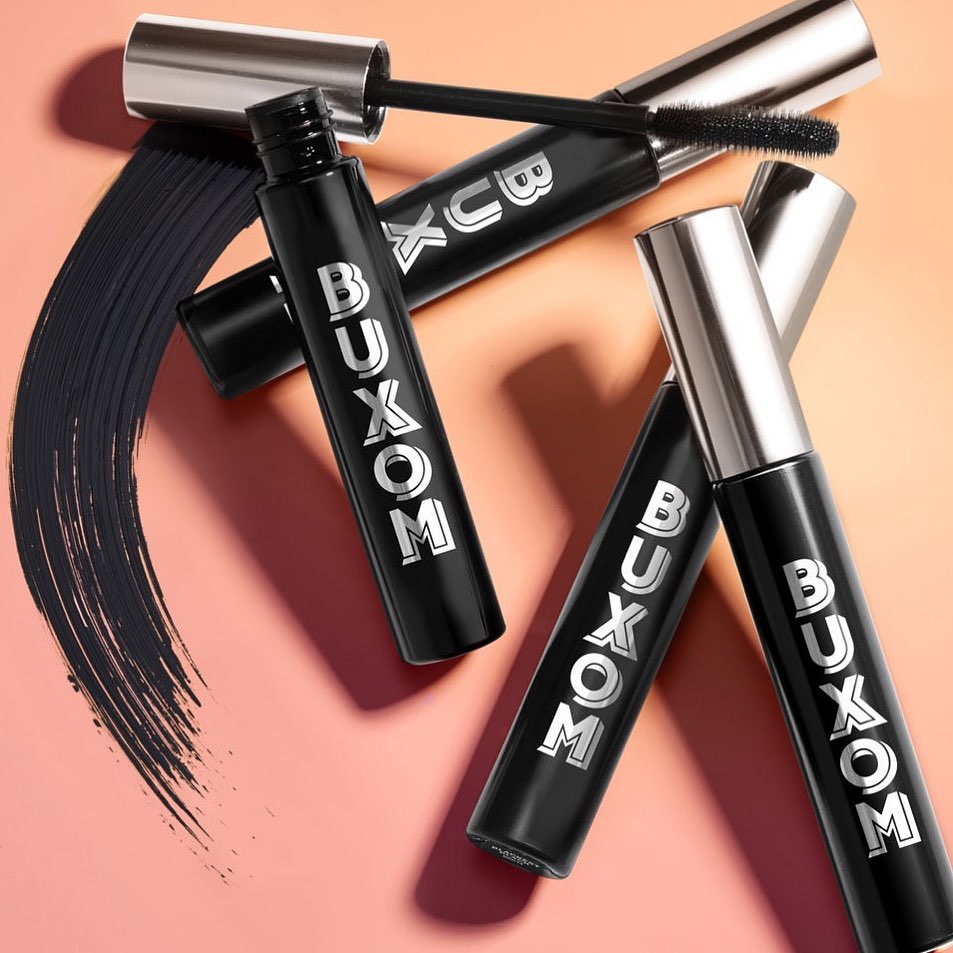 Nothing can amp up your looks when you have only a couple of minutes to prepare and leave the house like your eyelashes. Besides, eyelashes can also burden your full-glam makeup with tons of dimensions. If you often experience this scenario and want to be on top of your game, Buxom Mascara is ideal for you.
This ultra-black lash formularizing mascara not only defines and lengthens your lashes but also lifts them by providing an ample volumizing impact. Your lashes also receive an enviable attractive curly look that will turn heads.
Buxom assures you instant results free from any clumps. Based on Buxom Cosmetics reviews, customers love this product because applying just one coat gives them three times the volume they get from similar products from other brands on the market.
Applying the Buxom Mascara is as easy as sipping a cup of juice. The long-hour shaped glass featured dense bristles that increase the grip on your lashes for hassle-free application. Your favorite lash Volumizing Mascara is infused with friendly products, including antioxidants and vitamins to soften and nourish your lashes.
Buxom Lipstick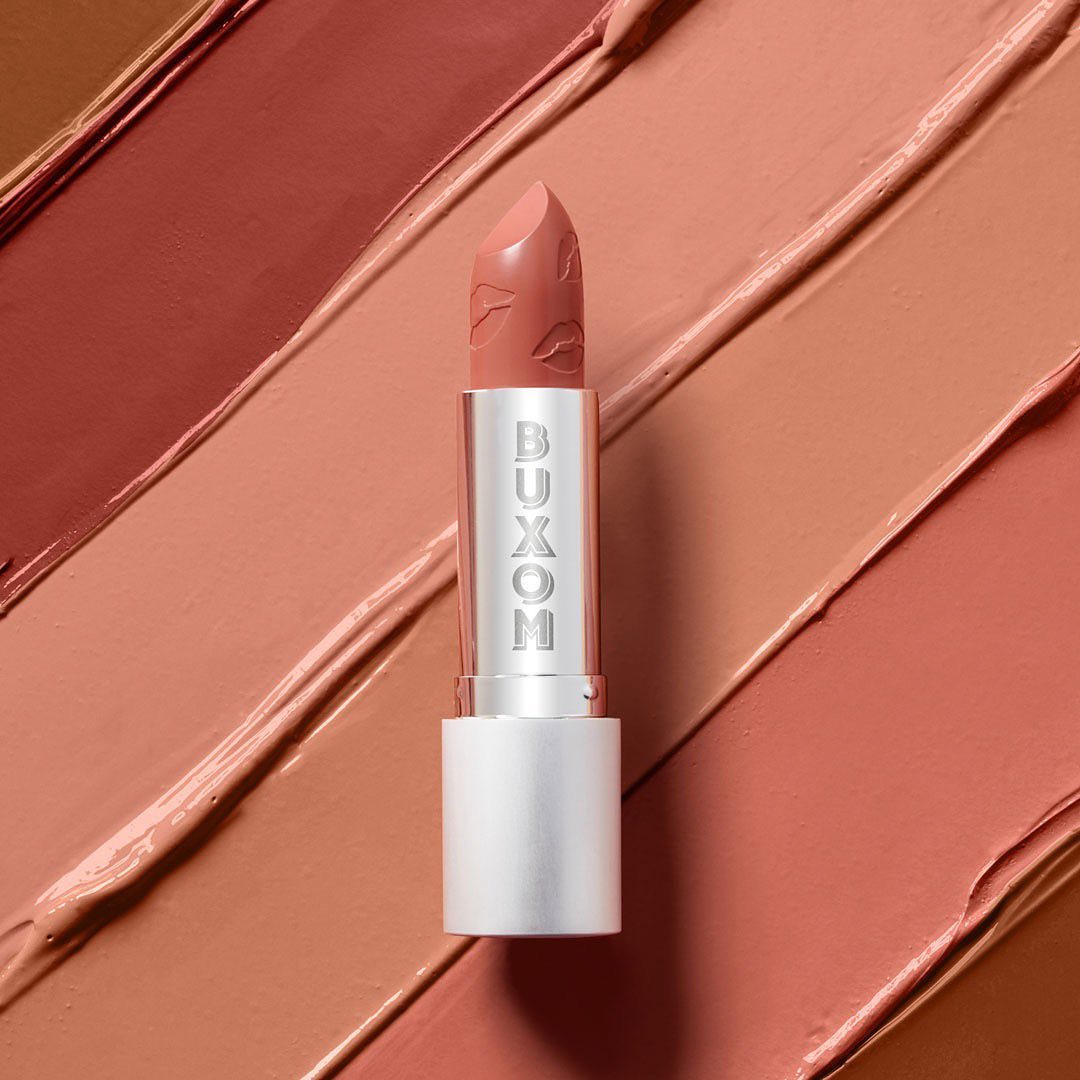 If you're searching for a full-force plumping lipstick that does it all for you, the Buxom Lipstick might be your favorite item on the list; this creamy, full-coverage, and smooth lipstick completes an ideal career woman's makeup needs. It doesn't matter if you will spend your long day interviewing a prospective candidate for that crucial position in your company or you are out on a weekend to attend a friend's wedding.
This lipstick features a classic satin finish and a long-lasting color that will saturate, smoothen, and enrich your lip, giving them an enviable plump look. You may want to try this lipstick if you love fashion and want to walk tall decorated in rare beauty regalia.
It comes with a teardrop-shaped tip that hugs your lips' curve, making application a breeze; this pigmented lipstick ensures that you get desirable, full-coverage, and plumped lips from a single stroke.
Do you fancy colors, or you're among the fashion-sensitive women who want to match their colors with lipsticks? Buxom has gone a mile further to ensure that you have every reason to smile. You don't have to worry about the lips that you will apply to match the occasion color, thanks to the sixteen different colors that you can fill in your cosmetics.
Whether you need a deep plum, a vibrant red, or a powerhouse, everything has been streamlined to help you unleash your potential and confidence.
Buxom Eyeshadow Palette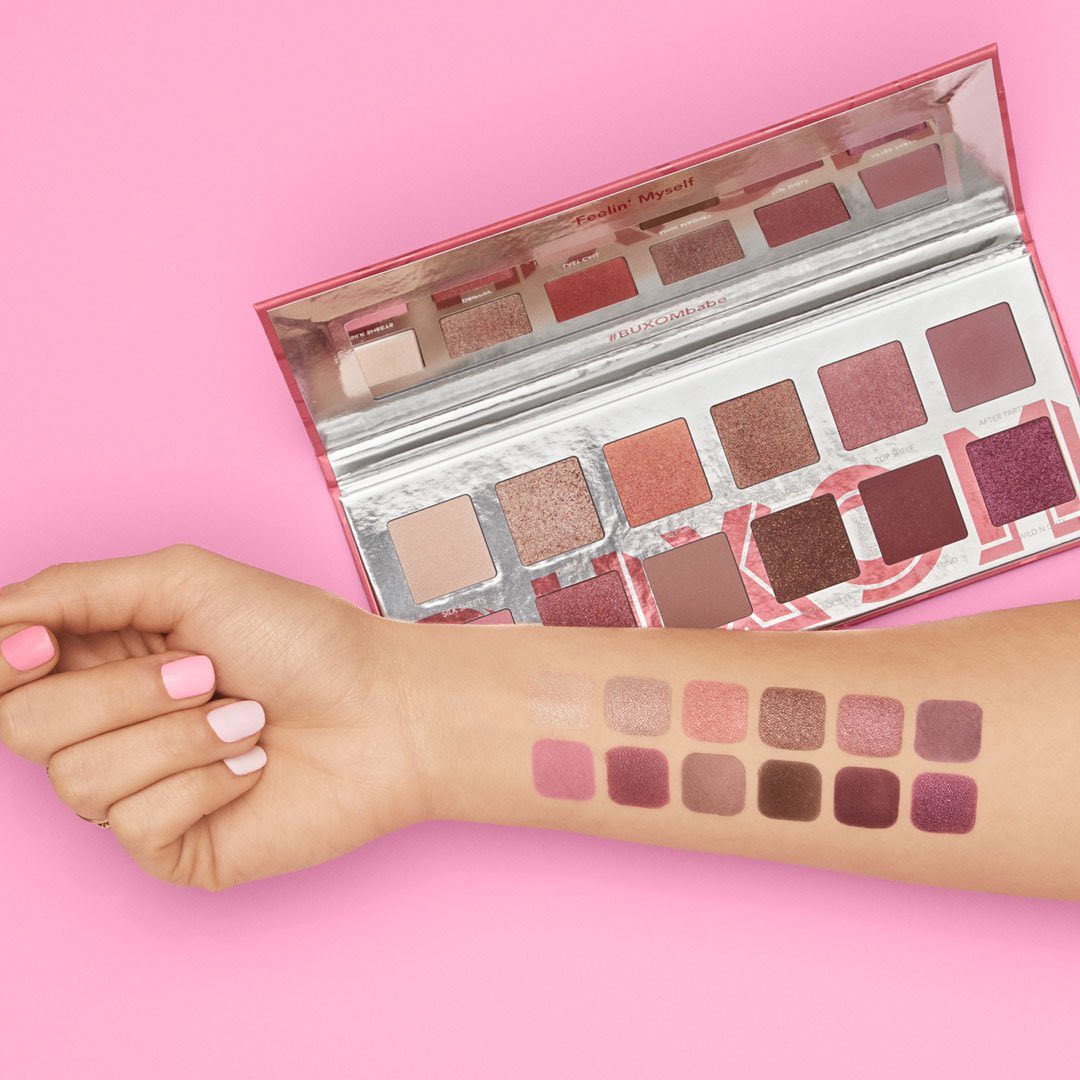 Nearly every woman loves a pre-curated eyeshadow palette, but something more personalized makes life a little bit exciting. Buxom Eyeshadow Palette spoils you with over 40 eyeshadows, giving you an avenue for a perfect custom set. The available options include several shades and quality finishes inspired by the brand's top-of-the-class collections and number one babe, DOLLY.
Buxom Boss Babe Dolly Eyeshadow Palette contains an assortment of eyeshadow shades, with each shade having 0.3 oz. One remarkable thing about this product is the moderate size of each palate to ensure that you never run short of cosmetics soon.
We love neutrals, for one thing, they open doors to limitless beauty options, and that is the experience you get with Buxom's eyeshadow palette. You have access to new rosy-neutrals eyeshadows coming in different options, including satin, velvety matte, and metallic finishes.
A single palette comes with six different colors, and it is sizable enough to keep you going.
Buxom Plumpline Lip Liner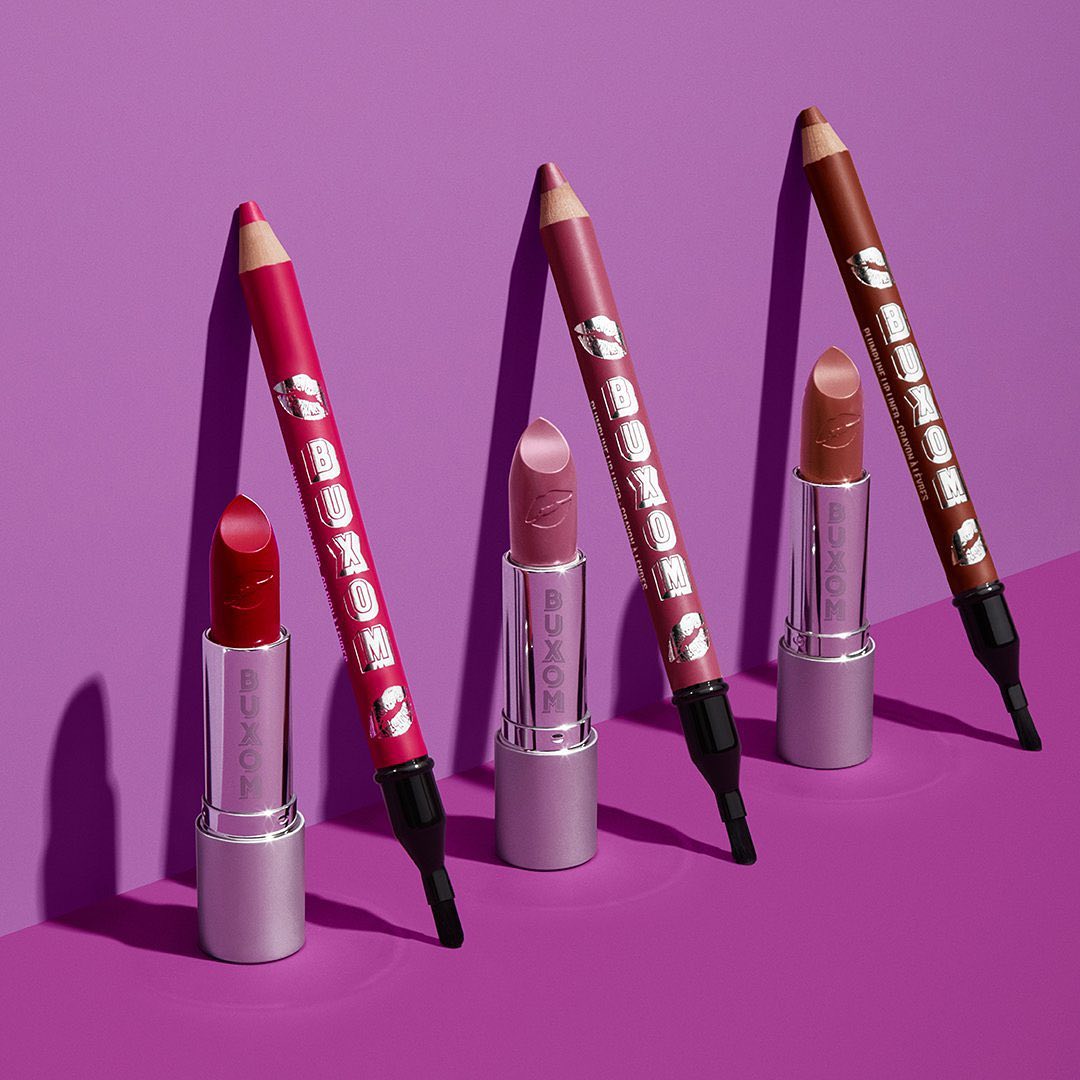 Featuring a built-in brush designed to define, contour, and fill your lips, Buxom Plumpline Lip Liner is among the first products the company marketed after its launch. Women who have used this product have expressed their love for the all-in-one plumping Buxom lip liner that comes in multiple shades. This slay-worthy pack is what you need to give your lips a complete make-over and reignite your beauty.
From the creamy texture, matte finish, to the intense pigmentation, you have every reason to fall in love with this lip liner as soon as you come across it. It comes with a lip brush suitable for smoothing and perfecting.
Customers love the formula plumps enriched with anti-aging compounds than elements that increase tingle and swelling. You will get a soothing feeling that you are doing justice to your lips, thanks to the super-comfortable and non-drying texture.
This lip liner is larger and thicker than a typical lip pencil in addition to being creamy and bendable. The double-threat PlumpLine Lip Liner redefines your lips to the fullest, leaving you looking sexier than ever.
You can also go for the Power Line Plumping Lip Liner. This sharp and chisel-tip liner redefines and shapes your lips using the creamy matte color and in-built perfectly blending brush, leaving you looking like a modern woman as ever.
Buxom White Russian Lip Gloss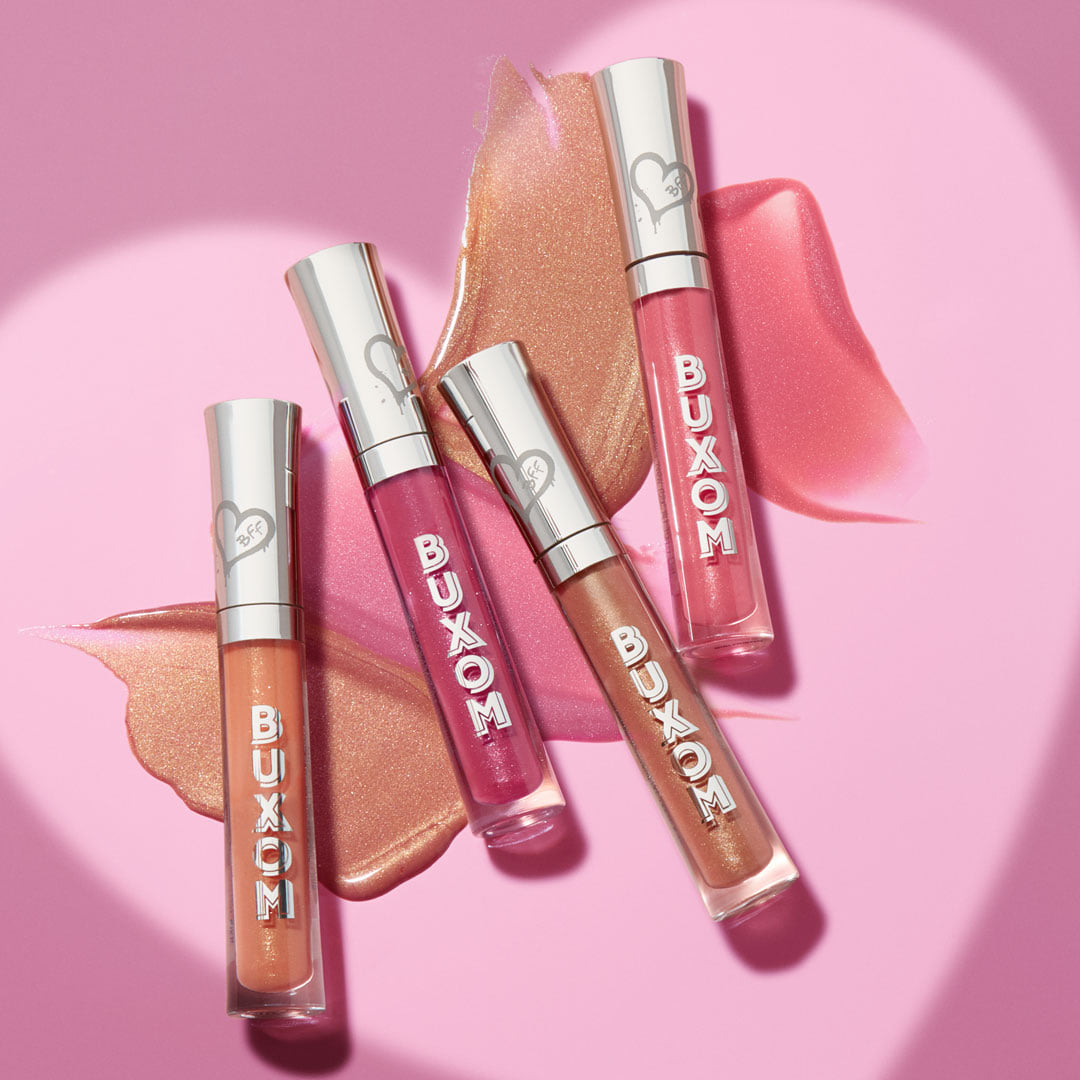 You probably love shimmery gloss but not all week long. Sometimes it is worth having something that can still give you a color pop despite being toned down. If you nod to this statement, the Buxom White Russian Lip Gloss is a luxurious lip gloss that offers you what you are exactly expecting.
This gloss doesn't shimmer, but it offers a smooth and luscious look that leaves your lips feeling as comfortable as ever. Buxom Cosmetics reviews show that customers prefer this lip gloss because it features a peptide enriched formula with a hyaluronic acid booster that plumps their lips effectively, leaving them feeling cool and tingly. The gloss also leaves your thirsty lips feeling hydrated, thanks to the Vitamin A and E-rich formula.
Buxom's Full-on Plumping Lip Cream Gloss collection has several lustrous and creamy glosses to cater to your beauty needs. Your love for colors has also been taken care of as the lip gloss incorporates your favorite color drinks, including Mudslide, Hot Toddy, and Bellini. It is available in a range of shades to meet your taste.
You can wear The Buxom White Russian Lip Gloss alone or create a more dramatic look by blending it with a lipstick layer or Buxom lip balm. Pairing it with Buxom's PowerLine Lip Liner will give you a plumped lip.
Buxom Cosmetics Reviews from Customers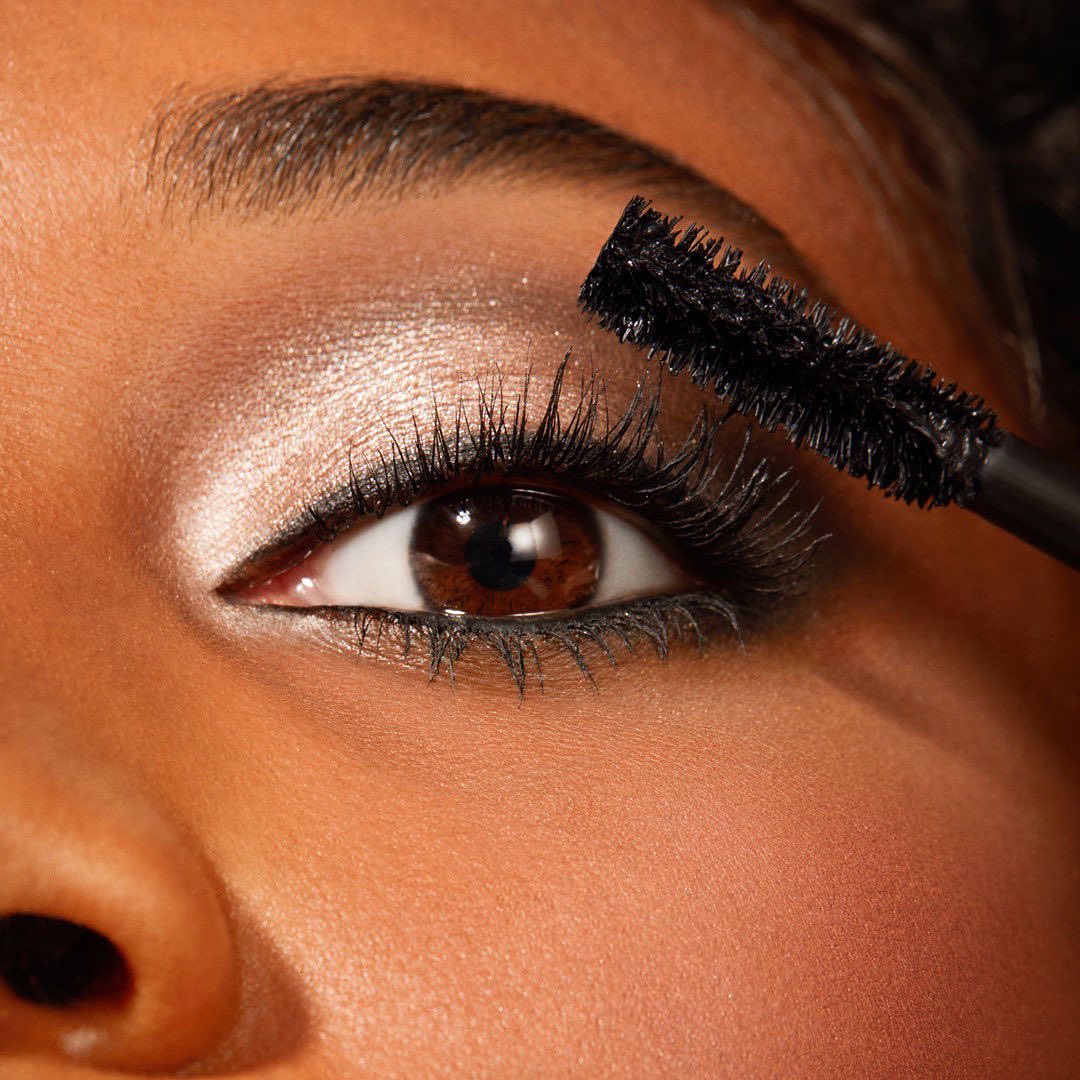 We checked Buxom Cosmetics reviews from customers to establish their responses about the brand. Our team stumbled upon numerous positive customer reviews on the internet.
Reviews on the brand's official website show that customers, including celebrities and social influencers, expressed their satisfaction and love for Boxum's products. The brand received a 4.5/5 stars overall rating on its products and services.
One of the best-selling products was Full-On Plumping Lip Polish Gloss, with an average rating of 4.7/5 stars from 877+ reviews. Customizable Eyeshadow Palette received an overwhelming 4.8/5 stars.
Other rated products on Boxum's website included Holographic Full-On Plumping Lip Gloss (4.2/5 from 115 reviews), Full Force Plumping Lipstick (4.5/5 from 526 reviews) and, Lash Volumizing Mascara (4.4/5 stars from 534 reviews.
Customers also applauded Boxum's products for their great feel, high quality, and pigmentation. More buyers registered their satisfaction over the company's lip products for their multiple functions that make them unique. One customer observed that lipstick was an all-in-one package because of its hydrating, plumping, and perfect shade properties.
Buxom's products have also been rated over 55k times on Influenster. Most of the company's best-selling products received an average of 4.5/5 stars on the website. However, more clients praised the Lash Volumizing Mascara for its volumizing ability and increasing length of lashes.
Popular Alternatives to Buxom Cosmetics
What Other Said
One customer on Influenster stated that she loved the applicator and smudge-free formula. She continued saying that the applicator was one of the best cosmetic items she had ever used because of its ability to separate and feather the eyelashes.
The company also had 4.4/5 stars from 160 reviews on Brands Reviews website. Most customers here praised the Holographic Full-On Plumping Lip Gloss. Another customer left feedback stating that she loved the brand's multiple shades and the gloss's feeling on her lips.
Buxom's products received 2.7/5 stars from 4 reviews on Sitejabber. These negative reviews focused on Buxom's customer service. One customer lamented how she placed and confirmed an order before it was arbitrarily canceled. She tried reaching the customer care number, but there was no response despite the phone ringing.
Other reviews on this site also complained about the company's slow and robotic-like customer care services. However, the negative reviews are few as most clients applaud the company's services on these sites. We hope that Buxom will enhance consistency in providing quality products and top-notch services for a more rewarding customer experience.
Buxom's overall rating across the sites indicates a massive positive customer experience. Most clients say they love their purchases and the company's top-notch customer service.
Sign Up for Buxom Cosmetics
You can sign up for Buxom Cosmetics by creating an account for faster checkout, special promos, and your online order history. Navigate the signup page and follow the simple process by entering your first and last name, email, password, date of birth and sign up after reading and agreeing to the terms and conditions.
Where to Buy Buxom Cosmetics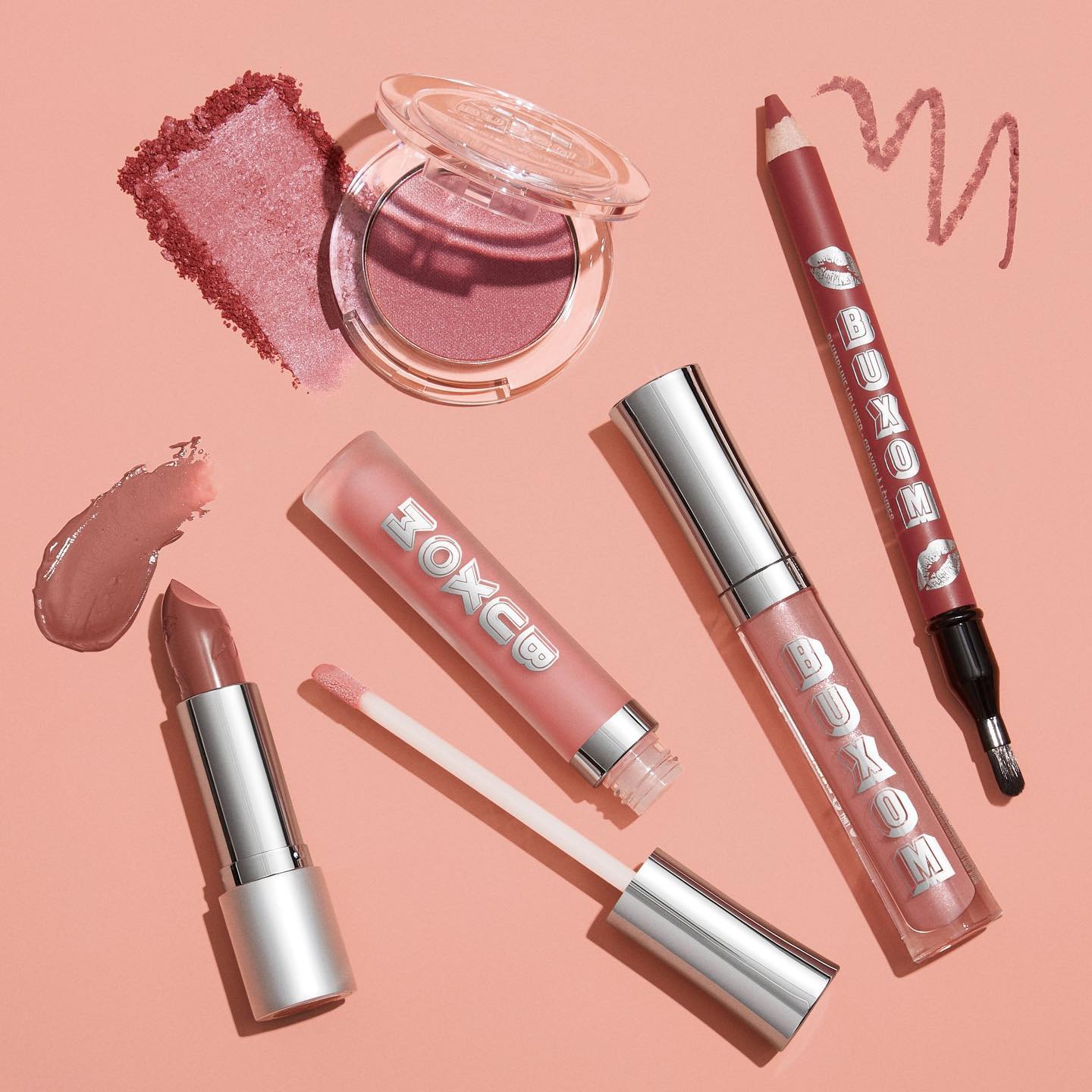 You can get Buxom's products on their website BuxomCosmetics.com. You can also visit the Store Locator page on the website to find nearby stores that sell their products.
Buxom Shipping and Return Policy
Buxom processes all orders within 24 to 48 hours from Monday to Friday but overnight and 2-day. Orders received before 1 p.m. are processed the same day. All order processing excludes weekends and holidays. Packages shipped to US P.O. boxes, diplomatic addresses, military, and US Territories take an average of 21 days. Standard packaging shipped to Alaska takes ten days.
The company accepts returns within 30 days of receipt, and the returned items should be in the original set kit. Refunds are given for the returned original set kit, and the payment includes the whole amount, excluding shipping fees. It takes up to 10 days to process refunds.
Buxom Promotions & Discounts
Buxom has different ongoing discounts and promos. You'll enjoy 15% off your next purchase by signing up for the company's email newsletter. You can also text "HEY" to 22869 to enjoy a 15-percent discount on your next purchase after signing up for text updates. Buxom's Last Call section allows you to enjoy up to 50% discounts.
Contact Buxom Cosmetics
Email Buxom Cosmetics at [email protected] for inquiries. You can also reach out to their customer support team through their phone at 1-844-383-3463. All calls should be made between 9 a.m. -11 p.m. from Monday to Saturday.
Buxom Cosmetics Reviews: Editors Verdict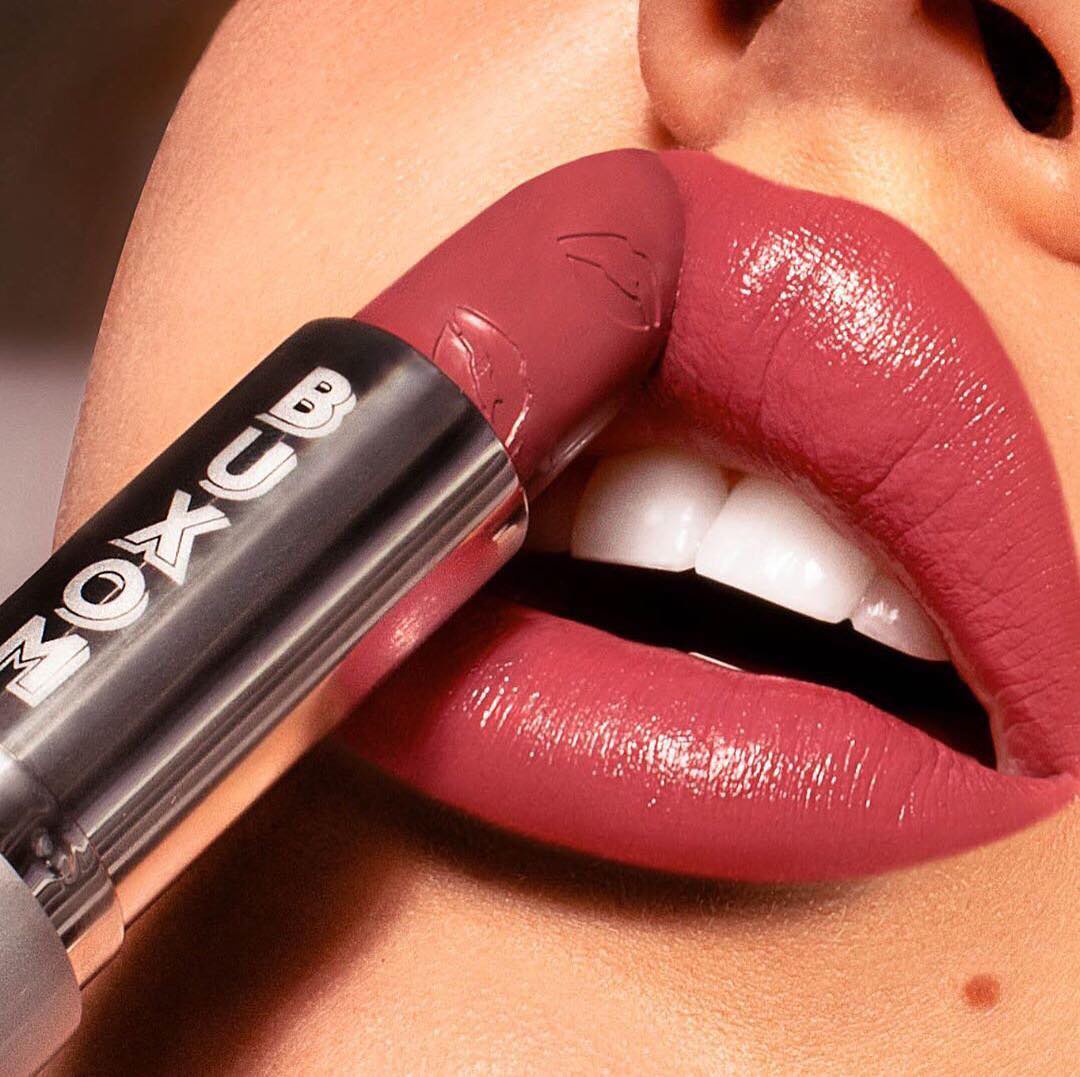 Our Buxom Cosmetics Reviews recommend Buxom's beauty products to women looking for something spicy for their beauty routine. The brand gives women a reason to step out feeling more confident with its skincare products. Whether you need a Buxom Lip Stain or lipstick, everything has been tailored to your needs.
The products leave you feeling bossier and sexier. Users also love their products, which is evident from the massive positive reviews overriding the few reported negative customer experiences. For these reasons, their products are worth checking out.
Looking for other cosmetic brands to consider when shopping for new makeup? Check out these reviews of BH Cosmetics, Bite Beauty, Rare Beauty, and Apivita.
Buxom Cosmetics FAQ
Who owns Buxom Cosmetics?
Wondering who owns Buxom Cosmetics? The owner of this company is Orveon, who acquired it from Shiseido Americas Corporation in 2021.
How do I obtain product samples?
The company treats samples as complementary to qualifying orders, and they are available in limited quantities. Also, the company doesn't send samples separately, and no alternative is provided if a sample runs out of stock. You can reach out to their support team if you are unsure of the product.
Does Buxom test on animals?
Buxom doesn't test its products on animals. The company also doesn't partner with any manufacturers that conduct animal testing.
Are Buxom products made with Parabens?
No, all products from Buxom are formulated free of Parabens. Parabens are chemical preservatives known to disrupt hormonal functions, which increases the risk for reproductive toxicity and breast cancer. Buxom products are health-sensitive.
Do Buxom products contain Carmine?
Yes, some of the colored beauty products contain carmine. However, the ingredient will always appear in the product's ingredient list. Consult the product ingredient list before purchasing if you are allergic to carmine.