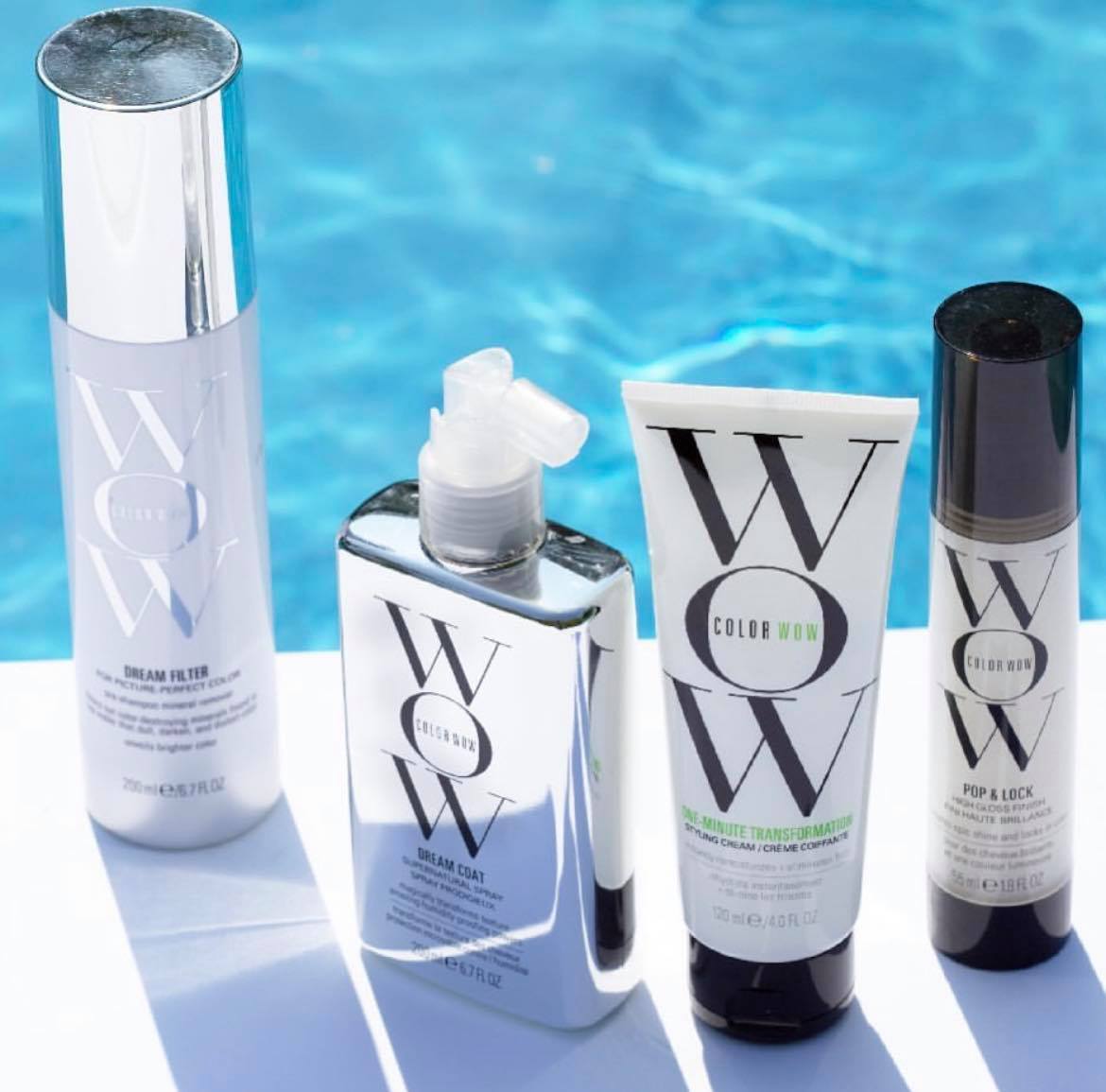 Choosing the right product for your hair care routine can be very hard, especially since there are such options to choose from. However, Color Wow's reputation speaks for itself; the brand has our full attention with multiple positive reviews and awards. Color Wow is a popular beauty brand that offers effective solutions for your hair care.
While most Color Wow reviews you'll find on the internet only brush the surface, this review goes in-depth to explore the brand's activities. Our objective review examines this brand's products with our unbiased opinion on whether or not it'll give your money's worth. Keep reading to learn more about Color Wow and its services.
About Color Wow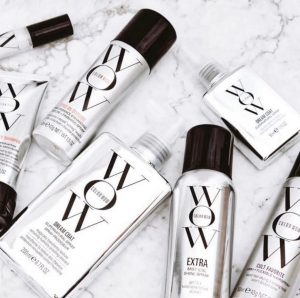 Color Wow is a people-oriented haircare brand that formulates hair products that attend to different hair issues that women and men struggle with. The company is run by three hair gurus, Gail Federici, founder and CEO, Dr. Joe Cincotta, in-house chemist. And Chris Appleton, who is a celebrity stylist and the brand's creative director. These experts combined form the brains behind Color Wow hair solutions.
The brand markets safe, high-performance, and innovative hair products to ensure healthy and undamaged hair. The team understands customer needs and provides immediate solutions to common hair care problems with detailed market research. It offers an extensive product list formulated to protect hair, reduce frizz, and prevent thinning.
Another reason Color Wow earns its respect in the market is that it is managed by a team of award-winning experts. The company also has various award recognitions. For instance, it is the 4x winner of the Allure Best of Beauty Award. It was also mentioned as "the best treatment for colored hair" by Oprah Magazine. Bazaar Hair describes Color Wow as "the definitive range for colored hair."
Following these stellar reviews and praises, the brand has a whopping 334k followers on Instagram and 87k followers on Facebook. With its headquarters based in London, Color Wow manufactures products free of silicones and sulfates. Or other ingredients that may cause color darkening and block follicles, impeding hair growth. The brand products are specifically designed for treating colored hair.
Pros
Recipient of over 70 beauty awards
Clean ingredient formula excluding 60+ ingredients that damage and darken hair color.
Made without harsh ingredients, including sulfates or phthalates
Gluten-free, dye-free, wax-free and ammonia-free
Animal-friendly and suitable for keratin-treated hair
Free shipping for orders above $50
20% discount when you sign up for the mailing list
Cons
Limited customer reviews outside the website
No international shipping outside the US
Some individual complaints of hair damage
Color Wow Product Reviews
Color Wow creates a niche within the beauty space by making products that cater specifically to colored hair. The formulas are tailored to address the three most common negative effects of hair coloring, fragile, limp and dry hair. It is also amazing for wavy hair! They develop clean hair care products, excluding over 60 hair care products that darken and distort your hair color.
Overall, their products have won over 70 awards showing how distinguished it is. In this section of our Color Wow review, we'll examine some of the brand's bestseller products to show you what the hype is really about. Find out more details below!
Color Wow One  Minute Transformation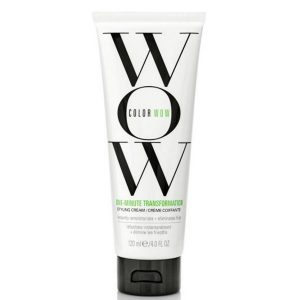 The brand offers the powerful anti-frizz treatment called the Color Wow One Minute Transformation. This product is highly effective for dry, wild, and untamable hair. It helps smooth out frizz, creases, and dents often caused by clips and hairbands. Many spend hours taming bed hair and adding some shine to their head. However, Color Wow offers a complete transformation within a minute.
The main ingredients in the One Minute Transformation are avocado oil and omega 3, which absorb into your hair, restoring the hair's natural moisture content. The product is also free of citrus, essential oils/extracts, sulfates, color-distorting preservatives, and dyes.
In addition, you only need a small amount of the Color Wow one-minute transformation to get instant suppleness, improve elasticity, and give your hair a smoother, glossy cuticle surface. The avocado and omega 3 also offer reconditioning benefits for hydrated hair. To use the One Minute Transformation, apply small amounts of the product to the concerned areas and brush to smooth away the frizz.
You can also use a blow dryer to get a more polished look. While Color Wow bans the typical allergens and harsh chemicals that can damage your hair, you can check the full ingredient list to avoid complications. If you struggle with frizz and greasy hair, you can get the One Minute transformation for $24 to remove all your styling problems.
Color Wow Style On Steriods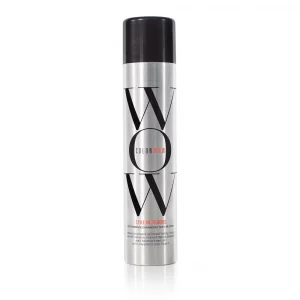 This product was designed for anyone trying to build texture and volume to their thin, fine hair. Style on Steroids from Color Wow offers instant volume and produces a thicker, fuller result. It helps to provide beach waves and works perfectly on pixie cut or layered hair. Using hot tools, you won't have to glue your hair strands together. Unlike other products, it doesn't cause annoying stickiness.
The heat protectant texture spray contains translucent moisturizing elastomers preventing white chalky residues. It also prevents your hair from drying out, and it doesn't glue hair strands together while using heat tools. Essential oil extracts are not used in the formula and it's also free of 60+ ingredients unsuitable for colored hair, including sulfates, silicone, or parabens.
Once you've used the heat protection spray, you can style your hair how you like with or without heat and achieve a perfect wavy volume. It is suitable for all hair types, including curly and textured hair. This cruelty-free, gluten-free, vegan hairspray costs £26 on the Color Wow website.
Color Wow Dream Filter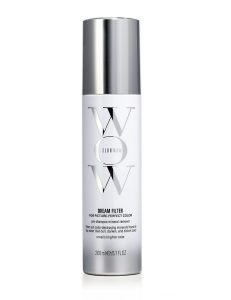 The Color Wow Dream Filter shampoo works as a detoxifying agent that removes mineral buildup and pollutants, dulling hair color. It helps to reveal a brighter hue, leaving the hair softer and silkier. The Dream Filter is specially made for people with stiff, dull, coarse hair, often due to hard water or swimming in chlorinated pools. It also helps to brighten blonde, grey, or natural white hair.
It contains safe, non-harsh extracts of minerals such as calcium, magnesium, copper, iron, manganese, aluminum, and copper, which causes a buildup in your hair. Your hair will feel lighter and retain moisture after the Dream filter is applied. It is also recommended that you use the dream filter before color processing.
It involves a gentle formula with a blend of polymeric and molecular filters to ensure healthier hair and scalp. In addition, it's sulfate-free, cruelty-free, gluten-free, and 100% vegan. If you're interested in this product, it retails at £26 on the Color Wow website.
Color Wow Color Security Shampoo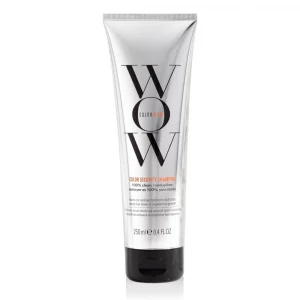 The only way to ensure your color treatment continues to look good is by using the right products to preserve it. Regular shampoos can diminish hair color, leave residues that clog hair follicles, and even prevent new hair growth. Meanwhile, Color Wow offers the Color Security Shampoo, which includes all the right formulas specially made for colored hair.
It can help you keep your color longer without causing a cloudy or clumpy look. It is 100% safe to use, and it doesn't contain any residue, keratin, silicones, or conditioning ingredients. The product cleans easily, and it also helps to extend the lifespan of hair extensions, leaving you with glossier, healthier hair. It's also perfect for all hair types, and it effectively safeguards against color fade.
This Color Wow sodium lauryl sulfate-free shampoo is usually recommended for people with thinning or damaged hair since it gently cleanses, removing any residues that can prevent healthy hair growth. The brand avoids every harsh ingredient that can irritate a sensitive scalp. You can also check the full ingredients list in case of allergens. For $24, you can get the cleanest hair possible with the Color security shampoo.
Color Wow Pop And Lock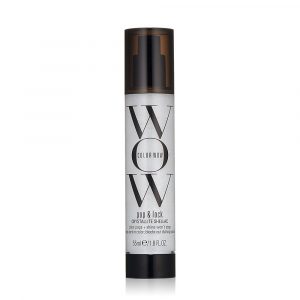 Smooth and shiny hair doesn't only look gorgeous, but it is one of the major signs of healthy hair. If you have a color treatment, regular products may distort and alter the look of your hair, leaving a duller, creasy result. You may also get a lot of flyaways and split ends. And no matter how much product you use, the color never really shines because you're not using the right product.
Color wow pop and lock frizz control serum helps to smooth and seal hair while adding a sparkling shine to the color. It offers a high-gloss finish that locks in moisture to create a healthier, smoother result that complements your color. It also offers UV and heat protection with a blend of hydrating oils that help to mend over-processed hair. The serum seals split ends and help to tame frizz without leaving any residue.
If you don't like the way your color looks, you can use the Color Wow pop and lock serum to add a professional touch. It helps enhance the color and create a sleek, professional updo. The formula contains clean ingredients free of alcohol, gluten, paraben, and sulfate. You can get this cruelty-free, vegan, frizz-lock, and glossing professional hair serum for $20.
Color Wow Reviews From Customers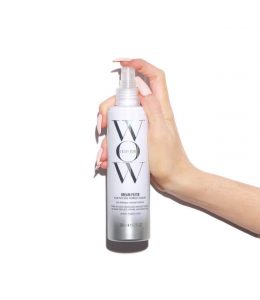 Our research covers feedback from customers to know what real unbiased users have to say about the product in our reviews. In addition, the brand's website shows 5-star reviews on individual products, and we also looked at what customers are saying on other retail sites. On Amazon, Color wow, Dream Coat supernatural spray had the most reviews seeing that it's one of the top bestsellers.
It scores a total of 4.3/5stars from over 33,000 global ratings. We found several gushing reviews from users who got the desired result and confirmed that the product works. One reviewer gave a 5-star rating and said,
"I have thick hair that tends to frizz. My stylist introduced me to WOW. The key is applying product generously all over hair, using no other products, and then reapplying after two to three hair washings each time. My hair is soft and bouncy, and the product makes styling with a round brush much easier. I could go without flat ironing my hair using this product. Love it!"
Popular Alternatives to Color Wow
Further customer reviews
Amongst hundreds of happy reviews, we found negative individual reviews, "I've used This product before at a salon and loved it! I read the reviews, and some said they were sure their product was mainly water… unfortunately, I bought this anyway, and I have to agree. No scent, completely clear, and it did not work like when I used it before. Very disappointed."
Meanwhile, on Reddit, a professional hairstylist who used the Dream Coat Supernatural spray commented,
"It's supposed to be used without other products on hair that is still fairly wet, you also want to apply it in sections, so it is absorbed evenly. I really like it, I feel like it works well on fine hair as well as thick hair, and I use a generous amount on clients, and it doesn't get heavy."
There were also negative reports from customers that continued use of the product causes dryness and breakage. Some reviewers also claimed that the products they got had no effect and almost felt like water.
Sign Up for Color Wow
You can register for a Color Wow shopping account and get exclusive deals and offers only available on the website. A personal account also makes tracking your order easier and managing your checkout. Sign up for the popular brand called Coco & Eve as well!
Where to Buy Color Wow
One of the frequently asked questions is, where can I buy Color wow products? You can shop for color wow products directly on the official website at colorwowhair.com. It also partners with third-party retailers such as:
Color Wow Ulta Beauty
John Frieda Salons
QVC
Net-a-Porter
Joyus
Color Wow Shipping and Return Policy
If you're ordering directly from the website, the brand states that they do not ship outside the US. Free shipping is also available for orders over $50, and all orders are shipped through UPS or USPS. Once you've placed your order, you should expect delivery to your location after 7 days. The brand confirms that shipping takes place immediately. Once your order is shipped, you'll get a confirmation mail with a tracking ID.
The company offers a 30-day returns policy from when your order is delivered. However, your product has to be confirmed eligible before it'll be shipped. They do not offer returns on worn or used products, and the item must be returned in the original packaging. To start returns, you have to first contact customer service to provide you with guidance on processing your returns.
Keep in mind that you must return the item with the original receipt if you want a refund. You will also be refunded with the exact amount you paid, and they do not offer refunds for sample products. Once your return has been received, the refund will be processed immediately, and your money will be returned to you.
Color Wow Promotions and Discounts
The brand offers free shipping on all orders above $50. If you also subscribe to the email newsletters, you will get 20% off your next payment order. You can check the social media pages for updates and deals available on the website.
Contact Color Wow
If you have any questions beyond this review, you're free to contact Color Wow in any of the following ways;
Text – 1(844) 495-5969
Email – [email protected]
Is Color Wow Legit? Editor's Verdict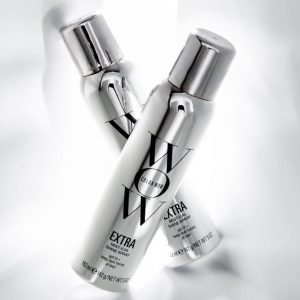 There are many hair products in the market, but only a few are specially formulated for colored hair. Color Wow is a haircare brand directed by a team of award-winning hair and sales gurus who understand the need for clean and gentle hair care products for all hair types. The brand offers products free of over 60 ingredients that have been confirmed to distort or darken color-treated hair.
Based on the overall color wow reviews, we confirmed that it's a legitimate brand that offers quality products that helps to improve hair texture and shine. It also has a stellar reputation with over 70 beauty awards worldwide.
However, despite the excellent track record, we noticed some complaints from a few customers who got individual negative results. We also noted that it is important to follow the direct instructions provided by the manufacturers to get the desired result and prevent damaged hair.
Interested to know more about other popular hair brands? Check out our reviews of Amika, Bumble & Bumble, XMondo, and HAIRtamin.
Color Wow FAQ
Can Color Wow Color Security Shampoo and Conditioner be used on hair with a Keratin treatment?
Yes, they're both sodium-chloride free and safe for hair types with keratin or other treatment.
How do I use Pop & Lock Shellac?
Apply Pop & Lock evenly throughout lightly towel-dried hair. Then, as usual, style your hair (i.e., blow-dry, flat-iron). Once you've finished style, a little extra can be used as a finisher on dry hair to tame any frizz or flyaways and add another layer of fantastic shine. Begin with a dime-sized amount of product and gradually increase as needed.
How do I style with Root Cover Up powder?
The last step of your styling process is the Root Cover Up powder, and you use it to cover any visible grey roots or dark re-growth.
Will Root Cover Up dry out my hair?
No, the formula is made not to alter the condition of your hair.