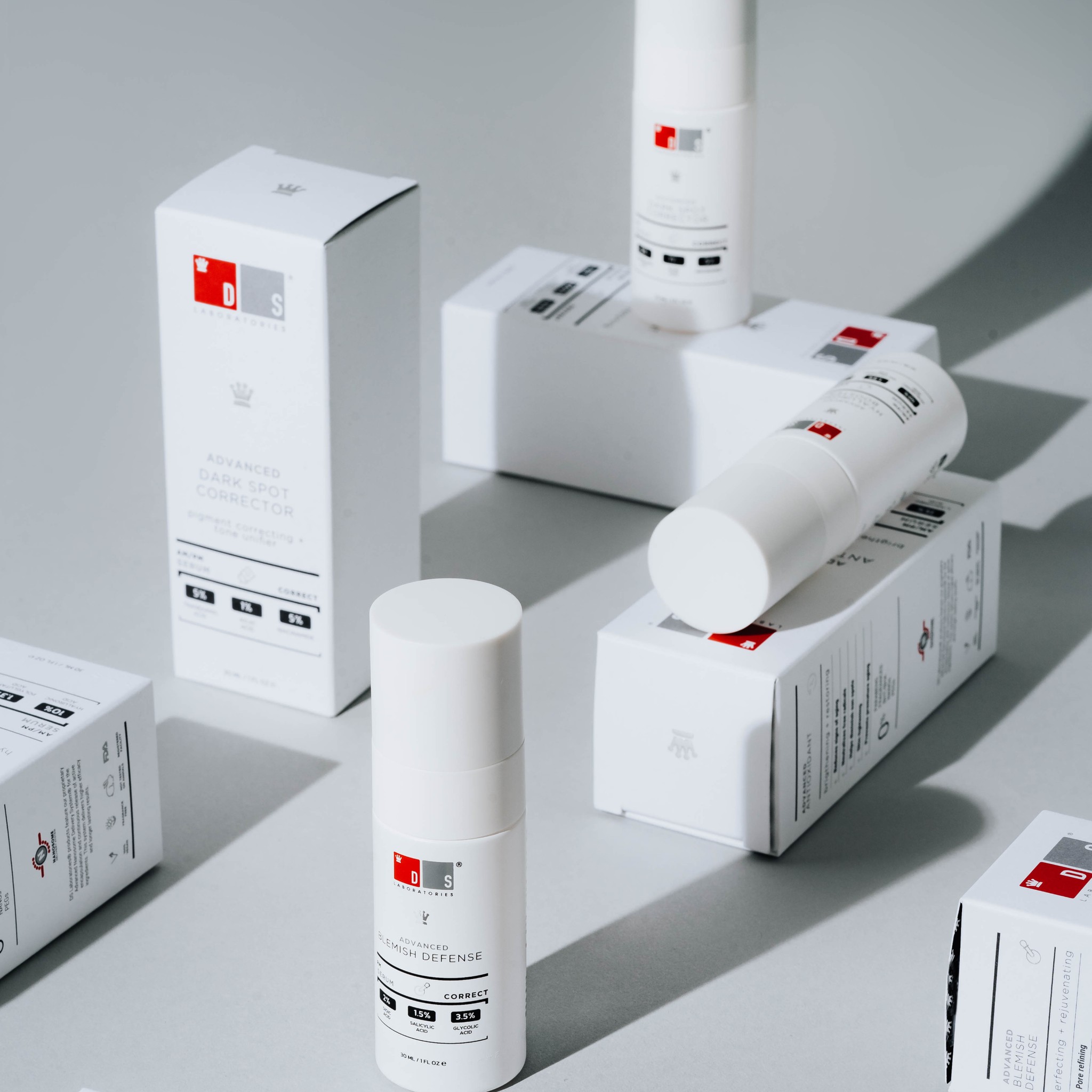 Finding the best products suitable for your hair and skin is challenging. DS Laboratories offers effective and affordable skin and hair care products for regeneration. Their products are trusted and enjoyed by millions of people worldwide. This DS Laboratories review will look at the brand's top-selling products, shipping policy, customer ratings, and more to help you determine if you will add their products to your skin and hair care routines.
About DS Laboratories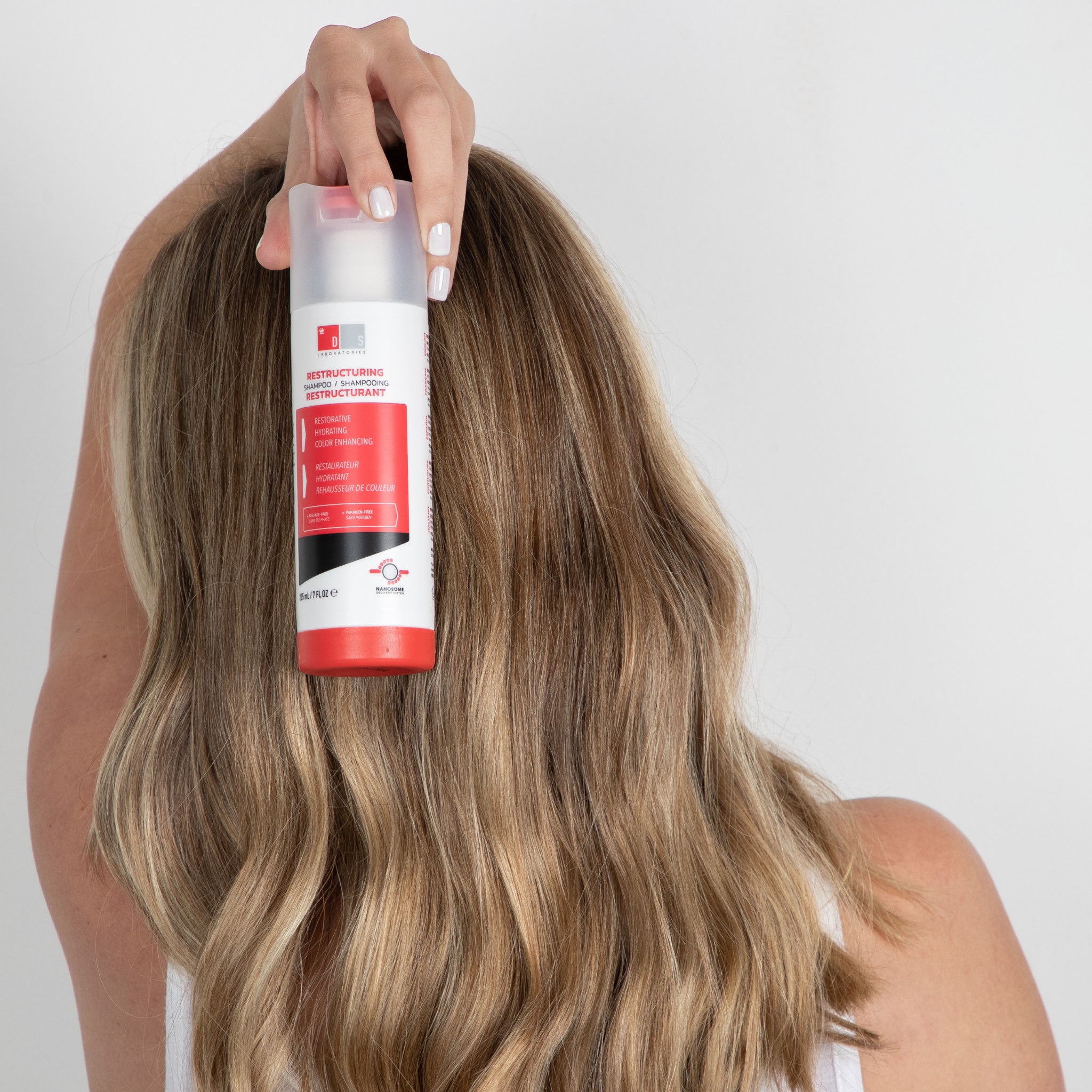 Located in Pompano Beach, Florida, DS Laboratories is one of the leading purveyors of hair care products formulated to address hair loss while providing users with filler, and healthier hair. The company sells products for your scalp and serums designed for use in beard stimulation, eyelash maintenance, and eyebrow growth. 
The company was founded by Daniel Khensin in 2007. It's powered by the work of numerous experts in the field of cosmetic dermatology and hair regeneration.
The brand does not leave any stones unturned when researching new solutions, and it puts innovation at the forefront of its endeavors. Our DS Laboratories review discovered that users will find everything they need, including hair stimulation rollers and sanitizers.
Dr. Antonella Tosti, an Italian physician, and scientist, works in DS Laboratories' dermatology department. And her expertise allows the company to develop effective formulas. 
They also take their commitment to the environment a priority, both in their products and packaging. To this end, they introduced OxO biodegradable packaging, which offers the same high-quality product, but with less waste.
More about the brand
Oxo-biodegradable plastic consists of a mixture of pro-degradant additives, which the company adds to the plastic in the extrusion process. In turn, the additive makes the plastic's molecular structure break down after sunlight or heat exposure. The plastic will eventually break down and become digestible by microorganisms. And this allows the plastic to degrade quickly until it's degraded into biomass, water, and carbon dioxide.
Notable media sources have featured the brand, including Bustle, GQ, Rolling Stone, and New York Magazine. They also boast over 28k Instagram followers and more than 7k followers on Instagram. 
Their most popular product is the DS Laboratories Retinol Serum, which has over 2,000 reviews on Amazon and an average rating of 4.5 stars out of 5 stars from consumers who have tried it.
Pros
The company offers effective hair treatments and kits for promoting hair growth

You can find multiple options for your specific needs or choose the one that works best for you

Scientifically driven

People have not reported any side effects after using their products for an extended period

Their products do not contain parabens and phthalates

They also offer innovative skincare products
Cons
Some users report that they did not see any results after using this product on their hair loss problem

A short return window period

They do not provide 24/7 customer support
DS Laboratories Products Review
DS Laboratories is a popular choice for people who want high-quality skincare and haircare products without paying the premium prices demanded by other brands.
The company offers over 200 different products ranging from cleansers to eye creams. They also offer hair loss treatments for both men and women. This DS Laboratories review will look into some of the brand's best-selling products to give you a clear picture of what the company offers.
DS Laboratories Shampoo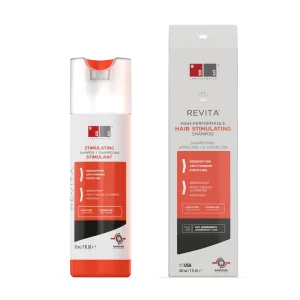 Designed to gently cleanse your hair without stripping it of its natural oil, DS Laboratories Revita Hair Growth Stimulating Shampoo is a premium professional formula formulated with a unique blend of ingredients. It is a suitable hair care product for men as well as for women. These include protein, ceramide, and jojoba oil, to help repair dry, damaged hair while preventing future damage. The lightweight formula is ideal for all hair types, including color-treated and chemically processed hair. It has a fresh, clean scent that lasts all day long.
The DS Laboratories Revita is made in the United States, and it comes in an 8-ounce bottle with a flip cap lid for easy travel.
Key Features:      
Gentle cleanser for all hair types – even color-treated and chemically processed hair    

It contains protein, ceramide, and jojoba oil to repair damaged hair from within    

The lightweight formula is ideal for normal to oily scalps
The brand offers a variety of shampoos; you can choose from different types of shampoos depending on what kind of hair you have, including normal or oily, dry or damaged, colored or bleached, long or short, and curly or straight. The DS Laboratories Shampoo collection includes products with different fragrances like coconut or rosemary. You can choose the one that suits your preferences. 
DS Laboratories Conditioner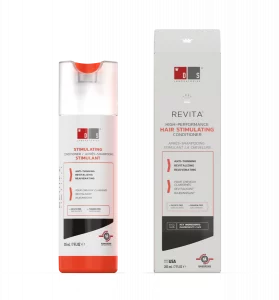 The DS Laboratories Conditioner is designed to be used on all hair types but is especially helpful for dry, damaged, and brittle hair. The formula contains a blend of proteins and vitamins that help strengthen your hair and restore its color and shine.
The product contains no sulfates, parabens, synthetic fragrances, or dyes, which means it is safe for all skin types, including those with sensitive skin conditions such as eczema or psoriasis. This makes the product ideal not just for everyday use but also for those who suffer from allergies or other medical conditions like diabetes or heart disease, which will affect how they should treat their hair.
The company recommends that you wash your hair using Shampoo before using this product to get rid of any buildup that may be present on your scalp or in your hair follicles. Once you have done this, apply some of the conditioners on wet hair and leave it on for up to 3 minutes before rinsing out entirely with cool water. 
You can now easily restore your hair's glow with DS Laboratories Conditioners; the brand offers different conditioners at various price points. That means you'll find a conditioner that suits your needs.
DS Laboratories Supplements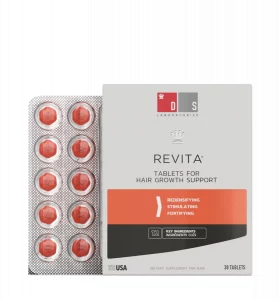 DS Laboratories supplements are rich in minerals and amino acids that support the health of your hair. The combination of ingredients in this formula helps to improve the appearance of dry and brittle hair, strengthens its structure, prevents split ends and breakage, and promotes healthy hair. It also increases volume and shine, improves elasticity for fuller-looking hair strands, and reduces the appearance of fine lines around the eyes. 
This product can be used as part of a daily regimen to help improve your hair's overall health and appearance. The DS Laboratories Hair Supplement works by stimulating the production of keratin protein in your body. Moreover, This protein helps keep your scalp clean by preventing the buildup of dirt and oil buildup on your scalp. 
When this buildup occurs it can lead to dandruff or other types of scalp irritation such as itchiness or flaking skin on the head area. By using this supplement regularly you can avoid these issues altogether while promoting healthier-looking strands of hair.
DS Laboratories Kits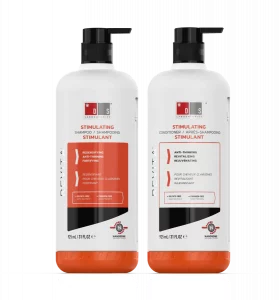 DS Laboratories offers several different kits that focus on specific body areas, such as the scalp or the feet. They also provide general kits that you can use for multiple purposes. The following are some of the most popular kits offered by DS Laboratories:
Their Hair Growth Kit contains three products designed to stimulate hair growth and improve the overall health of your scalp. The three products included in this kit include Scalp Therapy Shampoo, Scalp Therapy Conditioner, and Scalp Therapy Serum. Each product addresses different needs while working together to provide optimal results.
DS Laboratories Topical Treatments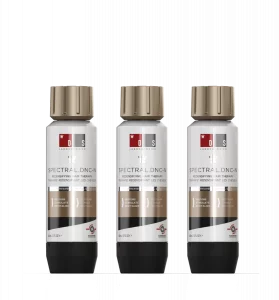 DS Laboratories offers a wide range of products for the treatment of alopecia, including DS Laboratories Hair Topical Treatments, which are formulated to provide optimal results when used as directed. These products are designed to treat the underlying causes of hair loss and promote healthy regrowth.
DS Laboratories Hair Topical Treatments are made with a unique blend of ingredients that effectively treat various types of hair loss. The ingredients in these treatments work together to promote new hair growth by stimulating follicles and increasing blood circulation to the scalp. 
They also contain vitamins that help strengthen follicles and promote the overall health of the scalp. You can visit their website, where you'll find an extensive selection of tropical treatments.
DS Laboratories Review from Customers
We could not finish our DS Laboratories review without looking at what customers think about this brand. So we visited several websites and recorded their views. We started by heading to the brand's website.
We were impressed with the positive remarks on the site. The website had reviews for each product. For example, here are some of the reviews:
Spectral.DNC-N 3 months had a 4.5 out of 5 stars rating

Pure Vitamin C 35 and Brightening cream had 4.8 out of 5 stars from reviews of 18 

High-performance hair stimulating shampoo had 4.9 out of 5 stars from 2567 reviews

Revita Shampoo 4.7 out of 5 stars from 2010 reviews

Revote.CBD Purifying Shampoo 4.6 out of 5 stars from over 239 review

Spectral Redensifying Treatment had a 4.5 out of 1441 reviews
All the praises were due to the improved hair texture, thickness, and health. Other users were in love with the smell, and using these products was evident.
A reviewer raved about their shampoo, and she stated their scalp is now healthier than before She also said that she will be going for a refill. Additionally, she commented that falling off hairs no longer occurred. The user recommended their shampoo to anyone who often finds hair on their pillows.
We also saw a comment on Amazon about the Dandrene-Anti Dandruff Conditioner. The reviewer stated how the scent was incredible, and its moisturizing effect is on another level. She stated that her husband had only used it for two weeks, and he was impressed with the results. She already had the second set when we did this review.
Popular Alternatives to DS Laboratories
Further customer reviews
Despite Amazon having fewer positive reviews, the brand's product at least attained three stars out of 5 ratings. The satisfied customers loved the packaging of the products. 
Other customers also said they loved how the prices were friendly, and the products worked almost immediately after purchase. Users were willing to recommend their shampoo to anyone who has been struggling with hair growth.
Some users stated that the brand's products dried their hair strands and didn't give good results on the hair thickness. However, this was just from fewer customers who could not swallow all the positive remarks. Also, like any other product brand, not everything that works for others will work for you. You need to identify the specific product that best works for you and go with it.
Some customers also complained about the short return window period. The company accepts returns within 7 days after you have received your order.
Sign Up for DS Laboratories
To join the DS Laboratories family, visit the brand's website. Go to the top right and click the profile icon. Select the Create Account option. You will see the registration form. Fill it out by providing the required details and hit the Create button. DS Laboratories will send you a confirmation email saying that you have activated your customer account. You can now log into your account for faster checkout. 
Where to Buy
One can purchase the brand products from their website at DSLabaratories.com. However, one can also access them on select retailers, including Walmart, Amazon, Shamas Boutique, and Target.
We recommend that you buy their products directly from their website to enjoy the active coupons and benefit from their shipping and return policies.
DS Laboratories Shipping and Return Policy
DS Laboratories ships both locally and internationally. The brand offers us free shipping on items worth $50 and above for US customers. For other shipping, the rates are calculated depending on the customer's location, and the weight of the products bought. The good thing is that you can track your shipment throughout the journey.
If you are not satisfied with any of their products, the brand has a free seven-day return policy for only local orders. Any international order that will require a refund of the shipping fee will be upon them. To start the return process, you will be required to send an email for a Return Number Authorization which you will ship via the following address:
DS Laboratories Returns
1850NW Avenue STE 108
Miami, Florida 3126
Promotions & Discounts
We found that the company has several promotions and discounts that customers can enjoy. They include:
15% off on your first order using the DS15 code when checking out

Get 15% off after referring a friend and they make a purchase

Free shipping on all purchases above $57

20% off on their regular items that are updated weekly 

There are also DS Laboratories coupons online that you can use at checkout
Contact DS Laboratories
For more information and any query that this review did not cover, feel free to reach the brand's customer care support team via the methods below: 
The live function on their site

Email address: [email protected] 

Canadian phone number: (778) 508-7638

US phone number: (888) 829-4212
To avoid any extra charges on long-distance calls, you might want to use the contact number designated to your country.
DS Laboratories Review: Editor's Verdict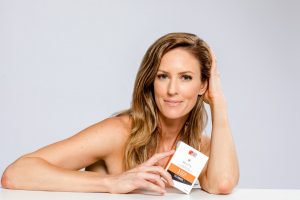 To conclude this DS Laboratories review, we recommend the brand to anyone looking for a company that offers effective and affordable haircare and skincare products. Most customers struggling with hair loss noticed a massive difference after applying this product. Their best-selling product is their Vitamin C Serum, and it's a favorite among beauty bloggers and makeup artists alike. 
The brand also uses unique ingredients in its manufacturing process. Their products are cruelty-free and scientifically proven to give the best results. 
For the few users who did not see any effects the brand had on their hair, it was due to the different types of hair, and as we all know, one that works for others could fail to work for you. So it is upon an individual to identify what works best for them and what does not. 
Are you still looking for other haircare brands? Read our reviews of MoroccanOil, Kerastase, Better Not Younger, and Innersense.
DS Laboratories FAQ
Are these products color safe?
Yes, the products are made to work gently with colored hairs. The brand also has pacific products if you are not sure of their general products on your hair. The Nia products are specifically for such hair, and you will be treating your hair simultaneously.
Will CBD products cause me to fail my drug test?
Not. You cannot fail your drug test after using any DS Laboratories product. Since the product is not orally ingested, it will not enter your bloodstream to give cannabis positive results.
Are Revita tablets gluten-free?
Yes, the product is free from any gluten, sulfate, and parabens. The brand ensures all the ingredients used are safe for use to all.
Are DS Laboratories products cruelty-free?
The brand believes in humanity; they do not test any products or ingredients on animals. They also don't allow their parties to do so.
Are DS Laboratories FDA approved?
Yes, the brand's mission is to provide quality and safe products to its customers. They make sure their products meet all the FDA requirements. The brand's Spectral.UHP features 5% Minoxidil, and it's FDA approved in its entirety.