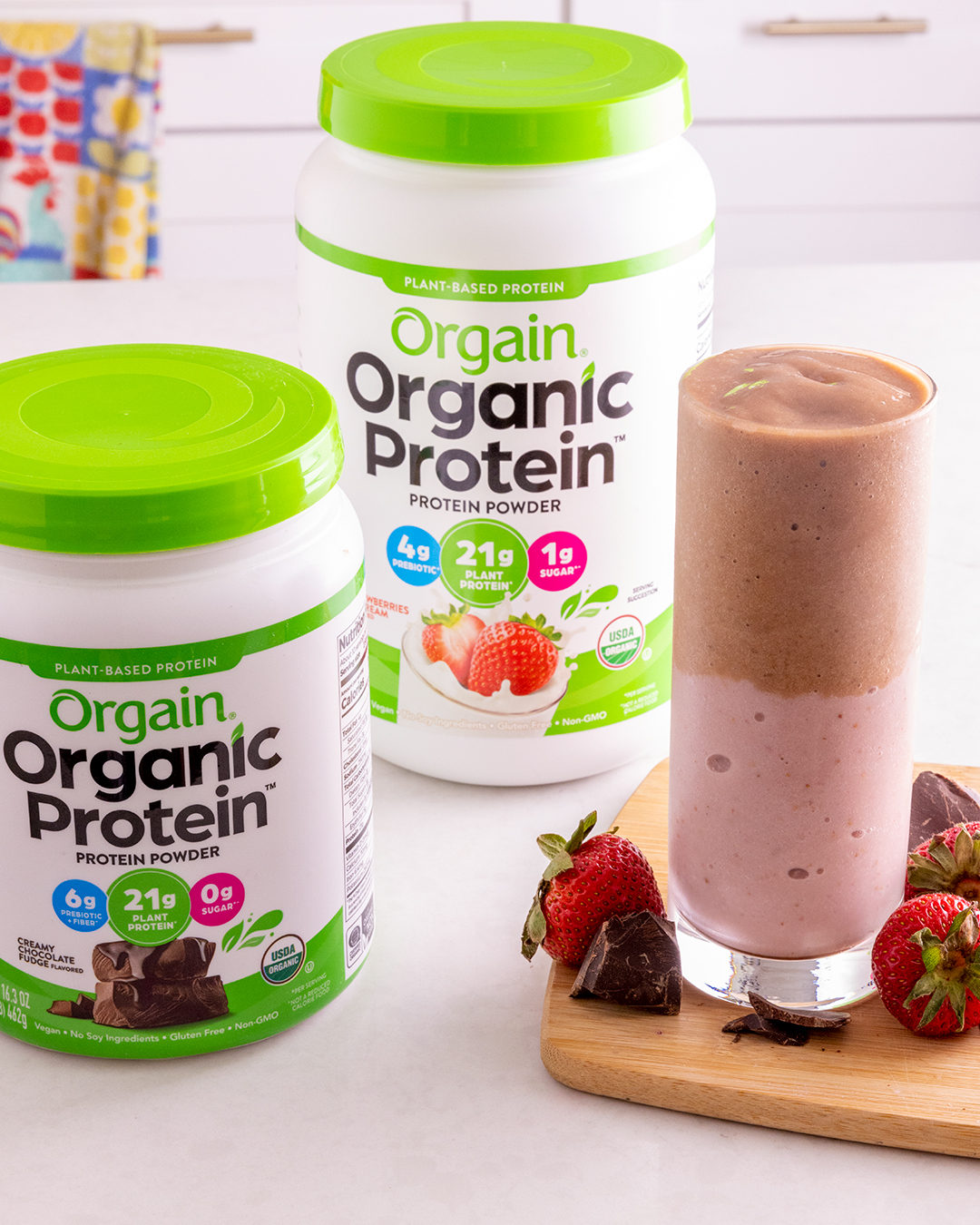 Based in Irvine, California, Orgain sells great-tasting, nutritional, organic products. Their collection includes protein shakes for kids, protein pancake mix, protein bars, nutritional shakes, and protein powder. The brand believes that healthy, organic foods can be delicious, and eating better does not have to be boring. In this Orgain protein powder review, we'll answer some of the most frequently asked questions about this brand and its products; this will help you decide if its plant-based products are suitable for your healthy lifestyle.
About Orgain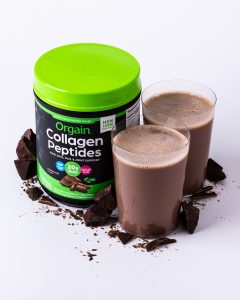 Dr. Andrew Abraham, a tissue cancer survivor, founded Orgain in 2009. During his treatments, he discovered how hard it was to find a great-tasting nutritional shake that doesn't have unhealthy additives. After cracking this code, Abraham started expanding the product line of Orgain to different areas of health and nutrition. Today the brand offers one of the best meal replacement shakes. 
The brand creates all-natural foods that help the body be its best and taste good. Orgain products are formulated with clean, organic ingredients to provide people with fantastic flavor and optimal nutritional benefits. The company's Green Initiative program allows them to reduce the amount of plastic in their containers. As a result, they save 580,000 lbs of cardboard and 30,000 lbs of plastic annually while reducing CO2 emissions by 884,000 kg. 
Before we delve further into this Orgain protein powder review, check out its pros and cons.
Pros
Their products contain organic and plant-based ingredients packed with proteins and nutrients

Customers enjoy free shipping on orders worth $35 and above

Their products are FDA-approved

Sezzle and Afterpay available for installment payments

Soy-free, gluten-free, kosher, vegan, and dairy-free options are available
Cons
Their products do not have a third-party testing mark

They don't ship worldwide

The company doesn't refund to a different account or credit card
Orgain Protein Powder Review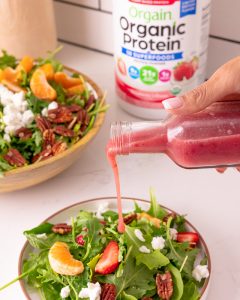 This Orgain protein powder review would not be complete without searching the web for customer comments. We visited ConsumerAffairs, Amazon, and the brand's site to see what buyers say about their products. 
Reviews from ConsumerAffairs show that most customers love Orgain collagen superfoods because they support strong skin, nails, hair, and joints. Others loved how they helped maximize their nutrition while fueling their day. Most customers also expressed satisfaction with the company's top-notch customer service and their commitment to all-natural ingredients. 
Popular Alternatives to Orgain
Reviews from Amazon reveal buyers prefer Orgain protein powder because it does not have added sugar or additives. Most customers raved about how this product helped them in their weight loss journey, as it reduced cravings. A high percentage of customers also stated they love this protein powder because it's the most convenient way to get their vitamins and minerals while increasing their protein intake.
Reviews on the brand's site show that people love their protein bars, with most buyers leaving a 4.5-or-5 star rating. Many buyers stated that they are a convenient way to add protein, vitamins, minerals, and carbs to their diet.
Orgain FAQ
1. What are the benefits of taking Orgain protein powder?
Plant-based Orgain protein powder is lower in fat and calories than animal proteins. Our Orgain protein powder review also found that it contains plenty of fiber, meaning it can keep you fuller for longer. Because it features essential nutrients, Orgain protein powder is the perfect way to get your minerals and vitamins while upping your protein intake.
2. What is the protein content of Orgain protein powder?
Organic protein powder has 21g of vegan protein and 150 calories per serving. Loaded with organic chia seeds, brown rice protein, and organic pea protein, the formula provides omega-3 fatty acids and all essential amino acids.
Orgain protein shake is packed with 20 grams of protein from grass-fed cows. It also delivers a low net carb and 130 calories per serving.
3. What is Orgain protein shake?
It is a blended drink that resembles a milkshake, and it contains high levels of protein. Orgain protein shake can help you gain weight or muscle.
Additionally, it promotes muscle recovery, prevents muscle loss, and improves overall performance. The brand's protein shake is different from others on the market because it is made with Orgain organic superfoods.
4. How to use Orgain organic protein powder?
To use Orgain organic protein powder, add a few scoops to your shaker bottle along with plant-based milk, milk, coconut water, or chilled water. Secure the lid, then shake it vigorously for a healthy and satisfying drink. You can add protein powder to hot coffee or combine it with a splash of almond milk, a handful of ice, and a banana.
Orgain collagen peptides are flavorless, so you can add them to salad dressing, smoothies, sauces, soups, or mix them with water. You can also add a scoop of these collagen peptides to a cup of tea or coffee.
5. What is Orgain organic protein powder good for?
Orgain organic protein powder is good for weight loss. It is an excellent option for anyone looking for a meal replacement protein shake for better weight management. It's also ideal for those who are looking to achieve muscle gains.
Because it's packed with organic fruits and vegetables, 20 to 21 vitamins and minerals, and 16 grams of organic, grass-fed protein, Orgain nutritional shake is ideal for athletes, parents, and busy professionals looking for a meal replacement shake or a wholesome snack.
6. How to make Orgain protein powder taste better?
You can make your Orgain protein powder taste better by sweetening things up with natural and organic honey. You can also blend it with fresh fruits to improve its taste and add healthy ingredients to your diet. Alternatively, you can turn it into a milkshake or make a smoothie.
If you have children, you can get them Orgain kids protein; it offers delicious nutrition that your kids will love and is available in three great-tasting flavors: vanilla, strawberry, and chocolate.
7. How does Orgain protein powder compare to other protein powders on the market?
Their protein powders contain little to no added sugar; this sets them apart from other protein powders on the market. This Orgain protein powder review also discovered that they are higher in fiber and total carbs than other protein powders.
8. What are the possible side effects of taking Orgain protein powder?
Our Orgain protein powder review found that these products are high in protein, which can increase oxalate crystal production. Oxalate crystals stick to calcium in the urine and form a solid mass that may get painfully stuck in your ureter.
Because their protein powder is sweetened with stevia, it can raise estrogen in the body and reduce testosterone levels. Studies have also raised concerns around stevia's potential to alter gut microbiota.
9. Is Orgain protein powder safe for long-term use?
Orgain organic protein plant-based powder is a supplement made with clean, minimally-processed ingredients derived from plants. It also does not have artificial flavors and colors or added sugar. That means it is safe for long-term use.
10. What are the storage instructions for Orgain protein powder?
You might want to store Orgain protein powder in a cool, dry place, such as your kitchen pantry or counter. Avoid storing Orgain collagen peptides in your refrigerator because moisture can cause clumping and shorten their shelf life. If stored correctly, the shelf life of their protein powders is 24 months.
11. Where to buy Orgain protein powder?
You can purchase Orgain plant based protein shake directly from the brand's official website Orgain.com. Their products are also available at select authorized retail partners, including Target, CVS, Rite Aid, Walgreens, and iHerb.
12. Where does Orgain get its protein from?
Our Orgain protein powder review found that the brand sources its protein from pasture-raised, grass-fed, and finished cows. Essentially, this ensures that they offer the cleanest, highest-quality protein.
Their protein powders are also free from additives, preservatives, wheat, peanuts, tree nuts, shellfish, fish, soy, and gluten.
13. Where is Orgain protein manufactured?
Orgain protein bars, protein powders, protein bars, nutritional shakes, pancake mix, and protein shakes for kids are all manufactured in the United States. The company has its headquarters in Irvine, California.
14. What is the shipping policy of Orgain?
The company does not ship its products internationally; they only ship to the contiguous United States, Alaska, and Hawaii. All US orders worth $35 and above enjoy free shipping, except for Alaska and Hawaii, and orders under this amount will have a flat shipping rate of $5.
They take between 2 and 3 business days to process orders, and deliveries can take 4 to 7 business days. You'll get notified via email when your order is fulfilled.
15. What is the return policy of Orgain?
If you're not happy with your Orgain order, returns and exchanges are free. You can submit a return request via their Returns & Exchange center within 30 days of receipt.
Once you have submitted your claim, you will receive a return authorization and step-by-step instructions that explain how to ship your product(s) back.
If you're still on the lookout for other meal replacement brands, check out our reviews of Ample Meal, GoMacro, OWYN, and PhenQ.