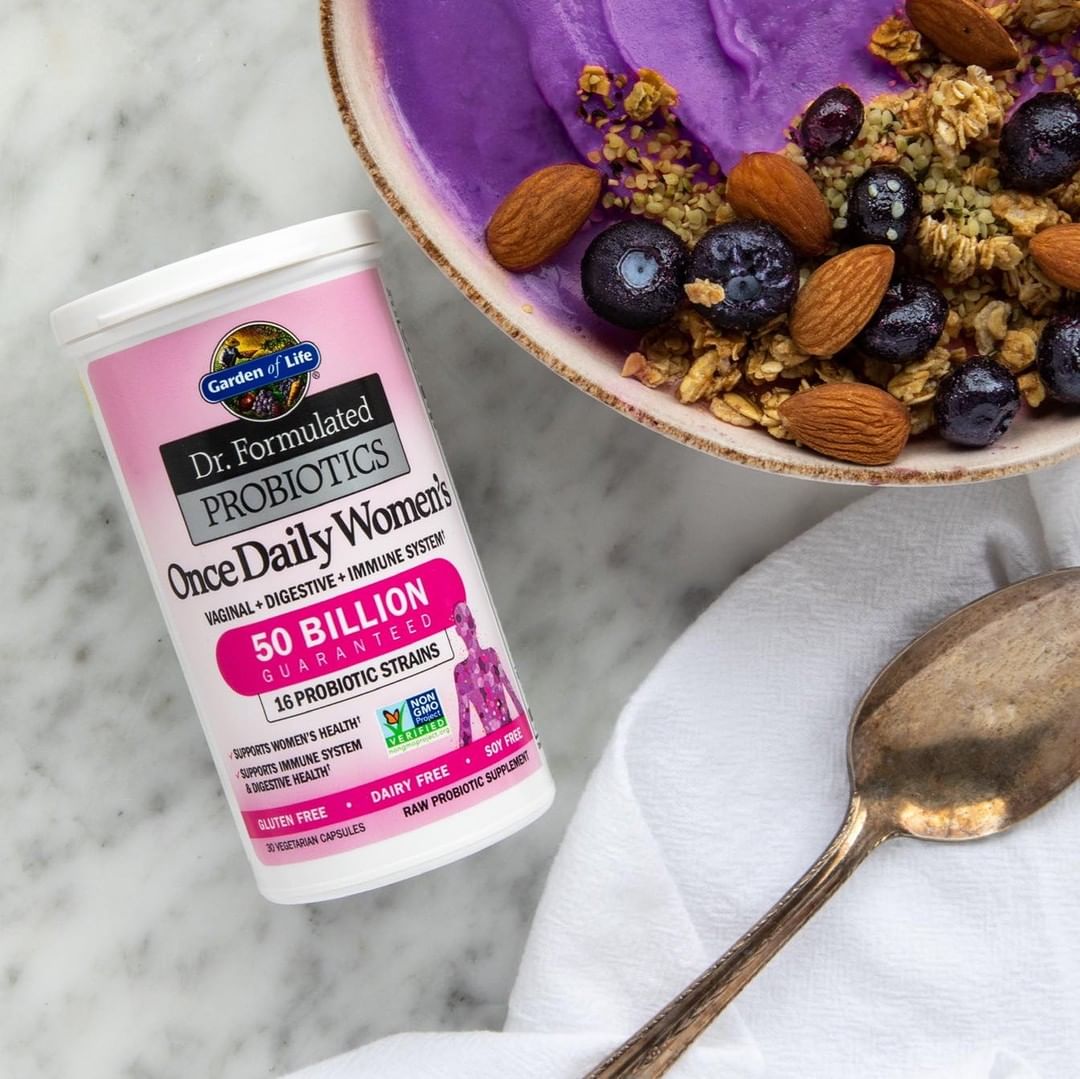 Most people can't get enough servings of vegetables and fruits in their diet. Garden of Life sells products that cater to children and adults who want to enjoy the health benefits of supplementing their diet with sugar-free whole food ingredients. The brand's mission is to empower extraordinary health, and its product line includes vitamins, prenatal supplements, probiotics, and superfoods using whole food ingredients. This Garden of Life Probiotics review will give you a low-down of this supplement company and answer some frequently asked questions to help you decide if their products are worth the buy.
About Garden of Life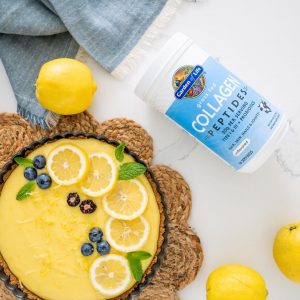 Jordan Rubin founded Garden of Life in 2000 after recovering from a chronic illness. When Rubin was 19 years old, he had severe Crohn's disease, which made him go through many treatments without results. Rubin's had deteriorated, and he lost 80lb and became wheelchair-bound.
As a result, he began eating whole, natural foods and noticed drastic improvements, almost restoring his health. Consequently, he decided to "Empower Extraordinary Health" through synthetic using good-quality whole-food supplements free from additives. With headquarters in Palm Beach Gardens, Florida, the ingredients in Garden of Life products are sourced worldwide, including Singapore, Iceland, the United Kingdom, and the United States.
The company believes in traceability, which allows customers to trace the source of ingredients in each product to ensure its superior quality. Nestle acquired Garden of Life in 2017, and it has more than 194k Instagram followers. Before we jump further into this Garden of Life Probiotics review, let's look at the pros and cons of this supplement company.
Pros
Their products are third-party tested and made using cGMP

The brand uses whole food ingredients

All their products are backed by science

Free shipping on over orders that total more than $25

No added sugars on their products
Cons
Ingredients are not 100% vegan and organic

Packaging is not environmentally friendly

They do not provide 24/7 customer support
Garden of Life Probiotics Reviews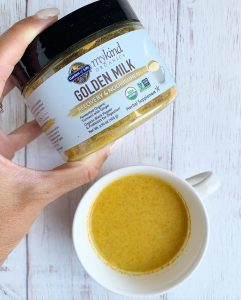 This Garden of Life Probiotics review looked for the brand's customer testimonials on the internet to see what shoppers have said about this supplement brand. The places we checked were Trustpilot and Amazon.
Reviews from Trustpilot show that many are happy with their products, with 77% of the customers leaving an Excellent rating. Most customers stated they love their products because they are delicious and contain high-quality ingredients. Others praised the company for its quick deliveries and easy-to-use websites.
Popular Alternatives to Garden of Life
Reviews from Trustpilot were overwhelmingly positive, with most products scoring 4.2/5 stars or higher. Most buyers stated they love their products because they are Certified NSF gluten-free and do not contain added sugar or preservatives. Others raved about how their products have clean, safe ingredients and minimal carbon footprint.
Many shoppers said they have confidence in Garden of Life vitamins because there's substantial scientific evidence backing their ingredients. Their process is also not similar to other nutritional supplement companies, and buyers love how they traceability, whole food ingredients, accountability, and third-party certifications. Garden of Life also has amazing plant based protein shakes.
Garden of Life FAQ
1. What is Garden of Life?
Garden of Life is a supplement brand that manufactures several products, including probiotics, superfoods, vitamins, and prenatal supplements. The company prides itself on being a carbon-neutral business and using clean ingredients. Their products are packed with a wholesome blend of minerals, vitamins, and proteins using fruits, vegetables, and fermented whole seeds/grains along with probiotics.
2. Who are the company's founders?
This Garden of Life Probiotics review discovered that Jordan Rubin founded this supplement company. Rubin got his inspiration from his recovery from a chronic disease.
3. What makes Garden of Life unique?
Traceability is one of the things that make this brand unique; this allows customers to know where each ingredient in their products comes from. Their products also contain clean ingredients with no added sugar or preservatives.
Garden of Life meal replacement and meal shake is packed with 44 superfoods and enriched with impressive nutrition that will help you manage weight, satisfy hunger, and feel great. The brand also offers organic Garden of Life protein powder that's dairy-free.
4. Why should I choose Garden of Life products?
Garden of Life products offer high-quality health products made from real food. The company does not use synthetically created chemical formulas. From the beginning to the end of the formulation process, all their products are whole food, Non-GMO Project Verified, and Certified USDA Organic.
The company does not cut corners to compromise your health, and their Third-Party Certifications ensure this. Garden of Life's mission is to empower its customers with the tools that will allow them to achieve extraordinary health while offering traceable, clinically studied, and clean ingredients in a sustainable way.
5. How is Garden of Life different from other products?
Garden of Life Probiotics review found that what makes the brand's products different from others on the market is that they are made from whole foods loaded with nutrients your body can easily recognize. All their probiotics have billions of diverse and clinically studied strains that promote immune health and digestive balance.
All their products are also backed by science and do not have added sugars. When creating their products, Garden of Life starts by looking at food. They pay attention to what goes in their products and what they keep out of them. Additionally, customers have an extensive product portfolio to choose from.
6. Where to buy Garden of Life probiotics?
This Garden of Life Probiotics review found that you can purchase their products directly from the brand's website GardenofLife.com. Their products are also available in iHerb, Vitacost, and Amazon. Alternatively, you can find their products in nearby retail stores. Visit the brand's official site to know more about these locations.
7. Where is Garden of Life manufactured?
Garden of Life protein, Garden of Life collagen, and other products the brand offers are manufactured in Palm Beach Gardens, Florida; this is also where the company has its headquarters.
8. Why are some Garden of Life protein powder containers only half full?
Garden of Life protein comes half full because it settles during transit. There's a great deal of vibration and movement throughout the journey, which explains this phenomenon. The protein powder initially takes up a larger volume while in the container. Another reason is shelf presence. The brand ensures they have added the correct weight of the product to the container.
9. What is the difference between Garden of Life protein products?
Garden of Life offers both whey and plant-based protein that are Non-GMO Verified. Their grass-fed whey is Non- GMO Project Verified Whey and free of antibiotics and hormones. Their plant-based protein, on the other hand, offers a mixture of certified organic proteins from various sources.
10. Is the collagen supplements 100% grass-fed?
Yes. The brand sources its collagen from pasture-raised and grass-fed cattle that have not been treated with antibiotics or hormones. The entire line is Certified NSF Gluten Free, Paleo Certified, Keto Certified, and Non-GMO Tested and Certified.
11. Is the Raw Organic Perfect Food Green superfood range certified organic?
Yes. It's the only Garden of Life Raw Vegan Green Superfood that's dual-certified. That means it is both Non-GMO Project Verified and Certified USDA Organic. The product is loaded with raw organic greens, sprouts, and vegetable juices for energy. This superfood supplement provides naturally occurring antioxidants, essential fatty acids, amino acids, enzymes, and dozens of other phytonutrients. It also supports a healthy immune system and digestion, and it's bursting with enzymes.
12. Can pregnant and breastfeeding women use Garden of Life products?
Breastfeeding and pregnancy are known to be the most nutritionally demanding periods of a woman's life. Their body needs to get enough nutrients to support their baby's growth. This Garden of Life Probiotics review found that pregnancy and breastfeeding can take their probiotics as they don't pose any safety concerns. While Garden of Life Probiotics for women are a great addition to the diet of breastfeeding and nursing women, you might want to consult your doctor before taking them.
13. Where does Garden of Life ship to?
The company only ships within the United States, and it offers free shipping on orders worth $25. If you're in any other country and want to purchase Garden of Life protein, there might be a site that caters to your country. Garden of Life online ordering shop is coming shortly.
14. What is the return policy of the company?
If you have bought Garden of Life meal replacement products but are unsatisfied with your order, they offer a 30-day money-back guarantee. Contact their customer service representatives to start the return process.
15. How do I contact Garden of Life?
If you have questions about Garden of Life or its products, use the online contact form on their website. You can also call 1-866-465-0051 for product inquiries or 1-800-365-7709 for online orders. Alternatively, you can send a message to their support team through the Garden of Life Facebook or Instagram page.
Check out similar meal replacement brands such as Ka'Chava, Huel, Orgain, and Soylent.