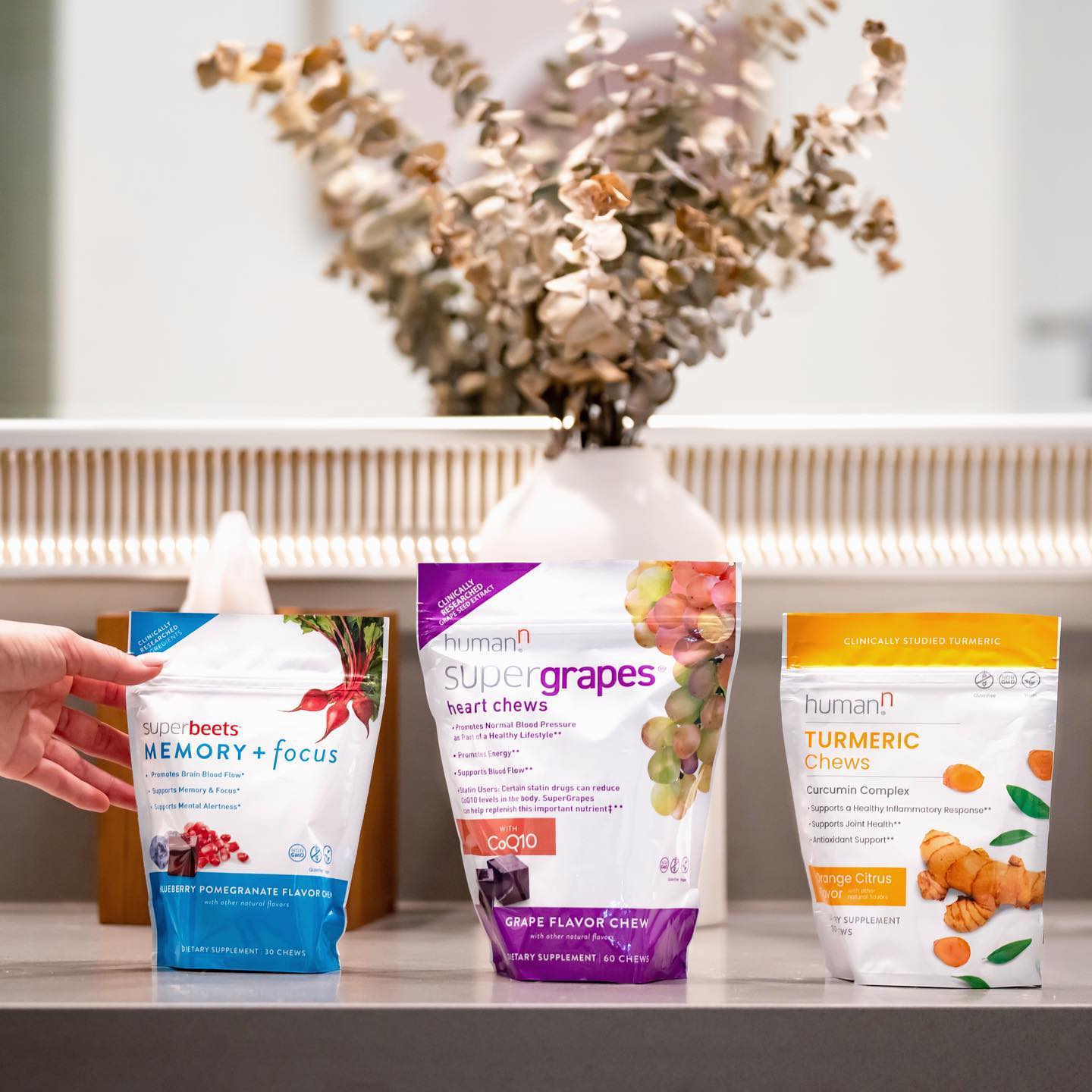 Meet HumanN, a supplement company that offers superfoods for energy and health support in the form of gummies and soft chews. The brand provides a variety of supplements that work to maximize health support. This article will highlight what makes this brand stand out by examining HumanN superbeets reviews from customers and wellness blogs.
Our objective HumanN review will briefly discuss the background of this company and how it compares to competitors. You can also check the FAQs section to get an overview of the brand's products and services. Keep reading to find out how HumanN provides value to its customers.
About HumanN Superbeets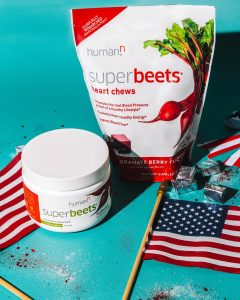 HumanN superbeets are designed to support heart health, energy, focus, brain, immune, and overall health support. HumanN was founded by Joel Kocher, who works with a team of medicine, science, and nutrition experts to provide unique superfoods that can heal the body. Many HumanN superbeets reviews describe the brand as the number one supplement brand in the US powered by the patented nitric oxide technology.
It uses plant-based ingredients backed by clinical trials and scientific research to ensure optimal health support. Humann superbeets aid blood circulation to boost immune health, endurance, energy levels, metabolism, and cardiovascular health. Medical professionals use the brand's products worldwide, available in many health retail stores.
HumanN bestselling supplements include the Superbeets, Tart Cherry Gummies, Turmeric Chews, Neo40, Memory & Focus chews, and the BeetElite. The brand also provides a guided quiz to suggest supplements based on their nutrition and health goals. Overall, with the HumanN superbeets supplement, you can build a good foundation for good health.
Pros
Offers clinically-tested ingredients and formulations with proven health benefits

HumanN supplements are 100% non-GMO, gluten-free and vegan

Transparent ingredient policy with full nutritional information on each product

Free shipping within the US

HumanN supplements are accessible in many retail stores

Offers options to save
Cons
HumanN doesn't ship internationally

HumanN supplements are a bit expensive compared to other brands.
HumanN SuperBeets Reviews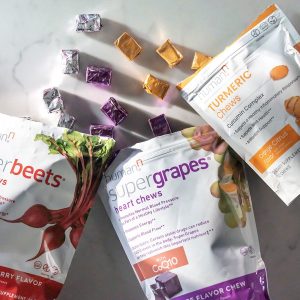 We looked at HumanN superbeets reviews from Trustpilot, Amazon, and other independent review blogs to see what real customers think about the brand. Customer reviews also reveal whether or not the brand's health claims are true.
HumanN Superbeets reviews on Amazon showcase 6,782 global ratings with a total of 4.4 out of 5 stars. Most customer reports include testimonies of increased energy levels and performance boosts. Many customers also appreciate the delicious natural flavors and recommend SuperBeets for good health.
Popular Alternatives to HumanN
Meanwhile, some customers complained that the Superbeets powder stains counter tops and any surface it touches. And one customer shared that they wouldn't recommend this supplement for anyone with intestinal issues due to stomach upset.
The HumanN Superbeets reviews from Highya offer an overall rating of 3.2 out of 5 stars from 46 customer reviews. More than half of users recommend the product to other buyers and appreciate the positive health benefits. But, some customers complained that they didn't notice any changes in their energy or blood pressure levels.
In addition, the HumanN Superbeets reviews from CVS pharmacy round up to whopping 5-star ratings. But many buyers admitted that getting used to the texture and taste of the heart chews may take a while.
HumanN FAQ
1. Where is HumanN Located?
HumanN is a privately owned US company, and the brand's headquarters is based in Austin, Texas, United States.
2. What are the benefits of HumanN Neo40?
The Neo40 HumanN supplement was formulated for daily blood pressure support and heart health function. It consists of science-backed ingredients that help to boost the body's Nitric Oxide to enhance blood flow. For instance, the HumanN Neo 40 consists of vitamins, amino acids, and beet root powder to maintain the cardiovascular system.
By increasing blood flow, it helps to regulate blood pressure levels within the healthy range and improve circulation. The supplement can also boost artery vasodilation and enhance healthy blood flow. It can also positively affect respiratory health and increase energy and performance.
3. Are there any side effects associated with HumanN SuperBeets?
Yes! SuperBeets may have potential side effects like most supplements and OTC products. Yet, based on the many HumanN superbeets reviews, the supplements are generally safe and well-tolerated.
The brand also conducts clinical tests on all its products to confirm safety and health impacts. In addition, you can check the ingredient information to check for any potential allergens.
4. What are the benefits of HumanN SuperBeets?
HumanN SuperBeets supplement is said to be an excellent source of nitrates to boost nitric oxide production in the body. The brand offers a variety of SuperBeets supplements for heart health, energy, memory & focus, and immune support. For instance, the HumanN SuperBeets heart chews offer an antioxidant boost for heart-healthy energy and blood pressure.
In addition, it can lower oxidative stress and prevent cardiovascular damage. HumanN Superbeets also increase blood flow to the brain to enhance memory, focus, and concentration. It can also restrict the destruction of essential proteins and nerve cells to boost energy and heart health levels.
5. What are the side effects of HumanN SuperBeets?
Generally, most HumanN superbeets heart chews reviews share experiences of some minor side effects. It is said to cause nausea, stomach upset, bloating, gas, and cramping, which may reduce as your body adjusts to the treatment. However, taking more than one chew daily can increase bad reactions and cause discomfort.
Another common SuperBeets side effect is Beeturia which is the condition that causes red-colored urine or sometimes red-colored stool. However, many physicians have confirmed that this is no cause for concern and is mainly due to the red color of beets. In addition, HumanN SuperBeets' side effects are non-life-threatening and won't affect your overall well-being.
6. Are HumanN SuperBeets Gummies good for your health?
Yes, the SuperBeets and Neo40 humanN supplements are formulated for anyone who wants to get the most out of their health. By using the HumanN Neo 40 gummies, you can enhance blood flow, reduce inflammation and improve cognitive function. It is also designed with science-backed heart-healthy ingredients to boost cardiovascular health.
7. What are the ingredients in HumanN SuperBeets?
HumanN uses clinically tested ingredients in all its supplements. The primary ingredient in the SuperBeets is the 100% non-GMO HumanN beet powder which is rich in phytochemicals and comes with a high nitrate concentration. It also uses resveratrol in superfoods such as grapes and berries for antioxidant and anti-inflammatory properties.
In addition, the brand doesn't use any artificial sweeteners or flavorings. The formulation consists of stevia leaf extract and natural black cherry or apple flavor for a sweet-tasting blend. The HumanN SuperBeets for memory and focus contains coffee fruit extract, which can help to increase BDNF protein levels to regulate memory and learning.
8. How Does The HumanN Memory & Focus gummies work?
According to common HumanN superbeets reviews, the memory and focus gummies work by increasing blood flow to the brain. The combination of nitric oxide and resveratrol (antioxidants) helps to increase blood flow through blood vessel dilation. It also reduces inflammation and prevents any damage from oxidative stress.
In addition, the coffee fruit extract in the gummies boosts neuroprotective protein function, also called brain-derived neurotrophic factor. The BDNF regulates brain cell survival and growth to aid cognitive functions, including learning and memory.
9. Are the Turmeric Chews from HumanN really effective?
Indeed! The HumanN turmeric chews contain a proprietary blend of turmeric and other antioxidants and anti-inflammatory ingredients. It has shown impacts in preventing damage from oxidative stress and inflammation exposure. In addition, HumanN turmeric chews can effectively manage heart and respiratory disease conditions.
10. Where can SuperBeets be purchased?
You can purchase the HumanN beet elite, superbeets, and Neo40 supplements directly on the company website for convenience and exclusive discounts. The brand also partners with retail stores, so you may find HumanN supplements in any walk-in stores below!
GNC
Sprouts Farmers Market
CVS Health
Fresh Thyme Farmers Market
Hyvee
Whole Foods Market
11. What is the company's return policy?
Our HumanN superbeets reviews discovered that the company offers a 90-day money-back guarantee on all purchases. You can contact the customer service team to get your Return to Manufacturer Authorization number for the return process. Once you receive your RMA number, you can send back the product to the manufacturer's address.
Then, you can get a refund immediately after your order has been processed and received. You will get your refund in the original form of payment. In addition, you can also cancel your HumanN subscription anytime before your next renewal date to avoid charges.
12. Who owns HumanN?
HumanN was founded by Joel Kocher and his wife Annmarie in Austin, Texas. Many HumanN superbeets heart chews reviews recognize that these two have greatly impacted the supplement industry with their product offerings.
13. Does HumanN have free shipping?
Yes! Our HumanN Superbeets reviews noticed that the brand offers free shipping on all US orders above $75. Depending on your location, you can expect your product to arrive within 1-10 days.
14. How can I contact HumanN customer service?
For any complaints or inquiries, you can reach out to the HumanN customer service through:
15. Does HumanN ship internationally?
Not yet! At the moment, HumanN beet elite, Neo40 gummies, and superbeets heart chews can only ship within the United States. However, you may come across HumanN supplements in a local GNC store in your country.
Check out our other superfoods brands like Tropeaka, Herbaly, GNC, and Moon Juice.