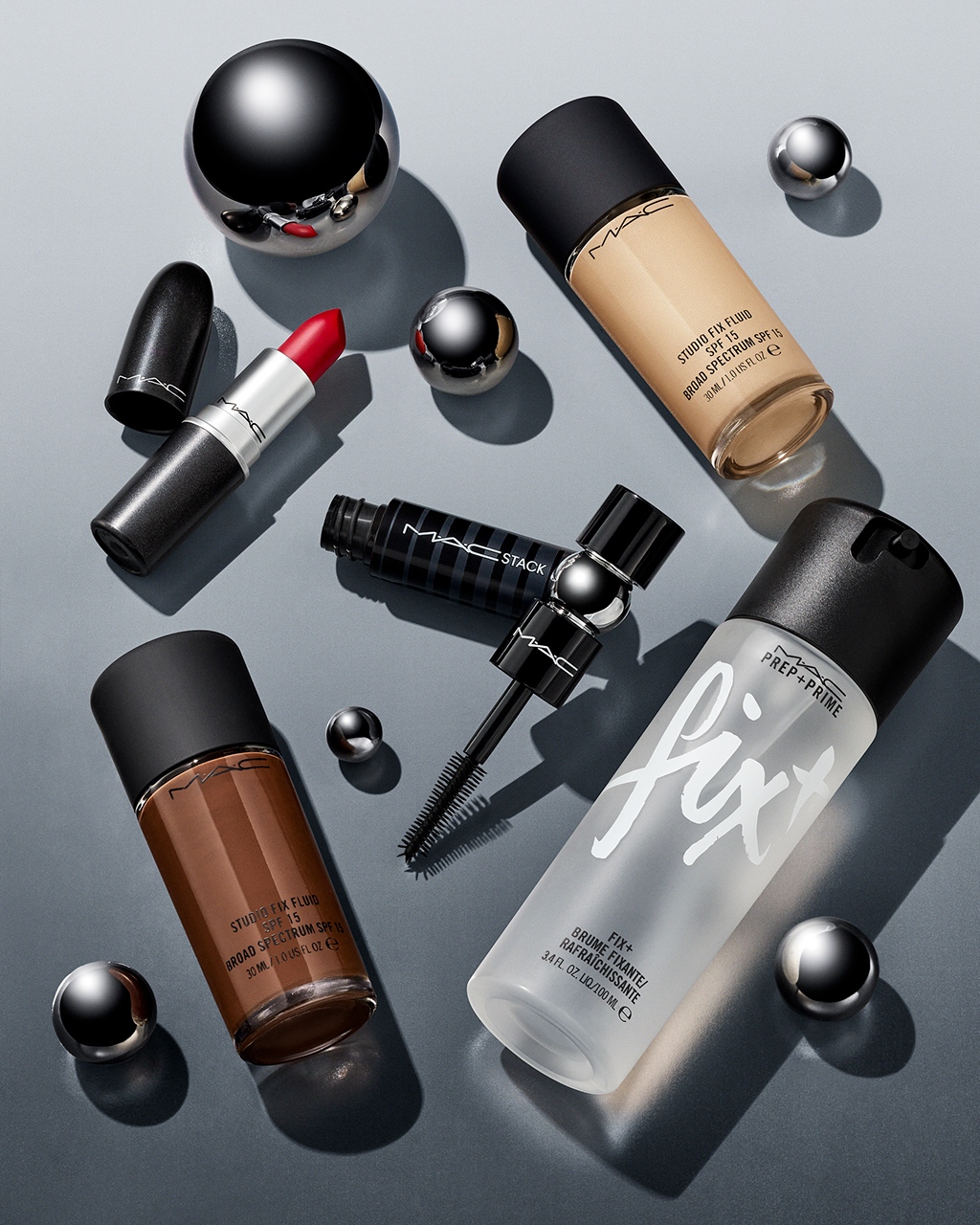 Finding high-quality products for your lips, eyes, and face is challenging. Stylized as M·A·C, MAC Cosmetics sells cosmetics products formulated for makeup professionals and consumers worldwide. Its mission is to ensure limitless self-expression by making sure they turn makeup into art for everyone. This in-depth MAC Cosmetics review will highlight the brand's bestsellers, customer ratings, promotions, and more. Read on to determine if you will add its cosmetic products to your beauty routine. 
About MAC Cosmetics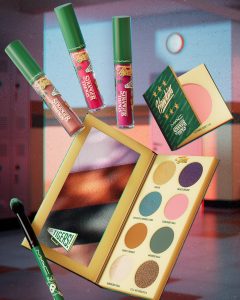 MAC Cosmetics is a leading makeup brand that offers a wide range of products for all skin types. The company was founded in 1984 by Frank Toskan and Frank Angelo. MAC is known for its high-quality products, innovative packaging, and trendsetting shades. 
The brand offers something for everyone, whether you're looking for a new everyday lipstick or want to experiment with vibrant eye shadows. Their collection includes long-wear liner, full-coverage foundations, and pigmented colors. 
Our MAC Cosmetics review found that the brand boasts 24.5 million Instagram followers and more than 20 million followers on Facebook. Harper's Bazaar, Glamour, and Allure have also featured the brand. Additionally, the company has collaborated with famous brands and celebrities, including Hello Kitty, Barbie, Nicki Minaj, and Rihanna. Read our reviews of MAC Cosmetics vs Sephora.
Pros
The brand offers a wide variety of products for eyes, lips, and face

They have high-quality formulas

The company ships worldwide

US customers enjoy free shipping and returns

Customers receive loads of discounts and deals

Their products are affordable
Cons
Some of their products are not 100% vegan

They do not accept returns or exchanges on products bought at their physical stores or local department store counters

The company doesn't offer customer support around the clock
MAC Cosmetics Products Review
In addition to lipsticks, MAC Cosmetics offers a wide range of foundations, eyeshadows, blushes, bronzers, and mascaras. This section of our MAC Cosmetics review will look at the brand's best-selling cosmetic products.
MAC Cosmetics Foundation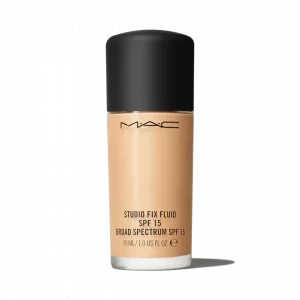 There are many reasons to wear foundation. Some people wear it to cover up their blemishes, while others wear it to achieve an even skin tone. MAC has a range of foundations, ranging from silky water-weight liquids to full-coverage sculpting formulas.
Their Studio Fix Fluid SPF 15 Studio Fix Fluid SPF 15 is a 24-hour color-true foundation available in 63 shades. Our MAC Cosmetics review discovered that this foundation is oil-free, meaning that it will leave your skin with a clean, natural, matte look while absorbing oil and reducing shine throughout the day. The foundation is also lightweight and breathable, meaning you can say goodbye to subsequent breakout and congested pores.
Ideal for all skin types, the foundation also provides your skin with some much-needed sun protection. Because it contains SPF, the product helps protect your skin from the harmful sun's rays. 
This foundation can help to even out your complexion. If you have any blemishes or redness, it can help cover these up and give you a more even skin tone. By wearing this foundation, you can also help to complement your skincare routine. If you're using any serums or moisturizers, this foundation can help lock these in and make sure that your skin is getting the full benefits.
What does it help with?
Studio Fix Fluid SPF 15 features silica, which can help reduce the appearance of fine lines and wrinkles. It plumps up the skin and gives you a more youthful appearance. 
Studio Fix Powder Plus Foundation is a one-step pressed powder and foundation designed to give your skin a twelve-hour ultra-matte finish and control shine without causing acne.
As the name suggests, the Pro Longwear Nourishing Waterproof Foundation is a waterproof formula designed to last 36 hours. It offers a satin finish and medium-to-full buildable coverage. 
Other foundations in its collection include the Full Coverage Foundation and Studio Waterweight SPF 30 Foundation.
MAC Cosmetics Concealer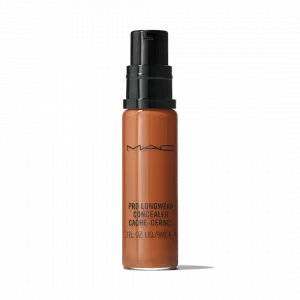 Concealer is one of the vital products in any woman's makeup bag. MAC offers a range of dermatologist-tested concealers that you can use to cover up dark circles, blemishes, and other skin imperfections. Their concealers can also brighten up your face and make you look more awake.
MAC Pro Longwear Concealer is a lightweight, liquid concealer formulated to provide 24-hour full matte coverage. By using this concealer, you can temporarily fill in the appearance of fine lines and wrinkles. You can achieve this by the concealer ability to temporarily plump the skin. Also, the pigments in the concealer help to reflect light and create a smooth appearance on the skin.
Moreover, you can use this concealer to cover up dark circles. Dark circles can be caused by several factors, such as lack of sleep, dehydration, and stress. MAC Pro Longwear Concealer can help camouflage the dark circles and make them less noticeable. 
Studio Finish SPF 35 Concealer, a highly concentrated, creamy concealer, is formulated to provide a natural finish and opaque coverage. Our MAC Cosmetics review found that this concealer can help to highlight your cheekbones. 
It can also act as a primer for your lids and lips; this is especially beneficial if you have oily skin. By applying a small amount of this concealer to your lids and lips, you can help create a smooth canvas for your eyeshadow and lipstick.
You can also use Studio Finish SPF 35 Concealer to hide blemishes, which are often difficult to cover up with foundation alone. You use it to camouflage the blemish and make it less noticeable.
MAC Cosmetics Powders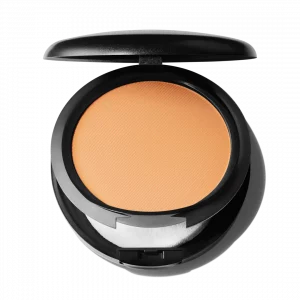 MAC offers powders in different sizes and shapes. You'll find shimmery highlighters, foundation, contouring bronzers, and shimmery highlighters in its powder collection. 
Formulated to give your skin a smooth, even ultra-matte finish, the brand's Studio Fix Powder Plus Foundation is a one-step powder and foundation that provides medium-to-full buildable coverage and a velvety texture, allowing your skin to breathe. 
The product is also non-settling, non-streaking, non-caking, color-true, and long-wearing. You can enjoy its results for up to 12 hours. Available in various colors, this product is photo-friendly, sweat-and-humidity resistant, and suitable for all skin types, including oily ones. 
MAC Bronzing Powder is a subtly tinted powder designed to give skin sheer, clean color effects, and highlights. It's ideal for those who want to enhance their skin tone, as it provides a natural, sun-kissed look. It also provides a smooth, even application on your skin. 
Blot Powder/Pressed is an oil-controlling pressed powder formulated to set the foundation and finish your face while adding minimal texture and color. It offers a sheer, matte-looking finish.
Blot Powder/Loose is a silky, ultra-fine powder that lifts and disperses oils while blotting your face without leaving a trace of powder. The product also offers sheer, matte velvety coverage, and you can use the powder for quick touch-ups.
MAC Cosmetics Eyes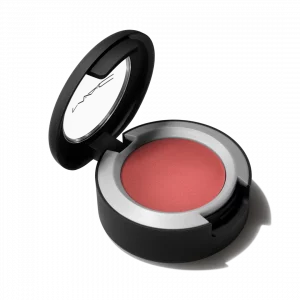 The company has a range of cosmetic products for your eyes. You can use the products to refresh your tired-looking eyes, camouflage pigmentation and dark circles, and disguise puffiness, blemishes, and imperfections.
Studio Finish SPF 35 Concealer is a lightweight emollient-based cream concealer formulated to provide discreetly opaque coverage. The concealer features broad-spectrum UVB/UVA SPF 35 protection, and it offers long-wearing, smooth, invisible correction for skin discolorations and blemishes with a natural finish. Because the formula is very concentrated, you can use a small amount to correct or conceal imperfections. This SPF concealer is also fragrance-free and water-resistant. 
MAC Pro Longwear Concealer can help you conceal undereye circles, skin discoloration, dark spots, and blemishes. You can apply this concealer to your under eyes using a 217S brush. If you are looking for a softer, diffused look, you might want to use a circular motion. You can also set it with any powder you prefer. 
Their eyeshadows come in single shadows and palettes, so you can create any look you want. The Matte Eyeshadow Palette is perfect for creating smokey eyes, while the In Extra Dimension Eye Shadow Palette is perfect for bright and bold looks. For something unique, check out the MAC Glitter Eyeshadow.
MAC Cosmetics Lips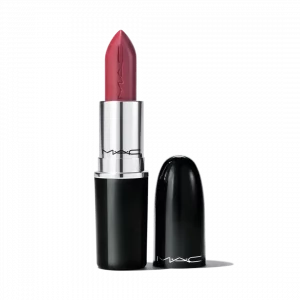 MAC has a variety of products that you can apply to your lips and enhance your beauty. These include quid lip colors, lipsticks, lip liners, and lip glosses. 
MAC is the leading lipstick line in the United States, and the brand offers a wide range of shades and finishes to find the perfect one for your skin tone and style. You're sure to find everything you need to create the perfect makeup look. 
Your lips can dry out easily; MAC Matte Lipstick Marrakesh is a spicy, earthy shade that will keep your lips moisturized throughout the day. If you don't always have a lot of confidence, wearing this lipstick can help: It will put you in a better mood and make you feel better about yourself.
It can also improve your appearance quickly. It only takes a few seconds to put MAC Matte Lipstick Marrakesh on. If you don't have enough time to apply makeup to your entire face, you can still put on a coat of this lipstick without having to worry about being late. Additionally, you don't have to wear a lot of jewelry to spruce up your outfit: a coat of this lipstick can give you the pop of color you are looking for. 
If you are seeking a long-wearing lipstick that will not transfer or smudge, check out MAC Retro Matte Lipstick. For a more hydrating option, check out the MAC Cremesheen Lipstick. If you want to experiment with bolder colors, the MAC Matte Lipstick is a great choice.
MAC Cosmetics Review from Customers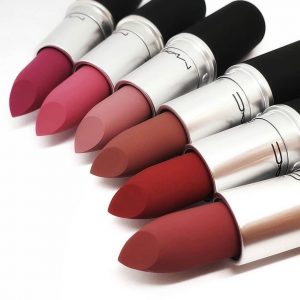 Our team had to check what customers think about this cosmetics company and its products. We found tons of positive reviews, with most users praising their products. 
On MACCosmetics.com, Pro Longwear Concealer scored an average rating of 4.1 stars out of 962 reviews. Most customers stated they love MAC Matte Lipstick and gave it a 4.4-rating out of 5 from 609 reviews.
Studio Fix Powder Plus Foundation had 4.5/5 stars out of 953 reviews. Users also had good things to say about the brand's Studio Fix Fluid SPF 15, and it had a rating of 4.4/5 stars out of 5,131 reviews. Customers said this product matched well with their skin tone, giving them a flawless look. They also loved how breathable and affordable it is. 
Popular Alternatives to MAC Cosmetics
On SiteJabber, most buyers stated that they love MAC Cosmetics products because they are high-performing and affordable. Most customers left a rating of 4 stars and above. They also praised the company for fast shipping and deliveries.
We also checked Makeup Alley and found that the brand scored an average rating of 4.3/5 stars from 353 reviews. More than 79% of buyers stated they would purchase their cosmetic products again. 
One of the customers stated that she loved Mac solid lipstick because it spread even color over their lips. She also loved how it has a long shelf life, and it wasn't easily removed from her lips. 
We also found a few negative MAC reviews on TrustPilot from buyers who were not happy after using their products. Most of the users complained that some of their products are not vegan. Others complained that they could not exchange or return items they had bought at their local department store counters and MAC's physical stores.
Sign Up for MAC Cosmetics
To get started with MAC, visit the brand's site and find the registration form. You'll have to provide a valid email address, zip code, phone number, name, and date of birth. You have to agree to their terms and conditions to continue to finish the registration process. Do not forget to tell them about your preferred local store, and the company will notify you whenever there are special events that you can join. 
Where to Buy
MAC has boutiques worldwide, where you can purchase their products. Use the store locator tool they have provided on their site to find a nearby boutique. Their products are also available on their eCommerce website MACCosmetics.com.
MAC Cosmetics Shipping and Return Policy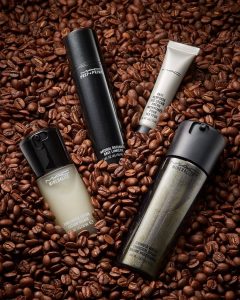 MAC ships worldwide, and US customers have the following options:
The Same Day option will cost you $8

Overnight takes one business day and needs $15

2nd Day option will take two business days, and it requires $10

The Standard options take between 2 and 5 business days and need $5
Your order will qualify for free Standard delivery if you spend more than $25. The company processes orders between 1 and 2 days; once your order is sent out of the warehouse, you will receive a confirmation email that contains a tracking link. Use the link to check in on the progress of your package. 
The brand offers free returns to US customers. You can start the return process any time you want if you don't like the cosmetic product you have purchased.
Promotions & Discounts
MAC offers tons of promotions and discounts throughout the year. Here are some of them:
Subscribe to save 10%

Refer a Friend, and the two of you will get $10

You will receive a free Kit and Fix Plus if you spend $75 or more

Sign up and get

 

25% off on all products
US customers who buy products with more than will also receive instant perks such as free returns and shipping. Additionally, you can enjoy discounts of up to 40% on select items in the Sale section.
Contact MAC Cosmetics
If you have any questions about MAC or its products, contact their MAC cosmetics customer service representatives using the following communication channels:
Call 1.800.588.0070 for general inquiries

You can send a message to their support team via their site

Email, text (1)646-461-4083, or video chat to talk to an Artist
MAC Cosmetics Review: Editors' Verdict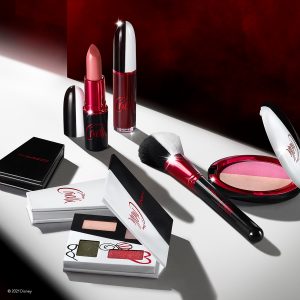 To conclude this MAC Cosmetics review, our team has found that this cosmetics brand is worth checking out. Their products are affordable and last long. 
The checkout experience is crucial to making a sale. The brand site is well-designed to ensure users have an easy and streamlined process that allows them to complete their purchases as quickly as possible without problems.
Their products are also effective, and many customers had positive things to say after using them. We, therefore, recommend the brand to anyone looking for high-performing and affordable lips, eyes, and face products.
Are you looking for new makeup brands? Check out our reviews of Ciate London, Pat McGrath, Freck Beauty, and Covergirl.
MAC Cosmetics FAQ
Is MAC Cosmetics cruelty free?
If you are asking yourself: Is Mac Cosmetics cruelty free? The brand does not test its cosmetics products on animals, and it does not have animal testing facilities.
However, MAC sells its products in China, where they do animal testing before selling products.
Is MAC Cosmetics vegan?
The company is not 100% vegan, but you'll find some products that do not feature animal-derived ingredients.
Where are MAC Cosmetics products manufactured?
Their products are manufactured in several countries, including Italy, Canada, and the United States.
Is MAC Cosmetics still a good brand in 2022?
Yes. One thing that sets MAC apart from other makeup brands is its dedication to quality control. Every product is rigorously tested before it hits store shelves, so you can be confident that you're getting a high-quality product.