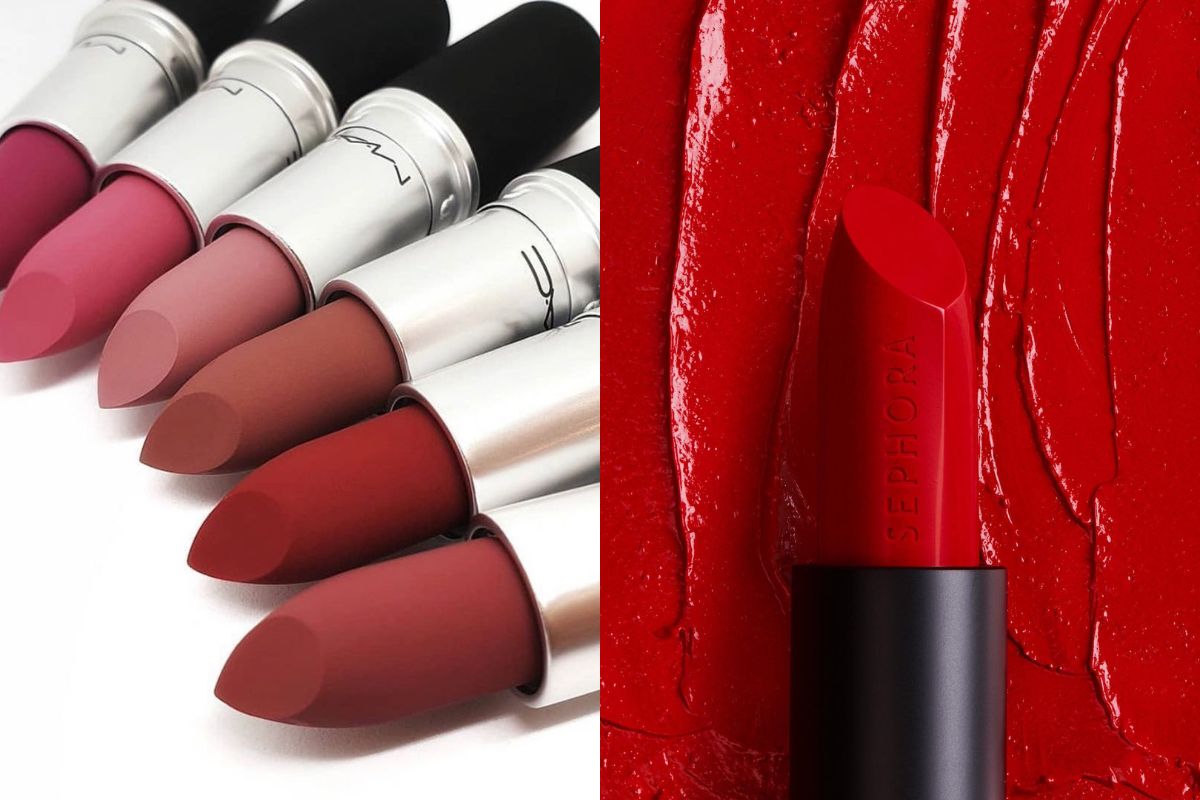 This MAC Cosmetics vs Sephora review isn't so much a contest as a closer look at two of the biggest names in the beauty industry. You might even have seen both names mentioned in the same advert since Sephora is a cosmetics supplier which carries many brands – one of which is MAC!
If you know you're after a MAC product and you need it in a hurry, then same-day delivery through the MAC website is the fastest way to get your hands on it. But since they joined the Sephora family, it's now possible to buy all your favorite MAC products through Sephora alongside other customer favorites such as Anastasia Beverly Hills and Fenty by Rhianna. 
MAC Cosmetics vs. Sephora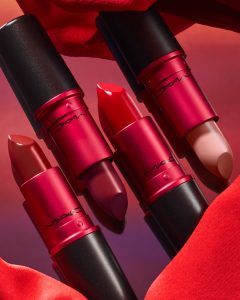 MAC Cosmetics vs Sephora isn't a competition but more a question of what you're shopping for and how much you tend to stick to a single brand for your makeup needs.
If you like exploring products from different manufacturers and enjoy creating new looks by combining different styles of makeup, then Sephora features a huge range of brands – often including exclusive products before they become available elsewhere – as well as a range of budget-friendly staples under its own-brand label.
On the other hand, if you prefer sticking to products designed to work together or you're trying to recreate a specific look from MAC advertising or social media, then shopping directly on the MAC Cosmetics website allows you to access the entire range without any middlemen as well as letting you use virtual try-on and shade-match services across the range.
MAC Cosmetics vs Sephora Pros and Cons
MAC Cosmetics
Pros
Shop only MAC products and hear from experts on the range.
Virtual try-on and consultation services.
Cons
You will need to shop elsewhere for non-cosmetic items.
Terrible customer service.
Sephora
Pros
A wide range of well-known brands is available in the same place.
Budget-friendly own brand ranges of cosmetics and other items.
Cons
Non-existent customer service both in-store and online.
Difficult to contact due to central Europe location.
MAC Cosmetics vs Sephora Makeup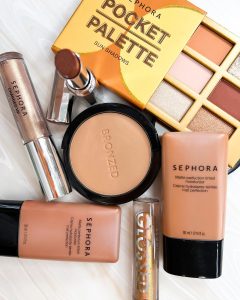 Makeup is complicated, and with such diverse ranges available through both brands, it would take an article in itself to go through all the ingredients.
Both Sephora and MAC display the full ingredient list for each product on the product page, and you can Google any individual ingredients you're not sure about.
MAC Cosmetics are all free from the following ingredients: phthalates, parabens (except MAC pro chromacake), formaldehyde donors, SLS, hydroquinone, triclosan, d&c yellow no 11, ethanolamines, and PABA. 
Of course, MAC products carried in Sephora stores and on its website are also free from these ingredients. But if you're shopping from a range of brands, you will need to check each company's individual ingredient policy and certifications.
Package and sustainability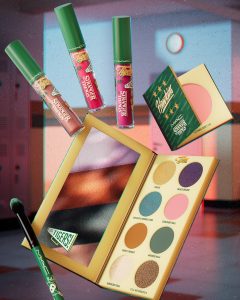 When shopping through Sephora, the packaging choices and the sustainability of ingredients and wrapping will vary between companies as much as the color palettes and prices. If you're concerned about the impact of your cosmetics' packaging, then it's worth looking into company policies for the products you're interested in trying to see if they match your own ideals. 
Sephora has made it easy to see which products are suitable for vegans or have a particularly low Impact with the 'good for' stickers displayed on individual product pages when they qualify. In locations where it is practical, Sephora is committed to adopting lower emission practices such as electric delivery trucks in many European cities.
When many of us worry about the impact of all the plastic packaging we empty, it's refreshing to discover that both MAC and Sephora will accept empty makeup packaging at any store or through postal return for recycling.
This is fantastic news for anyone living in an area where they have difficulty recycling certain products, and MAC will even give you a free lipstick when you've recycled enough of a particular type of packaging!
Product types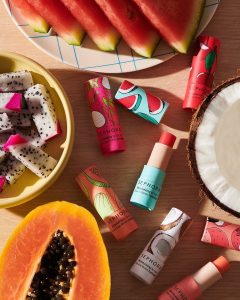 The entire MAC cosmetics range is available through its website though there may be some variation in ranges among regions. There is also a range of services and virtual try-on tools available to help you get the most out of your makeup.
Sephora stocks a range of MAC products alongside other well-known makeup brands and a selection of their own-brand products. In addition to cosmetics, you'll find sections of the Sephora website to shop for shower and bath products as well as intimate care and adult toys.
MAC Cosmetics FAQs and information pages will tell you everything you need to know about their sourcing and policies, but with products from a range of different brands, you may not have time to investigate individually we're pleased to see Sephora has included the option to sort makeup by its vegan and eco-friendly credentials. 
Quality
Reviews concerning the quality of MAC's products are generally positive and, where faulty or incorrect products have been sent out, its customer service team seems eager to take responsibility and rectify mistakes – at least when reviews are left on their own website.
Sephora is a little more varied in terms of quality since they supply items from a range of different brands. It's a great place to look if you tend to stick to the highest quality for certain products but aren't fussed about the luxury versions of others.
Sephora's own-brand cosmetics and bath products are well priced and of good quality, so you can grab your name-brand lipstick in the same place as stocking up on some cheaper essentials.
Customer review ratings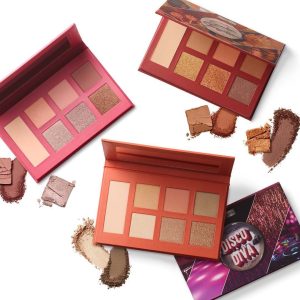 It's not often we review two companies and they both get the same Trustpilot score, but it's not something we're celebrating since, in this case, the score was a shocking 1.8!
MAC Cosmetics Trustpilot page is littered with reviews from furious customers who never received orders marked as delivered or received orders with missing items who have had no luck contacting customer services.
While the claimed profile and high rate of responses to negative reviews might at first seem reassuring, we noticed that the majority of responses are a copy-paste of the same canned response inviting customers to get in touch via email with 'Trustpilot' in the subject line. We're not convinced this will do a lot of good when many of the reviews concern a lack of response from customer services after having emailed about the problems in the first place!
Sephora doesn't fare any better on Trustpilot, and the unclaimed profile for their US website has hundreds of negative reviews. US customers seem to have a particularly hard time as the company is based in France, making it time-consuming and difficult to get in touch in real-time.
Sephora also seems to suffer similar issues to MAC when fulfilling online orders, and multiple customers have complained of missing items and/or orders which never arrive at all. This is made worse by difficulty getting hold of customer services and their apparent lack of interest in resolving complaints outside of Europe.
Further customer reviews
A worrying number of customer reviews also refer to poor or even discriminatory treatment in Sephora stores, with older customers being made to feel uncomfortable in several locations and store assistants in many others apparently uninterested in assisting customers.
We wondered if the negative reviews for the US branch of Sephora might be the result of a poorly managed expansion, but when we checked the Trustpilot score for the French website (the country in which Sephora was founded), we found the reviews even worse!
Because this profile was claimed, we found that customers from multiple countries, including the US, had resorted to leaving negative reviews in an effort to elicit a response from international customer services, leading to an even worse impression.
Sephora and MAC also share some of the highest numbers of complaints we've seen on Better Business Bureau and, although both companies have responded to nearly every complaint, it doesn't seem to have been to the customer's satisfaction in a lot of cases.
Many of Sephora's responses are what we can only describe as argumentative, refusing to accept customers' honesty over missing items and disputing customer requests for refunds on items they have not received. While we're sure customers do sometimes lie to receive refunds, it doesn't seem likely that they would go as far as making formal and public complaints when those refunds were refused, and we've never seen a company respond so combatively as a default position.
MAC Cosmetics vs Sephora: Editors' Verdict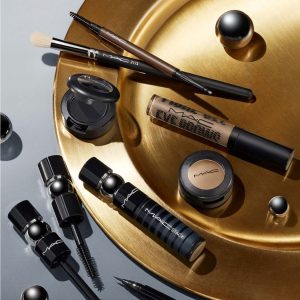 After a closer look at MAC cosmetics vs Sephora, we can't recommend either company to our US readers when it seems clear from customer reviews that neither of them has cracked the US market or lived up to the high expectations of American customers.
There are certainly quality products to be had from both suppliers, but if you're set on a particular MAC product, you're probably better off finding a physical stockist you know you can rely on than buying from the website – and stay away from the unfriendly Sephora stores while you're out there!
Are you still interested in other popular makeup brands? Check out our reviews of Jeffree Star, Kylie Cosmetics, Anastasia Beverly Hills, and Fenty.