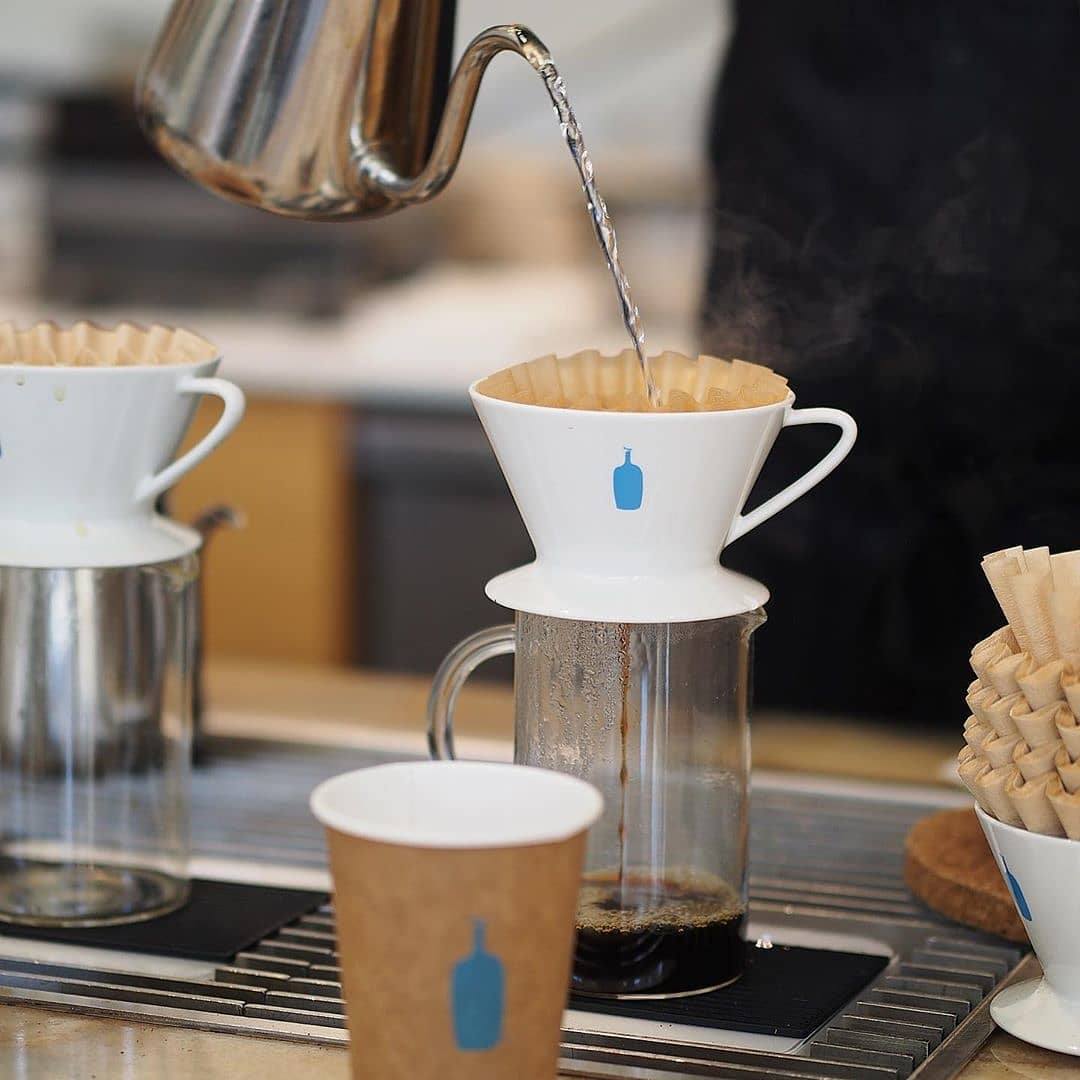 There are those who like coffee, there are those who love coffee and there are those who LIVE for coffee. For that passionate third group, only the type of specific quality that you can get from a specialty brand will do. There are A LOT of great coffee brands out there, but not many take things to the level that Blue Bottle Coffee have. Blue Bottle coffee subscription is a great way to treat yourself or your friends in case you live for your morning coffee. Intrigued? Let us take you on a journey with this Blue Bottle Coffee review.
They specialize in bringing you the best whole bean coffee that is fresh and sustainable. This coffee company is different than the rest. Blue Bottle has been popular for quite some time and in the following lines, you will understand why. Your favorite coffee might be replaced after you read our honest Blue Bottle Coffee review!
About Blue Bottle Coffee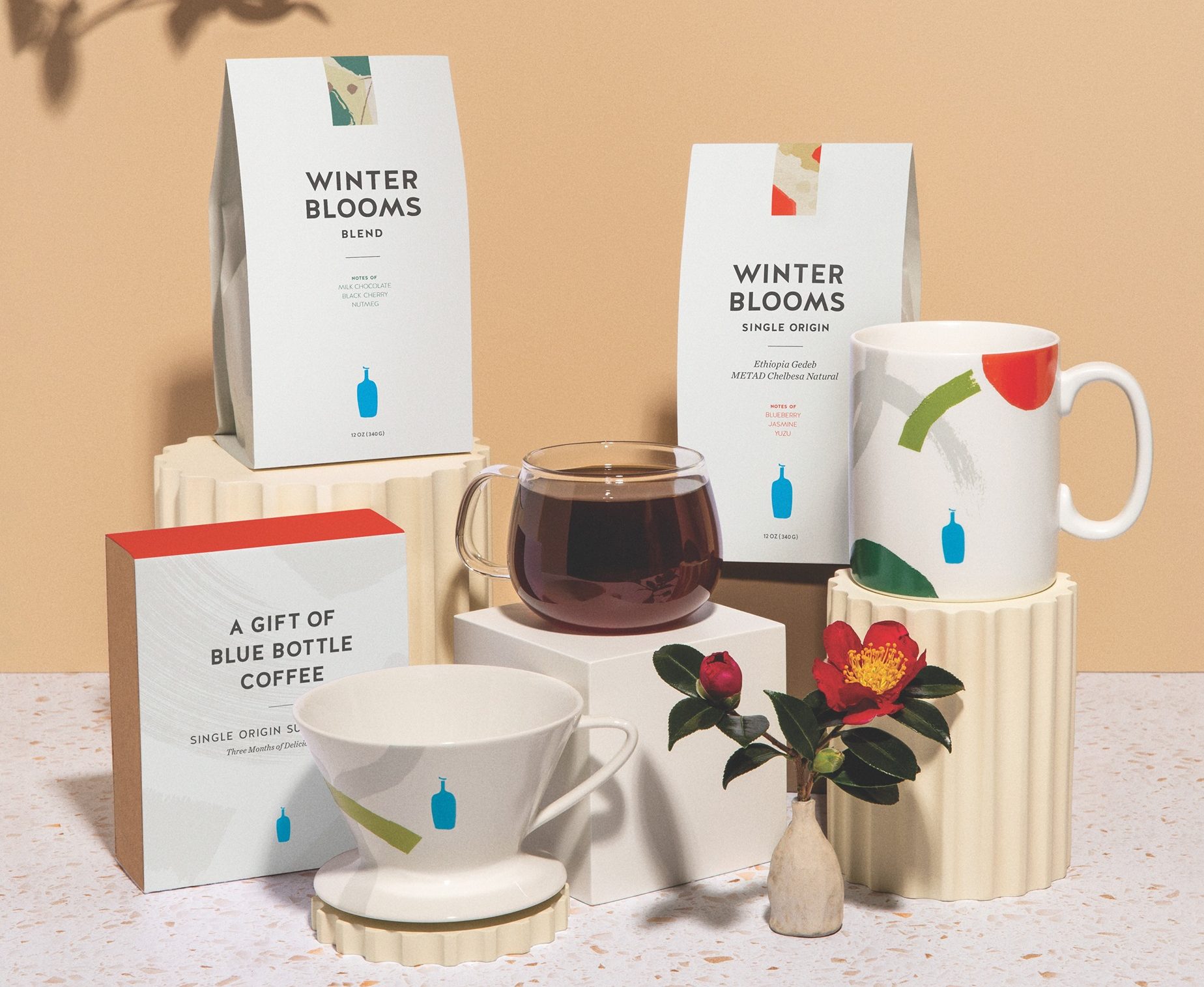 If you are keen to find out more about the Blue Bottle Coffee brand, a quick look at their 'Our Story' page (found on their website of course) will offer up more than you expected. They say the story begins 319 years ago, that's a long time for a brand story to unwind.
The story involves the Turkish army, an undercover emissary, valiant deeds, and Central Europe's first-ever coffee house (The Blue Bottle) – it's well worth a read. But for many, who may simply want to know about the quality of the coffee itself, just a little further reading will tell you all you need to know.
Which is, that Blue Bottle Coffee is truly passionate about making excellent coffee. This is something that cannot be underestimated – to clarify when we say passionate we mean: knowing the exact time to drink coffee so it has peak freshness and peak flavor – that's down to the week!
The truth is. that type of passion underpins everything that Blue Bottle Coffee does. Even better, they are also pretty passionate about serving that quality to their customers – which is why we just had to give you a Blue Bottle Coffee Subscription review…we love coffee too.
Blue Bottle Coffee Overview
The Blue Bottle's passion for producing great coffee is again evidenced by the fact that this particular brand has built up somewhat of a network –  both with their ever-growing community of customers and their coffee shops which are dotted around the U.S, Japan, and Korea.
To the untrained eye, Blue Bottle Coffee simply offers a coffee subscription service – that is nothing new. But for those who live and breathe coffee, you will be interested in the fact they claim to know exactly when the optimum time is to brew your coffee for the very best flavor – having this information means you brew and drink your coffee in a way that is perfectly aligned, giving you the very best cup every.single.time.
A key part of the Blue Bottle subscription is that they ship your coffee to you at just the right 'window' of time. This means that by taking the guesswork out of it, you get to have great coffee whenever you want it and they keep their very loyal following of coffee lovers happy. Win-win.
Pros
The subscription includes an assortment of coffee types based on the 'tilt of the earth and harvest cycles'
You can choose between pre-ground and the whole bean depending on your preference
The beans are continually tested and monitored for taste and freshness
There is a variety of single-origin and also blends on rotation through the subscription
You can sign up for a $5 trial
Cons
Not the widest range of coffee options available
It's a subscription service so you have to remember to opt-out if you no longer want regular coffee
The price is a little higher than some other brands
Blue Bottle Coffee Subscriptions Review
If you are the type of person who is going to buy a coffee bean subscription – you must really be a coffee lover. A coffee subscription will set you up with regular coffee without you ever having to worry about heading to the store or to your local café. You're in need of an espresso? No worries, the coffee subscriptions will help with that by offering the best freshly roasted beans. Blue Bottle coffee is a very popular subscription coffee brand in the US.
But is a subscription really worth it? And is a Blue Bottle subscription really that much better than all of the other coffee subscription services on the market? Check out our Blue Bottle Coffee subscription review to find out if this brand is something you will enjoy.
Single Origin Assortment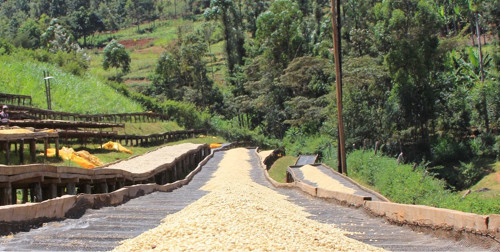 If you are wondering what Blue Bottle coffee means when they say 'single-origin coffee' – simply put, it is a particular coffee, with no blend. It comes from either one single producer, one crop, or one region in a country. The Single Origin Assortment at Blue Bottle Coffee comes from their handpicked producers.
The beans are then roasted with a 'light hand' and then offered to their eager customers. The good thing about this subscription is that they change the origin every two weeks so you don't get stuck with the same coffee month after month.
If you've been wanting to try out single-origin coffees and taste the notes, now's your chance. Taste the best coffee beans on the market!
Blend Assortment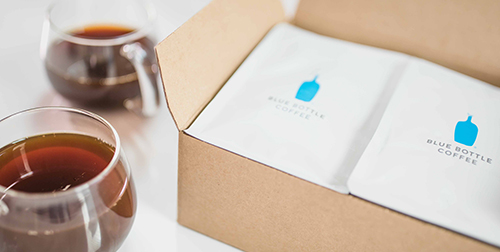 For those who like a blend for the layered flavors and unpredictability of it – The Blend Assortment from Blue Bottle Coffee is designed with you in mind. They say they create their blends from up to 3 organic coffees but focus on harmony when choosing which ones to blend for the perfect cup.
The roasting process is a little 'darker' for this assortment but again they rotate their offering so that their customers get a variety from their 5 blends each week. Some would say that if you get it just right, blends provide a more varied and enjoyable experience than single-origin coffees. This really is a question of personal taste, but what is for sure is that Blue Bottle Coffee provides something for almost preference.
Blue Bottle Coffee Bella Donovan Review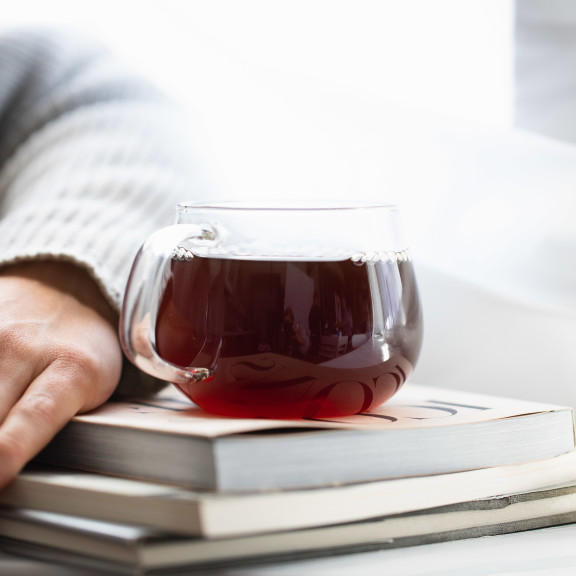 We could not write about coffee without including a Blue Bottle Coffee Bella Donovan Review – their most popular blend. The Blue Bottle Coffee Bella Donovan is a type of Moka-Java pairing – which is said to be the oldest blend in the world. They say their blend is 'a wild and jammy natural from Ethiopia which finds balance with more substantive coffees from Sumatra and Peru'.
Like most Moka-Javas it is a sultry blend, darker and richer than most other blends. Moka – Java's usually treading a harmonious balance between being both earthy and 'fruity' – something that Blue Bottle Coffee has achieved with their own Moka-Java interpretation.
Blue Bottle Coffee Brew Tools Review
You can't make coffee without the right equipment – Blue Bottle Coffee has thought of that. With any coffee subscription service, there is no getting around the fact that you will need to make the coffee yourself…unless you have a live-in barista? If the answer is no, getting the right tools can be as important as getting the right coffee. We'll go over a few of their tools and kits to make the most delicious coffee possible. From coffee maker to coffee bottle, these tools will be your savior!
Blue Bottle Pour Over Kit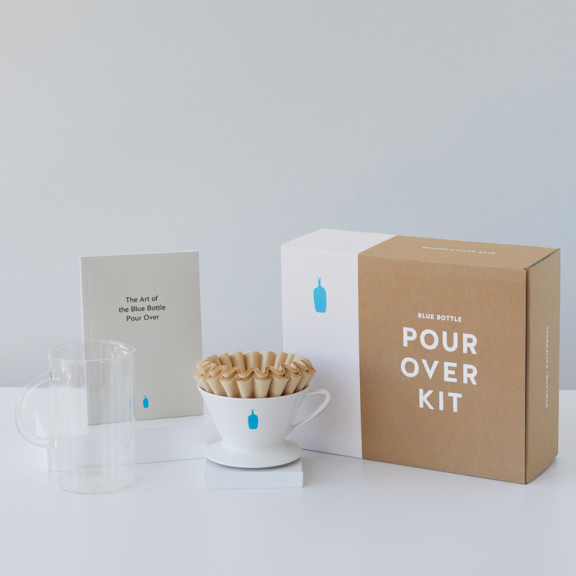 What is the point in investing in the very best coffee to simply spoil it at the last hurdle by using the wrong equipment? It would make sense that if you are going to buy the coffee from a particular brand, you should buy their kit too – this could be a good investment if you are passionate about the taste of your coffee.
Well, Blue Bottle coffee says their Pour Over Kit is: 'like switching from a butter knife to a Japanese cleaver'. A pour-over kit gives you much more control over things like temperature, speed of brew, and therefore taste – it's one of those things that enthusiasts love.
That said, even novices can now get into the game as Blue Bottle Coffee also include a guide with their kit. The entire offering includes a dripper, a filter a carafe, and of course the How-To guide as well.
Hario Blue Bottle Coffee Cold Brew Bottle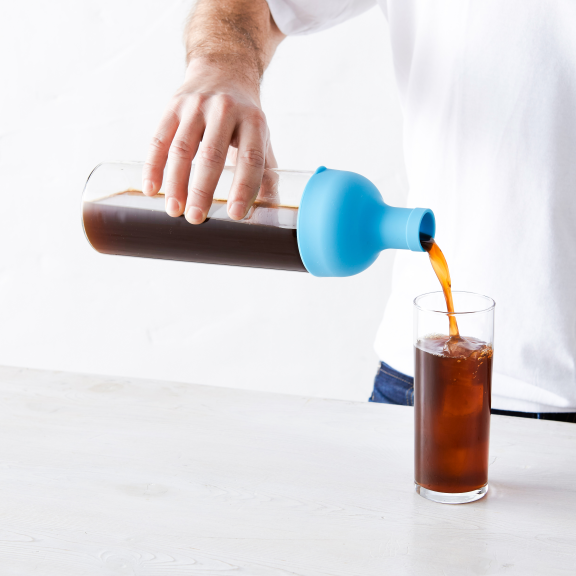 Blue Bottle Coffee cold brew is easy to make with their Brew Bottle. Cold-brew is for those who love cold coffee – but hate the fact that when you brew it, then cool it with ice, it becomes watered down. The brew bottle will give you cold coffee without the hassle of needing to heat the coffee itself.
You simply grind the coffee and add it to the Hario Cold Brew Bottle with water. The one thing you do need is time – you will need to plan ahead as the process does take longer. That said, what you end up with is probably well worth the wait…delicious Blue Bottle Coffee cold brew.
Blue Bottle Coffee Reviews from Customers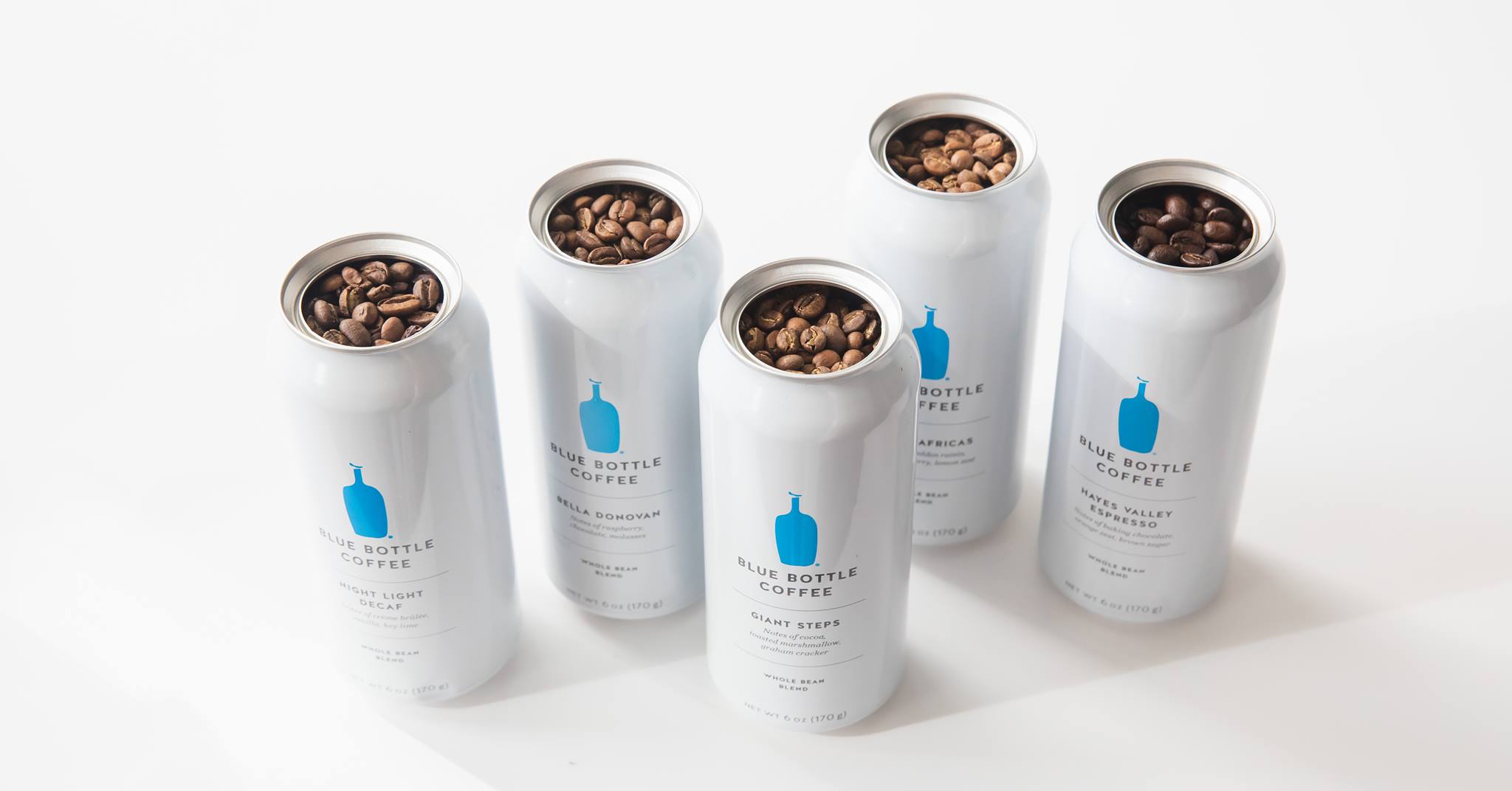 This brand has a keen and loyal following – despite this, Blue Bottle Coffee does not feature any reviews (positive or otherwise) on its website. If you are after a Blue Bottle Coffee review to make up your mind, here are just a few we found around the Internet:
'There's no shortage of good coffee in SF, but Blue Bottle still remains my go-to, old-reliable spot in SF. I fell in love with the woody, floral-tasting New Orleans style a long time ago. In current times, this might be overtaken by the oh-so-smooth Muscovado Sugar Latte for the top spot. If you're feeling something that isn't coffee, go for the hojicha latte. The earthy tea flavor really comes through. Be back soon Blue Bottle!.'
'Blue Bottle is a name that any coffee enthusiast knows. It's so hard for me to pass the opportunity to get Blue Bottle when I know it's available. Lucky for me, my new job is very close by to this location so it makes for a perfect treat when I visit the office once a week. My go-to order: 12 oz New Orleans style iced coffee with old milk (will add a waffle if I decide to treat myself). I usually go for 16 oz iced coffees/lattes, but the 12 oz Nola is more than enough for me. It's strong and smooth, and the oat milk adds the right amount of creaminess and a subtle hint of natural sweetness that doesn't take away from the cold brew. Weekday mornings at this location don't seem too hectic. The line usually doesn't get any longer than 2 people!'
Populat Alternatives to Blue Bottle Coffee
More Customer Reviews
So, if you are looking for a Blue Bottle Coffee review, the positive ones are very easy to find. In fact, we had to search pretty hard to find anything negative about the brand!  We finally found just a few negative Blue Bottle Coffee beans reviews on Amazon. Here is what they said:
'Nothing special'
'Purchased some directly from Blue Bottle Coffee to try out. Made some for 4 of my more coffee savy friends and it got thumbs down. Upon opening the package, the aroma reminded me of cigarettes. I attributed this to the roasted beans being quickly packaged and may be needed a few days to breathe. After a week, it still smells burned. I let a few others smell it and received similar feedback (Ashtray?) Found the blend to be very acidic in nature (less smooth) which immediately attacks the front of your tongue…'
For a brand that has been around for several years, having just a few negative reviews online is pretty good in our books. That said, we would always recommend trying a product yourself to make up your own mind!
Sign Up for Blue Bottle Coffee
If you are keen to try Blue Bottle Coffee, it's pretty easy to sign up via their website. You simply go to their sign-up page and add your details.
Where to Buy Blue Bottle Coffee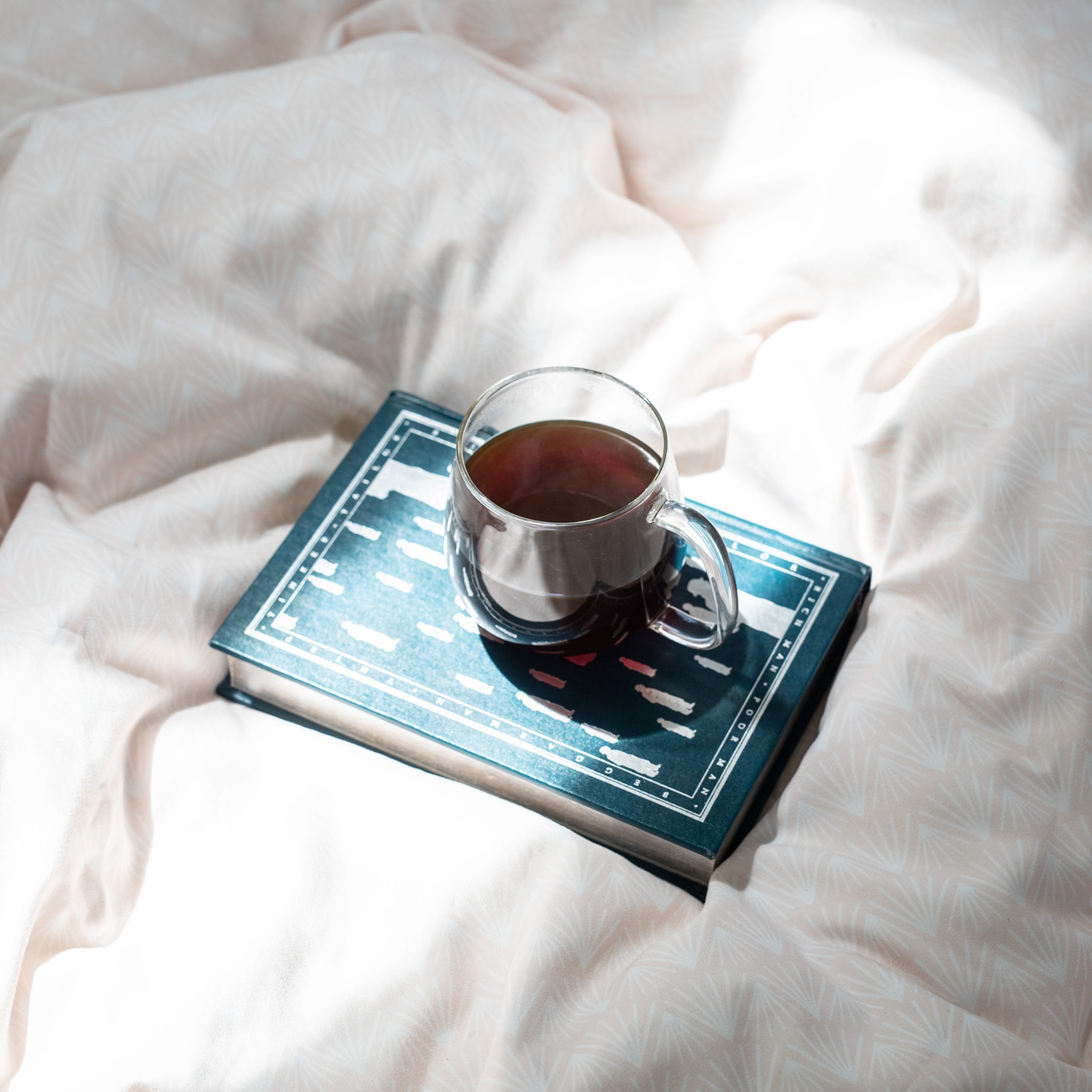 Blue Bottle Coffee locations are not hard to find – in fact, you probably have seen a few local cafés around with a few people queuing (the brand has gained a type of hipster status). Obviously, you can subscribe for coffee via their website and get it delivered straight to your door.
You can also find Blue Bottle Coffee in cafes located everywhere from the US to Japan and Korea – they are also stocked in Target and Wholefoods. Like most other things in the world, you can also buy the brand's range on Amazon.
Locations
If you are keen to buy Blue Bottle Coffee in-store, then they have lots of places you can find them: here are just a few…
Blue Bottle Coffee NYC:  Rockefeller Centre, Morningside Heights, Grand Central Place, Bryant Park
Blue Bottle Coffee DC: Georgetown, Union Market, Union Station
Blue Bottle Coffee Chicago: Wolf Point
Blue Bottle Coffee Boston: Chestnut Hill, Harvard Square, The Pru
Blue Bottle Coffee Shipping and Return Policy
When it comes to shipping, Blue Bottle Coffee offers a pretty good deal – free standard shipping on their non-subscription products (that's only for the US and for over $35 before tax). They also offer free shipping for their subscriptions for the US too.
If you are not completely satisfied with your order from the brand, you can return all or part of your order within 30 days of your purchase. It's important to note that Blue Bottle Coffee cannot accept returns on coffee since it is perishable. That said, you can contact their Guest Experience Team if there was an actual error with your order.
Promotions & Discounts
Everyone loves a discount – especially when you are buying in bulk, right? If you are purchasing Blue Bottle products they offer a special discount when you buy 25 or more of anything on their site. They provide a handy form you can fill in for requests, but you can also write to them at [email protected].
Contact Blue Bottle Coffee
It's very easy to get in contact with the team at Blue Bottle Coffee. Simply fill out the form on their contact us page or use one of the many email addresses they have listed for all of their internal departments – from Press to donation inquiries.
Is Blue Bottle Coffee Worth It?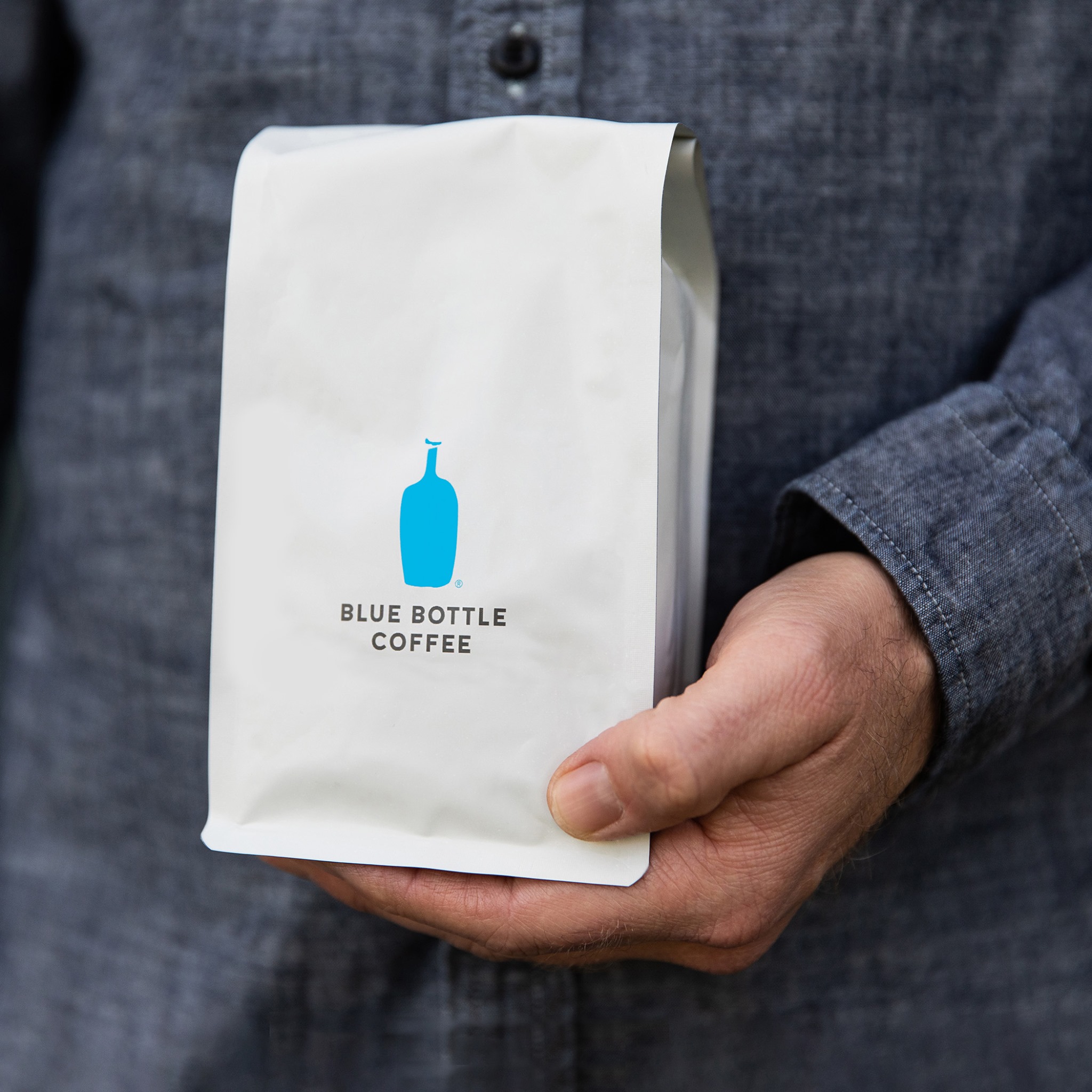 This Blue Bottle Coffee review was an easy one to put together – there was so much information available on the brand as they have developed somewhat of a cult following which includes, bloggers, the general public, and of course those who really, really love coffee.
If you search for a Blue Bottle Coffee subscription review, you'll find much of the same dialogue – that this is a brand that has taken the process of sourcing, brewing, and drinking coffee to a whole new level.
Simply put, there are so many positive reviews online because this is a brand that produces artisan coffee and delivers it to your door, at the perfect time for peak taste and freshness – what's not to like?
So if you're wondering what's our final verdict and whether Blue Coffee is worth it, then yes! We totally think it's worth it.
If you are looking for more popular coffee brands, then it's worth checking out our honest reviews of Maud's Coffee, Eight Ounce Coffee, Bean Box, and Atlas Coffee Club.
Blue Bottle Coffee FAQ
Is Blue Bottle coffee Certified Organic?
Blue Bottle Coffee is Certified Organic by the CCOF. They say that over 85% of the coffee they purchase is Certified Organic as well as most of their blends.
If you want to find out more about their certifications, they are listed in the details of their coffee products. They are also stamped on the bags in-store.
Does Blue Bottle have decaf coffee?
Blue Bottle Coffee provides a decaf option for those who like their coffee without the kick! It is called Night Light Decaf and works well in espresso and filter preps. You can buy Night Light Decaf as a single bag or you can order it as a separate subscription.
How long does Blue Bottle coffee stay fresh? How should I store my coffee?
Blue Bottle Coffee guarantees that the coffee can stay fresh for up to 60 days after being roasted if kept in its original packaging. The bags are specifically created to keep out light, moisture, and air so the coffee should not be placed in other containers.
You should keep your coffee out of direct light, heat, and in a cool, dry place. As mentioned above, if it's kept in the original packaging, it should last longer. Blue Bottle Coffee recommends using the coffee within 20 days after it's been roasted.
Is Blue Bottle coffee Fair Trade Certified?
It does not mention on their website that they are 100% Fair Trade Certified. Blue Bottle Coffee only informs that they cooperate with Fair Trade certified companies, however, not all of their suppliers invest in sustainability.
Where is Blue Bottle Coffee located?
The headquarters of the company are in Oakland, California. But it also has locations throughout the United States and Japan.