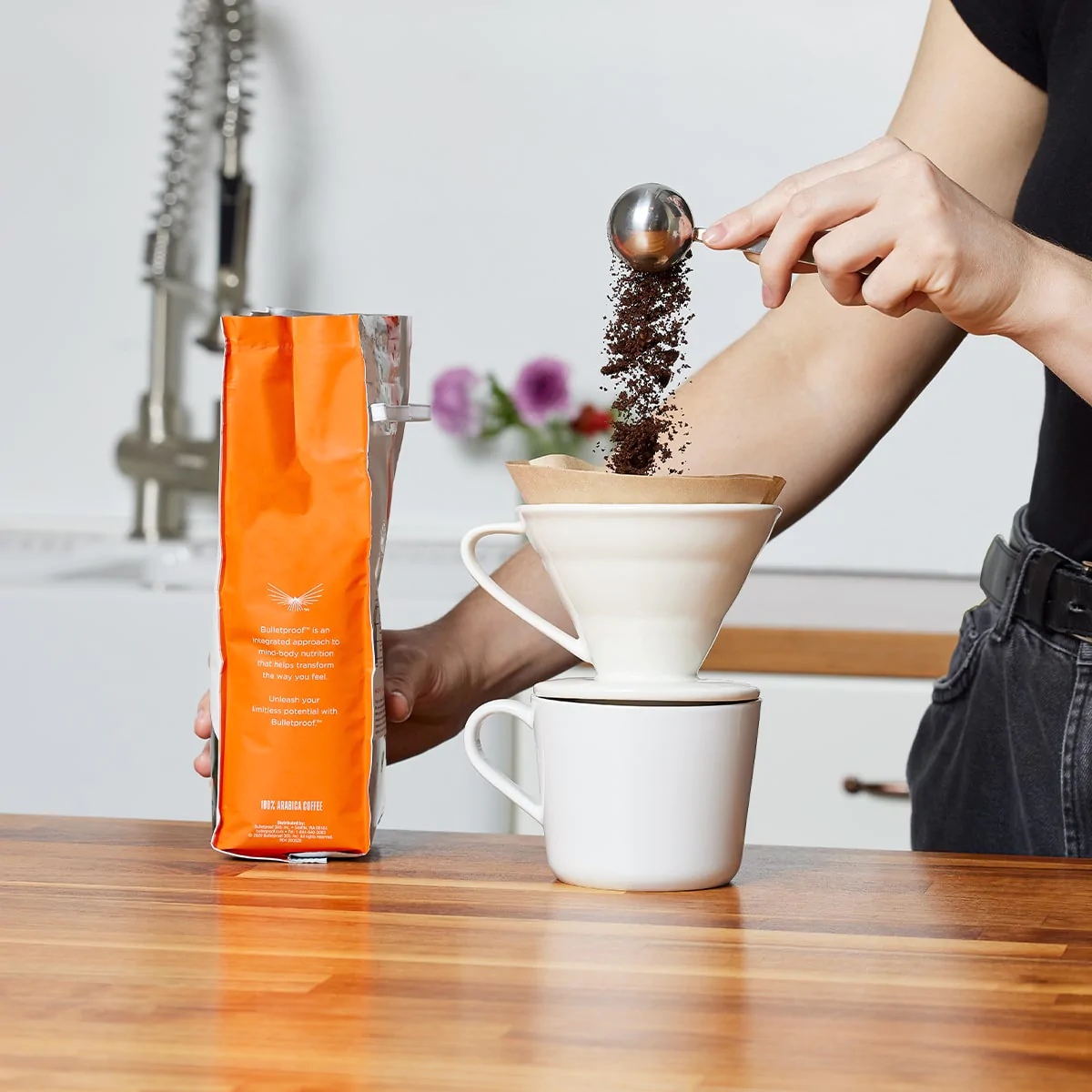 If you love the taste of coffee and the whole ritual around taking a coffee break, but you want to avoid caffeine, there's nothing lost. Luckily, there are many decaf coffee brands you can choose from, and still enjoy the pleasures of drinking quality coffee. It might take a while to find the brands you like, as not all have the same quality. Not to mention the large selection of aromas and blends available. To help you find your favorite caffeine-free coffee, we created a list of the 10 best decaf coffee brands you can find in the US. Read closely, because you might find the one you're looking for.
10 Best Brands for Decaf Coffee
To create this list, we reviewed the most popular decaf coffee brands in the US. Below, you will find 10 unique brands that thanks to their quality and innovative blends have earned their well-deserved position among the best brands for decaf coffee in the world. But now, without further ado, let's see what makes them so special!
1. Maud's Coffee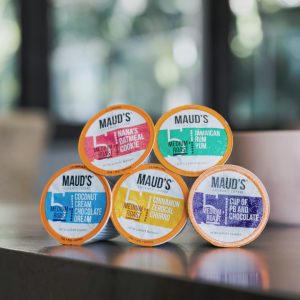 The first on our list of the best decaf coffee brands is Maud's Coffee. The brand offers high-quality coffee brewed from 100% Arabica beans. What sets them apart from other brands is that their environmentally friendly production is on a whole another level. All Maud's Coffee products are made by using 100% solar energy. The brand also pays close attention to using recyclable materials, so all of their decaf coffee pods are fully recyclable.
Caffeine-free Maud's Coffee is made using the Swiss Water Process. This is a non-solvent method that is used to decaf unroasted coffee beans. When it comes to the character of Maud's Coffee, get ready for the finest blends and aromas you can imagine in a coffee cup. Also, all their products are organic, gluten-free, and allergen-free. If you're a real coffee enthusiast who can appreciate the flavorful, rich taste, you will surely be amazed.
2. Eight Ounce Coffee
Eight Ounce Coffee is not only the biggest coffee equipment distributor in Canada, but one of the most popular coffee brands for decaf coffee as well. It's quite rare even within the coffee industry for a brand to understand coffee like Eight Ounce does, especially when it comes to specialty coffee. The company has an extensive selection of high-quality specialty coffee and machinery that together will put your coffee experience to the next level. Eight Ounce Coffee is your go-to one-stop store for premium flavorful specialty coffee, machinery, coffee experts, and skilled tasters who will make sure that you get a perfect brew no matter which product you try.
While the company supports and promotes locally grown organic coffee in Canada, among their selection, you will find coffee specialties from all around the globe. From full-bodied, dark roasts to refreshing, flavorful brews, Eight Ounce Coffee has everything. Also, if you're wondering how is decaf coffee made, Eight Ounce Coffee provides useful information about each of their decaf coffee varieties.
3. Death Wish Coffee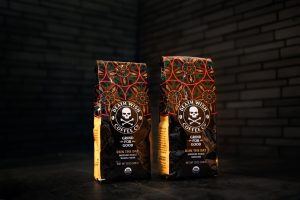 Is decaf coffee bad for you? This question constantly reappears, as it is a common concern among people who choose to switch partially or entirely to decaf coffee. The truth is that both decaffeinated coffee and the decaffeination process are absolutely safe, so you don't need to worry. Decaf coffee brands always emphasize this and the same is true of Death Wish Coffee, a company famous for selling the strongest coffee in the world. Needless to say, if you want to cut back on caffeine, and you try a decaf variety, this brand has a decent selection of caffeine-free coffee you can enjoy any time of the day.
Death Wish Coffee is one of the most popular decaf coffee brands in the US. The reason for this is their constant delivery of high-quality coffee that is not only rich in flavor but in nutrients, as well. The brand offers a broad range of coffee varieties made of premium beans sourced from India and Peru. If you want to try exclusive fine coffee, Death Wish can be quite a good start.
4. Cardiology Coffee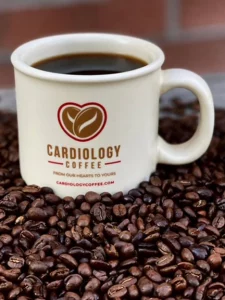 The next on our list of the best decaf coffee brands is Cardiology. If you're wondering whether coffee is good or bad for your health, this brand has got you covered. Founded by the cardiologist, Dr. Jack Wolfson, Cardiology Coffee says that thanks to its many useful nutrients and powerful antioxidants, coffee plays an essential role in prolonging human life and improving cardiovascular health. Based on science-backed research and tests, the company says that regular coffee consumption helps to reduce stress on the heart, reduce high blood pressure levels, improve cholesterol levels, and last but not least, boost brain function.
If that is not enough to convince you, it's time to get familiar with the blends. Cardiology coffee offers a broad range of flavorful coffee varieties carefully selected from high-quality coffee beans. In most cases, the brew is rich in nutrients and low in acidity, yet the aroma is bold, offering an impressive coffee experience. What makes Cardiology even more special is that their coffee is grown by Honduras women who are paid ethically and fairly, while the entire production is sustainability-focused.
5. Angelinos Coffee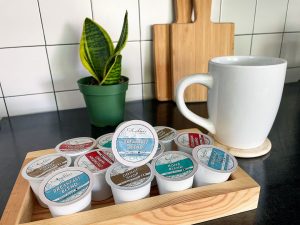 Our list of the best decaf coffee brands cannot be complete without Angelinos Coffee. This brand is for you if you don't mind trying out something new and unexpected when it comes to coffee aromas and flavors. The company offers a large selection of fresh and flavored decaf coffee pods at different roasts. There is a remarkable assortment of flavors that make Angelinos Coffee stand out from the industry. For instance, how could you say no to a delicious cup of flavored Jamaican coffee or a cup of bright and fruity Colombian coffee? How about some French Vanilla coffee specialty? One thing is sure when shopping for your coffee from Angelinos, it is impossible to get bored.
Being a family-oriented brand, Angelinos Coffee sources all coffee beans from estates and plantations owned by hard-working families and growers around the world. Also, as the coffee is directly sourced from farmers, the company does not involve third-party certifications. The reason why some Angelinos Coffee varieties are not certified organic is that some farmers simply cannot afford to get the necessary certification.
6. Driftaway Coffee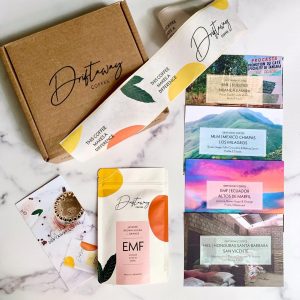 When it comes to the best decaf coffee brands, we simply cannot leave out Driftaway Coffee. This company is famous for ethically sourcing its coffee beans from independent farmers. What also sets Driftaway Coffee apart from other coffee brands in the industry is their sustainability-focused production. They not only pay close attention to carefully selecting their beans, but they also implement an environmentally friendly manner throughout the entire production. The brand uses 100% plant-based materials for packaging that are fully compostable. Also, they sell their coffee online and personally roast the beans for each order, so your coffee package will always arrive freshly roasted.
At Driftaway Coffee, you will find an impressive selection of blends for both caffeinated and caffeine-free coffee. Their decaf coffee is a perfect choice if you want to lower anxiety and improve your sleep, but still enjoy the rich taste and aroma of high-quality coffee. These coffee varieties are lower in acidity than usual coffee, but you can be sure that the experience is the same. Check out our reviews of Atlas Coffee Club vs Driftaway.
7. Bean Box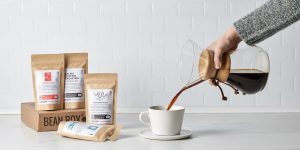 If you are into artisanal coffee, one of the best decaf coffee brands you should check out is Bean Box. This brand offers a broad selection of quality artisanal coffee that ranges from light to dark roast espressos. What allows them to provide such a remarkable selection is their partnership with over 35 top-rated, Pacific Northwest-certified coffee roasters. The story of the company goes back to the time when the two founders, Ryan Fritzky and Matthew Berk worked as software engineers sipping on the world's best coffee varieties to stay awake. The two decided to establish a company that will allow consumers to get access to the best-roasted coffee in Seattle.
Bean Box offers high-quality artisanal coffee. Each variety is rich in unique flavors and impressive aromas that will make your morning cup of coffee memorable. No matter whether you like fruity, refreshing coffee, or a dark roast, at Bean Box you will find them all. Don't forget to read our reviews of Bean Box vs Atlas Coffee Club.
8. Bulletproof Coffee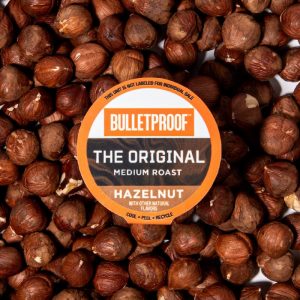 Continuing our list of the most impressive decaf coffee brands, here's another company that is worth your attention. Bulletproof Coffee became quickly popular among coffee enthusiasts and for a good reason. This company promotes health and most importantly the health benefits of nutrient-rich coffee. What makes their coffee special is that it is a blend of high-quality coffee and medium chain triglyceride (MCT) oil combined with grass-fed butter.
The brand sources its coffee beans from Guatemala. In terms of blends, get ready to experience the taste of some top-notch beans. No matter which variety you try, the brew is rich in flavor. Also, Bulletproof Coffee products contain 5 natural acids, each having different health beneficial properties. The company strives to provide coffee to consumers that are healthy and to improve their life quality. To ensure their efforts are successful, the company conducts science-backed research. They also use only natural ingredients in their coffee, which are all free of GMOs, artificial fillers, and soy.
9. Blue Bottle Coffee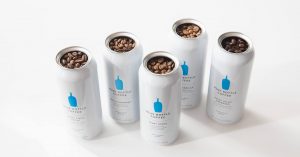 In case you are still looking for the best decaf coffee, here's a brand with an exciting history. Blue Bottle was the name of the very first coffee shop in Central Europe, founded by Franz George Kolshitsky. The intriguing story tells that once the Turkish army repelled the city of Vienna, they left behind bags of mysterious beans. People thought that the beans were camel feed. However, Kolshitsky, who has lived in Arab land before, knew that the bags were filled with precious coffee beans. Today this story lives on from Oakland, California, where Blue Bottle Coffee was founded in the early 2000s.
The blends you will find here are exceptional. If you are after a good decaf coffee, the brand has a very special blend for those who like their coffee without a kick. It is called Night Light Decaf. You can brew this impressive coffee using an espresso machine or filter preps.
10. Atlas Coffee Club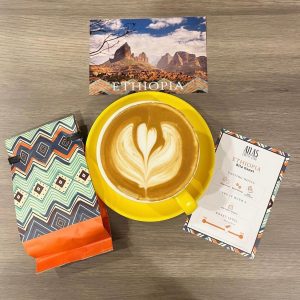 Last, but not least, one of the most popular US-based decaf coffee brands is Atlas Coffee Club. If you are ready for a coffee journey, buckle up, because this company is dedicated to taking you on one to remember. Atlas Coffee Club's mission is to help people explore the world of coffee one cup at a time. Nothing proves this better than their impressive selection of high-quality artisan coffee. Once you subscribe to their monthly plan, the company will send you a different artisan coffee right from some of the world's best micro-lot plantations. This way, those keen to taste the world through coffee, can satisfy their curiosity by trying different varieties from all around the globe.
This global experience comes with a special story about each coffee type. For each artisan coffee you get, Atlas Coffee Club will provide you with the location where your coffee comes from, profile information, and most importantly, tips on how to get the best out of the brew.
Best Decaf Coffee: Editor's Verdict
As you can see, there's really no reason to be hopeless if you want to switch regular coffee to decaf. Coffee brands understand how important it is to provide the same quality and same experience for those who choose to drink decaf coffee. All companies mentioned on our list are reputable and trustworthy, so we can confidently recommend you try some of their blends. While some brands have one or two decaf options, others offer a decent selection of options you can taste. We hope our list helps you explore the world of decaf coffee brands and find the one that can give you an impeccable coffee experience any time of the day!
Make sure to read our other similar articles such as 10 Coffee Subscription Boxes, 10 Best Coffee Brands in the USA, and 5 Great Coffee Brands.