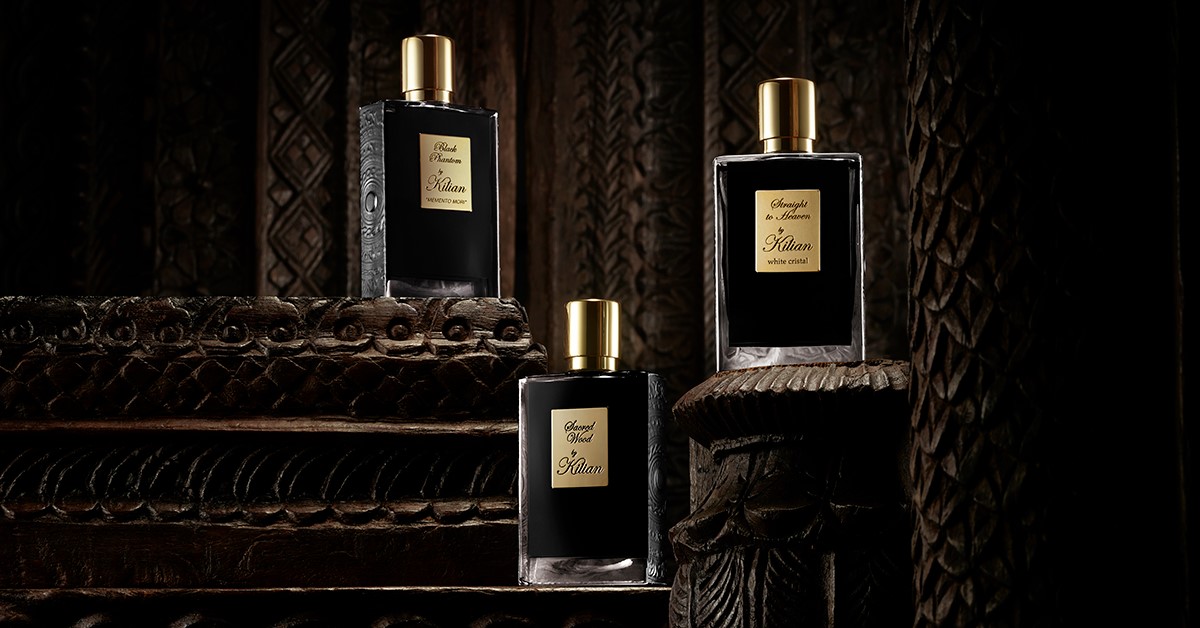 Perfumes keep us smelling fresh all day and neutralize body odors. Wearing a good perfume is an excellent way to boost your confidence and mood. By Kilian is one of the most successful luxurious perfume brands. They have a wide variety of elegant fragrances packaged in unique refillable bottles. Below is a highlight of By Kilian perfume reviews from customers, the brand's best-selling products, return and shipping policies, discounts, and more to help customers decide if their fragrances will be their new signature scent.
About By Kilian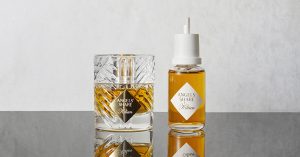 By Kilian is a luxurious perfume company owned by Kilian Hennessy. His last name rings a bell because he is one of the heirs of the eponymous cognac house found in France. 
Kilian was born in France's most renowned dynasties; he belongs to the Hennessy family, producers of one of the 'big four' cognac houses.
Growing up in such an illustrious family, Kilian translated the vision and knowledge gained from his predecessors into a luxurious fragrance brand. He maintained the culture of luxury, a feature that makes his perfumes popular among celebrities and influencers.
Kilian decided to revolutionize the perfume industry, and he won't stop at anything until he put perfumery on the right pedestal. His company adds a contemporary twist to the way perfumes were made in the late 19th and early 20th centuries.
While pursuing journalism, his thesis 'Language of Scent' was inspired by his passion for fragrances. According to him, he has always been intrigued by perfumes since he was a young boy. 
His curiosity pushed him to pursue a career in perfume. After graduation from Journalism, he trained in the most luxurious perfume designs in the world. He has worked with Christian Dior, Alexander McQueen, Giorgio Armani, and Paco Rabanne. 
More about the brand
In 2007, he founded his luxury line and named it 'By Kilian'. Kilian named the company after himself because it is a reflection of his personality. The name serves as a reminder that his brand is unique and is created to balance elegance and luxury. By Kilian is an eco-friendly company, and it achieves this through its eco-luxe principle of refillable bottles that can last a lifetime.  
In 2017, after a decade of operation, the company had more than 35 collections of elegant fragrances. His brand is also popular among celebrities. In 2021, Rihanna was wearing his signature perfume 'Love Don't Be Shy.'
Apart from being a celebrity brand, the company has a large social media following, with 291k followers on Instagram and more than 
106k Facebook followers.  
Before we get to Kilian perfume reviews, here is an outline of the company's pros and cons. 
Pros
They offer a wide variety of luxurious scents with different keynotes

The company offers free ground shipping

Their products are classified into different categories, which makes it easier to shop for your favorite perfume

Celebrities and online influencers love their products

They have refillable perfume bottles

The brand offers high-quality and durable fragrances
Cons
The company only ships within the U.S.

Currently, there are no active promotions and discounts

They only accept returns and exchanges from products purchased through their website
By Kilian Products Review

 
By Kilian has an expansive collection of signature perfumes for men and women. We will look at some of Kilian's best-selling perfumes. 
By Kilian Love Don't Be Shy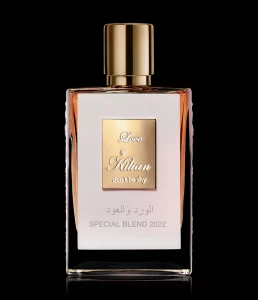 Love Don't Be Shy is Kilian's most reviewed perfume; it is also Rihanna's signature scent. There is a hidden secret to this fragrance that makes it outstanding.
Kilian Love Don't Be Shy is a combination of orange blossom and marshmallow scents. This unique combination gives the perfume a complex and long-lasting scent that will get everyone curious to know what you are wearing. 
Designed by Calice Becker, this perfume is packaged in a stunning light-colored lacquer bottle. The bottle has a gorgeous gold plating, and the sides are endowed with a filigree-like enhancement. The bottle is meticulously engraved on the sides with the Achilles shield. 
The ingredients used to make Kilian Love Don't Be Shy vary from time to time. Every new purchase has an updated list of ingredients. 
It is sold in a 50-ml refillable bottle, and you can get it at $325. This perfume is part of Kilian's narcotics family.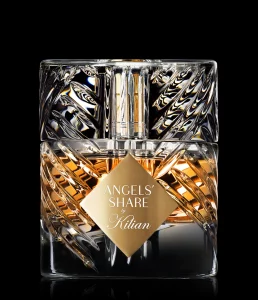 If you are looking for a new perfume to add to make your signature scent, try Kilian Angels Share. This perfume has a delicious fragrance that projects wonderfully. It has a mild scent that will leave others yearning for more with its intriguing contents. 
When you apply the perfume, it starts with a sweet, apple pie, and slightly spicy scent, which mellows into a creamy lovely scent that can last for days. The Kilian Angels Share finishes with an oaky smell that is neither sweet nor overpowering. 
Angels Share is a unisex perfume, meaning it is suitable for men and women. It is one of those perfumes that will boost your confidence and uplift your moods. 
You can wear the perfume when going on a night out with friends. This fragrance will keep you fresh throughout the night. In addition to the incredible scent, the perfume is packaged in a bottle that is part of the liquors collection.
Designed by Benoist Lapouza, the bottle has an art deco that will make you remember your favorite bar. The weighted glass that finishes off in a diamond-golden shape guarantees a lifetime of luxury. The bottle is refillable, and you can buy an original one for $210. 
By Kilian Black Phantom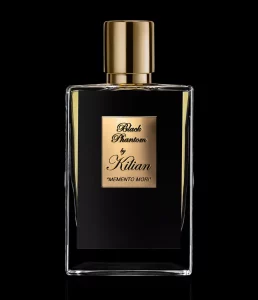 As a creation of perfumer Sidonie Lancesseur, the Black Phantom Kilian creates a mysterious, eerie, and ominous feel with its black and gold bottle. The bottle is decorated with the Latin words 'Memento Mori,' a polite reminder that we will die one day.
The Black Phantom Kilian is created to symbolize an undeniably transient pirate ship sailing through the dark sea looking for treasure. A slight spray in the air starts with fragrance notes of cyanide, coffee, and rum. It has a masculine scent that ends in a mixture of sweet sandalwood and sugar. 
There are lots of details in the perfume bottle. It is refillable, which makes it a rare and precious item. The bottle is endowed with black lacquer and meticulously decorated on both sides with the Achilles shield. On the front part, there is a gold plating where the name of the perfume is engraved. The gold plate adds an extra touch of intricacy.
The frequent ingredients used are alcohol to dilute and strengthen the scent and water, which reduces the harshness of alcohol on the skin. These ingredients vary over time. 
By Kilian Good Girl Gone Bad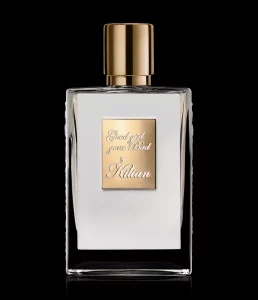 Inspired by a good girl who finds herself in a luscious floral whirlwind in the garden of good and evil, the Kilian Good Girl Gone Bad is one of the brand's bestsellers. When you wear the perfume, you will smell key notes of tuberose, osmanthus, and orange blossom. This perfume is an attention seeker, and people will want to know what you are wearing. It is a must-have in your perfume collection. 
Spraying the perfume will leave you with a fresh and sophisticated feeling. It has a fruity smell like peaches. It is ideal for anyone who loves fruity scents.
Crafted by perfumer Alberto Morillas, the carefully selected scents will seduce and hypnotize you. The scent is light, but it can be empowering. 
Good Girl Gone Bad is part of the narcotics collection; it is available in a 50ml refillable bottle. The bottle is adorned with white lacquer, and it is beautifully decorated on the sides with gold plating. The front part also has gold plating, and you'll find the name of the brand engraved on it. The left side of the bottle is designed with a unique leafy art towards the end.  
You can also opt for the white lacquer bottle with a gold snake glided on the side. For only $365, this perfume could be yours.
By Kilian Straight To Heaven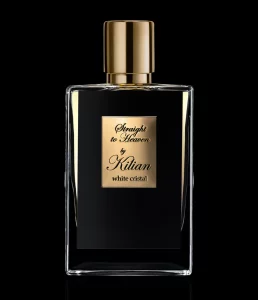 If you are looking for a perfume that is a pure weapon of sensuality, Kilian Straight To Heaven is the ideal option for you. When you spray it on the skin, it unfurls as it dries away. 
The Kilian Straight To Heaven notes start with a mixture of rum and nutmeg. You will also smell a splash of vanilla. The scent will mellow down to a woody cedar and patchouli. At the end of the day, it will still smell as fresh as morning.
The perfumer Sidonie Lancesseur designed this perfume. It is considered a sweeter version of Black Phantom. If you love perfumes with a sweet and mild fragrance, try Straight To Heaven.
The ingredients featured in this perfume change from time to time; some common ones are tocopherol, an antioxidant that fights free radicals. Eugenol is also used, which acts as an antibacterial and antioxidant in the perfume.
Straight to heaven is sold in a black lacquer 50 ml bottle that you can refill. The bottle is engraved with gold plating on the top and on the front part where the name of the brand is written. The left side of the bottle has a unique art that adds a luxurious touch to it. This elegant fragrance costs $265.  
Kilian Perfume Reviews from Customers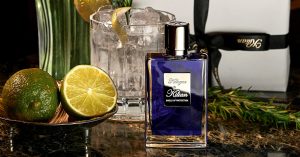 Our Kilian perfume review sought to learn what customers think of their signature fragrances and colognes. Most customers are in love with their perfumes because they are long-lasting, and the company is one of the most successful luxury perfume brands. 
From their website, we noticed that each of its top-selling perfumes has a high rating with an average score of 4.75. Good Girl Gone Bad has a five-star rating from 51 reviewers. One customer who has been using this perfume for over a year loves it because it matches her sensual personality. It lasts at least 8 hours on the clothes and 6-7 hours on the skin. She loves it because it is a head-turner. 
Another customer said she always receives compliments after using this perfume. It is a high-quality perfume with a unique scent. She always makes sure it is in her fragrance collection.  
Our team also observed that Love Don't Be Shy is Kilian's most reviewed product. The perfume has a 4.7-star rating from 998 customers. Many customers report that it is a signature scent for anyone who loves to wear it. It has a warm, gorgeous, and sweet scent. 
Popular Alternatives to By Kilian
Further customer reviews
One customer explained that she was looking for a good signature scent, and she found it in Love Don't Be Shy. She cannot explain the actual smell, but it is close to orangey and marshmallow, which are her top favorite scents. The customer recommends the perfume to people who love a marshmallow scent. 
Most of their perfumes have received a 4.75-star rating on their Facebook page. Customers describe their perfumes as unique. Whenever they apply Kilian perfumes, people around them are curious to know what perfume they are wearing. 
We also found negative Kilian perfume reviews, with a few customers complaining that the company only accepts returns and exchanges from items purchased through their official site. Overall, By Kilian fragrances have received numerous positive comments from customers. The company has created a name for itself by providing an immense range of perfumes and beauty products that woo its customers. 
Sign Up for By Kilian

 
To join the By Kilian family, head to the company's official website and click the Sign-Up button. Follow the instructions provided to create your account. Do not forget to subscribe to their newsletter, as this will allow you to receive updates on upcoming releases and exclusive offers.  
Where to Buy
You can purchase By Kilian perfumes directly from their website ByKilian.com. If you live in London, France, Switzerland, Dubai, Qatar, or New York, use the company's Store Locator function to find a nearby store. Alternatively, you can purchase their fragrances and colognes through authorized retailers, such as Holt Renfrew, Nordstrom, and Sephora. 
By Kilian Shipping and Return Policy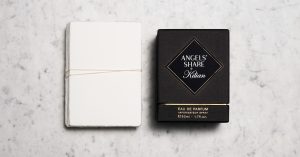 Shipping:
By Kilian only ships its products to addresses within the United States. Allow 1 to 2 days to ship your orders, depending on the product availability. The shipping options include:
US Ground-free shipping takes 2 to 5 business days

The US Second Day option needs $12.90, and it takes 2 business days

The US Next Day option costs $27.4, and it takes one business day
Orders shipped through P.O. Boxes take 6-14 days to ship. Some locations like Alaska and Hawaii can take up to 14 days.
Return Policy:

 
Once you receive your order, inspect the carton for any damage. If there is any damage, contact the company by sending an email to [email protected] or calling them at 1-866-262-2402. The customer care department will be happy to process the return. Only products purchased through the By Kilian website are eligible for returns.  
Promotions & Discounts
By Kilian has several promotions and discounts from time to time; however, they currently do not have any active promotions or deals. Sign up for their newsletter, and you will be the first to be notified when the company has active promotions and deals. 
Contact By Kilian

 
If you have questions about Kilian or its perfumes after reading our Kilian perfume reviews, reach out to the company through the online contact form they have provided on their website. They will get back to you as soon as possible. You can also send an email to [email protected]. 
You can chat with one of their customer service representatives via the live chat function on Monday to Friday, from 8 a.m. to 10 p.m. or over the weekend from 10 a.m. to 8 p.m. Alternatively, call their customer support team at 0808 164 5842 or send them a WhatsApp message for assistance. 
Kilian Perfume Reviews: Editor's Verdict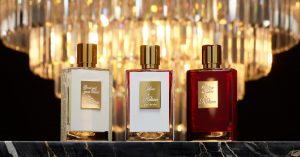 After going through Kilian perfume reviews from customers, we can confidently say the brand is worth it. Kilian customers love their perfumes because their products are unisex.
Their perfumes are designed for anyone who cherishes sweet, spicy, woody, earthy, and floral scents. You can also refill their bottles, and they have unique features of gold, silver, lacquer, and lace.
This Kilian perfume review recommends their perfumes to anyone looking for luxurious and premium fragrances. 
 Still interested in other beauty brands? Check out our reviews of Kerastase, Kevyn Aucoin, Alayka, and Huda Beauty.
By Kilian FAQ
Which Kilian perfume is the best?
If you are wondering: Which Kilian perfume is the best? If you go to the company's website, you'll find a list of its top five bestsellers. These are Love Don't Be Shy, Good Girl Gone Bad, Angels' Share, Straight to Heaven, and Black Phantom.
Are Kilian perfumes long-lasting?
Yes. Kilian perfumes are long-lasting and are designed for men and women who want to stand out from others.
Is Kilian a luxury brand?
Yes. Kilian perfumes belong to Kilian Hennessy, an heir to the cognac-makers who are pioneers of luxury. Kilian adopted the same family tradition and created a luxurious perfume brand worthy of his predecessors.
Is Kilian cruelty-free?
The company does not state whether its products are cruelty-free or not. Several unverified reports are claiming Kilian does not test on animals.