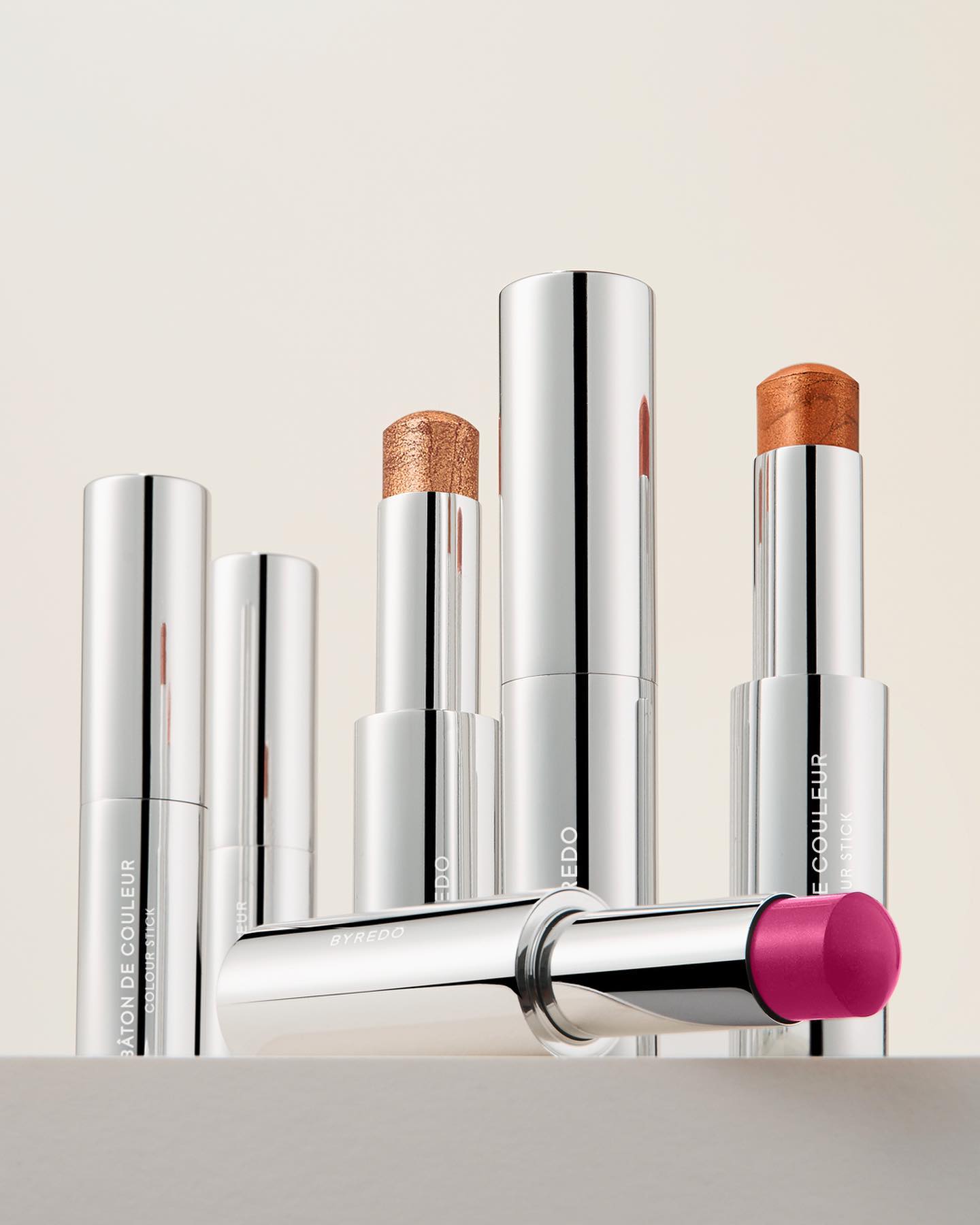 Byredo specializes in perfumes, luxury candles, and cosmetics. The brand's products feature a minimalistic and aesthetic design tailored to the modern consumer's taste and lifestyle. The company is reinventing the luxury world using a new approach, where the creation of its products is led by emotions that express a comprehensive and limitless brand universe. We'll look at Byredo Reviews from customers and examine other aspects of this cosmetics brand, ranging from their best-selling products, promotions and discounts, frequently asked questions, and more to help you make up your mind if this brand is worthwhile.
About Byredo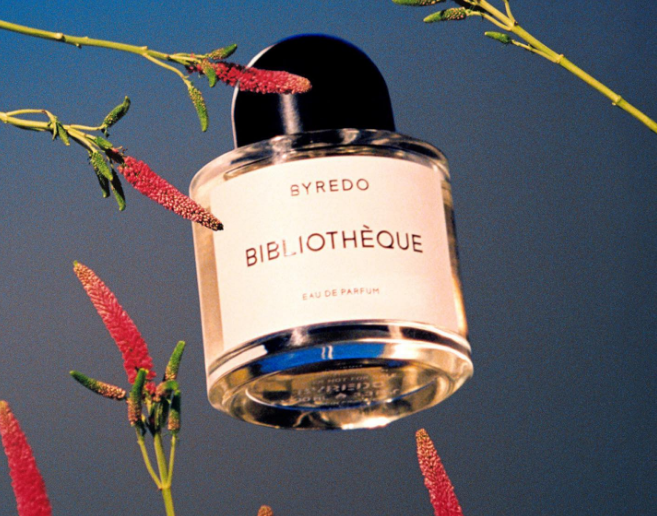 Remarkable beauty products emanate from having a healthy passion and inspiration about making a difference in the beauty industry. Ben Gorham's inspiration to infuse a sense of emotion and memory and leave a legacy in the beauty world saw him create Byredo in 2006.
Headquartered in Stockholm, Sweden, this brand has been running for over a decade, and it has expanded from its mother country to earn itself in over 40 countries globally. Its focus is on designing perfumes and different cosmetics while incorporating top-notch materials and top innovation. In turn, this creates a lasting experience for consumers that have helped Byredo maintain consistency in the market.
The company boasts over 477k Instagram followers, with the numbers increasing by the day. Several media publications and outlets have also featured Byreo, including Marie Claire, InStyle, and Vogue. The brand has been linked with several notable icons and celebrities, such as Kate Bosworth and Travis Scott.
Byredo reinvents luxury makeup and cosmetics by incorporating new approaches whose creativity allows consumers to explore their limitless capabilities.
Pros
The brand offers a vast collection of perfumes, leather goods, candles, and cosmetics
Customers enjoy a range of sophisticated blends, scents, and makeup shades
The company packages all its products in a brand gift wrapping
Customers get two complimentary samples per purchase
They offer free shipping and returns for all orders within the United States
Excellent customer support
Cons
Products are pricey but worth every penny
Unclear policies about international shipping
You cannot return any item you bought directly online to one of their stores
Byredo Products Review
Our reviewers investigated different aspects of Byredo products, including their attributes, features, and benefits to enable you to select a product that suits you. Here are their bestsellers.
Byredo Mojave Ghost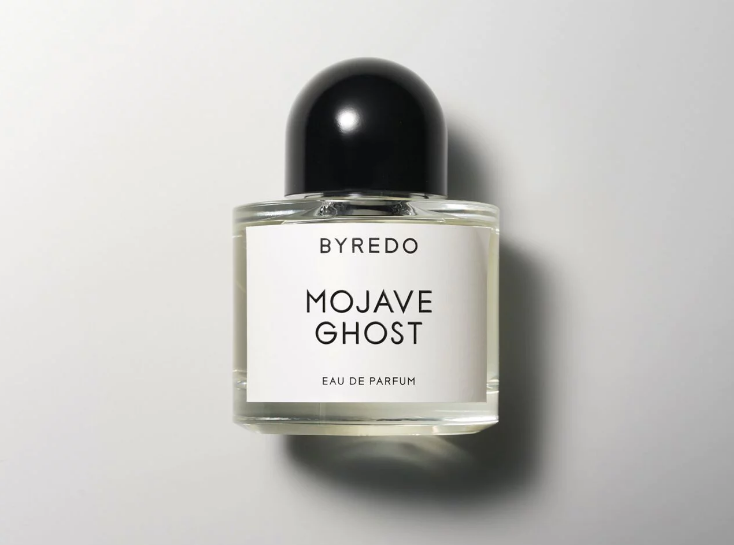 As one of the most popular products that this brand offers, Byredo Mojave Ghost incorporates exotic scents of Mojave Desert's ghost flower, making a lovely evening scent. The ghost flower is among the rare genus that bosoms in the desert wilderness, and it boasts an intense aroma that defines your world. This perfume embodies this unique plant with tones of ambrette that increases and deepens with violet sandalwood and magnolia for refreshing woodiness and floral scents.
Mojave Ghost also features base notes created from a luring blend of cedarwood, Chantilly musk, and crisp amber, creating an impression of an illustrious ghost flower. Based on Byredo reviews, buyers praise their products because the manufacturer of this perfume involves quality raw ingredients to ensure that the perfume not only acts gently on their skin but also lasts longer than a typical perfume.
More Details
You will yield numerous benefits by adding this perfume to your in-house cosmetics. For instance, the perfume features a gender-neutral scent, making it ideal for everyone in the family. Its powerful scent blends with natural notes to ignite feminine and masculine properties.
Its oil-free nature keeps you refreshed all day and does not stain your clothes. The perfume's fine mist application combined with its easy-layered nature ensures that the application is as easy as possible.
Do you get affected by Paraben infused cosmetic products? Mojave Ghost scent is ideal for you, thanks to its paraben-free nature. This product is also enriched with Methoxydibenzoylmethane and Ethylhexyl methoxycinnamate, making it kind to your skin.
Byredo Blanche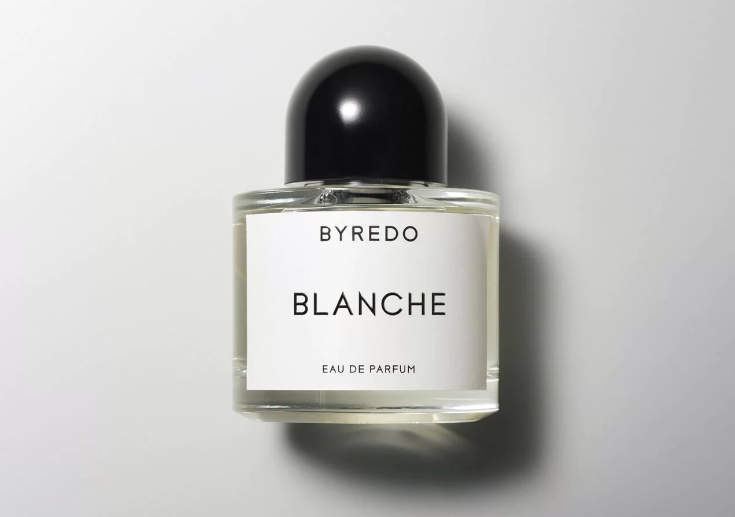 After hitting the market in 2009, Byredo Blanche has grown to become one of the most sought-after fragrances that the brand offers; this long-standing iconic product in the Byredo collection features the right smell and text for your skin.
If you are searching for an all-time endearing perfume that keeps you refreshed all day long, Byredo Blanche is ideal for your in-house cosmetics needs. Essentially, this minimalistic fragrance lets you clear your perfume wardrobe and add something that makes your life more meaningful.
This product was inspired by Byredo founder's wife Natasha, who wanted to use the perfume to portray whiteness after giving birth to the couple's baby. Gorham sought to use the perfume to portray nature in its purest and untainted form. He achieved this feat by combining musk and aldehydes notes. Gorham also achieved innocence and carelessness from designing this product.
Byredo Blanche Overview
Byredo reviews show that Byredo's Blanche is among the top aldehydic fragrances the brand offers in its collection. The cosmetic world is marred by numerous misinformation and misconceptions about aldehydes ingredients in perfumes.
Most beauty enthusiasts and lovers regard aldehydes as dynamic components that create champagne-like freshness and bubbles on perfumes. However, the most remarkable aspect of aldehydes is their fragrance which gives Blanche a modern scent. Besides, its softening into a delicate rose combined with musk and sandalwood gives this perfume a unique intimacy and allure befitting human nature characterized by endless application functionality.
Byredo Slow Dance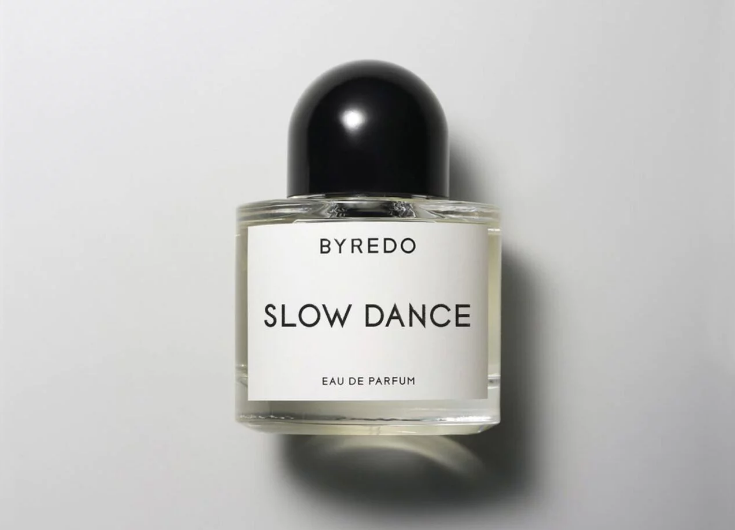 Ideal for men and women who want to recall their tender and romantic first meetings with their lovebirds, Byredo Slow Dance features a combination of smoky and honeyed scents. It offers a perfect opportunity to purify your daily experiences.
Byredo Slow Dance offers the perfect rites of passage experience for boys and girls looking forward to metamorphosing into full-blown men and women that society looks up to when it comes to blending cosmetics and fashion.
Byredo creates an avenue for you to experience a heady collision of innocence and feelings of awkwardness-tampered exhalation that different cultures experience over time. Slow Dance blends feminine and masculine ideas with bitter and sweet fragrance characterized by a rich and intoxicating distillation giving your skin a breathless and warm exchange ideal for youthful frivolity.
A Few More Words
This sweet unisex scent features a mystery that reminds you that it is your time to walk shoulder-high. It has a remarkable staying power in your clothes and skin making you feel it fresh more than twelve hours after you applied it.
The Slow Dance's top includes opoponax notes with its heart containing Geranium, violet, and Labdanum with a Vanilla and Patchouli base. The mingling of these clichés makes the fragrance the best thing for high-school teenagers looking into maturity.
The perfume is enriched with diethylamino hydroxy benzoyl hexyl benzoate, cinnamyl, geraniol, among other ingredients, rendering the product a worthy arsenal for a modern world perfumer.
Byredo Gypsy Water Reviews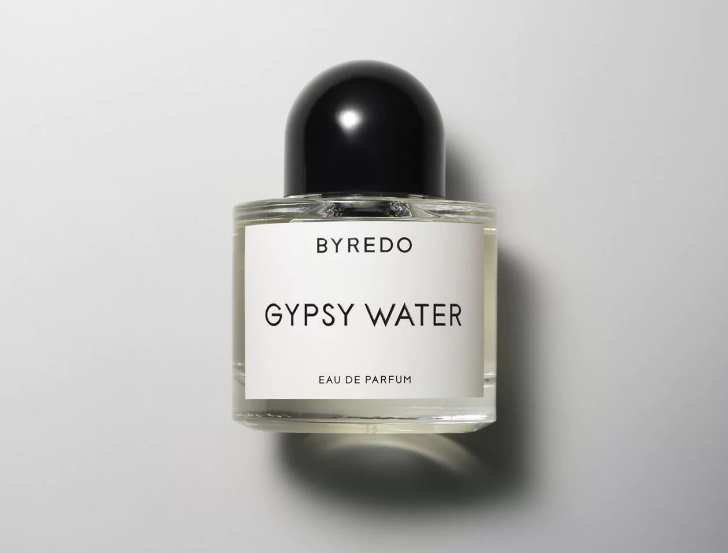 The Byredo Gypsy Water reached the market first in 2008, making it a perennial product in the market for over a decade. Byredo Gypsy Water reviews show it's a popular fragrance from their vast collection for beginners and individuals looking for something different.
People have different reasons for sourcing new fragrances, and smelling unique and different is one of them. Gypsy Water includes notes of Juniper berries, bergamot, incense, pepper, orris, amber, vanilla, pine needle, among others.
The blending of numerous notes makes this fragrance a typical Revlon Jean Nate perfume for users that love intense incense fragrances. It has a sweet and refreshing nature that becomes even gentler as you complete your morning ritual coffee, ready to plunge into the day.
The pepper and juniper berries accord the Gypsy Water a unique sense of scent, blending a rich history and culture. Users get the sought-after picturesque snapshots of fresh soils, open fires, glimmering gold, and branching forests.
Additional Information
The prick sweet lemon and bergamot and piney fragrance give you a loving romantic scent that makes your afternoon's cooler and night camping in the woods more memorable than ever sets in as soon as you apply the perfume.
The sandalwood and amber compliment the first incense while the water aspect will set in an hour later, empowering the trademark Gypsy Water as the fragrance gets even better with time. You will experience a pleasant and lasting fragrance until the water vanishes. The fragrance comes in an easy-application format to make your beauty experience flawless and hassle-free.
Byredo Hand Cream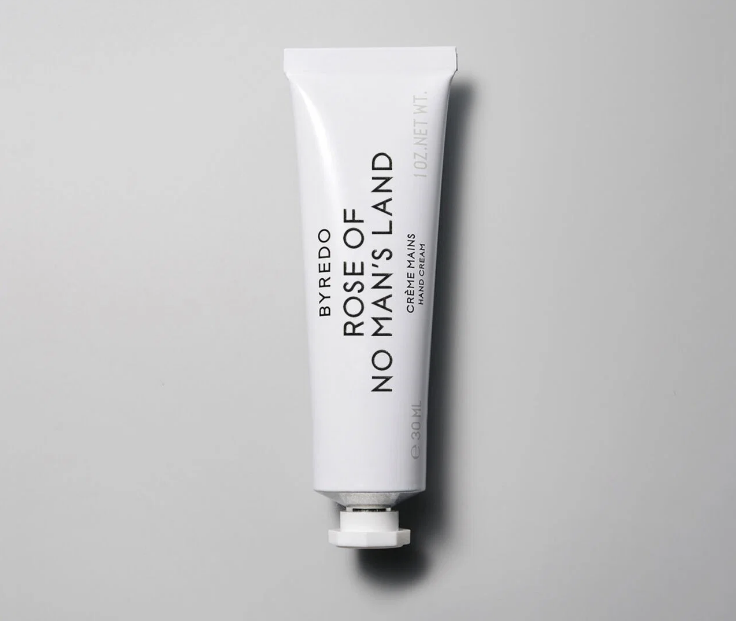 Designed to make your skin smoother and younger, Byredo Hand Cream isn't one of those typical hand creams that you are going to fumble with and throw into the depths of your bag, forgetting that you even bought it in the first place. Your hands deserve good care just like your face, especially after spending several hours typing countless pages of your project or washing a pile of dishes. No cream promises your palms, nails, and fingers a luxurious touch of hydrating, raspberry, Turkish rose, white musk, and patchouli like this hand cream does.
What makes this hand cream so unique deserves a considerable price tag? The first and most remarkable thing that you will notice immediately to open this cream cap is its lovely scent. The fragrance smells woody with gentle sandalwood or cedar, and it achieves its olfactory alchemy by blending musk, bergamot, and amber.
The cream is crafted from several notes, including pink pepper, Raspberry Blossom, Turkish Rose Petals, Papyrus, Turkish Rose Absolute, and White Amber. This product incorporates a long-lasting formula besides getting a generous amount per tube. A tiny drop of this hand cream stays on your hands for hours, thanks to the product's blend of moisturizing sheen.
Byredo Hand Cream Review
This product is ideal for floral fragrance fanatics looking for a hand cream that combines elegance and functionality. Besides, you can spritz yourself by applying this nourishing hand cream.
Smelling good helps you feel good and more accomplished, especially when you are with your peers. Besides, it is worth having a nice hand cream that you can give to your friends to relax their hands whenever they come over to your place for weekend sprees, according to your bragging rights. Byredo's hand cream delivers unexplained joy.
Byredo Reviews from Customers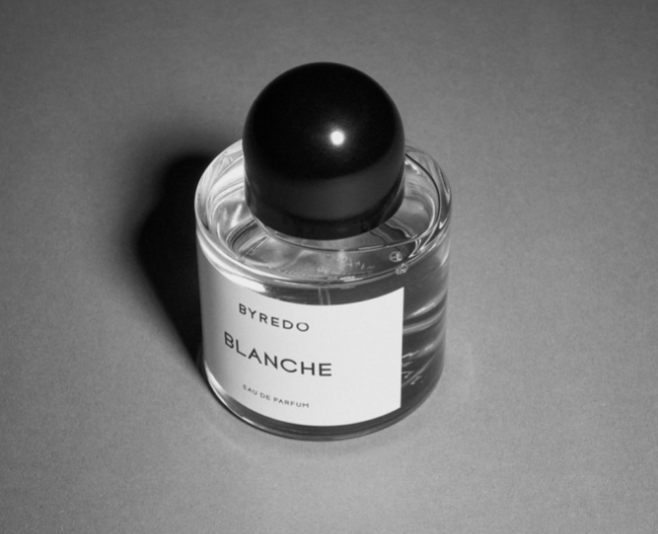 This review would be incomplete without sharing with you some feedback from customers about Byredo's products and services. The review did not come across numerous reviews. However, the statistics from available reviews shed sufficient light on Byredo's determination to offer quality products and services to its clients.
Byredo Hand Soap is one of the products that has received tons of positive reviews, with customers saying that it's effective in killing germs and preventing infection, and its scent makes them feel instantly refreshed.
Byredo scored 4.1/5 from 50+ reviews published on Knoji. The brand's scores were based on the brand's popularity, customer rating, customer services, quality of products, and price competitiveness.
Byredo was also ranked 641 times with 4/5 stars on Influenster. Clients observed praised the brand for its pleasantly smelling and quality products that edge over most similar products in the market. The refreshing scent is something that kept some users purchasing the brand's products and even recommending them to their peers.
Popular Alternatives to Byredo
More Customer Reviews
Some products received a higher rating than others. For example, Byredo Slow Dance received an impressive 5/5. One customer applauded the product for its unisex nature, making it suitable for the entire family.
There were also positive reviews on the brand's official Facebook page and Parfumo. The company scored a 7/10 on Parfumo from 96+ reviews and a 5/5 rating from 85+ comments.
We also came across a handful of negative reviews from clients. Some customers complained about slow delivery and unresponsive customer service. Other customers also complained that Byredo's products are a little bit expensive.
Sign Up for Byredo
Navigate the company's sign-up page to create an account with Byredo and start purchasing. Follow the simple registration procedure, which includes giving first and last name, email address, and creating a password.
Where to Buy Byredo Perfume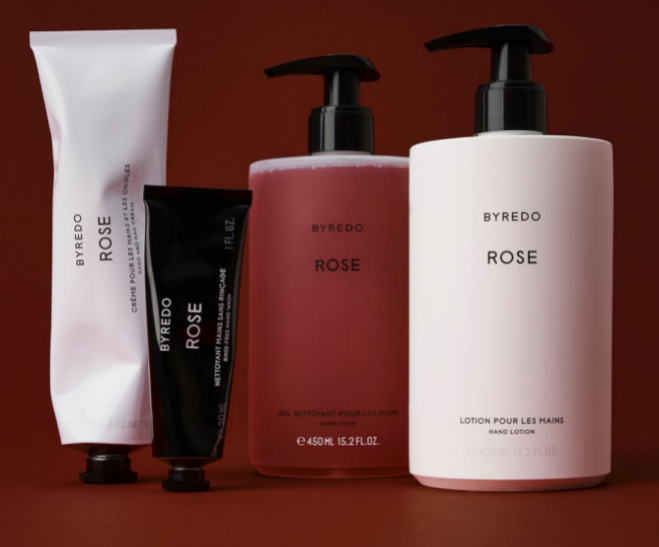 If you are wondering where to buy Byredo Perfume, you can visit their official site Byredo.com. You can also order your favorite product through Nordstrom, Farfetch, Niche beauty, Space NK Apothecary London, Holt Renfrew, and Amazon.
The easiest and most convenient method of finding nearby retailers to purchase their products is by going to Byredo's Store Locator page.
Byredo Shipping and Return Policy
The company offers free shipping for all orders within the United States. It takes an average of two days to deliver an order from the day it was placed. Byredo sends an automatic email bearing a tracking number once your order has been processed and transferred to the shipping carrier.
Customers are allowed to cancel their orders if they feel unsatisfied with either the product or the service rendered. You have 30 days from the day you receive your order to return for exchange or ask for a refund. Follow the return policies of your retailer if you bought Byredo's products through a third party.
Byredo Promotions & Discounts
We came across a couple of active promotions and deals that the brand offers. First-time customers within the United States receive free shipping for standard shipping.
Byredo also has a reward program that allows clients to accumulate points to get exclusive perks and discounts. Customers within the US receive two free Byredo Samples.
Contact Byredo
If you want to contact the company for more information or clarifications, you can email them at [email protected]. You can also fill out the contact form Byredo has provided on their site. Alternatively, you can table your issues to the customer care desk by calling them through their phone +1 (240) 716-6518 from 9 a.m. to 6 p.m. on business days.
Byredo Reviews: Editor's Verdict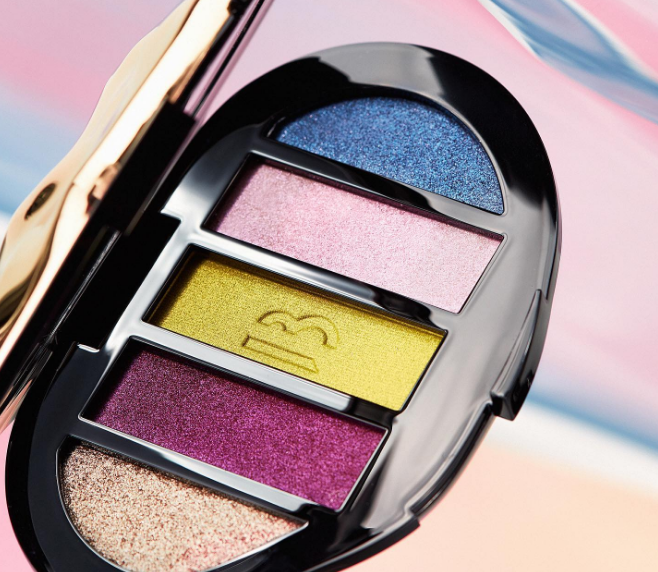 Based on Byredo reviews, the brand has proved it can offer quality products to meet customer needs. The vast collection and numerous fragrances offer what most customers, including your search for when purchasing scents.
The numerous positive reviews across different platforms overwhelm the negative reviews showing that Byredo products are worth it. The product may be a little bit costly but the price comes with quality and uniqueness.
To explore other beauty brands, consider reading our reviews of Love Goodly, Besame Cosmetics, Wander Beauty, well as Kylie Cosmetics.
Byredo FAQ
Can Byredo send me a fragrance sample?
Byredo.com offers two complimentary samples of products in the shipping cart. This allows you to try them out and find out if they are right for you before you spend your money on them.
Can my order be gift wrapped?
Byredo.com wraps all orders in the brand's signature packaging before shipping them. The invoices that you receive along with your orders do not show order totals or product details. However, you can get an invoice by reaching the customer service desk.
Does Byredo last long?
The scent of some of Byredo's products can last more than five hours after a single spritz. That means they offer value for money and are worth the price tag.
Which is the strongest Byredo perfume?
Some customers say it is the Gypsy Water, while others voted for Byredo 1996 Eau de Parfum. Almost all Byredo's products are long-lasting. However, this review settles for Gypsy Water because it lasts more than five hours.
Why is Byredo perfume so expensive?
Byredo's products are expensive because of their dedication to capturing diverse experiences creating a unique or quirky scent using high quality and rare materials.