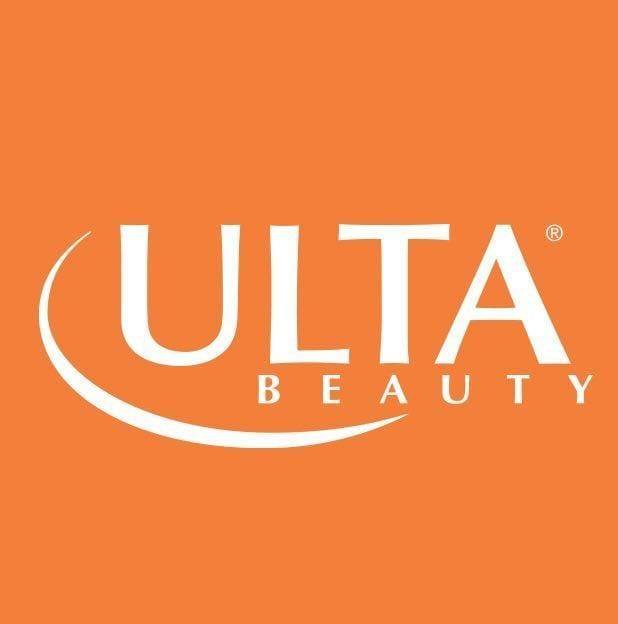 Headquartered in Bolingbrook, Illinois, Ulta Beauty is a chain of stores that carries high-end and low-end haircare products, body and bath products, nail products, fragrances, beauty tools, and cosmetics. Each store comes with a beauty salon, and the company stands for diversity and inclusion. They believe that beauty is for everyone, and that's why they are dedicated to creating a world that has no limits. The brand uses the power of beauty to strengthen communities, improve lives, and enhance the world around them. This Ulta Beauty review will look into different aspects of the brand, including its best-selling products, customer ratings, promotion, and more. This will give you an in-depth understanding of what the company has to display and help you determine if it is worth checking out. 
About Ulta Beauty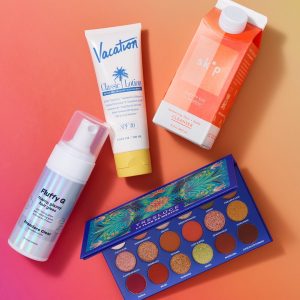 Ultra has been in the beauty industry for nearly three decades and is still on top of its game. The company was founded in 1990 by Terry Hanson and Dick George as a beauty retailer. They first opened five stores across different states in the United States and had their headquarters in Bolingbrook. Over the years, the company grew to become dominant in the beauty industry and currently has 1300 across all states. The brand sells more than 25,000 products for over 600 brands.
Ulta is dedicated to keeping up with trends in the ever-evolving beauty industry and promises to continue being the best beauty and retail company. This is by redefining what beauty is to the world and celebrating its role. The brand also focuses on bettering the lives of girls and women through the Ulta charitable foundation, which has donated around $22million to non-profit organizations.
The company has won different awards over the years, including the Best Employer's Diversity in 2019, the Best Employer for Women in 2019 and 2020, and Top 50 Companies for Diversity Note Worth in 2020, among other awards. The brand has also been featured in different media outlets like InStyle, Forbes, New York Post, Glossy, WWD, Allure, and other publishers. It boasts a massive following on social media platforms, with 7.1 million followers on Instagram and 3.5 million followers on Facebook; this shows that many consumers love Ulta in the beauty world.
Pros
They have a wide selection of beauty products from over 600 brands
The company offers products in a wide price range and thus can suit any budget
They offer free shipping on orders above $50
Their e-commerce platform is easy to use
The company has a mobile app for both android and iOS users
They accept returns and exchanges
Cons
No order cancellation
Short 14-day return window period
The company does not provide around-the-clock customer support
Ulta Products Review
Ulta Beauty is not just a beauty retailer, it is a one-stop-shop for hair and skincare products. The Ultra beauty salon is more than a traditional salon, as it offers its clients an opportunity to test new products. This is through Ulta makeup lessons, facials, wax, and other services. Most people do not prefer online shopping for beauty products due to the uncertainties involved.
Unlike most online beauty stores, Ulta offers a virtual try-on experience that allows shoppers to try on their products through their phone's camera on their app. In addition to selling beauty products from over 600 brands, Ulta also has its product line. This Ulta Beauty review will look into the best-selling products the company offers.
Ulta Face Makeup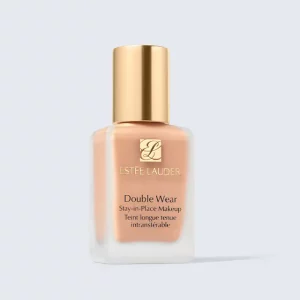 If you are a makeup person, you must have heard of Ulta face makeup, and chances are you have tried most of its products. Shopping for face makeup products can be challenging, especially if you can't get all your products from one store. At Ulta, you'll get the best mascara, primer, foundation lipsticks, and all face makeup products from your favorite brands under one roof.
The urban decay cosmetic all-nighter liquid foundation is one of Ulta face Makeup's best-selling products. This liquid foundation is a favorite of many Ulta consumers because it leaves users looking natural due to its full coverage and matte finish. It's also easy to apply, 100% cruelty-free, waterproof, and can last all day or night but still look amazing.
You will get the shade ideal for you since the foundation is available in over 15 shades. The product is perfect for oily skin and combination skin. Add this liquid foundation to your makeup kit for $40.
Ulta Beauty Lips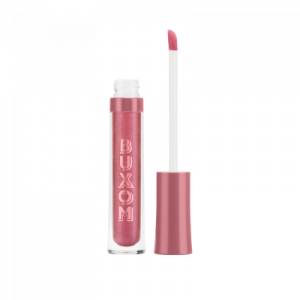 When shopping for lip products, you need to consider several factors. Most people tend to think that high-quality lip products are expensive. This may be true, but high-quality products come in a wide price range. Price is not the only factor to consider, and lip products should also be long-lasting, creamy, hydrating, and not sticky. Ulta lip collection has all you need for all your lip needs from lipsticks, lip liners, gloss, and stains, among other products.
If you are looking for a lip plumper that adds volume to your lips, the NYX filler instinct plumping lip polish is highly recommended. This Lip Plumper Ulta allows you to achieve pouty lips while saving you money. It is packed with light-reflecting particles that give your lips a perfect glow finish. It is available in six different shades. What's more, the lip plumper's formula is also available in a long-lasting lipstick. Get this fantastic NYX plumping lip polish for only $5.
Ulta Beauty Skin Care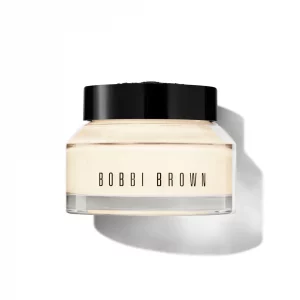 If you are looking for sunscreen, moisturizer, toners, serums, or any other skincare product from a brand you can trust, Ulta is the solution. The brand has all you need for your skincare routine. The retailer offers a variety of skincare from genuine brands like Cerave, Peach & Lily, among others.
The products are designed to combat different skin conditions like acne and hyperpigmentation. For instance, the live tinted super huge hyperpigmentation serum stick is a dark spot serum that guarantees users an evenly toned skin.
Get your loved ones a well-thought-out gift with the Ulta Gift sets. The company offers different gift sets, including skincare gift sets that help you show your loved ones how much you care about them. The Tula on-the-go travel kit is one of Ulta's gift sets.
Available at $52, it contains travel-sized skincare products enriched with papaya and pineapple enzymes that remove impurities from your skin, leaving it looking radiant and healthy. It contains five products, including a cleanser, scrubs, a brightening serum, and a hydrating cream, in a zipper case.
You can also redeem an Ulta gift card for merchandise and services in any of the available Ulta locations in the U.S. and at the brand's official site. The value of these gift cards never expires, and you can send them to your friend via email as a gift.
Ulta Beauty Bath and Body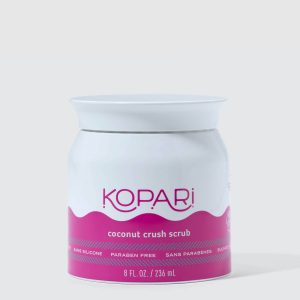 There is nothing more refreshing than a soothing bath after a tiring day. Bath and body help cleanse your body and help relax your nerves and keep your skin healthy. Ulta bath and body line have all you need to satisfy your bath needs. These include shower gels, soaps, body washes, mother and baby products, lotions, moisturizers, accessories, and other products that are either organic-based or chemical-based.
The tree hut tropic glow firming whipped body butter is one of Ulta's beauty bath and body collections; this Bum Bum Cream Ulta is a perfect skin refresher after bathing. Firstly, the lightweight hydrator is quickly absorbed, leaving the skin thoroughly moisturized. Secondly, it is enriched with Cupuacu butter that restores the skin's firmness and guarana, making your skin smoother, among other ingredients. Lastly, you can get this product for only $7.87.
Ulta Beauty Fragrance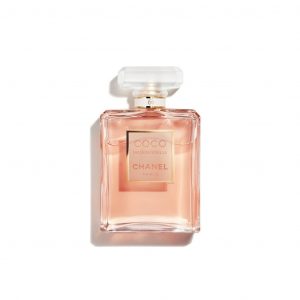 Body fragrance speaks a lot about a person. As such, it's essential to have excellent body perfume. It not only makes you more attractive but also boosts your confidence. Ulta Beauty understands the importance of having a good bouquet, and that's why the Ulta Perfume line has unique fragrances that suit different personalities. The brand offers women's fragrances, men's fragrances, candles, home fragrances, and gift sets.
Keep your body smelling fresh all day with the La Vie Est Belle Eau De Parfum; this french ultra perfume is an Iris spring flower blended with vanilla, warm sugars, and earthy patchouli. Apply it to pulse points to ensure it lasts you the entire day. You can get this fragrance for $102 for a 1.07oz bottle.
Ulta Beauty Review from Customers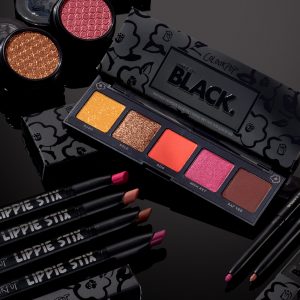 We could not finish this review without hearing what the customers say about the brand's product. We visited several sites to see what their views are, what they think about the review, and if they could refer it to people.
Furthermore, we visited the brand's website to check the ratings of various products. Limited Gift Edition Supersonic Fuchsia Hair Dryer has a rating of 4.3 out of 5 stars, Like An Artista, Brush Set has a 5/5 star rating, Very Good Girl Glam Eau De Parfum scored 4/ 5 stars, and Honest Beauty Hydrogel Cream had 4.3-rating out of over 162 reviews.
The brand is rated 4.9/5 out of over 1.1 million reviews from Apple Store. A review that caught our attention was from a family that praised their products. They claimed that the brand had all the required makeup, hot tools, shampoo conditioners, and more. they attested how the products were perfect and restored their confidence swiftly.
Another customer stated how unique and beneficial the products were. She mentioned their products as part of success in salons and a massive opportunity for stylists. The review ended up getting 4.9 stars out of 5 from over 8000 votes.
Popular Alternatives to Ulta Beauty
Further customer reviews
The reviews on the Trustpilot were terrific. A reviewer testified that the products were worth every penny, and if you need the products that you would not regret having bought, then Ulta Beauty is the way to go.
On Consumeraffairs.com, the brand is rated 3.5/5 from over 260 reviews. The lower star ratings might have been from the negative comments about their customer service. Most of the customers complained that their customer service is not available 24/7. Others complained about not being able to cancel orders.
On Sitejabber, brand received mixed reviews giving the overall score of 3.36/5.
We also saw a few negative reviews about Ulta stretching their promotions to other sites unless you purchase from them directly. Other customers complained about the short 14-day return window period.
Overall, there were more positive Ulta Beauty reviews; this indicates the brand has a great product line, and you cannot miss what suits you and your pocket.
Sign Up for Ulta Beauty
Want to fill your bag with these Ulta products? Join the Ulta family by creating an account. To do this, visit their website and head over to the bag icon. Then, click on the Create Account button. You will be asked to give your details, including your name, address, zip code, location, email, and password. As a member of Ulta Beauty loyalty membership, you are exposed to any promotions or discounts the brand offers, and you can attain products at a lower price.
Where to Buy 
You can buy their products from several retail stores like Target, Amazon, Walgreen, and Apple stores. However, the best option is to get your beauty products from the brand's website Ulta.com. This ensures that you'll get legit products guaranteed by the company. You will also enjoy discounts when making purchases.
Ulta Beauty Shipping and Return Policy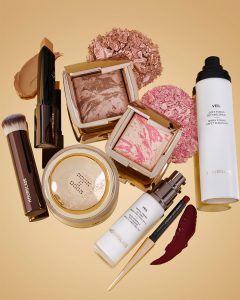 The company ships to different parts of the United States, Hawaii, and Alaska. Orders in the United States are shipped freely, while in other parts of the world, the delivery is done at a certain fee. The fee varies depending on the distance and the method used for shipping.
For orders with Hazardous Materials, shipping strictly occurs through standard shipping in the U.S. and cannot be shipped via premium or expedited. If you are wondering: How long does Ulta take to ship? Their standard shipping time takes between 3 and 8 business days.
If you are not happy with your purchase, don't fret. The Ulta return policy allows you to return items or exchange them within 14 days of delivery. Moreover, the brand is determined to ensure quality and integrity are what they look for when customers want to return items. They ensure they meet all the requirements for a full refund. If your request does not meet the criteria, you will not get any refunds. The policy does not support the resale of damaged and expired goods.
Promotions & Discounts
The company has several active discounts to offer to its customers. They include:
The company offers free standard shipping on any $35 purchase
The store provides a $3.50 off coupon on purchases above %15 for both in-store and online purchases
Customers get to enjoy 20% off after every three to four months
Contact Ulta Beauty
If you still have some questions that our Ulta Beauty review did not cover, the brand offers different contact methods for those who want to reach out to their support team.
Through a call on 1-866-983-8582
Sending a message to 8582
Visiting their site and filling out the contact form on their official site
Ulta's support team is available from 7 a.m. to 11 p.m.
Ulta Beauty Review: Editors' Verdict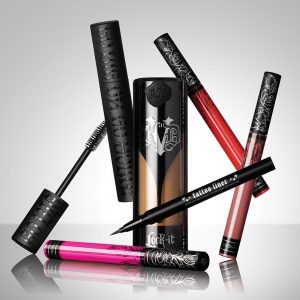 To conclude this Ulta Beauty review, we find this beauty brand worth it. Their product line accommodates the budgets of different shoppers and boosts the confidence in women. Having a whole brand like Selena Gomez using the products that this company offers indicates that their products are worth the buy.
Ulta is the go-to place for those looking for high-quality beauty products and tools, including fragrances, skincare, and drugstore cosmetics. We also recommend their hair and beauty salons to those looking for top-notch services that will leave them looking beautiful. This includes makeup applications, eyebrow treatments, manicures, skin and facial treatments, and haircuts and coloring.
Are you looking for further beauty brands? Check out our reviews of Hairburst, Glossybox, By Terry, and Dermalogica.
Ulta Beauty FAQ
How to use Ulta points online?
This how to use Ulta points online FAQ suggests you ensure that you are logged into Ulta.com with your Ultimate reward member ID. Then, add your items to the cart before checking out, whereby you will be required to fill in your shipping information. You will then be directed to the payment page, and at the bottom of the page, where you will be asked to insert the number of points you want to redeem. That will be the final stage, and you can now checkout!
How long are my Ultimate points valid?
Ultimate points are valid for four months after the day you earn them, and they will expire automatically. For Diamond and Platinum members, their points do not expire if they maintain their Diamond or Platinum status. Be sure to check your ulta.com/rewards, receipt, and the 30-day Ultimate Rewards email statement for your next expiration date.
Does Ulta have vegan makeup?
Yes. The majority of makeup that Ulta offers is vegan for naturality.
Does Ulta give free samples?
Yes, the brand offers the samples as gifts. They attach a drop-down box under the item you will purchase and remind you to add it to your basket.