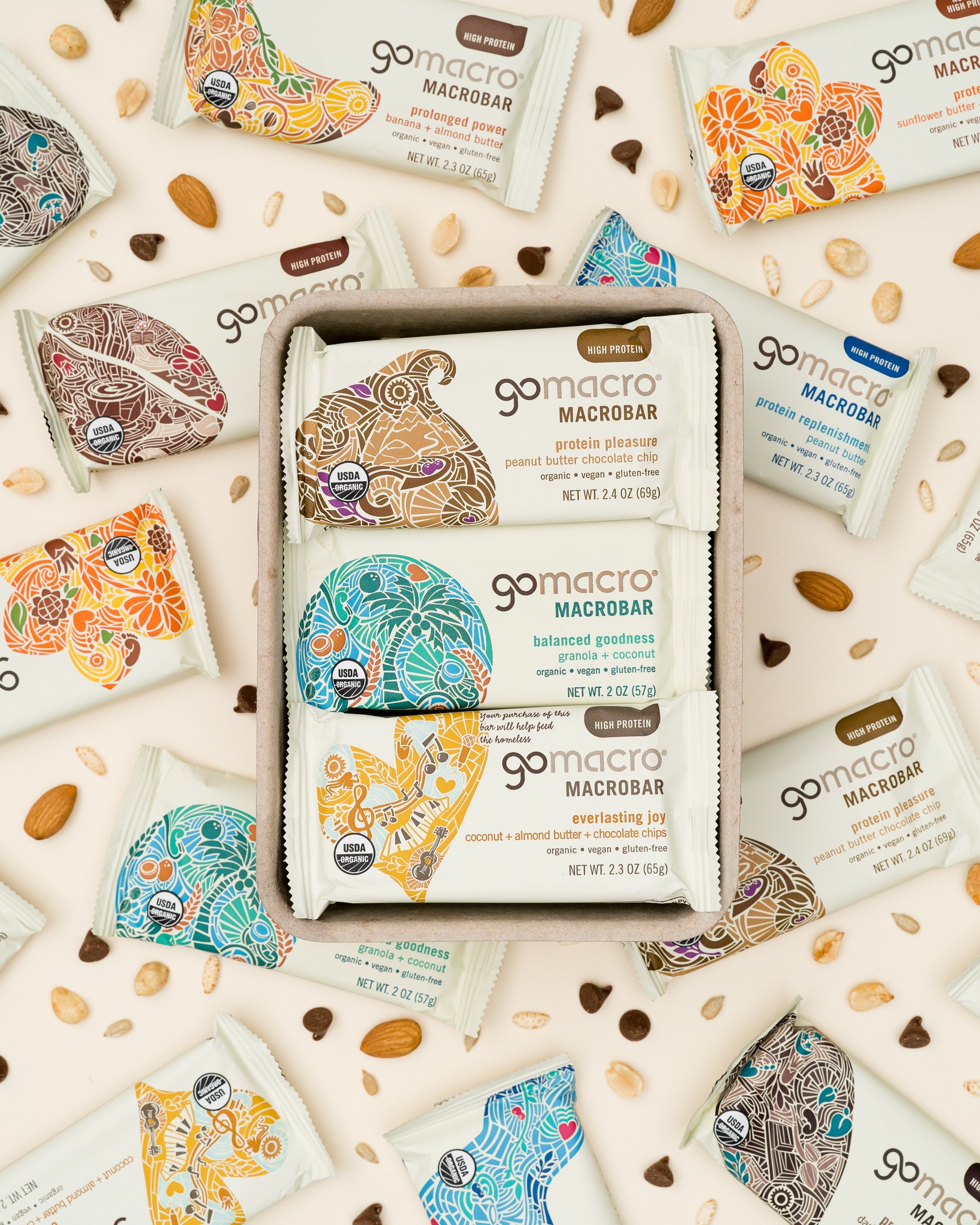 Many people can't combine a rigorous workout and diet routine with a daily 9-5 schedule, which is where GoMacro comes in. The brand offers a wide range of delicious protein supplements and snack bars that offer the same pleasure as sugary treats and junk food. However, this GoMacro bar review is curious to know what the hype is all about. 
GoMacro bars have been featured on many wellness blogs as a wholesome meal replacement snack for health-conscious consumers. This objective guide offers a sneak peek into what the company's products and services look like. Then, you can decide on whether GoMacro bars can serve your nutritional needs. 
About GoMacro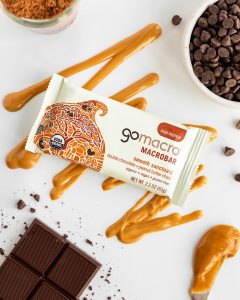 GoMacro is a plant-based food nutrition service that offers vegan, gluten-free protein bars as a healthier meal option. It is perfect for people with active lifestyles who want a meal they can have on the go. This honest GoMacro bar review also recognizes the company's commitment to using clean and minimal ingredients in all its formulations. 
The business partners with independent growers across the country to ensure 100% Non-GMO ingredients are sourced from sustainable farming practices. GoMacro prides itself on being ethical and climate-friendly. It uses sustainable ingredients and recyclable packaging for all its products, including the bar label, which is manufactured from 100% post-consumer waste. 
Additionally, the brand is strictly committed to a zero-waste initiative and donates all new ingredients to ensure positive environmental impacts. GoMacro bars can also fit into various categories such as weight management, protein boost, prebiotics, and other nutritional goals.
Pros
● Delicious, healthy, nutritious protein bars
● Organic cruelty-free, vegan and gluten-free ingredients from independent sustainable
bars
● 100% fructose-free brown-syrup sweeteners
● Free shipping on above $50
● Partners with several retailers nationwide.
Cons
● Does not offer any international shipping
● There are no extra copies on the website
GoMacro Bar Reviews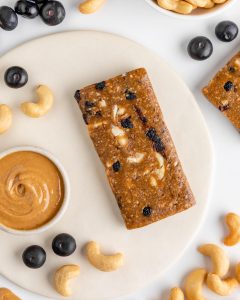 In this section of our GoMacro Bar review, we'll explore customer feedback to see what real buyers have to say about the brand. However, despite the company's reputation for providing high-end protein bars, it doesn't have much to show in terms of customer reviews.
Despite having no customer reviews on the website, it prides itself on being featured on E!, Shape, Vegout, and Purewow. Forbes has also mentioned GoMacro bars as one of the healthiest organic food sources for US consumers.
GoMacro Protein bar reviews from Amazon include a total of 37 global ratings with 33 customer reviews. GoMacro customers rated the brand 3.5 out of 5 stars on Amazon and had a few things to say. One customer shared that ever since she started her whole replacement diet, GoMacro bars have been her go-to product.
Popular Alternatives to GoMacro
She shared that GoMacro bars are filling, delicious, and satisfying with sweet, crunchy bites. According to this user, the vegan protein bars helped her lose at least 6 pounds monthly, helping them to reach their nutritional goals. The vegan bars had exceeded her expectations, and she would return for future purchases.
Likewise, another GoMacro bars customer on Amazon had a pleasant experience with the brand. A review also stated that GoMacro bars were good for a low histamine diet and a pre-workout session. Surprisingly, there were only one or two negative reviews on the website where one buyer complained that the protein bars were dry and stale.
Unfortunately, there were only a few GoMacro bar reviews from Walmart so we couldn't get a wider perspective from customers. It has 5 whopping stars from 4 very happy customers. These buyers confirmed that they enjoyed the satisfying flavors and healthy ingredients.
GoMacro FAQ
1. How did GoMacro get started?
Shortly after Amelia Kirchoff was diagnosed with breast cancer in 2003, she became more conscious about her diet. With the help of her daughter, Jola, Amelia fought and won her battle with cancer using a plant-based metabolic diet. She also created the recipe for GoMacro protein bars in her kitchen, encouraging more people to try more plant-based options through GoMacro bars.
The brand officially launched in 2004, and it has since released a variety of plant-based nutrition bars accessible in stores nationwide. This mother and daughter duo is passionate about sharing the benefits of a plant-based lifestyle for good health. It is centered on taking natural health-beneficial ingredients and giving back whenever possible.
2. Who currently owns GoMacro?
Amelia and her Jola established GoMacro in 2004. Amelia takes care of the farm and works with nutritionists to create healthy GoMacro bars recipes, while Jola runs the business aspect.
3. What is GoMacro?
GoMacro is the original brand coined by Amelia and Jol for their nutritious protein bars. The company is passionate about creating delicious snack bars with great nutritional value. For our GoMacro bar review, we also looked closely at the brand's mission to spread the success & power of a plant-based diet worldwide.
It focuses on using natural formulations to create delicious snacks that are healthy and free from any additives or preservatives. The company partners with 100% non-GMO growers to select fresh and delicious ingredients for their recipes. In addition, the team comprises dieticians and nutritionists to offer healthy snacks with great nutritional value.
4. What are the GoMacro's most popular products?
You've probably wondered, are Gomacro bars healthy? The Vegan Protein bar is made in 11 OG and 2 new release flavors: Salted Caramel and Chocolate chips. GoMacro protein bars are made from clean, plant-based ingredients that are good for metabolism and help to build a strong immune system.
Aside from the classic GoMacro protein bars, the brand offers nut-free and low FODMAP protein bars. You can also try the snack bars in cherries + berries and granola + coconut ingredients or the fruit snack bars. The fruit snack bars are made from real fruits ensuring the sweetest delicious products.
5. Where do GoMacro's ingredients come from?
GoMacro bars nutrition offerings come from carefully selected ingredients from sustainable farms across the country. The brand also has its certified organic farm to provide a full plant-to-table experience.
6. What is the shelf life of MacroBars?
The company makes all its vegan protein bars and snack bars, including the GoMacro oatmeal chocolate chip, from scratch to give you that rich freshness. The average shelf life is about six to eight months from production.
7. Can I refrigerate my MacroBars?
Since the company uses hard ingredients like nuts and seed butter in their products, this GoMacro bar review doesn't recommend refrigerating the protein bars or fruit bars.
8. Are GoMacro Bars Palm Oil free?
Most people ask, "are GoMacro bars healthy? Meaning it is free of ingredients such as palm oil that can cause health complications in the future. Luckily, GoMacro bars use clean nut and seed butter that don't have any trace of palm oil to ensure that your body stays in good shape.
9. Does GoMacro test its ingredients for arsenic and heavy metals?
GoMacro emphasizes quality control in all their products by being intentional about how and where they get their ingredients. The brand is Certified Organic, Vegan, Gluten-free, Kosher, Non-GMO, CLEAN, and RAW. It also has strict regulations where suppliers must ensure that their ingredients have the lowest levels of heavy metals.
In addition, GoMacro's brown rice syrup is InfantSafe. The trademark confirms that the supplier uses proprietary standards to remove every trace of heavy metals from the brown rice. Every supply batch is also tested for arsenic with satisfying results under 10 ppb (parts-per-billion) based on FDA recommendations for drinking water.
10. Where to buy GoMacro bars?
If you have been wondering where to buy GoMacro bars, you'd be surprised to know that it's closer than you think. You can find GoMacro peanut butter chocolate chip protein bars in any of these independent retailers below:
Uber Eats

Instacart

DoorDash

Amazon

Postmates

Kroger
You can also easily check the store locator to find a retailer in your local area.
11. Where is GoMacro headquartered?
Our GoMacro bar review can confirm that the brand's headquarter is in Viola, Wisconsin, and this is where all its products come from.
12. What sweeteners are used in MacroBars?
To ensure that their products are 100% fructose-free, gluten-free and delicious, GoMacro bars nutrition company uses a sweetener syrup made from USDA organic brown rice. It is a complex sugar that dissolves easily in the bloodstream to prevent fat buildup in the system. Brown rice sugar can also help to control blood sugar levels and reduce cholesterol levels.
13. How do I contact GoMacro?
For more insight into the brand's services, you can contact the GoMacro customer support team via:
Phone: 1 (833) 466-2276. Phone lines are open Monday to Friday, 8 am-4 pm CST

Email: [email protected]

Mail Address: GoMacro, LLC
100 GoMacro Way
Viola, WI 54664
14. Where does GoMacro ship to?
Although GoMacro doesn't ship internally, the brand ships to all US territories. The company offers free shipping on orders above $50 to the continental United States, excluding Alaska, Hawaii, Puerto Rico, and Army Post Office addresses.
15. What is the returns policy of the company?
This GoMacro review observed that the brand doesn't accept returns on its protein bars. However, you can contact customer care at [email protected] if you have any complaints about your order.
If you love GoMacro, you should read our other reviews of Huel, Aloha Bars, Exante, and Soylent.