When it comes to plant based protein shakes, finding the best one might take some time as there are many options to choose from. More and more brands are launching protein shakes for different purposes, such as weight loss, muscle control, or muscle recovery. However, when shopping for protein shakes you need to be careful and only buy from brands that offer high-quality, clean products. To make the research easier, we created a list of 10 plant based protein shakes from trustworthy and reliable brands.
10 plant based protein shakes
Below, you will find a selection of some of the most popular plant based protein shakes that you can find in the US. To create this list, we looked at each brand closely. We evaluated the creation process of each product, including the sourcing, ingredients, nutritive power, and last, but not least the effect. Now, without further ado, it's time to uncover all that we have learned.
1. Garden of Life Raw Organic Protein Powder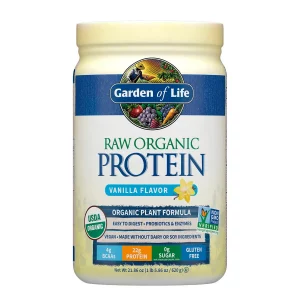 First on our list is one of the most loved organic plant based protein shakes by the brand Garden of Life. The brand is well-known for creating high-quality, traceable dietary products, including microbiomes, vitamins, herbal remedies, superfood powders, protein shakes, and a broad range of other supplements. The Garden of Life Raw Organic Protein Powder is loaded with the nutritive benefits of organic grains, and  seeds sourced from whole foods. This powder is rich in essential amino acids, vitamins A, D, E, and K, so including it in your diet will definitely boost your nutrition.
The Raw Organic Protein Powder by Garden of Life is available in 3 flavors, including vanilla, chocolate, and vanilla chai. In case you prefer unflavored protein shake powders, you can also get this product in an unflavored and no stevia version. It is also important to mention that this product is certified organic, non-GMO, vegan, kosher, dairy-free, gluten-free, soy-free, and last, but not least, low in sugars.
2. Sprout Living All Organic Plant Protein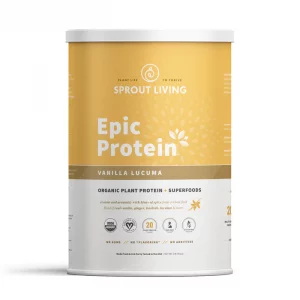 Next on our organic plant based protein shakes list is Sprout Living All Organic Plant Protein. This company offers quite a large selection of both flavored and unflavored plant based protein shakes. When it comes to the flavors, you can choose from pumpkin, vanilla lucuma, chocolate maca, pea, matcha, and some more. Each serving includes 20 gr of multi-source organic plant proteins, superfoods, and probiotics. The Sprout Living All Organic Plant Protein powders rely on the natural power of superfoods like ginger, cinnamon, lucuma, matcha, cacao, berries, seeds, and many more nutrition-rich foods. The product is clean, and made from only real ingredients. It is vegan, grain-free, soy-free, nut-free, gluten-free, kosher, and vegan. Also, no artificial flavors, gums, fillers, or additives were added.
What is also a great feature is that these shakes come in 4 different types of packaging. Depending on what you prefer, you can purchase only a smaller package for a start. Later, when you find your favorite flavor and are ready to invest in a bigger package, you can buy a large box that will last you long.
3. Pure Food Plant Protein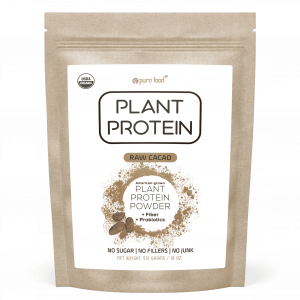 When searching for the best vegan protein shake, you will surely come across Pure Food Plant Protein. And for a good reason. Pure Food is one of the best brands you can shop from if you are after trustworthy products for gut health, immunity, weight loss, fitness, stress relief, sleep improvements, muscle build, recovery, etc. Their Plant Protein is made from 8 organic, functional, and nutrient-dense ingredients, including pea protein, brown rice protein, hemp protein, raw cacao, mesquite, vanilla extract, stevia extract, and bacillus coagulans. The powder is also enriched with essential fibers and probiotics that supper GI health. 95% of these ingredients are sourced from the US and Canada.
What makes Pure Food Plant Protein a great option for many is the fact that it fits all diet plans, including vegan, paleo, keto, gluten-free, dairy-free, and soy-free, too. Also, it contains no sugar, gums, fillers, flavors, or additives. Furthermore, this product is third-party tested for allergens, heavy metals, pesticides, pathogens, and BPA.
4. GNC Plant Based Protein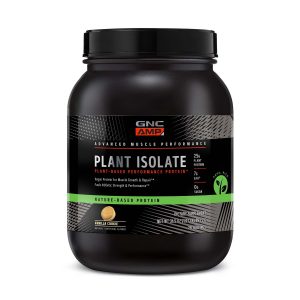 In case you are after a vegan chocolate protein shake, you might appreciate the GNC Plant Based Protein collection. Here you will find a decent selection of delicious chocolate-flavored protein shakes that will make your breakfast or workout smoothies and shakes much more enjoyable. Needless to say, there are other options too when it comes to flavors such as Banana, Blueberry, Cinnamon, Pancake Batter, Strawberry Banana, and many more.
If you are following a special diet, there's no need to worry. The protein shakes on GNC Plant are not only vegan, but you will also find keto diet friendly, lactose-free, kosher, paleo, sugar-free, soy-free, and vegetarian. Also, these shake powders are certified organic, non-GMO, and free of any artificial sweeteners, flavors, colors, and preservatives.
5. Shakeology Vegan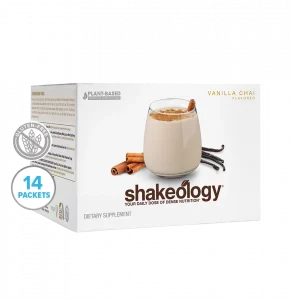 It might be hard to believe, but losing weight should not always be a struggle. With the right diet and some delicious, nutrient-dense meals you can achieve your fitness goals effortlessly while enjoying a broad array of flavors. Even sweets. And this is when protein shakes come into the picture. There are many plant based protein shakes for weight loss, but one thing is sure: Shakeology Vegan offers some pretty good options.
These protein shake powders are created on a whole-food-based formula that is rich in nutrients, and probiotics. The idea of Shakeology is to provide protein powders that help with cravings, support healthy digestion and energy levels, and last, but not least offer support through your weight loss journey. They are not only a good source of protein, but also an excellent source of fiber and omega-3. T On their website, you will find a decent selection of plant based vegan protein shakes, in many flavors. Among the options, you have Vanilla Chai, Tropical Strawberry, Vanilla Cafe Latte, Cookie Cream, and even Chocolate and Chocolate Cafe.
What makes this brand a go-to shopping destination for protein shakes is not only the quality of the ingredients but also the possibility to purchase bundles and special packages. For instance, you can buy a Shakeology combo containing Strawberry and Chocolate, Vanilla and Chocolate, etc. If you prefer convenience, you can order a 24-pack combo bundle which contains 8 packs of 3 flavors.
6. 310 Nutrition Original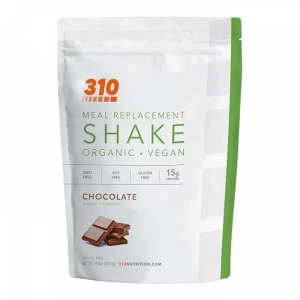 We are going to continue our list of plant based protein shakes with 310 Nutrition Original. This company offers some of the most delicious protein shake powders for creamy shakes that are packed with antioxidants. If you are a sweet tooth, you will surely appreciate the 310 Chocolate Shake – Original, which is loaded with lots of superfoods, including fruits, vegetables, and herbs. Looking at the formula, these shakes are based on the newly formulated Triplex Protein Blend formula which includes 15 grams of plant based protein. The base is an easily digestible mix of pea, pumpkin, and brown rice protein. This is boosted with a combination of protein, amino acids, and fiber sourced from a powerhouse of superfoods.
Needless to say, as in the case of other plant based protein shakes on our list, 301 Nutrition Original offers shake powders that are vegan, keto, and paleo diet friendly, gluten-free, and organic.
7. Moon Juice Blue Beauty Adaptogenic Protein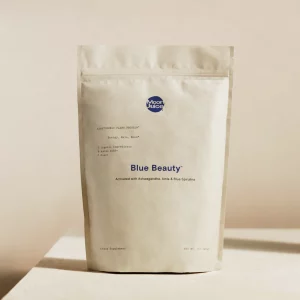 In case you are looking for the best vegan protein shake with beauty benefits, stop here and look no further. Moon Juice's Blue Beauty Adaptogenic Protein contains bio-fermented, ketogenic, and adaptogenic brown rice protein. It contains a total of 7 ingredients, including Blue Spirulina, Ashwagandha, and Amla, each of these famous for their anti-aging, and stress relieving properties. It also contains nutrient-dense ingredients such as organic chia seeds powder, rice bran solubles, and organic stevia extract. Moreover, the shake is also boosted with 9 amino acids.
You can effortlessly include this protein powder in your daily meals. For instance, add 1 scoop to your coffee, milk, matcha, shake, or smoothie, but you can also stir it in yogurts, cereals, or baked goods. If you want to shop at Moon Juice, it's good to know that their collection of protein shakes is fully organic, and also, keto, adaptogenic, vegan, non-GMO certified, gluten-free and does not contain any dairy, soy, gum, or fillers.
8. Tropeaka Lean Protein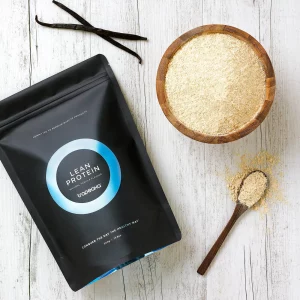 Next on our list is Tropeaka Lean Protein. This naturally dairy, gluten, and soy-free protein powder is vegan, organic, and non-GMO verified. What makes it outstanding is that it only contains Australian Certified Organic and 100% organically grown ingredients. Also, the blend is low in sugars, carbohydrates, and saturated fat. The idea behind the product is to provide a healthy option for people who want to build muscle or tone their body that is scientifically researched and backed. The nourishing whole protein used in the Tropeaka Lean Protein powder is easily digestible, delicious, non-bloating, and perfectly balanced to support you through your fitness journey.
Also, in case you are after a vegan chocolate protein shake, Tropeaka has got you covered. Looking at their selection of protein powders, you will quickly come across some mouthwatering flavors. Chocolate, Vanilla is only the tip of the iceberg. If you prefer fruity flavors, we totally recommend you to try the Raspberry, Strawberry Cream, or Passion Fruit flavors. Keep in mind that they are all flavored and sweetened naturally, as the Tropeaka protein shake powders do not contain any artificial flavors or sweeteners.
9. Huel Complete Protein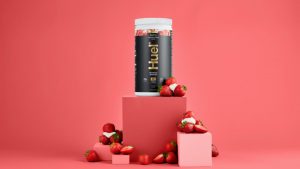 Now that we are getting close to the end of our list, here's one of the most popular plant based protein shakes for weight loss you will surely adore. What sets Huel Complete Protein apart from other vegan protein shakes on the market is that it is actually the world's very first nutritionally complete plant based protein powder. So in case you are looking for the best plant based protein shakes, you should definitely give Huel a try. The base of the formula is hemp, faba, and pea protein. It also contains curcumin extracted from turmeric,  and piperine, which is extracted from black pepper. All ingredients are organic, sustainably sourced, and animal-free. One serving will provide you with the powerhouse of 27 essential vitamins and minerals. The powder is also rich in essential amino acids.
Also, if you appreciate eco-friendly approaches, this company will surely please you. Here's the thing. You will not only do good by choosing plant-based protein, but you will also protect the environment from plastic waste by purchasing this product which comes in a 100% recyclable tub.
10. Ka'Chava Plant Based Protein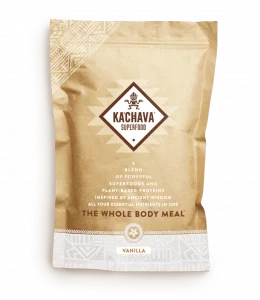 Last on our list of the best plant based protein shakes is Ka'Chava Plant Based Protein. Their protein shakes come in 5 different flavors, including matcha, chai, coconut acai, and the two classics, chocolate, and vanilla. The Ka'Chava proteins are loaded with the best benefits of more than 85 superfoods, nutrients, and plant-based ingredients that will boost your immune system and give your body all the nutrients and goodies it needs.
Among the ingredients, you will find some of the best superfoods, including camu camu berries, spinach, shiitake mushroom, chia seeds, cocoa, blackberry, blueberry, maqui berry, ginger, kale, yellow pea, raspberry, beetroot, acai, coconut, etc. Also, the Ka'Chava Plant Based Protein is vegan, soy-free, gluten-free, and dairy-free. Last, but not least, it contains no preservatives, artificial flavors, sweeteners, and colors.
Plant Based Protein Shakes: Editor's Verdict
Plant based protein shakes are convenient solutions to boost your nutrition with the power of superfoods, fruits, veggies, herbs, and seeds. Mixing a single scoop of protein powder can make a huge difference when it comes to achieving your fitness goals or improving your overall nutrition. As you can see, there are so many amazing options to choose from, while the array of mouthwatering flavors is unlimited. No matter if you prefer fruity flavors, sweet, plain, or the classic chocolate-vanilla combo, you will surely find a high-quality, clean, protein powder that you will enjoy. Hopefully, this list can give you some inspiration, and help you find the best plant based protein shake powders out there.
Check out other amazing brands with superfoods and healthy ingredients such as Navitas Organics, HumanN, Suncore Foods, and Thrive Market.