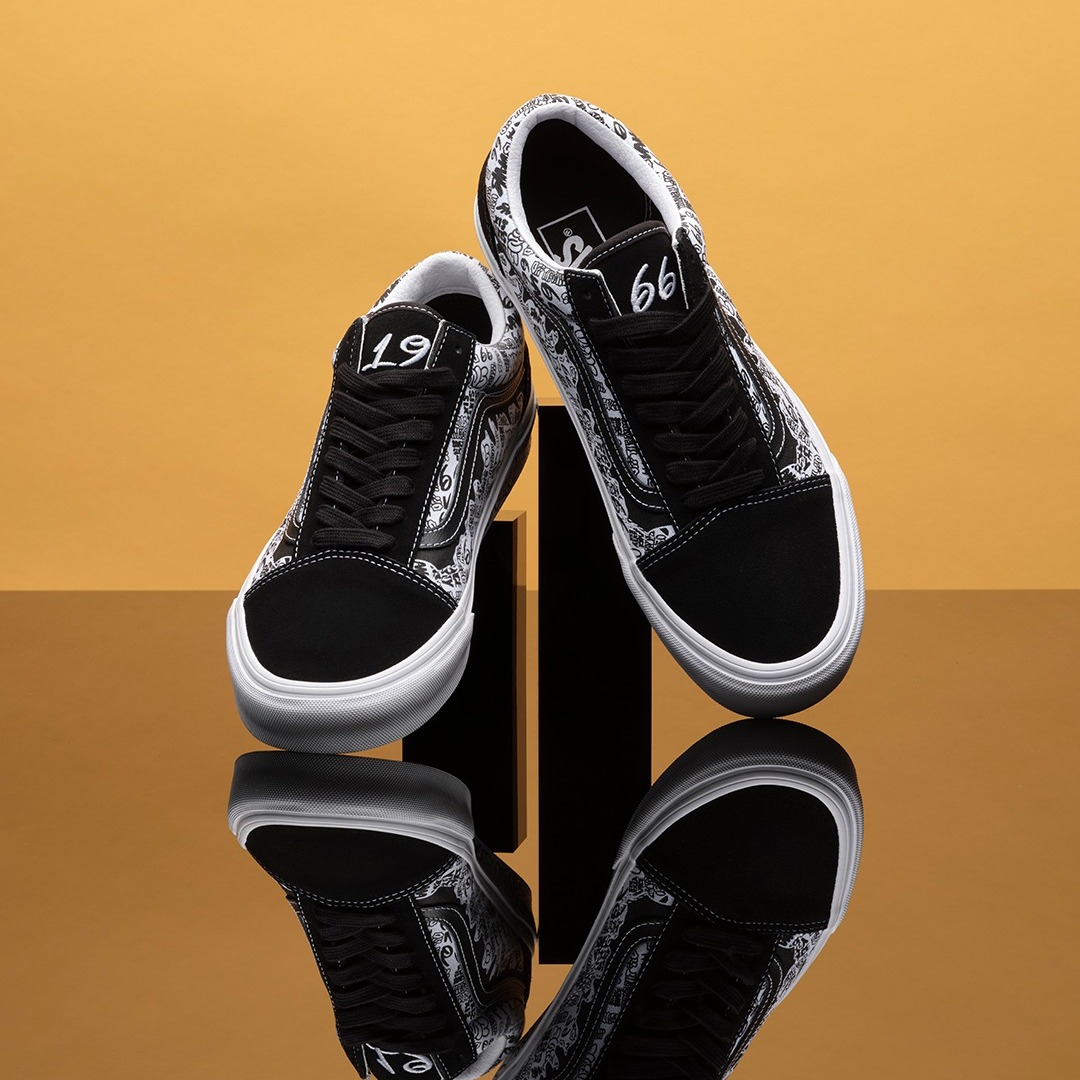 It is hard to determine the best sneaker brand considering how vast and multi-faceted the sneakers industry is. We are in a pro-sneakers society with multiple name brands from the track field to a fashion runway. We must consider each brand's innovation and general reputation to know which offers the best quality. With this 15 best sneaker brands list, you might just find a new favorite to add to your wardrobe.
15 Best Sneaker Brands
Whether you're a budding sneakerhead or an expert collector, you'll learn about modern trends and the top brands in the industry. Our sneaker brands list features the biggest and some niche brands for people with unique aesthetics. Continue reading below to learn about the best sneaker brands in the industry!
1. Converse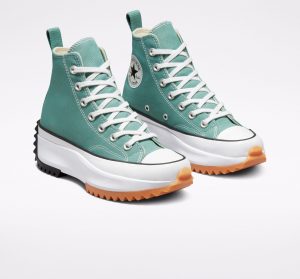 The Converse is a household name in the sneakers game and has been operating for over a century. Since 1920, Converse has dominated the American athletic shoe market with significant competition over the last 5 decades. It became a subsidiary of Nike. Inc in 2003 and has over 100 retail stores in the US. Converse shoes stand out with their distinctive features and the star logo design.
The Converse All-Stars, also called Chuck Taylor All-Stars or Chucks, is the most popular product in the brand's portfolio. Its design features a stitched upper section with a toe cap that consists of white rubber. And the soles of the shoes are usually made of brown or tan rubber. For centuries, the style of the Chuck Taylor All-Stars has mainly remained unchanged except for a few modern inclusions.
For instance, the fabric material of the latest Chuck's editions has changed from the original cotton canvas. Some Converse All-Stars are made from leather, suede, and other fabric types. The Chuck Taylor II, released in 2015, also upgraded the original style with a full-length Lunarlon insole. And even though its use in the basketball scene is limited, Chuck Taylor has become a major fashion statement.
No matter how you define creative culture, Converse products allow you to remain authentic to your taste and style. It provides you comfort, admiration, and self-confidence no matter where you go. The brand is making headway in modern-day street style, and more people are starting to appreciate converse products, just like when it was first released in 1920.
2. Vans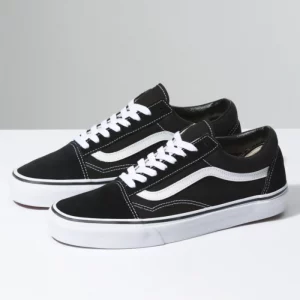 It doesn't matter if you're a committed sneakers fan or not; a pair of Vans is a must-have in your wardrobe. The first Vans store was opened in 1966 by brothers Paul, James, and Gordon C. Lee Van Doren. Initially, only 12 Van deck shoes were released, which as 'Authentic.' However, Vans was popularized by skateboarders in the 1970s with the famous "off the wall" logo.
Vans skate shoes feature designs that highlight style and functionality. The first Vans skate design for skateboarders is called 'The Old Skool,' built with leather panels to offer more durability. Also, the Sk8-Hi 1978 design leveled up the functionality with an innovative design that worked to protect the ankle bones from injuries.
Over many decades, Vans grew more popular outside the skating rink and was commonly used by surfers and BMX riders. It is identified as a leader in action sports footwear for its innovative and versatile designs. The brand offers timeless footwear with outstanding and innovative designs as a standout high-fashion brand. With premium classics for both men and women, you will enjoy shopping from the Vans product line.
3. Filling Pieces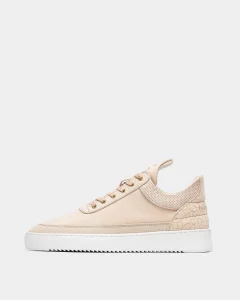 The next on our sneaker brands list is Filling Pieces.. They are a millennial brand that is helping to bridge the gap between original streetwear style and high fashion. In 2009, the Low Top was released as an alternative design that promoted unity and diversity. Filling Pieces offers innovative designs that cater to people of all sexes, races, religions, and sexuality. It is often described as the meeting point of sound innovation and inclusivity.
With the original Low Top design, the shoe company emerged as a revolution in the footwear industry with many relevant high-fashion pieces. As an independent shoe brand, the company focuses on community building and finding unity in diversity. The brand offers high-end pieces with an innovative design approach.
It is a breakthrough independent shoe brand that pushes through cultural boundaries to well all tastes and fashion trends. The design team includes individuals of all races, genders, sexualities, and ethnicity. You will find multiple designer sneaker styles that you can choose from depending on your personal tastes.
4. Balenciaga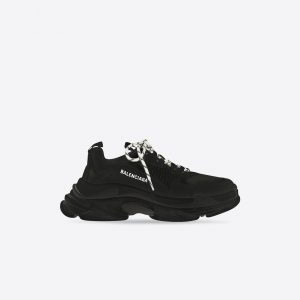 Balenciaga is the name of a famous designer brand known for its edgy fashion pieces and accessories. The brand offers an extensive collection of high-fashion clothing from men, women, and even kids categories. The product line also features accessories and custom one-of-a-kind jewelry, belts, caps, etc., that you can select from.
Although Balenciaga is not primarily a shoe company, it is one of the best designer sneaker brands. The company offers high-end pieces with dramatic fashion designs with the bold maximalist style that the brand is known for. Whether you're an athlete, the men's and women's categories showcase variously focused on modern fashion inspiration.
Some of the bestseller releases in the Balenciaga sneaker collection include the Track.3, Speed Recycled Knit, Phantom, Defender, X-Pander, etc. Each new product comes with an upgrade or improvement on the previous design while retaining the classic, bold and chunky effect. However, it is one of the most expensive sneaker brands. Let's see more affordable ones on our sneaker brands list.
5. Indestructible Shoes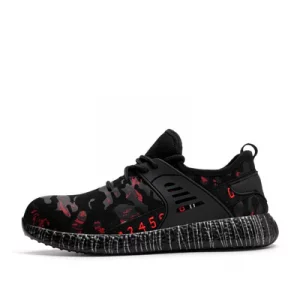 You're looking for decent work shoes that offer a protective safety feature and style that you can wear to multiple functions. Indestructible Shoes was established by Eric Nuygen to provide modern men with work shoes built to last and protect their feet no matter the work demand. It came into the limelight after a feature in Military Times where the brand was recommended for comfort and protection.
Indestructible shoes come with a steel toe. The shoes are built with durable and lightweight material to offer breathability and functionality. You can also wear your work shoes to outings and events since it's suitable for other environments outside work. These shoes make you feel unstoppable as you go through your daily tasks without fear of damage or danger.
The brand constructs shoes that are fit for jobs in military/security, restaurant service, construction sites, etc. These shoes are also an excellent option for hiking and extreme outdoor sports. You also have a wide range of options, and the bestseller editions include Ryder, CamoX, J3, and Hummer shoes. Read our review of Indestructible Shoes.
6. ROVUX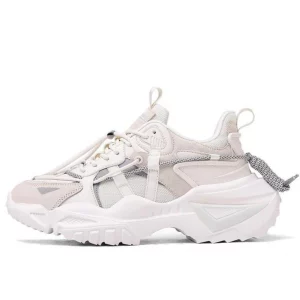 ROVUX was founded in 2018 as an alternative shoe brand that offers unique footwear pieces with versatile functionality. While many brands offer the same derivative style, ROVUX takes a different approach. The brand's collection includes innovative designs that allow you to stand out from the regular sneaker trends.
The company's creative team consists of independent youth designers that approach design as a form of expression. Every design incorporates the concept of fashion and fitness to produce a perfect hybrid. ROVUX sneakers are popular in the fitness sector, and the brand caters to gym buddies and athletes in the market.
You can choose from designs that match your personal style and taste. The brand focuses on fashionable fitness, ensuring comfort and functionality. It allows you to meet your fitness goals with style. If you're looking for cool sneaker brands, ROVUX sneakers will definitely appeal to you.
7. M.Gemi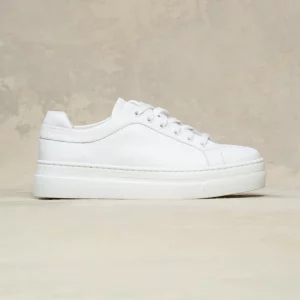 Among independent sneaker brands to look out for, M.Gemi is a top customer favorite. Maria Gangemi founded the brand M.Gemi in Italy, inspired by the unique crafty handmade footwear she saw growing up in Italy. M.Gemi is a family-oriented business that creates and distributes luxury handcrafted footwear and bags made by local artisans in Italy.
The brand promotes sustainable and ethical fashion with every limited-edition release that showcases fantastic designs. M.Gemi sneakers are built with high-quality leather and unparalleled craftsmanship to create unique handmade pieces. The brand partners with a team of creative Italian artisans to make original pieces that work for different functions and environments.
Unlike fast-fashion brands, M.Gemi is one of the women's sneaker brands released in small batches after a careful and ethically-sourced creative process. This also helps to prevent waste and ensure that each product is long-lasting. The Felize Driver is M.Gemi's signature piece, and it comes in different color and material options to suit diverse tastes. Read our M. Gemi review.
8. Oliver Cabell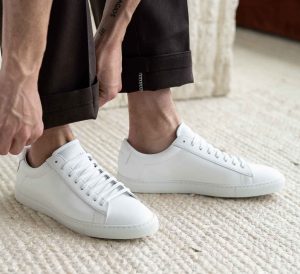 Oliver Cabell sneakers consist of high-quality footwear made by independent local craftsmen in Italy. The founder, Scott Gabrielson, created the brand as an alternative to unethical designer sneakers made by poorly treated workers in Asia. It is an independent company that offers high-quality footwear made from sustainable and ethically sourced materials.
Each product is handcrafted by artisans in ethical factories and workspaces based in Italy. The sneakers are built with Italian techniques, Italian calfskin leather, and durable Margom soles. Oliver Cabell's designs are uniquely crafted and appeal to the minimalist and understated trends with a subtle class and elegance. They offer footwear for different functions and events, from athletic to dress shoes.
The footwear collection features distressed sneakers, drivers or suede loafers, lace-up, and Chelsea boots. You can choose from a wide selection of designs, depending on what aesthetic appeals to you. We also love that Oliver Cabell offers luxury footwear at a fair and accessible price. Each product comes with a transparent price breakdown, so you know you're getting your money's worth. Read our review of Oliver Cabell.
9. Gucci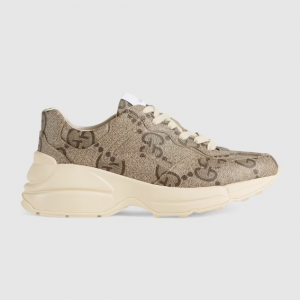 Opulence, luxury, elegance, and sophistication are Gucci's top priorities. Gucci is a top option if you're looking for a reputable designer brand that offers one-of-a-kind footwear with limited-edition releases. The brand provides high-end sneakers that appeal to streetwear and boujee fashion aesthetics. Every flawless design projects high fashion and class.
Reinventing the modern approach to fashion, this brand sets itself apart as one of the most desirable fashion houses. Gucci is among the top expensive sneaker brands that prioritize influential and luxurious designs. They offer unique, contemporary designs that are finely crafted by a team of innovative and brilliant designers.
The company's creative director is Alessandro Michele, whose vision inspires the brand's timeless and fashion-forward pieces. Gucci sneakers ooze affluence and luxury at the best mark with inclusive pieces for men's and women's categories. Some of the most famous pieces include the GG embossed sneakers, Gucci Rum sneakers, and the exclusive GG Rhyton sneakers.
10. Clearwater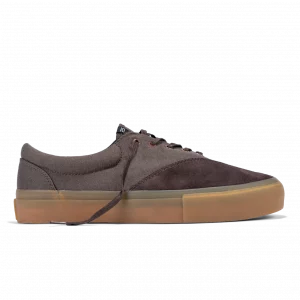 If you're a skateboarder, you will enjoy Clearweather skate sneakers. The brand is the brainchild of brothers Josh and Brandon Brubaker. These two brothers designed many iconic skate shoes in the early 90s. They worked for the biggest brands before opening Clear weather.
It initially started as a lifestyle shoe brand that welcomes original ideas and freedom of expression for contemporary and innovative design concepts. Every design comes with a fresh feature and style that makes it more than ordinary footwear. From classic silhouettes to complex designs, the Clearwater sneaker collection offers an extensive product line to meet your individual tastes,
It is an independent company where creatives and outliers in society can explore their unique style and authenticity. The brand offers minimalist and straightforward designs that incorporate modern styles and trends. Clear weather sneakers offer style and functionality that allows you to perform the best tricks whether or not you're a professional skateboarder.
11. AllBirds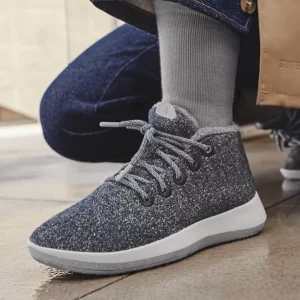 AllBirds is famously recognized as a leading icon amongst sustainable sneaker brands. This brand cares about creating fashionable footwear that is eco-friendly and sustainable at affordable price points. The brand offers the most comfortable shoes you'll ever find that are also stylish and elegant.
AllBirds sneakers are suitable for everyone from college kids to adults, with different styles and designs to appeal to all ages. The brand uses ethically sourced natural materials to create brand new pieces created with renewable technology. Some of the brand's most popular releases include the AllBird Wool Runners and the Tree Runner AllBirds.
The brand introduced merino wool into the footwear industry, which it processes into a wool fabric specially designed for footwear. AllBird Wool Runners are made from ethically-sourced merino wool, and they offer extreme comfort. If you're a fan of authentic, sustainable fashion, you'll feel good shopping with this brand. Read our AllBirds review.
12. SUAVS Shoes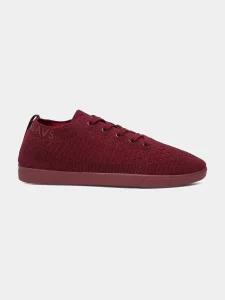 This company boasts that their sneakers allow you to do anything you want, and we can confirm this. SUAVS offers breathable sneakers that are highly versatile and work for several functions and environments. The brand's collection has various footwear designs to fit diverse purposes and aesthetics.
The company gains more popularity every year for its extensive collection of footwear that is stylish and meets modern work demands. So whether you're going from the golf club to a lunch meeting, you can go about your daily life without worrying about your shoes. These shoes are also eco-friendly. Some of the brand's bestsellers include The Barton, The Legacy, and The Bikers.
13. Vessi Shoes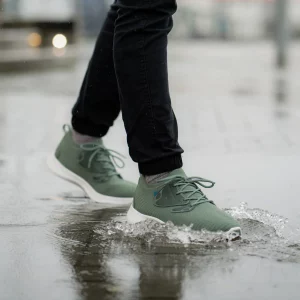 You probably know that some brands offer sneakers with moisture-wicking features; however, this brand takes it further. Vessi uses waterproof technology to ensure that the sneakers remain completely dry. The brand's sneakers are 100% waterproof, which means that they are suitable for all seasons.
In addition, Vessi Shoes are snowproof, soundproof, slush, and windproof. They offer complete protection from the elements to ensure your sneakers remain in the best conditions. The brand offers five specific designs suitable for different aspects of life. It includes Cityscape, Everyday, Everyday Move, Slip-on, and Weekend.
Vessi sneakers offer the perfect blend of comfort, style, and functionality. It is also sustainable and environmentally friendly, using ethically-sourced vegan material to create footwear. The brand offers the classic silhouette of old-school sneaker brands with enhanced breathability and long-lasting comfort. Read our review of Vessi Shoes.
14. TAFT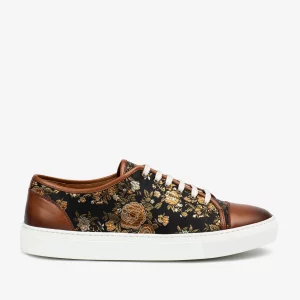 To continue with our sneaker brands list, TAFT is a family-owned shoe company founded by couple Kory and Mal in 2013. It started in the couple's apartment with a few custom-made shoes in the first product release. The brand is popularly recognized for its well-crafted footwear, suits, ties, and other clothing accessories. If you're looking for affordable, high-quality sneakers, this is your brand.
TAFT sneakers include finely-crafted high-tops, low-tops, drivers, and boots with unique styles specially designed for different aesthetics. The brand's products are ethically made in Spain-Italy with eco-friendly and sustainable materials. They ensure that all their products are made with high-quality materials to provide durable, stylish, and protective footwear.
15. Earth Shoes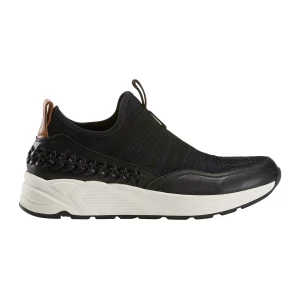 The competition between sustainable sneaker brands is massive; however, Earth Shoes constantly evolve to stay on top. It is a wellness brand that creates mindful sneakers using natural materials and sustainable processes to protect the environment. The brand ensures that you will feel good about their products.
The company provides an alternative to unethically made, wasteful fast-fashion brands that are harmful to the environment. As the name suggests, their products are made from high-quality natural products and recycled materials to reduce waste. It also offers innovative designs and styles as a complete revolution in the sneakers industry.
Earth sneakers are fit for running, hiking, and non-outdoor events like yoga, gyms, and other non-athletic purposes. You can be sure that you'll find comfort, fit, and style in any piece that you select. Read our review of Earth Shoes.
Sneaker Brands List: Editor's Verdict
Sneakers are one of the most versatile kinds of footwear, and they are a must-have wardrobe item. But the problem for many people is identifying the best sneaker brands. From our objective sneaker brands list, you'll discover that these brands serve diverse purposes. Some brands offer affordable and straightforward designs, while designer sneaker brands are more expensive.
You can use our sneaker brands list above to select the brands that are best suited to your needs are taste. While there are also 100 other niche brands with many loyal customers, our list serves as a great starting point. At the end of the day, the best sneaker brand depends on your individual taste and preferences.
Are you looking for other amazing shoes brands? Check out these reviews of Thursday Boots, Atoms, Birdies, and Jack Erwin.