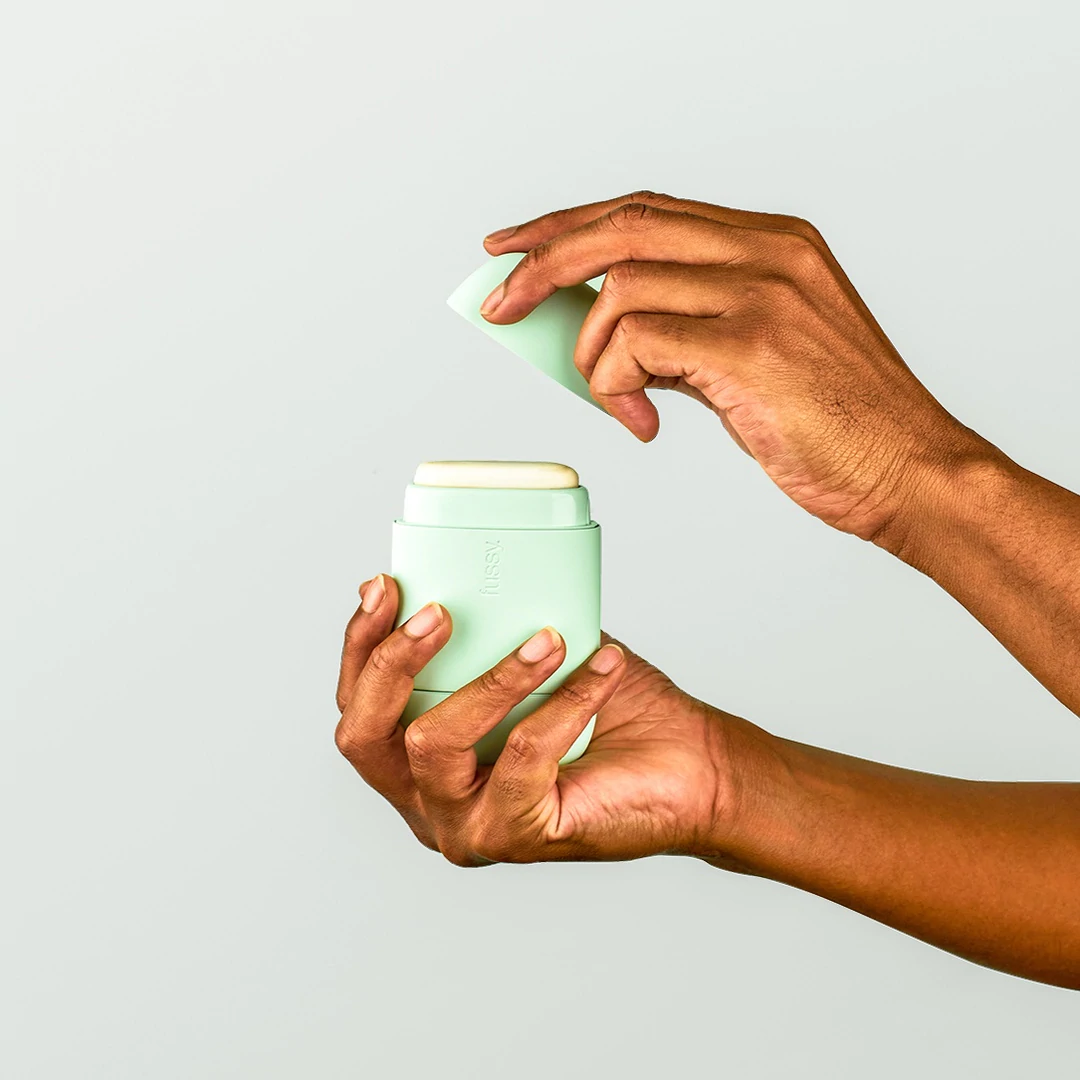 Our Beauty Editors have selected the best deodorant brands for your personal grooming needs. There are different kinds of deodorants available in the market. Still, the only thing that matters is choosing one that removes any funky smell. Recently, natural and aluminum-free options have taken over the market as an alternative to mainstream products. 
Some brands also provide stronger, clinical-strength deodorant and antiperspirant for people who struggle with excess sweating, especially due to an active and energetic daily routine. Dermatologists also recommend using deodorants and antiperspirants daily to promote a healthy grooming habit. 
10 Best Deodorant Brands
In addition, deodorant offers odor protection and helps you stay fresh and clean throughout your daily routine. In this list, you'll find various options for every price point, texture, and fragrance, which you can choose from based on your personal choices. Without further ado, let's get into the top-rated brand in the industry with a solid stick, spray, roll-on, or foam deodorant for all your grooming needs. 
1. Bravo Sierra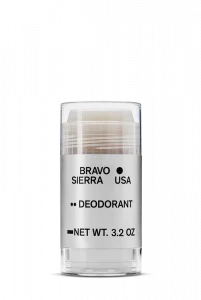 Bravo Sierra offers high-performance personal care products that you can use to stay fresh for days without overstocking toiletries. This brand does one job: offering a range of affordable, high-quality self-care products. It is a personal care brand that serves different products and helps you embrace a clean, simple and effective personal hygiene routine.  
Meanwhile, Bravo Sierra is a new-age company that competes with other men's deodorant brands in the industry. But, this brand has a mission and commitment to the U.S Military community, which sets it apart from other brands. Justin Guilbert, a co-founder, felt this commitment from his grandfather. This war veteran dedicated his life to helping the military. 
Thus, while Bravo Sierra caters to everyone, the brand specifically targets U.S military personnel (veterans) and their families. In addition, the team at Bravo Sierra works hard to meet the needs and expectations of its consumers. Before joining a particular collection, proper military pros field-test all the brand's products. 
Bravo Sierra is socially conscious with sustainable, eco-friendly, and ethical values. It provides only vegan, toxic-free, and cruelty-free formulas with recyclable packaging. All Bravo Sierra products are affordable and come with a $14 price tag or less. The brand helps raise money for military support programs and consistently hires military veterans. 
Bravo Sierra provides easy-use, well-made products that help you to cover all your hygiene bases without wasting time. The collection features shaving creams, moisturizers, body sprays, and more. Amongst the bestseller products is the Bravo Sierra deodorant stick. It is free of aluminum, baking soda, and powdered substances that stain your clothes. 
2. Bevel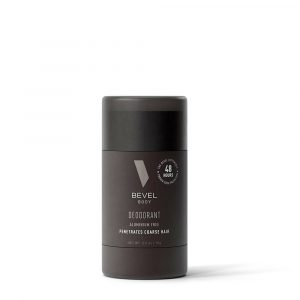 Before Bevel entered the market, there weren't many health and grooming brands that specifically catered to the needs of men of color. Tristan Walker discovered a gap in the market. He launched Bevel under Walker & Company to provide shaving and personal care products for African American and POCs individuals. 
Since 2013, Bevel has grown to serve the needs of marginalized communities and people of all races. With a careful understanding of the different skin tone types, Bevel provides science-backed health and beauty products for skin irritation that affects 80% of minorities. The brand introduced shaving products that can properly shave curly hair without causing razor burns. 
In addition, the company also gives tutorials and instruction guides on how to use its products to prevent any post-shave irritation properly. Although it initially started as a subscription-based model, Bevel has expanded into a major skin, hair, and body collection with products available in several retail outlets. 
Meanwhile, the brand conducts clinical tests on all products to ensure top quality. It competes with the industry's best deodorant brands. It has grown into an award-winning brand with support for high-profile individuals like Magic Johnson, Nas, Ryan Leslie, and Big Daddy Kane. While Bevel specifically caters to black men, many women appreciate and use their products. 
The Bevel product line includes different razors that you can use on your head and face without causing burns or irritation. You can get the Bevel Shave Starter kit to streamline your shaving routine whether or not you're new to shaving. It features a safety razor, 20 blades, post-shave balm, shave cream, and more products to give you a high-quality, premium shaving experience. 
You can read our full review here.
3. Malin + Goetz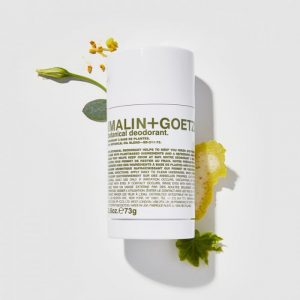 If you're passionate about the earth, skin, animal welfare, and social justice, Malin+Goetz is perfect for you. This New York-based company offers wellness and beauty products for both men and women, focusing on healthy, natural ingredients. Malin and Goetz describe itself as a local modern-day apothecary that provides simple but luxurious wellness products for everyone. 
The brand has been featured in major outlets like The New York Times, The Wall Street Journal, Shape, and Allure publications. It has also spread to major areas like San Francisco, Los Angeles, Hong Kong, and London. Malin+Goetz distributes its products through luxury retailers, hotels, airlines, and gyms. 
The brand only provides beneficial skin products that can treat different types of skin conditions and the top-rated vegan deodorant brands. In addition, the Malin and Goetz philosophy is to blend natural ingredients with advanced technology. Its skincare and fragrance products are simple but luxurious and cater directly to sensitive skin. 
Meanwhile, the products you can get from Malin + Goetz include hair products, natural deodorants, soaps, and fragrances. It strives to reduce its carbon footprint, focusing on sustainable and eco-friendly packaging. Malin + Goetz does not tolerate animal testing and only uses human volunteers who consent to test products for skin irritants. 
Additionally, it creates all formulas with the idea that if a product is suitable for extremely sensitive skin types, it will work for everyone. The brand manufactures all its products in New York City to promote sustainability and support the local community. One of the brand's bestseller products is the Malin + Goetz Revitalizing Eye Gel, which costs $42. 
4. Aesop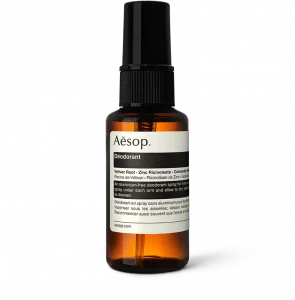 Aesop strives to provide its customers with the best quality of skincare, body care, and hair care formulas that allow you to create proper skin care and personal grooming routine. The brand has been around since 1987, and it distributes care products to several stores and offices around the globe from its headquarters in Melbourne. 
It conducts extensive research on all its plant-based and laboratory-based ingredients to provide quality hair, body, and skincare products that are safe for use. The team at Aesop is also happy to assist customers with the best products in the Aesop collection for their specific concerns. All Aesop products are vegan, natural, and environmentally friendly. 
Although it has a reputation as one of the mainstream roll-on deodorant brands, Aesop takes a different approach with a huge variety of products, including body cleansers, balms, lotions, and shampoos. With Aesop, you can maintain a regular skin care regimen without worrying about whether the products suit your skin. 
Aesop's products are high-quality, natural, skin-friendly, and fully affordable. It ensures that all its formulas follow the purity guidelines. You can contact the customer care service for more insight on what's in this brand's products. In addition, the brand's main selling point is its line of odor-fighting natural deodorants formulated with toxic-free ingredients. 
The Aesop herbal deodorant is one of the unique natural deodorants on the market. In addition, this plastic bottle contains a botanical-infused, aluminum-free formula mixed with Zinc Ricinoleate and herbal extracts. It offers a fresh, delightful scent and conceals the funky underarm smell. You can try out this spray if you want a delicate, personal scent. 
5. Bad Norwegian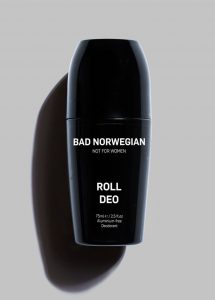 Former NATO soldier Marius was looking for effective skincare solutions for his skin concerns when he realized that most products targeted women. Where most brands failed, he launched Bad Norwegian, a male skincare line with various options targeting women's needs. It enables more men to maintain a good personal care routine. 
In addition, Bad Norwegian's entire design concept and packaging focus on what appeals to the male gaze. The brand represents clean functionality, classic style, and innovation. It also promotes vegan, all-natural ingredients that are proven skin-friendly. Also, all of its products are tested by volunteer friends, and the company doesn't tolerate animal testing. 
The product line includes facial creams, face wash, shampoos, and deodorant. Bad Norwegian Wash Face and Wash body contain menthol, which gives a cooling sensation after use. Similarly, the Bad Norwegian Stick Deo deodorant is one of a kind. It doesn't contain any aluminum or perfume, only the menthol, which helps cool the skin and minimize odor.
Bad Norwegian products have gained popularity all over Europe, and it's one of the best deodorant brands for men. The product comes in a tight airless jar which prevents bacterial growth and ensures you use the exact amount you need. It is one of the few beauty brands that allows customers to follow the development process from start to finish. 
In addition, Bad Norwegian values transparency and shares exactly what ingredients create a particular formula. It is also affordable and comes with many positive customer reviews. We recommend this brand if you're also looking for a fast-acting solution for wrinkles, fine lines, and other anti-aging concerns. 
6. Sensab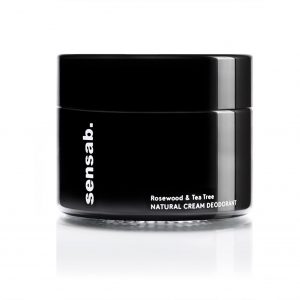 If you're looking for top deodorant brands that value human and environmental well-being, then you'll enjoy Sensab. It is a guilt-free skincare line that frowns upon harmful chemicals that can negatively impact the skin or the planet. Sabrina D launched Sensab intending to share a plants-based skincare line that helps build a connection with nature.
In addition, Sensab cream deodorant is handcrafted and contains strong spicy notes of tea tree and rosewood. The formula is delicate and skin-friendly and comes in multiple suitable options for all genders and skin types. You can always check the ingredient list to understand how each formula is created. 
Sense helps you to take an honest approach to your skincare routine. The natural deodorant also comes with a unique wooden spatula. The site provides an instruction guide on how to use the products effectively. Formulated without toxins, synthetics, or preservatives, all Sensab products offer a guilt-free sense of well-being with high-performance results. 
This refreshing cream deodorant dissolves into your skin like a cream and gives refreshing, day-long odor protection. It is vegan, cruelty-free, and health-friendly. All the ingredients in deodorant are beneficial for your skin. Still, the deodorant may appear slightly different and colored from an older batch due to the hand blending process. 
7. Fussy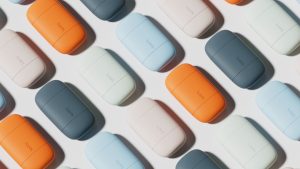 If you're always looking for a natural deodorant that will work, you should try Fussy deodorant. This company is a sustainable wellness beauty brand that offers clean, natural formulas that work just as well as chemically-infused products. It is an eco-friendly brand that offers a zero-waste beauty experience. 
Fussy is one of the biggest women's deodorant brands for people who want to switch to a healthy, toxic-free alternative. The Fussy factory is carbon neutral. In addition, the deodorant casing consists of recycled plastic and a compostable sugarcane pulp base to promote green packaging. Use this Fussy deodorant for a full year. Unlike your typical deodorant, you can reduce your carbon footprint by 81%. 
Meanwhile, Fussy's deodorants contain no aluminum, so it doesn't stop sweating. Still, it neutralizes all bad odors and bacteria, leaving a cool refreshing feeling. The formula contains skin-friendly ingredients like coconut oil, sodium bicarbonate, and natural sweat absorbers like tapioca. Lactobacillus, the star ingredient in the formula, helps neutralize bad bacteria and stop bad odor. 
In addition, Fussy deodorant is reliable and affordable. Unlike past natural deodorants in the industry, it has a good reputation in the market. It is suitable for sensitive skin types and doesn't cause any irritations. But, you can check the ingredient list to confirm that there are no possible allergens. 
8. Baxter of California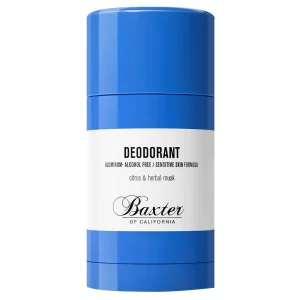 Baxter of California is a grooming and lifestyle brand offering men hair, skin, and essential shaving products. After realizing the market gap for male-specific skincare products, Baxter Finley launched this brand. In 1965, he released the Super Shape Skin Recharge Cream, which became a bestseller and encouraged men's grooming. 
Since the 70s, Baxter of California has expanded its product line to include hair care and shaving tools. It currently offers 40 men's grooming products with well-crafted formulas suitable for daily use. Additionally, Baxter of California is a subscription-based model that allows you to maintain a consistent skin regimen. 
One of its bestseller products is the award-winning Clay Pomade which consists of natural ingredients such as clay and beeswax. It offers some structure and removes any excess shine. Baxter of California is part of the formula's deodorant brands without aluminum, parabens, and synthetics. This pomade is also suitable for straight, thick, and wavy hair. 
Another bestseller item is the Baxter of California grooming cream. This lightweight hair cream offers a soft sheen and natural hold with moisturizing ingredients like jojoba and grapeseed oil. It is gentle on the skin, and you can effectively use this product for beards on all hair types. 
9. Myro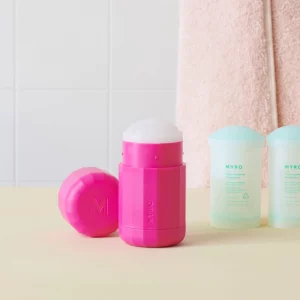 Myro is an eco-friendly refillable deodorant subscription service that formulates clean, vegan, gluten and soy-free natural deodorants for both men and women. Since its conception, the deodorant has changed the game of natural deodorants with multiple award recognitions. It got the Best Deodorant award from AskMen and the Best New Grooming Product from Wallpaper Design. 
Similarly, Myro has been featured in respectable publications like Business Insider, Harpers Bazaar, Good Housekeeping, and Vogue. All Myro products are Aloe-based, soothing, and infused with bacteria neutralizing Probiotics and Sage. Myro caters to anyone who is environmentally conscious and provides a sustainable alternative to your everyday deodorant. 
It's among the best deodorant brands with hardworking, long-lasting toxin-free formulas. You can get the Myro deodorant kit for all-round 
odor and moisture protection. You can personalize your scent, case, and color through the website. In addition, you can choose the frequency of your order and change the scent based on your mood. 
10. Disco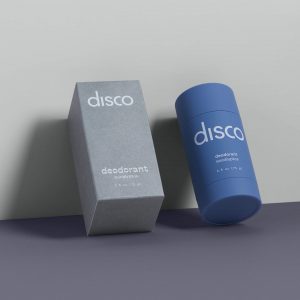 Disco is a male-specific beauty and skincare line that focuses on clean, natural ingredients. It promotes hygienic self-grooming habits that redefine masculinity. The brand comprises a team of professionals who develop a wide array of cosmetic formulas that cater to male consumers. 
The brand uses plant-based ingredients such as eucalyptus, apricot oil, horsetail, and aloe vera. Disco's product line includes Face Scrub, Eye, and Purifying masks. Additionally, it prioritizes ingredient transparency and is among the best natural deodorant brands without aluminum, parabens, and toxic chemicals. Disco is also vegan, cruelty-free, and creates an inclusive space for men in the beauty industry. 
You can read our full review here.
Editor's Verdict: Best Deodorant Brands 
There you have it! Our detailed list of the best deodorant brands that are worth using. Whether you're a roll-on, stick, or cream deodorant type, the crucial detail you should consider is the ingredient quality of your deodorant. Some brands also offer deodorants that are streamlined to men's or women's needs. 
It is hard for many people with busy schedules to commit to a particular skincare routine. However, some brands also offer starter beauty kits and subscription orders so you can conveniently get your grooming products. With this list, you can switch to a better, sustainable alternative deodorant than the industry's mainstream products. 
If you love to discover new brands through lists, check out our reviews of the 10 Subscription Boxes for Women, 10 Makeup Subscription Boxes, 10 Best Hair Product Brands for Men, and 20 Best Makeup Brands.