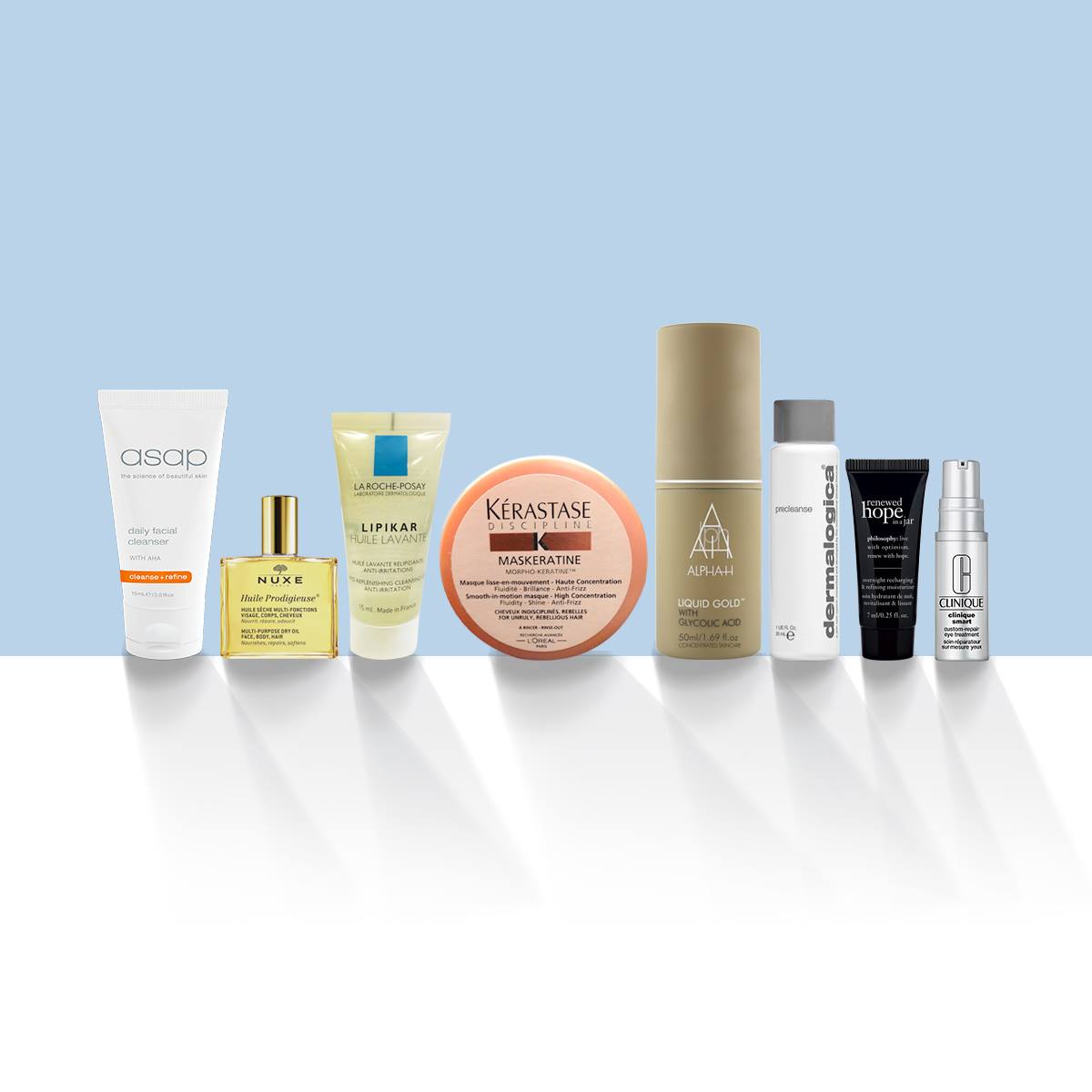 The name Sephora is associated with quality and luxury like few others in the beauty space. In that sense, there are few (if any) actual stores like Sephora. However, not many people can afford what Sephora has to offer. The store's parent company, LVMH, holds the keys to many expensive and luxurious brands spanning wineries, jewelry, fashion, etc.
In living up to this billing, Sephora has over 2,600 stores worldwide, features more than 300 brands, and is available in 34 countries. Less on them, though, and more on the brands that can replace this 52-year-old luxury beauty leader. Of course, none of these stores may have headquarters in Paris or belong under the umbrella of a parent company worth north of a quarter billion dollars. Still, they can meet your beauty needs.
10 Stores Like Sephora
Despite the luxurious reputation associated with Sephora, this chain of stores does an excellent job of staying socially responsible and environmentally conscious. In that light, some of these stores might closely resemble. Others might mirror it in reach, taste, range of products, or a combination of some of these. Read on to find out ten stores like Sephora and how they most resemble this iconic retailer.
1. Ulta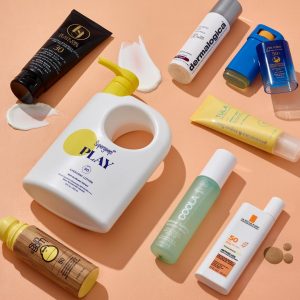 Even among this list of cosmetic stores like Sephora, Ulta still stands out for its 'everything beauty' approach. Ulta stores carry a plethora of beauty products, including vast ranges of nail products, bath products, body products, fragrances, and hair care products. The stores even come with beauty salons to boot because what's a beauty store that doesn't show you how to use products as well.
Ulta has been around for a while (over 30 years), but that should come as no surprise given the comprehensiveness of its operation. At last check, the Ulta stores stock up on over 25,000 products from more than 600 brands. Their range is not in doubt, and neither is their reach; there are also 1300 Ulta stores in the United States.
The success of Ulta has earned it features in prominent media publications like Vogue and Forbes. However, with Fame comes a bigger responsibility to do good for this company. They have managed this with over $20 million in donations to NGOs. Their diversity has also been a reason for praise, and it's no wonder they remain trendy on dressing mirrors. It helps that there's something for everyone, though. Among the company's best-sellers are Buxom lip products, Bobby Brown Cosmetics, and Chanel Fragrances. So if you are not patronizing Sephora and need variety to choose from, think Ulta. Read our Ulta review.
2. Glossier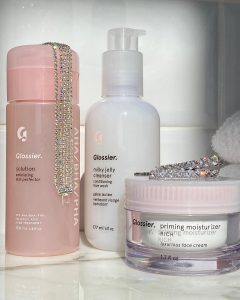 It was rough being an environmental/vegan activist in the 80s, hence, the shortage of conscious brands from those times. Thankfully, we are more educated about the damage we are causing to the planet and its occupants (humans included). With that education has come brands like Glossier. Glossier arose from a Blog run by its founder (Emily Weiss) and has since developed into a prominent producer and distributor of clean, vegan, and cruelty-free beauty products.
The range of Glossier products in circulation currently includes hair care products, skincare products, body care products, etc. Of these, the most popular are the Glossier Boy Brow (a wax to help shape eyebrows), the Glossier Lip Finish Duo, the Glossier Future Draw (a facial oil serum), the Glossier Mascara, and the Glossier Fragrance. That should be about all you need to enhance your natural look, and customers agree with this assessment.
So far, despite being founded in 2014, Glossier has racked up features in Glamor, Vogue, Forbes, etc. Additionally, the brand boasts close to three million followers on Instagram. This social media platform has earned a leading role in marketing beauty products. So, if you're looking for makeup stores like Sephora to patronize, you should have Glossier under consideration. Read our review of Glossier.
3. Birchbox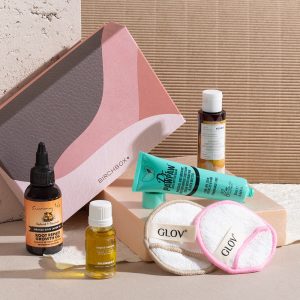 The subscription model of business is the lifeblood of many brands, including beauty care outfits. However, one of the first companies to adopt this model within the beauty care space was Birchbox. The model has proven successful, and the company has stuck to it.
Within the monthly BirchBox subscription boxes are usually five care items, including skin care products, hair care products, makeup, and fragrance. The deal on subscriptions is made sweeter by allowing payments for a longer commitment (Up to a year) to save costs. There is also the opportunity for subscribers to customize their boxes by filling in preferences ahead of time and answering questions about personal style and taste in cosmetics.
AS with all subscription-style businesses, customers don't have complete control over what they get. Essentially, you are also subscribing to the taste and reach of the store. Some of the products you could expect to see in a Birchbox Box include Billy Jealousy Beard Control (for men), Baxter of California Clay Pomade, Anthony All Purpose Facial Moisturizer, etc.
Unlike some other online stores like Sephora on this list, Birchbox doesn't specialize in selling strictly natural vegan products and is not as environmentally conscious. However, they have their values, including avoiding and minimizing waste, women empowerment, and racial equality. As a result, they are worth checking out. Read our reviews of Birchbox.
4. QVC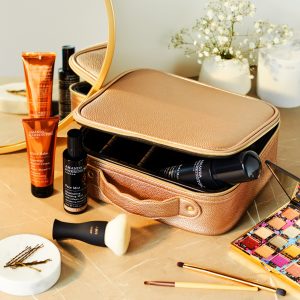 QVC shouldn't be a new name to any shopping enthusiast. This is because, unlike many of the brands and stores on this list, they are not exclusively beauty stores like Sephora. Instead, they cast a wider net and deal in Kitchen and Home appliances, fashion items and accessories, electronics, etc. That said, they wouldn't be here without having a lot of success dealing with beauty products.
The company was founded in 1986 (a long time ago) by Joseph Segel, and the name stands for "Quantity Value Convenience." The company's beginnings inspired the whole meaning as a TV shopping channel. However, they haven't entirely left that origin behind. Instead, they have modernized their approach to fit with the times.
Regarding the beauty products you can come to expect from this reputable store, there is a lot of variety to select from. A look at beauty brands represented among their products would spawn a very long list, which is one of the things contributing to the attractiveness of QVC. This should provide some context; a  bizrate survey found that customers rated QVC 9.4 out of 10 for its design, 9 for overall satisfaction, 9.4 for the range of products on offer, and 9.5 for satisfaction with the checkout process. There are other ratings on the survey. So you can take our word that they are excellent and try out QVC today.
5. Nordstrom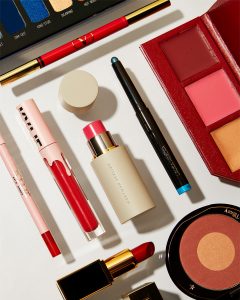 Another do-it-all store, Nordstrom, has something for men, women, young adults, and kids. This retail company is remarkable in its ability to serve high-end shoppers and more modest individuals simultaneously. However, despite classifying it as one of a few cosmetic stores like Sephora (in terms of success and popularity of their beauty products), they are known to mainly specialize in apparel and accessories.
The Nordstrom brand actively reminds shoppers and watchers worldwide that its fashion Journey has been over 100 years (founded in 1901) in the making, starting from a small Seattle shop. No company grows this much or lasts this long without important values at its core. The core values guiding the company include social responsibility, corporate responsibility, diversity and inclusivity, and customer satisfaction (hence, their rack discount locations and app).
The beauty products for which they made this list are also sourced for and pushed with these values in mind. As a result, they have everything from bath and body care to makeup tools and products. Among the brands they stock up on are Chanel, Bobbi Brown, Dior, etc. More importantly, they feature something for everyone; it could be natural beauty, designer beauty, sustainable beauty, or just gifting. If you're thinking of it, Nordstrom most likely offers it already.
6. Macy's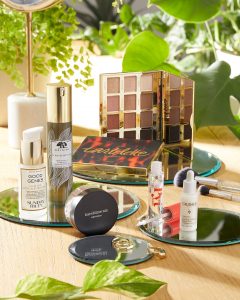 As we pointed out earlier, no retail store has a reputation like Sephora's and manages to combine luxury with quality beauty products. Macy's Inc. is among the many who aspire to such standing and have made positive strides to achieve it. Yes, Macy's is simply a subsidiary brand of Macy's Inc.
Macy's Inc is a behemoth in its own right, especially considering that it possesses three well-known brands; Bloomingdale, Bluemercury, and Macy's. The company headquarters is in New York, and across the global network of these three brands, Macy's employs over 90,000 employees in about 725 stores. So among the online stores like Sephora, Macy's is one of those with an extensive retail network to match its online presence.
The company may not deal exclusively with beauty products, but the similarities with Sephora continue on other fronts. They also have humble beginnings (and an even more extended history) like Sephora. In addition, they are focused on growing as environmentally conscious as possible.
Diversity of merchandise offerings is also central to Macy's operations. This has seen them provide home and kitchen goods and products for men, women, children, and young adults. However, their core customer base and highest-selling products are primary female goods, especially cosmetics and fragrances. So if you need an endorsement of their quality, that is it.
7. Adore Beauty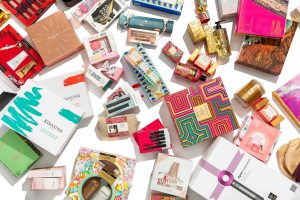 The name says it all; this online store adores beauty, aims to bring it to women all around the world, and is hoping to one day become a beauty store in Sephora's mold. Suppose they keep going in the direction they are trending. In that case, it might only be a matter of time before the latter becomes a possibility. This Australian online store offers more than 11,000 products from almost 300 brands. The real promising part is Adore Beauty has been around for a relatively few 22 years.
The company claims to have beauty experts to provide you with factual, transparent information and advice on every purchase. A big reason for their approach was when their founder, Kate Morris, concluded that women found department stores intimidating. So, she set about creating her interactive online store. In 2015, 15 years after launching, the Australian Businesswomen's Network Hall of Fame inducted Kate.
As much as the success of Adore Beauty owes a lot to the vision and Drive of Kate Morris, quality products are what keep customers satisfied and wanting more. Such quality products include the store's best-selling Skinstitut Glycolic Scrub, Dermalogica Special Cleansing Gel, Kerastase Elixir Ultime Beautifying Hair Oil, Ultra Violette Supreme Screen, COSRX Acne Pimple Master Patch, etc. So check out the list for solutions to your cosmetic concern or needs and prepare to be impressed.
8. Mecca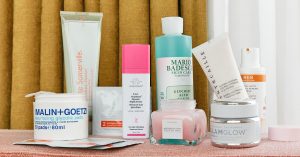 To summarize their service, Mecca brings you the beauty goods and follows through with the expertise to put you through. This totality of service encompasses two concepts; Mecca Maxima and Mecca Cosmetica.
Mecca Cosmetica focuses on stocking and shelving curated skincare brands, fragrances, and makeup products. At the same time, Mecca Maxima deals with everything beauty. AS such, each Mecca store contains exquisite skincare, makeup, fragrances (and in many cases, more). However, the unique selling proposition is the presence of experts that help you make the best purchasing decisions and provides you with advice to boot.
Brands you can expect to come across within a Mecca store are Smashbox, Hourglass, Yves Saint Laurent, Clinique, Bobbi Brown, BareMinerals, Lancome, Origins, Soap & Glory, Kate Somerville, Clarisonic, Chantecaille, Philosophy, Perricone MD, Dr. Dennis Gross Skincare, Frederic Malle, Diptyque, Ellis Faas, By Terry, Le Labo, Comme des Garcons, Bumble, and Bumble, Too Faced, Nars, etc.
That's a lot of names, and we didn't have space to finish the list. Mecca featured in Paris Vogue back in 2008, 11 years after it first opened its doors. However, beyond the features, inclusivity goals, diversity targets, and represented brands (that transform this beauty stop one of the makeup stores like Sephora), the quality of the products on offer is central to Mecca's existence. A trial of some of their best sellers would explain why this woman-led Australian brand has come so far.
9. Cult Beauty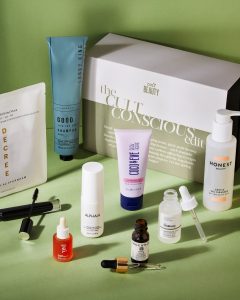 Suppose we are talking strictly about the category of products on offer. In that case, Cult Beauty is arguably one of the makeup stores like Sephora. But, as is expected of an exclusive Beauty Product store, Cult Beauty goes out of its way to discover the most effective products wherever they may be. According to the Co-founder of the company (Alexia Inge), they founded the company to "curate a beauty hall of fame." This was a response to years of buying the ineffective products that were most accessible.
That Hall of Fame is stacked as things stand. However, the company is more than just sourcing for and selling beauty products; there's a much-needed human element to their approach. That includes valuing and building trust with the people they work with and communities. This is important as they deal with independent brands that are young and vulnerable. Their accompanying transparency is also fresh air for customers and partners alike.
All of this might sound too good to be accurate, but if you like what you hear, why don't you check out some of their best sellers. There's the Olaplex Shampoo and Conditioner, Revitalash Advanced Eyelash Conditioner, Charlotte Tilbury Airbrush Flawless Finish, NARS Cosmetics Radiant Creamy Concealer (available in various shades), etc. Just think of the beauty product you need the most and use their best-sellers list as a recommendation. Read our reviews of Cult Beauty.
10. Beauty Heroes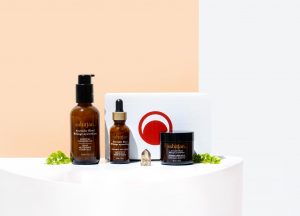 Gone are the days when beauty, skincare, and hair care products were all about beautification at any cost. Today, brands are going more organic and eco-friendly, and those are brands that Beauty Heroes stocks. If you've ever shown any genuine or deep interest in Green cosmetics, you should have come across Beauty Heroes. If you haven't, thank us after this.
Beauty Heroes has been around since 2014. Its founder, Jeannie Jarnot, was a former spa director. She decided to build a company that sources and provides natural beauty products that put less strain on the planet. Additionally, the brand website states (in no similar terms) that they strive for more than safe and are only interested in providing luxurious and healthy beauty products.
Evidence of the popularity of Beauty Heroes is present in how well-received their subscription boxes are. The company designs subscriptions to be paid monthly, quarterly, biannually, or yearly. Brands and products delivered would vary from month to month, hence the name discovery box.
The Subscription box represents an excellent way to find new additions to your beauty routine. If you reject our tacit advice, though, good products to consider from Beauty Heroes Stores include the LILIFOX Radiant Fox Rainbow Mask Set, the MAYA CHIA Super Blend Pressed Serum, and The OSMIA Lip Doctor. All three are among Beauty Heroes' best-sellers, widely recommended by reviews. Read our review of Beauty Heroes.
Stores like Sephora: Editor's Verdict
There is a lot of information to take up here. Still, every brand has its own unique identity, and no two can be completely similar. That said, for all of the attempts at rivaling Sephora's success, there are no online stores like Sephora around. However, that doesn't mean there aren't better stores than Sephora.
Quality is a relative concept, and we have brought you ten quality brands with a wide range of products and track records of success. We considered everything from product quality to customer service and are sure that you will find the right brand for yourself. In that light, aggressive try products from these stores and prepare to undergo a beauty transformation.
Are you looking for skincare brands? Check out our reviews of the 15 Best Skincare Brands. Alternatively, have a look at our reviews of The Truth Beauty Company, Apostrophe and Alayka.