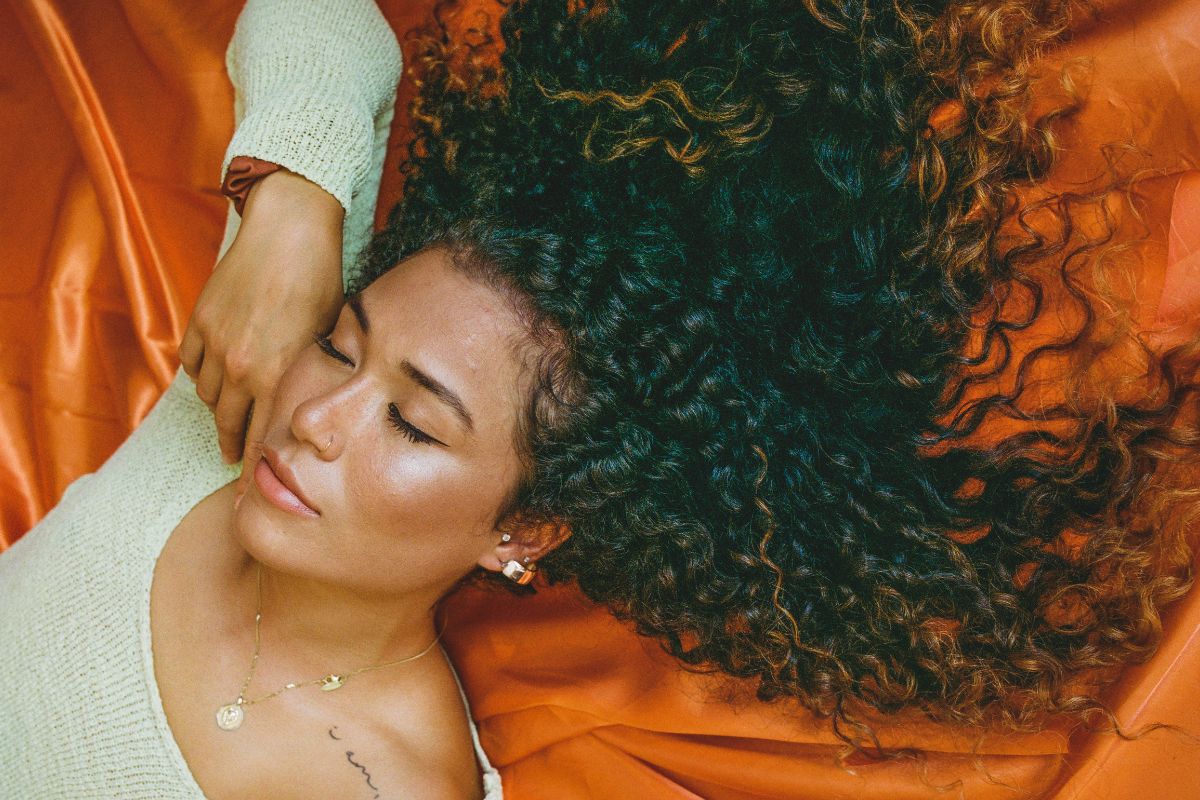 If you have naturally curly hair, we bet you are ready for some curly hair care tips. Curly hair is undoubtedly beautiful, but you might also find it difficult to handle it. Girls with curly hair usually receive lots of compliments from people who have thin hair, but the truth is that it takes some effort to control those curls and have a good hair day. Your hair might be frizzy, tangled, unruly, and most possibly, dry. But what is the secret behind the effortless look of soft and bouncy curls? What products should you buy? How should you style your hair? How to take care of curly hair? No need to worry, we are just as excited as you are to dive deep into the world of curly hair and share all the wisdom on the matter.
10 best curly hair routine tips
While most people consider you lucky for your hair type and envy you, you might feel that those curls are more of a burden. Luckily, with the right tricks and tips, you can forget about all the struggle that comes with unruly curly hair. To help you learn what to do with your hair to achieve your hair goals, we collected 10 curly hair care routine tips that will make your life easier. From washing through styling and choosing products, we are going to uncover everything. Now, without further ado, let's get into it.
1. How to wash curly hair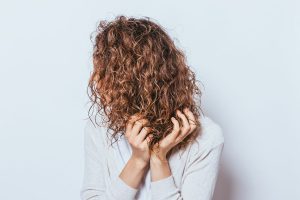 The first on our list is one of the most important curly hair care tips. If you have curly hair you might already know that your hair type requires different treatment, and washing is no exception. Curly hair has a natural tendency to become dry and frizz-prone. Due to their curly hair strands, the oils from the scalp cannot reach the length of the hair as easily as in the case of straight hair. To retain moisture, try to limit shampooing. On days when you shampoo your hair, use a shampoo that was specially developed for curly hair. On other days stick to dry shampoo and only use it on your roots and scalp.
If you are looking for a good shampoo for curly hair, Deva Curl is your go-to brand.  Their No-Poo Cleanser is a gentle and non-lathering cleanser that removes buildup from your scalp and hair, yet it leaves the natural oils and moisture your hair needs.
2. Best way to detangle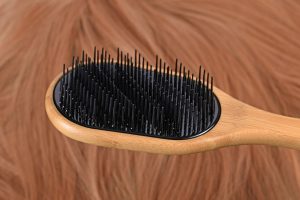 How to take care of curly hair? Well, after washing, one of the most important things you should be careful with is detangling. Regardless of your hair type, you should always brush your hair gently from the bottom up. And this is especially true when you have curly hair. This way you can protect the hair from damage. Don't forget, curly hair is the most fragile hair type, so you should be extra cautious when brushing it. Use a wide-tooth comb to get into the curls. A brush like that won't disrupt the natural form of the curls and it won't create knots toward the endings.
Also, to take detangling to the next level you will need a special detangling hair care product. There are lots of options on the market, but if you ask us, we recommend The Wizard Detangling Primer from the brand Amika. This product is a lightweight hair-priming spray that helps detangle curly hair. But that is not all. The spray provides ultra-hydration as well and offers 450°f heat protection which is a remarkable feature. So if you need a multi-purpose all-in-one hair spray that hydrates, protects, and helps detangle your hair, this product has got you covered.
3. Get regular trims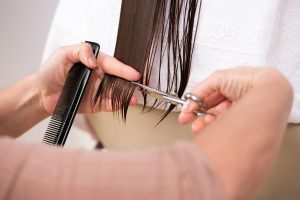 You might be surprised, but one of the best curly hair care tips we can give you is to go and see your hairdresser regularly. Getting regular trims is essential to keep your hair healthy. The problem with avoiding haircuts is that you can further damage your split ends, which needless to say looks bad, But also, split ends will make your hair even more frizzy. The best you can do is to schedule an appointment with your hairdresser every 6 to 8 weeks and keep your hair fresh and healthy.
Between appointments, you can rely on hair care products that protect your hair from damage. A good option is the EVOLVh WonderBalm Magic For Curls. This product keeps your curls hydrated and soft while strengthening your hair. The balm is loaded with castor oil and other goodies that will nourish your hair and make it soft. Also, it protects your hair from heat damage and UV, too.
4. Don't use heavy products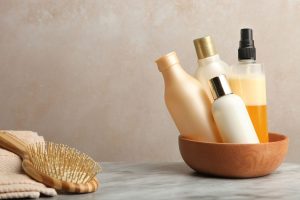 A common hair care mistake many people constantly do regardless of their hair type is applying too many products. You might believe falsely that adding more product to your hair equals better results, but that is not true. You don't want to weigh down your curls with heavy or simply too much product. Always read the instruction label on the product and apply it accordingly. Usually, you should use your fingertips to apply a dime-size blob of any product, including creams and oils too. When it comes to curly hair, the goal is to add moisture and bounce to your curls. In case you have thinner hair, we recommend opting for a light styling cream or spray that hydrates and protects your hair.
A good example is the Bumble and Bumble Curl 3-in-1 Conditioner. This product does the trick perfectly when it comes to adding moisture to your hair and giving a beautiful bounce to your curls. It not only nourishes your hair but also defines your curls and makes your hair look fresh and stylish all day long.
5. Ways to keep the curls overnight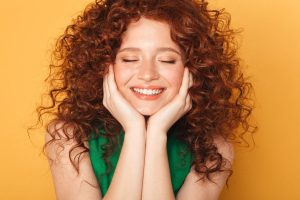 If you are looking for some curly hair care tips for keeping your curls overnight, here's what you should do. The trick is called pineappling and it is a simple method that you can always rely on. To do this you should loosely gather your hair at the top of your head before going to sleep. This way the natural curl pattern of your hair will be protected overnight and a beautiful volume will be added to your look. Also, scrunching up your hair will protect it from breakage and frizziness.
For more volume and definition you can also use curly hair care products. The Moroccanoil Curl Control Mousse for example is an ideal product for this purpose, as it adds volume, fullness, hold, and shine to your hair. As we have mentioned earlier, hydration is key in the case of curly hair, and Moroccanoil is famous for its deep hydrating effect. With this brand at hand, you cannot go wrong, especially if you want to build a curly hair care routine.
6. Use the right tools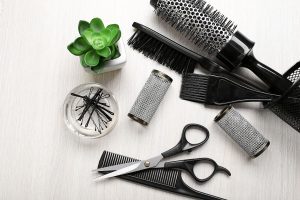 Many people with curly hair are looking for tips for straightening curly hair to get rid of the curls and achieve a different look. However, even if maintaining your hair takes more effort, with the right tool and hair care products for curly hair your hair can look remarkable. Now that we have already discussed some products, let's take a look at the tools at hand. Most hair dryers come with attachments such as a hair diffuser that you should use. These not only define the curls, but also boost their volume, and last but not least, prevent frizz too.
In case you are looking for a hairdryer, we have one in mind specially made for people with curly hair. The DevaDryer and DevaFuser is a 2-in-1 hair care tool developed to handle waves, curls, and coils. It comes with two heads, including the traditional hair dryer head and the hand-shaped DevaFuser. Thanks to its shape, the latter surrounds curls in 360 degrees and gets right to the roots. The result? Beautifully voluminous bouncy curls that are perfectly styled and frizz-free.
7. Best hairstyles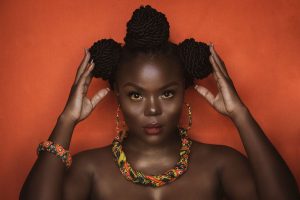 Now, when it comes to curly hair care routine, there are some easy, yet amazing looking hairstyles you can go for. These will not only elevate your look but also protect your hair. The above mentioned pineapple hair trick will give definition to your curls overnight, but what about during the day? One of the most effortless looks is the everyday topknot which can be done in less than a minute. For this look, gather your hair into a ponytail, and secure it with an elastic. Create two sections and wrap one around the base of the ponytail, then secure it with a bobby pin. Do the same things with the other section and voila, your perfectly round and put-together look is done.
There are also some basic braided techniques you can opt for. You can take your topknot to the next level by braiding a small section of your hair and wrapping it around the base of your topknot. Also, in case you are after tips for straightening curly hair, there are two key things to consider. The first is to always apply a heat protectant to your hair before using any heat-based styling tools. Also, make sure the tool is high-quality, and try to limit the heat and keep it as low as possible.
8. Use heat protectant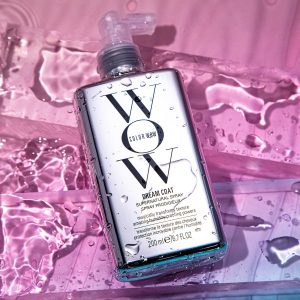 Using heat protectants is key, not just when it comes to hair straightening. This is one of the most important curly hair care tips to keep in mind. Even before using a hair dryer you should spray or apply some heat protectant to your hair to avoid heat damage. This will create a smooth barrier between your hair and heat, which is a step you should never skip.
Luckily, heat protectants are available and can be found on shelves of supermarkets and drugstores, too. However, when choosing a heat protectant for your curly hair you should aim for high-quality and buy a product that truly offers the promised level of protection. A good example comes from Color Wow, as their Color Wow Dream Coat Supernatural Spray has excellent feedback from customers. People love this product as it is innovative and helps with lots of hair issues. It not only protects your curls from heat but also offers your hair a smooth, silky feel, preventing frizz and flyaways. And in case you are worried that it will weigh down your hair, forget about it. This product won't cause any build-up or greasy feel, so you can easily apply it any time of the day you need it.
9. Style while hair is wet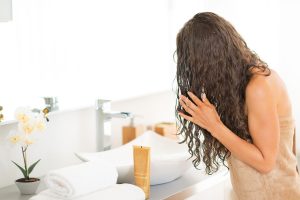 Styling is an important part of each curly hair care routine. Due to the nature of curly hair, the best is to style your hair while it is still wet. The good news is that most curly hair care products are designed to work on wet hair. When looking for the right products, you will quickly notice that there are lots of styling products for curly hair, such as gels, sprays, mousses, etc. These have the ability to penetrate the hair, add the necessary moisture, and define and condition the curls.
The Living Proof In-Shower Styler for example is an excellent choice if you aim for more than a good hair day. This product enhances the natural wavy texture of curly hair, adds body and fullness to your curls, and makes your hair shiny and soft. The best feature is that you can use it in-show, which needless to say will save you lots of time.
10. Deep condition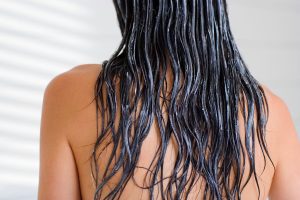 Last, but not least, when discussing curly hair care routine we must mention a key part of taking care of your curls which is deep conditioning. Hair care for curly hair can be challenging, but with the right hydration and protection, you can easily achieve your hair goals. Conditioning should always be a part of your hair care routine regardless of your hair type. But due to its tendency to become dry and break easily, curly hair requires even more moisture than straight hair. That's why deep conditioning is a must if you want to have beautiful and healthy hair. Always use conditioner after washing your hair, but you can also apply a mask on a weekly basis to repair any surface damage.
If you are looking for a leave in conditioner for curly hair, Briogeo has got you covered. The company's Don't Dispair, Repair! Deep Conditioning Mask does wonders when it comes to repairing and revitalizing damaged hair, and adding moisture to it.
Curly Hair Care Tips: Editor's Verdict
We hope that our collection of the best curly hair care tips can help you build a strong hair care routine for curly hair. As you could see there is a lot you can do for beautiful, defined, and bouncy curls that are soft and healthy. From washing your hair to styling it, there are some steps that require just a little effort, yet they can make a huge difference. The most important thing is to keep your curls moisturized and do everything possible to protect them from damage.
Looking for other amazing hair care brands? Check out our reviews of Gisou, Innersense, Hairburst, and Hairstory.